A YEAR LIKE NO OTHER
Reflecting on the Pivotal Moments of 2020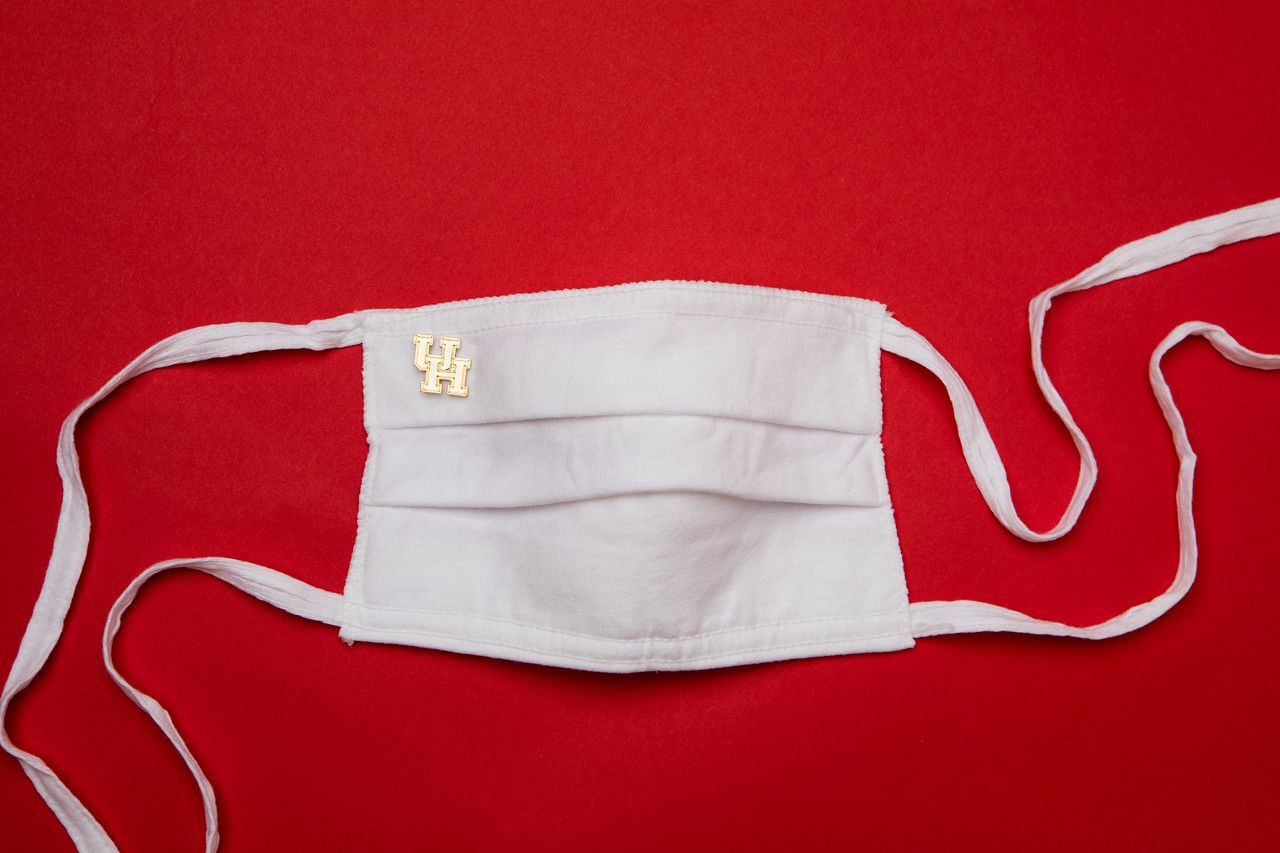 2020 Hindsight
From the heartbreaking Coronavirus pandemic to the gut-wrenching cries for social justice, 2020 was not the year we – or anyone – could have anticipated. 
With intense focus on resiliency, University of Houston did not merely continue operating and adapting teaching methods; our faculty, staff, students and alumni moved forward in areas from research to national acclaim. The results could make a Cougar blush with pride.
The UH community responded to the call to action to address racism and social justice. Despite the challenge, there were shining moments of greatness for individuals and the institution.
MEETING THE NEED
Cougars Respond to Global Pandemic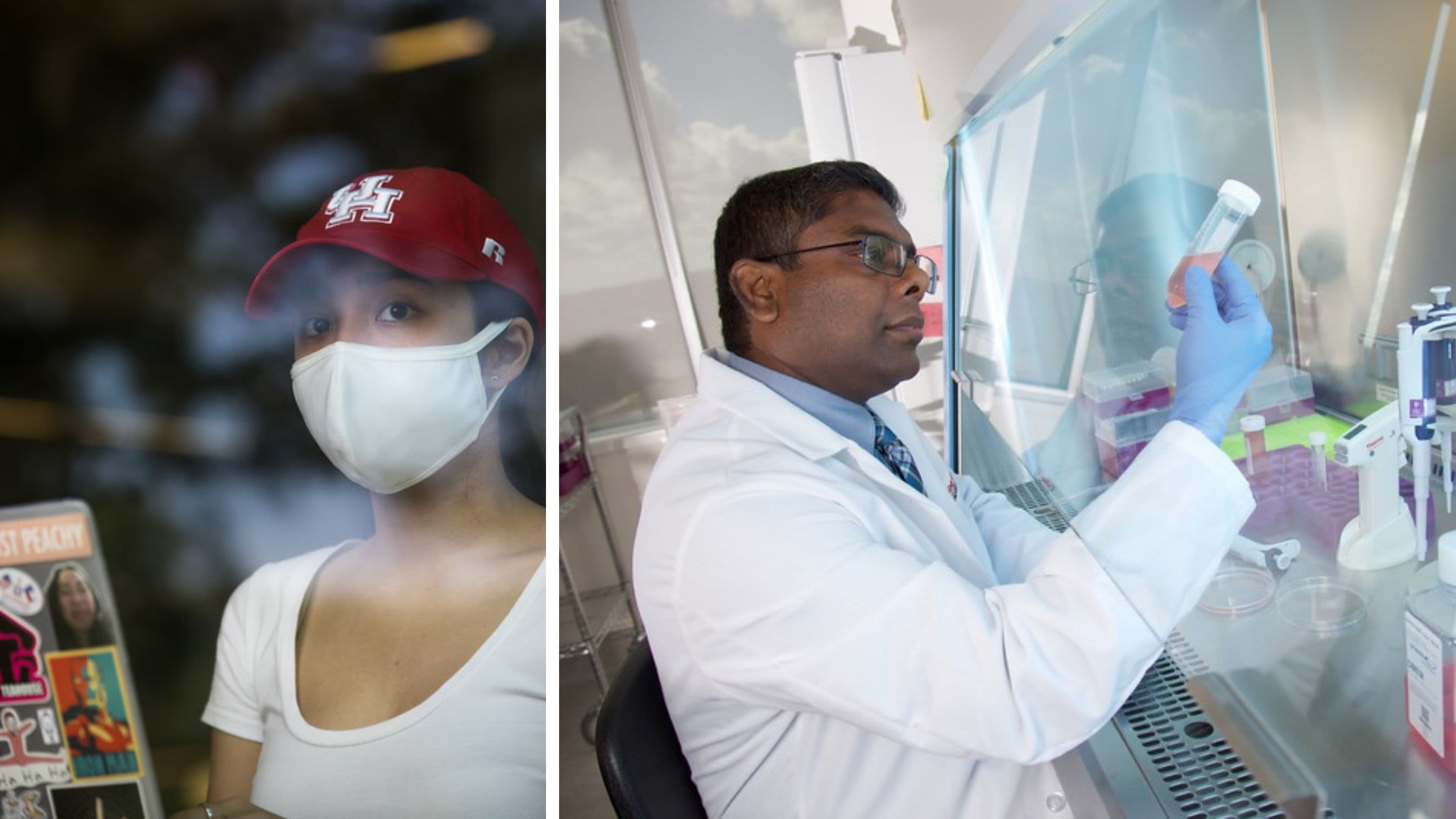 The year 2020 began with news of a global pandemic cutting a swathe across the globe; it is ending with distribution of vaccines which were developed at warp speed. 
At UH, researchers worked just as quickly, designing a "catch and kill" air filter that can trap the virus responsible for COVID-19, killing it instantly. 
"Its ability to help control the spread of the virus could be very useful for society."
UH scientists also made progress developing an inhalation vaccine and preventive medicines that can block the coronavirus from entering the body. 
As the pandemic caused the shuttering of thousands of restaurants and layoffs of hundreds of thousands of employees, leading to what some called the "restaurant apocalypse," the UH Clinical Psychology program brought to life a free mental health care/practicum. In the online therapy sessions psychology grad students offer evidence-based treatments to restaurant workers and their families.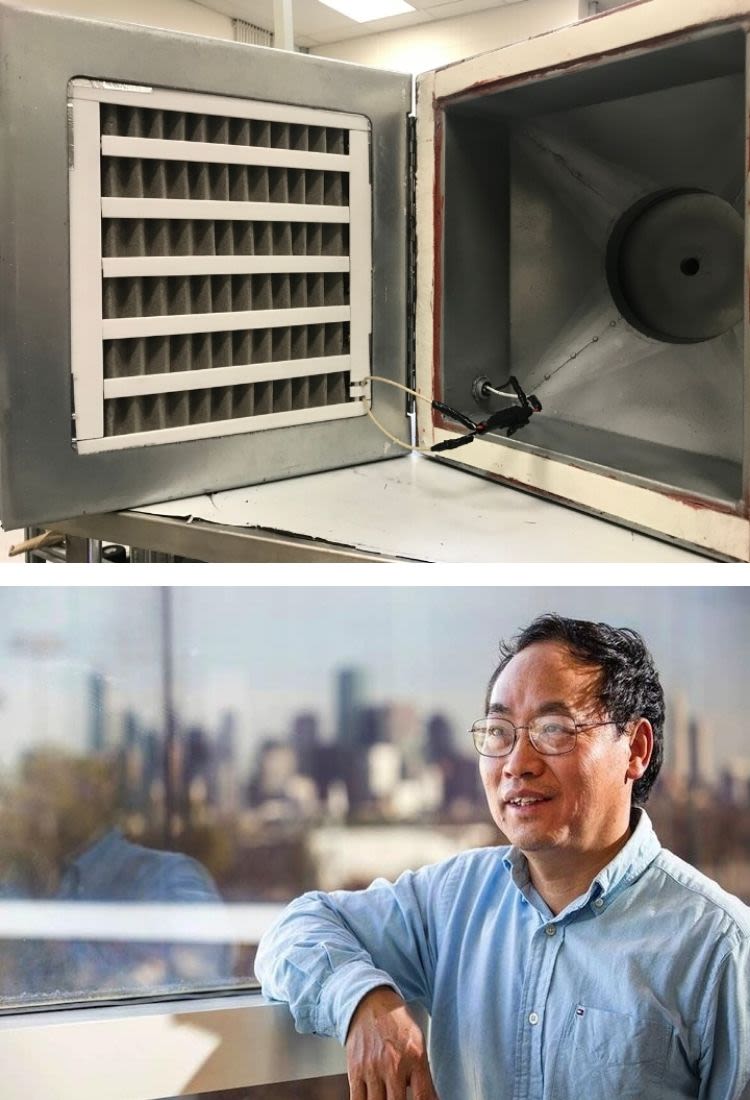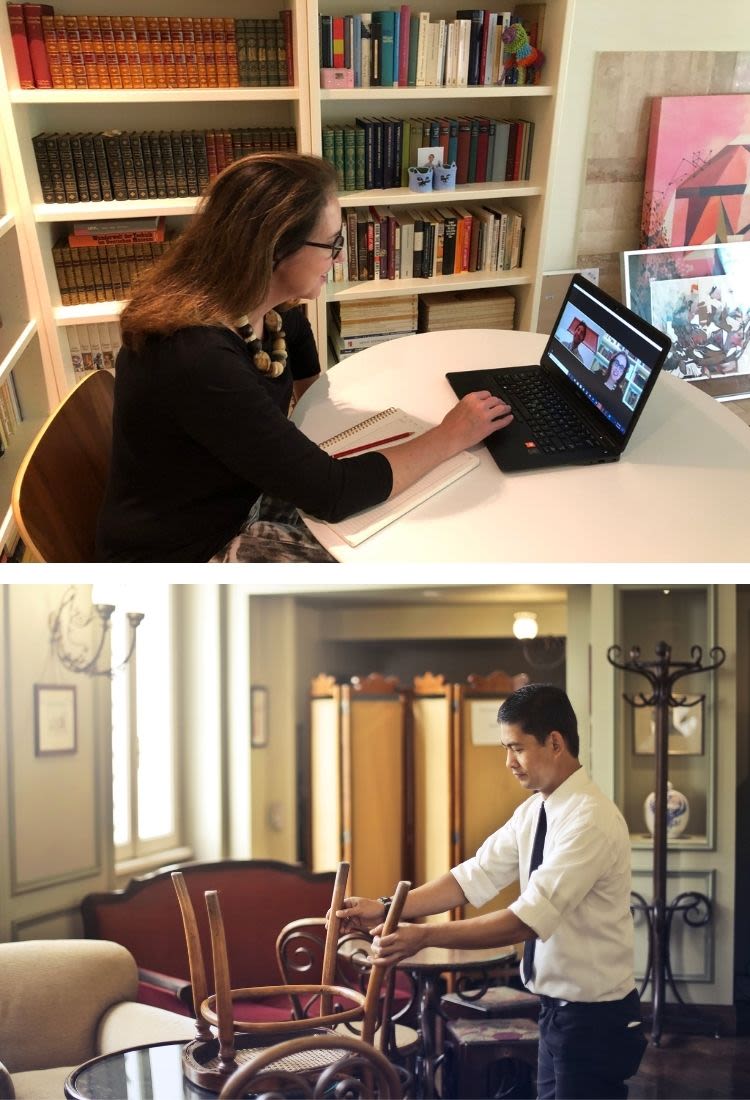 RESEARCH
IMPACT
Research in other areas continued apace during 2020 as two new national research centers opened, bringing the total national centers on campus to eight— and up from two just five years ago.
The HEALTH Center for Addictions Research and Cancer Prevention focuses on removing health disparities in Houston's underserved communities. The National Research and Development Center for English Language Learners identifies and removes barriers related to instruction for English Learners
Other research that drew international attention in 2020 included:
The creation of new drawn-on-skin electronics which allows multifunctional sensors and circuits to be drawn on the skin with an ink pen. It signals a breakthrough in wearable monitors.
The discovery of a missing tectonic plate in Northern Canada which could help geologists better predict volcanic hazards.
The results from an innovative, experimental study showing inadequate nighttime sleep alters several aspects of children's emotional health. 
The creation of an improved brain chip which provides large-scale assessments on the response of brain tumor cells to various concentrations and combinations of drugs.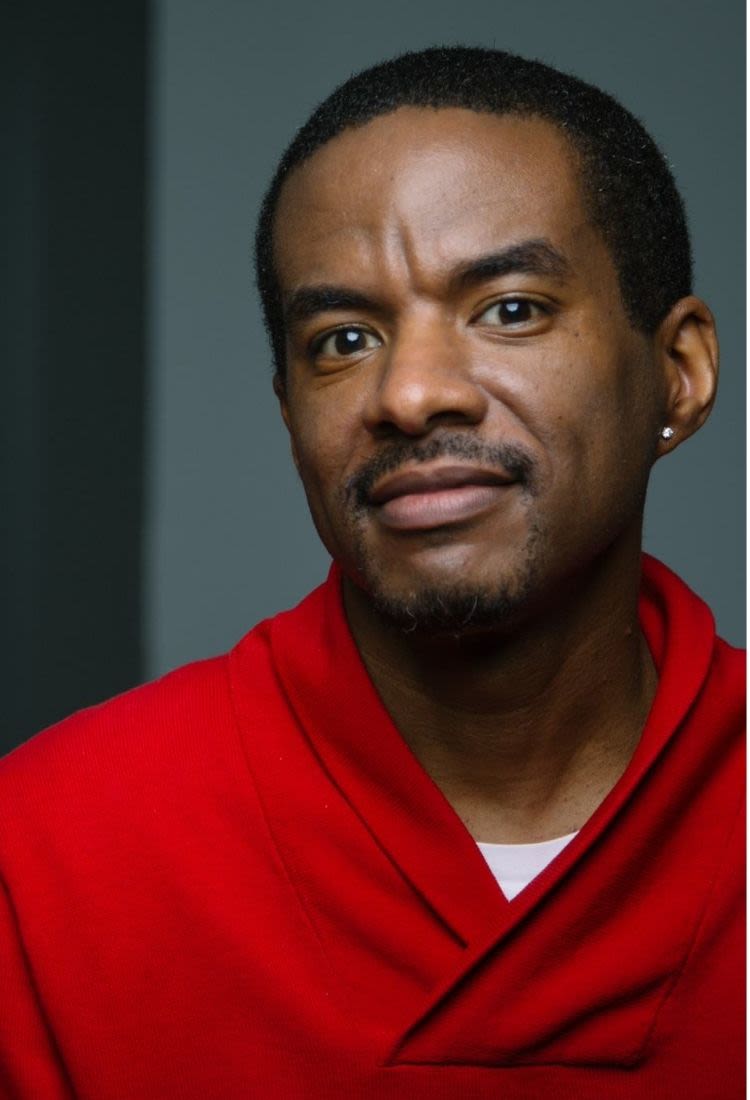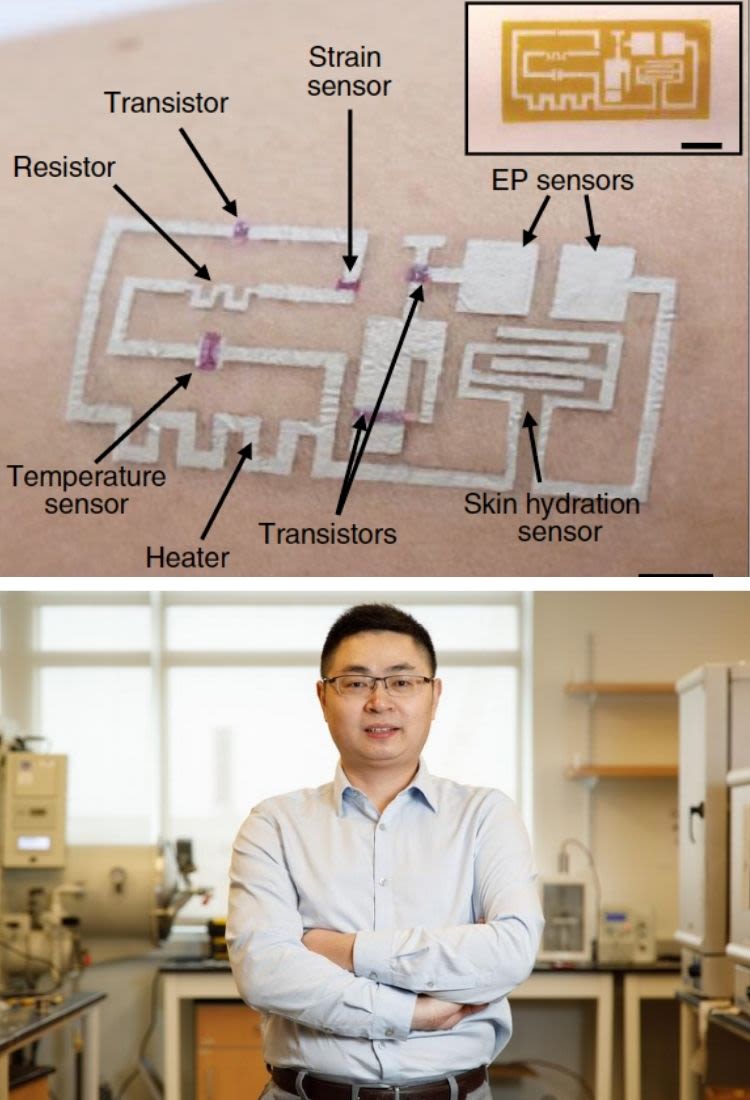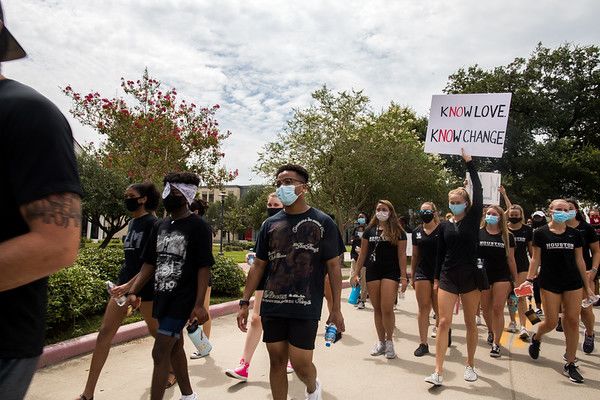 SOCIAL JUSTICE & EQUITY
"History has presented us with an opportunity to be an agent for transformation, and we must make our most sincere effort."
~UH President Renu Khator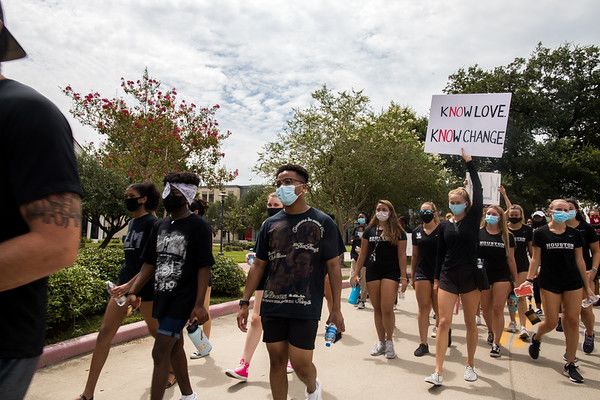 UH has a long history of fighting racial injustices, breaking the segregated color lines of the 1960s, becoming one of the country's first Tier One Hispanic-Serving Institutions and undertaking community outreach projects in the Third Ward. Still, 2020 asked for more. 
On Monday June 8, UH canceled classes in order to provide the UH community ample opportunity to attend the public viewing of George Floyd-a member of our Third Ward community- and reflect on the events taking place in the nation.
Our community cried out, "Enough is enough." For everyone, 2020 has been painful. The deaths of George Floyd, Breonna Taylor and Ahmaud Aubrey, among many other cases of violence against Black people, sparked a racial reckoning in 2020. President Renu Khator urged personal reflection and called on all UH divisions and departments to have a conversation about racism.
The University launched an array of initiatives aimed at identifying and responding to systemic racism including the Racial Equality and Social Justice Committee, a University-wide group of faculty, staff, students and alumni that has been called on to assess the state of racism in the Houston community and determine what the University of Houston can do to combat it. The work of the committees is ongoing as it develops constructive recommendations to bring meaningful change.
The College of Liberal Arts and Social Sciences (CLASS) added nearly 20 courses that study various aspects of social justice, helping engage a new generation better educated and prepared to confront injustice.
"We have a responsibility to bring these topics to the forefront, and it is our mission as educators to help students develop a global understanding of society."
In the fall, squaring off against racial inequality and police brutality, more than 200 Cougar student-athletes, coaches and supporters marched across the UH campus.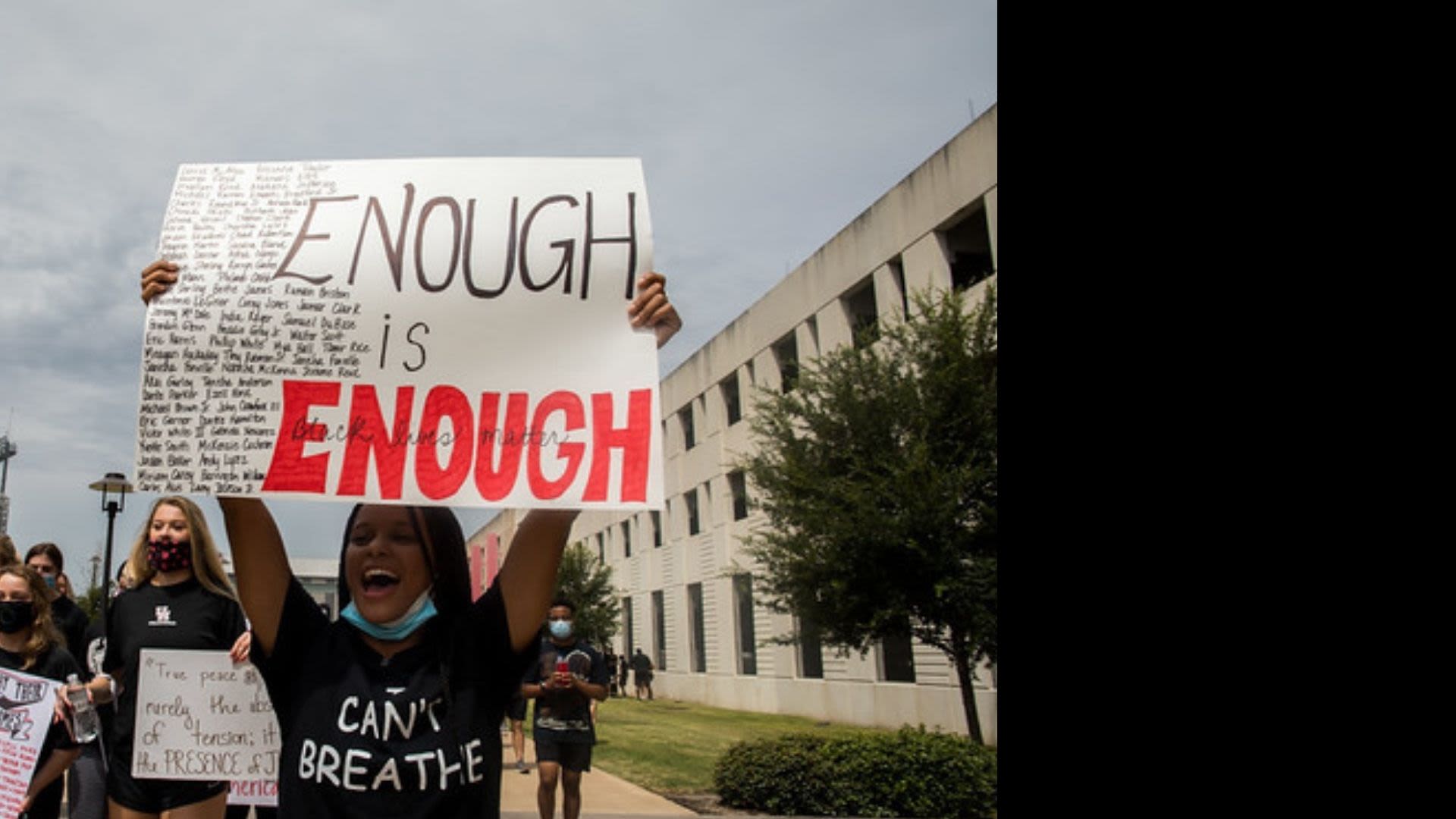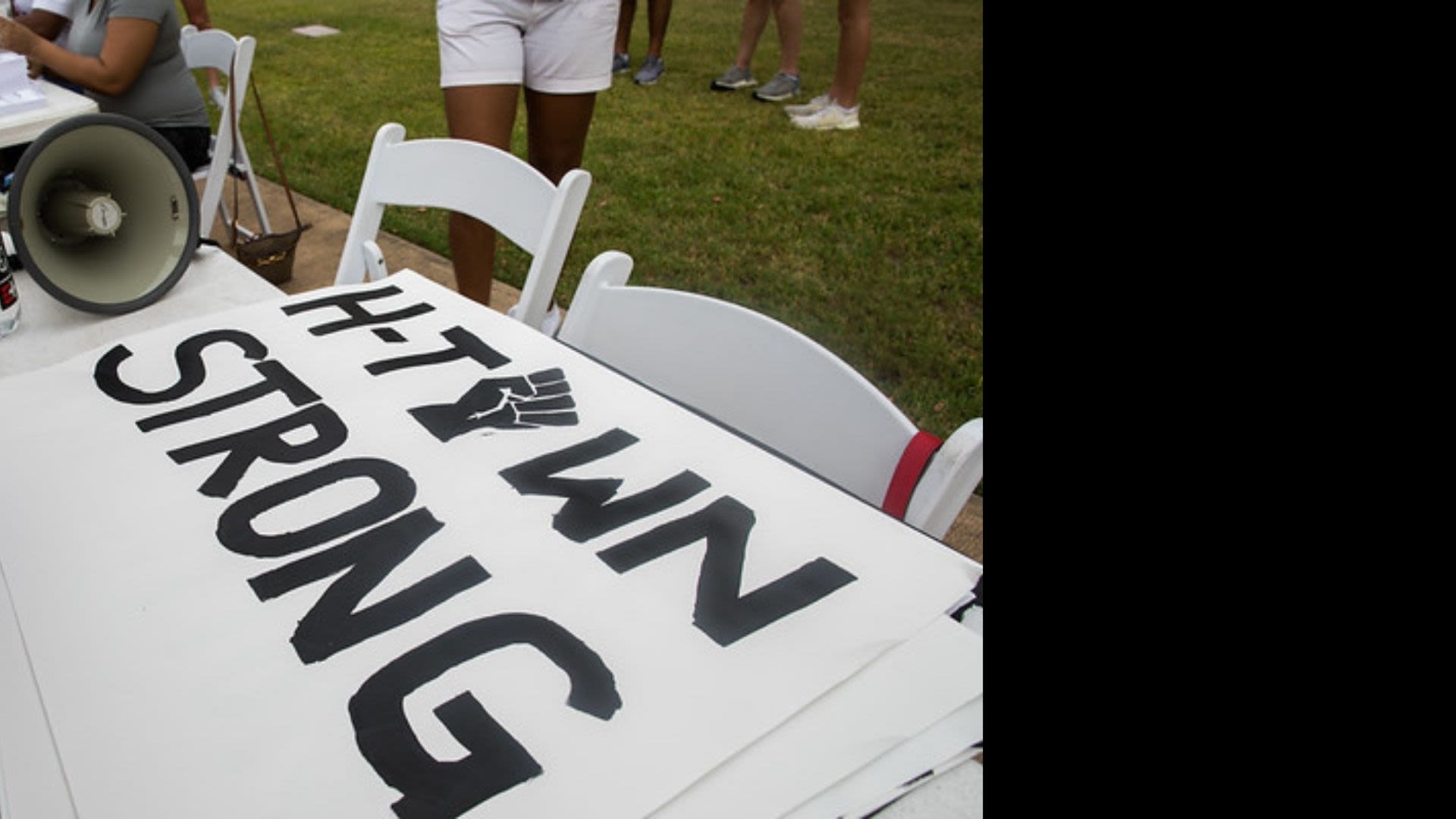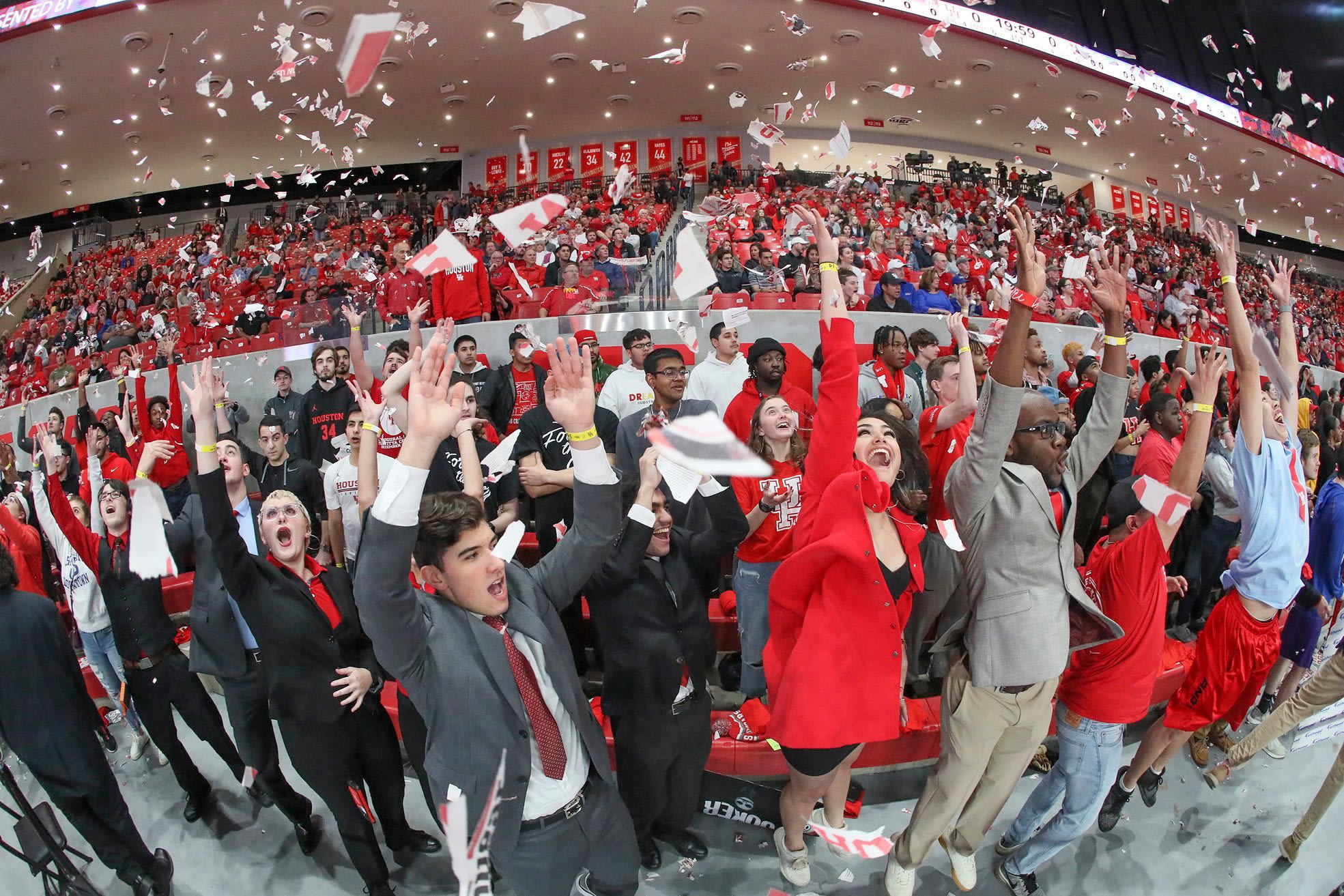 AT THE TOP OF THEIR GAMES
In 2020 national acclaim abounded at UH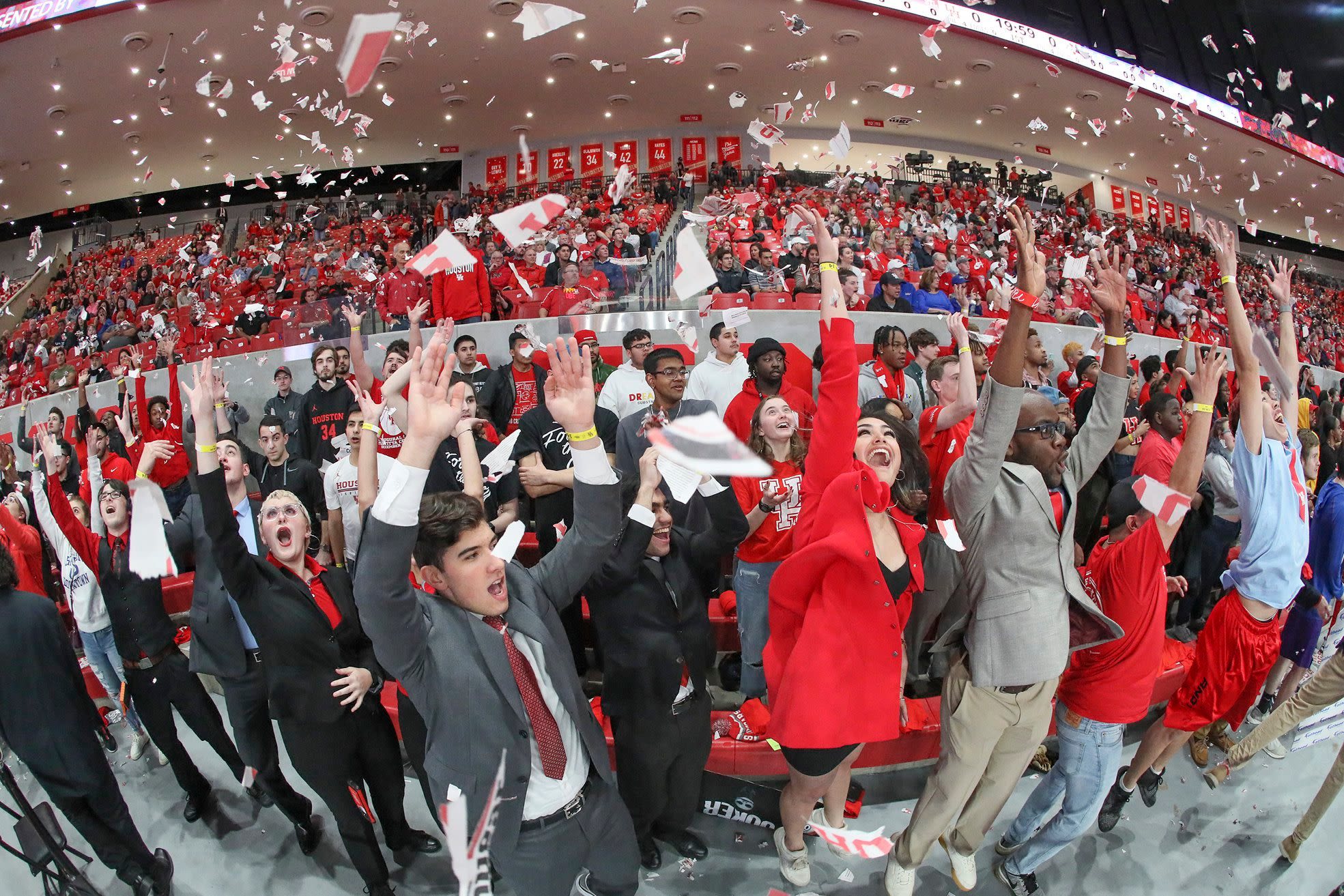 WOLFF CENTER #1
... AGAIN
The Cyvia and Melvyn Wolff Center for Entrepreneurship within the C.T. Bauer College of Business at the University of Houston was named the No. 1 undergraduate entrepreneurship program in the United States. It also ranked No. 1 in 2019.
TOP 10
BASKETBALL TEAM
After winning three games during the first five days of the season, the University of Houston Men's Basketball program moved into the Top 10 in the national AP poll, where it remains, marking the second time in the last three seasons that Houston stood among the nation's Top 10.
PULITZER
PRIZE
UH alumnus Jericho Brown was awarded the Pulitzer Prize in poetry, crediting the prestigious UH Creative Writing Program Fellowship for introducing him to legendary writers who influenced his work.
GENIUS
GRANT
And award-winning fiction writer and University of Houston distinguished professor Cristina Rivera Garza received a MacArthur Foundation "Genius Grant."
"I am suddenly short of words."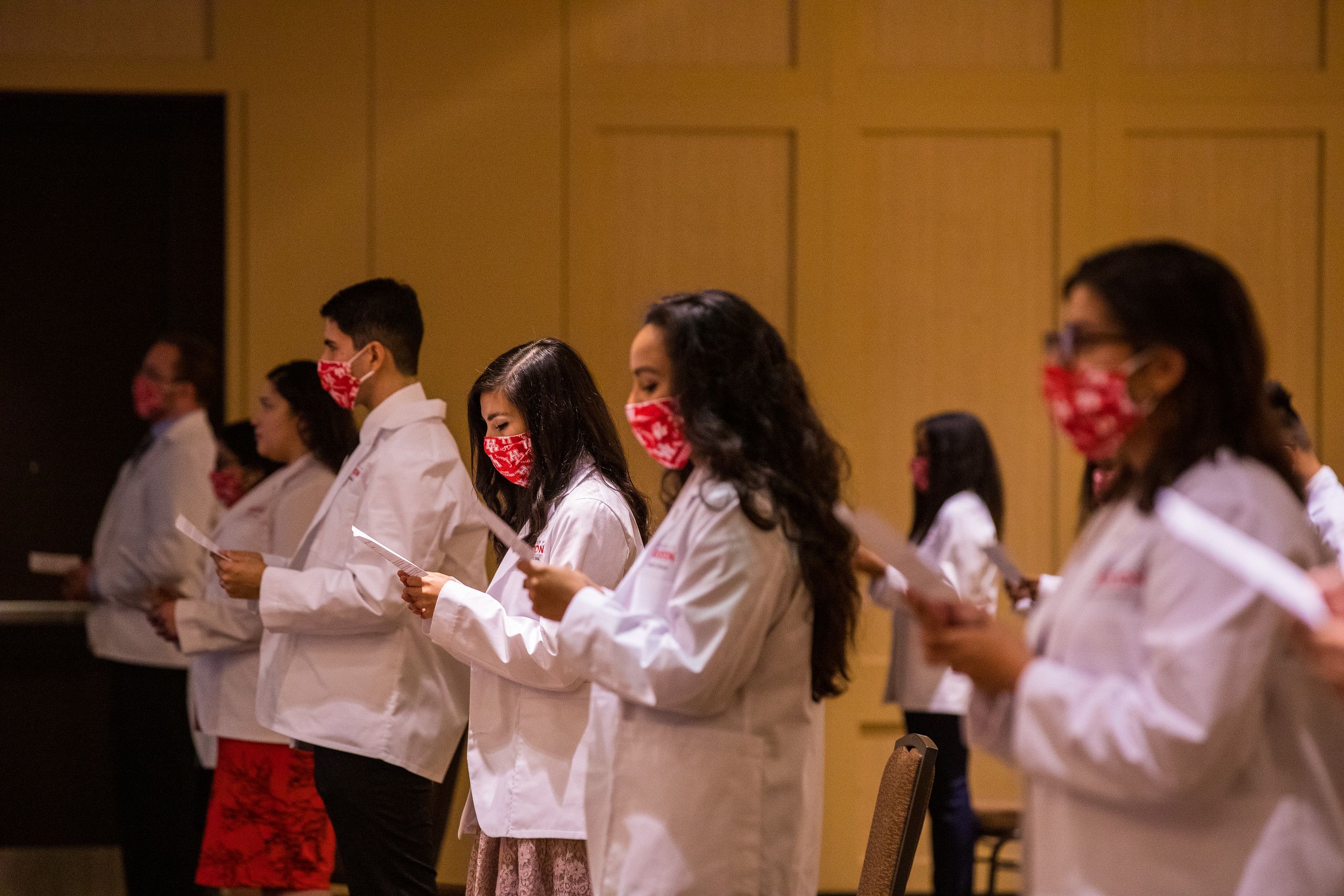 ACROSS CAMPUS
Milestones & Memories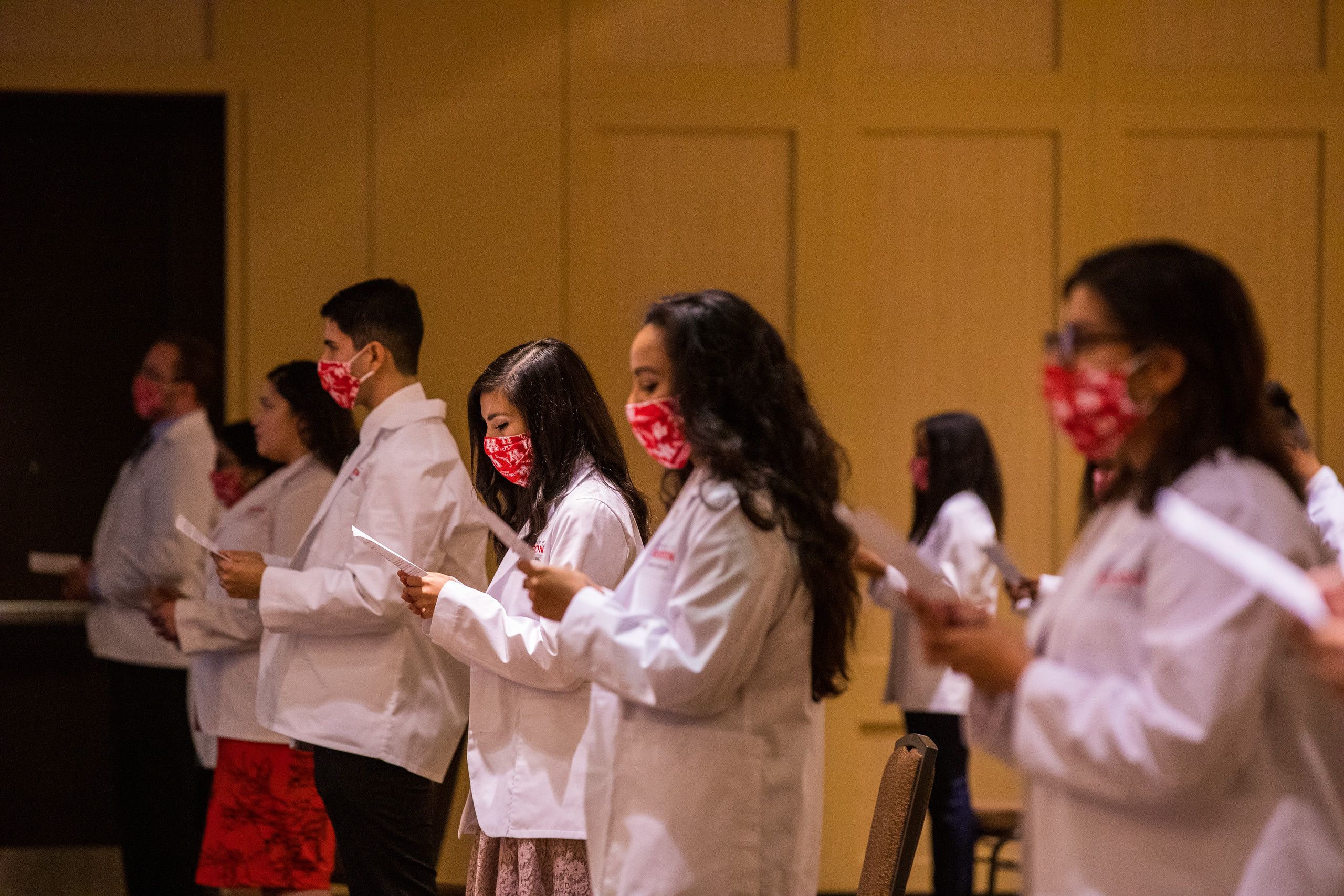 UH
COLLEGE OF MEDICINE
In a year filled with horrendous illness, there was no more fitting time for the University of Houston's new College of Medicine to hit such prolific milestones. First came preliminary accreditation from the Liaison Committee on Medical Education (LCME), which enabled the College of Medicine to enroll its first class in July.
The UH College of Medicine received and reviewed more than 1,700 applications for the 30 available spots. The class of 30 is committed to practicing in underserved urban and rural communities, filling the gap where health disparities exist. A white coat ceremony and groundbreaking for the new college both took place over the summer.
"It will be something the entire city of Houston can be proud of."
The three-story, 130,000-square-foot medical school building will feature modern classrooms, state-of-the-art anatomy and simulation suites and more.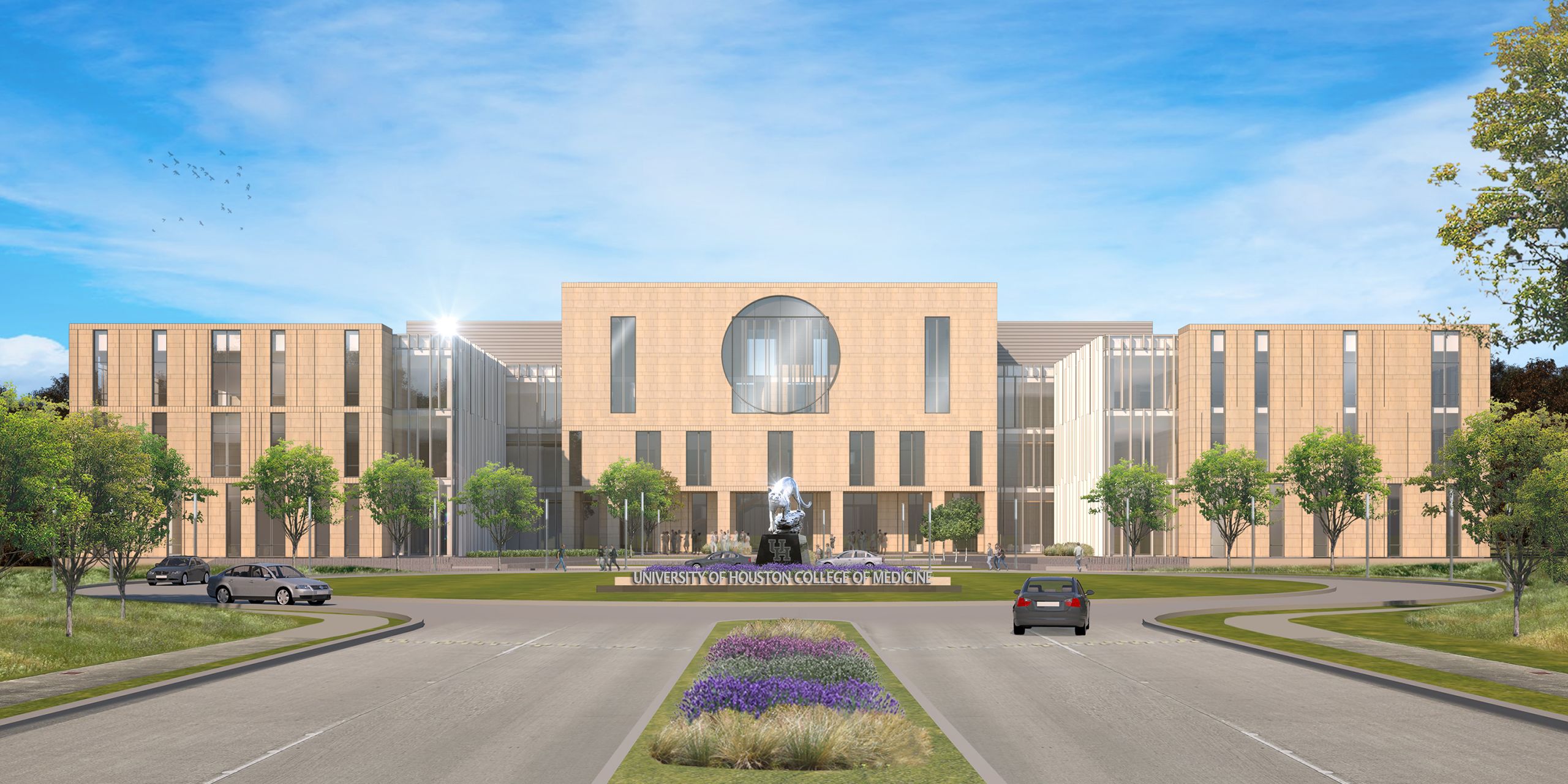 "This cutting-edge medical school building is not only vital to fulfilling our mission of innovating health care delivery, but it also signifies our connection to the community and collaboration within the University," said Dr. Stephen Spann, founding dean of the College of Medicine. "It will be something the entire city of Houston can be proud of."
The new college made an immediate impact. It launched a free online contact tracing program in May and in June partnered with the American Heart Association to distribute food and toiletries to participants of the College of Medicine's innovative household-centered care program, putting into practice its mission of serving underserved communities.
---
THE
NEW QUAD
The Quad 2.0 opened in 2020, replacing the original quadrant of four 70-year-old dorms. With seven buildings, four courtyards and a plaza, the new Quad is 386,555-square-feet of ultra-modern and high-tech living.
"It doesn't feel anything like a college dorm," said Kayla Sandoval, a Quad resident.  "This feels like an apartment complex, and I like it because it makes me feel more mature."
"It doesn't feel anything like a college dorm."
COUGAR
CUPBOARD
Just as the pandemic hit, the University of Houston formed a partnership with the Houston Food Bank to provide students free, healthy food through a new Food for Change Market that opened Jan. 21, 2020. 
The Cougar Cupboard — still running strong — addresses food insecurity which is associated with reduced academic performance and lower rates of degree completion. The Cougar Cupboard offers students two 15-pound bags of groceries each week, and gives out an average of 600 pounds per week to the nearly 700 students who are enrolled in the program.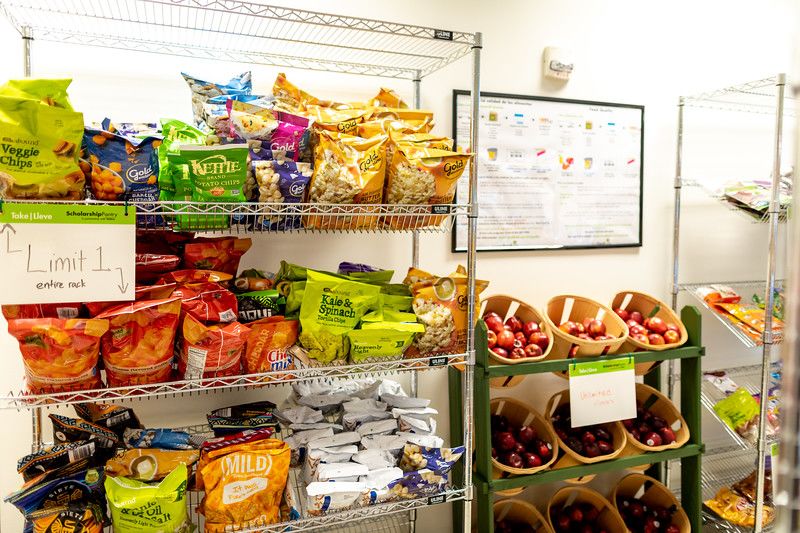 This fall, the Cougar Cupboard partnered with United Way to offer DoorDash grocery deliveries to students who live within 10 miles of UH, which provides food to students who lack reliable transportation or are high risk themselves, or live with someone high risk.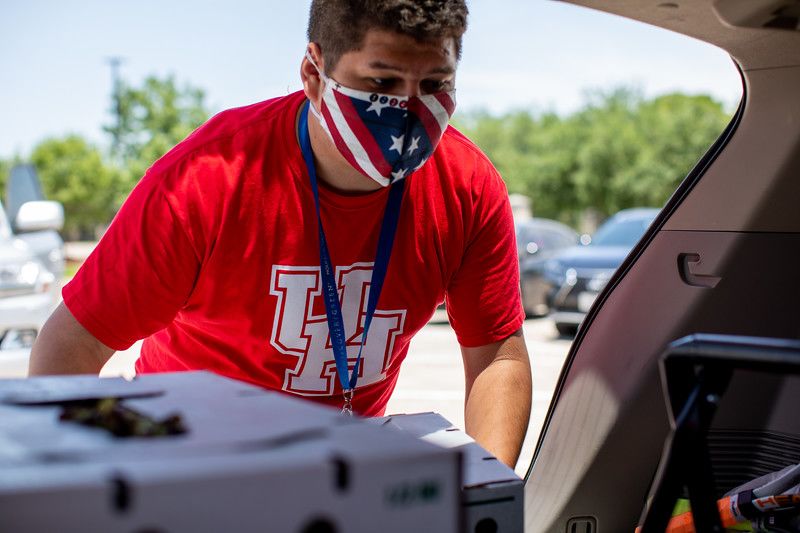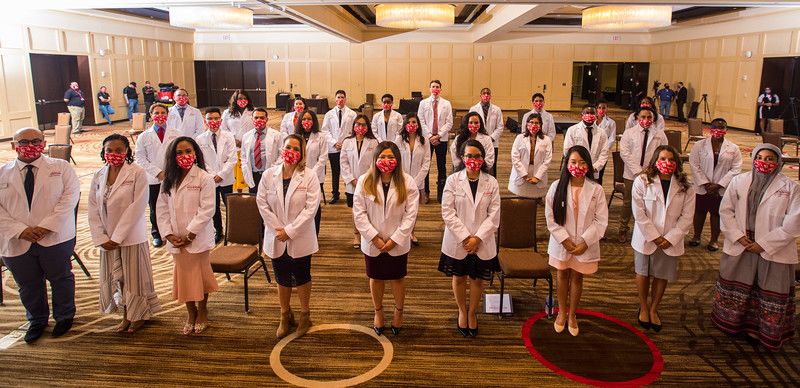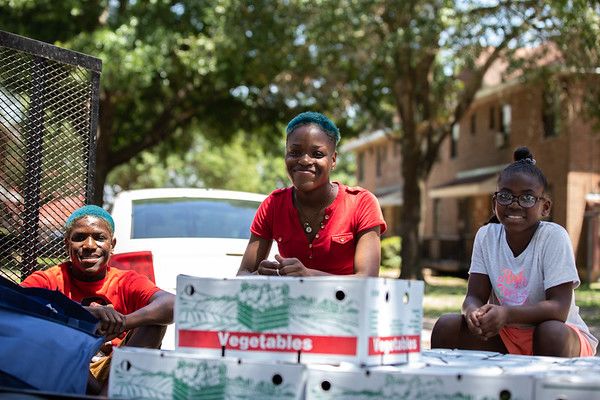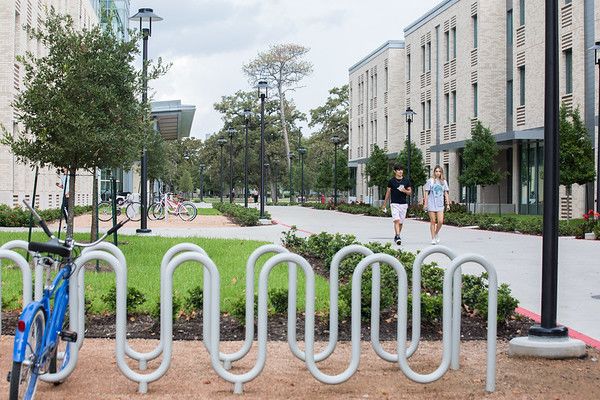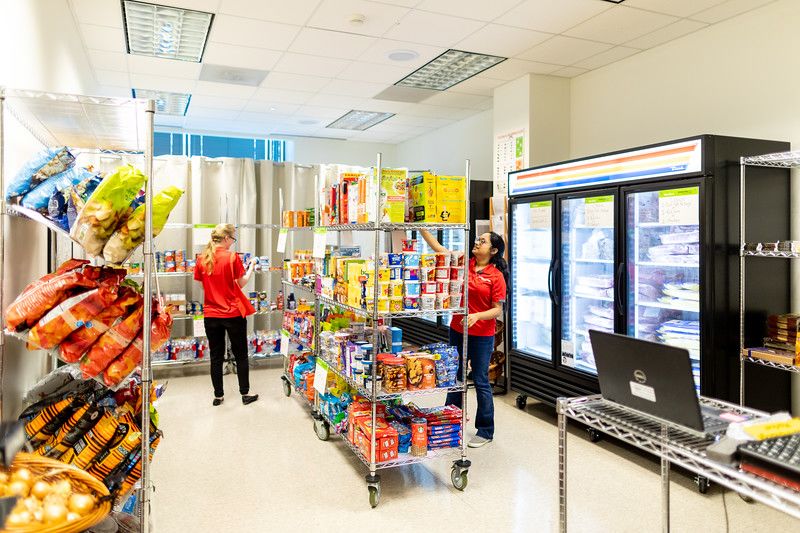 Photo credit: David Becker, NBC
Photo credit: David Becker, NBC
COOGS
CAPTURE NATIONAL SPOTLIGHT
In 2020 the spotlight shone brightly on Cougars present and past.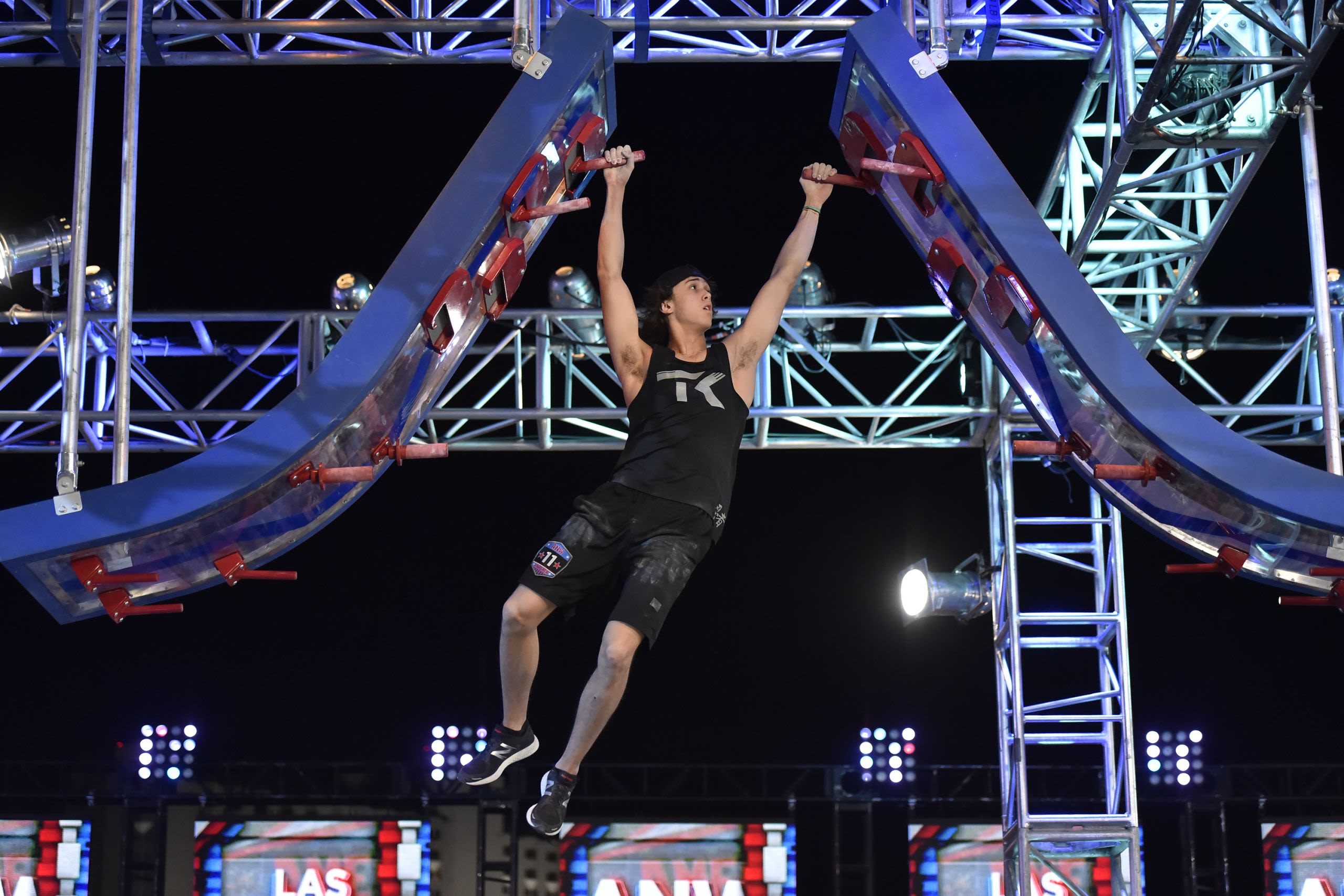 Photo credit: David Becker, NBC
Photo credit: David Becker, NBC
"THE KID"
University of Houston undergraduate Mathis Owhadi hit the national airwaves as a competitor on NBC's hit competition reality show, "American Ninja Warrior." Nicknamed "The Kid," he's been a fan favorite since 2018 when he became the youngest athlete to complete a televised obstacle course at just 19 years old.
LIZA KOSHY
Before she was one of the internet's biggest stars and had her own television series on the web, the hilarious and gorgeous comedienne and influencer Liza Koshy was a Cougar! Read more about her story.
With 28 million followers on social media, Liza Koshy took the bullet express from campus to California – Hollywood, of course. Now with a starring role in the Netflix movie Work It, two seasons of the internet sitcom Liza on Demand and two turns interviewing celebrities at the Met Gala for Vogue Magazine, we can scarcely keep up with this whirling dervish of comedic delight. 
SALENAH CARTIER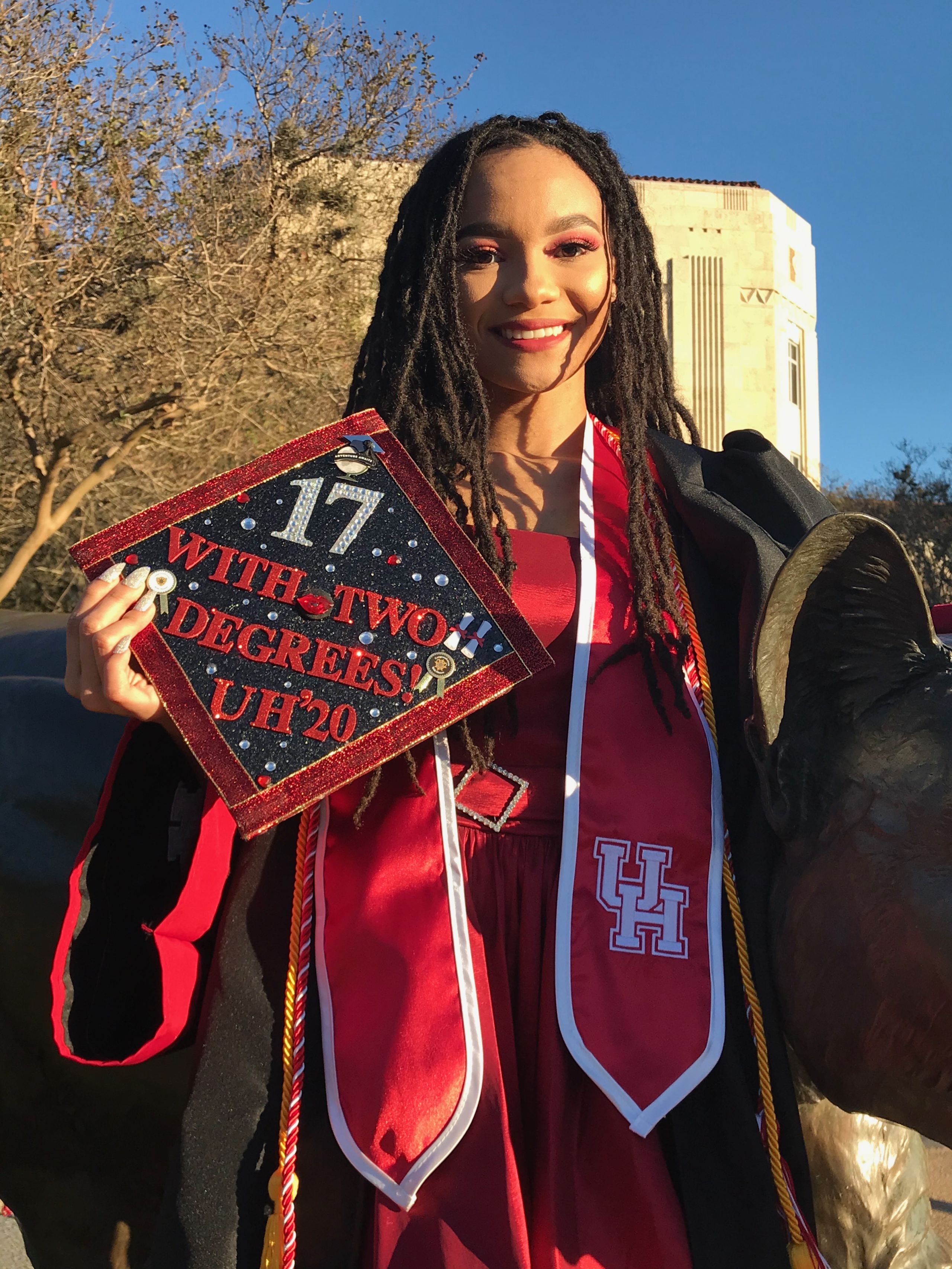 Salenah Cartier, UH's youngest graduate of 2020, continues to grab headlines across the country for her considerable accomplishments. At just 17 years old, she earned a bachelor's degree in psychology this fall from the UH College of Liberal Arts and Social Sciences.
When she was 14, Cartier received a high school diploma from a homeschool program while taking dual credit classes at Lone Star College-Kingwood. Armed with an associate of science degree from LSC at 16, she transferred to UH. Growing up one of four children in a single-parent household, Cartier paid for most of her college expenses by selling discarded textbooks on eBay that she found at thrift stores and resale websites.
Today, I had the honor to meet with this year's youngest graduate from @UHouston Main Campus.

17 year old Salenah Cartier will graduate with two degrees and has been accepted into the College of Education's Masters Program.

Salenah's future is bright and I wish her the best. pic.twitter.com/Bj9RHDhFyO

— Sylvester Turner (@SylvesterTurner) December 18, 2020
Perhaps the most meaningful lesson learned by the Cougar community in 2020 was that if we could continue our momentum and achieve this greatness in a year fraught with such suffering and strife, together, we can do anything!
---
Special Thanks:
John D. & Catherine T. MacArthur Foundation for photos of Rivera Garza
Stephanie Mitchell for photo of Jericho Brown
@lizakoshy Instagram
A communication by University of Houston Marketing and Communications.
Do you have a story idea you'd like to share with UH? Email us at stories@uh.edu. 
We regret that we cannot respond to every submission.If your submission is a good fit, we will follow up with you directly.