UH Celebrates Class of 2020
Virtual University-wide Commencement Dec. 17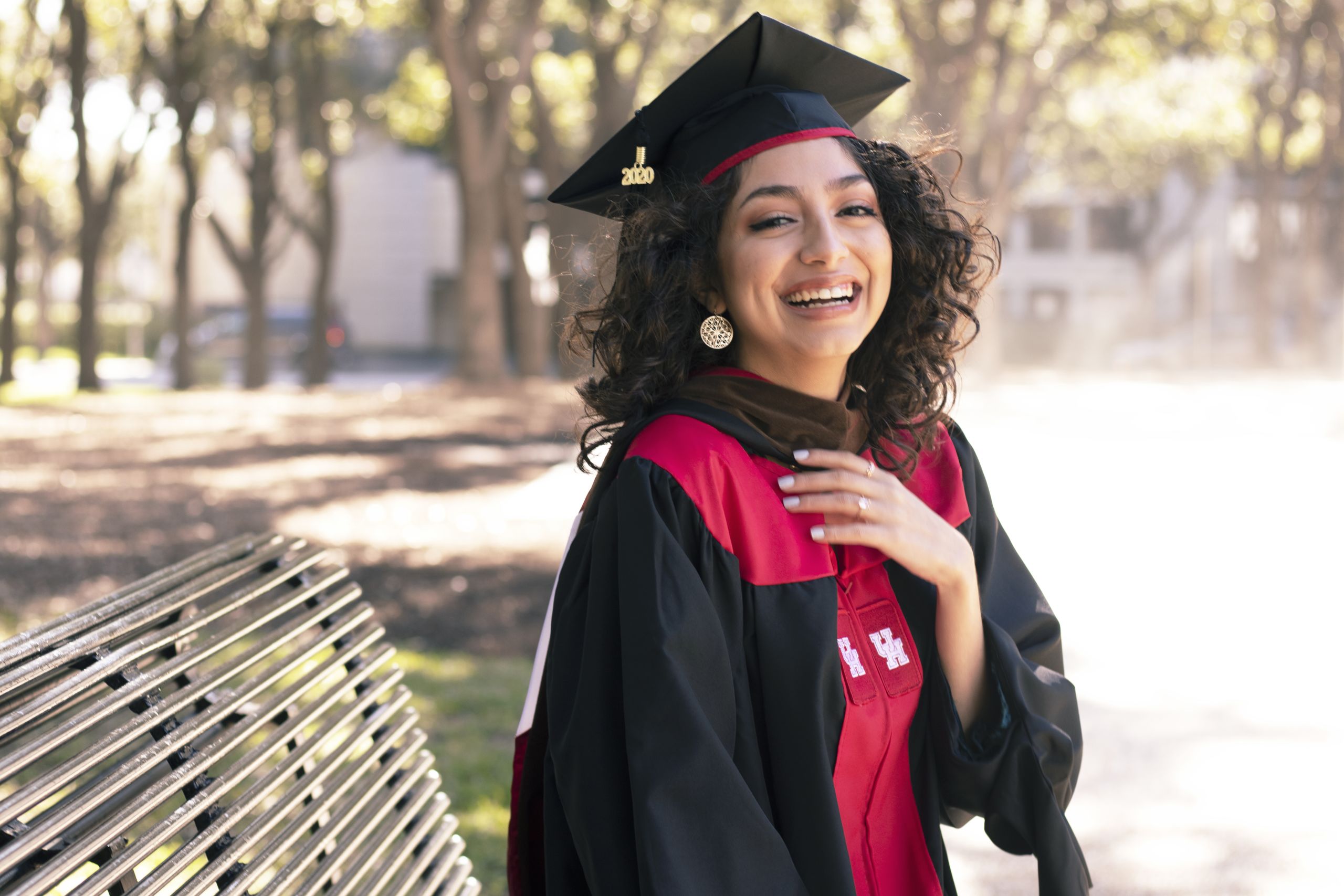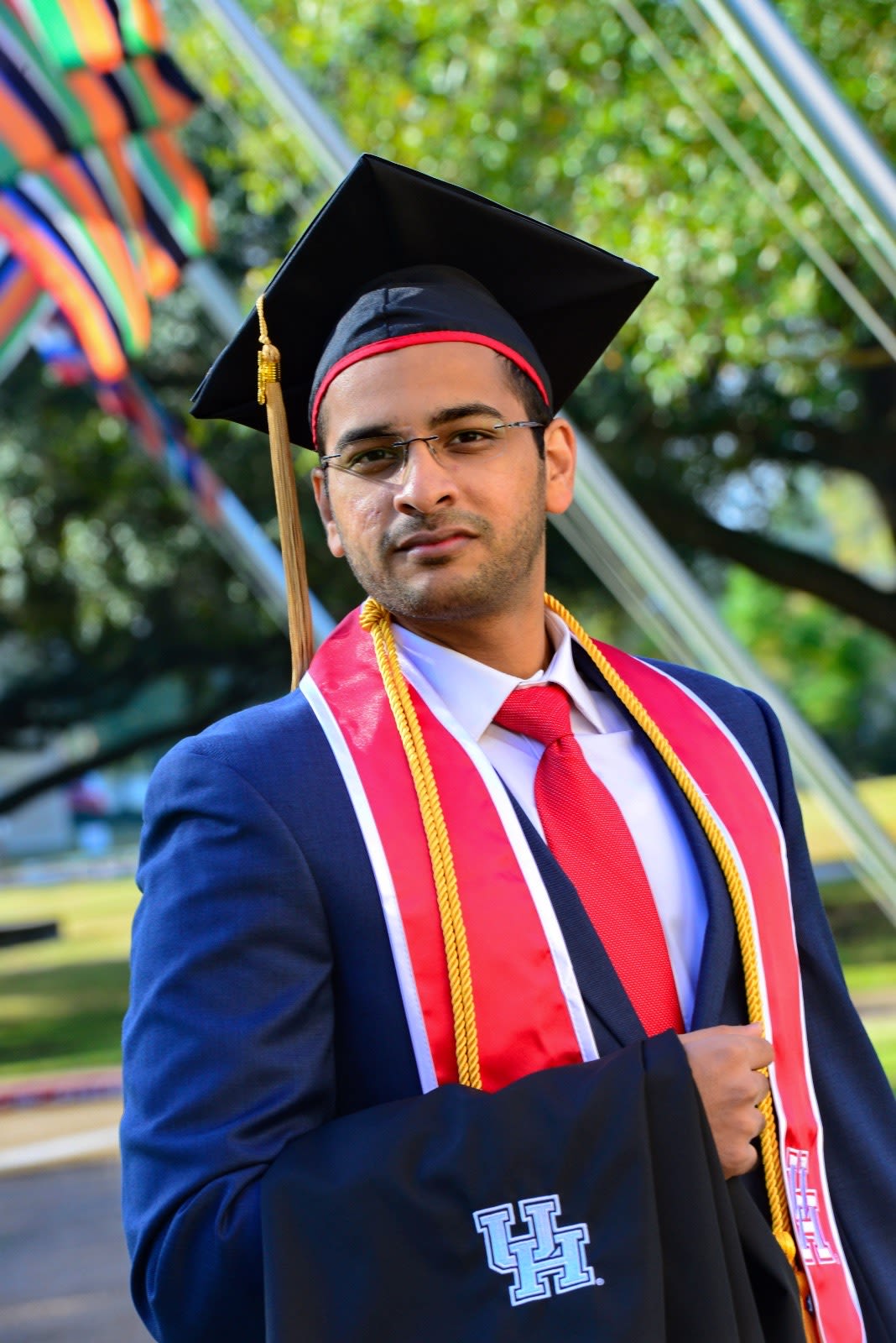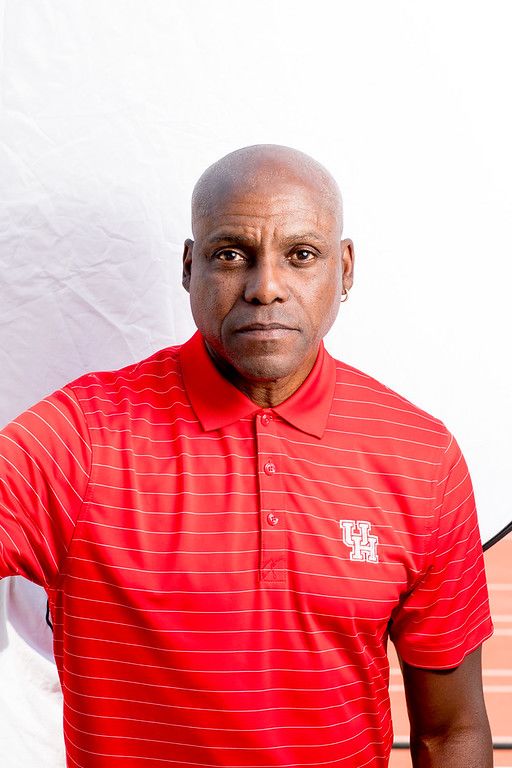 11,071 Degrees to be Conferred to 2020 Graduates on Dec. 17
---
Resilient and determined are two ways to describe the University of Houston Class of 2020. Despite facing significant obstacles during their college careers–namely the COVID-19 pandemic and devastation of Hurricane Harvey– they persevered through it all to earn a degree. UH will celebrate and honor their accomplishments during a virtual University-wide commencement ceremony at 7 p.m., Thursday, Dec. 17. when 11,071 degrees will be conferred for graduates of the 2020 spring, summer and fall semesters. The ceremony can be viewed here.
Nine-time Olympic gold medalist Carl Lewis, assistant coach of the UH Track and Field team, will serve as commencement speaker. A number of distinguished individuals will also be recognized for their achievements and contributions to the success of UH.
On Friday, Dec. 18 and Saturday, Dec. 19, select UH colleges will host virtual celebrations. Times and web links can be found on the UH Commencement website.
The University acknowledges the disappointment and dissatisfaction that the postponement of an in-person commencement ceremony has caused graduates this year, but is committed to inviting back graduates to a future, in-person ceremony when it is safe to do so.
UH COMMENCEMENT
BY THE NUMBERS:
Spring 2020
4,307 bachelor's degrees
881 master's degrees
137 doctoral degrees
402 professional degrees
Summer & Fall 2020
4,170 bachelor's degrees
885 master's degrees
 249 doctoral degrees
40 professional degrees
Graduation Photo Opportunities: 
Several sites around campus will be decorated with balloons, UH banners and a mock commencement stage beginning Dec. 14. Students who would like to take graduation photos on campus can do so at three locations:
1. Student Center South – Monumental Stairway
2. In front of the University of Houston seal
3. Cullen Family Plaza (fountains)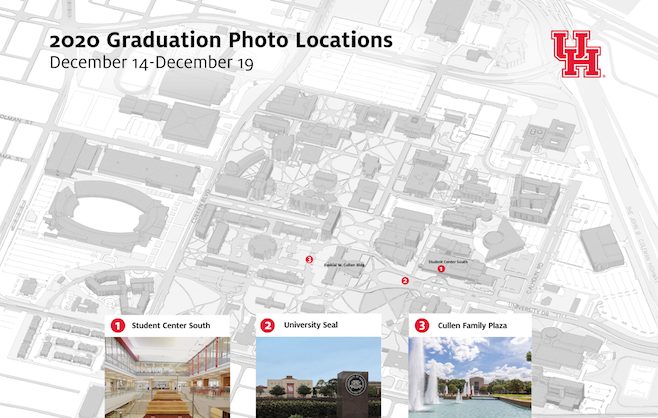 Pictures at these decorated campus sites can be taken from 10 a.m. – 5 p.m., Monday, Dec. 14 – Saturday, Dec. 19.  
Please remember to wear a mask and practice social distancing.
Youngest Graduate of 2020
Salenah Cartier, 17, B.S., Psychology
Free time is a waste of time to Salenah Cartier, who is constantly looking for ways to "feed her brain."  At 17, she will earn a bachelor's degree in psychology from the UH College of Liberal Arts and Social Sciences, making her the youngest UH graduate this year. The ambitious teenager will also receive a certificate in Corporate Entrepreneurship from C.T. Bauer College of Business. 
Motivated by success, change and growth, Cartier's mother instilled the importance of self-worth, creativity and never letting age get in the way. 
"My mom would always say you have to figure out what you want to do in life and how you want to make an impact on the world," she explained.
When she was just 14, Cartier received a high school diploma from a homeschool program while taking dual credit classes at Lone Star College-Kingwood. Armed with an associate of science degree from LSC at 16, she transferred to UH. Growing up one of four children in a single-parent household, Cartier paid for most of her college expenses by selling discarded textbooks on eBay that she found at thrift stores and resale websites.  
Next month, she'll return to UH to pursue a master's degree in the College of Education's Curriculum and Instruction program. Her goal is to one day become an educator and policy maker to help those less fortunate understand that "anything is possible and to not let their circumstances get in the way."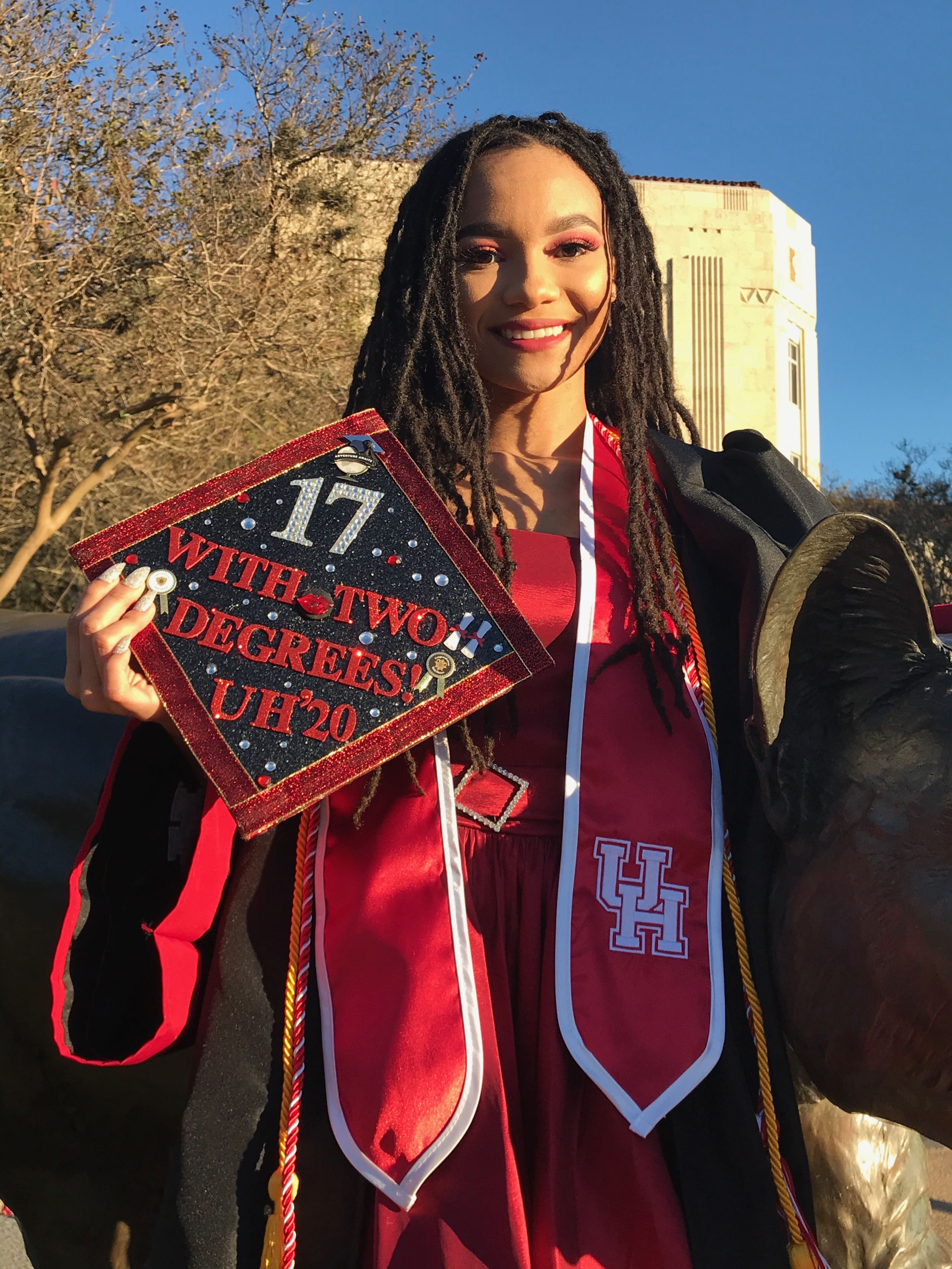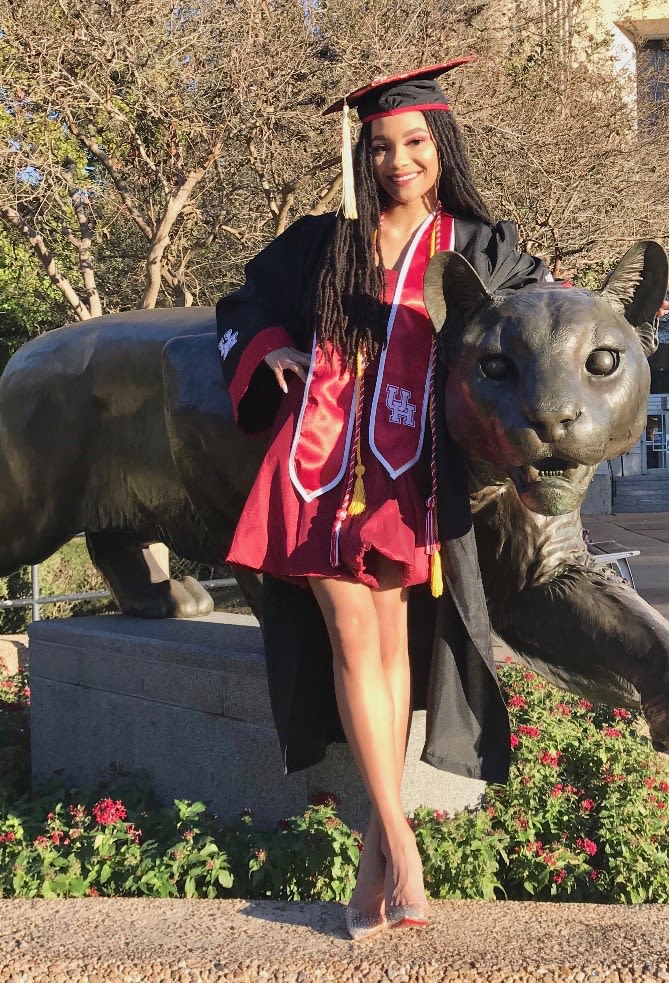 Oldest Graduate of 2020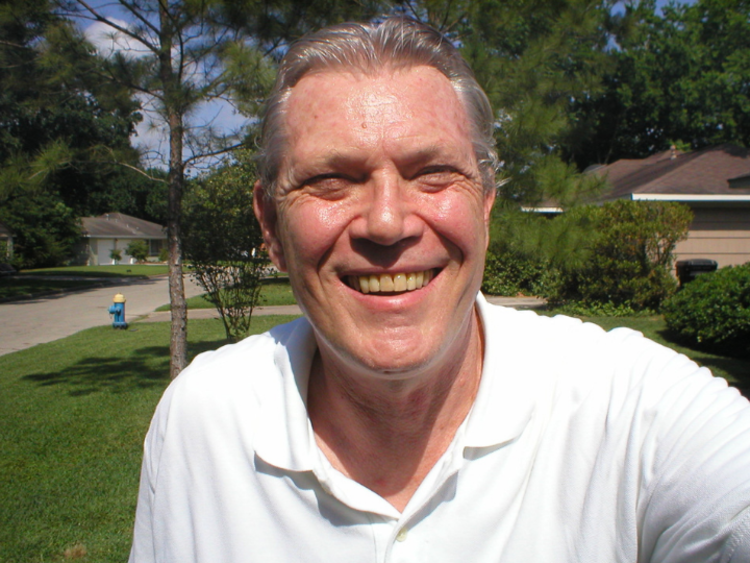 Philip Ahern, 80, M.S., Applied Mathematics
"I am interested in the way soundwaves or acoustics work and there's a lot of math in that. I enjoy doing things that are fun and keeps me going."
Philip Ahern is a lifelong musician. He's an accomplished pianist, song writer and has been teaching music appreciation courses at University of Houston-Downtown and Houston Community College since the mid-1980s. But Ahern is always looking for ways to fine tune his skills. This past summer, the 80-year-old father earned his fourth college degree, a Master of Science in Applied Mathematics from the UH College of Natural Sciences and Mathematics. He is also the oldest person to graduate this year. Ahern says the reason why he pursued a math degree is to better understand how math and music play together. 
"I am interested in the way soundwaves or acoustics work and there's a lot of math in that," explained Ahern, who hopes to use his newest academic degree to teach college level math in addition to music. "I enjoy doing things that are fun and keeps me going."
Ahern says of all the successes throughout his career, he's most proud of accomplishing two things. The first is composing a song to honor his late wife Susan Ahern, former dean of the UHD College of Humanities and Social Sciences. The second is writing a musical piece for his daughter Elizabeth, which was performed by a trio of string players at her wedding. 
Honorary Degree and President's Medallion Recipients for 2020:
Recipients of Honorary Degrees and the President's Medallion will also be recognized during the University-wide Commencement Ceremony. An Honorary Degree is awarded to an individual for exemplary service to UH or society at large and is the highest honor UH can bestow. This year's recipients are Marvin E. Odum III and Richard G. Rawson.
The President's Medallion, which is awarded at the sole discretion of the President to deserving individuals or organizations, will be given posthumously to the late William A. Brookshire and to The John M. O'Quinn Foundation, named after well-known attorney and philanthropist John M. O'Quinn who died in 2009.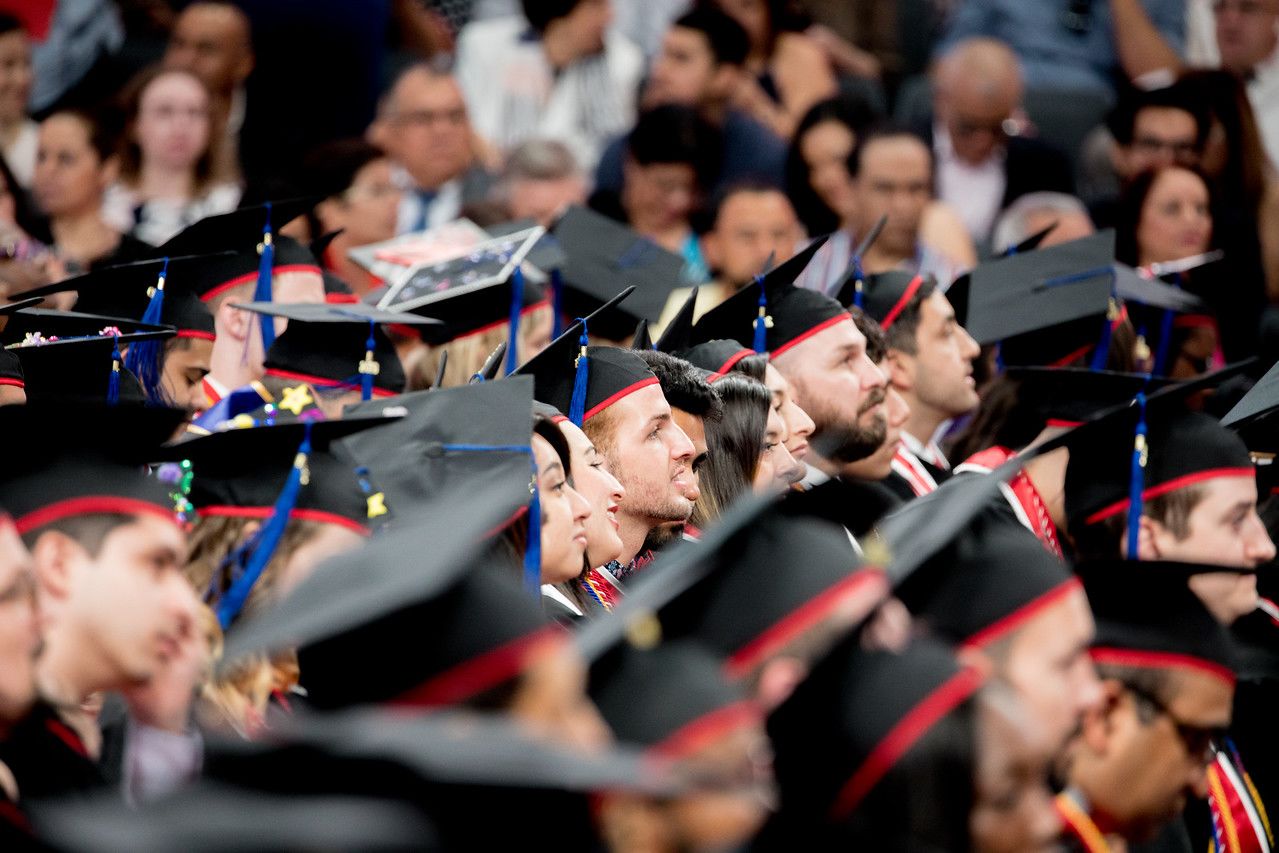 Special thanks to the 1,300 UH graduates who submitted their photos for use in the virtual commencement and other grad related communications.
A communication by University of Houston Marketing and Communications.
Do you have a story idea you'd like to share with UH? Email us at stories@uh.edu. 
We regret that we cannot respond to every submission.If your submission is a good fit, we will follow up with you directly.