MISSION ACCOMPLISHED
LCME Accreditation Enables College of Medicine to Enroll its First Class in July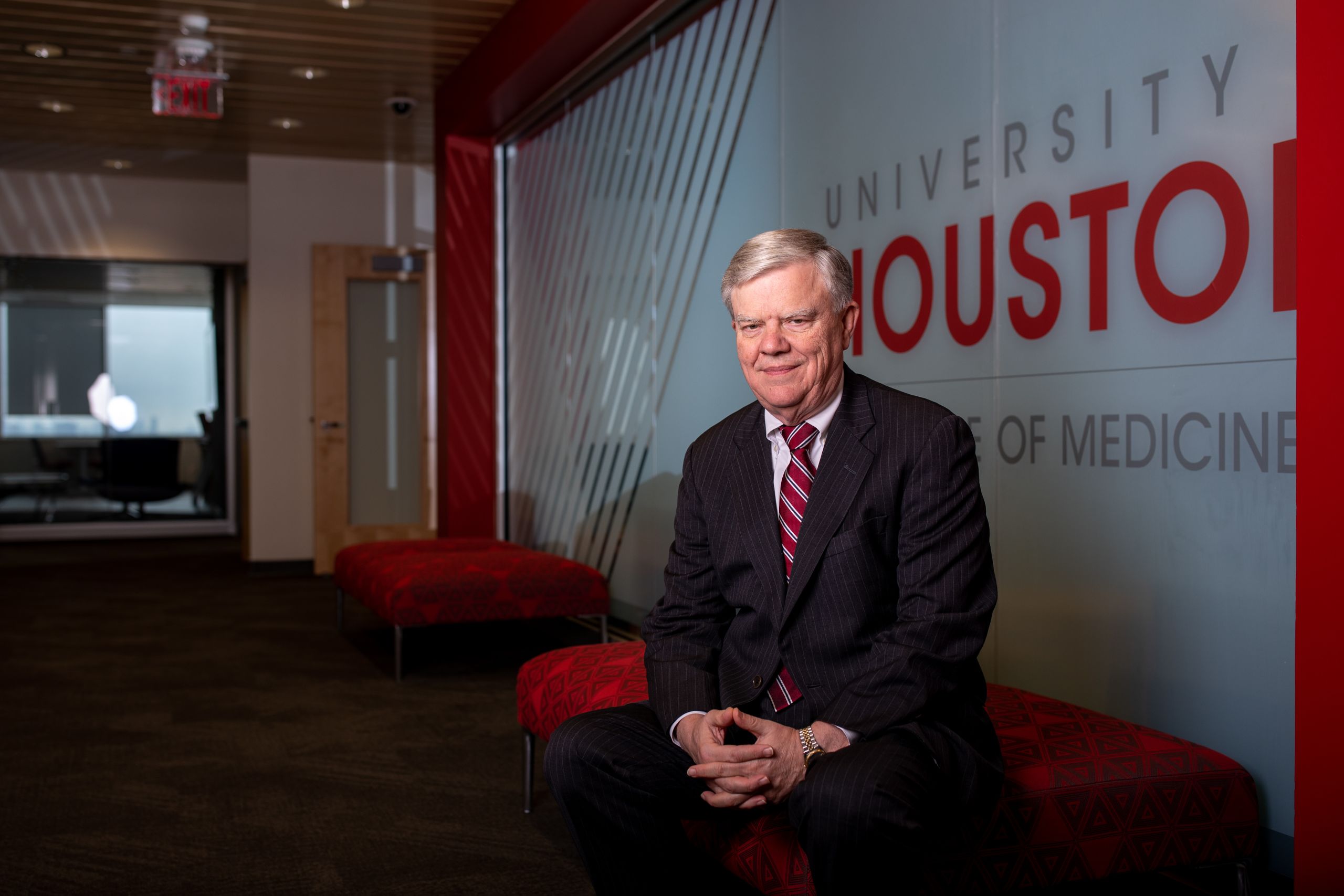 HOUSTON – February 12, 2020 – The University of Houston College of Medicine has been granted preliminary accreditation, a monumental milestone that allows the new medical school — the city of Houston's first in nearly 50 years — to immediately begin recruiting and enrolling students. The first class of 30 medical students will begin July 20, each receiving $100,000 four-year scholarships through philanthropy to cover tuition and fees. 
Following years of strategic planning and many milestones accomplished — funding, partnerships, legislative approval —the College of Medicine met the established standards for structure, function and performance set by the Liaison Committee on Medical Education (LCME), the nationally recognized accrediting authority for medical education programs leading to the M.D. degree in the United States and Canada.
Dreams Do Come True
It all started with a "big dream" in 2014 when UH President Renu Khator announced the pursuit of a medical school that would build on established UH health care programs that already serve the community and address the shortage of 4,800-plus primary care physicians in Texas, which ranks 47th out of 50 states in primary care physician-to-population ratio. Houston has grown by four million residents since the last local medical school was established in 1972.
"Today is a historic day for the University of Houston, city of Houston and the state of Texas because we are building this dream together.
The mission is to prepare primary care doctors and other needed physician specialties, such as psychiatry and general surgery, with a deep understanding of social determinants of health, to practice in underserved urban and rural communities —"filling the gap"where health disparities take the biggest toll. The goal is for 50% of graduates to choose primary care specialties including family medicine, general internal medicine and general pediatrics.
"Today is a historic day for the University of Houston, city of Houston and the state of Texas because we are building this dream together. By training the next generation of compassionate physicians who understand how to provide quality health care at a reasonable cost, we are expanding our capabilities to serve the people and neighborhoods too often left behind," said Khator. "Our dedicated faculty and students will work tirelessly, with boots on the ground in clinics across the city, to advance health care delivery and ultimately improve the well-being of our communities."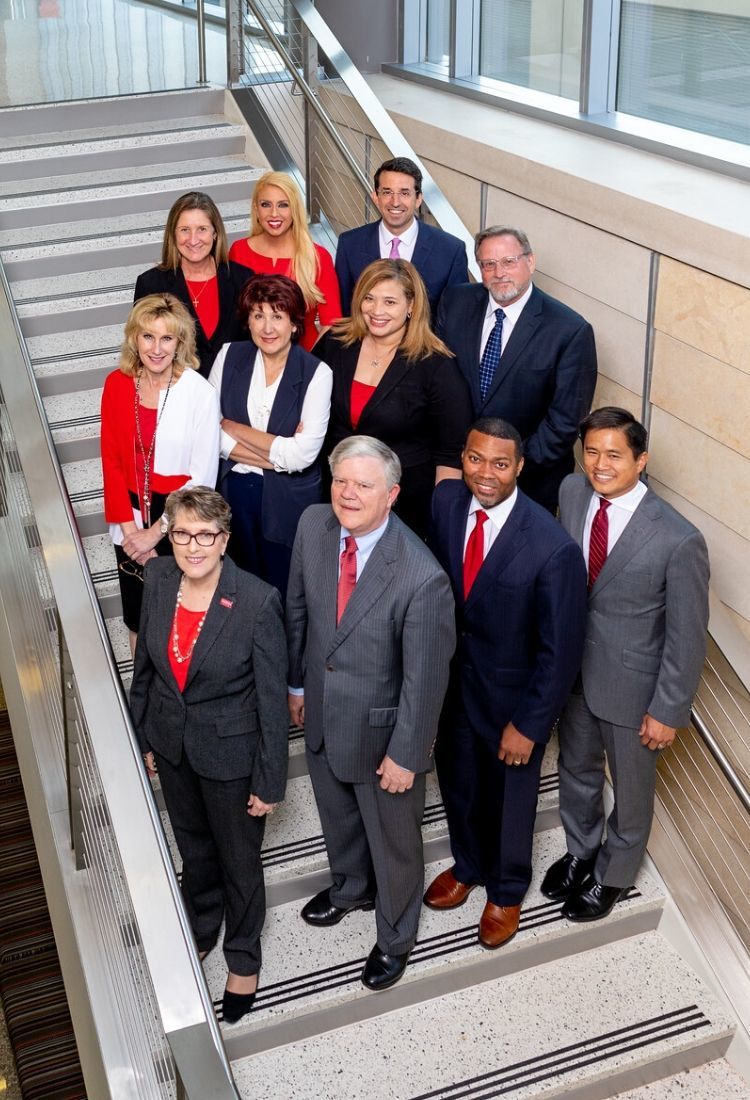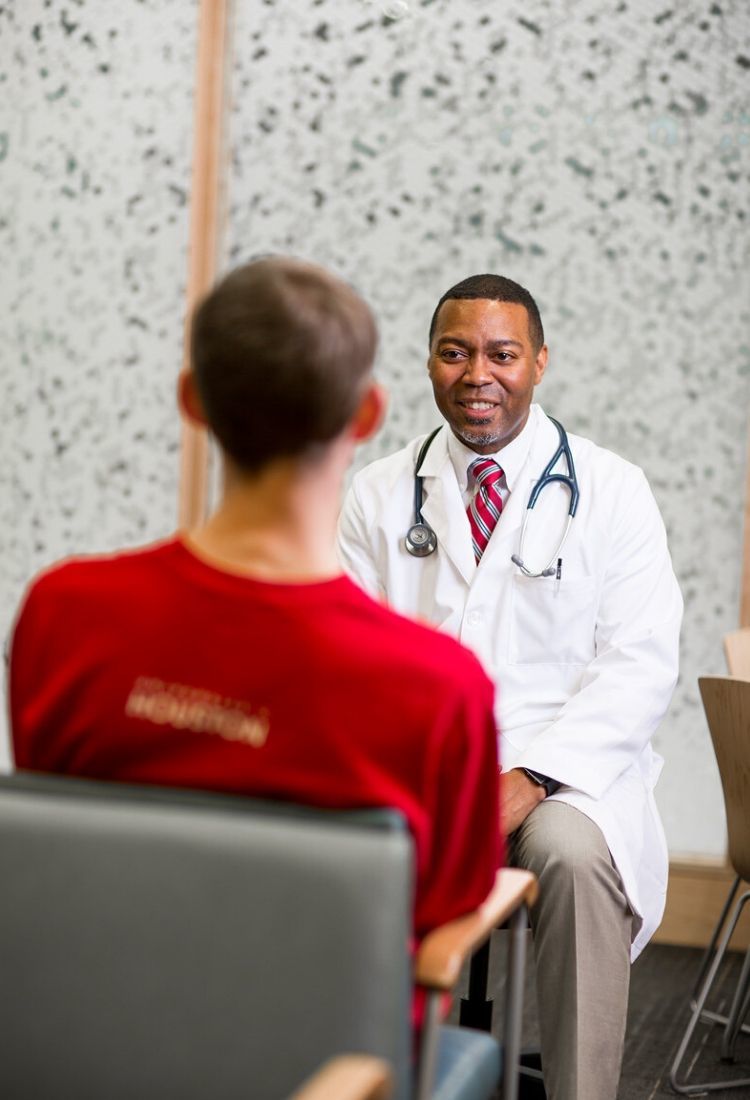 In the Community
An innovative curriculum will emphasize community and population health, primary care, behavioral and mental health, and preventive medicine. Students will consistently and longitudinally be exposed to primary care settings and practice. For example, the household-centered care program will pair an inter-professional student team with a family living in an underserved community throughout the four years of the curriculum. And because of the significant need to increase the number of physicians practicing in rural areas, students will be required to participate in a four-week clinical learning experience in rural Texas.
"At full staffing we will have 65 full-time faculty teaching on campus, but there will be also be a large number of community-based faculty teaching in the outpatient and inpatient clinical settings. It is imperative that we place our medical students and faculty directly in the communities with the most need," said Dr. Stephen Spann, founding dean of the medical school. "We are extremely grateful to receive LCME accreditation, but now the real work begins because we want to be accountable for improving the overall health and health care of the region." 
A Healthy Home
The Health 2 Building in the UH Medical District will serve as the college's temporary home for the first two years and is equipped with a state-of-the-art gross anatomy lab, clinical skills lab, practice patient examination rooms and large classrooms for team-based learning. A new $80 million College of Medicine building will be constructed on campus as part of a future Life Sciences Complex. Groundbreaking is expected this summer with completion in 2022. At full enrollment the medical school will have 480 students. 
Leading up to preliminary accreditation, Spann and his staff have been busy forging new partnerships. The HCA Houston Healthcare/UH College of Medicine residency program began last summer and will bring 460 resident positions to Houston by 2025. In 2018, the Humana Integrated Health System Sciences Institute within the College of Medicine launched to produce high-impact research with a focus on value-based care. In a joint initiative reinforcing the connection to community service, Lone Star Circle of Care, a Federally Qualified Health Center, operates a clinic in Health 2 that will offer practical opportunities for students to observe and participate in patient care under faculty supervision.
The new medical school will not only impact health care in the state, but also economic development. There will be an estimated $377 million addition to the regional economy through the first decade of operation with a $4.13 return for every $1 invested.
"The stakes are high, but the cause is noble. We are laser-focused on what needs to be accomplished and look forward to welcoming our first class in just a few months," Spann added. 
The LCME is jointly sponsored by the American Medical Association and the American Association of Medical Colleges. Full accreditation is typically achieved during the fourth year of operation by continually meeting prescribed standards of quality.
Learn more at: uh.edu/medicine