UH VS. RACISM – GO, COOGS!
Student-Athletes Lead Protest March Across Campus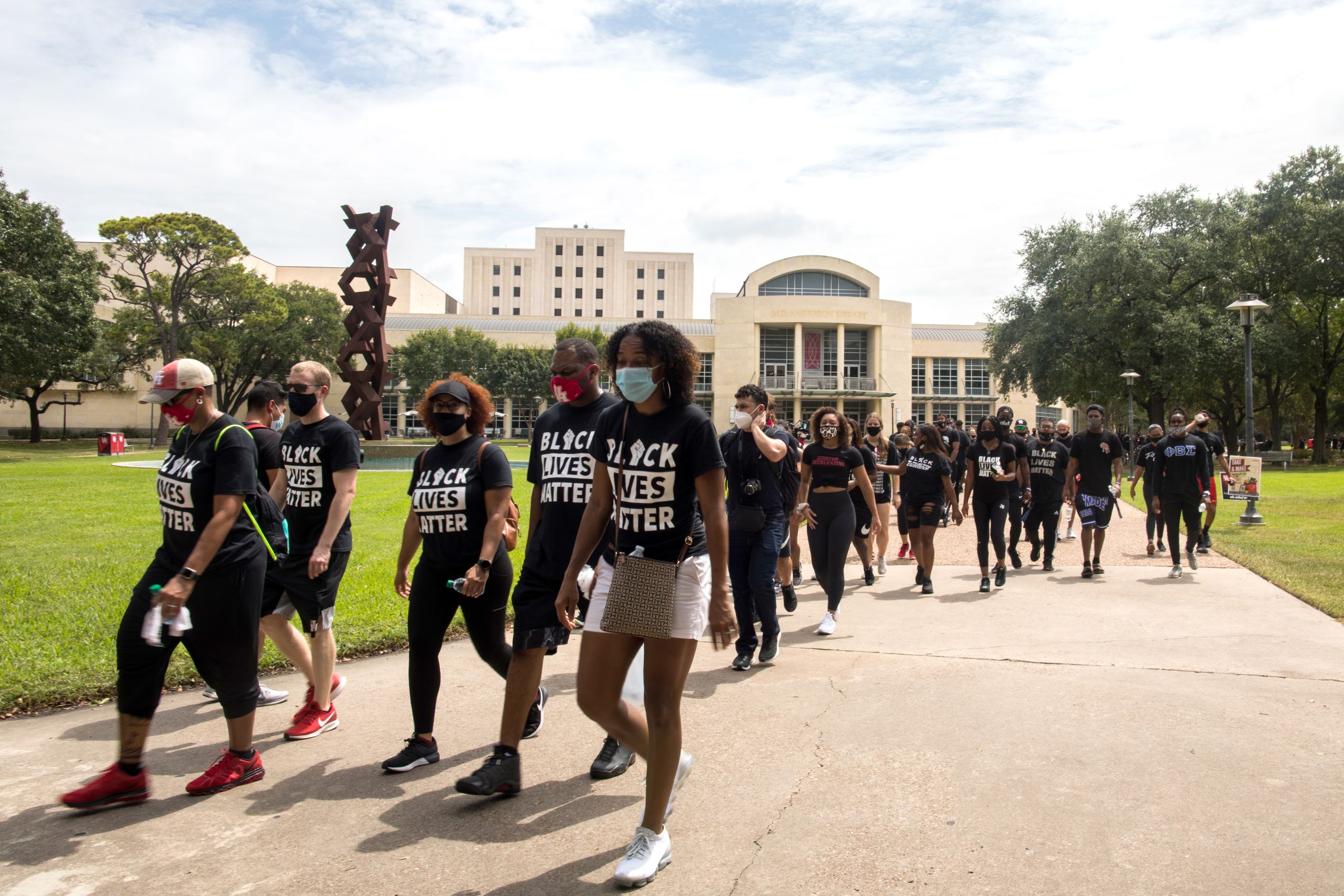 Hearing an uproar of cheers and chants when you're around TDECU Stadium or the Fertitta Center, where UH's teams play, isn't unusual. But the opponent they faced recently may surprise you. More than 200 Cougar student-athletes, coaches and supporters squared off against racial inequality and police brutality.
On a recent autumn Saturday, the determined group gathered at TDECU, marched earnestly across the UH campus brandishing signs and shouting slogans, and finished their protest at the Fertitta Center. Although "Black Lives Matter" T-shirts and signs were prevalent, organizers were quick to point out that the student-led event was not intended to support any specific organization or movement.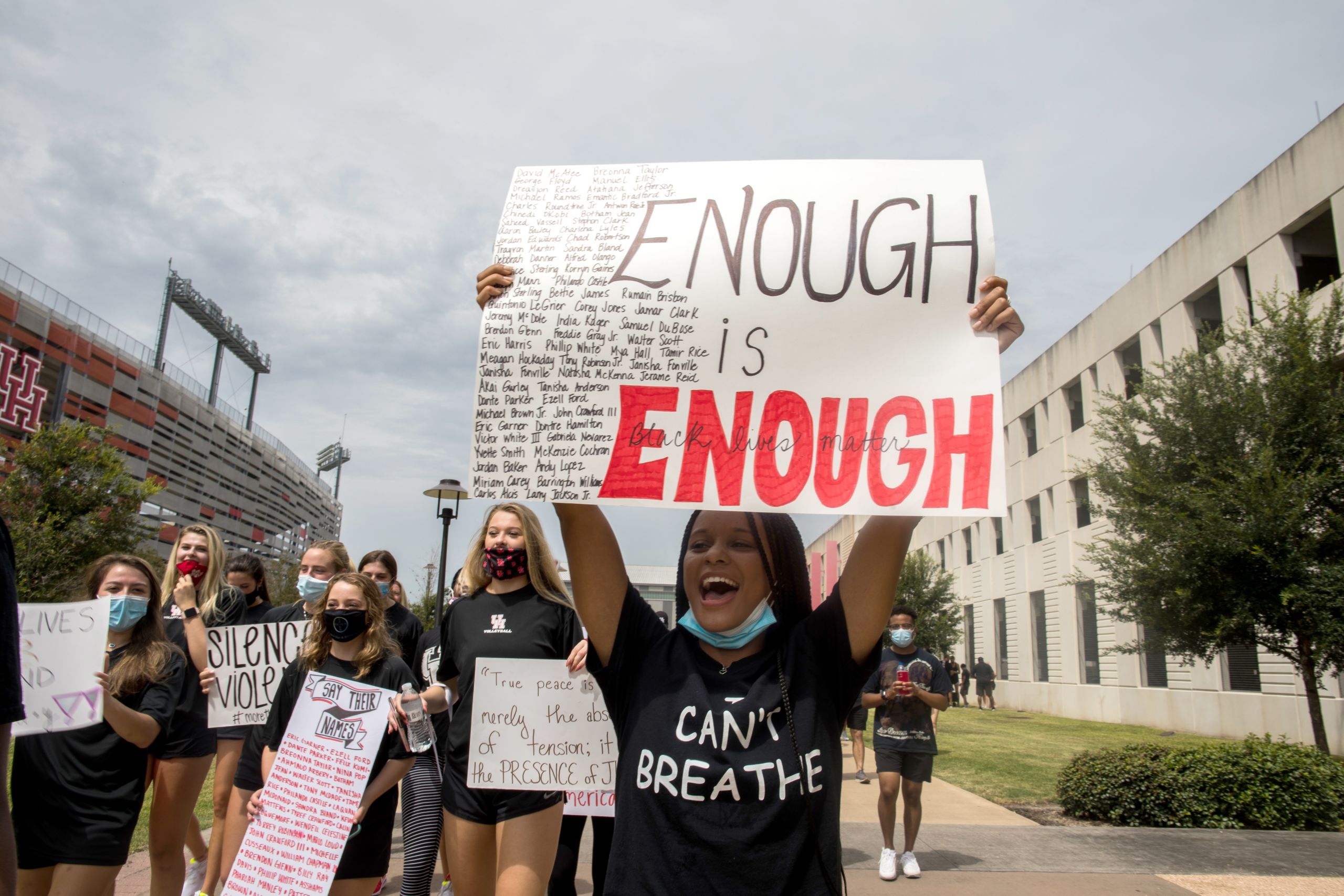 "We're here to promote the fact that our school, the University of Houston, will not tolerate any racism, hatred or bigotry of any kind," said event co-organizer Alexis Cheatum, a junior from Austin who plays outside hitter on the volleyball team.
Her attitude was echoed by Grant Stuard, a senior from Conroe who plays linebacker and is a captain on the football team.
"To the people who are upset that athletes are taking a few hours to do something besides lift weights and run wind sprints," said Stuard, "I say please understand that we want everyone to be treated fairly in this country."