CRUSHING OBSTACLES
Bauer Student Excels in National Spotlight on American Ninja Warrior
Sporting his now signature backwards ball cap – long brown hair covering his ears – a lean and laser-focused Mathis Owhadi (Muh-TEES' OH'-wah-dee) annihilated the "bouncing spider," "tuning forks" and "crank it up" in just over two and a half minutes – all formidable obstacles on NBC's hit competition reality show, "American Ninja Warrior." At just 19, the University of Houston undergraduate became the youngest competitor to complete a televised obstacle course in 2018 when he scaled the nearly 15-foot "warped wall" and hit the red buzzer.
"Mathis Owhadi is a real ninja prodigy and he has the ninja IQ to become one of the all-time greats," exclaimed host Akbar Gbajabiamila on the national broadcast. "He has the ninja 'It' factor!"
Since that history-making feat during Season 10, you might say the Tomball resident, nicknamed "The Kid," has become "the man" on the ninja circuit, finishing in the top five an impressive five times at various ANW televised competitions, including the national finals in Las Vegas, where he won stage one in 2019. While hundreds compete, only those with the most athletic prowess and TV-worthy gravitas get consistent airtime on the show, which is seen by more than 6 million viewers each episode.
"Even if the cameras weren't there or the chance for a big pay day, I'd still do it because I just enjoy obstacle courses, especially the mental aspect and problem-solving with new obstacles."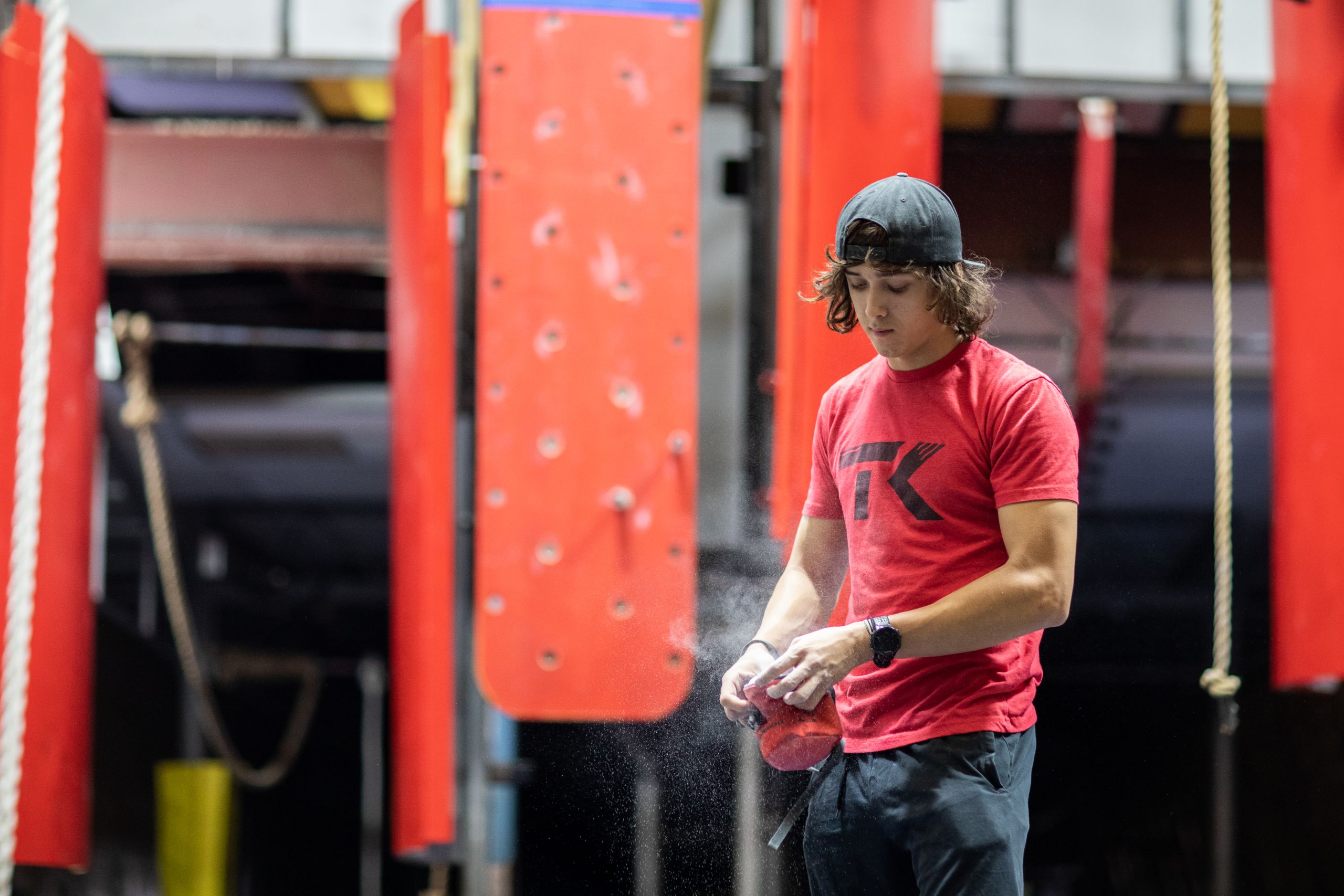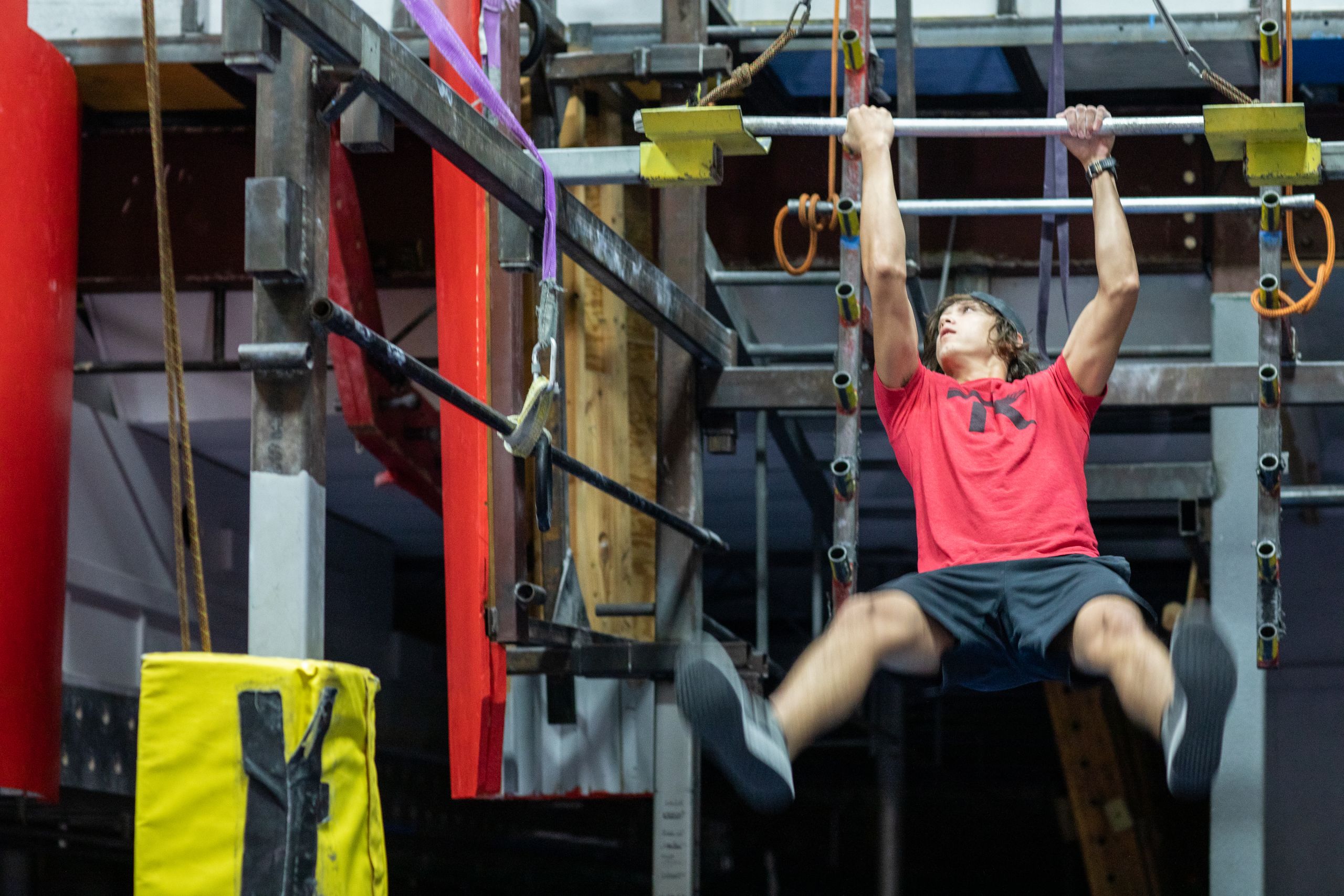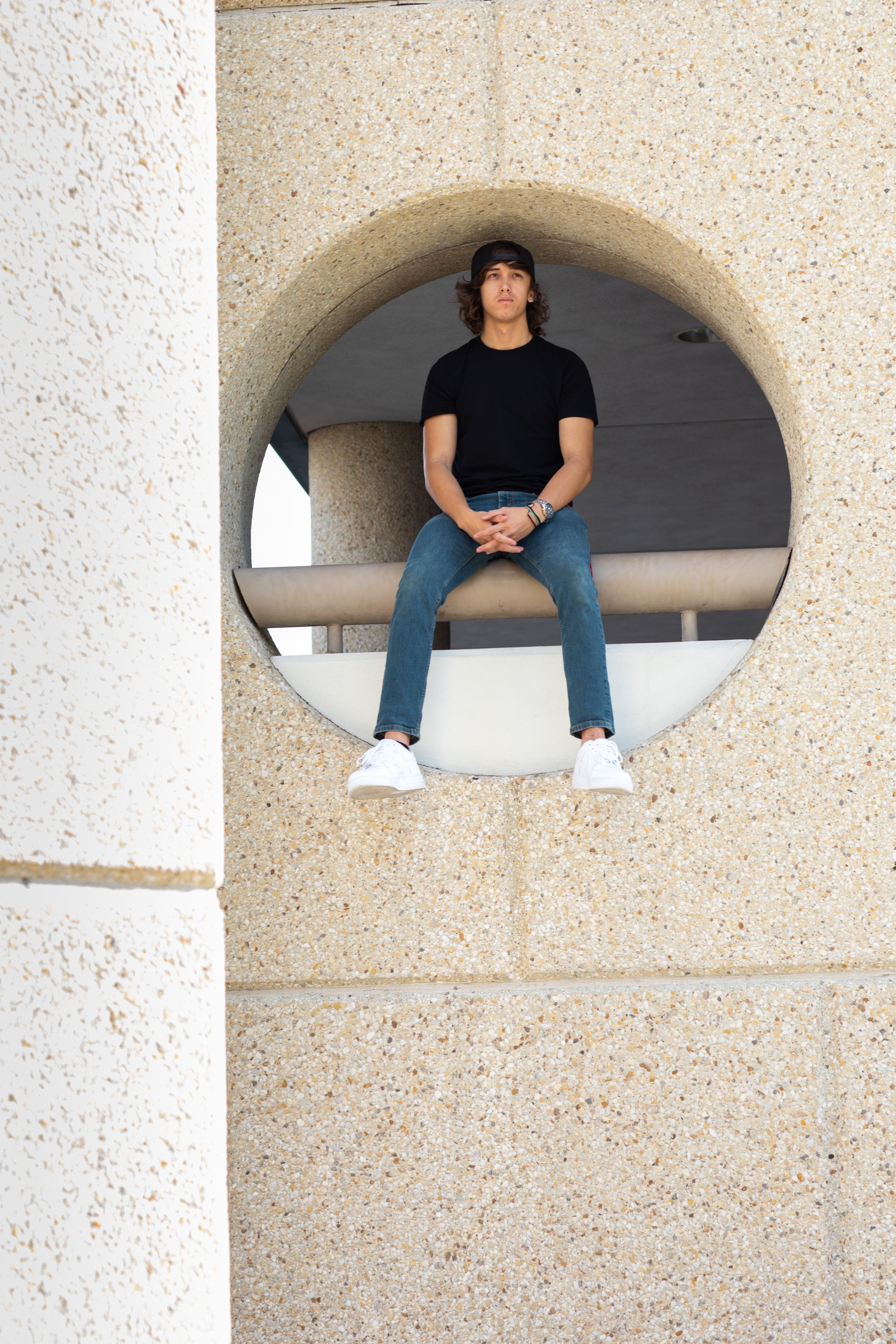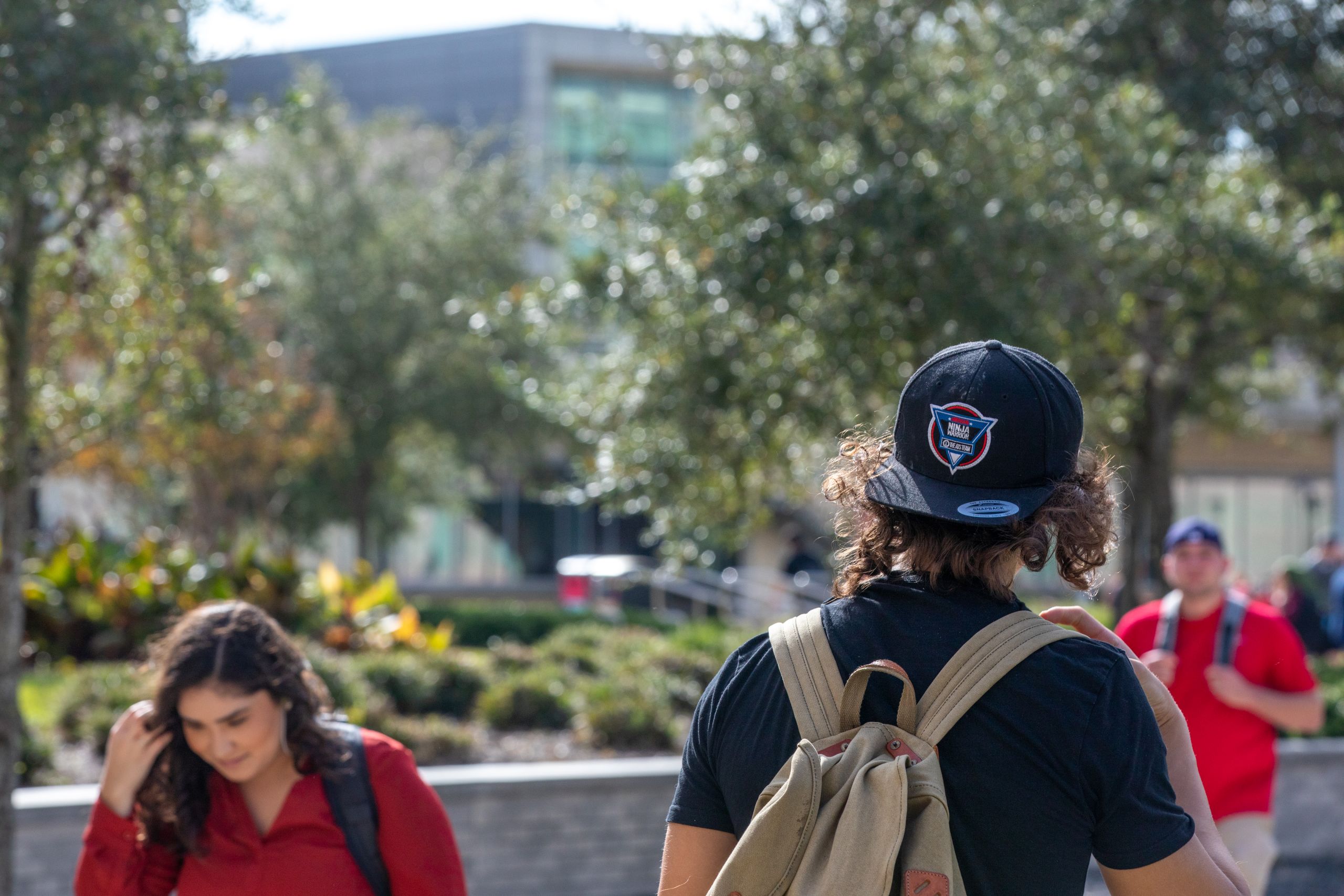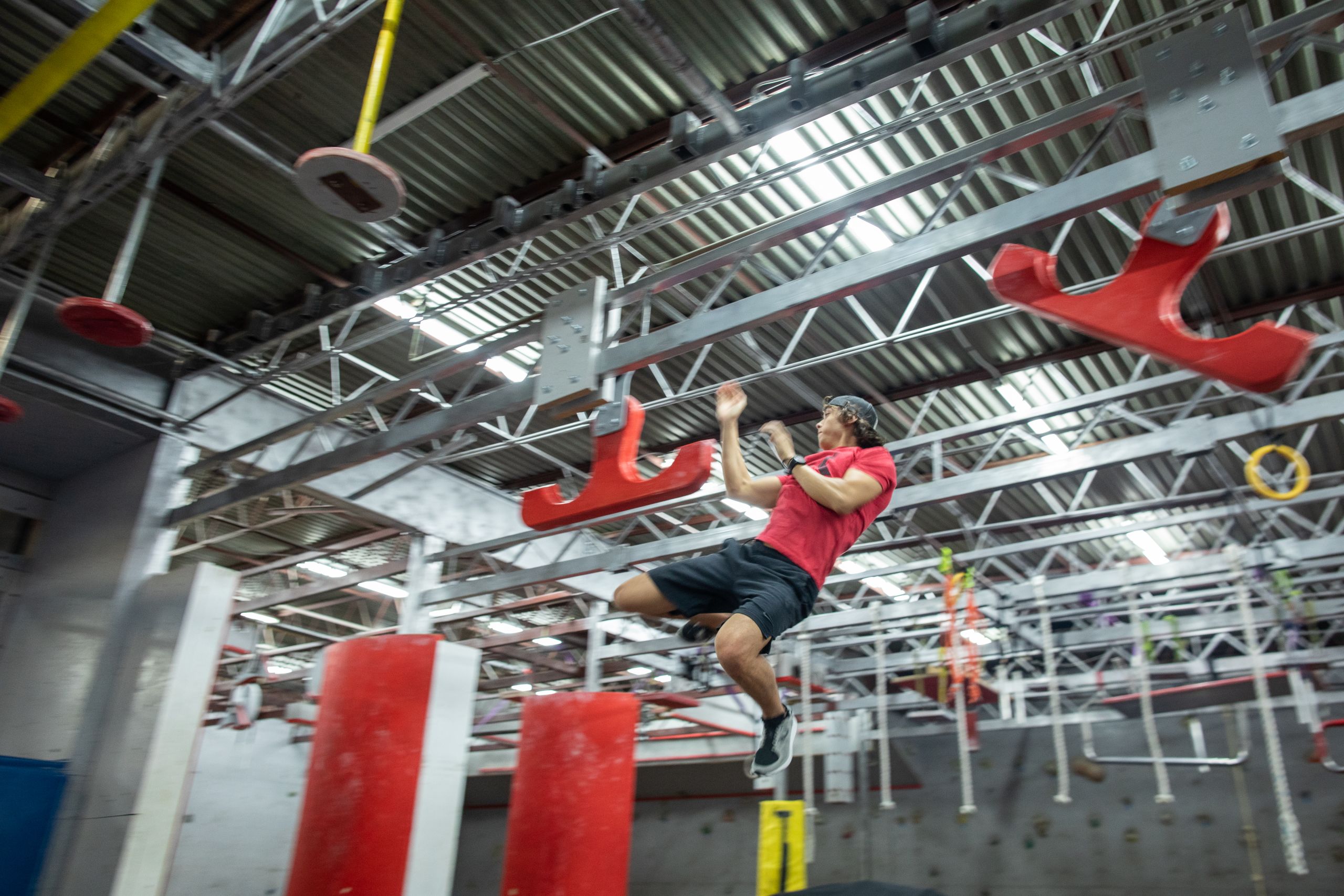 Taking Care of Business
In between trapeze swings, scaling walls, balancing on tilting beams and several hours of ninja training every day – stretching, running and mobility drills – Owhadi finds himself in another sort of balancing act: juggling his ninja life with his fulltime studies as a senior studying supply chain management at the C.T. Bauer College of Business. But his business acumen is already paying off.
With dreams of one day running his own business, Owhadi's popularity on the show has created opportunities to build his brand. With nearly 30,000 followers on Instagram and fans eager for "The Kid" merchandise, Owhadi designed his own TK logo, which he often sports on the national broadcast. He operates an online store for two-week intervals to sell branded T-shirts and hats, only producing enough merchandise to meet the order so he's not stuck with excess inventory.
"It definitely helped that I've been taking business classes at UH, because I know about supply and demand and am able to streamline it quickly."
Whether he is trying to survive "Wingnut Alley" – the obstacle known as the "ninja killer"— or studying for an exam, Owhadi makes a strategic plan and executes it. Case in point: He's on track to graduate from UH this fall.
"Competing as a ninja is like a metaphor for life. It's cheesy, but true. You can overcome any obstacles in life and on the course. It's all about finding the best route."
The Kid is Born
Mathis has been honing his skills at Iron Sports, an indoor obstacle course in northwest Harris County, since he was 12 years old. That's where he earned his nickname. A self-described "chubby kid" when he first started, he was often the only child training among grown men.
"I liked that because I was the underdog all the time," he said. Never much for team sports, he doesn't like relying on others to determine his success or failure. "If I mess up it's my fault and I'll take all the blame. I want that pressure."
Owhadi got his first break in 2016 on Esquire Network's ninja spinoff show called "Ninja College Madness," where he competed with a team of fellow UH students. Followed by his success on ANW, "The Kid" is frequently invited to make appearances at ninja gyms and schools across the country. Virtually overnight, ANW catapulted him to role model status. The realization of his rapid ascent hit home when he was invited to appear at a charity event in San Diego benefitting athletes with physical challenges. Basketball legend, the late Kobe Bryant, was also a special guest. "I got to be around a lot of big names we shouldn't be associated with as Z-list celebrities, if that," Owhadi said, looking back.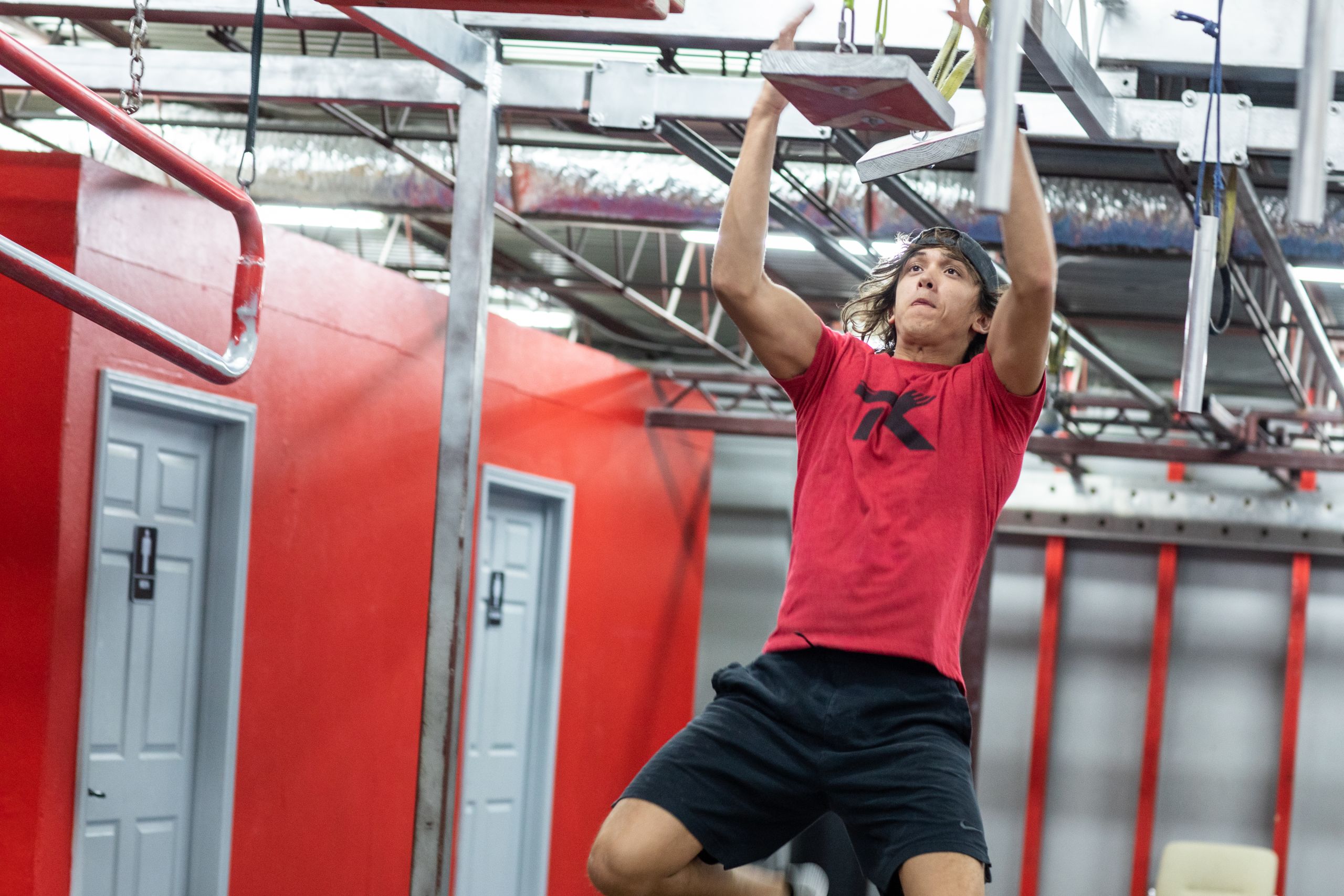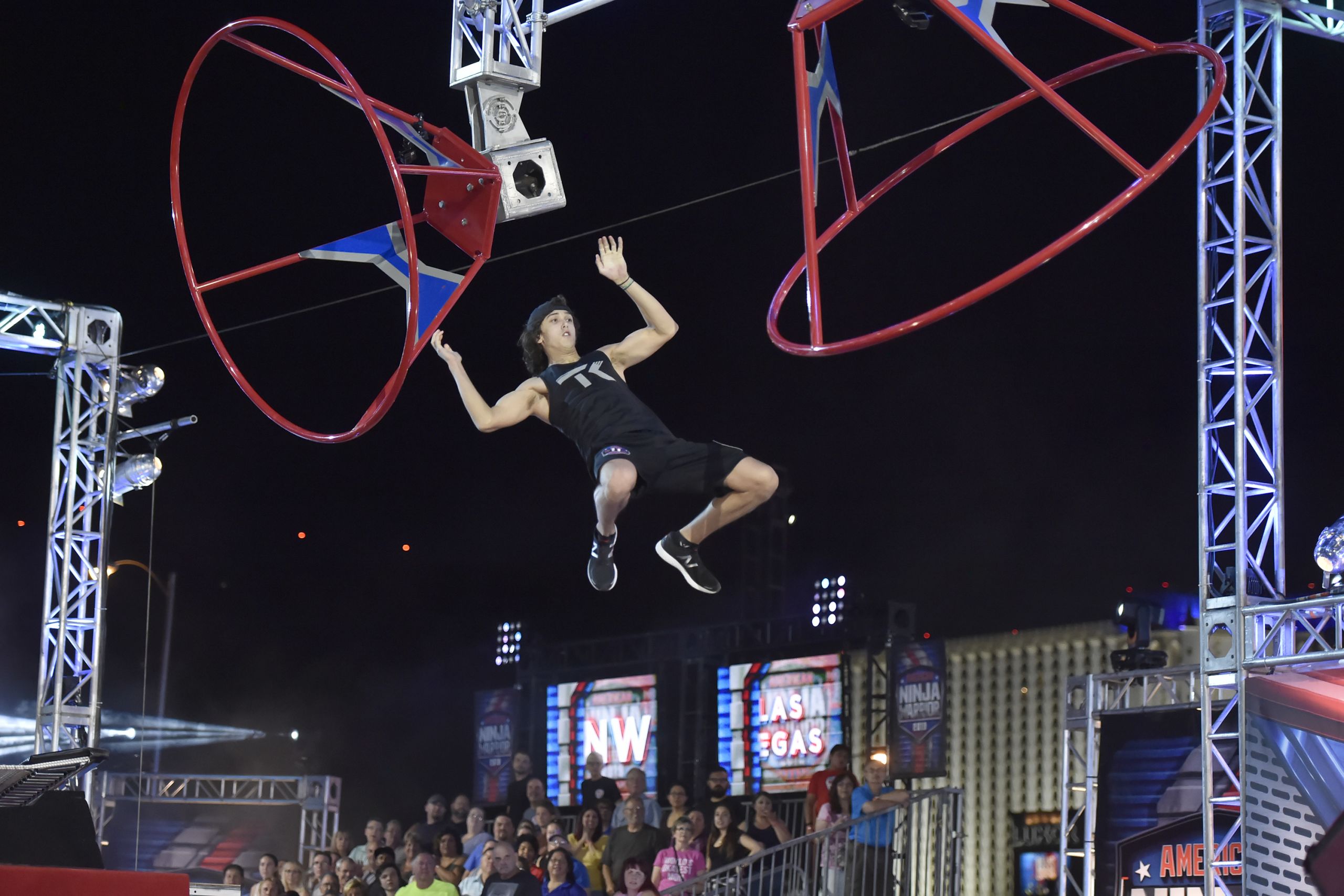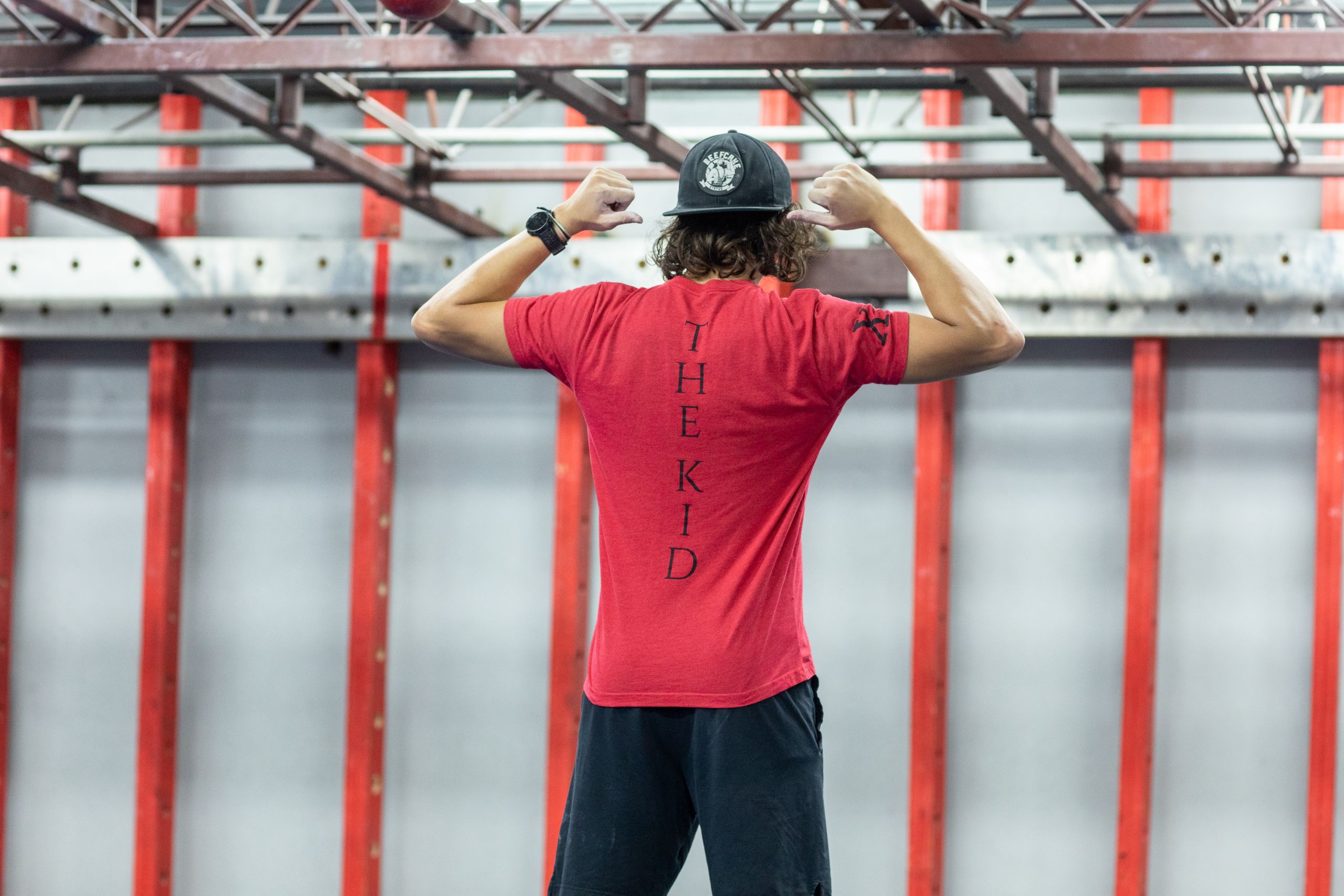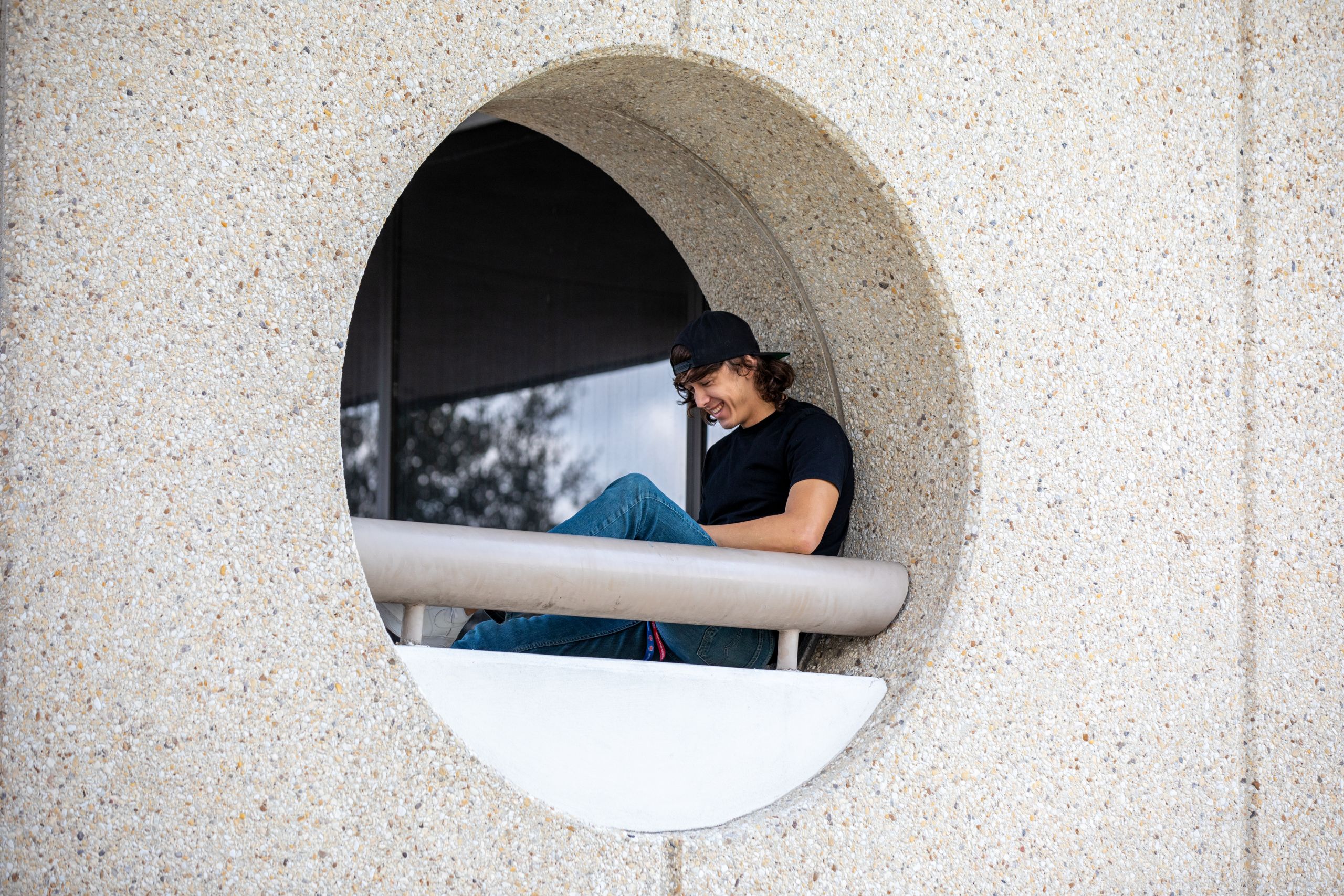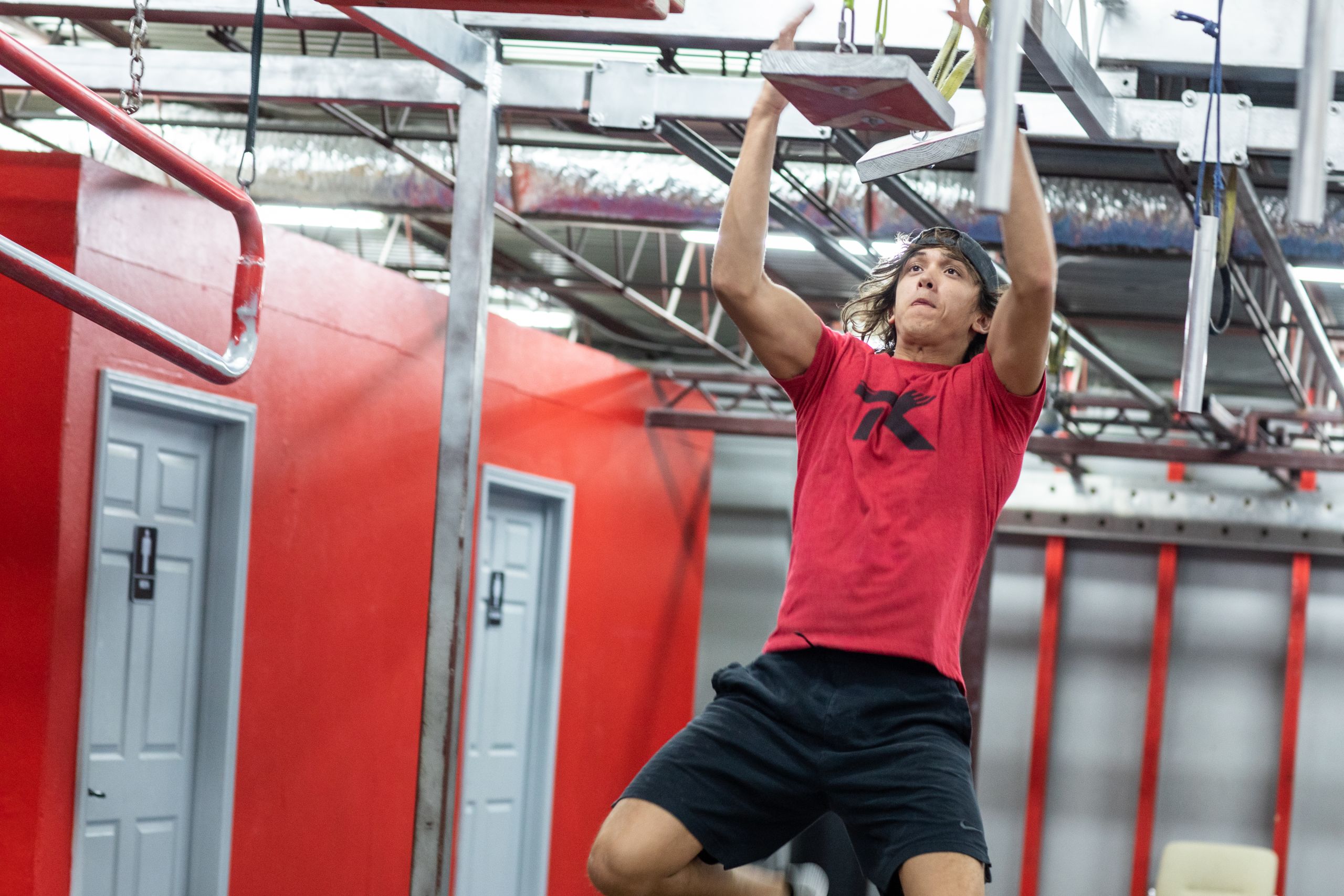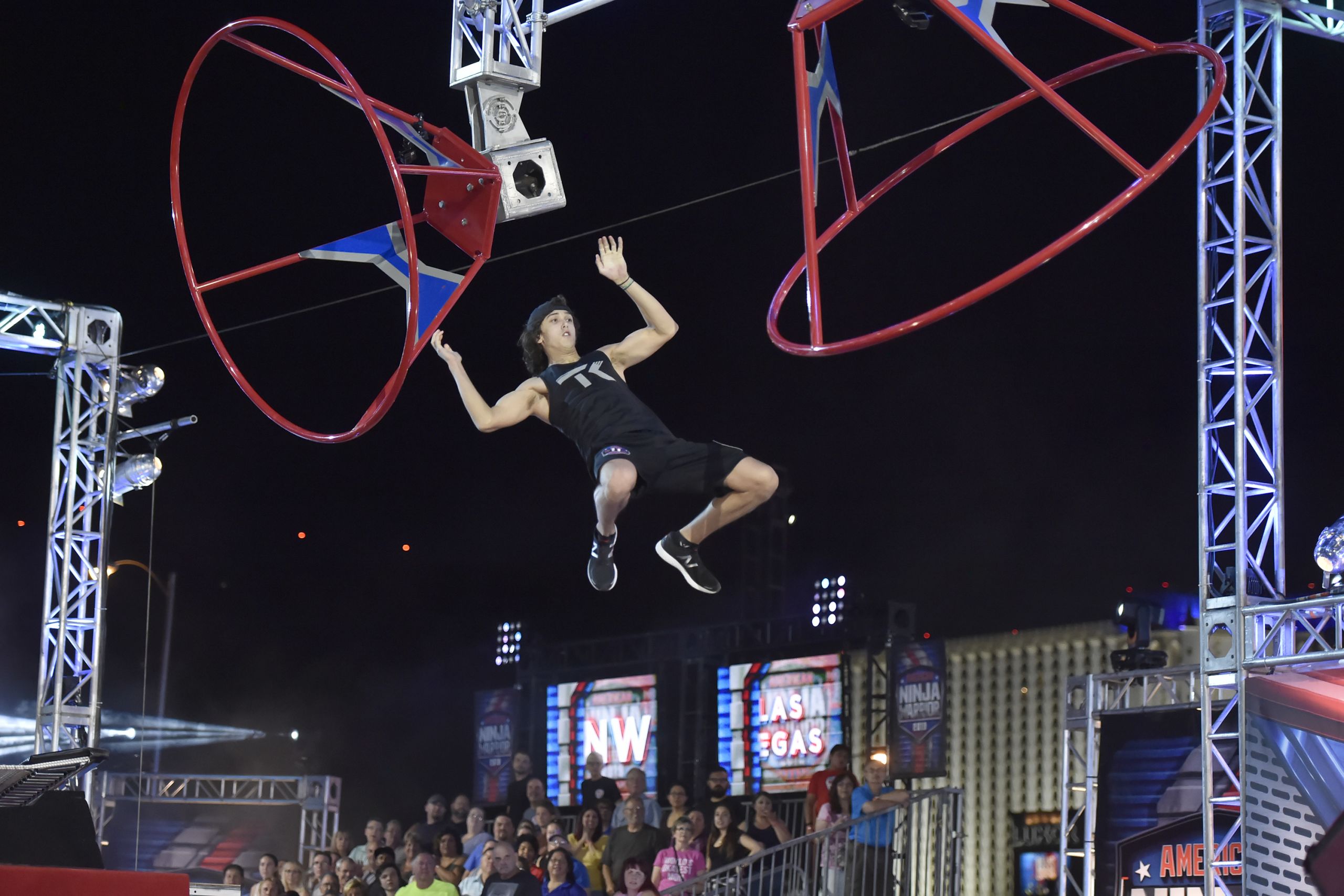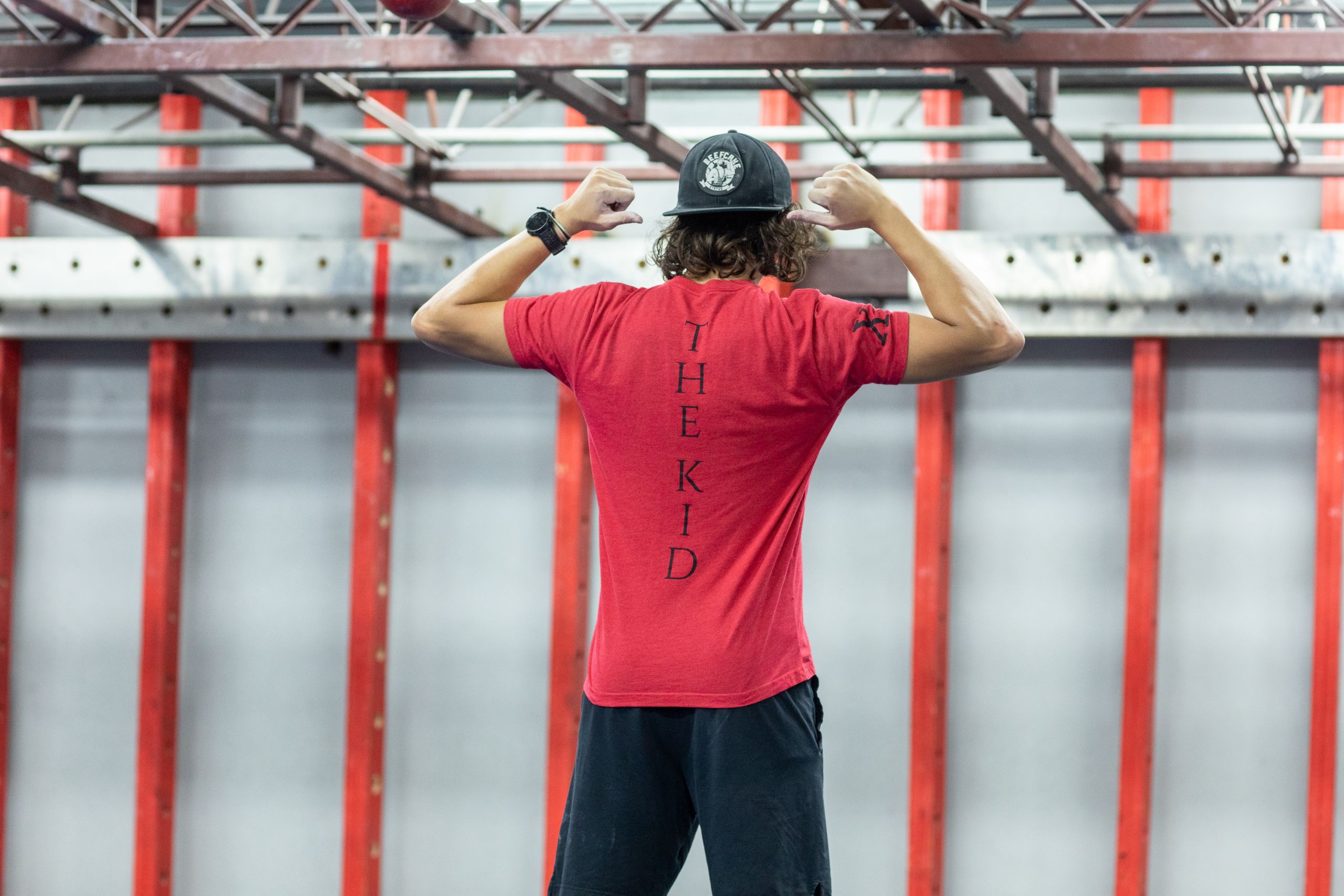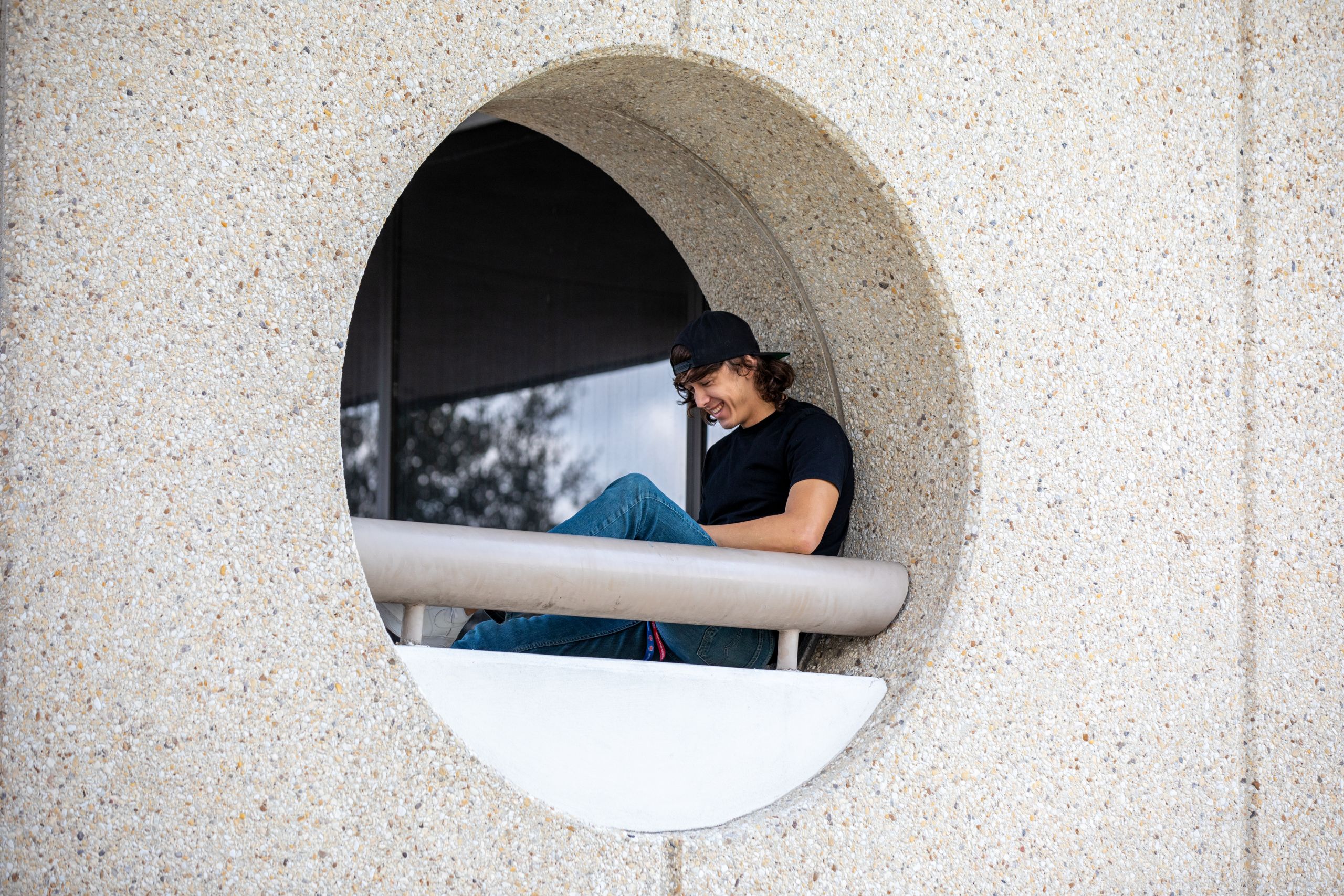 Unexpected Obstacle
But that spotlight— and the lofty expectations that go along with it— created an unexpected personal impediment. Following his first season on American Ninja Warrior, Mathis began experiencing panic attacks and was diagnosed with general anxiety disorder.
"You're sweating and your heart is just pounding. I couldn't train. You get one panic attack and then you're afraid you're going to get another," he recalled. "It was a vicious cycle."
Now healthy and successfully managing his anxiety, he hopes to use his platform to inspire others— especially children who look up to him. Owhadi never shies away from an opportunity to share his experiences and the obstacles he's overcome — both on and off the ninja circuit.
"I want to impact the youth as far as getting them off the couch because there's a big problem with obesity right now. There's also a lot of kids who don't know what they want to do. I tell them, 'Whatever it is you're passionate about or dream about, go after that even if you don't think you can be successful. Why not try?'"
Owhadi will return to the national airwaves during a pandemic-condensed, socially distanced Season 12 of American Ninja Warrior. Filmed at the Dome at America's Center in St. Louis, the first of eight episodes aired September 7. As one of just 150 ninjas invited to compete (typically there's over 600), "The Kid" is ready to face whatever new obstacles show producers throw his way.
"I'm just enjoying the moment while I can."