First Class Students
Medical School's Inaugural Group Receives White Coats and New Building Gets Underway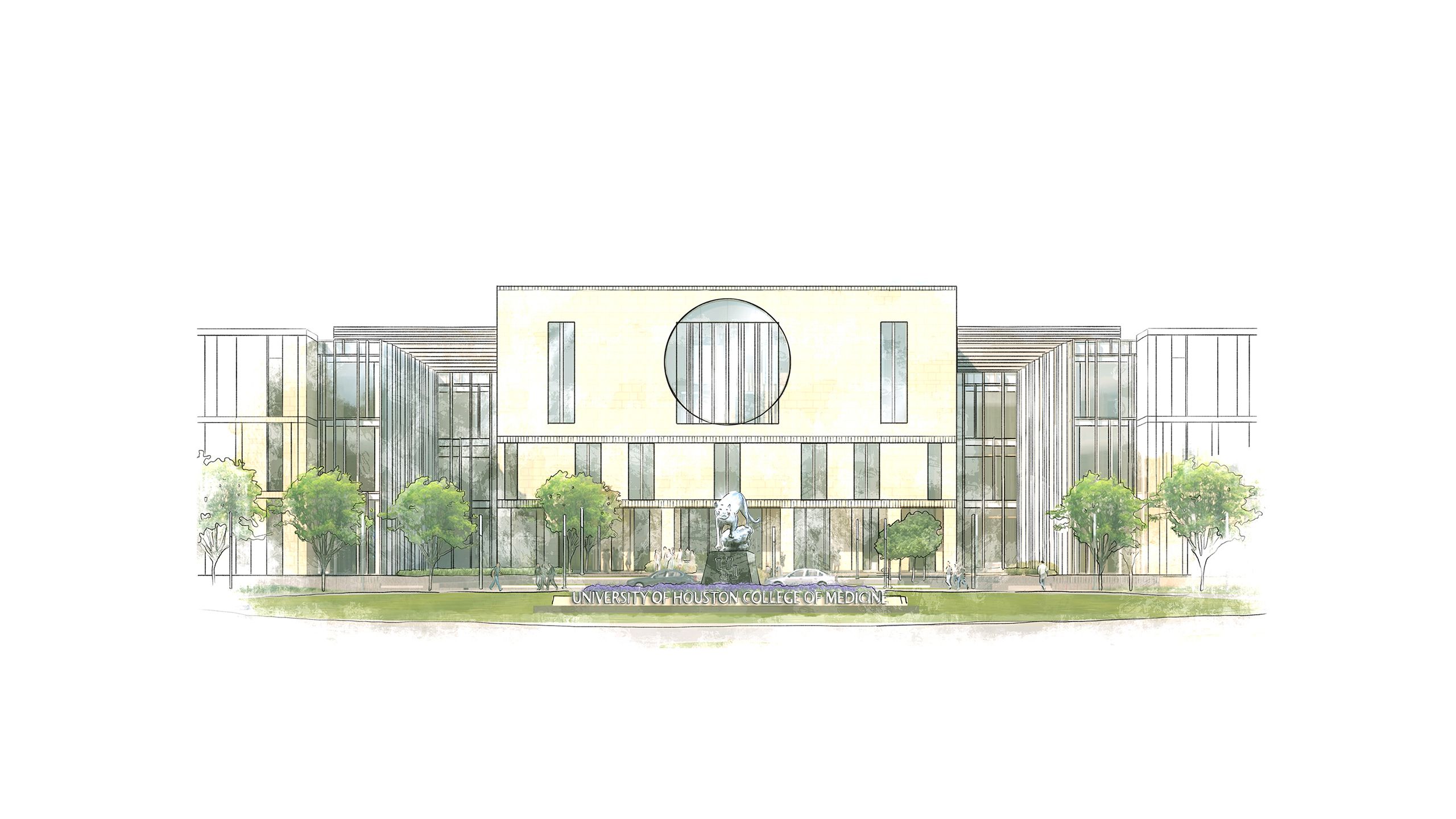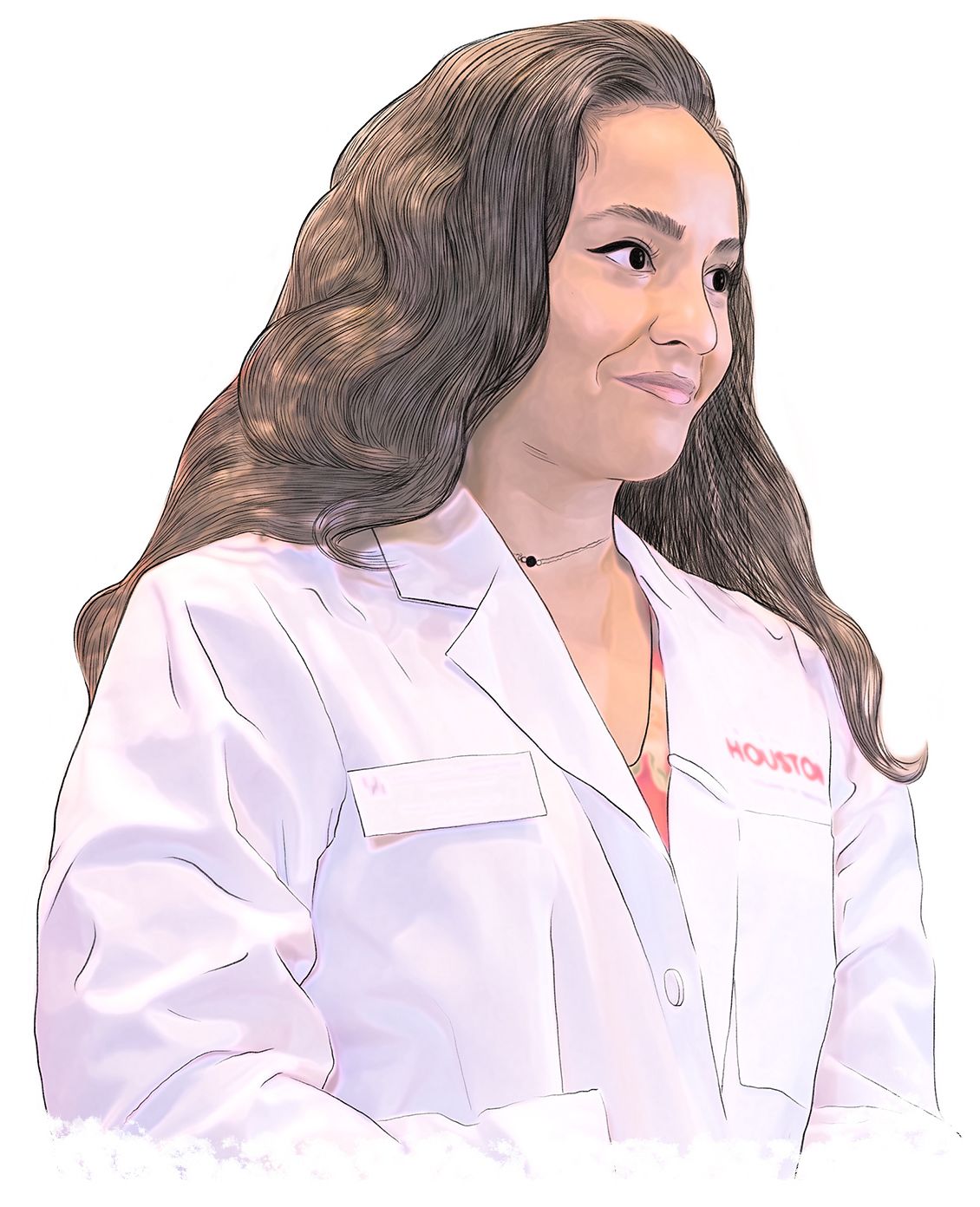 Maya Fontenot was gifted with a natural aptitude for science and math, but her passion for medicine and activism started as a child in southwest Houston. Though she grew up middle class, Fontenot recalls frequent visits to the county hospital with aunts and uncles who struggled with poverty ... and their health. Those eye-opening and alarming experiences gave her a glimpse into the challenges "a poor person seeking medical care" can face.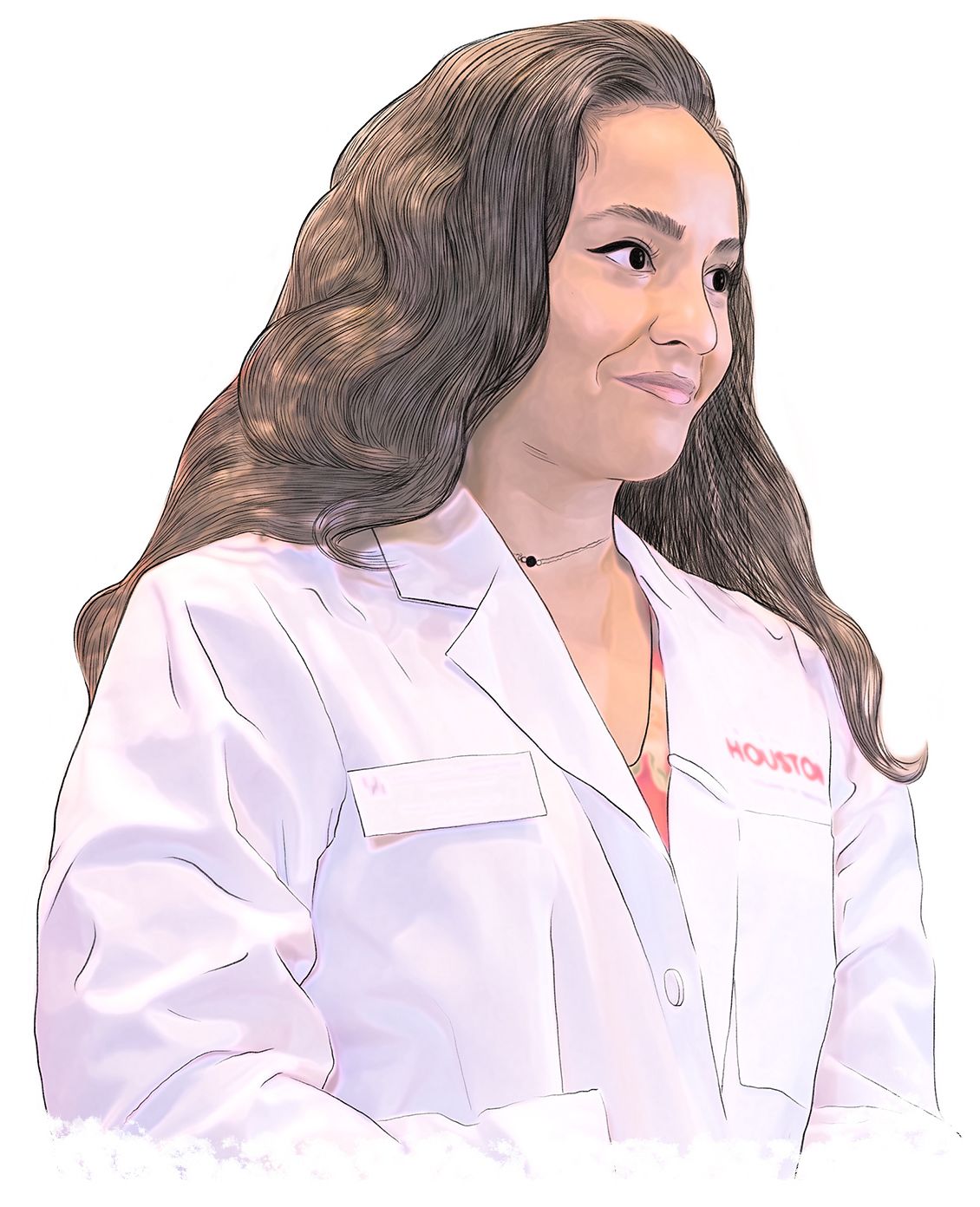 Now the recent Baylor graduate has returned to Houston and the medical scene under very different circumstances – as one of 30 medical students in the University of Houston College of Medicine's inaugural class.
"I want to be an advocate for poor communities of color, like my family," she said. "I grew up on these inner-city streets, and coming home to UH for medical school is a dream come true."
She's part of a very special class indeed. The UH College of Medicine received and reviewed more than 1,700 applications for the 30 available spots. The admissions committee employed a holistic admissions process to carefully consider predictors for those most likely to pursue primary care. Hispanic and African American students make up nearly three-quarters of UH's first class. In contrast, only 13% of all students accepted to U.S. medical schools are Latino or Black. In addition, 40% of the UH class come from a low socioeconomic background; all are Texas residents; and 57% are first-generation college students.
A historic white coat ceremony was held this summer to symbolize their entrance into the medical profession. Due to the COVID-19 pandemic, it also marked the first time the entire class came together in-person since being admitted. Courses were held mostly online in the fall with the exception of gross anatomy and clinical skills labs, which demanded onsite participation.
Along with their new white coats, each newly minted medical student wore a mask – branded in Cougar red – and sat 6-feet apart as the ceremony was livestreamed to family and friends to maintain a safe capacity at the Hilton University of Houston. Serving as keynote speaker, UH President Renu Khator saluted the new medical students for attributes beyond just grades, noting that each had "something special" inside – "commitment, passion and humility," as she put it.
"Today you are committing yourself to serving others because that's what this profession is. You are going to put their interest in front of your interest," she said. "That is not an easy thing."
But UH has tried to make it a little easier. Each member of the first cohort received a $100,000 four-year scholarship through philanthropy to cover tuition and fees. "It's a huge burden lifted," said Cenk Cengiz, who graduated from UH in 2013 with a degree in biology. At 14, his family emigrated from Turkey to Houston, but like many immigrants, could not afford health insurance.
Immigrant populations are often "embarrassed to seek health care because they are intimidated by the medical community," Cengiz explained. "I thought someone like me will be able to better understand their issues and why they would be reluctant to seek help."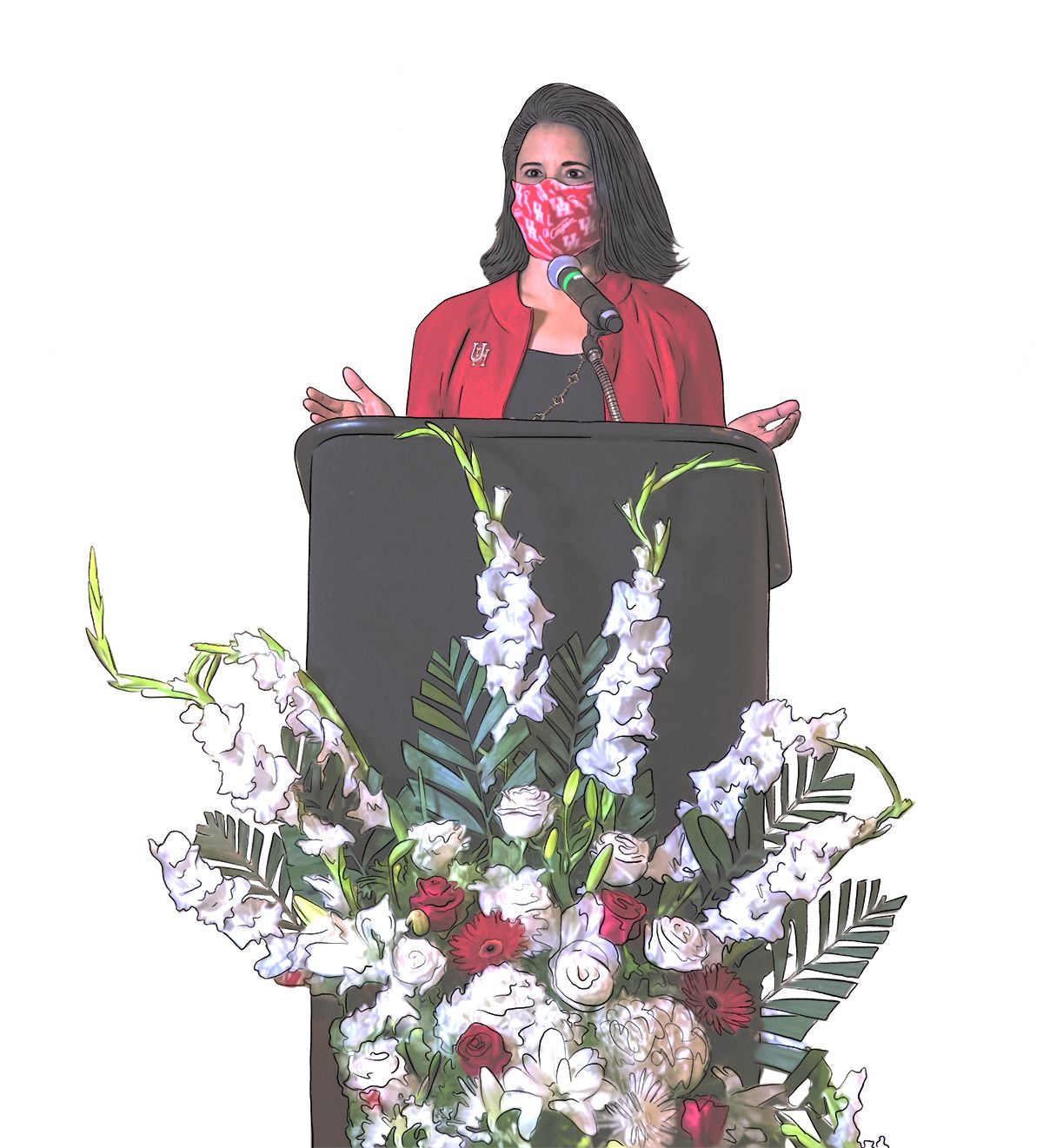 "You are the culmination of that dream."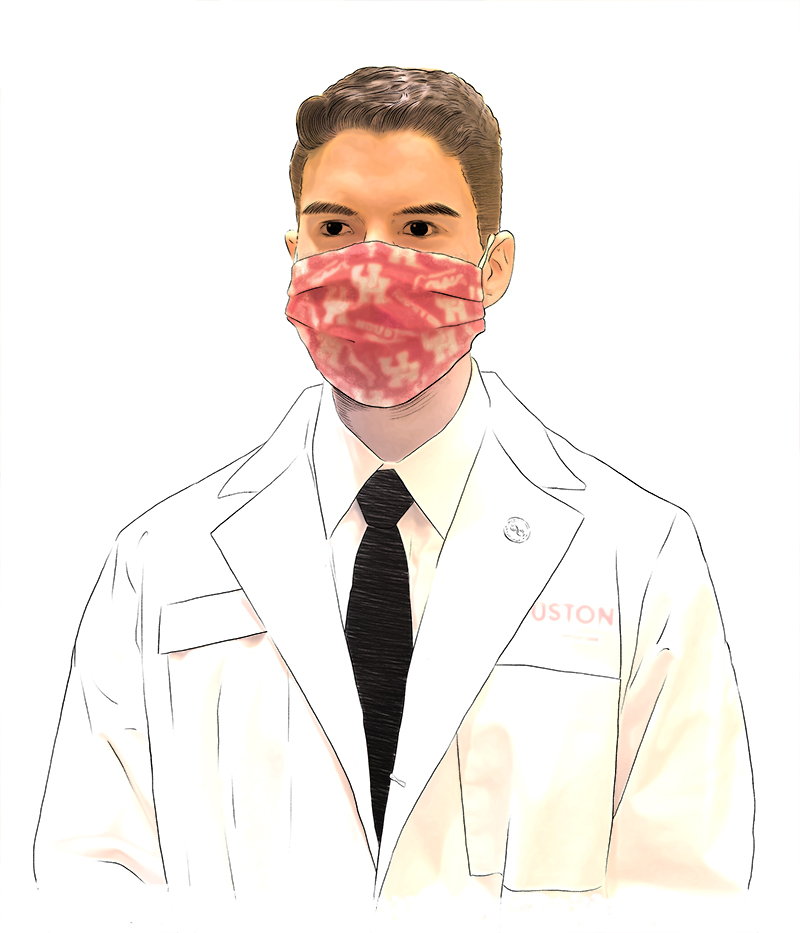 With a bold and fresh new approach to medical education, the city of Houston's first medical school in nearly 50 years is tackling a key contributor to poor health – a shortage of primary care doctors. Brownsville native Brandon Gonzalez was drawn to the new program because of its mission to eliminate health disparities in underserved urban and rural areas, which often have poorer health outcomes.
"I know that Hispanic and African American communities, especially during the time of the COVID-19 pandemic, are suffering disproportionately," Gonzalez said. "I want to take care of those communities."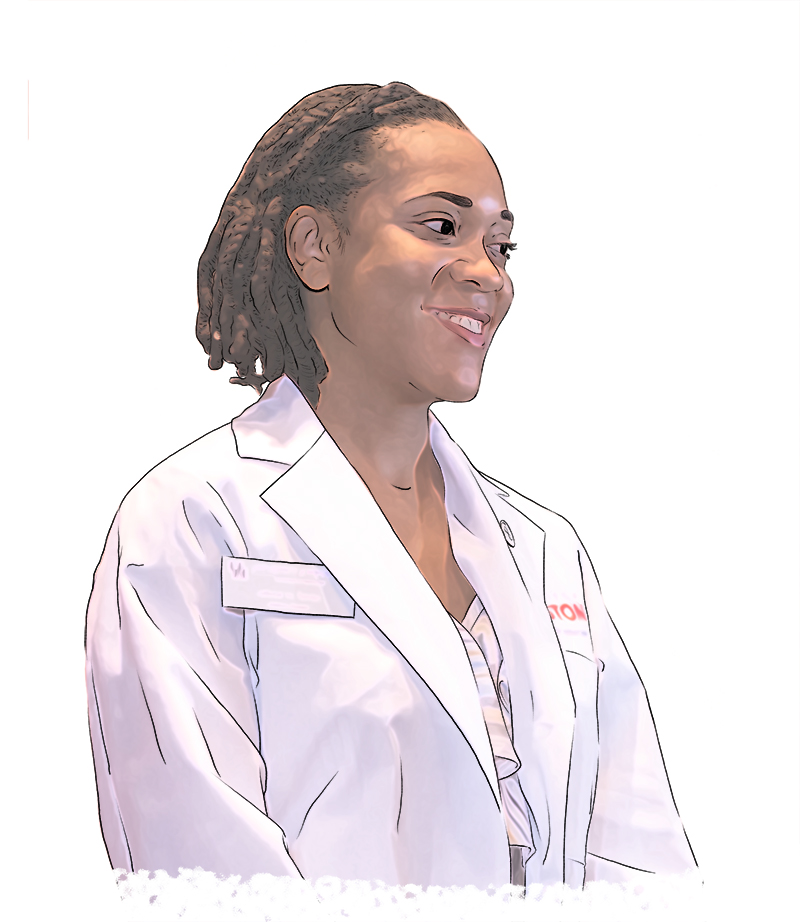 Mistrust in the medical system among marginalized communities, and other factors, including poverty and systemic racism have contributed to the gap in access to health care nationwide. Houstonian Jalyce Taylor's family is rooted in several medically underserved communities, fueling her passion to become a physician who will address the kind of care inequity that she's observed firsthand.
"I have an opportunity as a physician to provide equitable care to people and to be the change that I want to see in this society," Taylor said.
.
The Health 2 building currently serves as the temporary home to the UH College of Medicine, but construction started in June on a new three-story, 130,000-square-foot medical school building that will feature modern classroom and meeting spaces, state-of-the-art anatomy and simulation suites and more. The facility, slated to open in the summer of 2022, has been located on campus (across from MacGregor Park along Martin Luther King Jr. Boulevard) to provide convenient access for the neighborhood community it will soon serve.
"This cutting-edge medical school building is not only vital to fulfilling our mission of innovating health care delivery, but it also signifies our connection to the community and collaboration within the University," said Dr. Stephen Spann, founding dean of the College of Medicine. "It will be something the entire city of Houston can be proud of."
What started in 2014 as a bold vision by President Khator for a new kind of medical school – followed by years of planning, legislative approvals and fundraising – is finally coming to fruition. At full enrollment, within the decade, the medical school will have 480 students, but there will only be one inaugural class.
Look no further than those original 30 white coats.
"You," Khator told the students, "are the culmination of that dream."