Reflect, Celebrate and Recommit
University of Houston President Renu Khator Delivers 15th State of the University Address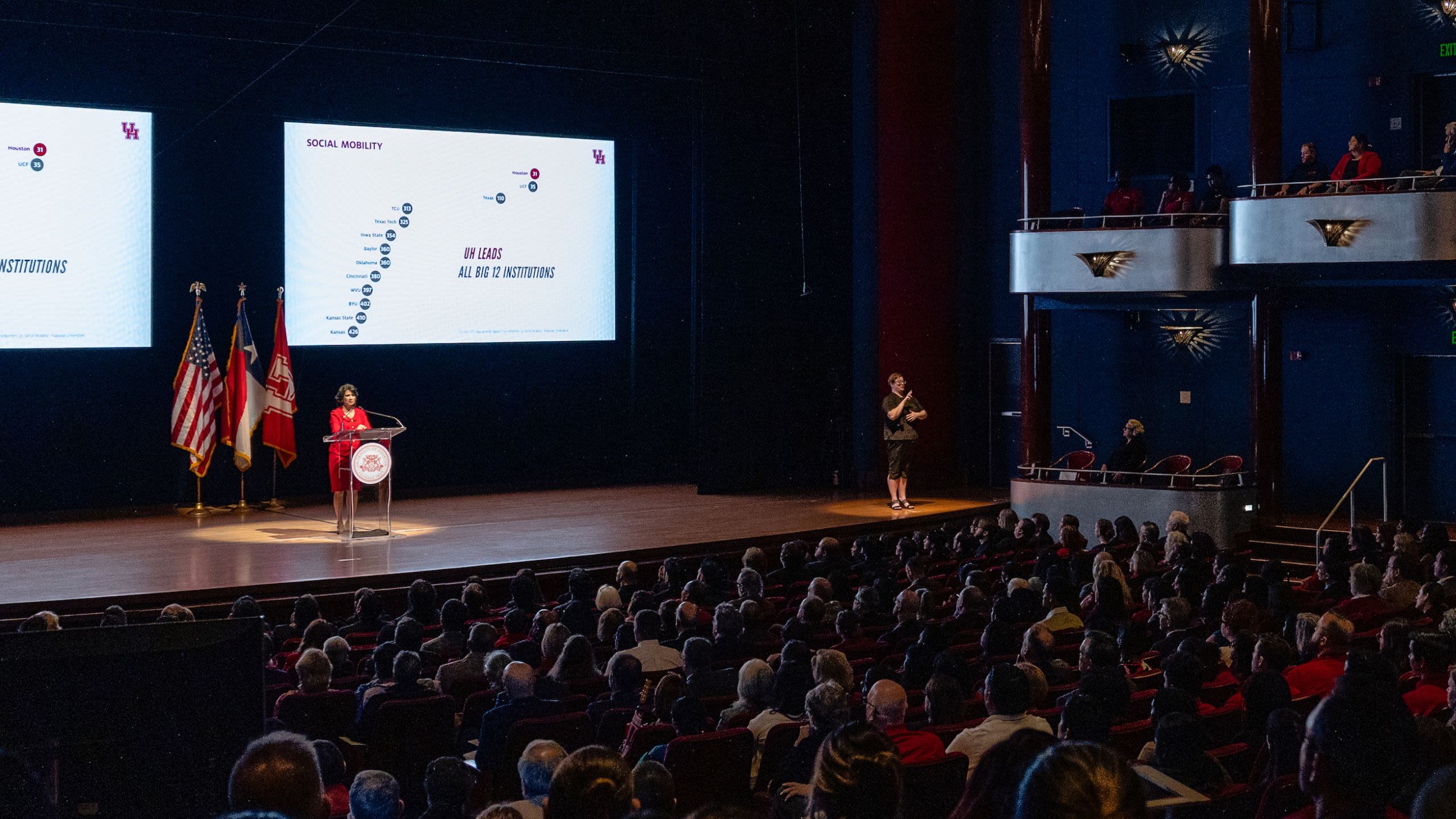 Riding a wave of momentum, University of Houston President Renu Khator delivered her 15th annual State of the University address on Wednesday, Oct. 11 inside Moores Opera House before hundreds of proud faculty, staff and administrators.
In what Khator called the "most exciting news of the year," UH made a remarkable jump in the U.S. News & World Report national rankings – from No. 91 to No. 70 among public universities. UH is now significantly closer to realizing its goal of becoming a top 50 public university, a reflection of its relentless commitment to student success, cutting-edge research and community impact.
"Because of your efforts – the efforts of the entire village – we are at this milestone today, surpassing some of the very well-recognized universities in the nation. You are the driver of this transformation, and you have made it happen," said Khator, noting that UH ranks No. 133 among all universities, both public and private.
Beyond rankings and recognition, student success remains the University's "no-excuse priority." Khator challenged faculty and staff to "work harder" to improve graduation rates, highlighting a 2% improvement in the six-year graduation rate (65%) over last year.
"Again, our progress is noteworthy as it has made us one of the nation's most transformed universities, but we cannot rest here. Our goal is to ensure that at least 75% of our freshmen are graduating within six years," she said. After years of stagnation, the retention rate of first-year students also has increased by two percentage points, while the graduation gap for Pell Grant recipients and first-generation students has also improved.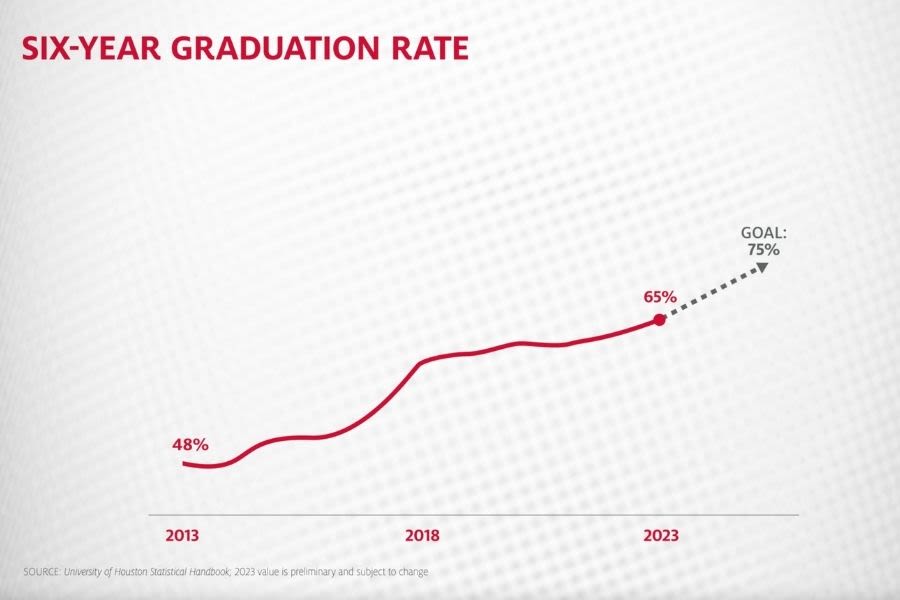 "We have worked diligently to break down the barriers that students face," she said, later adding: "We are fortunate that we do not have to look outside of our work to find a worthy, charitable cause to make a difference. Our job — helping students succeed and helping faculty find breakthroughs — in itself is a source of gratification, a true worthy cause."
In light of the well-documented and rising trend of anxiety, depression and even suicide on college campuses nationwide, Khator expressed sadness over the loss of two students to suicide on campus earlier this year, and shared more about the University's expansion of mental health services and support.
"The experience was heartbreaking and traumatic for the entire UH community. We immediately took measures and further strengthened our efforts by initiating a $38 million plan to renovate Agnes Arnold, create a culture of care and enhance our medical services. Our aim is to build a resilient campus that focuses on not just treatment but also support and prevention," she said.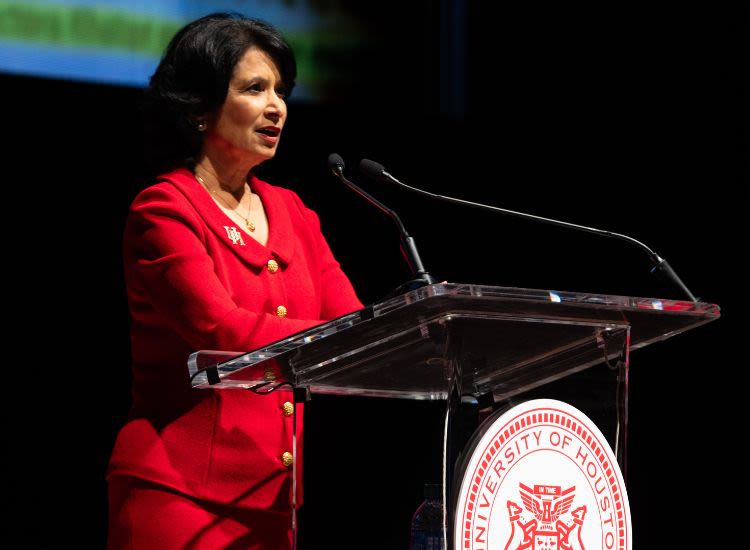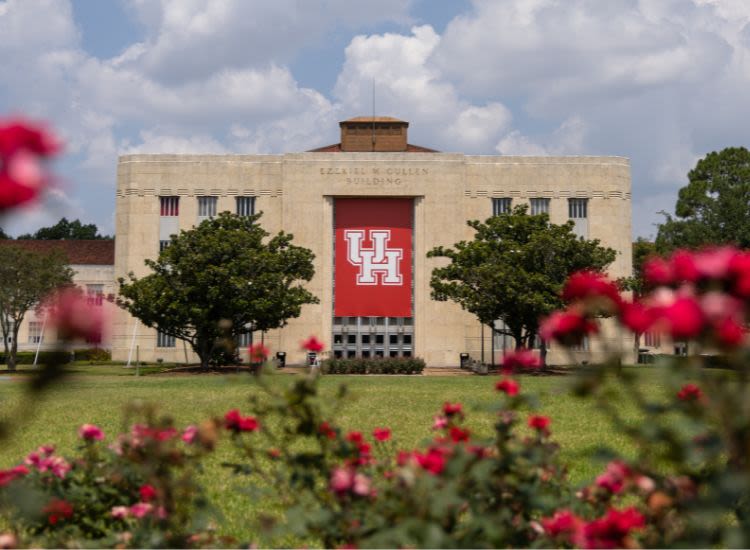 Expanding Research
As evidence of an ambitious, strategic effort to expand the University's research footprint, UH has increased its federal research expenditures by 53% over the last five years, primarily in the areas of energy and health. From the development of a stretchable lithium-ion battery to the creation of a fentanyl vaccine, or even proving that ancient Mayan cities can provide clues to solving problems faced by modern cities, UH researchers are consistently tackling real-world issues. Just last month, UH landed a $63.5 million contract to revolutionize the U.S. Army's decision-making capabilities through analytical modeling and simulation – the largest contract or grant in UH history.
"It goes without saying that if we want to change the academic reputation, we need to do bigger and bolder things, things that are impactful like path-breaking discoveries. This is where our faculty and the quality of their work play a critical role," she said, setting a goal to increase federal research expenditures to $170 million per year.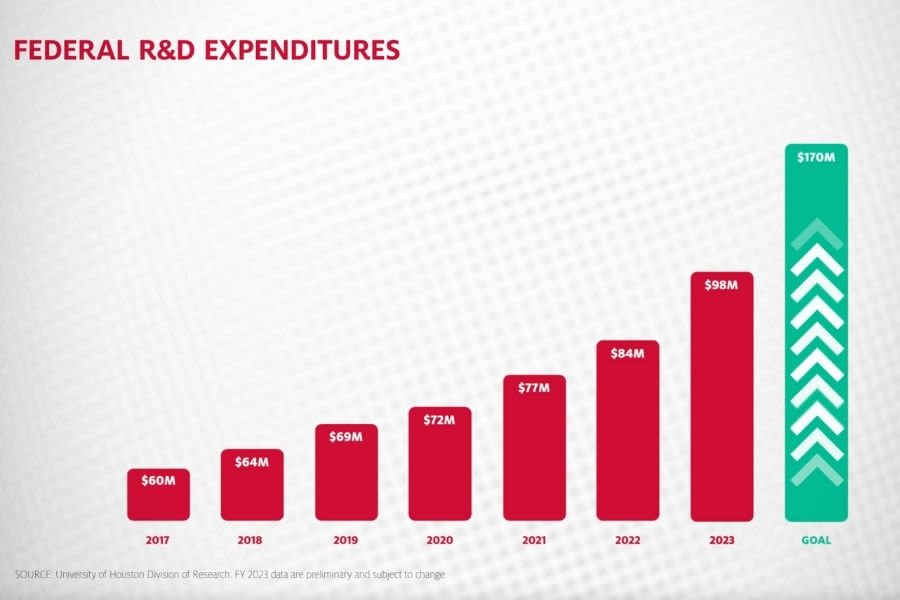 Next month, voters will play a role in UH continuing its climb in the research realm. Proposition 5, if passed by Texas voters next month, would establish a new $3.9 billion permanent endowment, the Texas University Fund, to provide reliable funding for faculty, research and graduate studies at rising universities in Texas, including the University of Houston.
"I cannot tell you how to vote, but what I can say is that the passage of Proposition 5, which by the way requires no new taxes or bonds, is critical for the University of Houston and the city of Houston. It is also necessary to build another top 50 university in Texas," said Khator.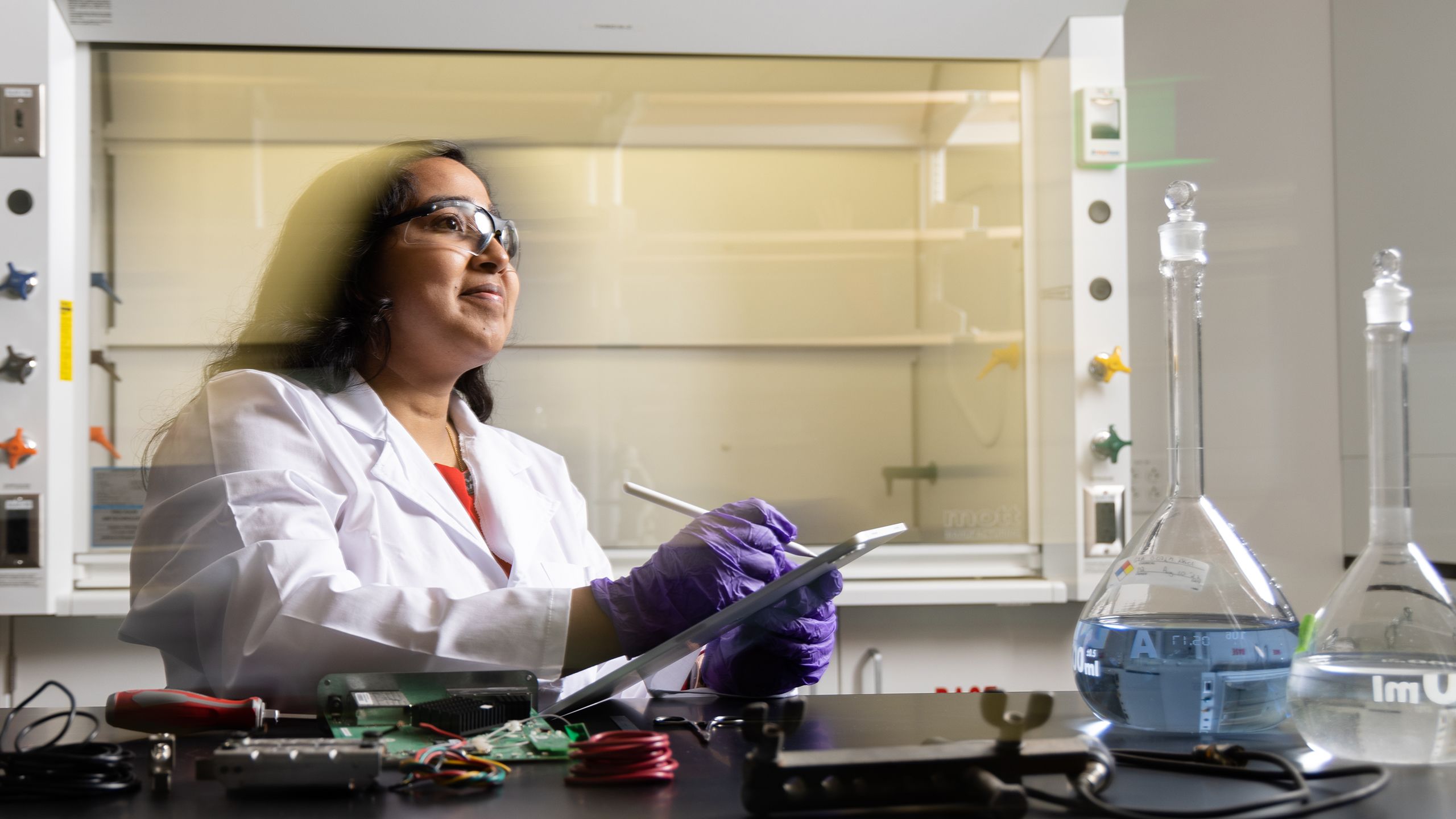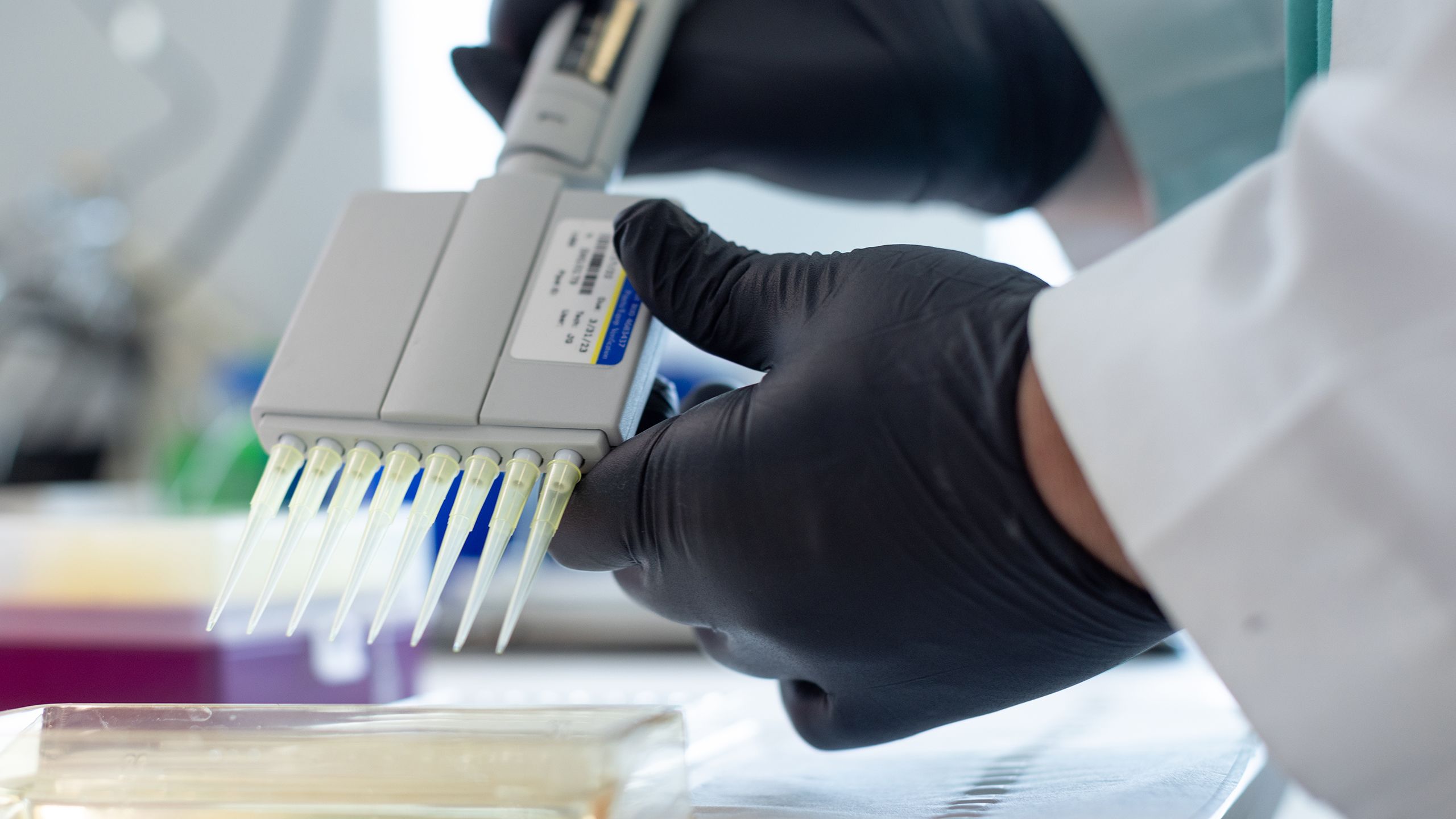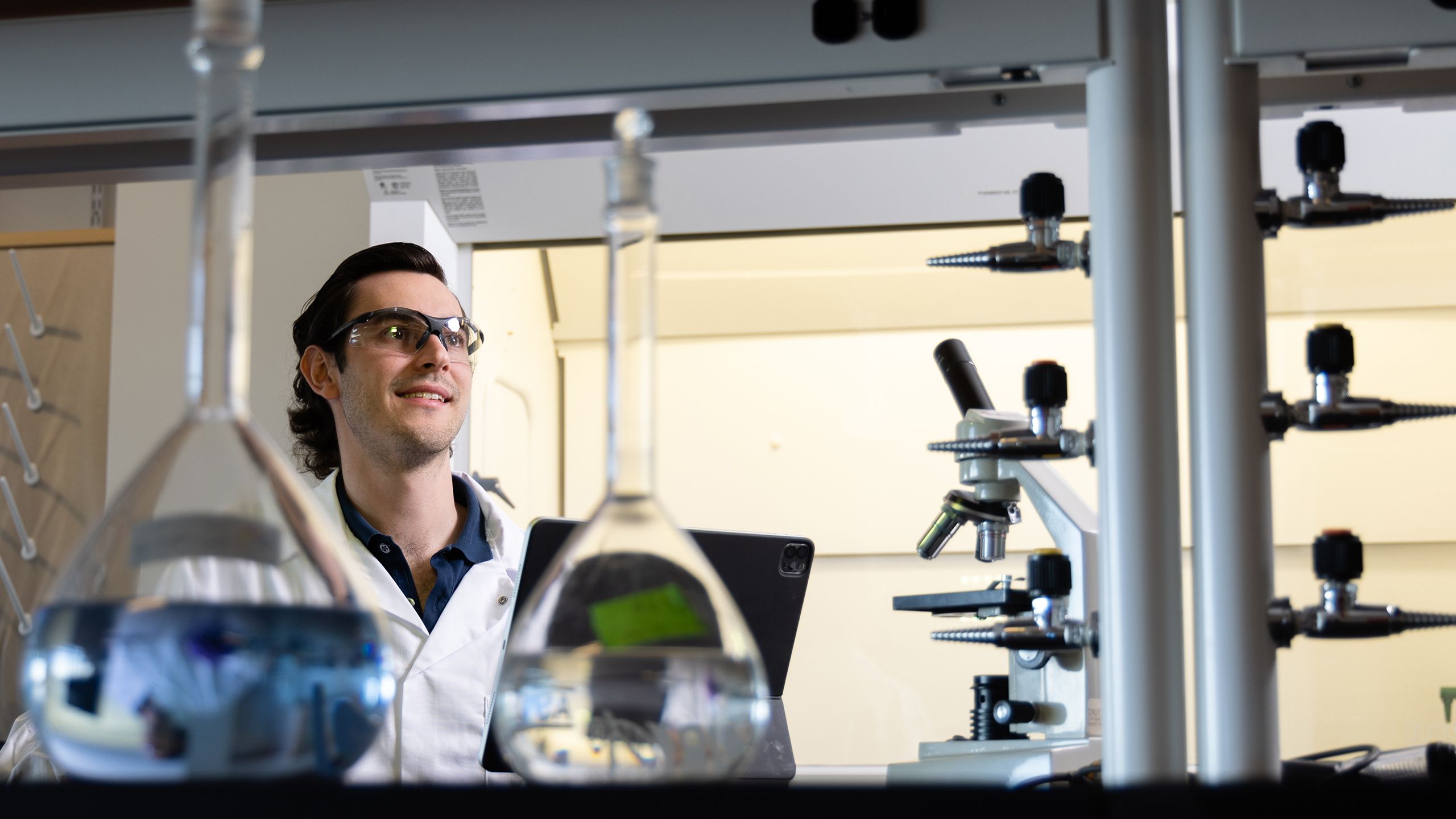 Improving Facilities
To spur academic success, Khator has prioritized building cutting edge-laboratories and state-of-the-art classrooms across campus. A new hotel tower opened this year at the Conrad N. Hilton College of Global Hospitality Leadership, while The Food Hall is currently under construction at the site of the old Student Center Satellite. Earlier this month, construction began on a new 75,000 square foot academic building at the UH at Sugar Land instructional site.
Four new construction projects are currently in the design and programming phase:
The Innovation Hub
Hobby School of Public Affairs building
Medical research building for the Tilman J. Fertitta Family College of Medicine
Memorial Hermann Football Operations Center
Additionally, UH and premier landscape and urban design firm OJB launched a $35 million project to transform several prominent areas of campus in preparation for the centennial celebration in 2027. The centennial project includes a new multi-purpose gathering space – Centennial Plaza – in the historic core of campus, the reimagination of University Drive and the addition of monument gateways at several University entrances.
"These developments collectively signify our unwavering commitment to academic excellence, research innovation and community engagement as we continue our journey towards becoming a top 50 university," she said.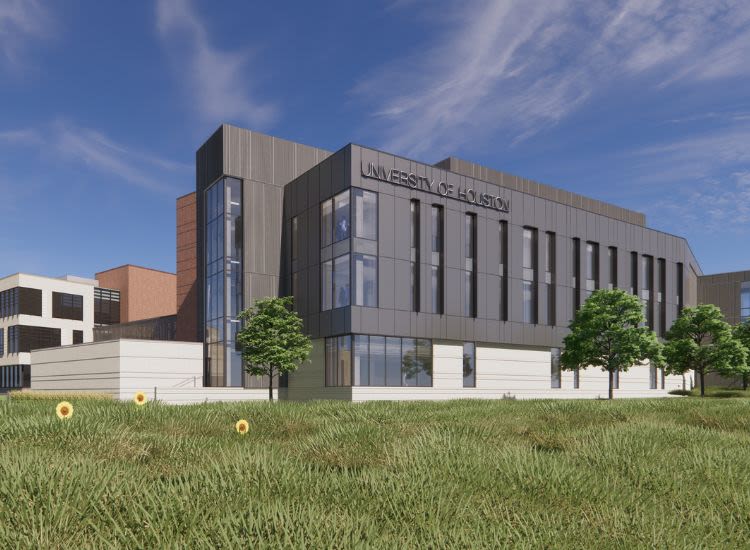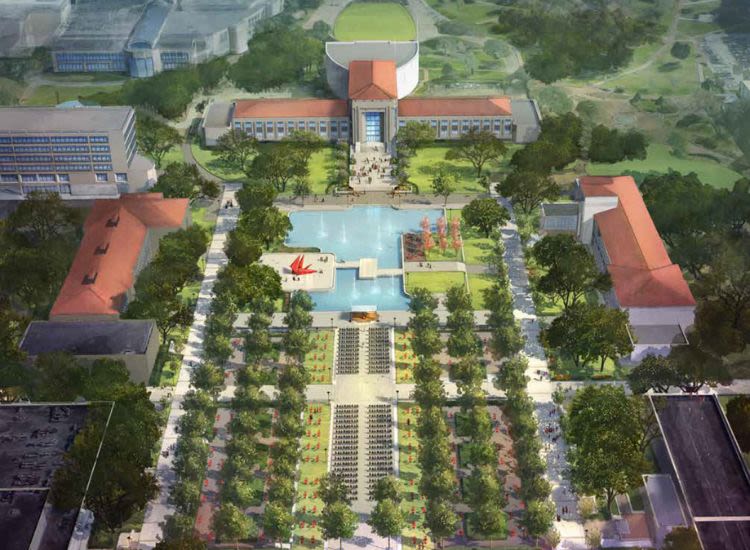 Donors and Alumni
Donors play a crucial role in advancing the University's mission, and this year was highlighted by a $20 million gift from Andy and Barbara Gessner to the College of Nursing. In honor of their generosity, the college has been named the Andy and Barbara Gessner College of Nursing.
The University is currently raising funds totaling $700 million to enhance various initiatives including the Fertitta Family College of Medicine, endowed professorships, athletics and student scholarships.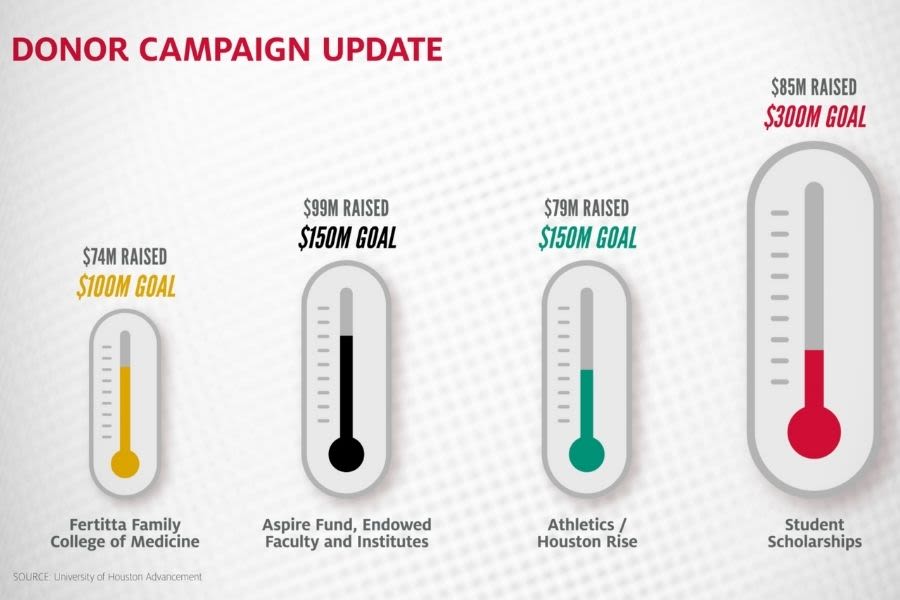 "None of our research or student successes will be possible without the support from our donors and alumni. They are the energy fueling our fast-running engine. Their contributions, both financial and through their time and expertise, continue to transform the lives of countless students and propel our institution forward," said Khator.
Rise of Athletics
The return of UH Athletics to national prominence as a member of the Big 12 Conference also made big news this summer. Taking a moment to reflect on the collective pain of being exiled from the old Southwest Conference so many years ago, Khator celebrated once again being "exactly where we belong" – in a power 5 conference.
"On my first day at UH, people reminded me of the days of Phi Slama Jama, or the day when the Heisman trophy came to the University of Houston … the days when UH played in the big league and beat them all. I could hear the anguish and longing in their voices," she recalled. "So here is to all the fans who saw UH play in the Southwest Conference. We are back on the big stage and in due time, we will rule again!"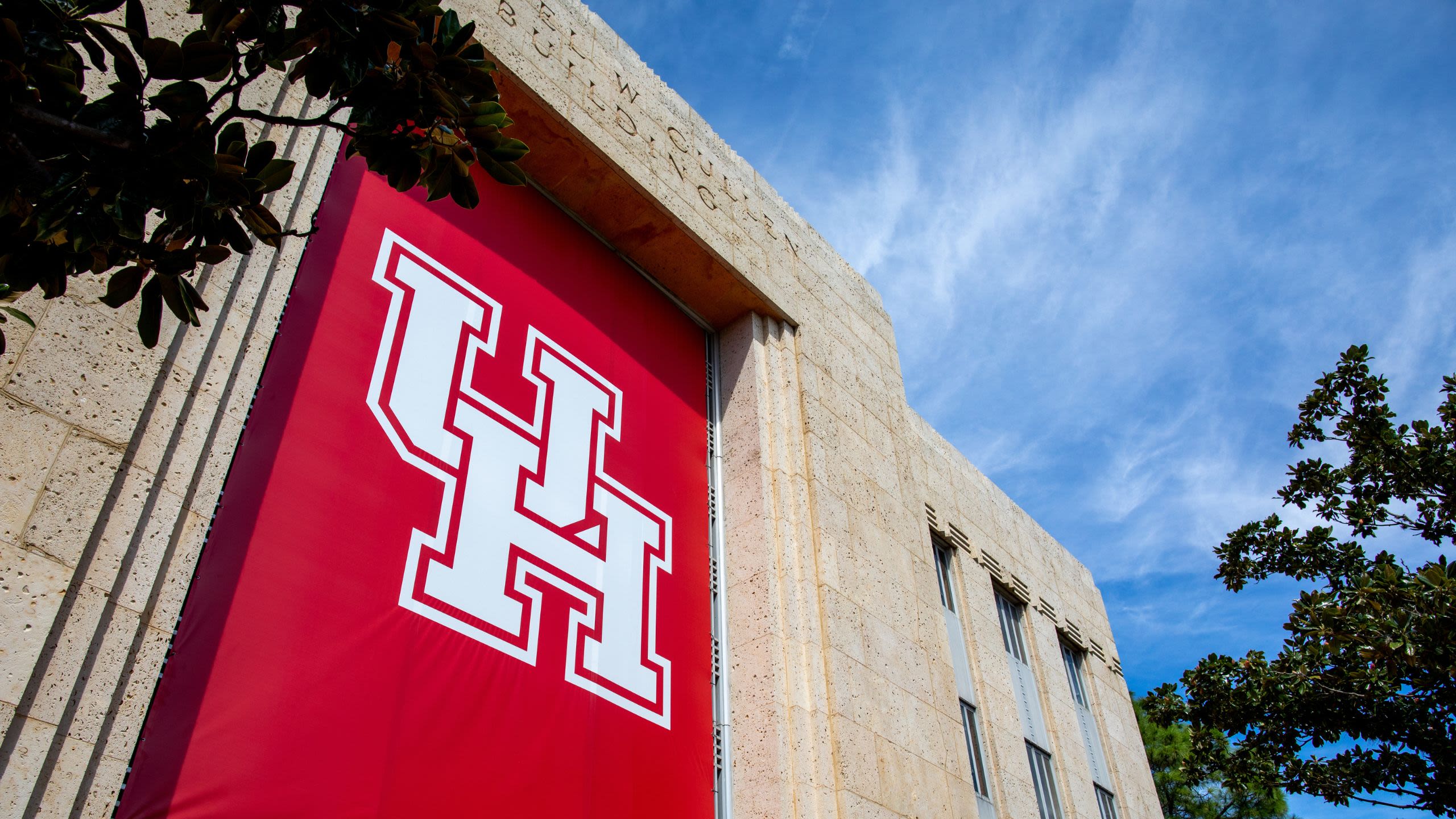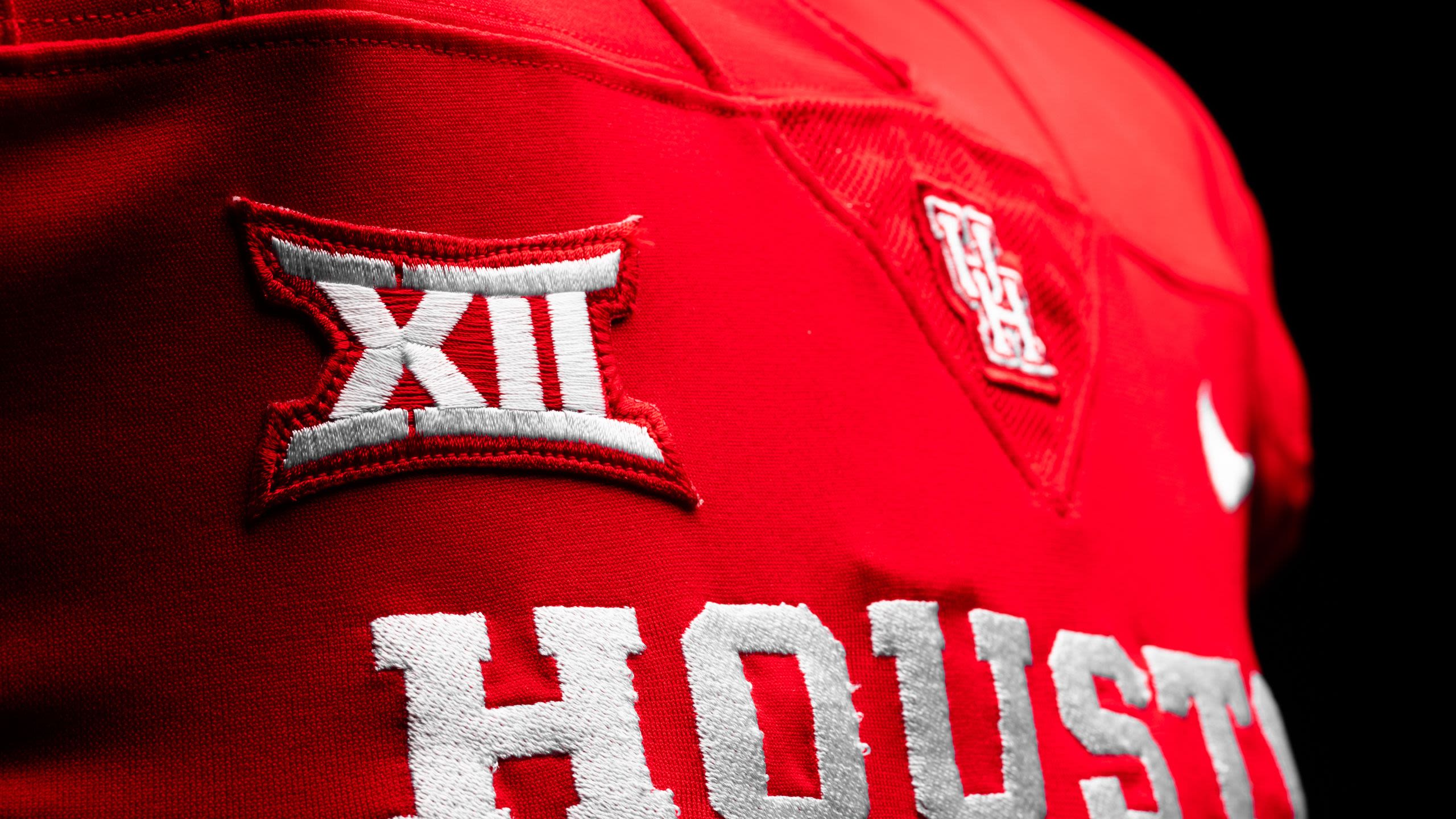 Looking to the Future
In closing, Khator reiterated the game plan to continue the University's advance on the top 50 – increase graduation rates and federal research expenditures, tell the University's story to anyone who will listen, and secure increased funding, both from the state and donors.
"While we can acknowledge our challenges, we cannot allow ourselves to be paralyzed by them. We cannot use them as excuses or roadblocks to slow us down. No matter what hand we are dealt with, we have to play our best game. People do not invest in whining; they invest in winning. We have to show our winning hand. You are our winning hand, our biggest asset," she said of the faculty and staff.
She concluded by quoting legendary UH Football Coach Bill Yeoman. "Whenever he would find me feeling discouraged, he would say to me, 'It's not easy being a Cougar; but it is worth it … today and every day.'"