SCHOLARS WALK
UH Salutes the Achievements of Student Scholars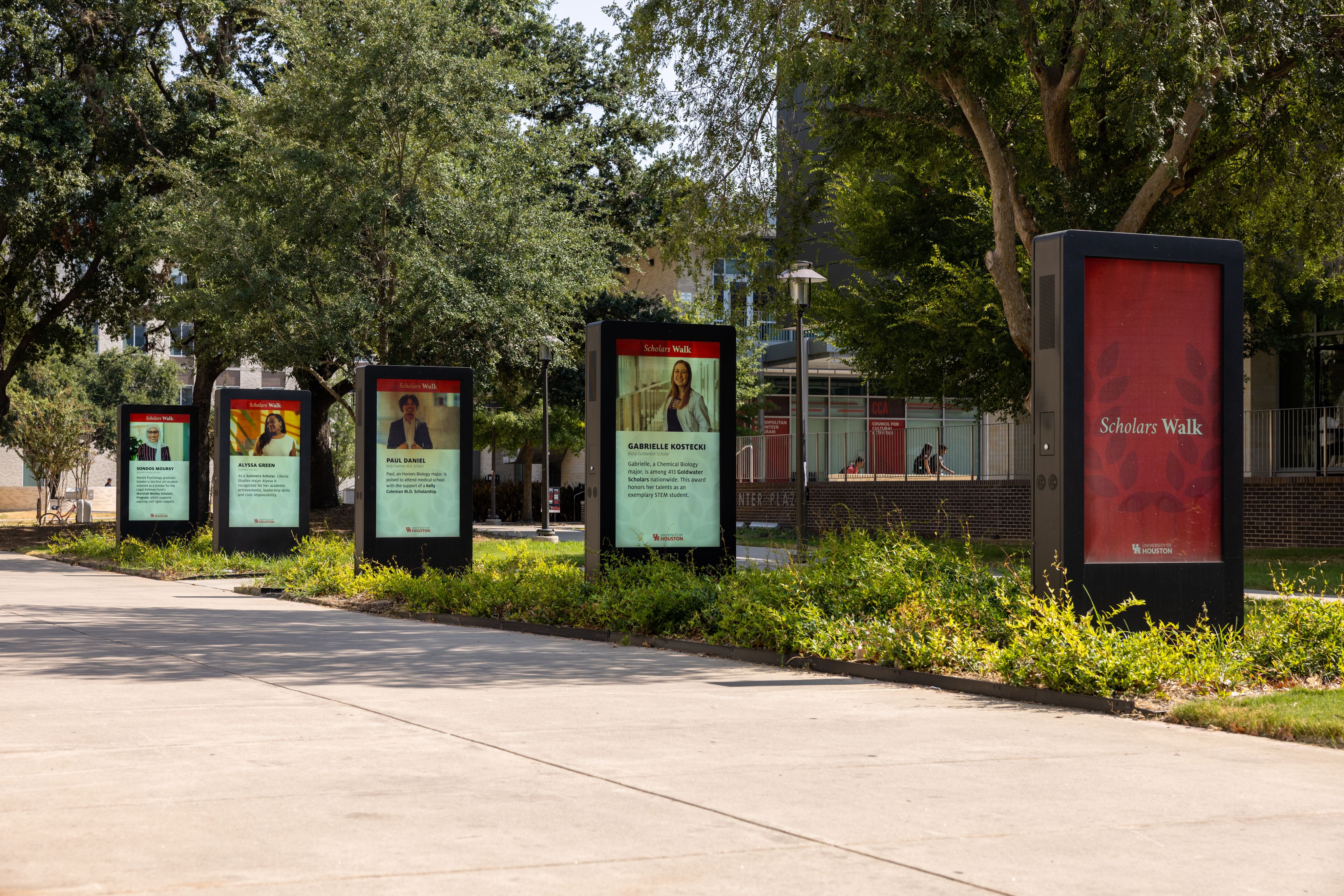 Cougars are being greeted by some new faces as they stroll, skate or ride their electric scooters alongside the University of Houston's Student Center.
Starting this month, the UH Scholars Walk is featuring Cougars who are making a difference in UH's classrooms and within the local community. Presently, 10 award-winning students are being showcased on this digital installation that is dedicated to scholarly achievements and academic excellence.
"Student success is at the very core of our mission, and we are excited to shine a spotlight on a few of the many outstanding undergraduate and graduate scholars who are doing great things at UH," said Diane Z. Chase, senior vice president for academic affairs and provost.
The Scholars Walk was unveiled in late fall 2022 recognizing members of the UH community who are demonstrating innovation as teachers, researchers and scholars. The digital installation, located between Student Center South and M.D. Anderson Library, includes 10 4K vertical double-sided screens with photos and text offering information on each scholar's accomplishments.
For fall 2023, the Scholars Walk is welcoming Coogs back to school with a celebration of student success.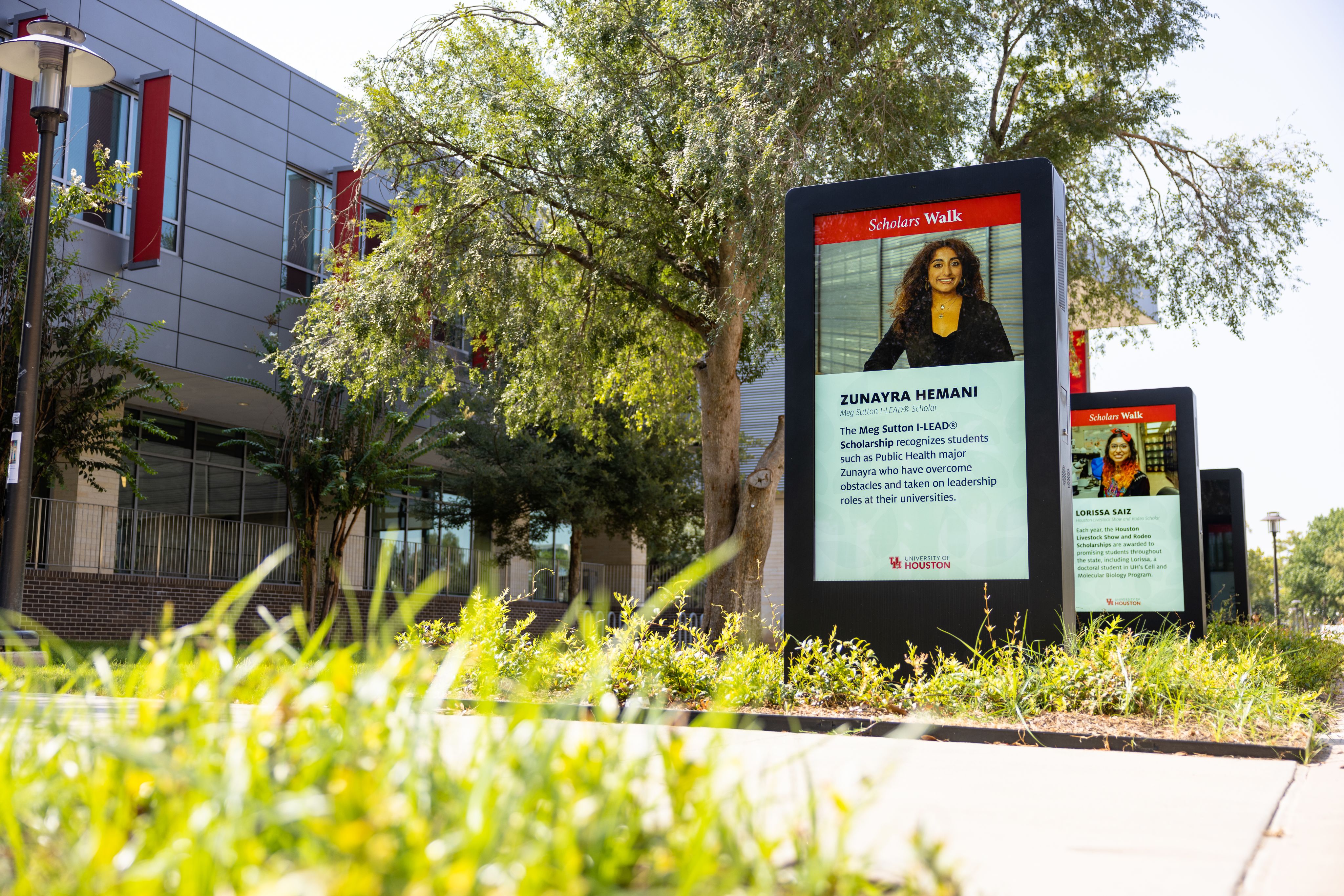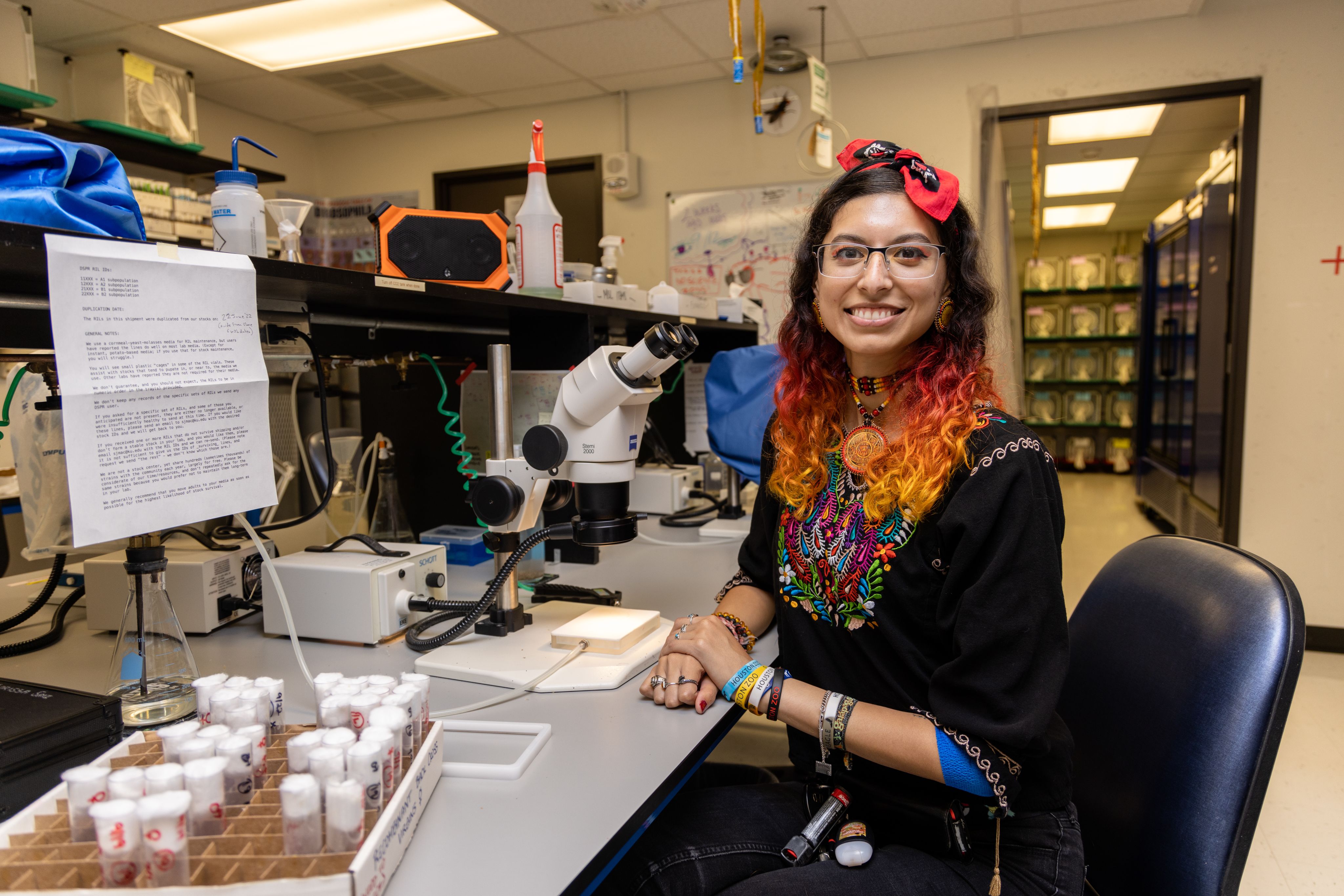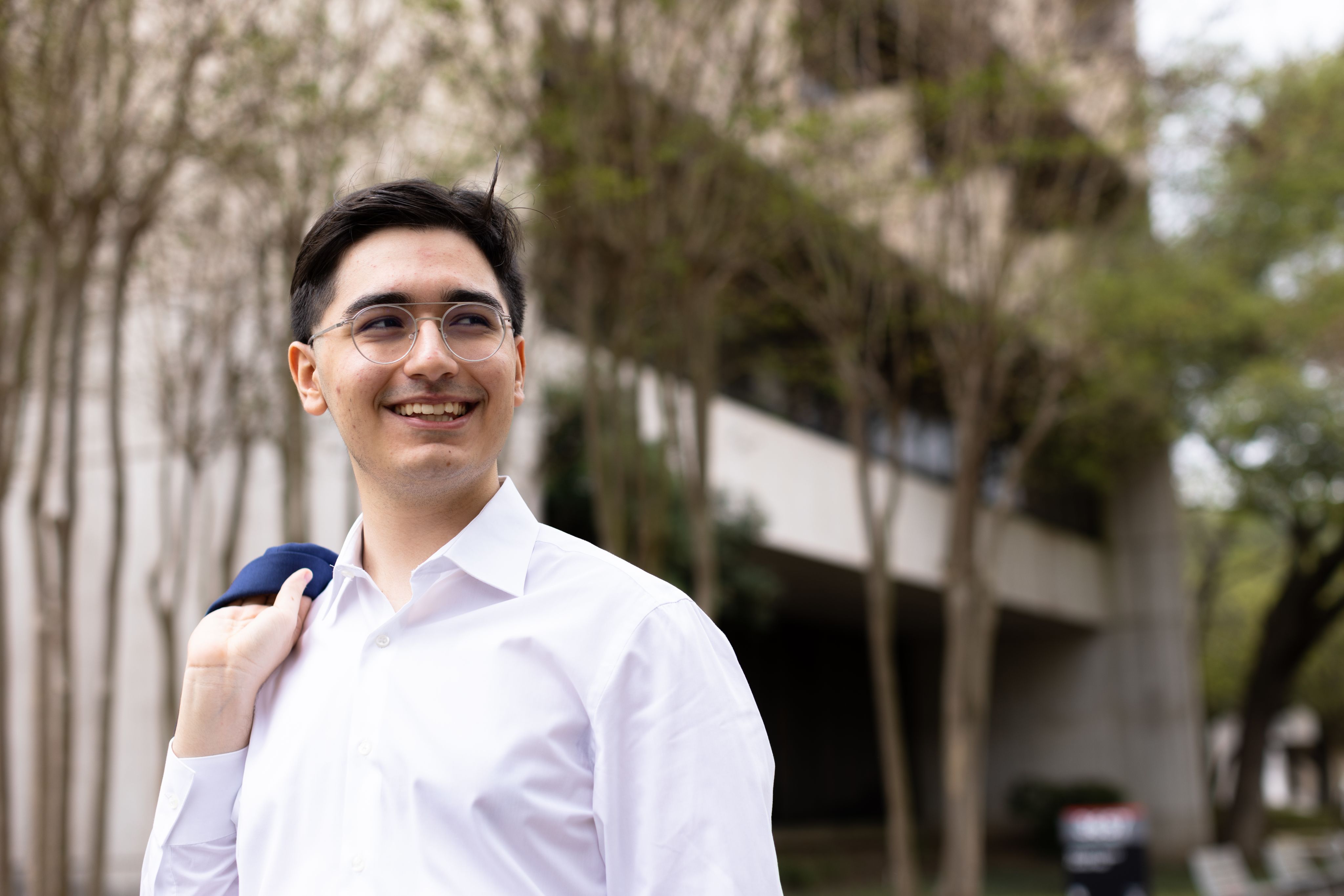 "I believe this is a strong encouragement to all students that they can do great things and be recognized for their work," said Lorissa Saiz, biology Ph.D. candidate, who is among the students featured on the Scholars Walk.
Saiz earned two undergraduate degrees at the University before embarking on her doctoral quest. Now, she is a proud recipient of a Houston Livestock Show and Rodeo scholarship and recently took the trip of a lifetime as part of UH's GalapaGO! program. Saiz is grateful to UH for supporting her academic growth and humbled to be among the first students showcased on the Scholars Walk.
"I've been a UH student for seven years and it feels surreal to be featured in something like this," she said.
Psychology major Mielad Ziaee's accomplishments are also featured on the Scholars Walk. He has earned many honors during his time at UH. Most recently, the psychology major and Honors College student has been awarded an Albert Schweitzer Fellowship and a Centers for Disease Control John R. Lewis Undergraduate Public Health Scholarship.
He said that being selected for the Scholars Walk is indeed empowering and serves as a reminder that with hard work, anything is possible.
"The Scholars Walk is a powerful platform to show students of any academic passion or cultural background that success is attainable," said Ziaee, who also serves as the UH System student regent.
"I am proud of these students. They elevate our institution and serve as an example that hard work, determination and dedication truly make a difference in the lives of our Cougars."
A complete list of students highlighted on the Scholars Walk is as follows:
Briana Azad, Phi Beta Kappa Key into Public Service Scholar
Paul Daniel, Kelly Coleman M.D. Scholar
Alyssa Green, Sumners Scholar
Zunayra Hemani, Meg Sutton I-LEAD® Scholarship
Gabrielle Kostecki, Barry Goldwater Scholar
Sondos Moursy, Marshall-Motley Scholar
Ty Robinson, APA Predoctoral Mental Health and Substance Abuse Services Minority Fellow
Lorissa Saiz, Houston Livestock and Rodeo Scholar
Alyson Vu, Student Fulbright Scholar
Mielad Ziaee, CDC John R. Lewis Undergraduate Public Health Scholar