A NEW CHAPTER FOR THE UH LIBRARY SYSTEM
Cougar Alum Athena Jackson Comes Home as New Library Dean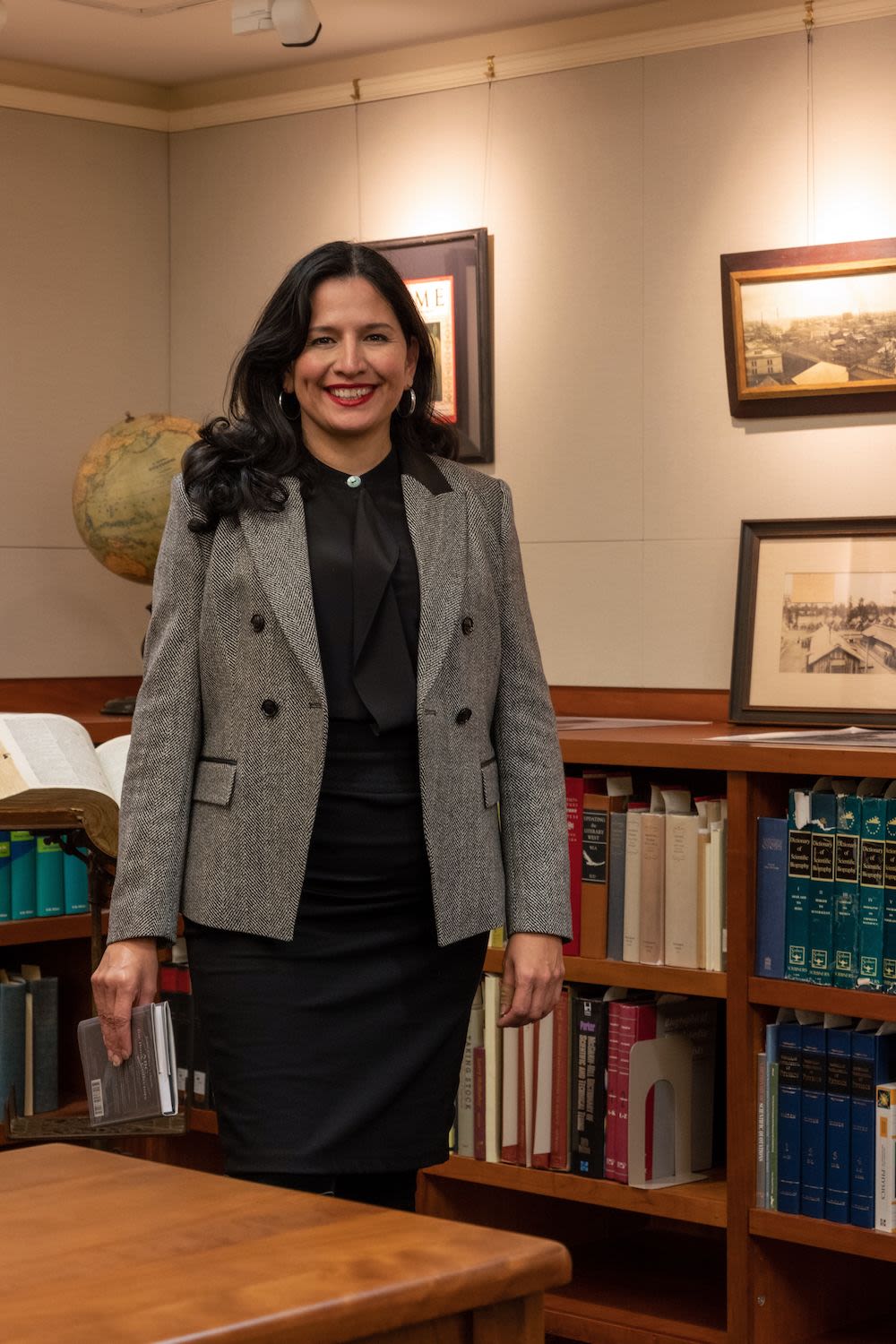 With access to more than3.2 million physical and digital volumes spread across the University of Houston library system, Athena Jackson, the new dean of libraries and Rockwell Chair for the UH Libraries, is keen to tell you her favorite book – it's the one you're looking for now, because that's where new mysteries will unravel. And her favorite library? Similarly, intriguing.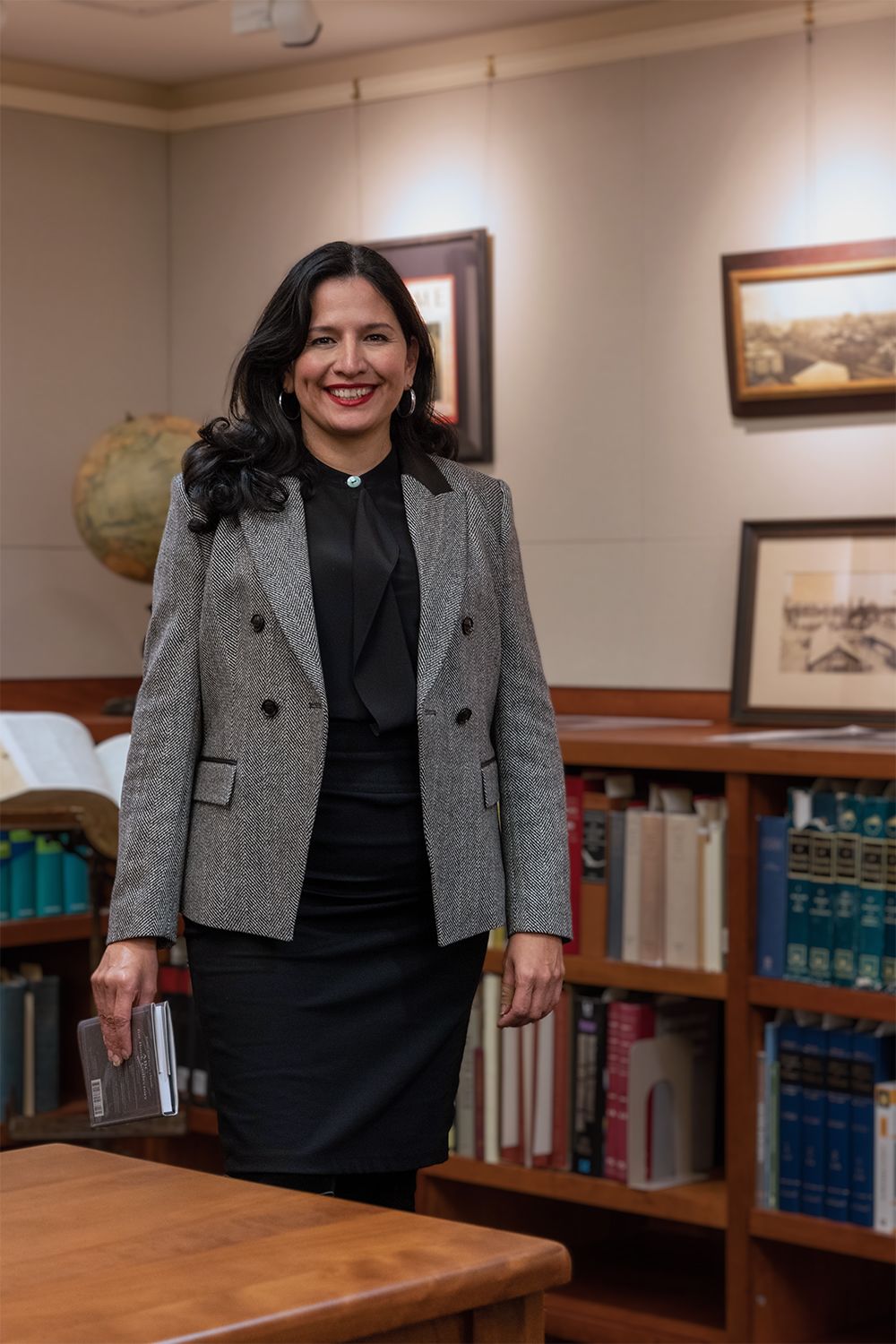 Bibliophilia, Nurtured and Honed
"I've had the great honor to go to so many fantastic, renowned libraries in the world, and it always comes back to my dad's library – what he reads, what has his interest," Jackson said. "He's an autodidact, 100% self- taught, and he taught me how to connect to the written and spoken word and to choose my words carefully."
It is with this reverence for words, books and the magic that can be discovered within the pages, that UH alum Jackson takes her place in the dean's chair. It's a homecoming for her; she was raised in Fort Bend County where her parents still live, and her dad's library is still going strong.
"My parents were very humble in what they could give us, but they always valued an education, so my parents purchased the entire set of the Harvard Classics for their five children," Jackson said. Upon devouring the tomes, Jackson realized these classics didn't represent her – a Mexican American from modest means. Those early memories would inform the direction she wants to take the University libraries.
"I didn't see myself in the canon, and it framed for me an early understanding of what my ethos is now – which is expanding, disrupting and interrogating the canon," said Jackson, which she will do as she pursues a more global body of works to reflect the diversity of the UH student body. As a Hispanic-serving institution, UH boasts one of the most racially diverse student populations in the nation, and Jackson advocates advancing diversity and inclusion as integral to academic excellence.
"Every student should be able to find his or her culture themselves in our collections and understand that authority does not rest in one historical moment or one geographic location. It is diffused across the world, and it is our responsibility as a global university to surface those areas of authority," Jackson said.
Diversity in Her Experience, Too
Jackson's rich body of experience most certainly bolsters her leadership. Recently she served as director of the UCLA Library Special Collections. She's also helmed libraries and collections and served as librarian at the Pennsylvania State University, the University of Michigan, University of Miami and Louisiana State University. At UH, she earned a bachelor's degree in English, and she holds a Master of Science in Library and Information Science from the University of North Texas in Denton.
Now, she'll oversee a library system that has a $7 million endowment and is comprised of the M.D. Anderson Library and three embedded subject libraries on campus, the William R. Jenkins Architecture, Design, & Art Library, the Health Sciences Library and the Music Library.
Most interestingly, University Libraries house works, as Jackson called them, from the typically rare to the remarkably modern – all essential to research and learning. Among the scope the first edition King James Bible and medieval manuscripts, Hip Hop legend DJ Screw's papers and the papers of the founder of the League of United Latin American Citizens (LULAC) Alonso S. Perales – among many other highlights.
"Our library system's scope and breadth already demonstrate how we serve the many areas of interest in a modern academic research library," Jackson explained.
As the dean of libraries, Jackson serves as the chief executive with oversight of all administrative activities, including budget and personnel management. But she thinks those matters will be easy – even before accepting the job, Jackson knew the library was in good shape from their expansive digital collections to expert librarians supporting the entire learning and research life cycle.
"I want to build on the great work they're already doing. One of the reasons I was attracted to this position is the amazing and well-known talent that exists in the University libraries, from the way that
the collections are developed to the way instruction is taking place to the very visible, strong relationship the librarians have as participants and contributors to the faculty," said Jackson. "The fact that we sit within the provost's portfolio, that we have a dean who is a peer with all other academic deans, makes the UH library a cutting-edge academic partner in every way."
Beyond the campus grounds, Jackson will work to maintain and advance the visibility of the library and its importance and value to every community in Houston.
"I shy away from the binary of 'town and gown' because that limits what is possible, so I think about the city as our classroom. I want everyone to walk in curious and leave either sated or more curious," Jackson shared.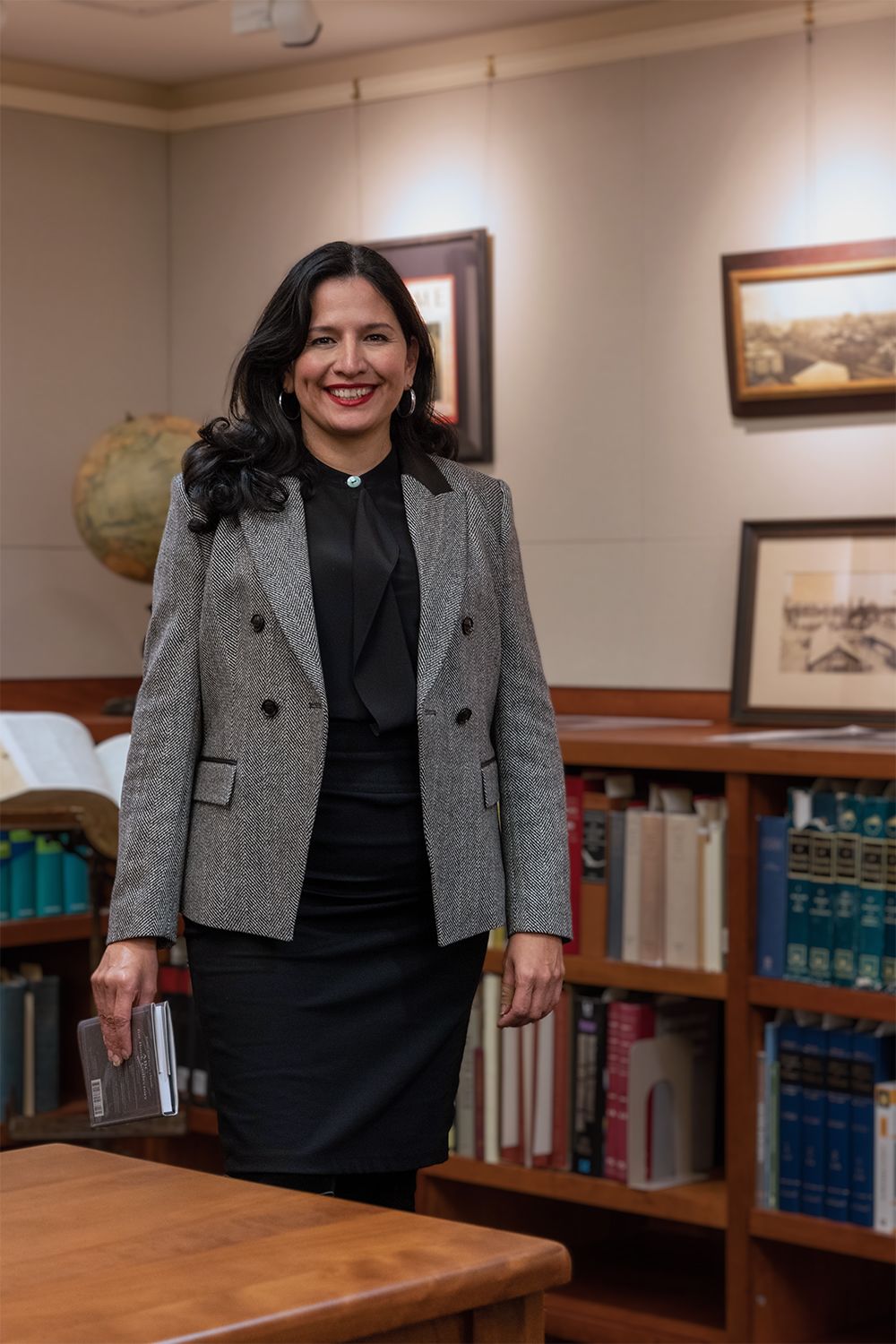 Ex-libris UH Library System
Special Collections has more than 300 unique archival collections, including personal papers, organizational records and University of Houston archives, measuring over 12,000 linear feet in size, containing documents, photographs, audio visual, maps and artifacts.
Among the more than 100,000 rare books are a first edition King James Bible, medieval manuscripts, modern first editions, artists books and zines.
Unique gems found in the special collection include:
The DJ Screw papers and records collection
The arts archives includes papers of noted Houston painter Dorothy Hood and The Art Guys "The Codex of the Statue of Four Lies," which provides insight into their Statue of Four Lies in the Public Art collection on campus
Papers of Mexican American civil rights leader Alonso S. Perales, an important part of the UH partnership with Arte Público Press
Nationally significant collections documenting Houston's 1977 National Women's Conference in the Women's Archive and Research Collection
Energy archives include the papers of Texaco founder Joseph Cullinan and the Shell Deer Park Historical Archives
With major involvement of the local community, UH has one of the best LGBTQ history collections in the country, including the papers of local LGBTQ activist and police reformer Ray Hill
Literary collections include papers of Donald Barthelme and Larry McMurtry