UH Launches Strategic Plan for a Top 50 Public University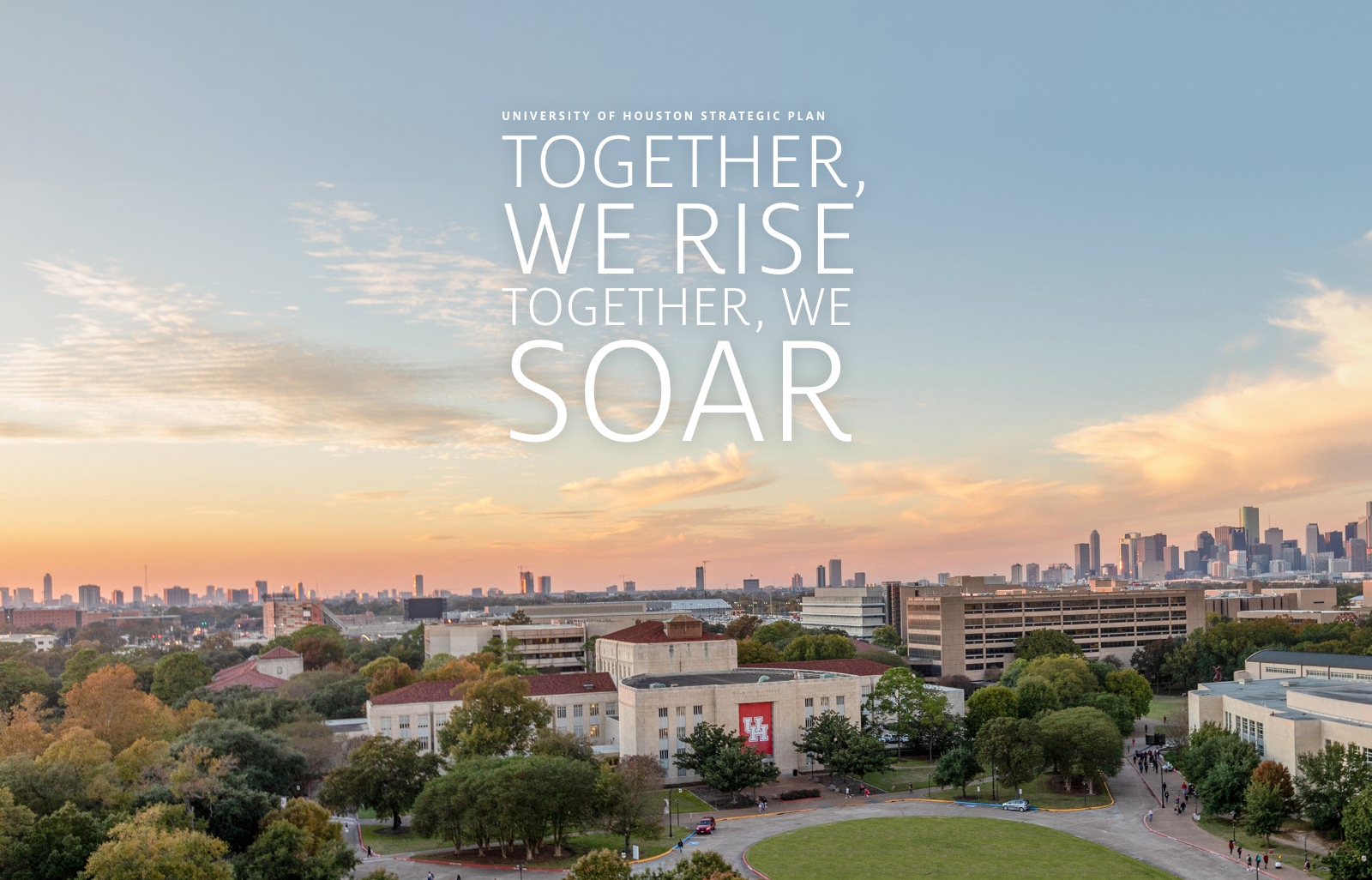 VISION
Building a Top 50
Public University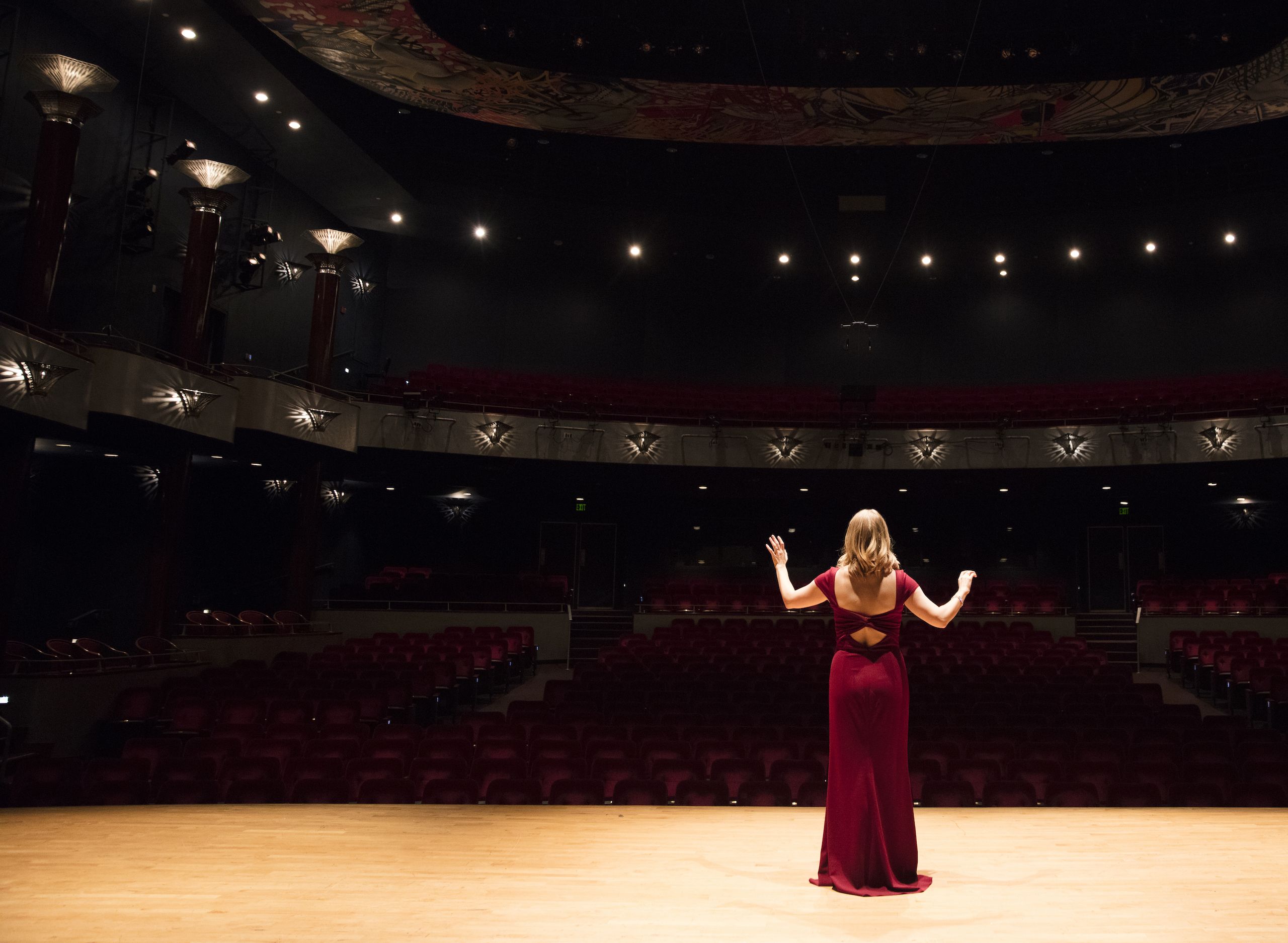 After months of imagining a new vision for the University, in January, the University of Houston launched its strategic plan, "Together, We Rise. Together, We Soar." This 10-year plan is UH's blueprint for reaching greater heights in this new decade.
For more than 12 months, under the initiative originally called "Dare to Dream," UH leadership, faculty and staff completed surveys, analyzed data, held listening sessions and brainstormed ideas to take the University to the next level.
They were asked to dream big. The result? A new vision to become a U.S. News & World Report Top 50 public university. That vision will be realized by enhancing the University's work around five transformative goals: student success, nationally competitive research, social responsibility, nationally relevant athletics and competitive funding.
The U.S. News & World Report best public university ranking is based on graduation rate, affordability, social mobility and student- related institutional investment, among other measures. Improving in these areas will help fulfill the University's overarching mission to transform lives and communities through education, research, service and innovation.
"We can do this," said UH President Renu Khator. "Ten years ago, we were ranked No. 127. Today, we are 87. So, we can pass 75 then go up to 50 – it's just going to be harder work. But that's what a strategic plan is for."
UH held a virtual event to kick-off the strategic plan's implementation at the end of January.
"Today is a day for celebration, because we are launching our next destination," Khator said. "It really is a destination. It provides us direction; it creates momentum, and it calls for action."
Implementation committees, steered by UH leaders with expertise in their assigned goal, will help execute the plan's strategies. This spring semester, each implementation committee will be aided by C.T. Bauer College of Business graduate students who will provide essential research support to help jumpstart plan initiatives. In addition, each University unit is infusing applicable goals into its work plans and alumni, external partners and key stakeholders are invited to support UH in its new vision.
"Everybody, every unit, every individual fits into this," stressed Khator.
"How are we going to be able to accomplish this?" said Tilman Fertitta, UH System Board of Regents chairman and chairman, CEO, and owner of Landry's, Inc. "It really takes all of us ... It's going to take our elected city officials. It's going to take our faculty standing up. It's going to take our Board of Visitors. It's going to take our state leadership getting behind us and giving us the tools we need to say, 'Let's make this one of the top 50 public universities ... and make the whole city of Houston so proud.'"
The full strategic plan can be read at uh.edu/strategic-plan.