Ready, Set... Grow!
And be what you want to be.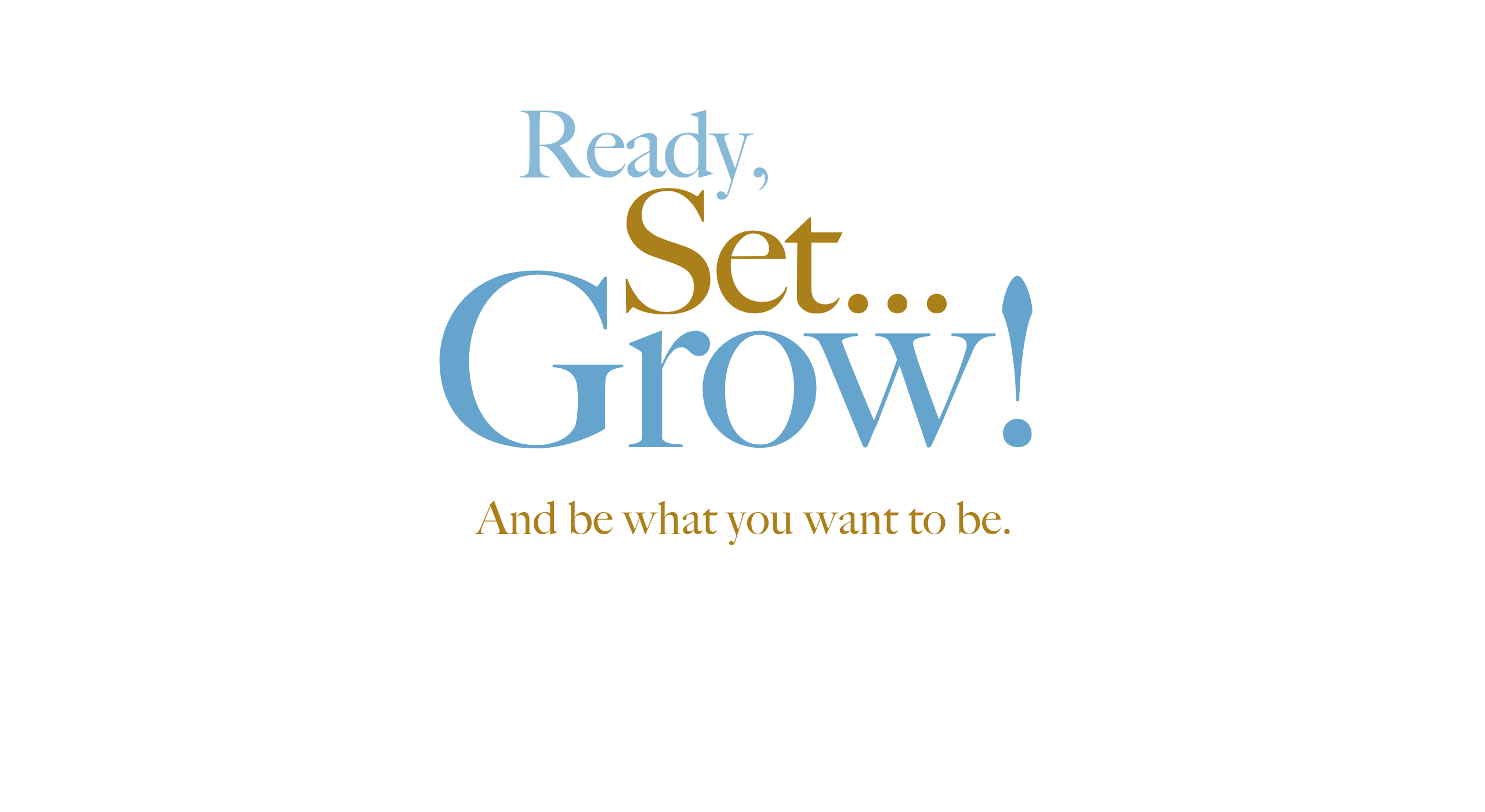 UH study says when it comes to your career choices, you're not stuck with your personality and birth order doesn't mean much. 
Are you a firstborn who was constantly praised for being mature and told you were destined for success due to birth order? Or are you the youngest in the family who often heard you were the most creative and destined for a pursuit oriented to that?
Either way, your parents may have gotten it all wrong.
What's more, is that analysis of a 12-year study examining the importance of personality changes during young adulthood indicates personality growth has real-world career benefits.
So, no matter what your birth order, it might be a good idea to grow up. Choose what's best for you. 
Those are the findings of two separate but equally intriguing research projects conducted by University of Houston scientists delving into the inner workings of career choice. It's a subject that's near and dear to many students – and their parents: How will I make a career for myself and forge a future? 
What the UH researchers found confirms conventional wisdom surrounding career choices and development in one case and raises significant questions in the other. 
In a study that could turn what we know about birth order upside down, Assistant Professor of Psychology and Director of the Personality Development and Success Lab at UH Rodica Damian found that the role of birth order on career types, occupational creativity and status attainment might have been overestimated in previous research. The only finding that replicated previous research was a small effect of birth order on educational attainment, Damian reported in the European Journal of Personality. 
"The little evidence there is for a possible link between birth order, education and status attainment points more to unexplained causal mechanisms rather than traits and abilities attributed – but not necessarily scientifically supported – to specific birth orders," said Damian. 
That suggests some useful parenting advice – stop assuming firstborns are destined for success due to their birth order and presumed associated qualities. Instead, try to avoid the social expectations, peer pressure and even parenting books that may be biasing the future of children based on their birth order as opposed to acknowledging their individual characteristics.
Damian used data from Project TALENT, a longitudinal study conducted on a sample of U.S. high school students in 1960 and then again from the same participants 50 years after the original assessment. She examined the data to test birth order effects on career types (scientific vs. artistic), occupational creativity and status attainment (including educational attainment, job prestige and income).
In the study of birth order, two models dominate. Based on these models, firstborns should be more likely to pursue scientific careers, attain higher levels of education, more prestigious careers and a higher income, whereas later-born individuals should be more likely to pursue artistic and more creative careers. 
"We found that firstborns selected into slightly more creative careers and attained higher job prestige, but these effects disappeared when holding educational attainment constant," Damian said. 
"Thus, in practical terms, there is little-to-no evidence here to suggest that first- vs. later-borns are destined for specific careers, so parents should not be surprised if their firstborn wants to become an artist," she said.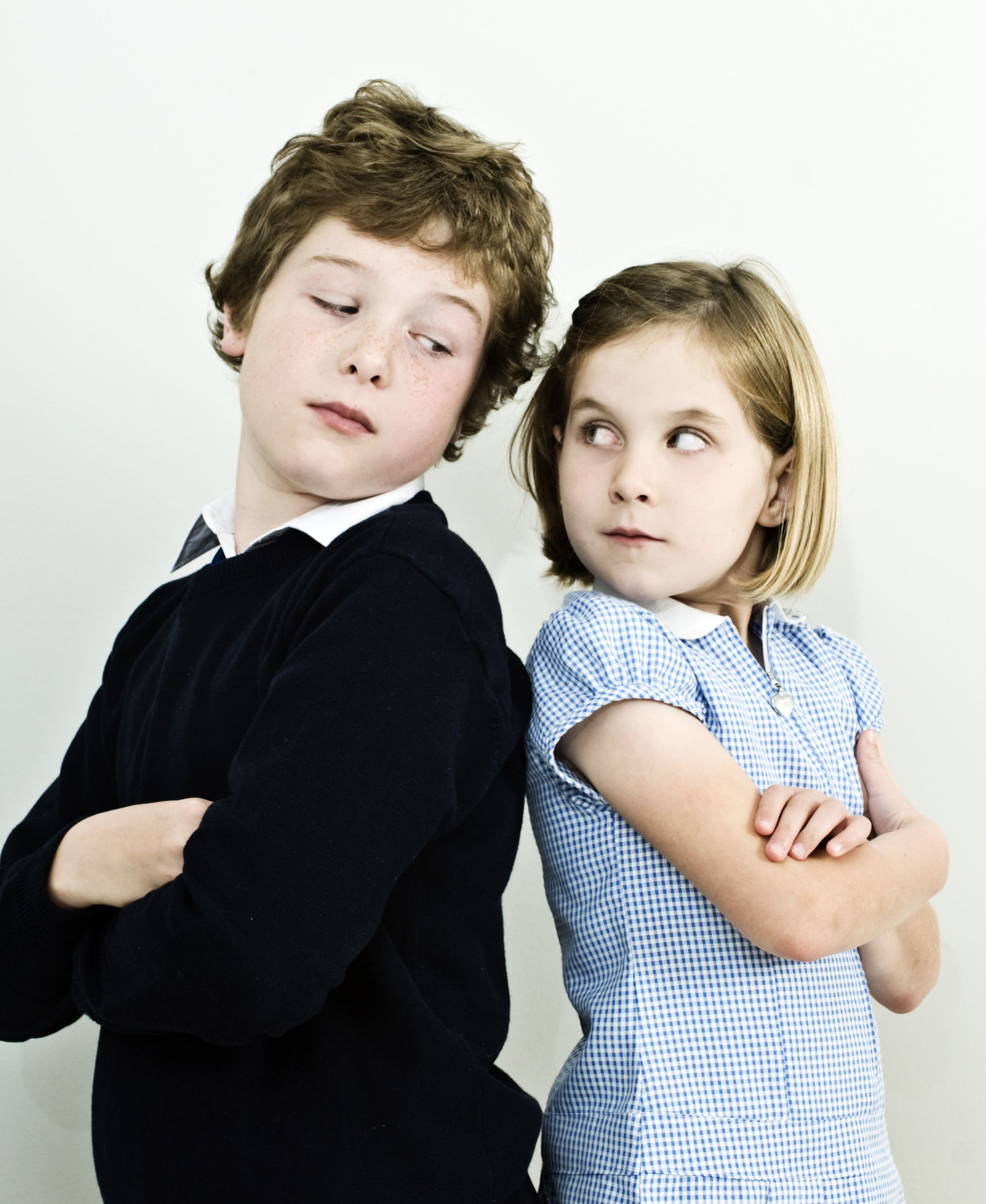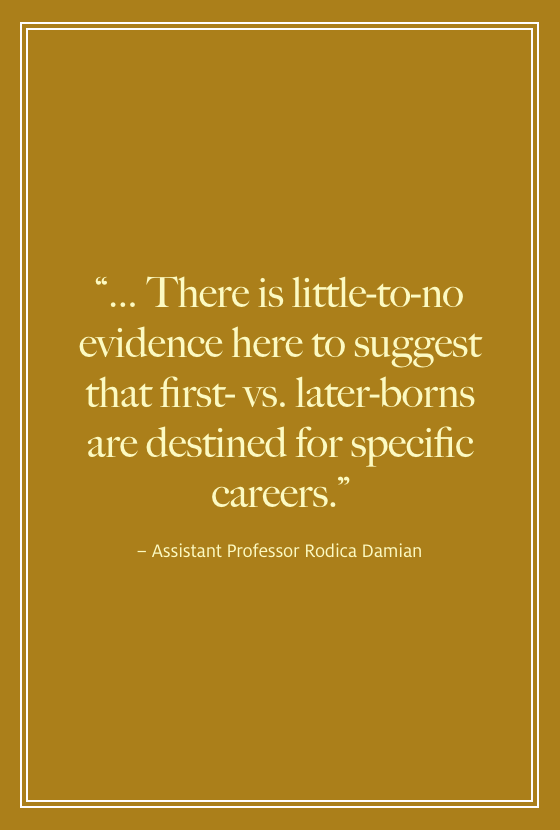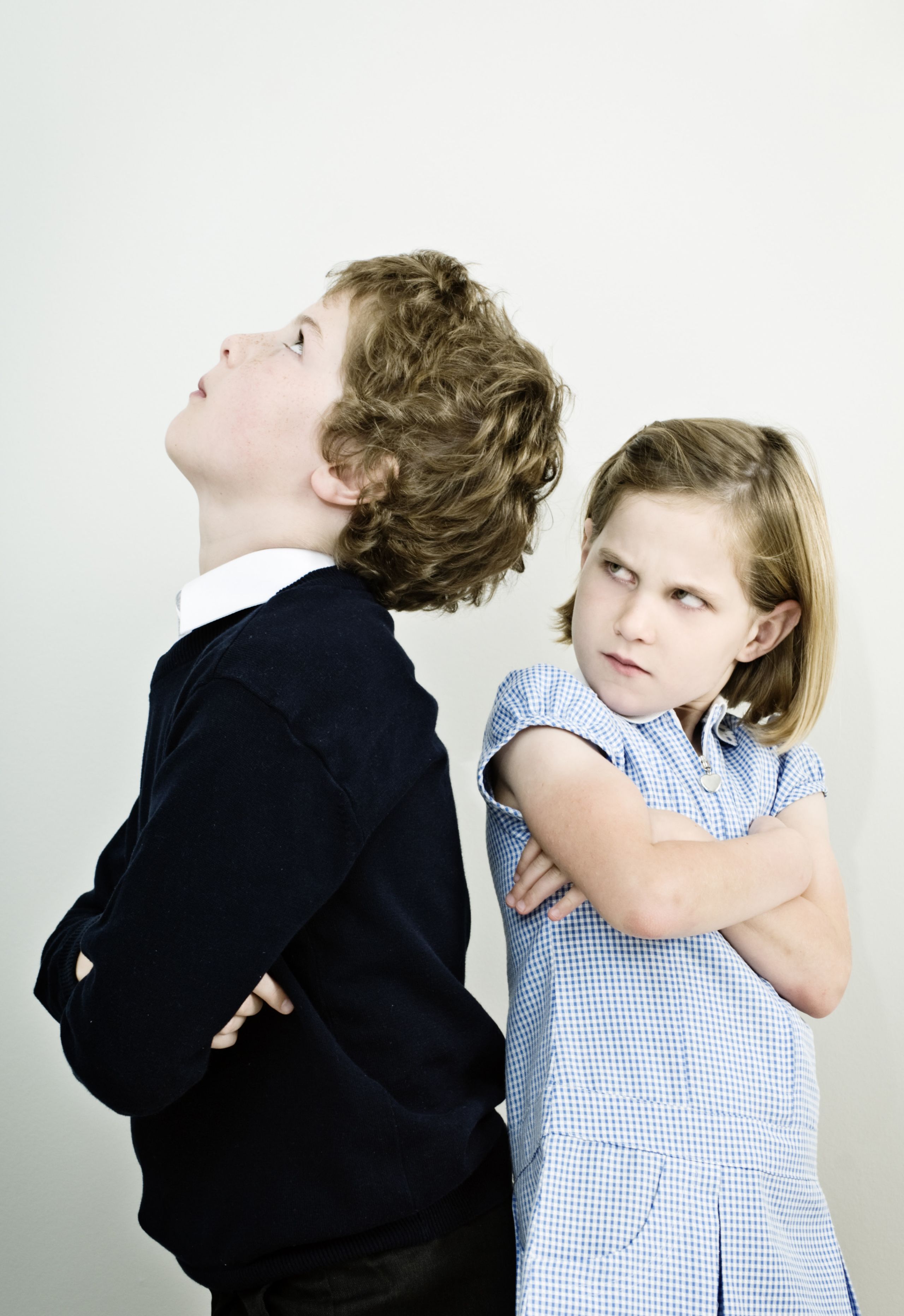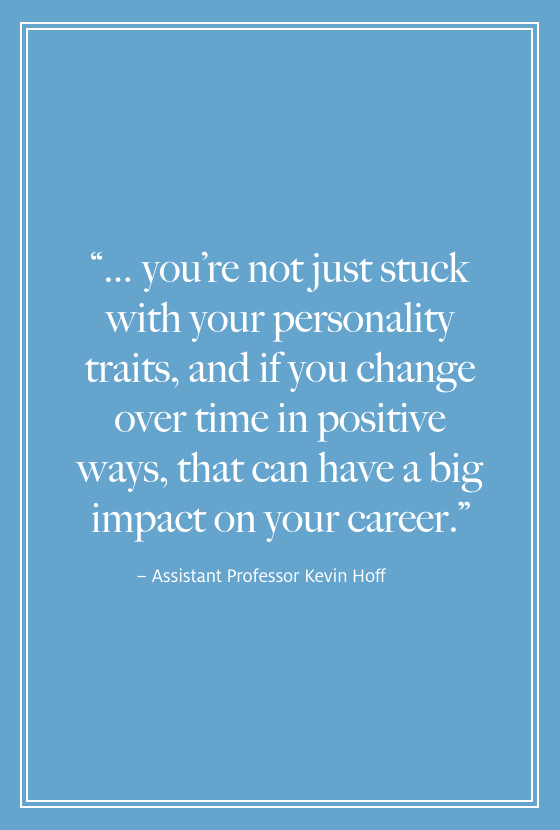 Personality Changes Predict Early Career Outcomes
A few offices down from Damian, in industrial-organizational psychology, Kevin Hoff, assistant professor, has become the first to assess the predictive power of personality changes for a broad range of career outcomes across more than a decade of young adulthood. 
The short story is – growing up may be every bit as important as we've heard. 
Hoff analyzed a 12-year longitudinal study examining the importance of personality changes during young adulthood and found that personality growth has real-world career benefits. 
"Young people who develop higher levels of conscientiousness and emotional stability during the transition to employment tend to be more successful in some aspects of their early careers," said Hoff, whose findings are published in Psychological Science. 
"Results revealed that certain patterns of personality growth predicted career outcomes over and above adolescent personality and ability," reported Hoff, adding that the findings support potential policy actions meant to help young people develop personality-based skills. 
For adolescents who have experienced difficulties or are dissatisfied with aspects of their personality, good news there, too. 
"The study showed you're not just stuck with your personality traits, and if you change over time in positive ways, that can have a big impact on your career," Hoff said. 
Hoff's team tracked two representative samples of Icelandic youth for approximately 12 years, from late adolescence (about 17 years old) to young adulthood (about 29 years old) and found individuals who developed higher trait levels achieved greater success as young adults. Across both samples, he found the strongest effects for growth in conscientiousness, emotional stability and extraversion. 
"Overall, the findings highlight the importance of personality development throughout childhood, adolescence and young adulthood for promoting different aspects of career success," Hoff said.
So, there you have it – research on some of the most significant decisions students will ever make – what to do when you grow up, and why growing up can be the key to success.