MASTERMINDS OF INNOVATION
 Three UH Engineering Professors Named to National Academy of Inventors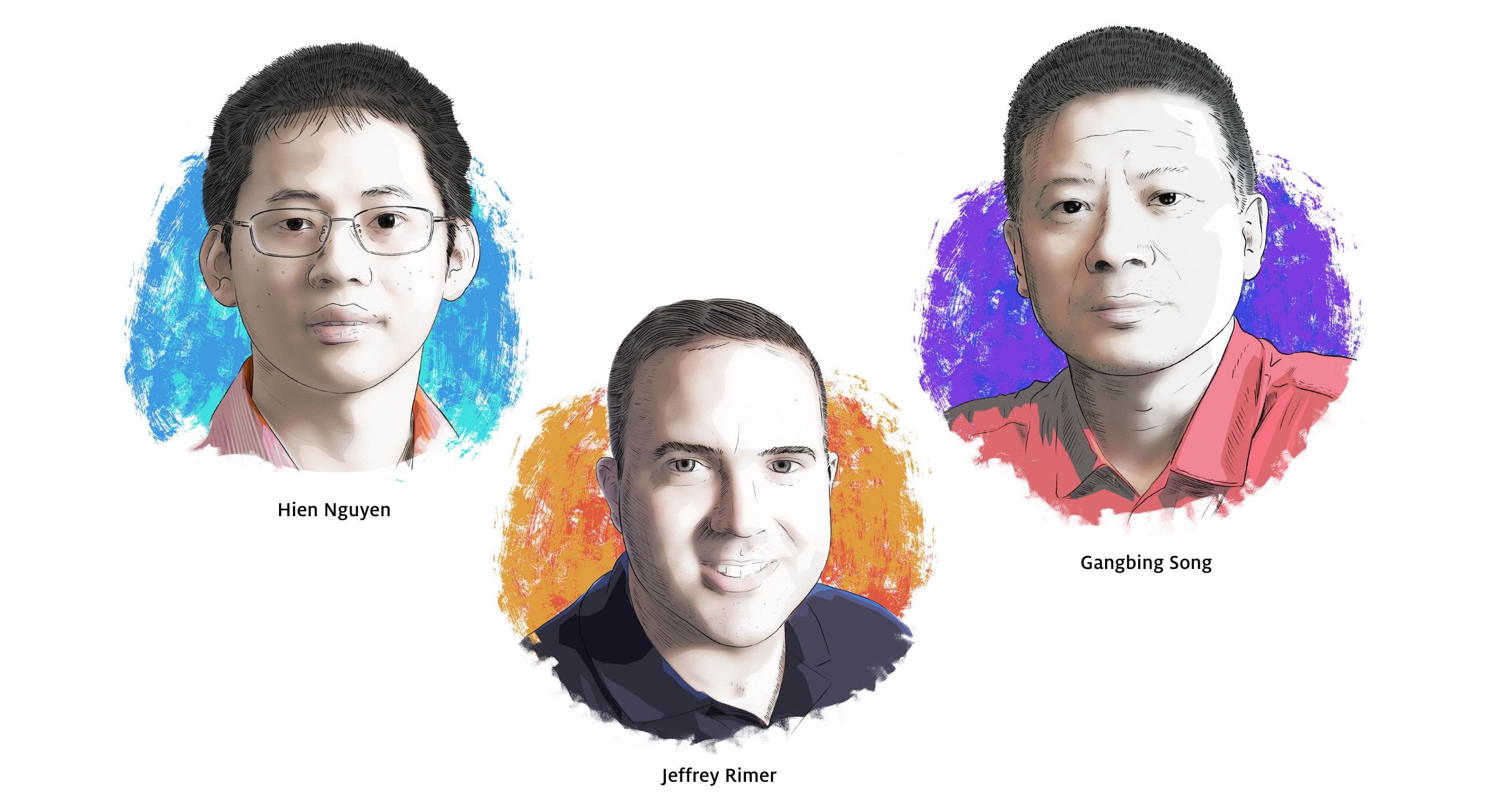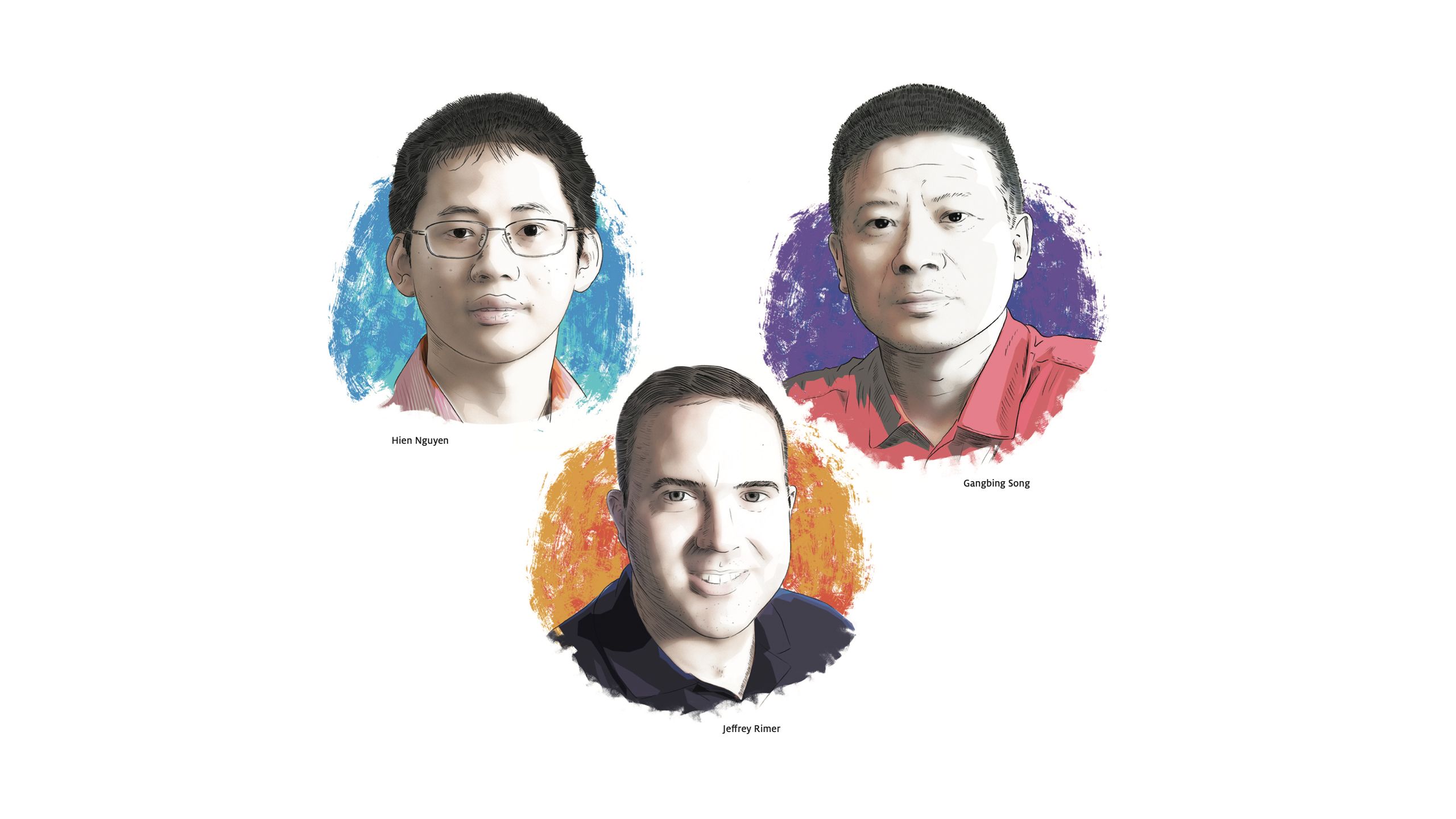 Three University of Houston professors have been named senior members of the National Academy of Inventors for 2021. The designation is for their remarkable innovation-producing technologies and growing success in patents, licensing and commercialization. All three professors are researchers in the UH Cullen College of Engineering. 
Hien Nguyen, assistant professor of electrical and computer engineering, specializes in biomedical data analysis and artificial intelligence, inventing novel algorithms to address the compelling needs of physicians, biologists and patients. 
Jeffrey Rimer, the Abraham E. Dukler Endowed Chair of the William A. Brookshire Department of Chemical and Biomolecular Engineering, focuses on the processes behind crystal growth and formation, which impacts a wide range of areas including drug development and the production of chemicals and fuels and pathological diseases, such as kidney stones and malaria. 
Gangbing Song, the Moores Professor of Mechanical Engineering, researches the development of actuator systems for aerospace, biomedical and oil exploration applications, as well as sensor systems for the biomedical, health care and oil industry.