THIS 'LITTLE FISH' MAKES A SPLASH ON THE BIG SCREEN
UH Creative Writing Alumna's Short Story Made into Film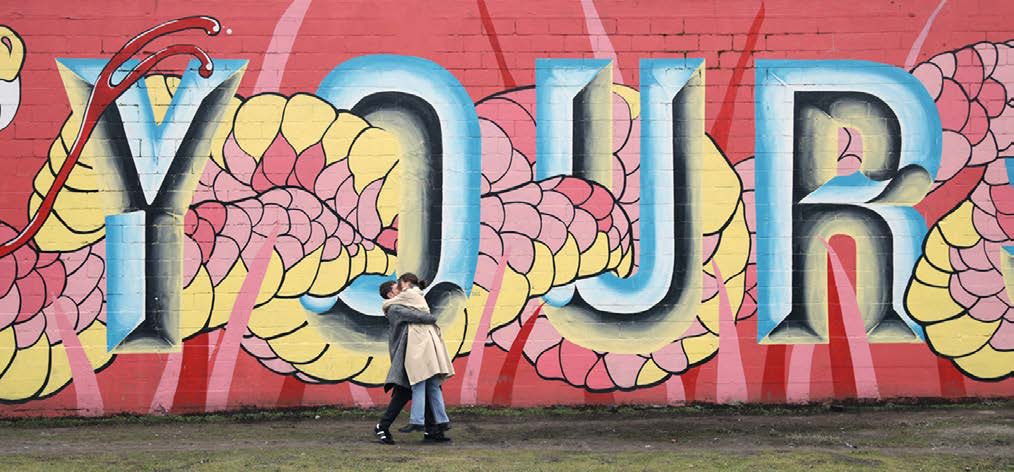 Olivia Cooke as Emma and Jack O'Connell as Jude in Chad Hartigan's film "Little Fish."
Olivia Cooke as Emma and Jack O'Connell as Jude in Chad Hartigan's film "Little Fish."
Aja Gabel sets the scene. It's 2011. She's a Ph.D. student in the University of Houston's renowned Creative Writing program. She's putting the finishing touches on a months-long class assignment – a short story called "Little Fish," the tale of a couple trying to avoid a pandemic that causes memory loss and threatens to erase the history of their love and courtship.
"This is what they should have told us: When you try to form a memory in your brain, it's like holding up two beads to make a necklace, except there's no string to thread them. So you place them in the hollows of your collarbones and you puff your chest out and with a mix of balance and hope, you wait for something magical to marry them together. For a while, it almost sticks. It almost feels like a necklace, an invisible pendant. And then, of course, the beads drop. The thread is the enzyme. The beads are the moments." – From "Little Fish" by Aja Gabel
"I was living in Montrose in my very first apartment in Houston, and I had this giant desk that I bought off Craig's List – one of those mahogany banker desks," she recalled. "I just remember sitting at that desk thinking 'This is scary. I've never written like that before, but I think it's going to be cool.'"
Cut to … present-day. 
"Cool" is an understatement for what has happened to Gabel and "Little Fish" in the years since. That short story, one of the first she wrote at UH, has been adapted into a science fiction romance. It was originally slated for release at the 2020 Tribeca Film Festival until – in an ironic "art imitates life" twist – COVID-19 hit. Almost a year later, and still during a pandemic, IFC Films released the movie in select theaters and on demand.
Gabel's literary star rose in 2018 with the release of her debut novel "Ensemble" about a group of string musicians trying to navigate that cutthroat world and the ties that bind them through the years. Her award-winning shorter prose has also been published in The Cut, Buzzfeed, The Kenyon Review and BOMB Magazine, among others. 
We spoke to her in February just days before "Little Fish" was released. Gabel was also just days away from giving birth to her other baby, a boy named Thomas.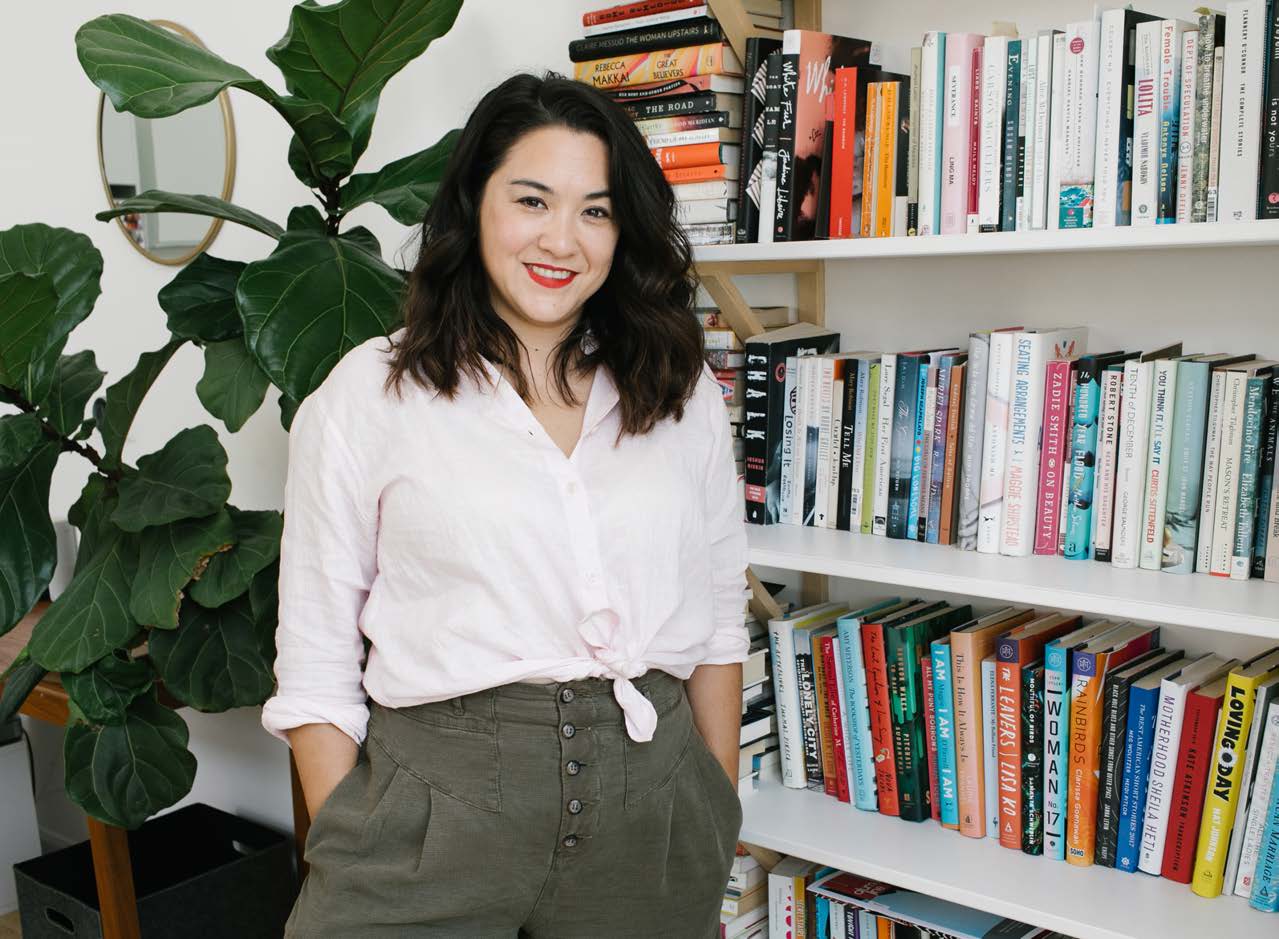 What was the inspiration behind "Little Fish" and how is it unlike anything you've written before?
In Professor Mat Johnson's class at UH, we were reading books about different ways the world could end and trying to figure out how that propels a story and why people are interested in apocalyptic stories. Before that, I always started with characters and thought so small. This was a short story and I had to think big. Before, the story scene would have come from a character's particular situation, a personality or relationship. With "Little Fish" I had to first decide how the world is crumbling then develop the characters. 
"Little Fish" has been mostly described as a pandemic movie. But ultimately, the theme boils down to love.
Yes, there's a pandemic and a movie, but ultimately, it's about the nature of love as the world crumbles and how that affects who you love. If love is based on these shared memories you have, what happens when the shared memories deteriorate? Do you still have love? What is love made out of? Is it made out of something else that draws you together? What would you to do to chase those memories down? That is what the film is about. 
What do you hope audiences get out of the film? 
I hope people are as moved by it as I was when I watched it. It's one of those movies that's deeply emotional. It's not a scary pandemic movie. It's a really emotional movie. I think we are at that moment where we are also feeling the emotional toll this last year, so I hope that people find the same kind of solace that I did when I watched it. 
You are currently writing your second novel. Has this opportunity changed the way you think about your writing?
Yes, for sure. Seeing the reaction to "Little Fish" made me think long and hard about how I want to approach the next thing I write. The novel I am working on right now has similarities with the short story in that it's about a different kind of world. It's making me think about the world around my characters more. 
What do you appreciate the most about having graduated with a doctorate from UH's Creative Writing program?
Well, UH really got me ready for the world of writing. I am grateful for the demands and expectations the program put on me to think and write at a higher level than I would have asked of myself on my own. That produced a lot of really good writing habits in me. For that, I will always be grateful.