PRESERVING U.S. LATINO LITERATURE
Lorena Gauthereau Recognized
by the Mellon Foundation for Work to
Recover, Preserve U.S. Latino Literature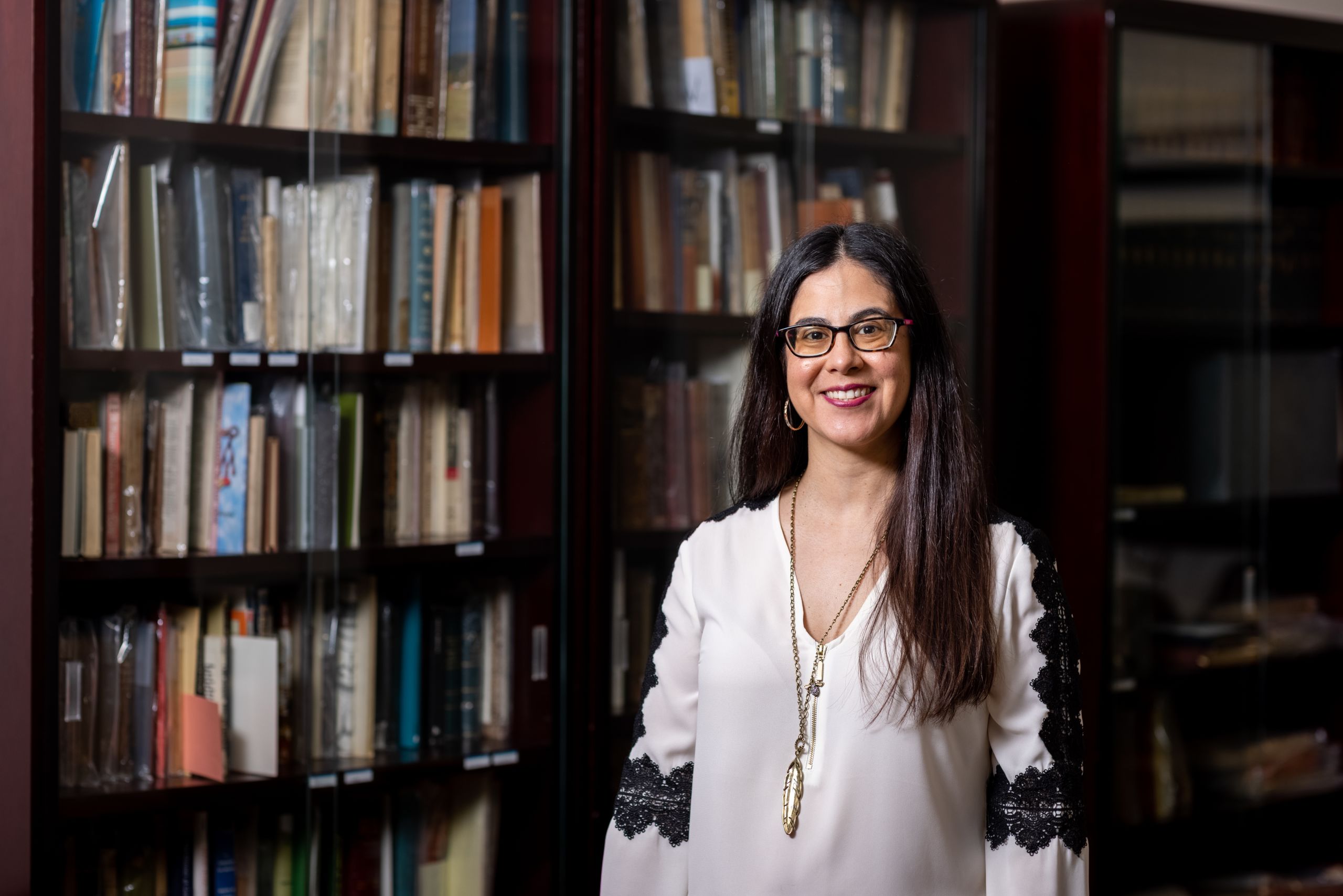 Researching archival materials such as books, newspapers, microfilm and photographs can be a painstaking process.  Lorena Gauthereau spends countless hours making digitized U.S. Latino archival items from colonial times through 1980 more discoverable. Without her intervention, they could be lost forever.  
 As digital program manager for the University of Houston's U.S. Latino Digital Humanities (USLDH) program, and the Recovering the U.S. Hispanic Literary Heritage ("Recovery") project, it's her mission to find and preserve U.S. Latino literature and culture.
As a child growing up in Eagle Pass, a small Texas city on the Mexican border, she never dreamed of having access to such a vast collection of rich Latino history. There wasn't even a bookstore in her hometown until she was a teenager.
"Ninety-nine percent of my classmates were Mexican, and the curriculum didn't reflect that. I never knew people like me even wrote about their life experiences on the border."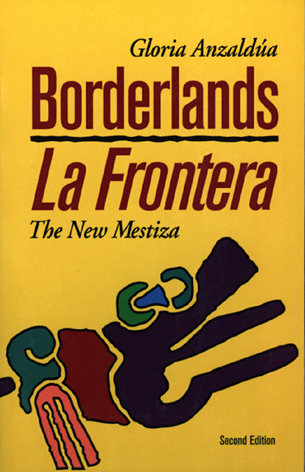 That was until she read "Borderlands/La Frontera: The New Mestiza" by the late scholar Gloria E. Anzaldúa.  The book moved Gauthereau to tears because it exposed her to the world in which she lived, but had no idea existed.
 "It was the book that felt like a turning point in my decision to pursue a graduate degree. I knew I wanted to go back to school and get my Ph.D. in literature, but I didn't know I could do it in Mexican American literature," said Gauthereau, who earned her doctorate from Rice University in 2017.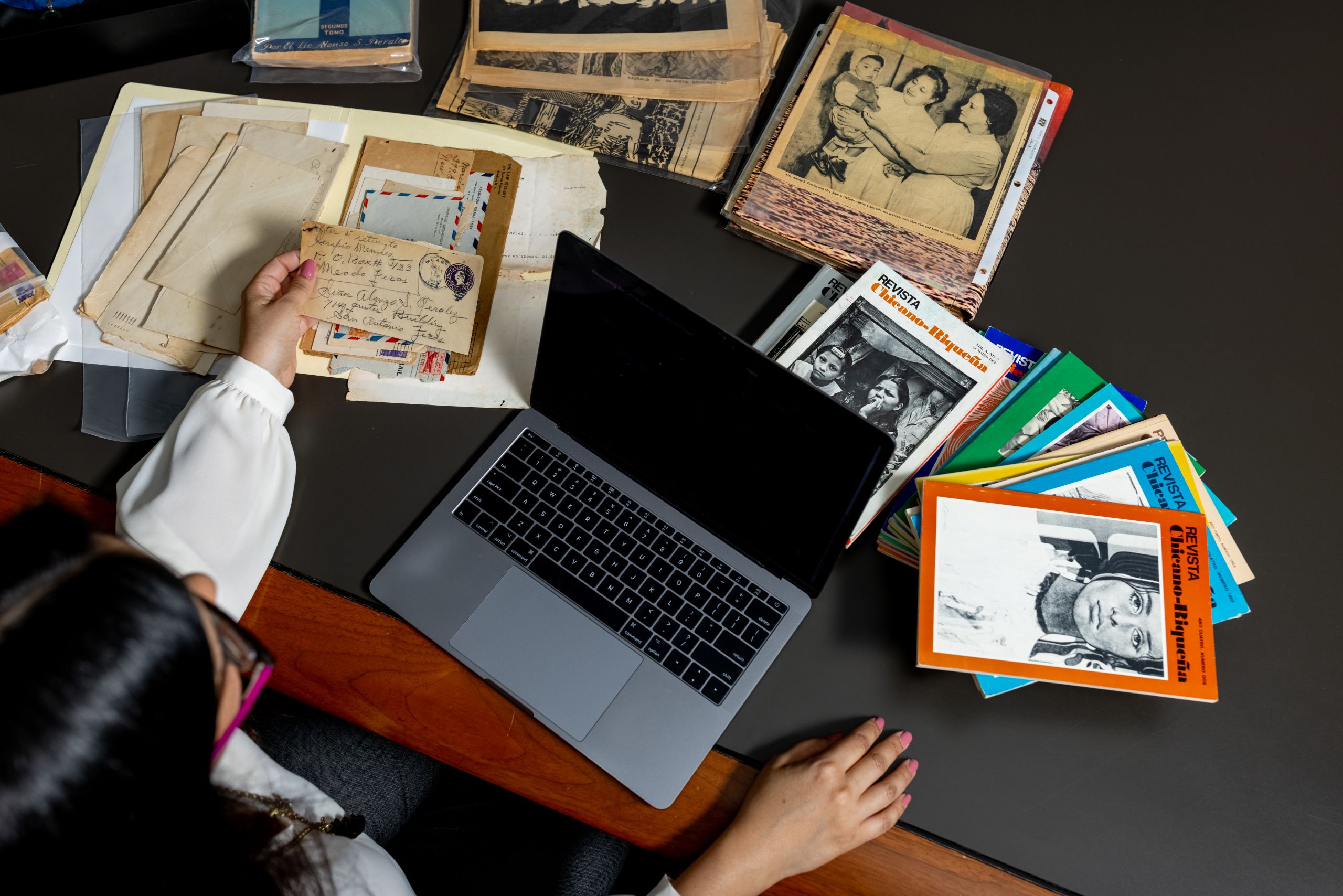 Gauthereau is one of just 15 fellows from around the country awarded a Rare Book School Andrew W. Mellon Fellowship for Diversity, Inclusion & Cultural Heritage.
Gauthereau is one of just 15 fellows from around the country awarded a Rare Book School Andrew W. Mellon Fellowship for Diversity, Inclusion & Cultural Heritage.
"She is truly a 'unicorn', a rare breed."
Now a scholar herself, Gauthereau says she's "living a dream" by working at UH with the Recovery project and is even getting national recognition. Gauthereau is one of just 15 people from around the country awarded a Rare Book School's Andrew W. Mellon Fellowship for Diversity, Inclusion & Cultural Heritage. As a 2021-2023 fellow, Gauthereau will learn additional skills for documenting and interpreting visual and textual materials in special collections and archives; raise awareness within professional communities about the significance of inclusive, multicultural collections, including their promotion, development and stewardship, and build connections with diverse communities through programming, outreach and advocacy. Housed at the University of Virginia, Rare Book School (RBS) is an independent, nonprofit institute supporting the study of the history of books and printing and related subjects.
Gauthereau's colleagues at UH say this fellowship is a perfect fit. "Lorena's participation in USLDH and Recovery has enabled the programs to reach important goals because she embodies knowledge, curiosity, ethics, collegiality and a desire to right the records that have erased the presence of the Latino community. She is truly a 'unicorn', a rare breed," said Gabriela Baeza Ventura, co-founder of the U.S. Latino Digital Humanities program and executive editor of UH-based Arte Público Press, the nation's largest publisher of contemporary and recovered literature by Hispanic authors from the United States.
"The University of Houston established the country's first digital humanities program specializing in U.S. Latina/o studies nearly four years ago, and Lorena Gauthereau was the inaugural postdoctoral fellow. In that time, she has done tremendous work in making sure these important stories of history are always told and never erased," said Paula Myrick Short, UH senior vice president for academic affairs and provost.
Gauthereau and the other 14 individuals were chosen from a highly competitive field of applicants by a selection committee comprised of leading cultural heritage professionals. The awardees include those working with Indigenous communities and collections, HBCU library collections, East Asian and Asian-Pacific American archives, Latinx and Black special collections, as well as community-engaged approaches to LGBTQ+ history and cultural production.
"These fellows bring to RBS a remarkable range of experience and expertise in areas vital to the growth of libraries, archives, and museums," remarked Barbara Heritage, Rare Book School's associate director and curator of collections, who also serves as a co-author of the grant. "In particular, this new cohort has a special interest in the ethical care of communities and collections. We see this as an important opportunity for RBS and other institutions to increase their engagement with multicultural communities in a responsible and ethical fashion, to help ensure that community voices, stories and collections are valued and preserved in keeping with the vision of those various and diverse groups."
For Gauthereau the main appeal of this fellowship is the opportunity she will have to share U.S. Latino history with her peers and the broader community.
"What Recovery at UH has done from the beginning is preserve history and make it more visible for everyone, both within the University and in the community," she added. "It's also about empowering community members to see themselves as an active part of the past and the future."