With Honors
Largest UH Cohort inducted
into PBK Honor Society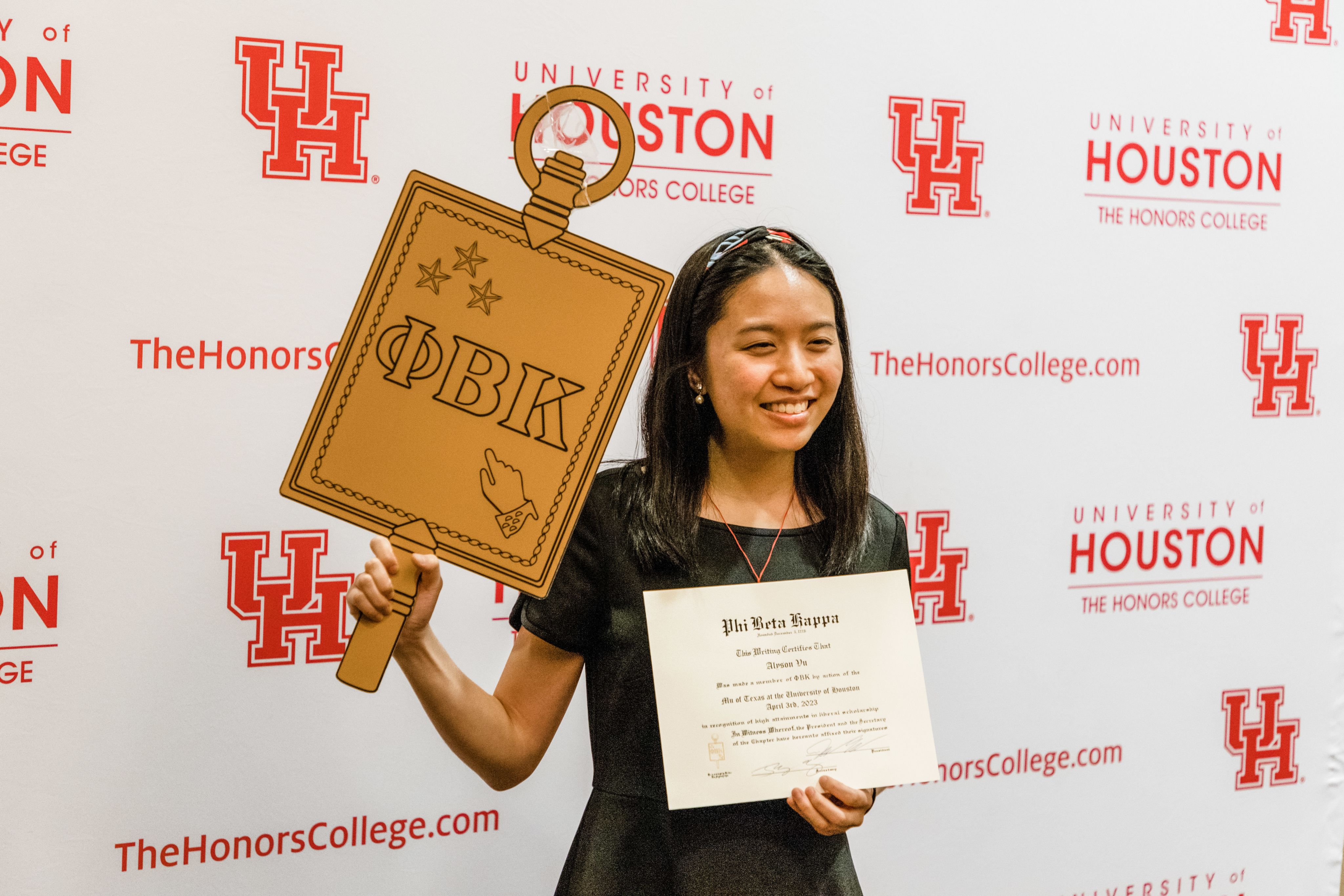 More than 90 University of Houston students now have something in common with Amazon founder Jeff Bezos, two-time Super Bowl champ Peyton Manning and award-winning actor Glenn Close. They share lifetime memberships in the nation's oldest and most prestigious honor society Phi Beta Kappa (PBK).
On April 3, UH formally inducted 94 Cougars into the institution's PBK chapter at the Hilton University of Houston Hotel. This class of honorees is UH's largest PBK cohort and includes students representing the College of Liberal Arts and Social Sciences, College of Natural Sciences and Mathematics, College of Education and the Kathrine G. McGovern College of the Arts.
Selection for PBK is exclusive to the nation's top students in liberal arts and sciences. This year's UH inductees include Fulbright Scholars, Sumners Scholars, Amgen Scholars, Critical Language Scholars, a Goldwater Scholar and a PBK Key into Public Service Scholar. They join 339 previous UH student inductees, as well as faculty and staff PBK members.
Keynote speaker Diane Z. Chase, senior vice president for academic affairs and provost, reflected on her own liberal arts degree when addressing the 2023 PBK inductees.
"I attended a university very much like the University of Houston," she said. "I went to the University of Pennsylvania, where I earned my Bachelor of Arts and Ph.D. in anthropology. That bachelor's degree prepared me well … better than I might have thought … for all the things that followed."
Others delivering remarks included chapter historian Stuart Long, interim dean of the Honors College; chapter contact Ben Rayder, executive director of the Office of Undergraduate Research and Major Awards; and UH PBK President Jeff Church, political science chair and professor.
Senior biology major Peijun Zhao was among this year's student inductees and credits part of her academic success to support received by UH offices such Institute for Global Engagement. Induction into PBK, she said, truly encapsulates everything she's accomplished on campus.
"This experience further highlights everything I've been able to accomplish at UH," she said. "I've received the Critical Language Scholarship and the Gilman Scholarship, which both offered learning abroad opportunities. Earning membership into PBK made me really happy and helped me realize that everything I've done in my life … and at UH … truly reflect who I am as a person."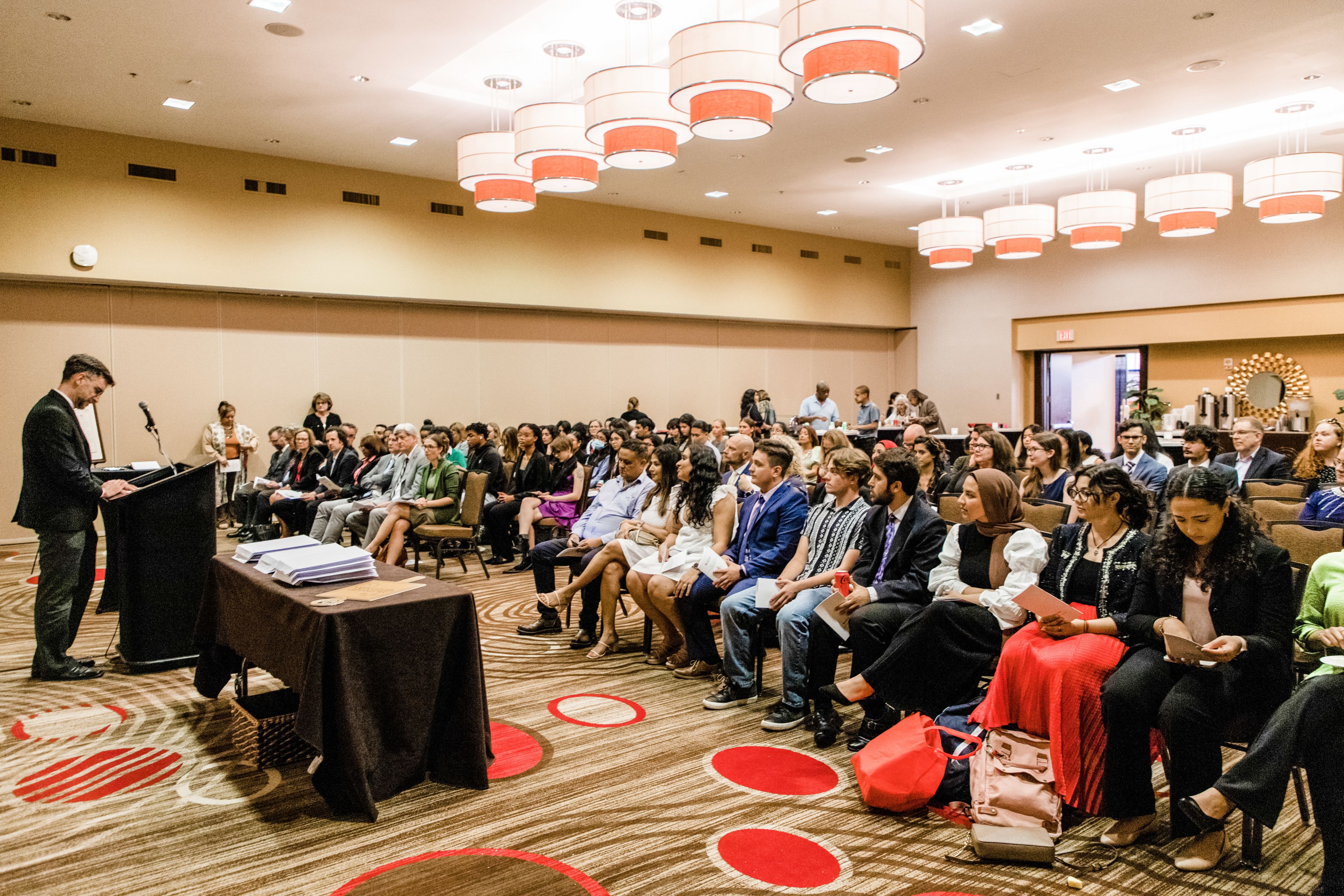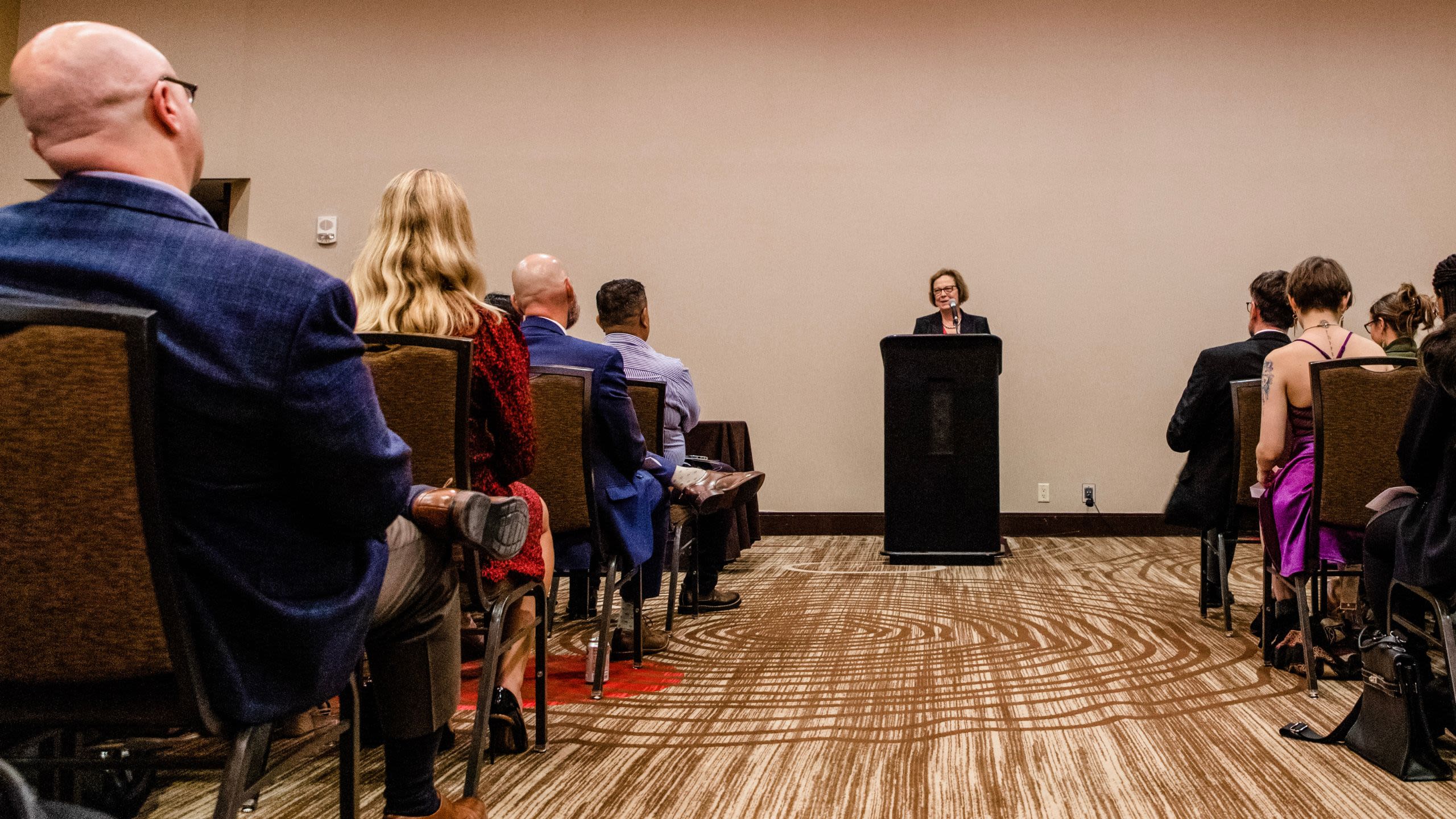 Fellow inductee Celeste Tunstall, a junior psychology major, appreciates being in the company of determined scholars like Zhao. She added that she's proud to be a member of an organization with so many likeminded students and professionals.
"It's great to be part of a group of people who share my same love of learning … having a wonder for the world around us … and wanting to know more and more," she said.
PBK was founded in 1776 and remains the nation's preeminent scholar society. UH's PBK chapter was formally installed in 2016 and is one of 293 chapters in the U.S. Chapters advocate for the advancement of liberal arts and sciences in higher education while celebrating the academic achievements of its members. Additionally, PBK chapters serve as an avenue for professional networking among members, which include a who's who of noted professionals and scholars. Members include 17 U.S. presidents, 42 Supreme Court justices, and more than 150 Nobel laureates. In addition to Long, Rayder and Church, chapter officers are as follows: Honors College professor Laura Bland (vice president); chemistry professor Jeremy May (secretary); and chemistry professor Thomas Teets (treasurer).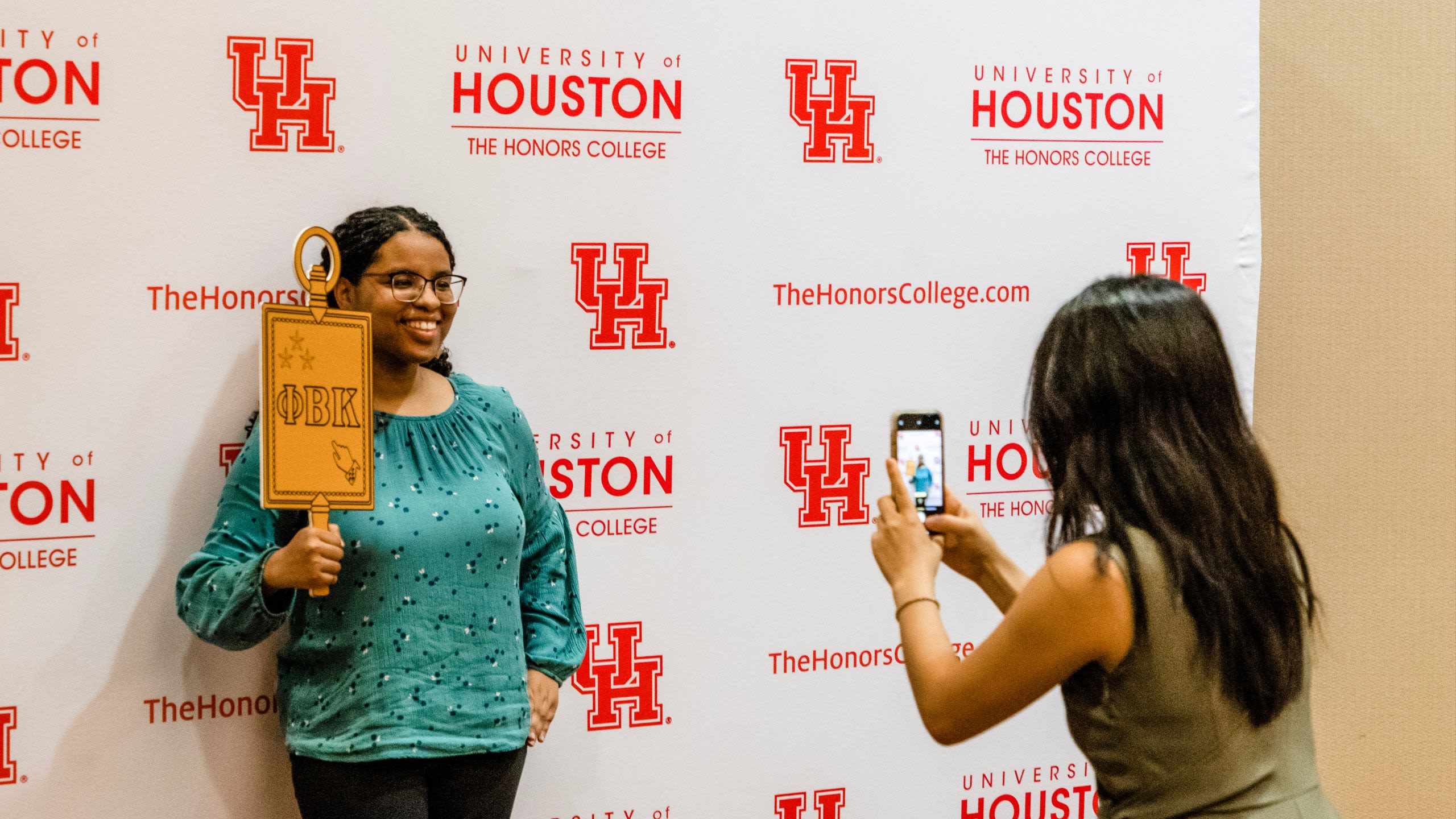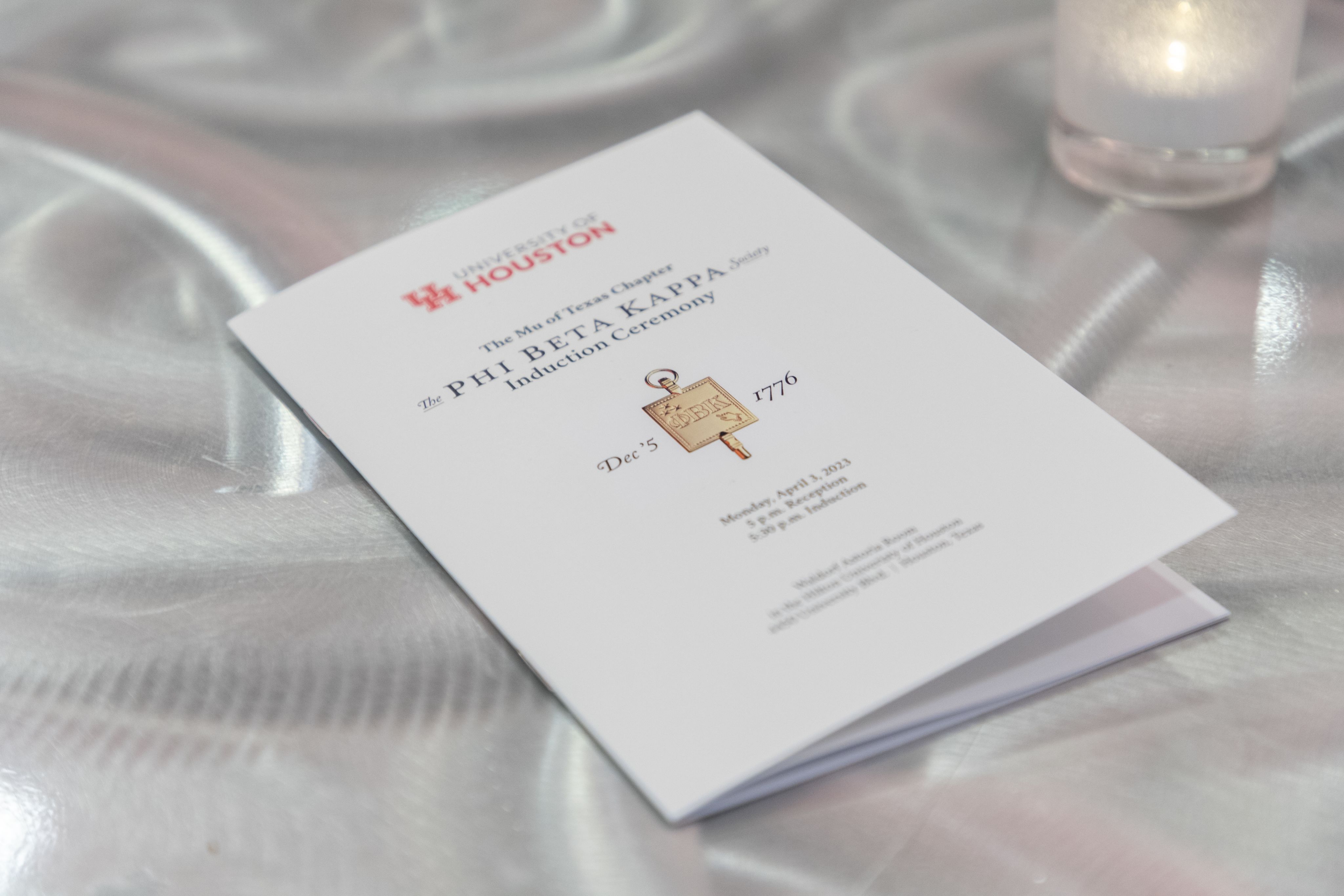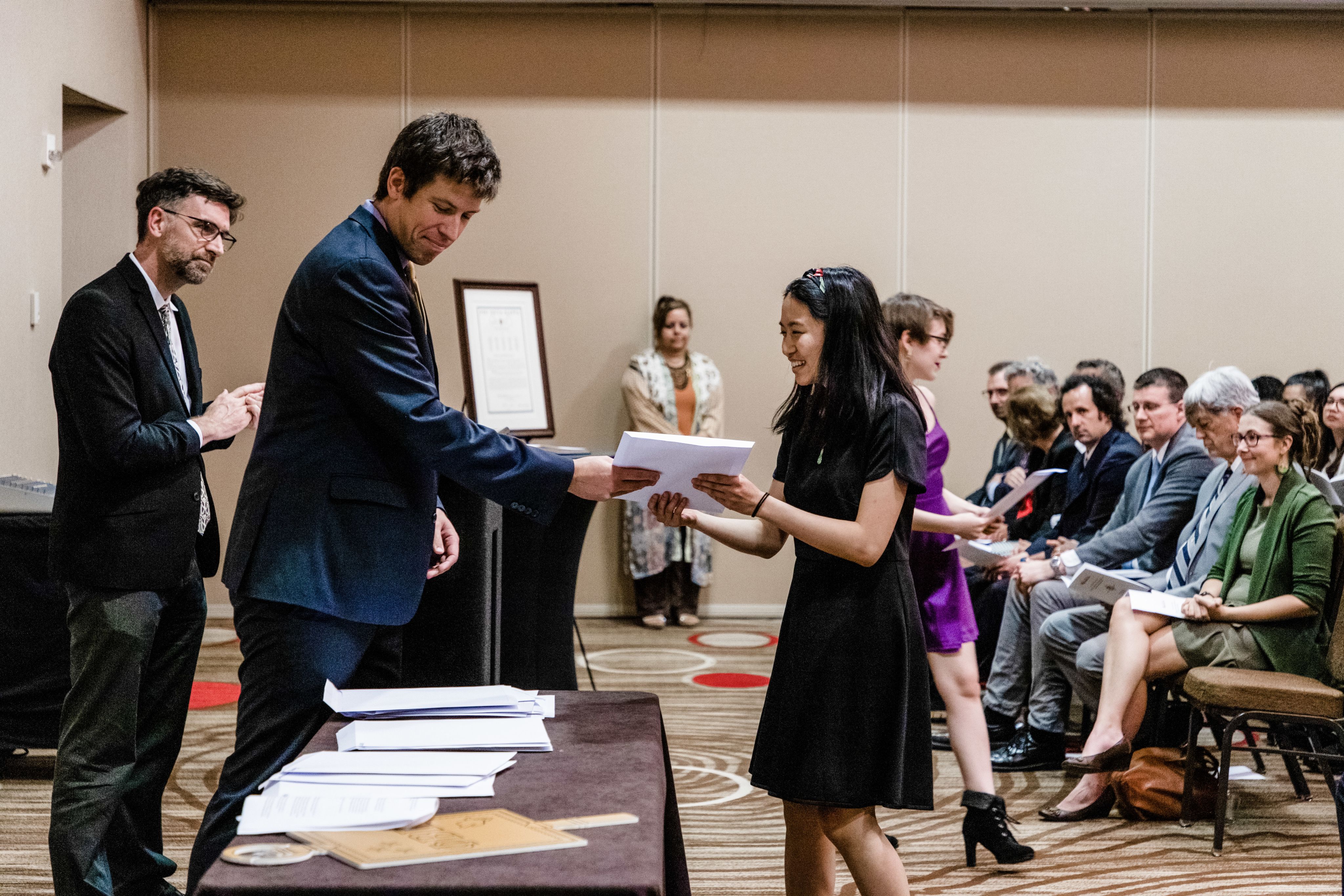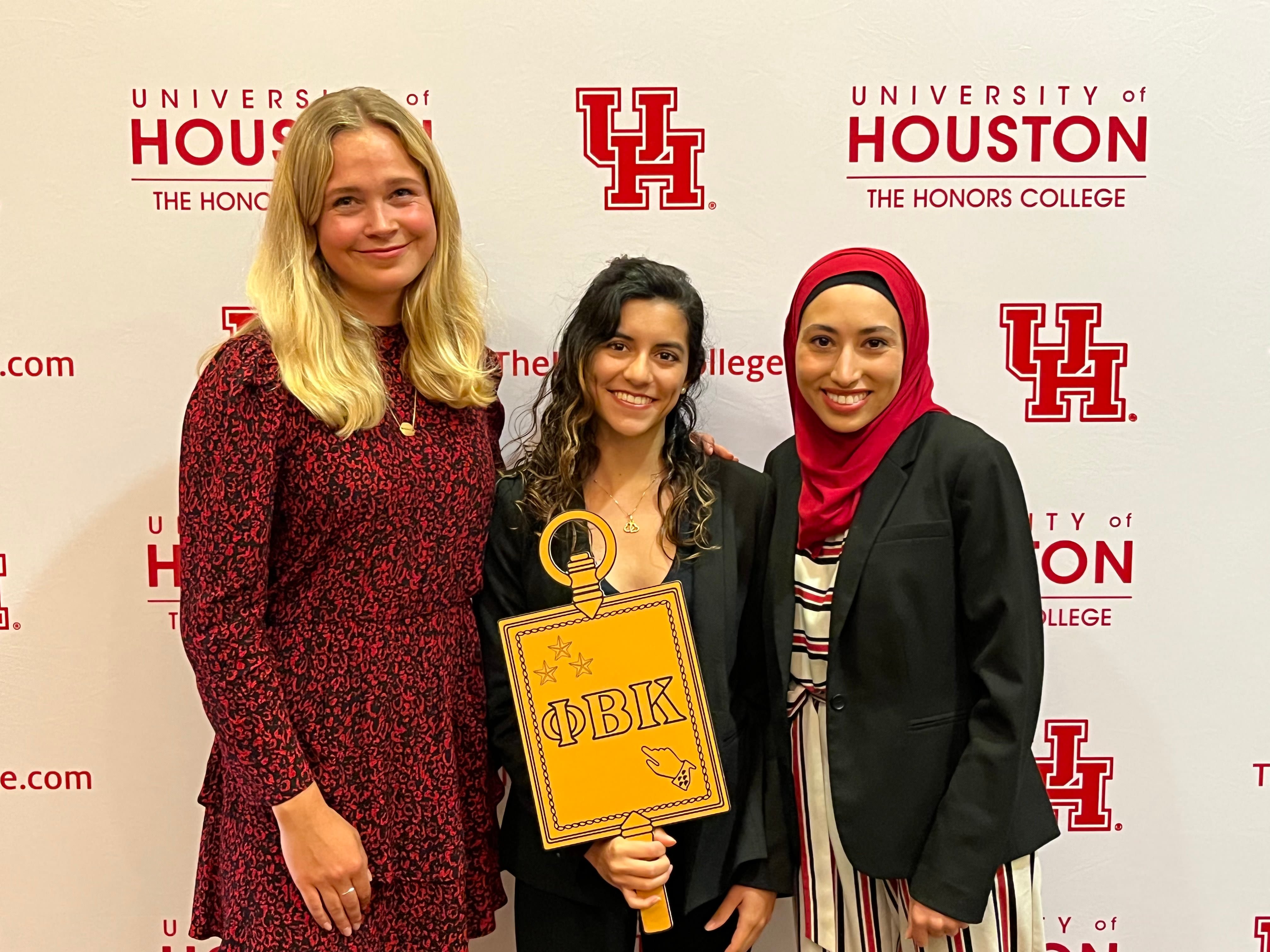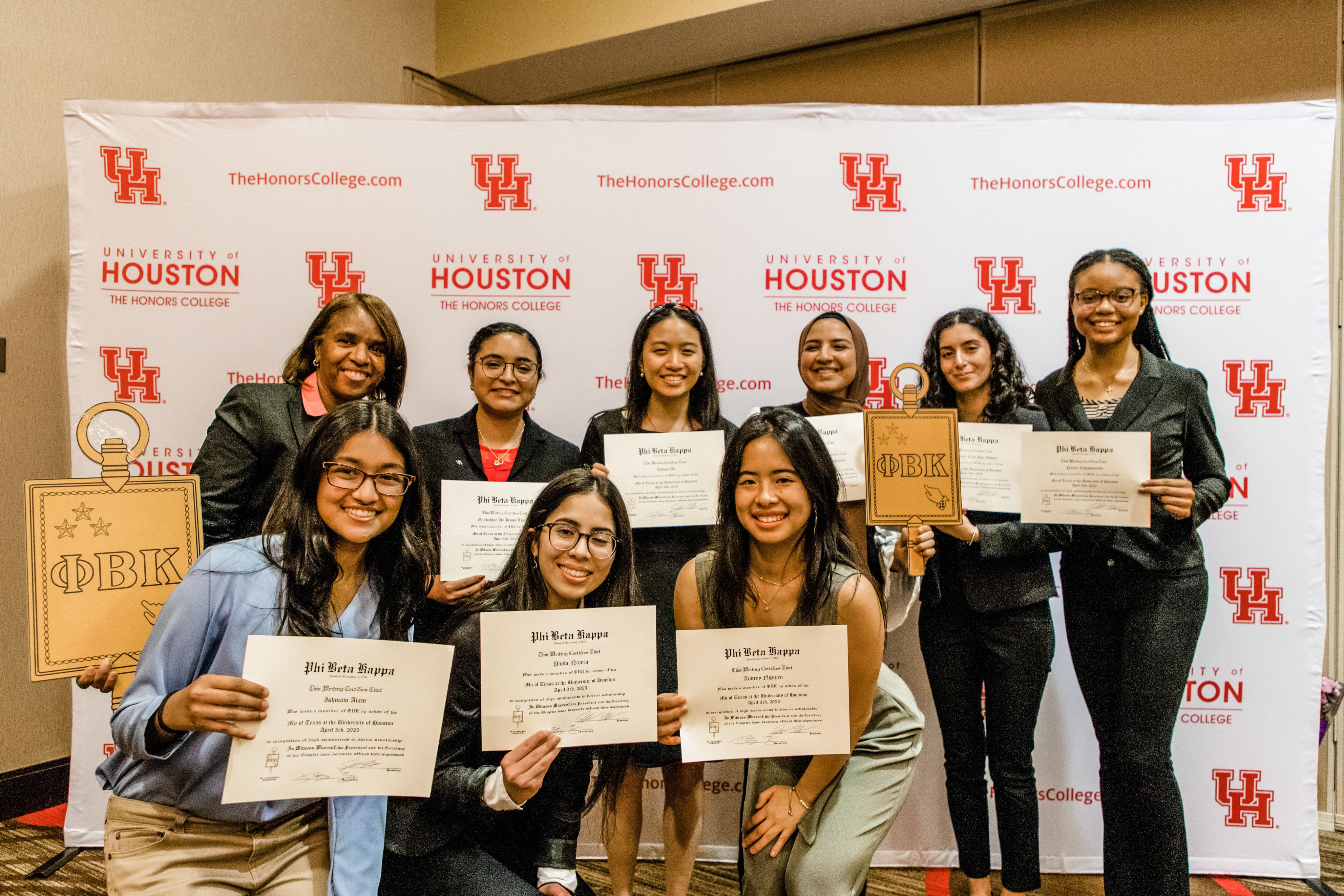 Item 1 of 3