The Spirit World
UH alumna and whiskey brand ambassador and aficionado Blair Ault gives us a look into her world.
By Eve Hill-Agnus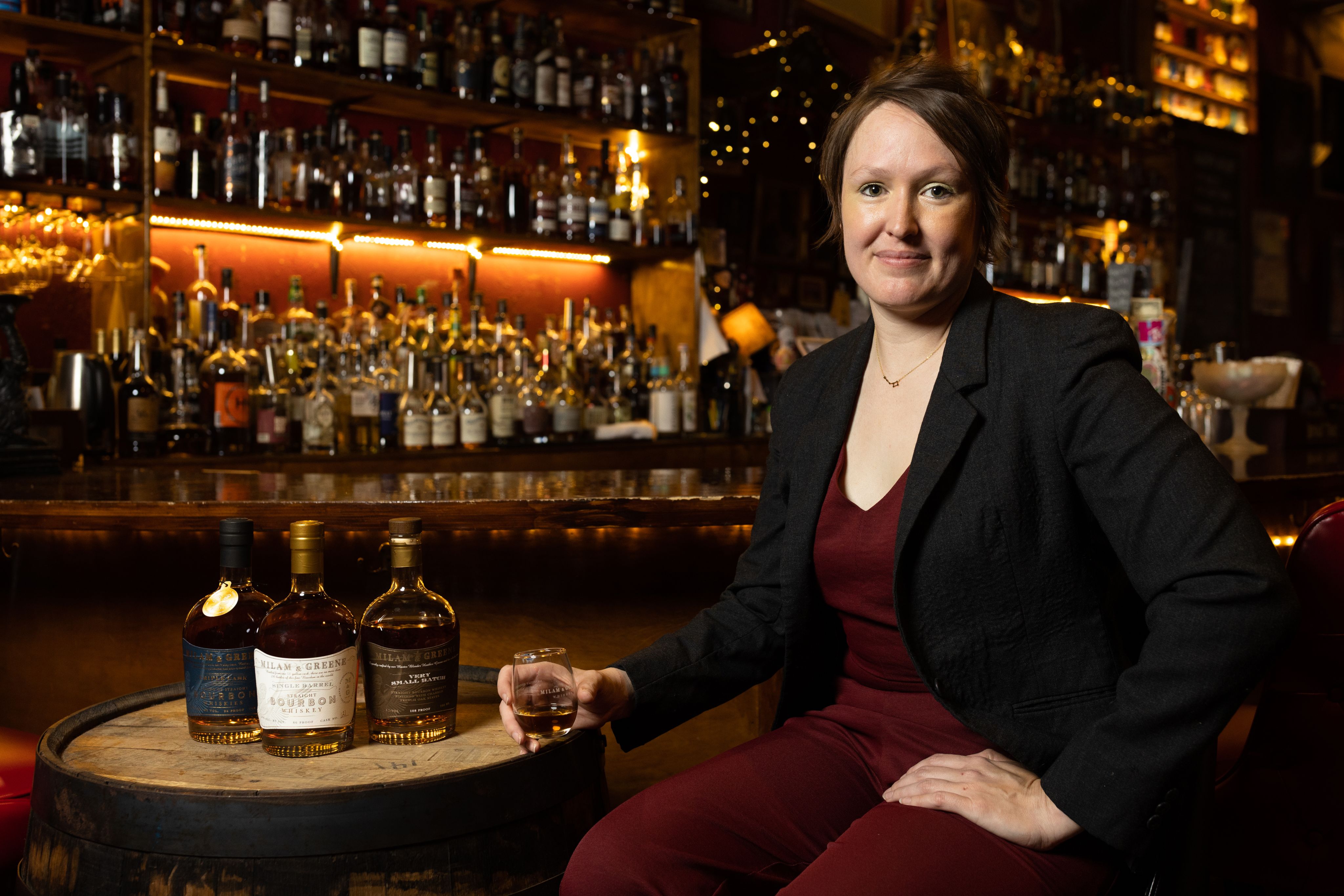 You could see Blair Ault ('10) as a storytelling Alice in Wonderland of whiskey. Whether this is because she approaches the world with inquisitiveness and whimsy or because she fell down the rabbit hole of whiskey more than 10 years ago is yours to judge.
Until recently, the 34-year-old who is currently brand ambassador for the woman-founded, Texas-based craft distillery Milam & Greene, cohosted the podcast Whiskey Women along with fellow Houstonian Janet Thielke. Episodes feature female guest speakers chatting about everything from cocktail-themed costume tips to tarot card readings, interspersed into discussions around whiskey tastings and news and sustainability in the industry.
The lineup speaks volumes about a desire to imbue whiskey with an element of freshness.
Kentucky and Tennessee have long been bastions of whiskey. Gifted with abundant limestone-filtered water sources and ideal climatic conditions for growing corn, propitiously situated to distribute to the old fortresses of drinking and furnished with generational legacy distilleries, they make up what could now be called whiskey's old guard.
But Ault shows the new face and voice of an American craft whiskey landscape that has grown robustly over the past few years—from mere dozens of distilleries to more than 2,000—and claimed a significant share of the American craft spirit realm.
Through the Looking-Glass
Ault came to the world of whiskey through an unusual route. A high school teacher who taught everything from theater and English to computer and social science, she also worked shifts at downtown Houston bars Little Dipper and Poison Girl to "escape the school life for a bit."
She became more invested as people would come in wanting to have conversations. Soon, she was through the looking-glass.
For this whiskey nerd enamored of tales and debate, "Whiskey was the most fun to have conversations about, partially because there are so many myths out there," she says.
One myth: that whiskey is not for women. And yet Ault found in Milam & Greene a whiskey with two names on the bottle that stood for (nonmythical—a rarity) women. That's when the picture began to coalesce.
Ault has distinct preferences and found them in a Milam & Greene rye that surprised her. "Previously, I hated on ryes because they were too spicy," she says. "I couldn't pick up any of the vanillas, the bananas, the fruits. But the Milam & Greene rye tastes like blackberry pie to me."
Her motto is that if she'd order it as dessert, she'd like to find it in her whiskey. Which is not to say that peaty, smoky Scotch doesn't have its place—merely that there is a whiskey for everyone.
"The future of whiskey is going away from everyone being attracted to the biggest brands," Ault says. "People are interested in diving deeper."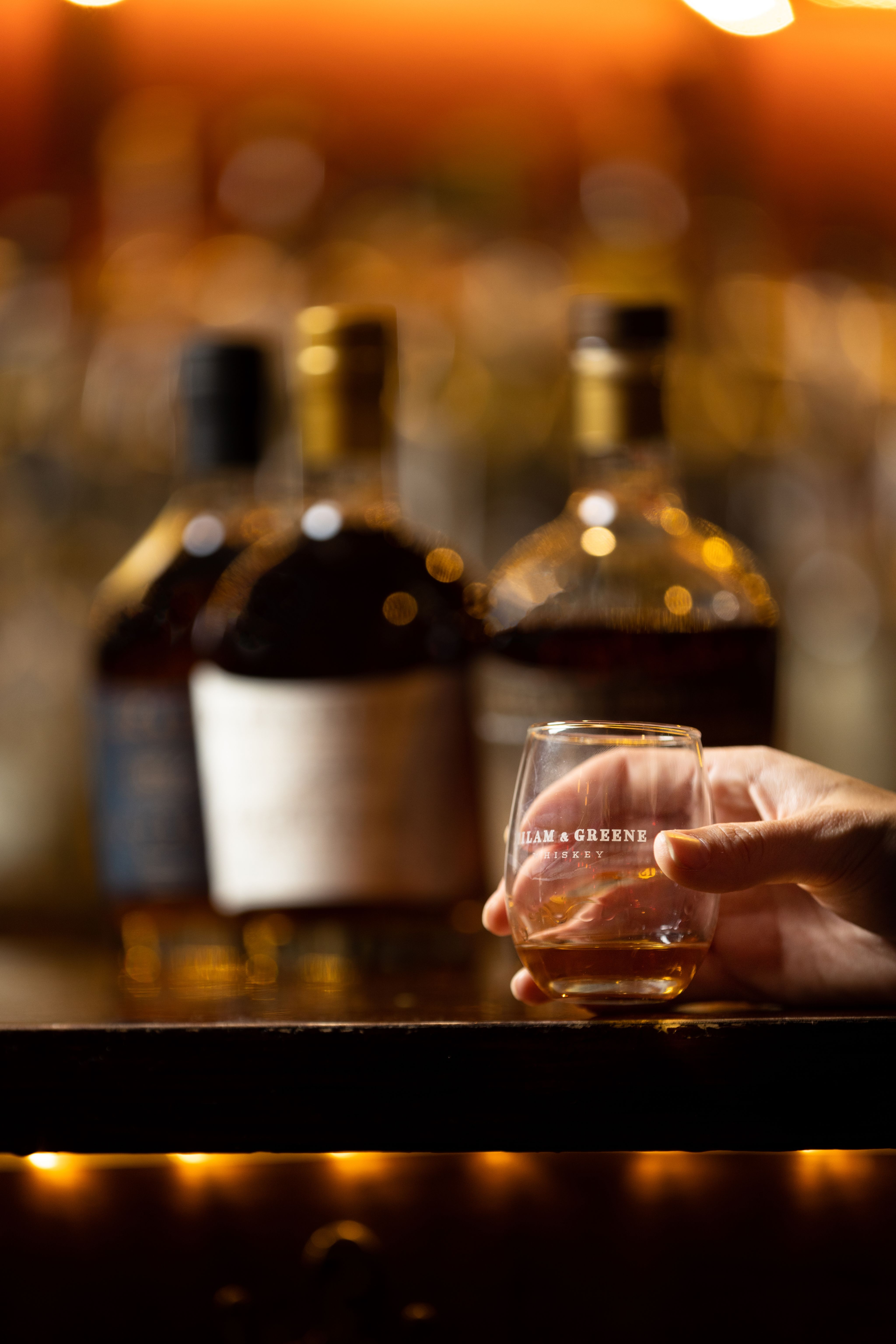 Whiskey Myth-Busters
Myth: Bourbon has always been America's spirit. The truth: George Washington had a rye distillery.

Myth: The law says bourbon should be made in Kentucky. The truth: Lyndon B. Johnson signed into law what bourbon was in America, but he made no suggestion as to where to make it.

Myth: Whiskey is "a man's drink." The truth: Around one-third of whiskey drinkers in the U.S. are women.
Whiskey Fortune-Telling
Ault shares her predictions and predilections.
What's most exciting on the whiskey horizon?
"While I do look forward to creating a personal library of bourbon made in each of the 50 states, I am even more excited to see how distillers explore the terroir they choose and find ways of working with the environment to create delicious liquids."

Will the craft whiskey scene continue to expand?
"It only makes sense that as laws around regulating alcohol creation and distribution start to ease, more places in the U.S. will be given their shot at creating spirits."

What whiskey should we try?
"I just found a bottle of Starlight Distillery's Tokaji-finished bourbon. It's funky, which I've come to appreciate!"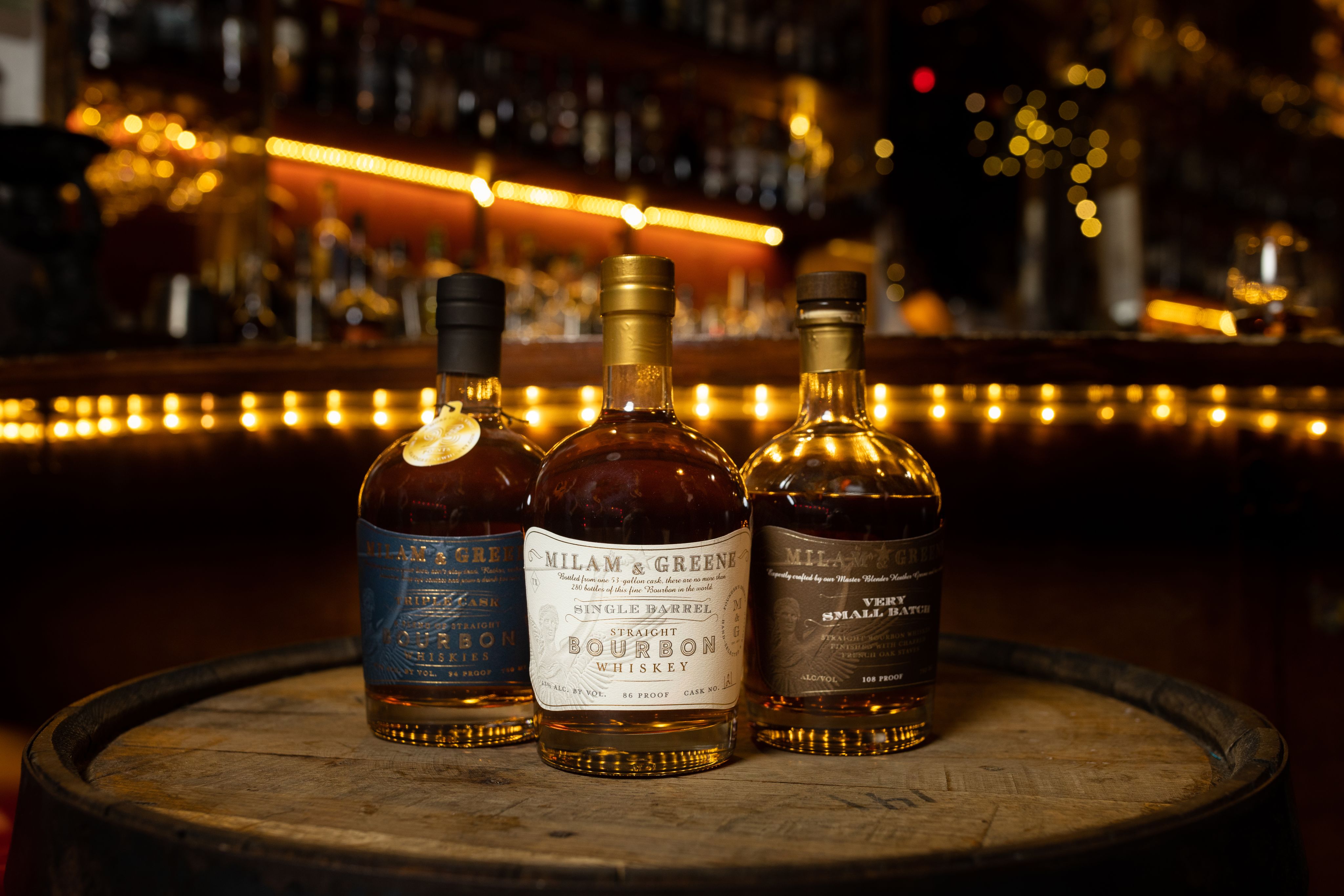 Whiskey Dreams
What else is out there? Regional whiskies, ranging from New York's spicy, sweet ryes to Pennsylvania's grassy, fruity ones to Southwestern whiskies made with smoked grains. These are expressions of terroir.
Some craft distilleries use only locally sourced grains or grains harvested by human- or animal-powered machinery. Some are blending—once considered a Scottish proclivity—to discover new flavor profile , while others are chasing flavor complexity by aging in casks that once held vermouth, sherry or port.
Podcasts and a rise in neighborhood whiskey clubs have created a more educated consumer, sleuthing for new, nuanced flavors.
"It appears that consumers are tiring on single barrels to identify delicious whiskey, but single rickhouse seems like it might take its place—knowing that a bottle was created from barrels that sat in a particular spot," Ault says.
If Ault were the denizen of a multiverse, she would live three distinct realities. In one, she continues as the "wildly curious academic person" who recently pursued a library science degree, bemoans the dearth of academic work on whiskey and imagines speaking at conferences or writing articles to help fill the gap with research and insight.
Second, she champions the cause of bartenders. (Ault serves on the board of the United States Bartenders' Guild's Houston chapter.)
Third, she is a maker, crafting whiskey from various grains. "I'm so bored with yellow corn as a distillate. I feel like we've done it to death," she says, laughing but also absolutely serious.
Whiskey makers around her are employing heritage grains in small batches, using heirloom corn or shifting mash bills to exclude corn entirely. "That's my dream: Play with the grains, the still, the casks, and make something unique—something I haven't had before."
The New Guard
In a final world, she draws attention to sustainability and proposes the unorthodox ("unpopular," she says) notion that, for environmental reasons, the whiskey community ease regulations prescribing charred new oak barrels for every batch of bourbon. She is among those who worry that "so many trees have to go into so many barrels" every year to keep up with demand.
"In the other multiverse where I'm an activist, I'm preserving the forests and our water supply by changing the laws. We can value the second-fill barrel as much as we value the first fill," Ault insists. "I want to taste what it tastes like in a newly charred oak barrel. And then I want the second fill. And then move it over to a cabernet cask and see what happens."
This echoes the spirit of a new, adventurous generation of distillers—some of whom now have zero-waste distilleries—intent on liberating tradition while respecting savoir faire. She expects the whiskey revolution to emanate from newcomers, distillers and master blenders who bring expertise.
"Creative, fun conversations about whiskey can only happen if we are good industry stewards, whether that means being sustainable or inviting people who have never made whiskey before," Ault says. "Because we have to think about what the consumer wants next. It will come from the mind and voice of someone who's not already doing it."
As for Ault, she will continue to tell stories and share conversation around a spirit she and the new whiskey guard believe can be precious without being stuffy.