WELLNESS & INNOVATION:
THERE'S AN APP FOR THAT
UH Industrial Design Students Showcase
Health and Wellness Prototypes at SXSW Trade Show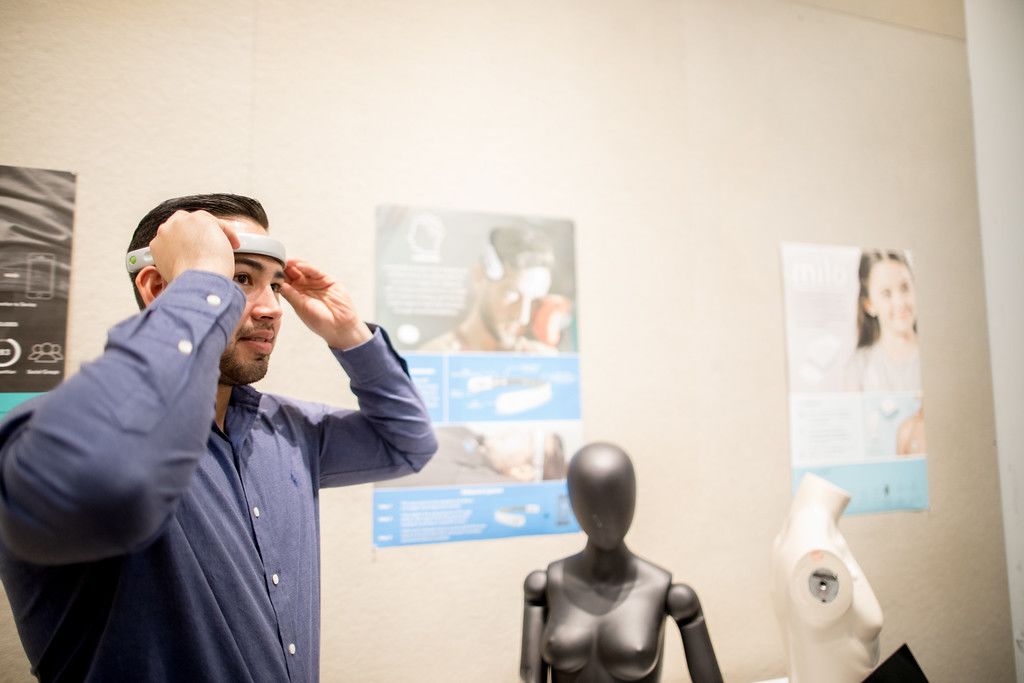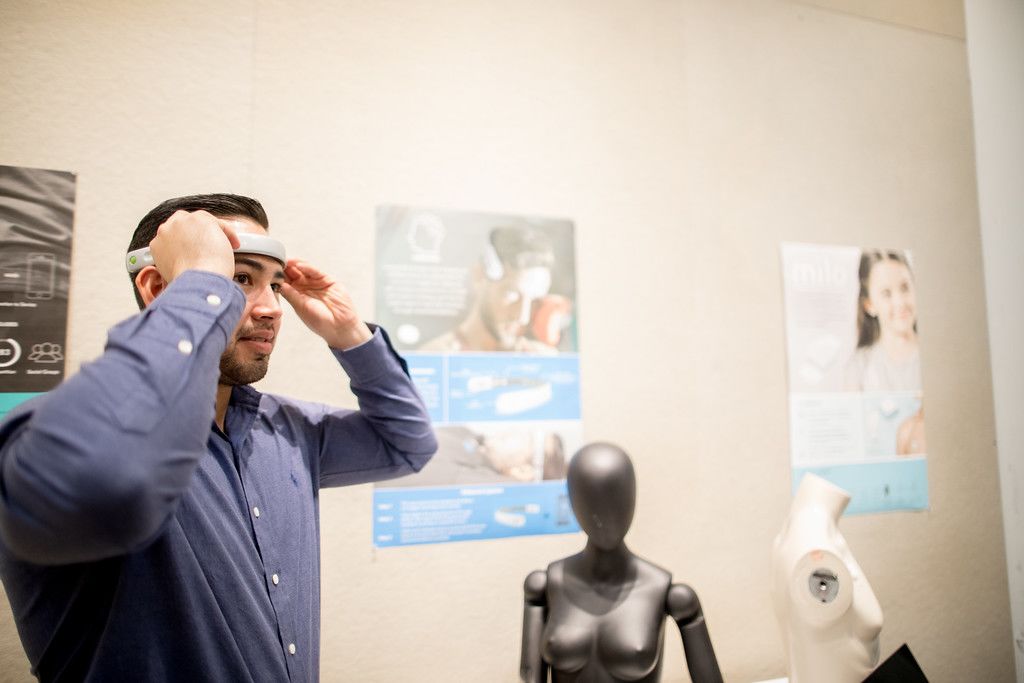 Industrial design student Oz Estrada demonstrates "Rebound," the device he designed as part of the ID+ program at UH.
Industrial design student Oz Estrada demonstrates "Rebound," the device he designed as part of the ID+ program at UH.
Oz Estrada was playing basketball several years ago when he fell and hit his head on the hardcourt. The symptoms from the impact came more than a day later.
"I had some memory loss and felt nauseous," said Estrada, who is convinced he suffered a concussion. "A doctor advised me to avoid strenuous workouts, to avoid watching too much television and to get more sleep, and the symptoms went away."  
REBOUND
That frightening experience was the inspiration behind the University of Houston Gerald D. Hines College of Architecture and Design student's product concept called "Rebound," a headband that acquires an athlete's baseline score through an assessment for concussion diagnosis. "Rebound" has sensors that pick up brain activity, vitals and track hydration levels. It then takes that data and makes recommendations for recovery through a mobile phone app.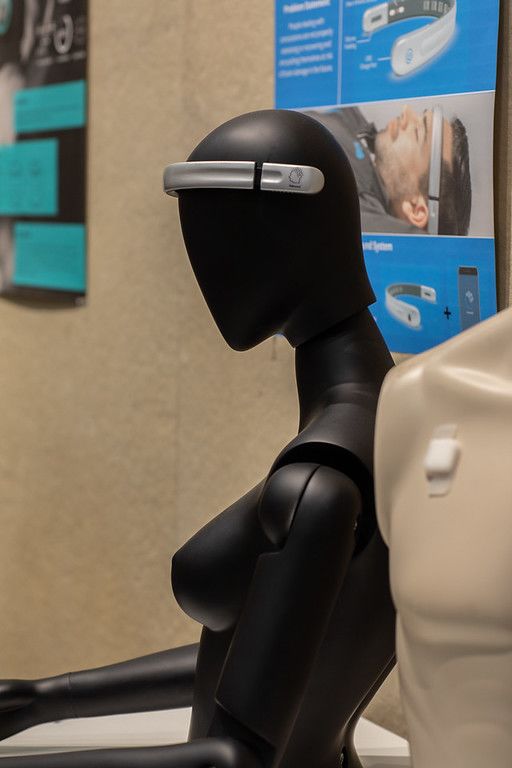 "If you have a concussion, this product will run you through several diagnostic tests such as color recognition and cognitive learning, and in turn it will give you data that can be used to decide the likelihood of a concussion," Estrada explained. "It will also provide suggestions for recovery through app notifications like avoiding loud sounds or limiting your phone screen time."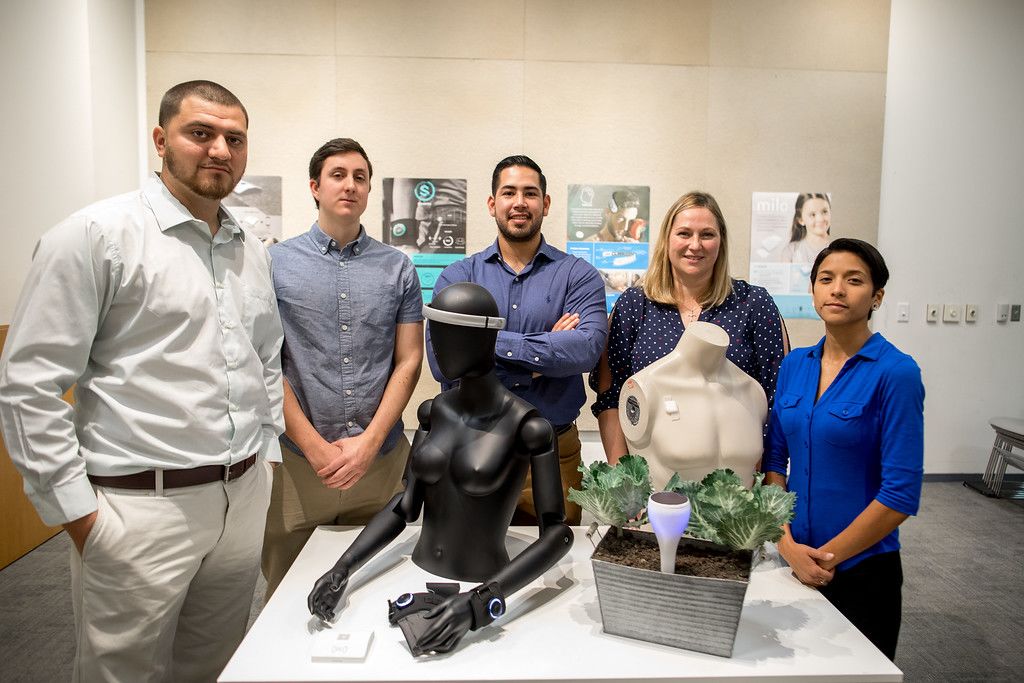 SOUTH BY SOUTHWEST TRADE SHOW
Estrada and five of his classmates in the Industrial Design's ID+ program, will exhibit their technology-driven innovations in health care Sunday, March 10 through Wednesday, March 13 at the 2019 South by Southwest Trade Show in Austin.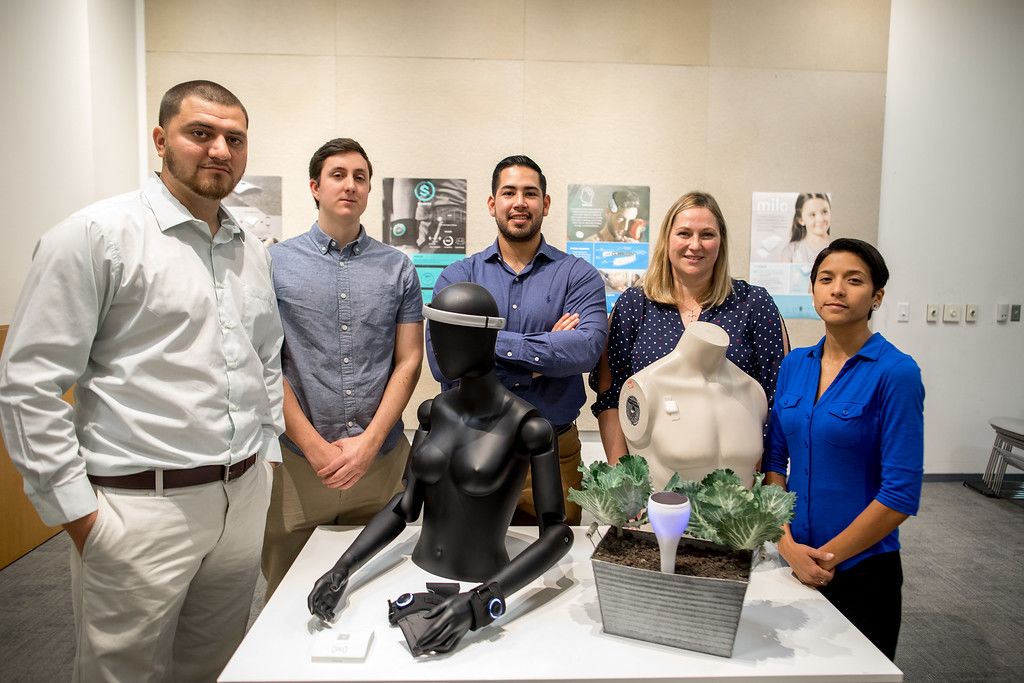 The trip is possible with support from the William Stamps Farish Fund.  ID+ is a think tank, incubator and platform to collaborate with companies and other institutions with the goal to bring student concepts to market. This semester, the care and wellbeing of others is at the heart of their design principles.
MILO
Antoinette Louw designed "Milo" to help children with mental illnesses. "Milo" is a wearable medical patch that can predict irregular behavior and help prevent a mental episode from happening. Its tiny sensors, circuits and radios track a person's sleep patterns, heart rate, body temperature and movement.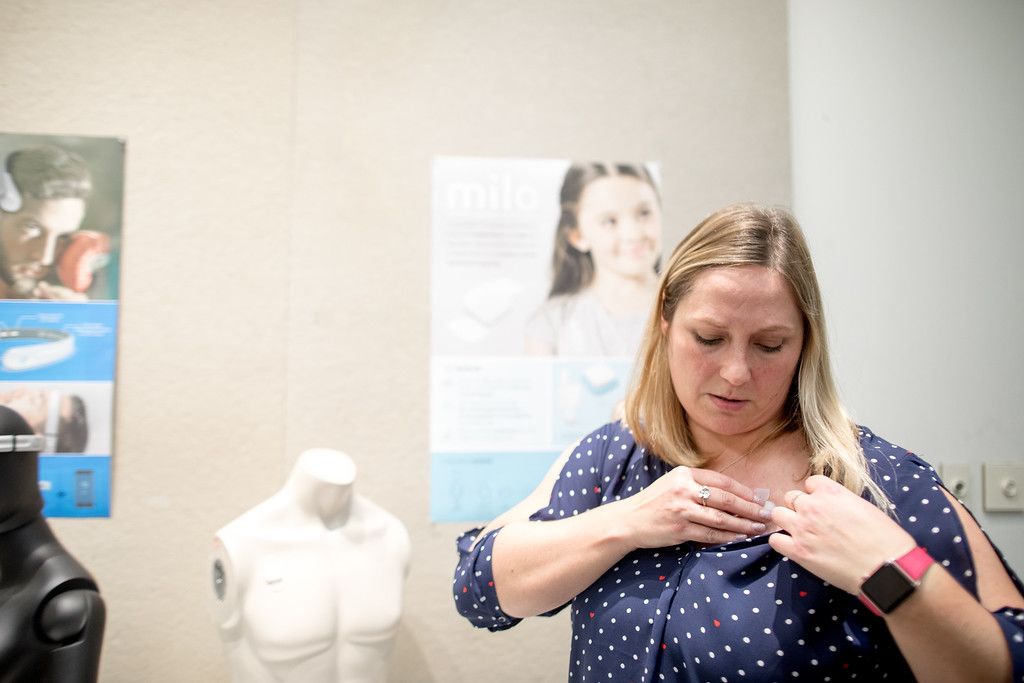 "The research I found shows that before an episode – like a panic attack – a patient's heart rate and body temperature go up and their sleep pattern is disrupted," Louw said. "This product would immediately send an alert to a parent so he or she can intervene."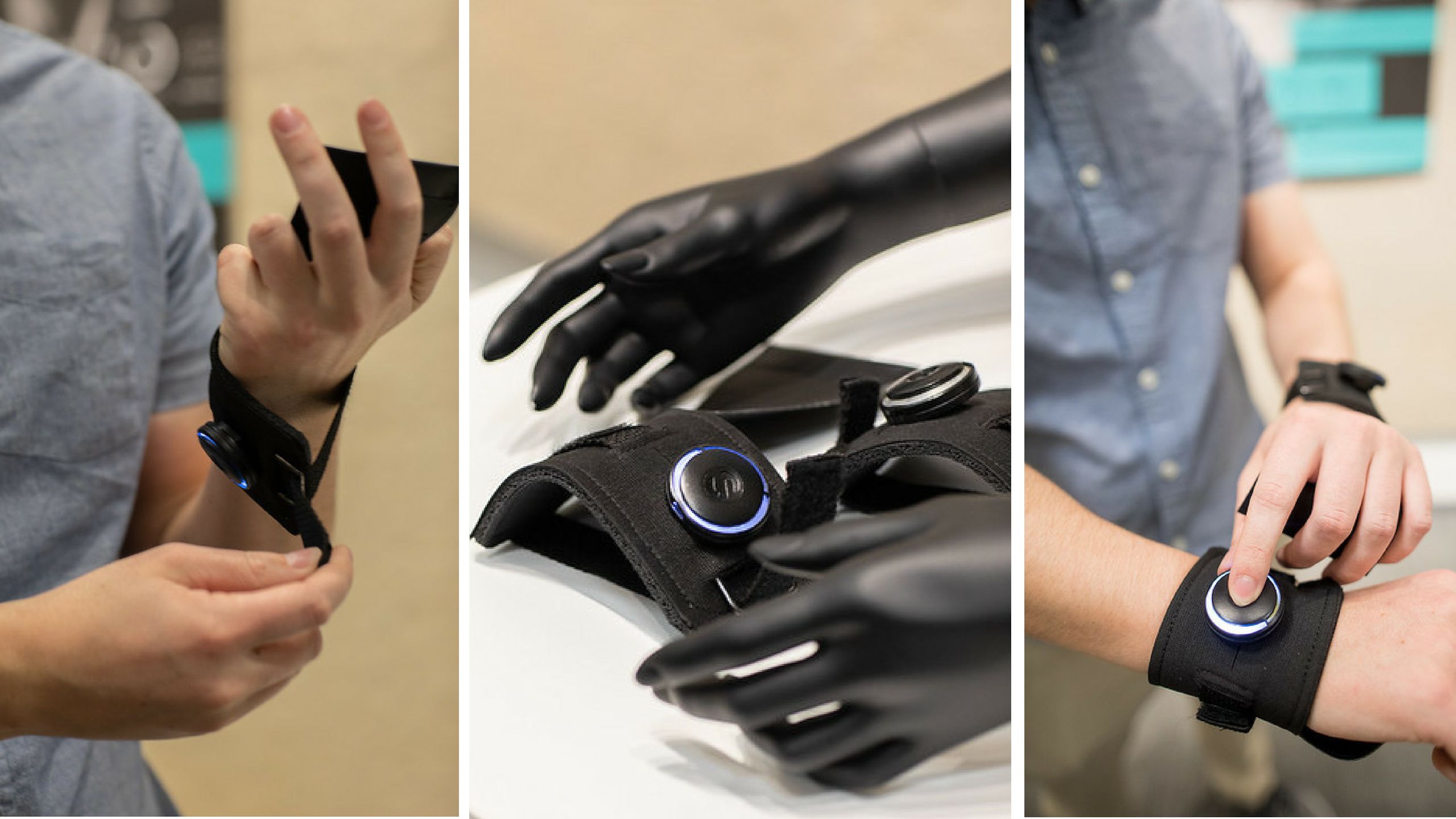 STRAPPED
Brandon Johnson's "Strapped" is like having a personal trainer with you at all times and is intended to help people avoid injuries at the gym. This app-based product uses an accelerometer and gyroscope that tracks speed and angles and helps the user try to achieve optimal form for their body type.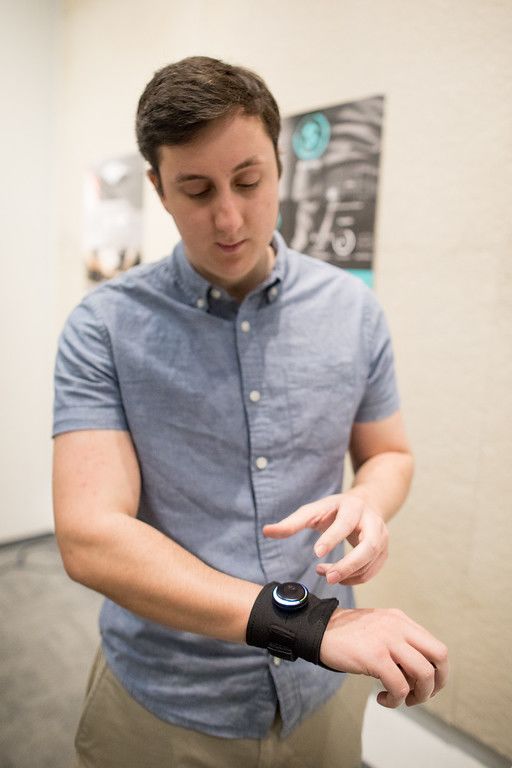 Johnson says people get hurt at the gym because they don't have the proper form.
"Strapped tracks your range of motion and body position and lets you know if you've made improvements in your workout."
Other designs going to the trade show are "Index," a scanner that is placed on top of a tool box that keeps track of the tools being used, and "Gardi," a solar-powered garden monitor that makes it easy for anyone to grow fresh fruit and vegetables in a backyard or farm.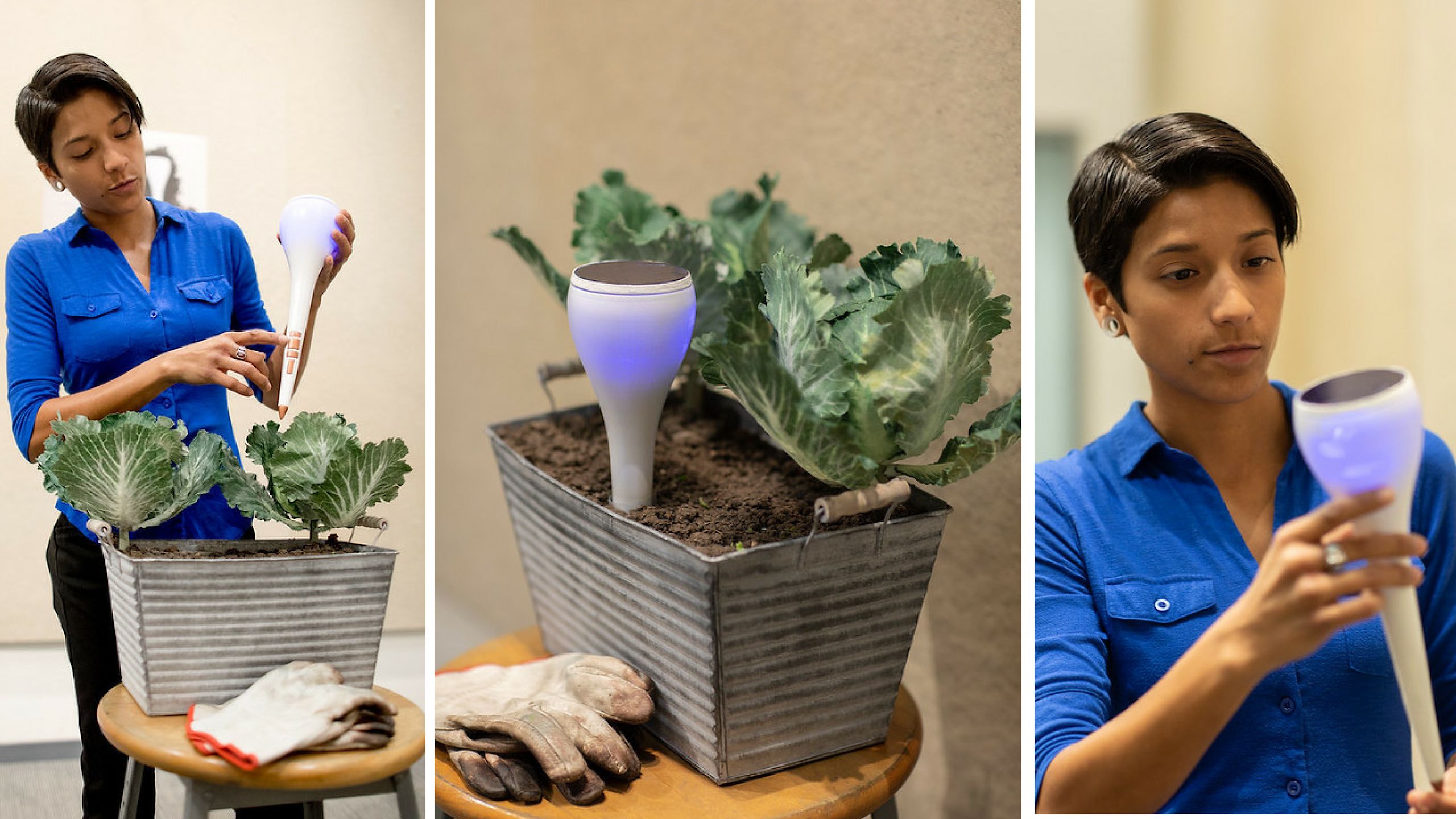 "By applying advanced technologies in the design process with the user in mind, the students' concepts present some promising opportunities," said Jeff Feng, associate professor, who is leading an "ID + Technology" initiative with Mark Kimbrough, associate professor.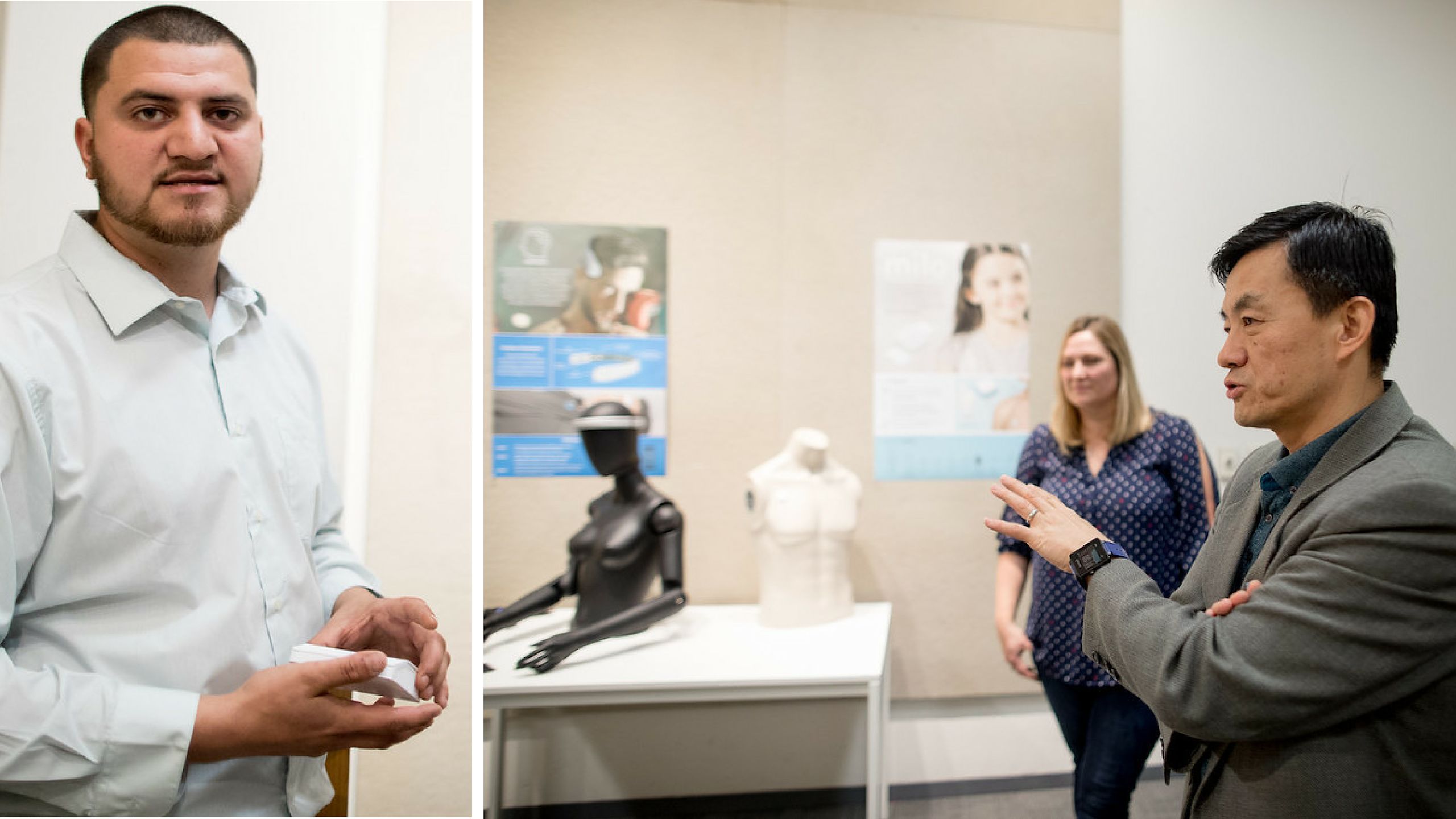 "SXSW is an excellent venue for them to collect feedback from the real world and to possibly meet interesting parties for further development."
###
A communication by the University of Houston Division of University Marketing, Communication and Media Relations.