Family
Affair
Cougar Pride Renews
Through the Generations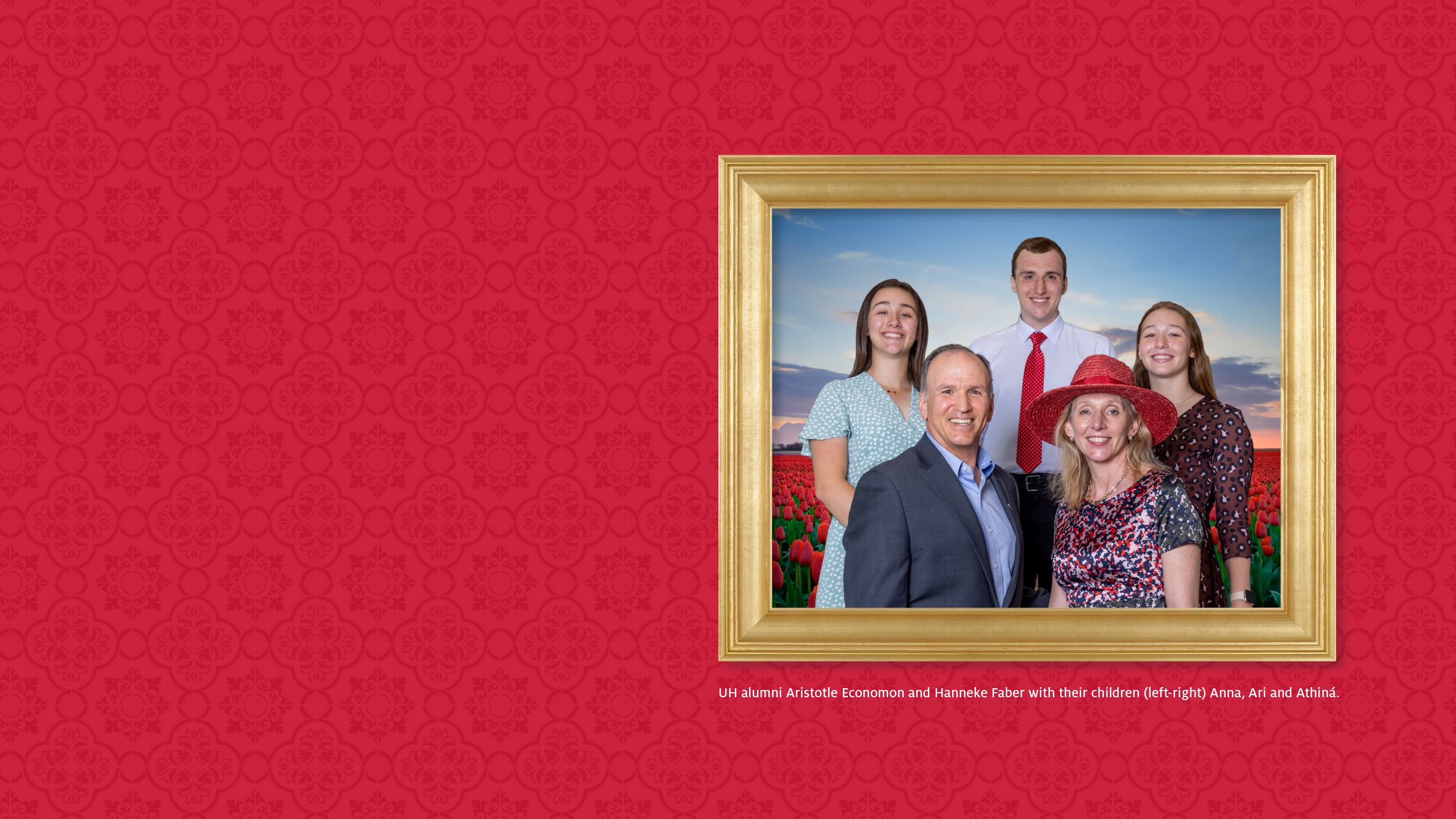 An Understatement to Say the Least
In 1987, Hanneke Faber ('90, M.B.A. '92) came to UH from her home in The Hague, Netherlands, to dive on the women's swimming and diving team. She had met Jane Figueiredo ('87), a diver and later a UH coach, when both competed at the 1986 World Championships in Madrid, Spain. Figueiredo told Dave Parrington, who was the coach at UH then, about Faber's talent, and Parrington recruited her to Houston.

"I didn't really know anything about Houston or Texas, but when I looked it up in the atlas (those were the days!) I saw it was warm. Big attraction for a girl from rainy Amsterdam!" Faber said.

Out of the pool, Faber performed well, too. In the Honors program, she earned a degree in journalism and then a master's in business from the C.T. Bauer College of Business. She would subsequently become Unilever President of Global Food and Refreshment—and Anna's mother.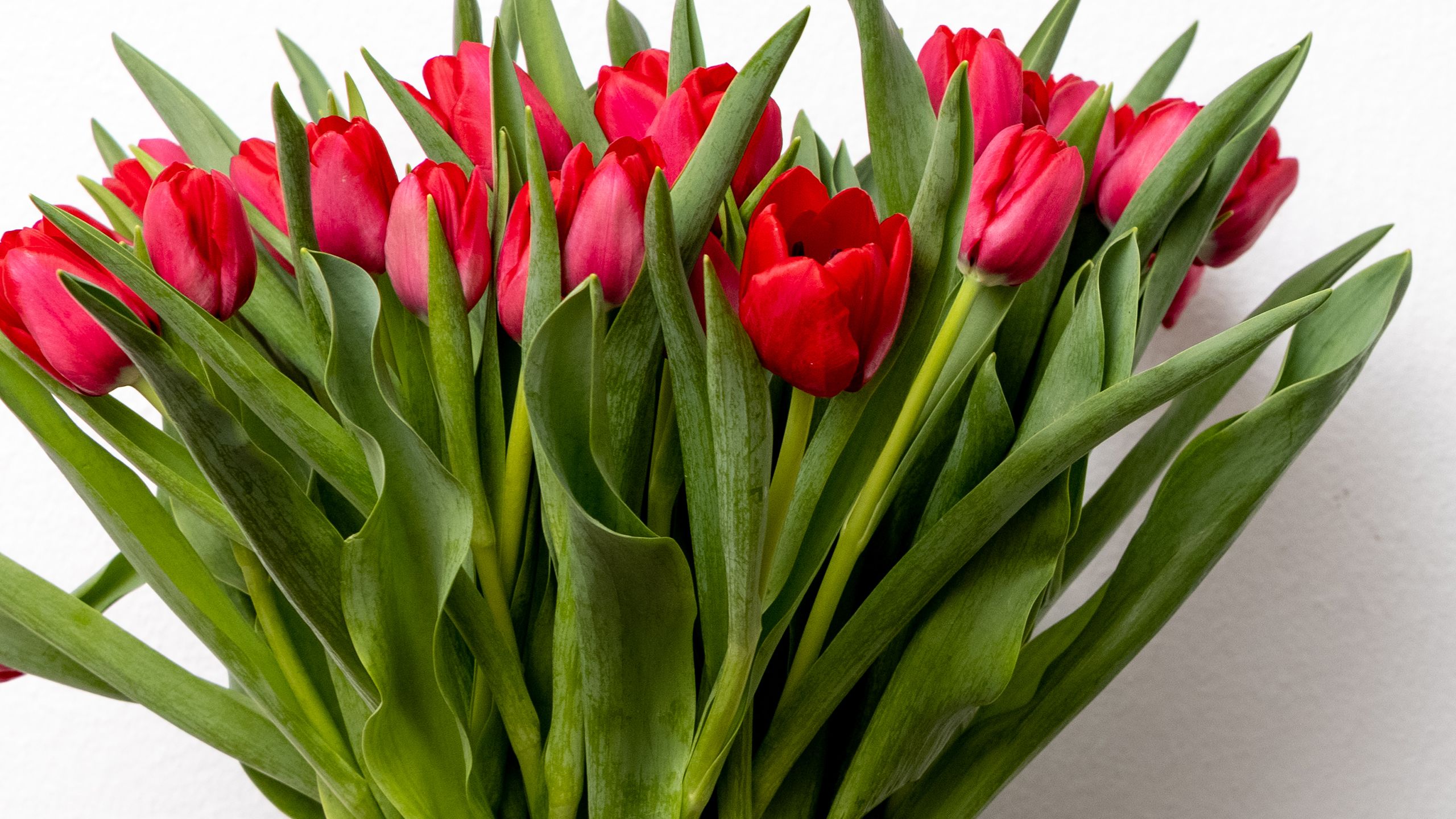 It All Started at UH
First, though, during her college days, Faber met fellow UH student Aristotle Economon ('89) who arrived on campus in January 1986 from his home in Sacramento, California. On a full academic scholarship, Aristotle also was in the UH Honors program and both lived in the original Quad. They met in Settegast Hall shortly after Faber's arrival.
About 33 years later, in January 2021, Anna would come to live on campus in the new Quad, in the Cougar Village 1 Honors Dorm. It was also her older brother Ari's final semester at UH. Ari graduated from the Honors College in May with a degree in electrical engineering and started a job at General Motors in Detroit.
And lest you wonder about additional family lineage, there is one more Economon sibling, Athiná, in the queue. She's not quite college age yet, but has set her sights on Houston, too.
The UH Mix
The Economons are undisputedly a successful family. At Unilever, Faber oversees a $23 billion business. Operating in 190 countries, it includes brands such as Ben & Jerry's, Breyer's and Lipton. She returned to campus in October as the keynote speaker at for the Honors College 2021 Fall Convocation.
After earning a master's in business at UCLA, Aristotle built mansions (with square footage over 10,000) in the U.S. and Switzerland before shifting focus to developing income-producing real estate projects. He will break ground on an 11-story apartment building in Geneva this autumn, adding 40 apartments to his portfolio.
The couple, having lived in the Netherlands, Greece, Switzerland and the United States, could have sent their children anywhere, on any continent, to study anything. But they picked UH because they are convinced that UH launched all their success.
"We are truly convinced that the quality of the Honors College experience is second to none. As products of that system, we have thrived. And we have seen our son have a great experience that yielded great career opportunities," said Aristotle, who also said the shared experience of having their children attend the same school they attended is priceless.
Faber said she is grateful to UH for providing her a top-quality U.S. education.
"My bachelor's degree in Journalism taught me to write well in English, a bonus for a native Dutch speaker who spoke little English when I first arrived in Houston, and to ask lots of questions. Curiosity is helpful in any job! The Honor's program made sure my education was well-rounded, with interesting classes like The Human Situation and storied professors like Ted Estess and Bill Monroe. My M.B.A. from Bauer taught me valuable business skills that became a nice foundation for my first jobs at Procter & Gamble."
You could say the University really got them on their feet.
No wonder why then, for the last 15 years, they've sponsored The Faber-Economon European Travel Scholarship (F.E.E.T.), a UH award specifically designed to introduce Honors College students to Europe. The scholarship provides students who've never been "across the pond" the chance to visit Europe without having to enroll in classes or take time off from school.
"There is nothing better than giving back to the institution that gave you your start," Aristotle said.
Full Circle
Not surprisingly, Anna, who is majoring in chemical engineering in the Honors College, is keen to continue following her mother's path to success. After all, as the newly dubbed Netherlands Chamber of Commerce Woman of the Year and the 23rd Most Powerful Women International ranked by Forbes, Faber is a global role model, so why not for her own daughter?
"I want to get an M.B.A. and kind of follow my mom's footsteps and do something more business related," Anna said.
Anna's already on the way, emulating her parents as a devoted UH booster. She encouraged her best friend in Amsterdam to come all the way to the United States and attend UH with her, and now they are roommates, on the same grounds where her parents first met.
"It's pretty cool to see all these years later that we're living in the same spot, experiencing the same things," Anna said. "It's a cool legacy."