NEW ROCKWELL CENTER TAKES AIM AT ETHICAL TARGETS
Center Will Award Annual Hobby Prizes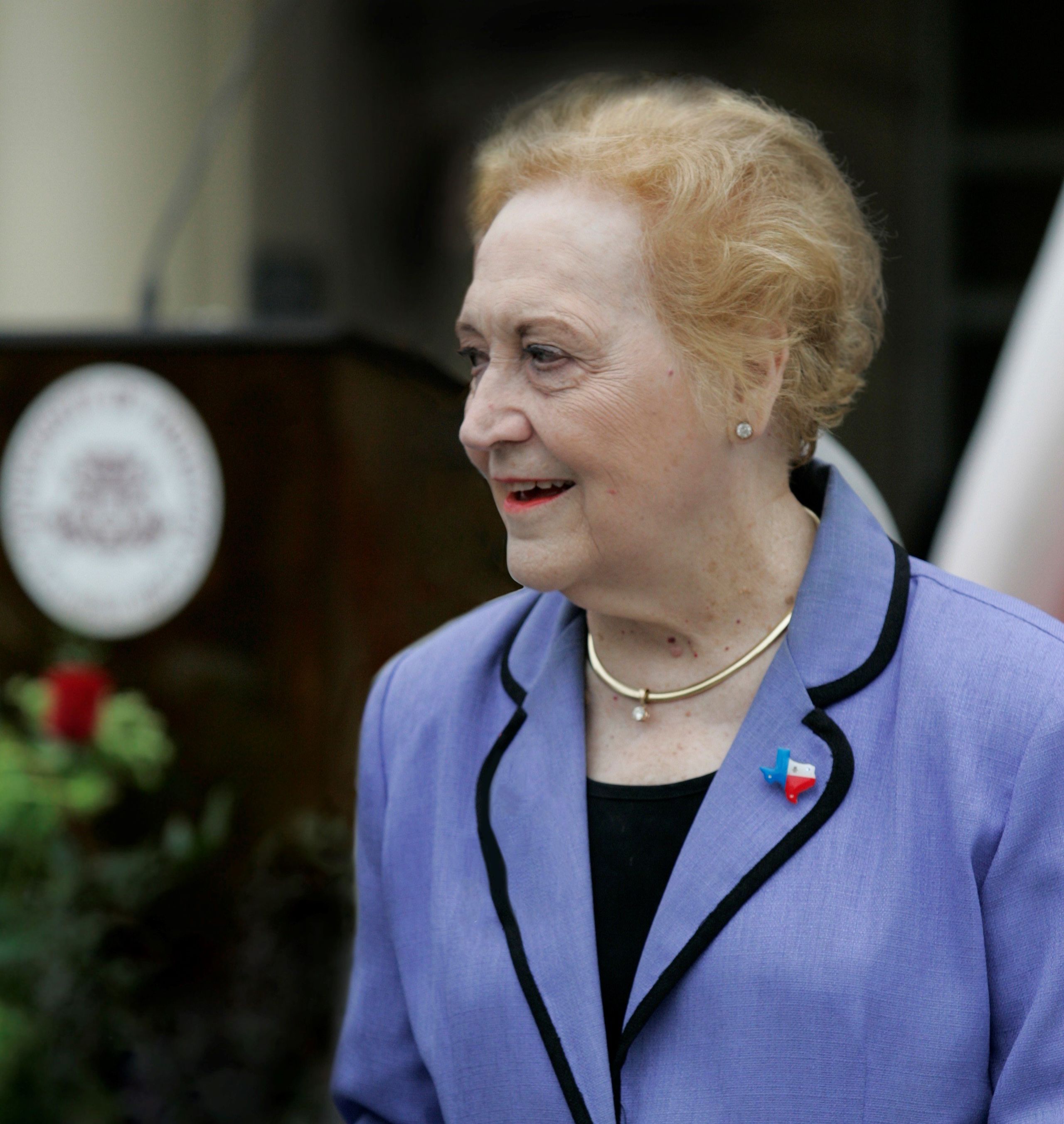 The newly launched Elizabeth D. Rockwell Center on Ethics and Leadership at UH will make its debut with a series of timely lectures and projects focused on racial healing, health disparities and voter suppression.
The Center, which will be housed in the Hobby School of Public Affairs, builds upon the long-running Elizabeth D. Rockwell Lecture on Ethics and Leadership, which was established in 2004. Rockwell, who entered UH as a student in 1938 and generously supported the University until her death in 2011, was a noted financial expert in the field of retirement, estate, investment and tax planning.
The Center named in her honor will serve as a hub of ethical leadership, scholarship and activity for the University, the city and the state, providing a way for academics, business leaders, community members and government and policy officials to work together on substantive issues. The Center will also sponsor the Hobby Prizes, with annual awards for best academic paper or article on ethics, leadership and public policy, following a national call. Annual awards also will be given for exemplary acts of courage in ethics and leadership. The Hobby Prizes include:
The Hobby Prize for Best Article in Ethics, Leadership and Public Policy, with an award of $12,000 for best published article in the field. There will be a $3,000 award for honorable mention.
The Hobby Prize for Ethical Leadership, with one or more annual awards of $12,000 for ethical leadership in public policy to an individual or organization for contributions that benefit people in the greater Houston area.
"Public policy is most meaningful when it addresses the issues at the core of society," said Kirk P. Watson, veteran Texas politico and founding dean of the Hobby School. "The Rockwell Center will provide a forum for addressing critical issues such as voting rights, civil rights and racial disparities."