FULL SPEED AHEAD
"Carya" Expands UH's Supercomputing Power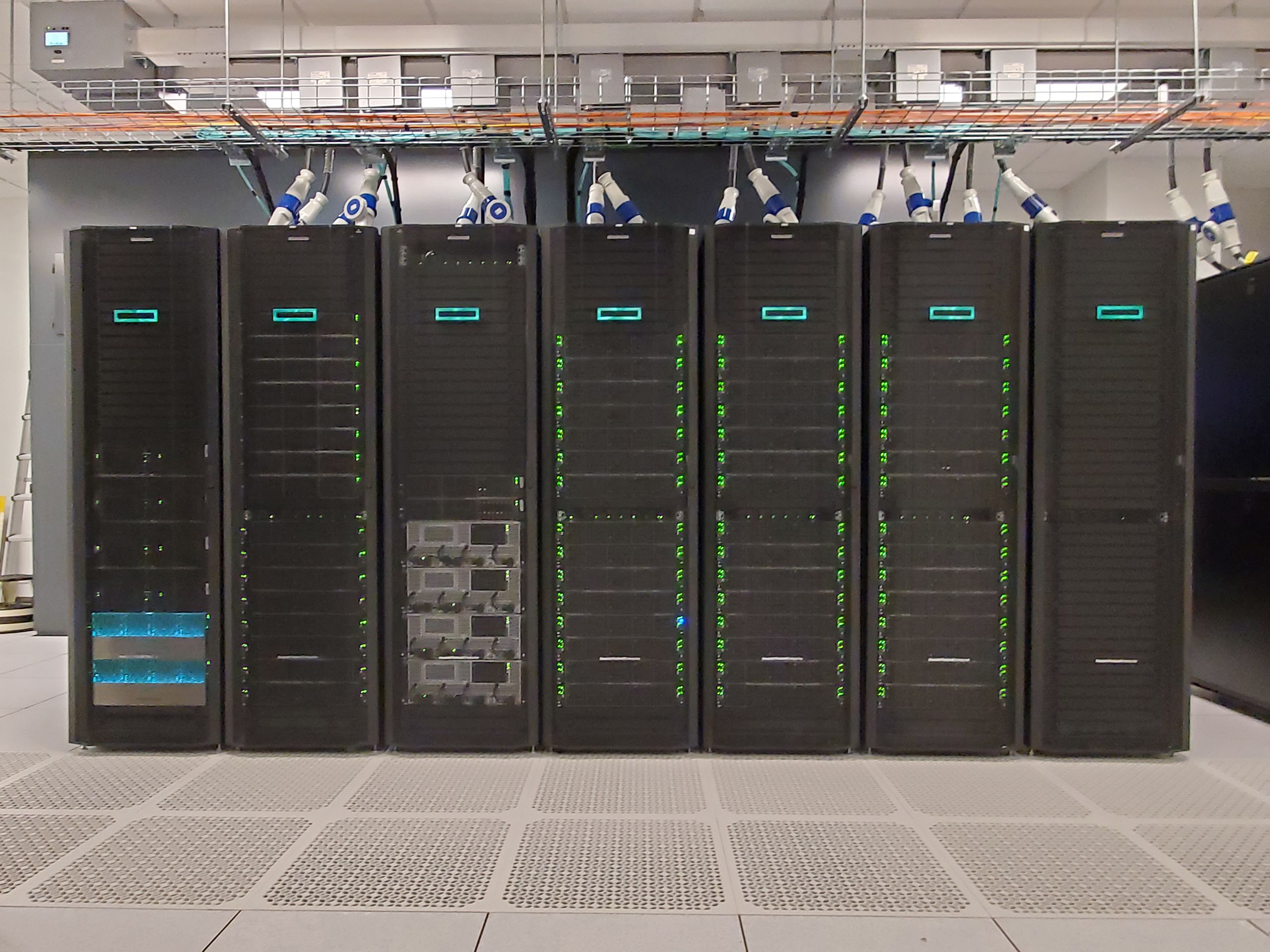 The University of Houston has dramatically increased its computational power with the recent addition of another supercomputer to its stable of high-performance units.
Called "Carya" (Latin for "pecan"), the $2.5 million unit from Hewlett Packard Enterprise, was a purchase made possible in part with a Governor's University Research Initiative award. The Hewlett Packard Enterprise Data Science Institute (HPE DSI) at UH partnered with the UH Cullen College of Engineering to bring the supercomputer to campus, where it joins two other such machines – Opuntia and Sabine.
HPE DSI Director Claudia Neuhauser said the new computing cluster is an important step in allowing the Institute to better meet the needs of researchers.
"Carya is more powerful than the current supercomputing clusters we have at the Institute, and its addition will allow the researchers to run more analyses, more simulations and to do so more quickly," said Neuhauser, who also is associate vice president/vice chancellor for research and technology transfer. "It is able to handle more data, and more complex data." It provides twice as many computer processing cores as Sabine, previously the Institute's most powerful computer, as well as an improved communication network. In addition, the 64 graphic processing units are state-of-the-art V100 32GB models, a significant improvement over the Sabine's P100 and first-generation V100 models.
In addition to serving researchers from the Cullen College of Engineering, the Research Computing Data Core at HPE DSI serves faculty from a variety of other disciplines, ranging from business and the humanities to the physical sciences and to computer science.