COUNTING DOWN TO 100
Eyeing Its Centennial Anniversary, UH Makes Bold Plans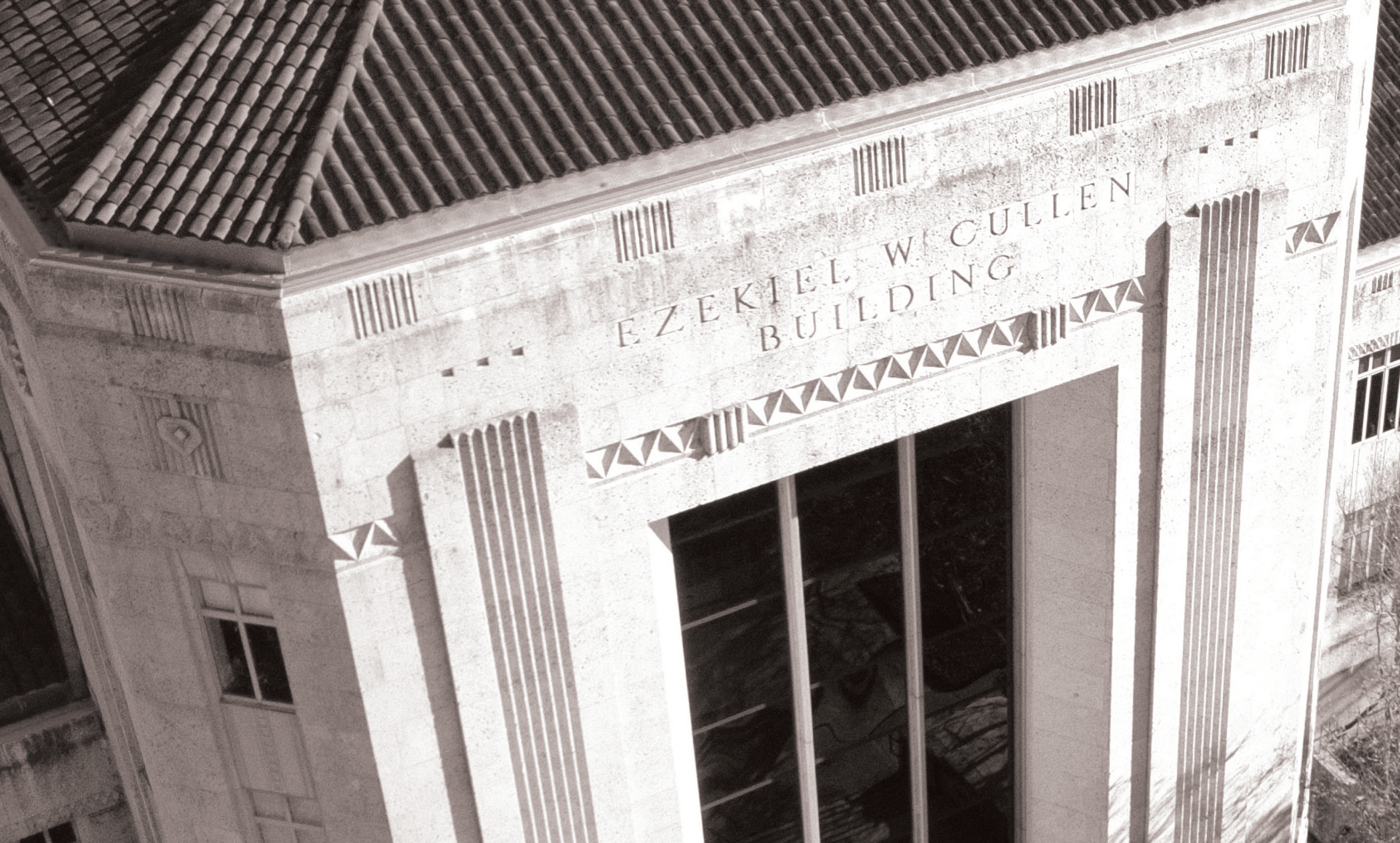 From a single building the size of a high school to a sprawling tree-lined campus with 47,000-plus students, the University of Houston has grown tremendously in size and stature since its founding in 1927.
Under President Khator's leadership during the last decade, UH has achieved Carnegie-designated Tier One status, earned a prestigious Phi Beta Kappa chapter, increased graduation rates, launched a medical school, broken fundraising records and more.
Now, with UH's 100-year anniversary on the horizon, Khator has called on the University community to help plan for an even bolder future. In fall 2019, she launched a yearlong strategic planning process aptly called "UH100: Dare to Dream."
"To really move forward and see growth and development, you've got to dare to dream big dreams."
"As I walk across our campus, I am so proud of how far we have come, but I'm also constantly reminded, given our potential, of how far we can go," Khator said in her kickoff video. "We must go forward and explore new horizons. We must set new goals and find new ways to serve our mission."
While the COVID-19 pandemic forced part of the process to turn virtual, the importance of the charge has driven University leaders to stay on track for Khator to unveil the plan publicly in January.
"To really move forward and see growth and development, you've got to dare to dream big dreams. Without that, you tend to limit your expectations and what the University can achieve," said UH Senior Vice President for Academic Affairs and Provost Paula Myrick Short, who's leading the strategic planning process.
Dream without constraints — that was the charge given to faculty, staff, students, alumni and other stakeholders as part of an extensive effort to solicit feedback to shape the strategic plan.
More than 1,200 people participated in listening sessions across campus last fall, and the planning committee received more than 1,850 written comments.
"It's about all of us, engaged together," Short said. "The beauty of strategic planning is the process — you get input and excitement and a common understanding of what the University means to us and where we'd like to see it go."
For Short, she found herself dreaming regularly about UH's future, on plane rides pre-pandemic, in the car, at home in the early morning hours and in conversations with others, asking "What if?"
"I'm always looking for ideas," she said.
Chock full of big ideas, the strategic plan will include a new mission statement, vision statement and values, as well as key initiatives to guide UH's ambitions, improvement efforts and institutional investments through the centennial year in 2027 and beyond.
"The University has been intentional in trying to bring a broad set of perspectives into the discussion," said College of Education Professor Cathy Horn, a member of the Strategic Planning Management Committee and former president of the UH Faculty Senate. "The benefit of that is clear in that it will position UH to not only maintain its current status as a leader in the field but also to leap frog into a thought leader for the next 25 years."
While dreaming amid the uncertainty of the pandemic wasn't easy, the unprecedented situation has highlighted the need for UH to continue to innovate to positively impact the lives of students and communities locally and around the world.
"It's hard to get people to think about the future when the present is so uncertain, but we need to think down the road because this will pass. We need to be ready," said Dennis Reynolds, dean of the Hilton College of Hotel and Restaurant Management and co-chair of the Strategic Planning Management Committee with Provost Short.
The 35-member committee represents colleges and departments across campus. Other teams supporting the effort focused on data analysis, research, writing, design and more.
"As I walk across our campus, I am so proud of how far we have come, but I'm also constantly reminded, given our potential, of how far we can go."
"I think because of this plan, 10 years from now we won't see incremental change, we'll see huge change. We're going to be a better university," Reynolds said. "Most of the obstacles we face, we put in front ourselves. Don't tell me why you can't; tell me how you can. That's the most important part of dare to dream — making it a reality."