BUILDING EXCITEMENT IN KATY, SUGAR LAND
Two New UH Facilities Expand Instructional Opportunities for Students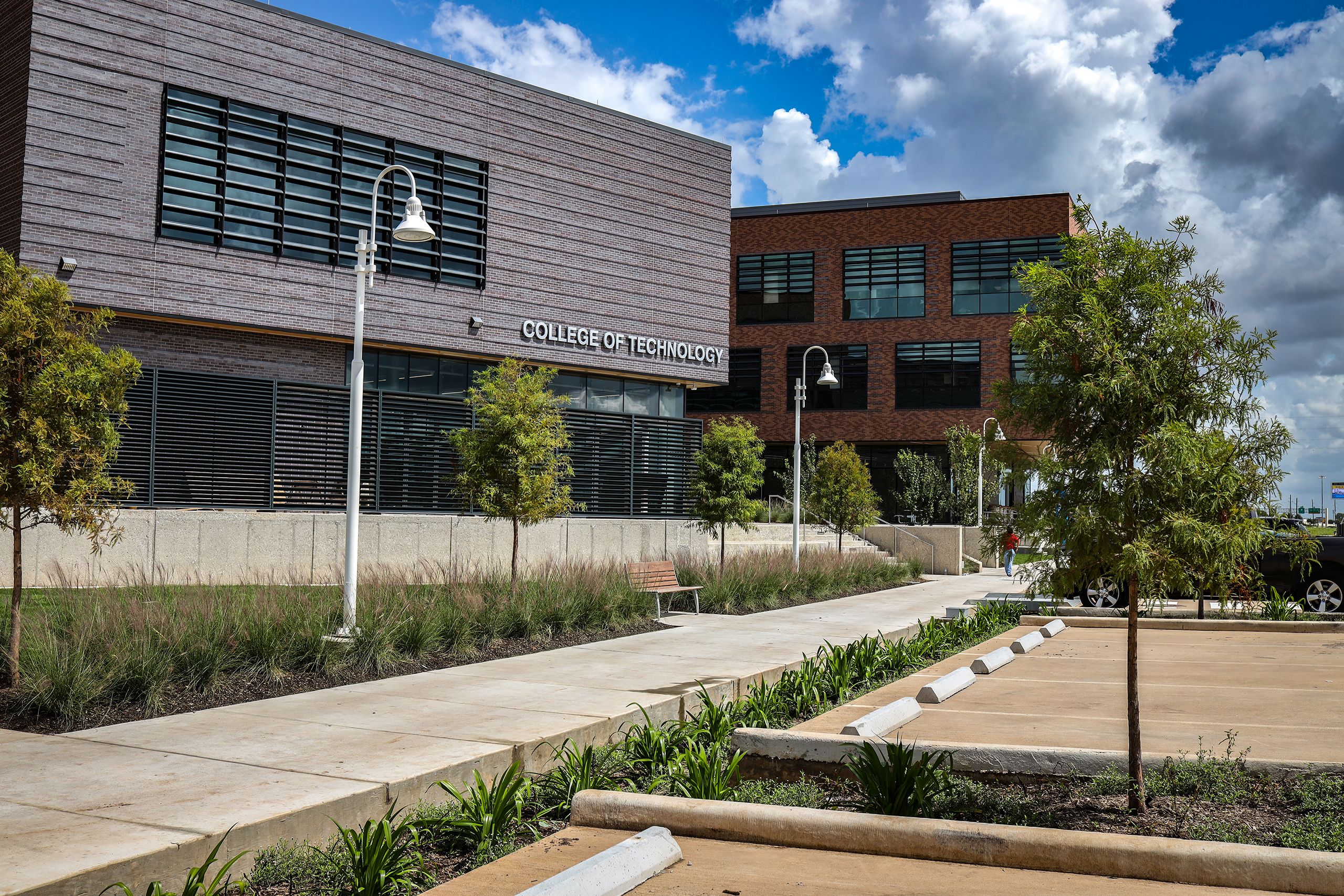 UH at Sugar Land College of Technology
UH at Sugar Land College of Technology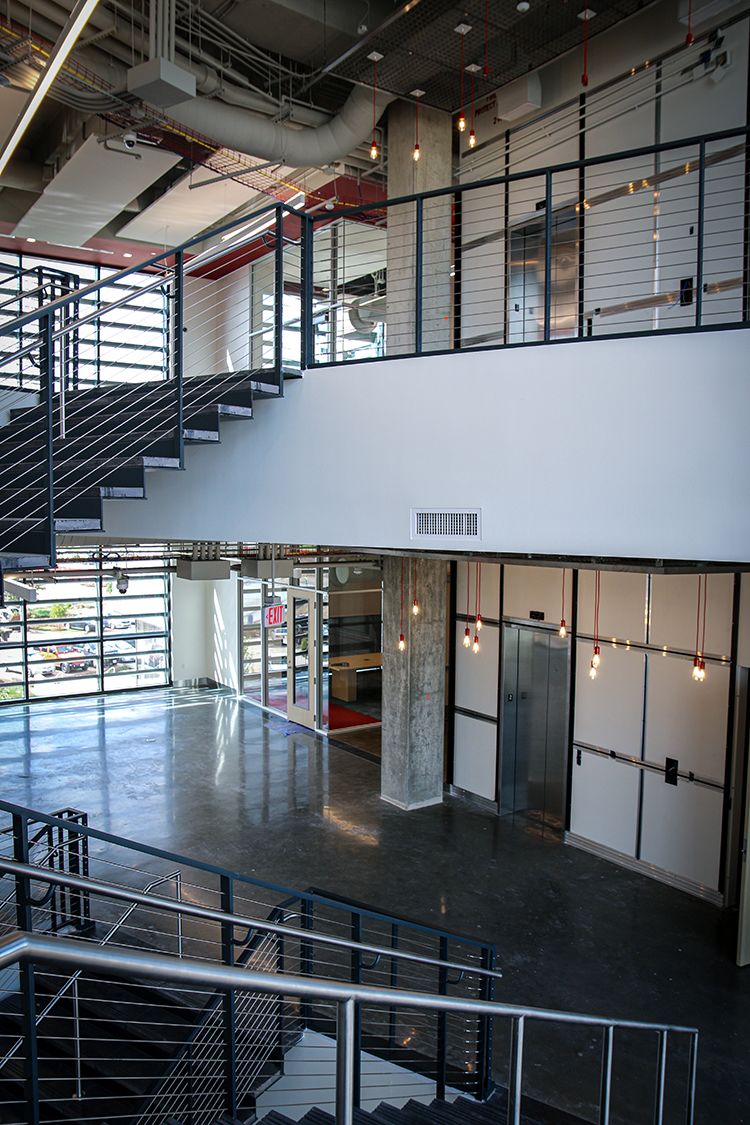 In its commitment to bring its higher education resources to the people and places that need them, UH has opened two new buildings at instructional sites in Sugar Land and Katy.
"The Tier One programs offered at the two instructional sites mirror the professional and career opportunities that will be available to graduates," said Jay Neal, associate vice president for academic affairs and chief operating officer for UH at Sugar Land and UH at Katy. "We worked with stakeholders in both communities and were very intentional in the programs we wanted to offer. We are pleased to bring their vision to fruition."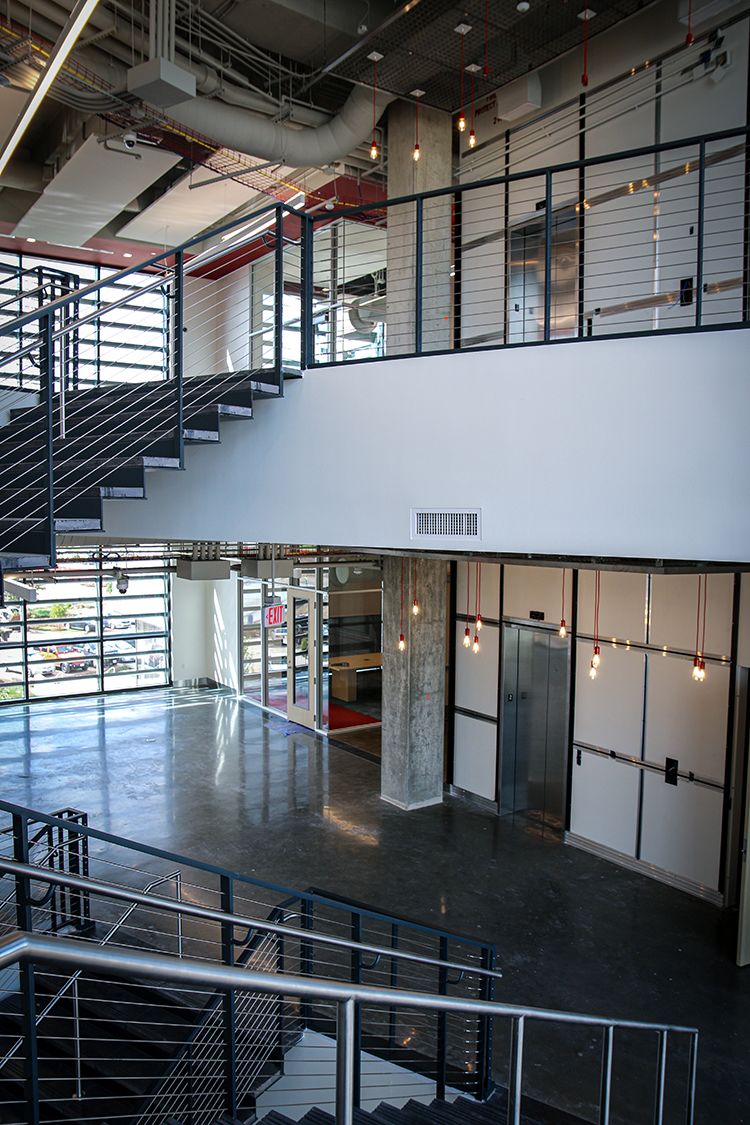 UH Sugar Land College of Technology
The College of Technology Building at the long-established UH at Sugar Land site is a 100,000-square-foot facility with state-of-the- art classroom, training and research spaces. Students may pursue studies in biotechnology, construction management, digital media, human resource development, mechanical engineering, supply chain and logistics technology, and technology leadership and innovation management.
UH Katy Academic Building
The building at the new UH at Katy site, located near the intersection of Interstate 10 and the Grand Parkway, offers programs from the UH College of Nursing and the UH Cullen College of Engineering. UH at Katy shares the facility with UH-Victoria at Katy, which is offering programs in business, education and liberal arts.