ART IS GOOD MEDICINE
UH Graduate Certificate Program Integrates Fine and Performing Arts into Health Care Setting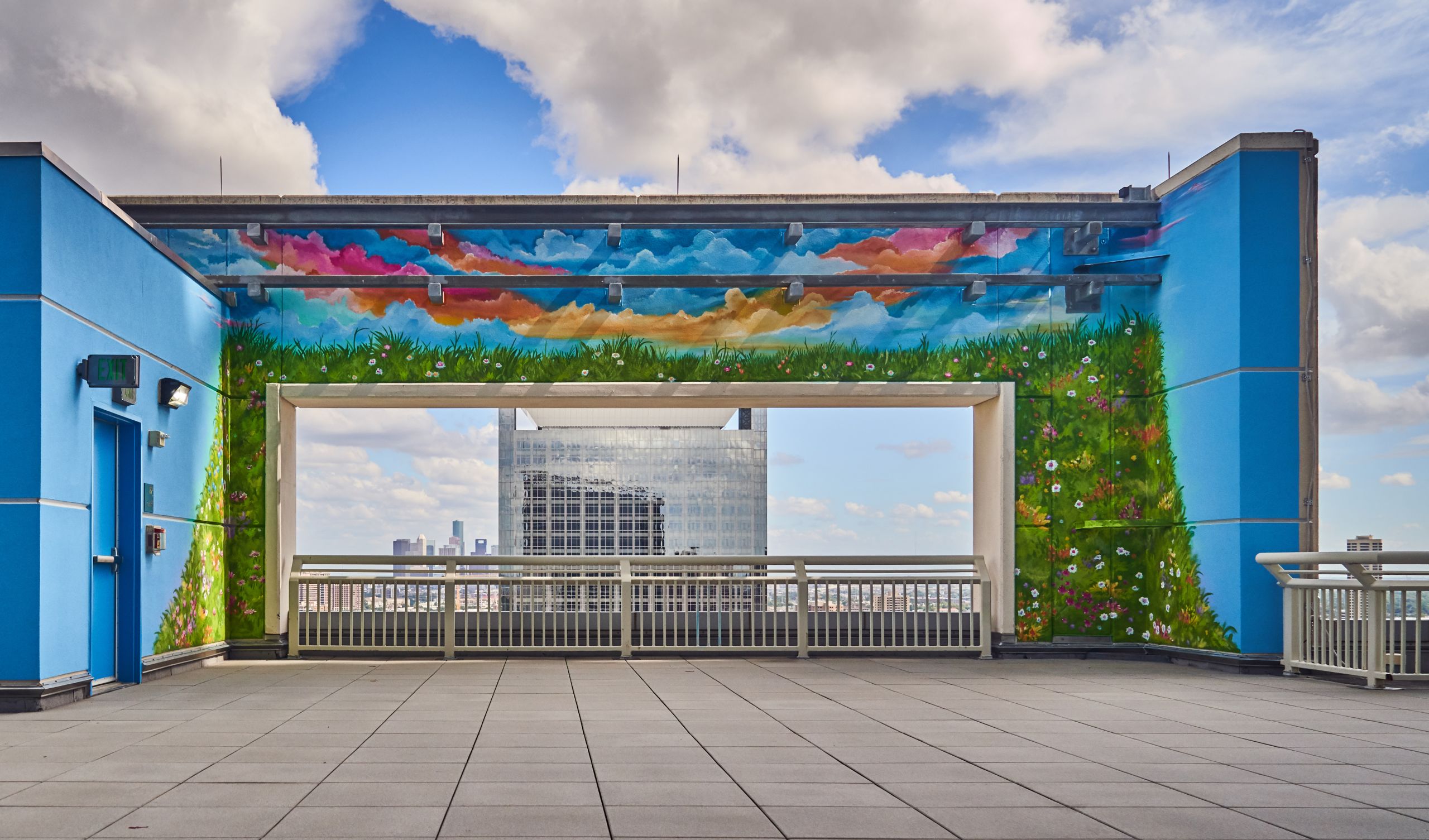 Face-to-face on an iPad, a musician virtually serenades a bedridden patient in the intensive care unit at Houston Methodist Hospital. Nearby in the cancer center, a patient undergoing chemotherapy gets pain relief by looking out the window at a garden and colorful mural painted by internationally-recognized Houston artist GONZO247. Combining art with traditional medicine is becoming standard practice and the impact on patients is significant.
"Bedside concerts often result in a smile or a change in the way a patient interacts with their medical team," said Jennifer Townsend, manager for creative arts therapy at Methodist's Center for Performing Arts Medicine. "These patients have a sense of pride and comfort. They are a little more relaxed. We see this is helping them engage more in their medical care."
There is a growing need for trained professionals to integrate arts services into health and wellness programs, according to the National Organization for Arts in Health (NOAH). Answering the call, the University of Houston is launching a new Graduate Certificate in Arts and Health program this fall.
"The arts are increasingly being used to reduce the experience of pain, help patients express needs and emotions, create a welcoming and uplifting environment and improve health care outcomes," said Andrew Davis, dean of the UH Kathrine G. McGovern College of the Arts. "There is a real need for students with credentials entering this field with training and certification for non-clinical, arts-related work in health care settings."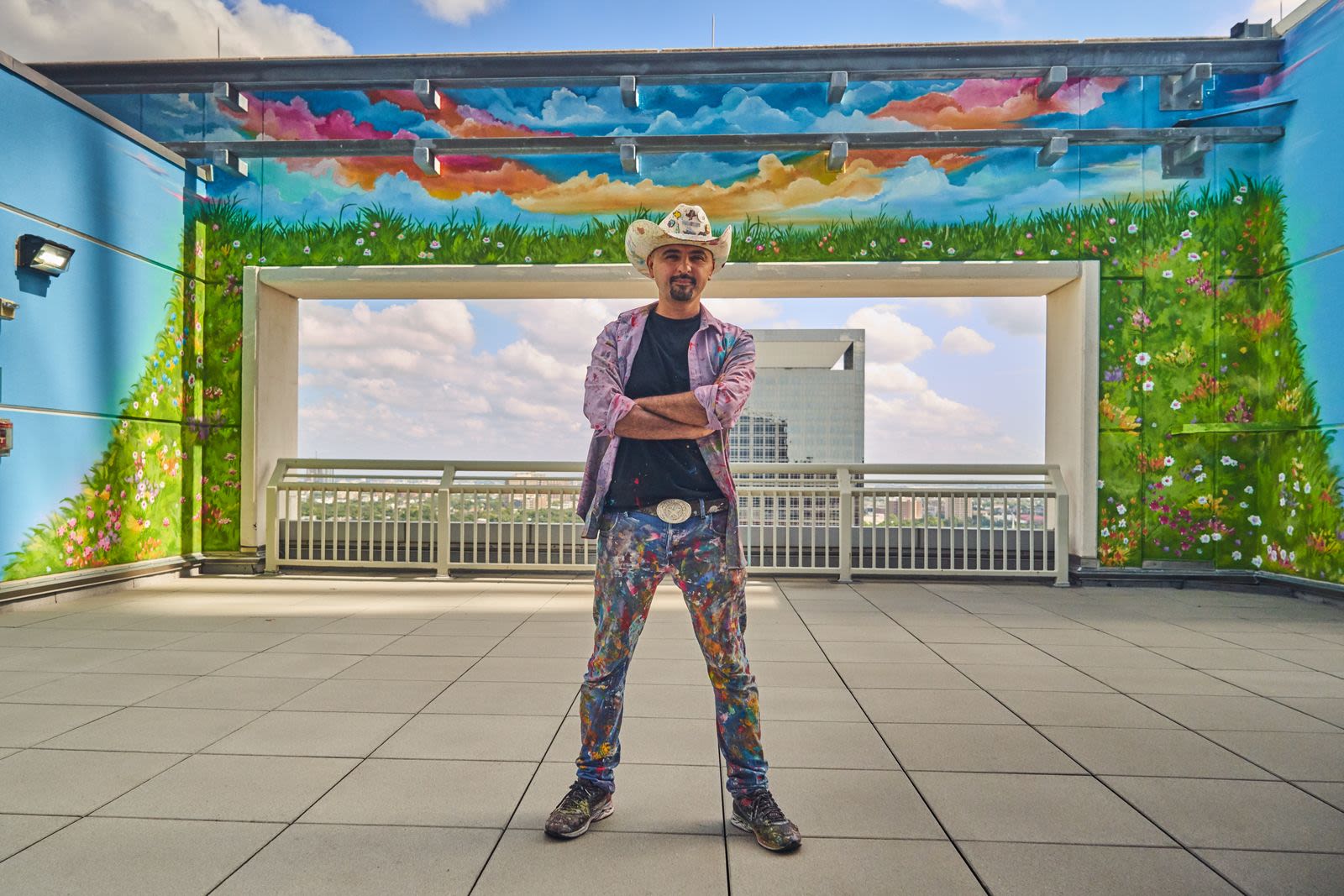 The nine-credit, non-degree certificate program for graduate students is part of the college's Arts Leadership program. Coursework will combine academic and professional training that integrates fine and performing arts into areas of health, health care and well-being in professional health care settings.
Engaging with Experts
Through a partnership with the Texas Medical Center, students will have the opportunity to engage with experts in arts and medicine programs at Methodist's Center for Performing Arts Medicine, Periwinkle Arts in Medicine Program at Texas Children's Hospital as well as other health care providers around the city. But training will take on a different form because of the COVID-19 pandemic.
"What used to be hands-on, in the field experiences pre-COVID, must now happen virtually to ensure the safety of our students and of patients," said Fleurette Fernando, Arts Leadership program director in the McGovern College of the Arts. "With that said, so much can be learned through video and virtual experiences, and we feel confident the student experience will remain positive."
Fernando adds that a new remote way of teaching will also allow instructors to connect with guest speakers from around the world who would not have been able to come to campus for a live, classroom discussion.
Shay Thornton Kulha will teach the program's Introduction to Arts and Health course this fall. As senior project manager for Methodist's Center for Performing Arts Medicine, she will guide students on how to create programs that serve the health care community, whether inside an organization's physical walls or in an innovative virtual capacity.
"We will not only define and provide an appropriate scope of work for the artists and arts leaders in health care environments, but also an educational program on how to build a more holistic healing environment through the arts in a COVID-19 world," Kulha said.
Art is about humanizing the health care experience, Fernando said. That means giving patients a sense of control and purpose, reducing their anxiety and pain and building a safe, warm community.
"It's incredible to see how the arts have physically impacted the patients," said Caroline Docwra, visual arts project specialist at Methodist's Center for Performing Arts Medicine and an alumna of the UH Arts Leadership program. "You see the connection when you are in an arts organization, but in a hospital setting, it takes on a more powerful meaning when it's something that's taking away a little bit of stress from a patient's situation and replacing it with a positive moment."
To learn more about the Graduate Certificate in Arts and Health visit the program's website.