PUBLIC ART'S MOMENT
UH System Celebrates 50 Years of Public Art with Ambitious New Temporary Art Program and Texas-sized Commission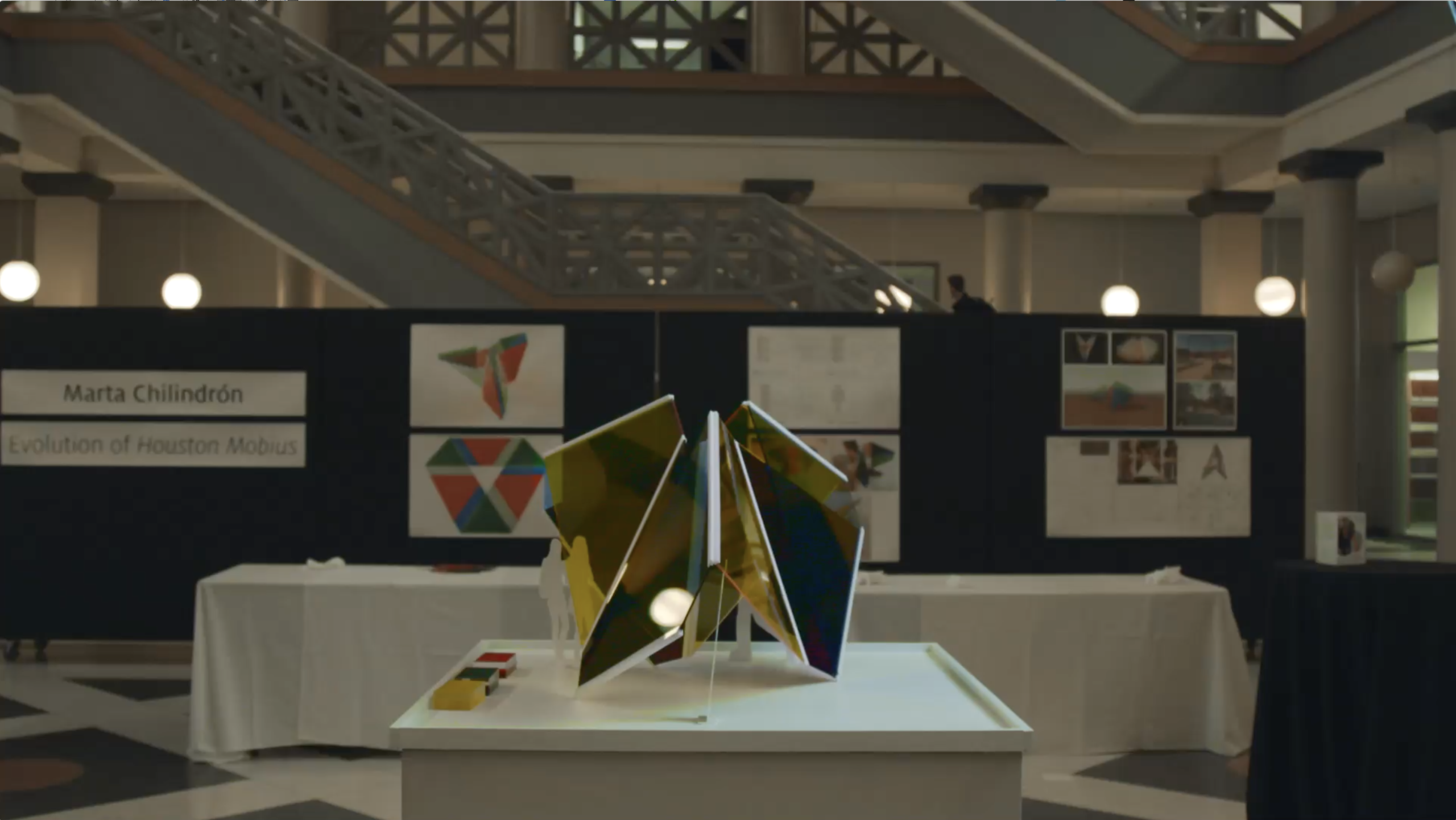 For the University of Houston System, 2019 is a year to celebrate. It marks 50 years since UH became the first university in Texas to adopt a Percent for Art program. It happened back in 1969 when lawmakers allowed state agencies to set aside up to 1% of capital construction budgets for a public art installation. The breadth of the collection today comes as a surprise to most: there are more than 700 works in UH System public art collection- it's one of largest and most important collections of its kind featuring internationally renowned artists.
The program that oversees the collection, Public Art of the University of Houston System (PAUHS), is invigorating audiences and enhancing campus life at all four UH System universities through a series of bold new initiatives in 2019 happening at UH, University of Houston-Downtown, University of Houston-Clear Lake and University of Houston-Victoria. The goal: welcome the public to visit the free, world-class open air museum that spans the UH System universities.
TEMPORARY PUBLIC ART PROGRAM
The UH System announced in March 2019 it would be the first public university system in Texas to launch a temporary public art program. Marta Chilindrón, a New York-based Argentinean artist known for her collapsible and reconfigurable sculptures will have the first installation in PAUHS's Temporary Public Art Prgoram in late summer 2019. Her sculpture, "Houston Mobius," will be installed within the University of Houston arts district.
"I think public art is very important and necessary for everyone."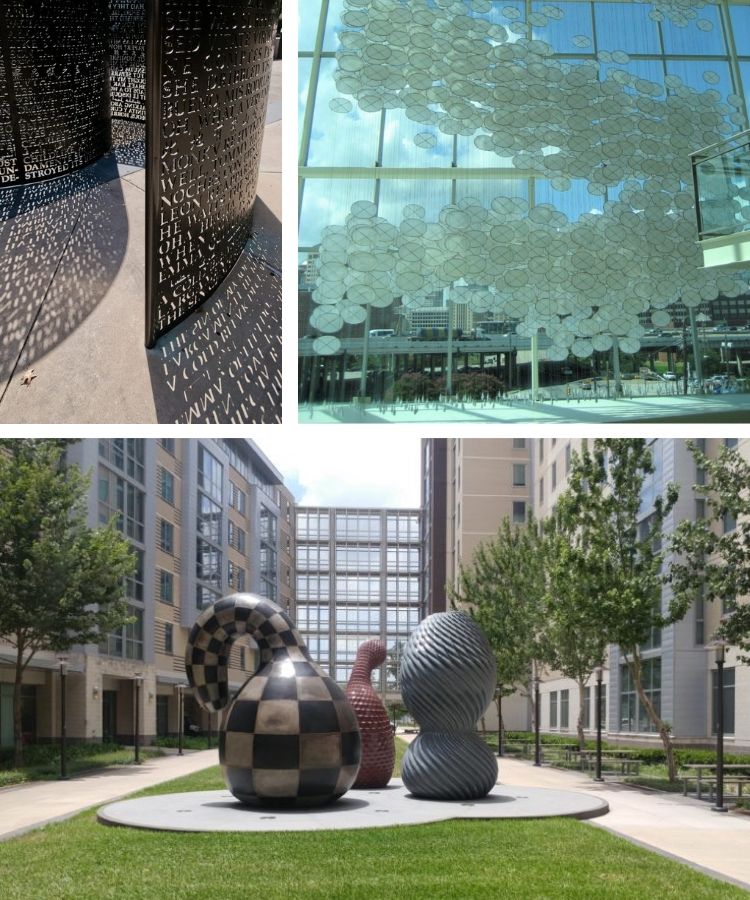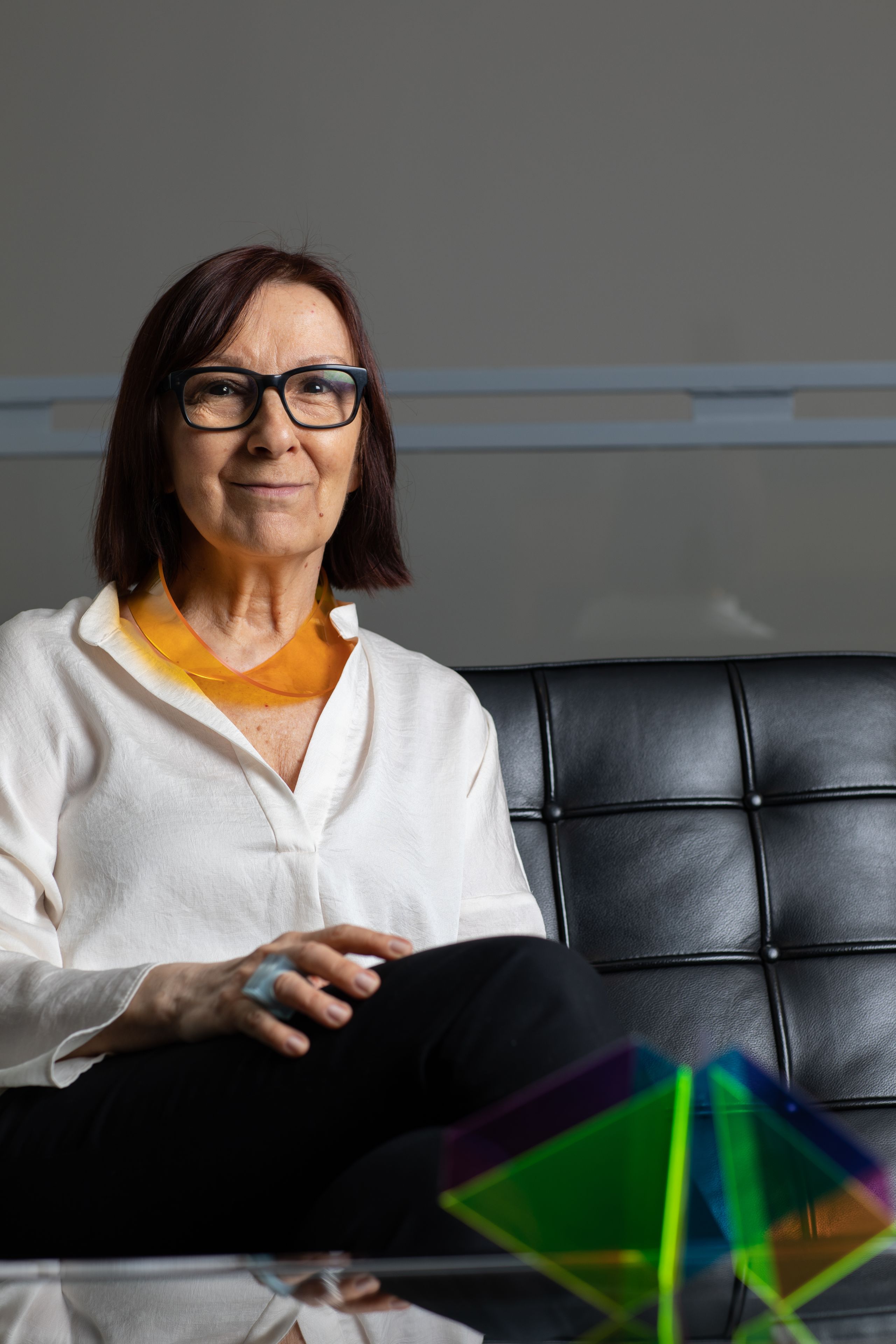 "HOUSTON MOBIUS"
Chilindrón is creating a Texas-sized version of her "Mobius" series, and it's no small feat. "Houston Mobius" will be made out of transparent, reflective, industrial-grade acrylic and will be the largest she's ever created- roughly four times larger than her previous works, spanning 11 feet high by 22 feet deep and 25 feet wide.
"I haven't done large work like this in a long time, so it's going to be a real challenge to see what 'Mobius' looks like at this scale."
Chilindrón shared her vision for "Houston Mobius" with audiences April 7 during a signature PAUHS event to formally announce the launch of the Temporary Public Art Program. "Mobius in the Making: An Afternoon with Marta Chilindrón" was the first public event in series of innovative programs marking the 50th anniversary.
For the artist talk, Chilindrón joined María C. Gaztambide, PAUHS director and chief curator; as well as Joe Meppelink, principal of Metalab, who is overseeing the "very tricky" fabrication of the "Houston Mobius" sculpture using a computer numerically controlled fabrication process otherwise known as a CNC or robotic manufacturing.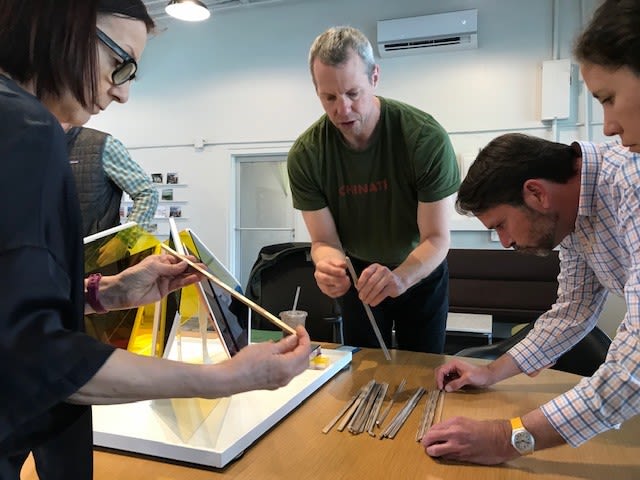 "We have the real joy of doing this kind of work for artists in really pushing technology," said Meppelink. "We believe this kind of work simply could not have been done 10-20 years ago. The possibilities with advanced 3D modeling and robotic manufacturing are such that they really open doors. Those processes really open doors for artists in some really compelling ways. Marta is obviously pushing those boundaries now."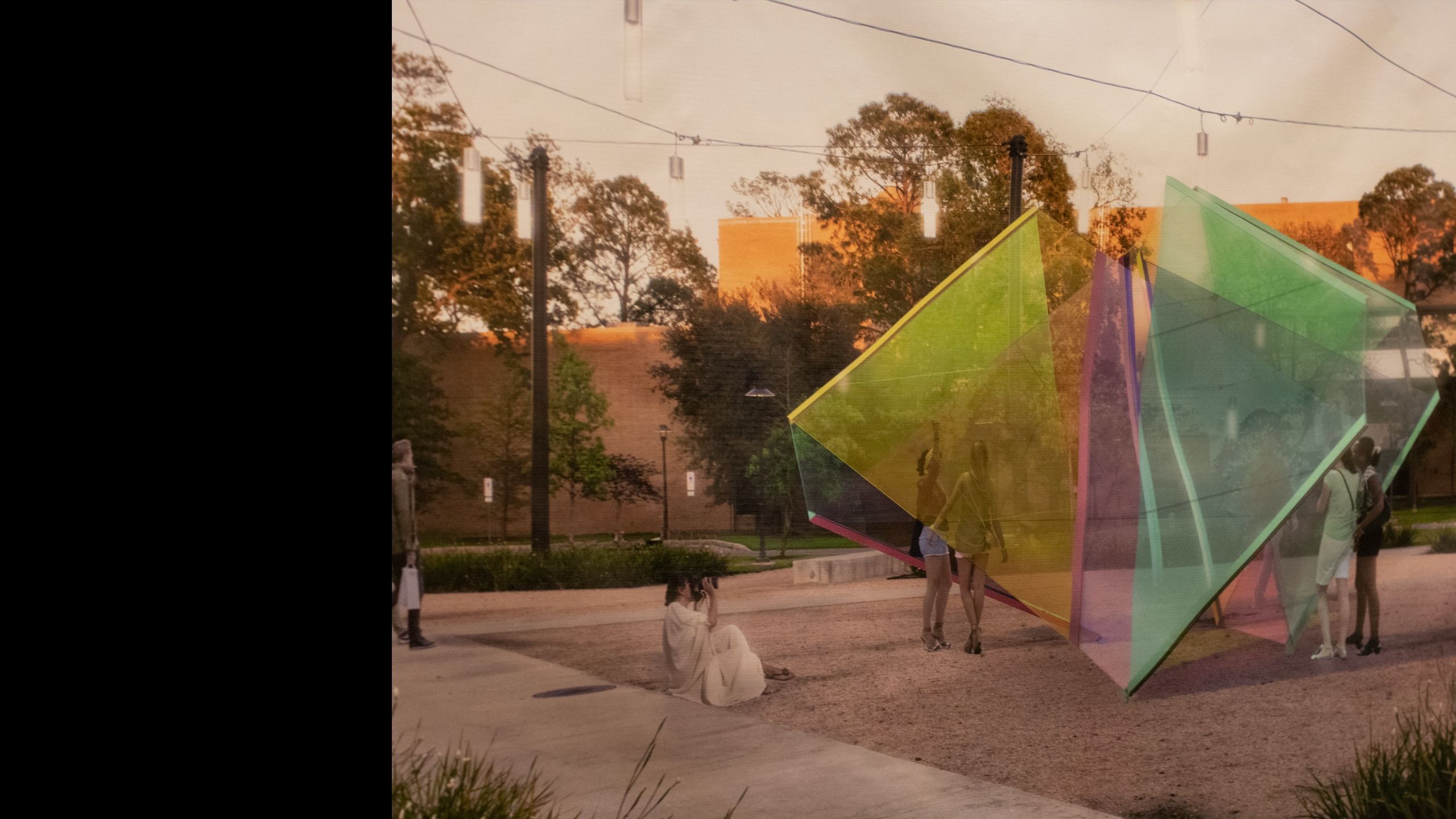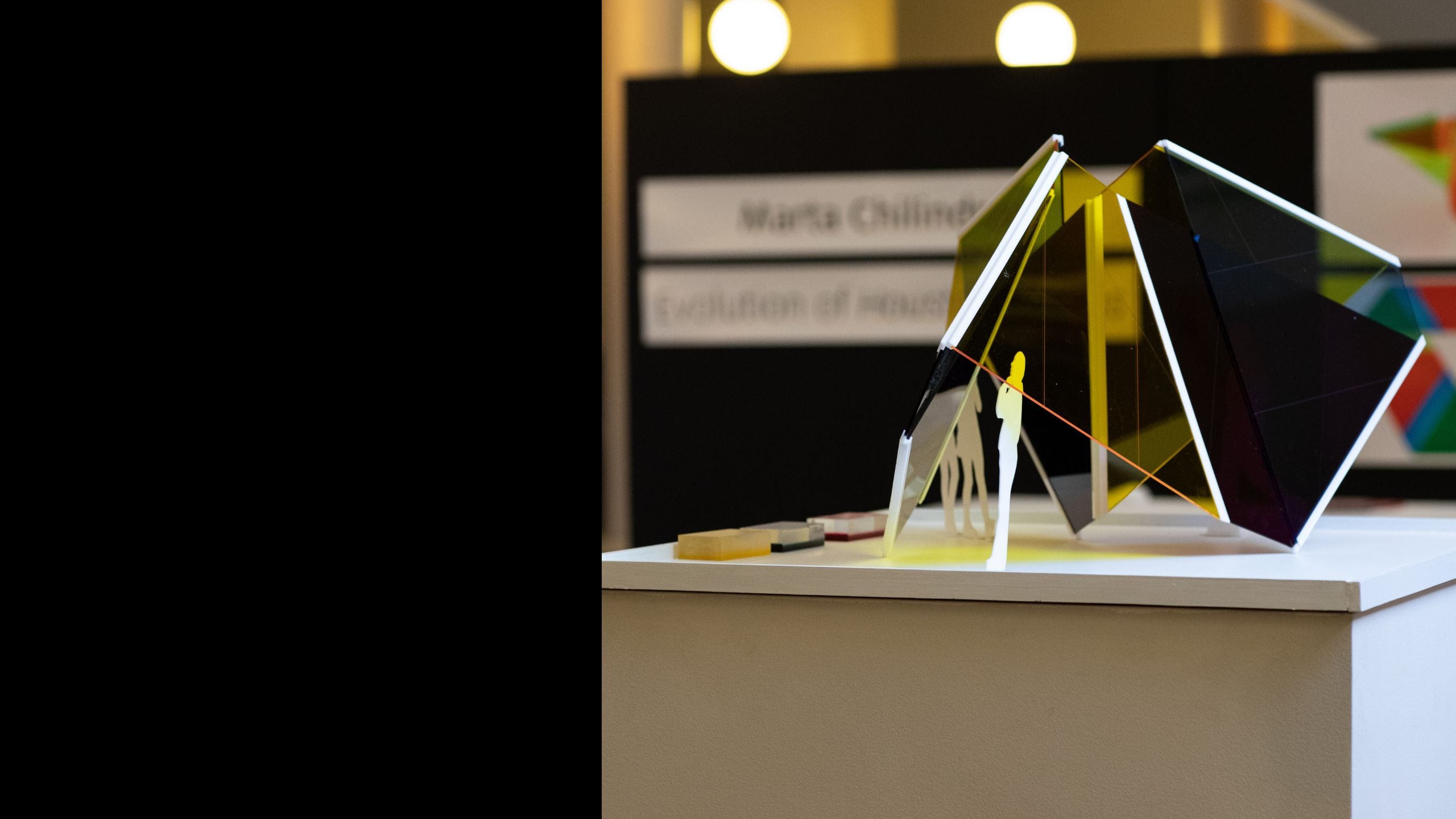 Artist Marta Chilindrón and Metalab's Joe Meppelink discuss the making of "Houston Mobius."
Artist Marta Chilindrón and Metalab's Joe Meppelink discuss the making of "Houston Mobius."
Gaztambide said pushing boundaries is exactly the point. She says the beauty of the Temporary Public Art program is that it provides opportunities for artists to expand the limits of their own work while at the same time allows community members to connect with the pieces on an educational level.
"We want to make sure that with the artists we select, the projects that we help create, we are opening up the possibility of dialogue –making sure the artists expand their reach and push the envelopes in terms of producing cutting-edge public art, but we also want to make sure that we as viewers come together and initiate dialogue around these pieces," said Gaztambide.
Event participants interacted with smaller-scale prototypes or maquettes of previous works, including one that is one-eighth the size of "Houston Mobius."
"Houston Mobius" is expected to completed and installed late summer at Wilhelmina's Grove, a green space in the heart of the UH Arts District and the gateway to public art. Following its installation at UH, this work and future temporary art pieces in the program, will be sited at other UH System universities, making it a system-wide endeavor.
"I think public art is very important and necessary for everyone," said Chilindrón, who noted traditional museums may not always be accessible to everyone. "In a university it's wonderful, it should be in public parks and accessible to all. It's a great job the university is doing."