Tools of the Trade
Newly expanded Arts & Technology Center provides space to hone skills, bring design into three dimensions.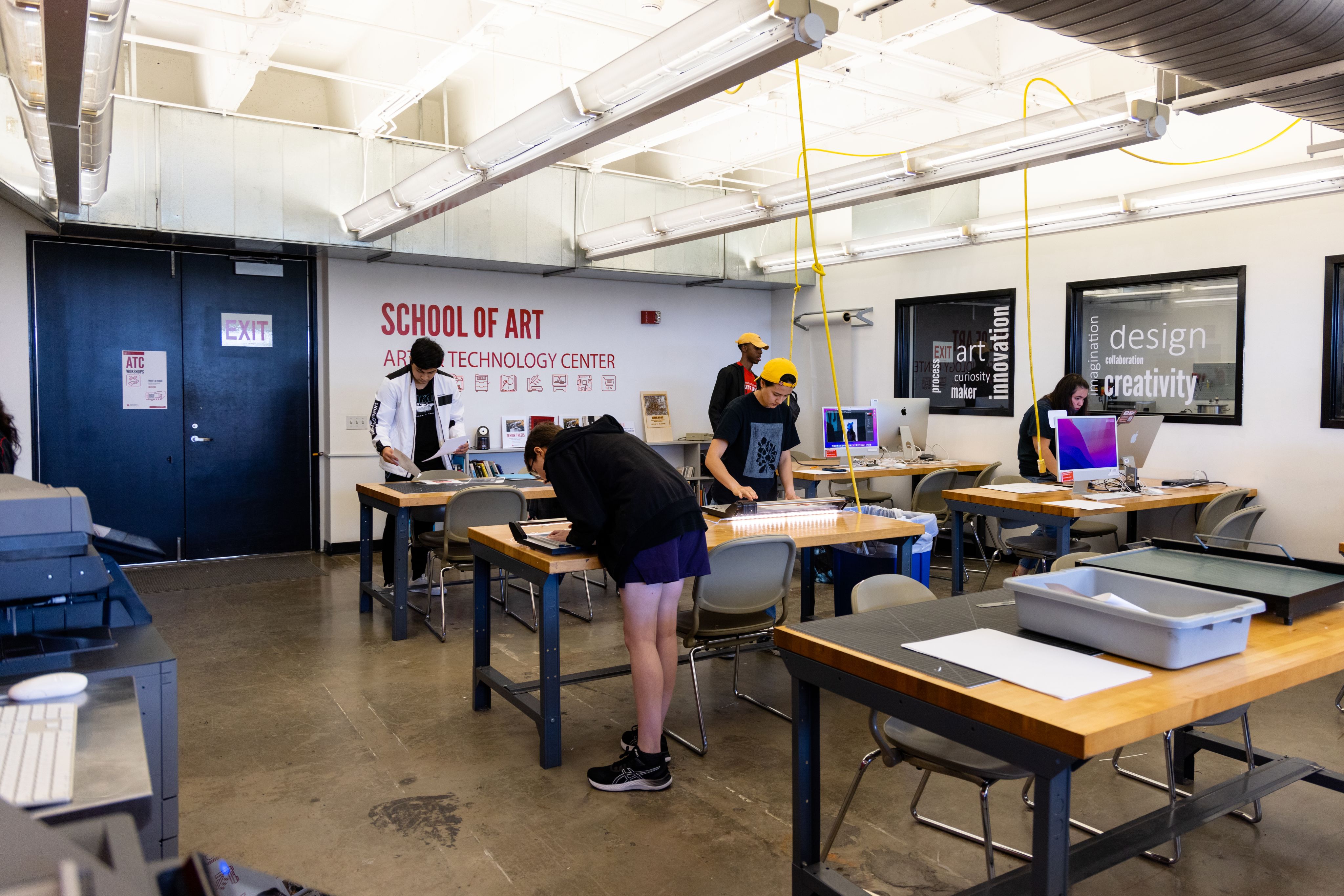 When a class project requires intricate and precise designs that will garner that "A" grade, students head to the newly renovated Arts & Technology Center, which is part of the Kathrine G. McGovern College of the Arts. It's a one-stop-shop providing students with access to tools and material resources to bring their art and design projects to life. The center was renovated last year, doubling its footprint and modernizing the equipment and amenities. It includes six distinct rooms, a computer lab, state-of-the-art tools and equipment, collaborative worker spaces and a store for students to checkout necessary items. The space now serves more than 200 students daily.
"This newly renovated space offer students a wide variety of technologies to help them with their artistic practices," Stephan Hillerbrand, School of Art Professor and director of the center.
Here are some of the standout tools and equipment that help UH students push the boundaries of their creativity.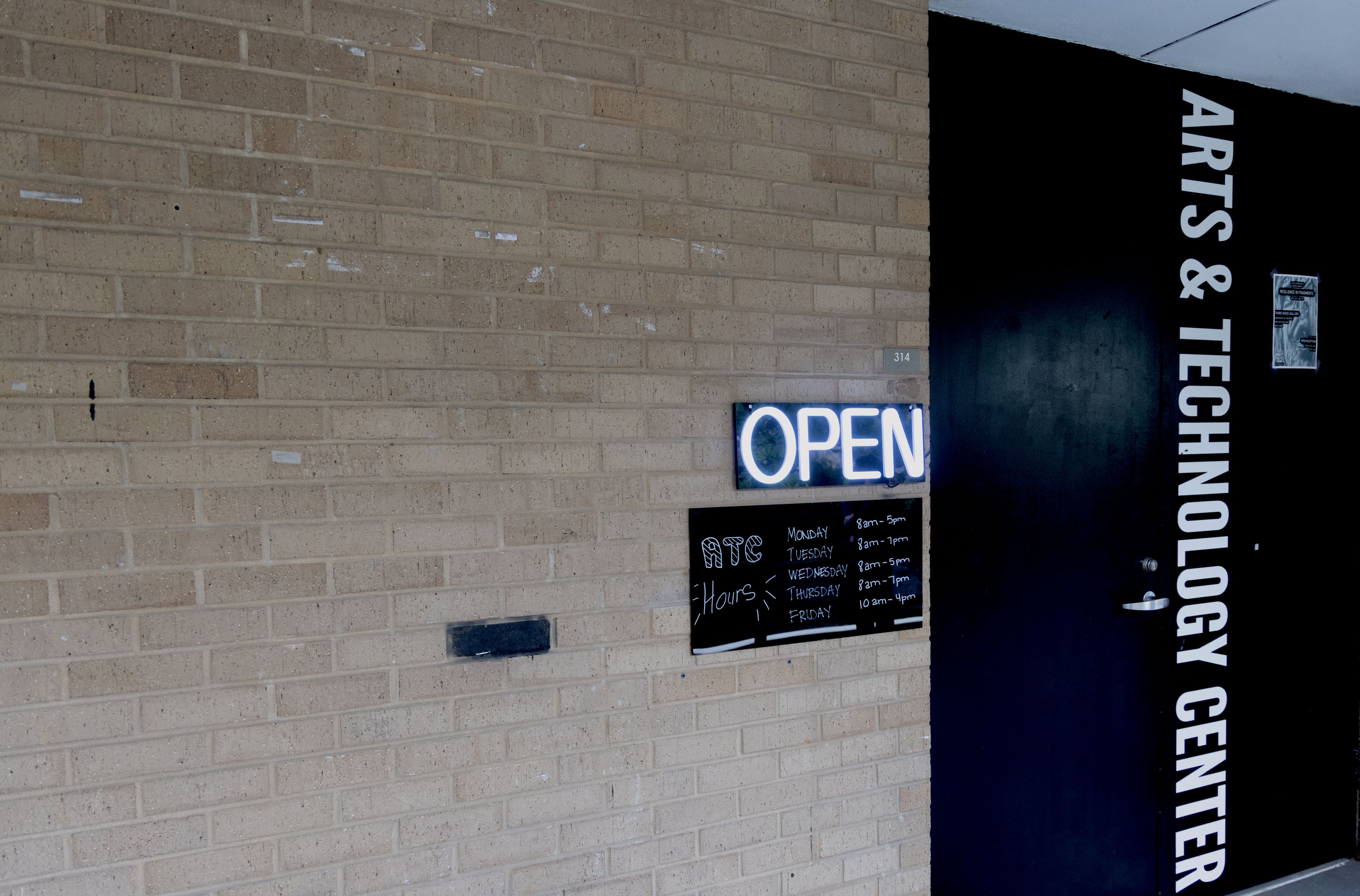 Have you ever wanted to create a unique piece of jewelry, collectible figurines, toys or home décor? At the center, students create three-dimensional objects from their digital designs. For example, in the course "Introduction to Digital Tools," students created 3D masks, custom printed jewelry and puzzles. Imagine having the ability to make something truly special that reflects your passions. One student took full advantage of this opportunity and utilized the 3D printer to create a full-scale Star Wars Mandalorian helmet.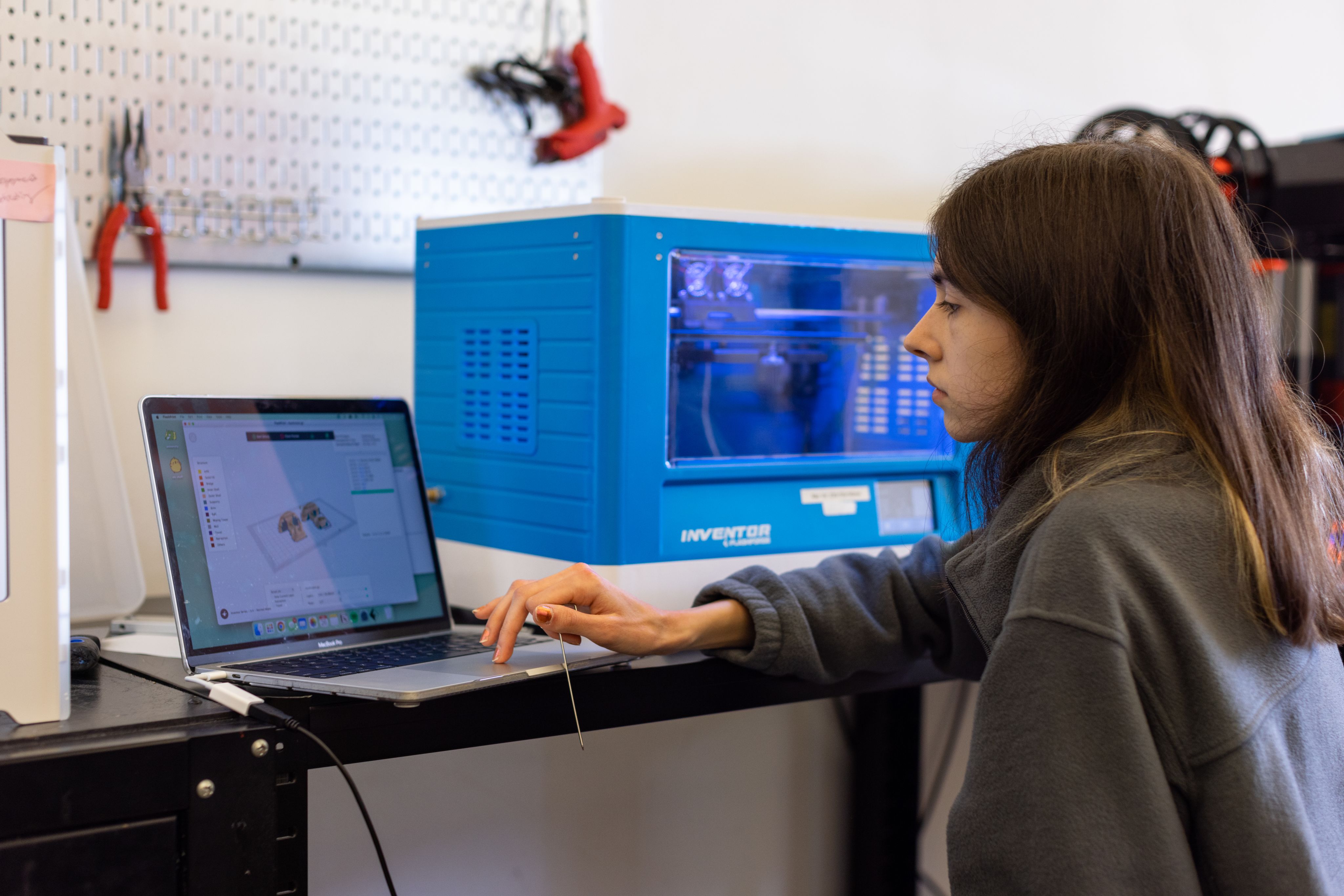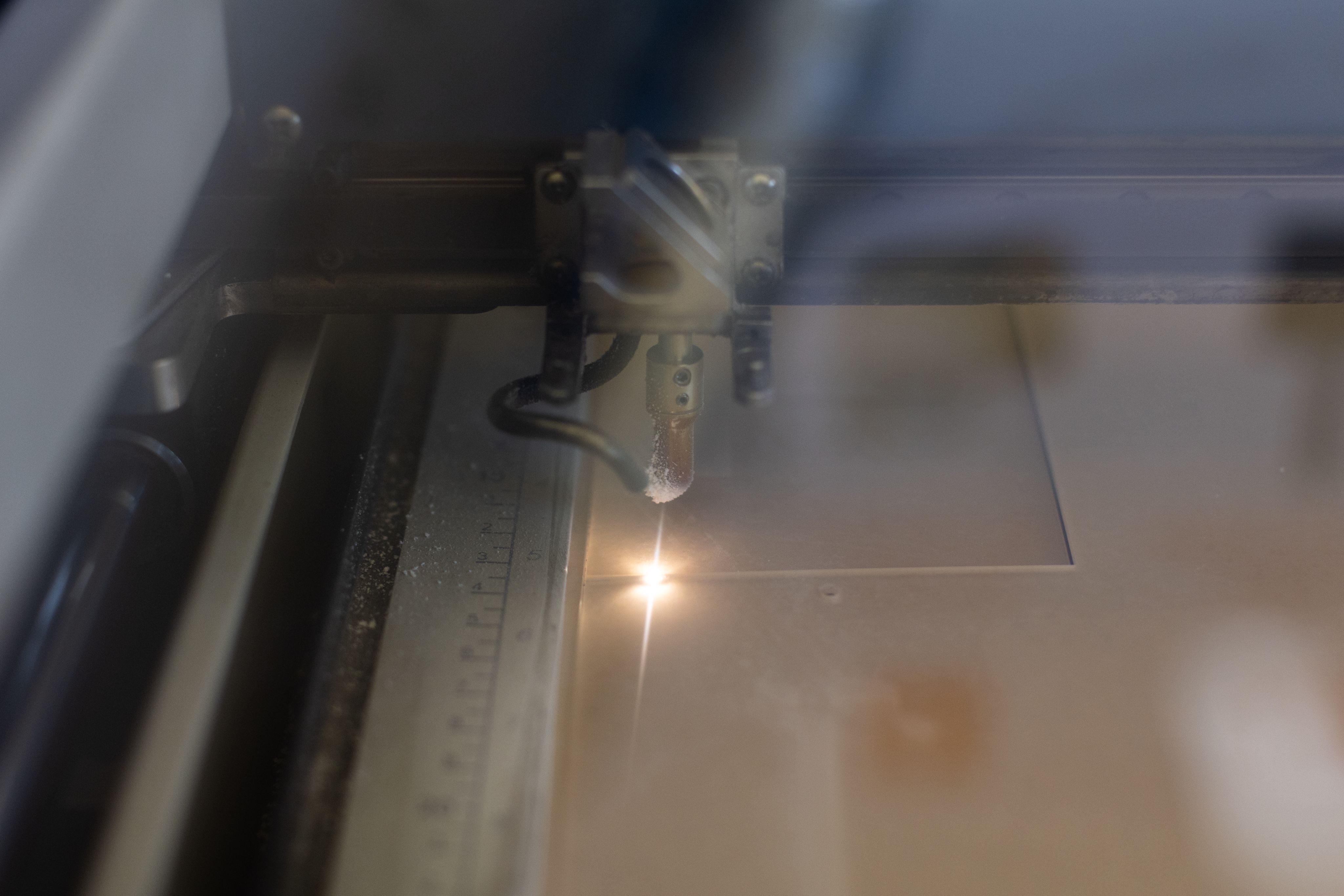 The laser cutter machine is one of the most popular and versatile tools at the Arts & Technology Center. With its high-powered laser beam, the machine can precisely cut and engrave materials such as wood, acrylic and even metal. The laser cutter works by focusing the laser beam onto the material, generating intense heat that causes the material to vaporize or melt. The result is a clean and accurate cut or etching. Students utilize this tool for a variety of projects— from making pieces for children's toys or engraving coasters to constructing architecture models.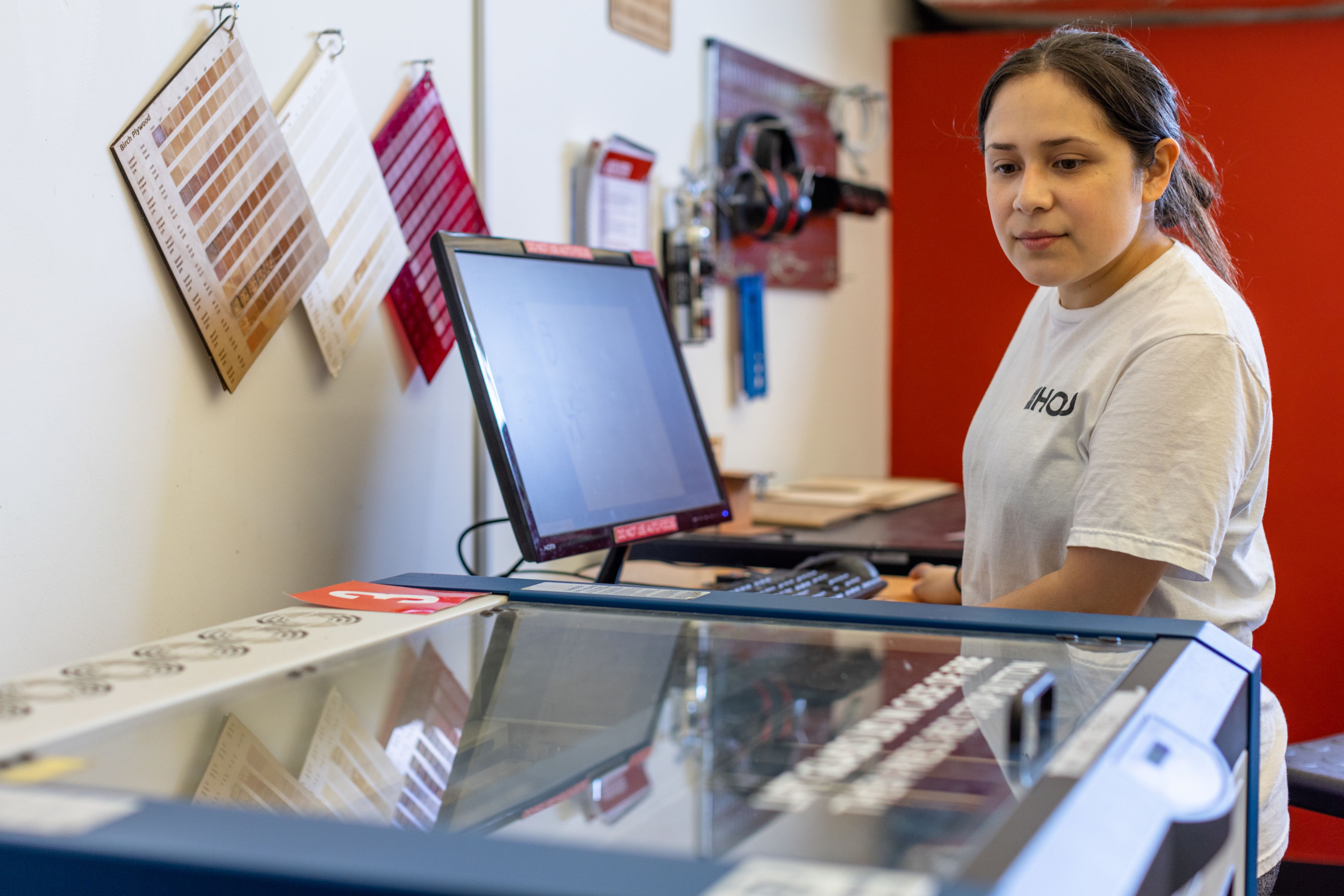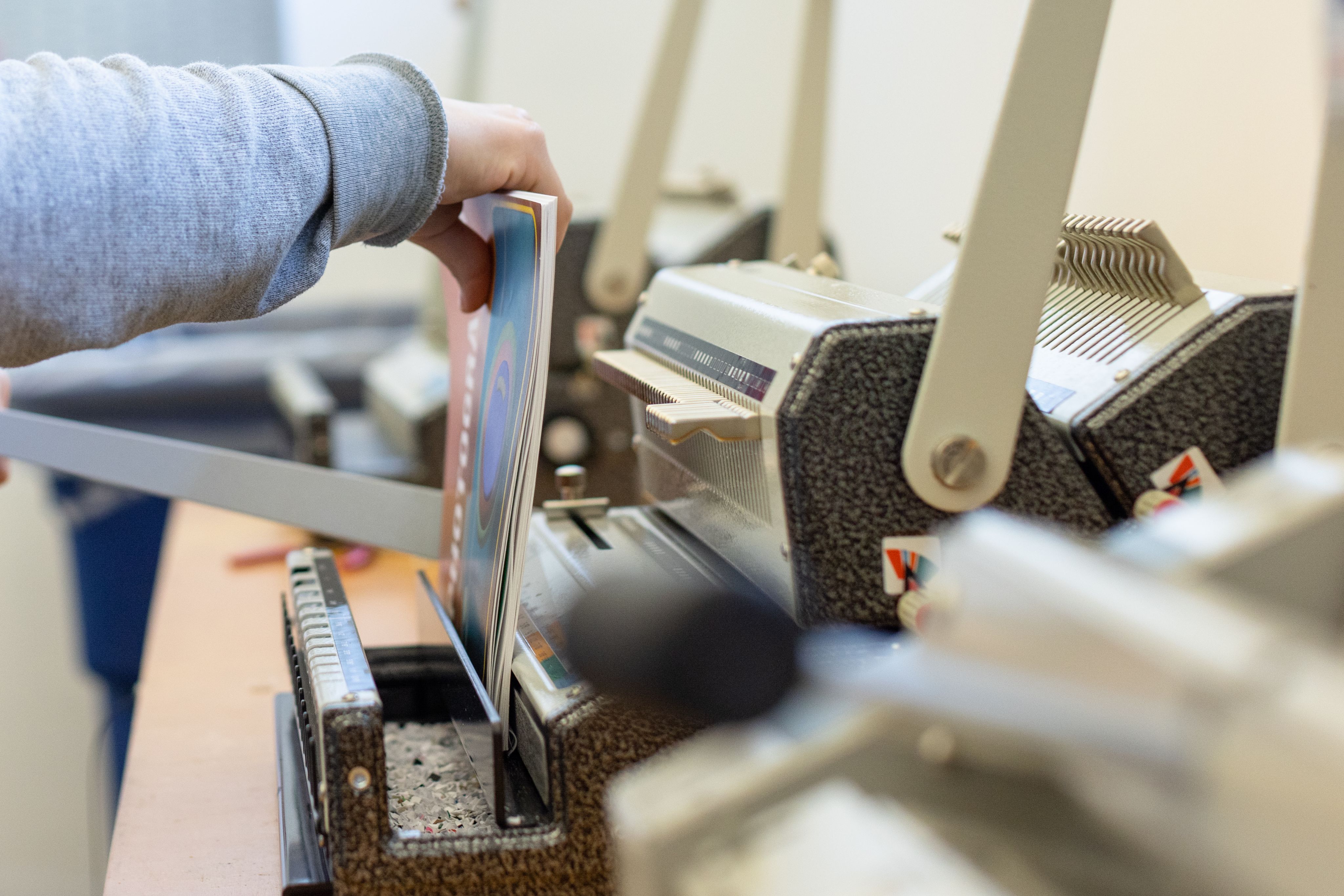 Often, art students need a practical and visually appealing way to showcase their creative projects—from art journals and sketchbooks to portfolios and photography. The Akiles WireMac-Duo Combo Wire Binding Machine helps students package their presentations in a way that matches their creative vision. It can produce high-quality, professional-grade publications that are both visually appealing and durable. UH's aspiring writers, visionary artists and designers are able to craft beautiful and truly unique publications.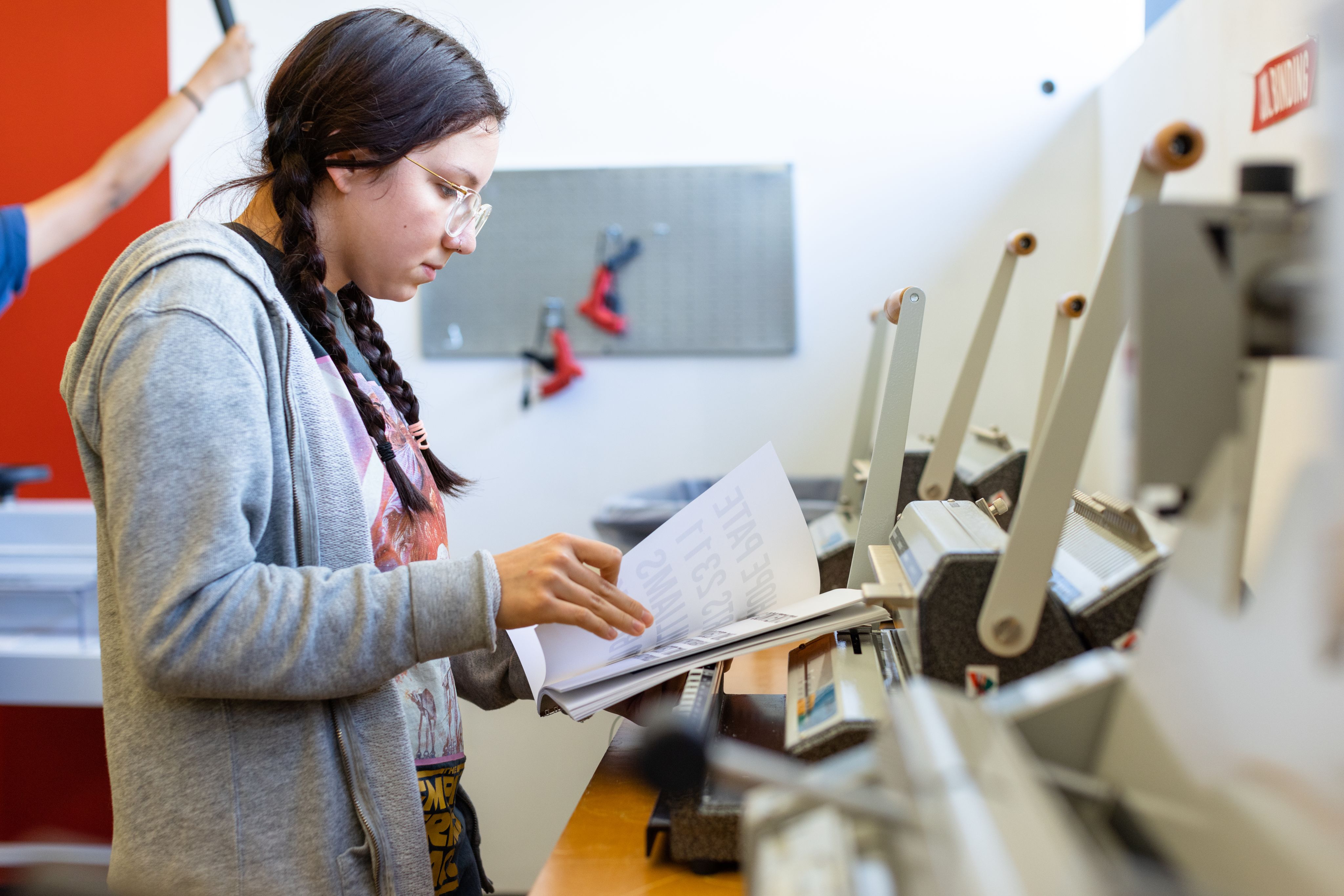 Epson Large Format Printers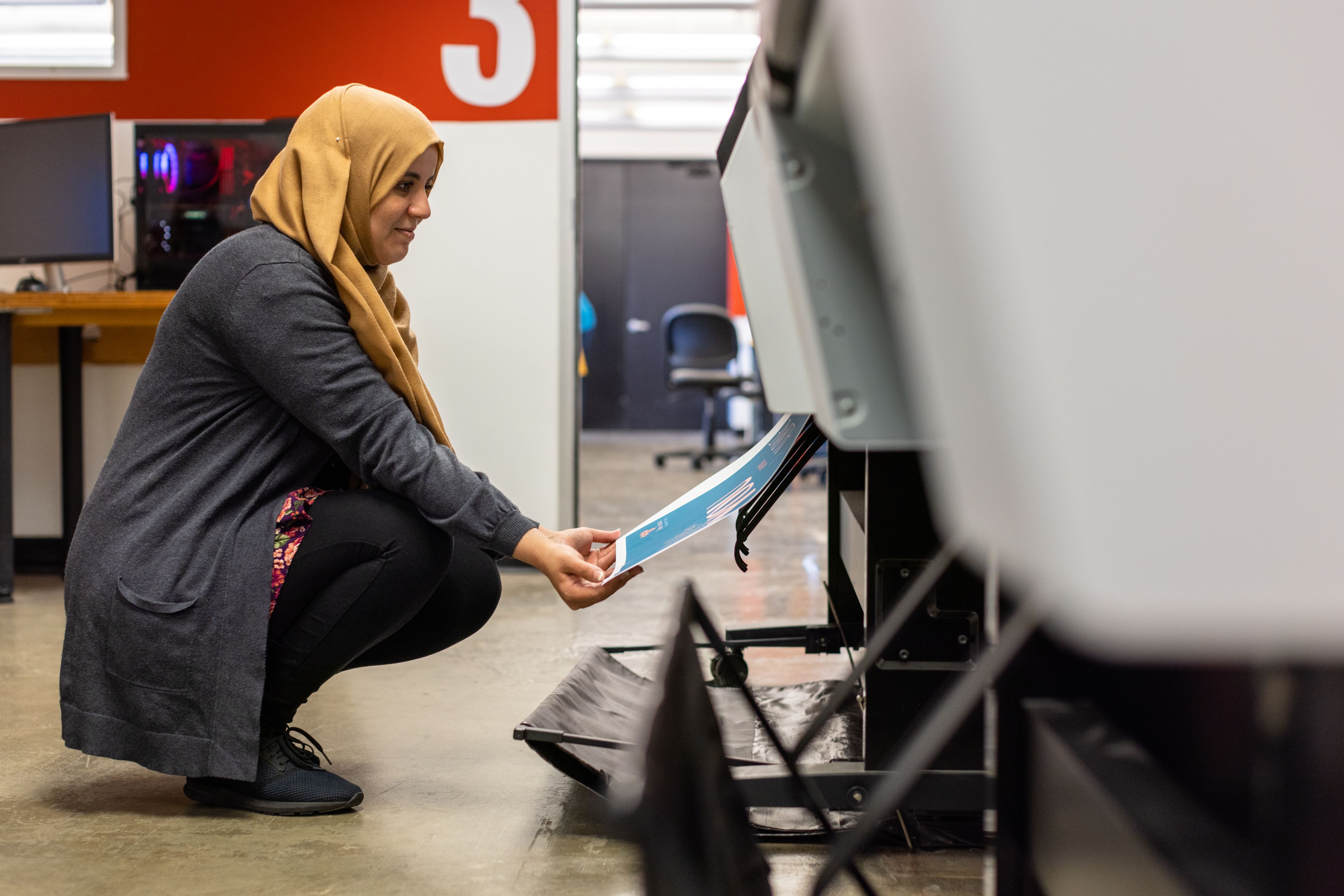 It's evident that UH students have a gift for thinking big, and we're not just talking metaphorically. Using the Epson Large Format Printer, students can produce high-quality prints up to 44 inches wide and 500 inches long, perfect for posters, banners and other graphics— even custom wallpaper. Students can print their creations on various media such as canvas, fine art paper or photo paper, maintaining excellent color accuracy, detail and depth.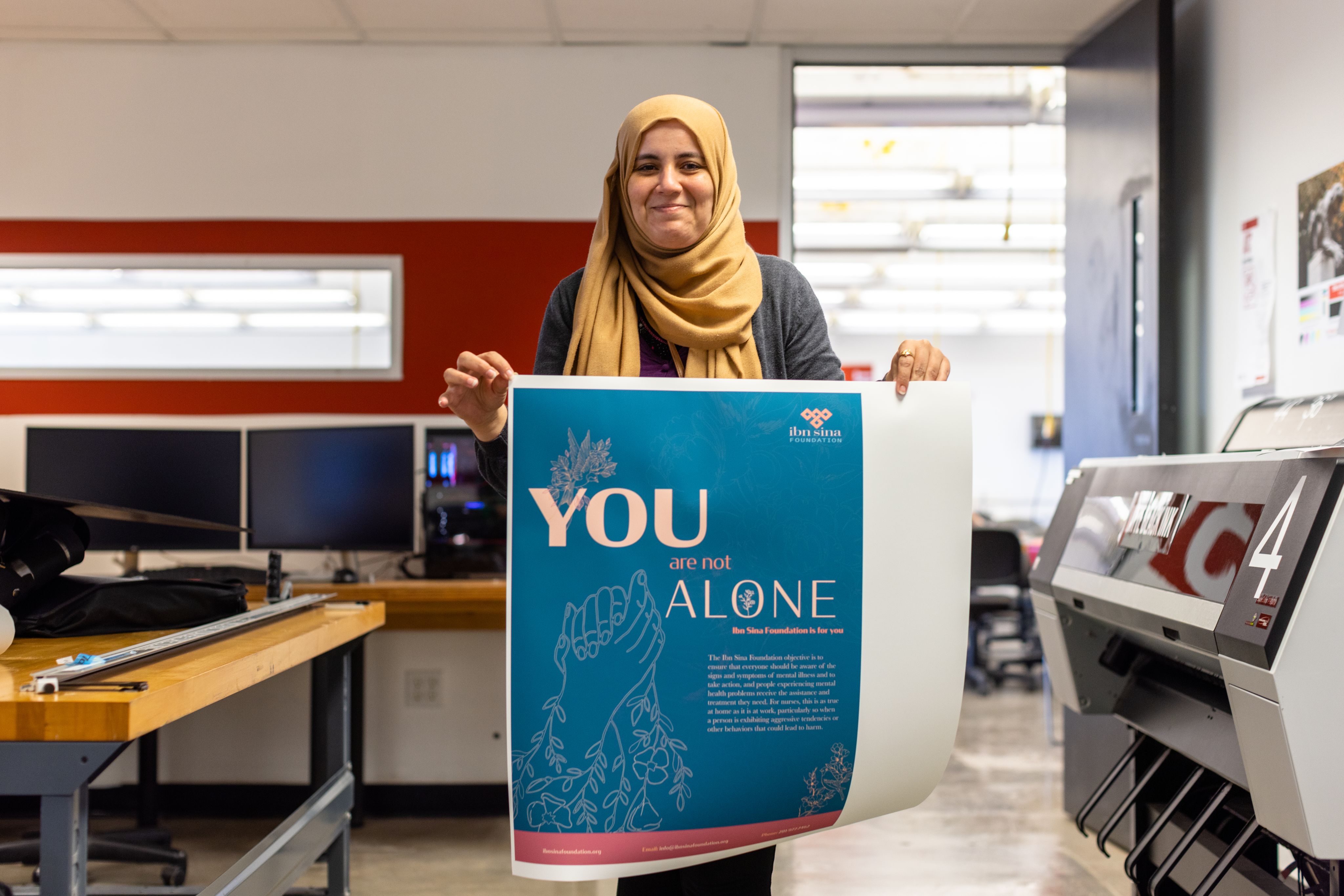 Graphic Vinyl Cutting and Finishing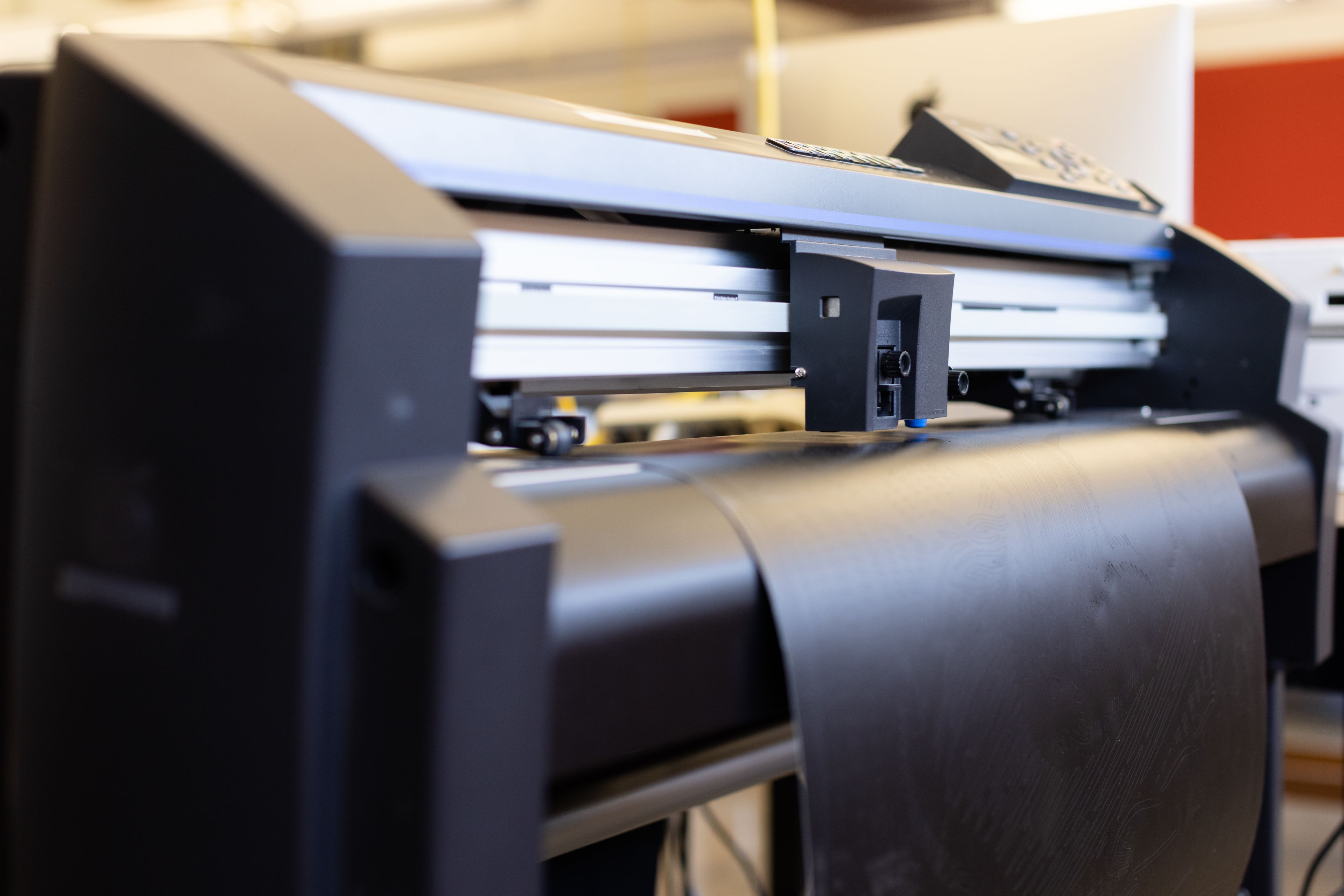 With the graphic vinyl cutting and finishing tool, students have created captivating collages, intricate kit patterns, pop-up cards, custom decals, stickers and complex shapes for books. The highly efficient tool enables students to cut and finish vinyl with great accuracy, resulting in sharp, clean and detailed designs.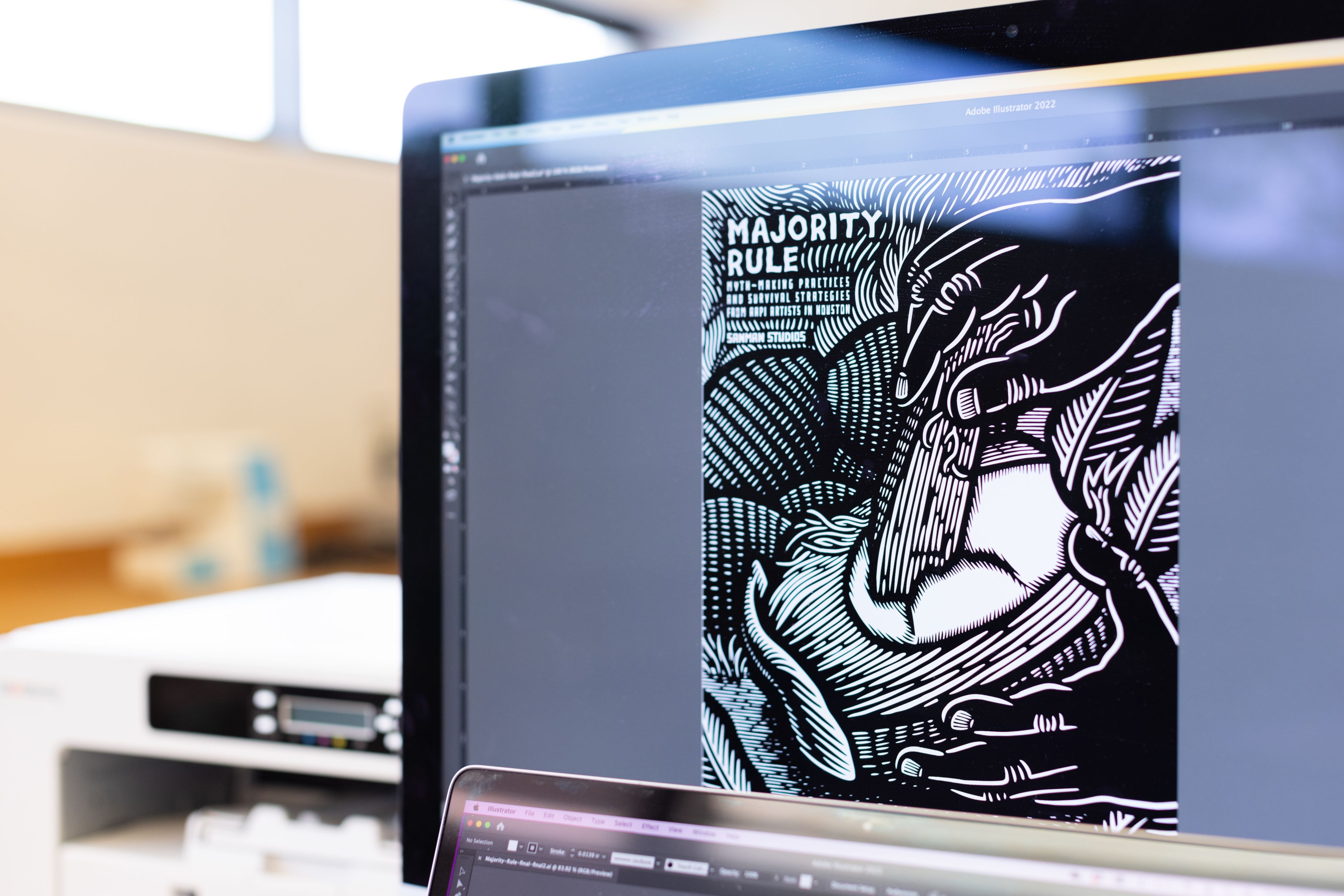 The effectiveness of these tools relies heavily on the skills and competence of the students wielding them. To that end, the center provides valuable resources to enhance students' production skills through a variety of educational workshops, including tool demonstrations and best practices. With a dedicated team including a full-time faculty member, lab manager and more than 15 lab monitors, the center always has someone ready to to offer personalized assistance, guidance and mentorship.
In addition, the center store provides a variety of items at a low price, including 'Course Kits' that provide all the materials needed for coursework art projects.
"The focus of the store is to supply as many items as we can that would be helpful to students once they are on campus," Hillerbrand said. "There are many items — like ceramic clay or a metallic screen for screen printing — where if the student had to get it by themselves, they would have to drive almost an hour away from campus. We want to provide convenience to the students so they can concentrate on their studies."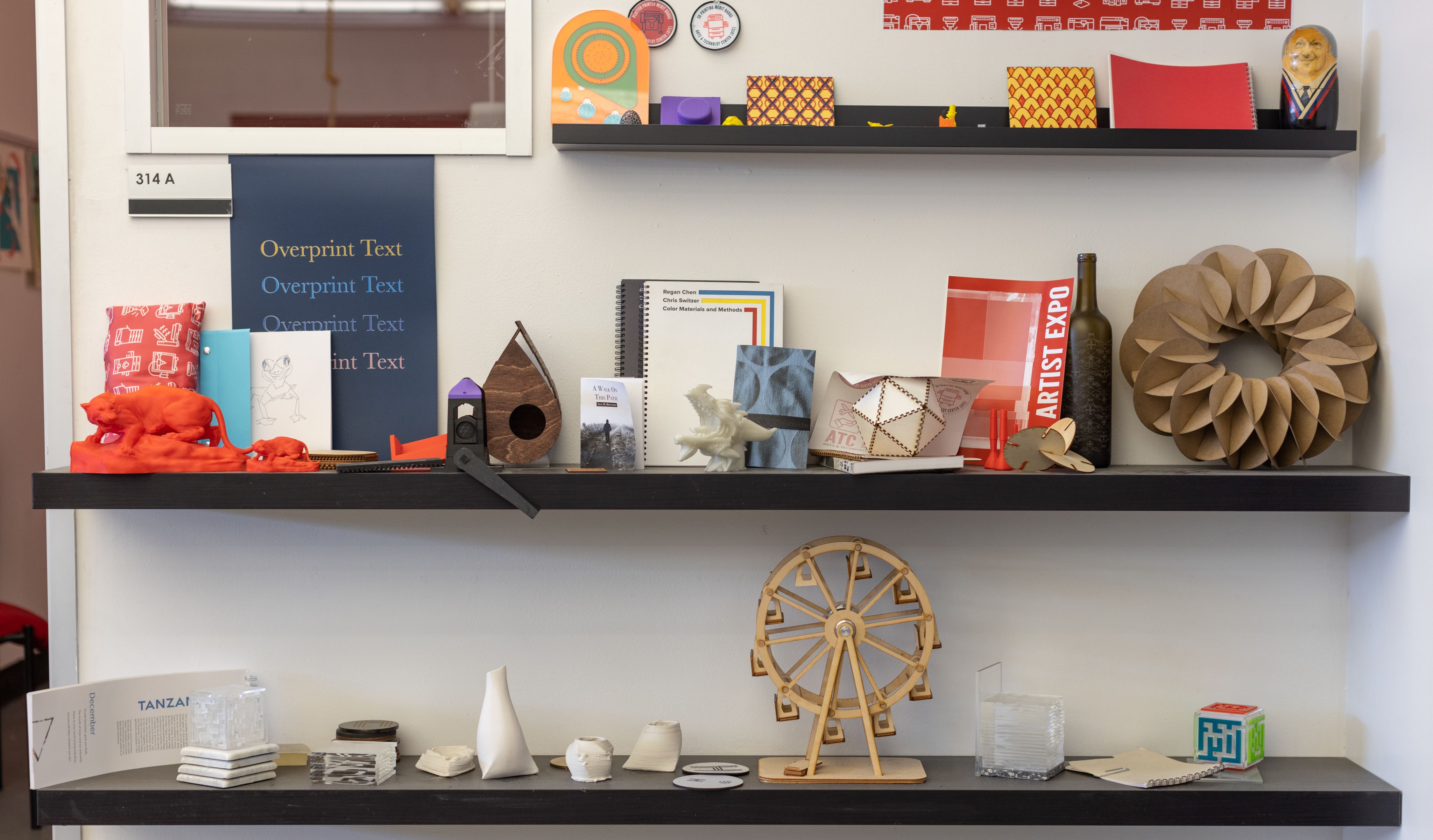 Presented below is a gallery of student art projects created with the tools and equipment the center provides.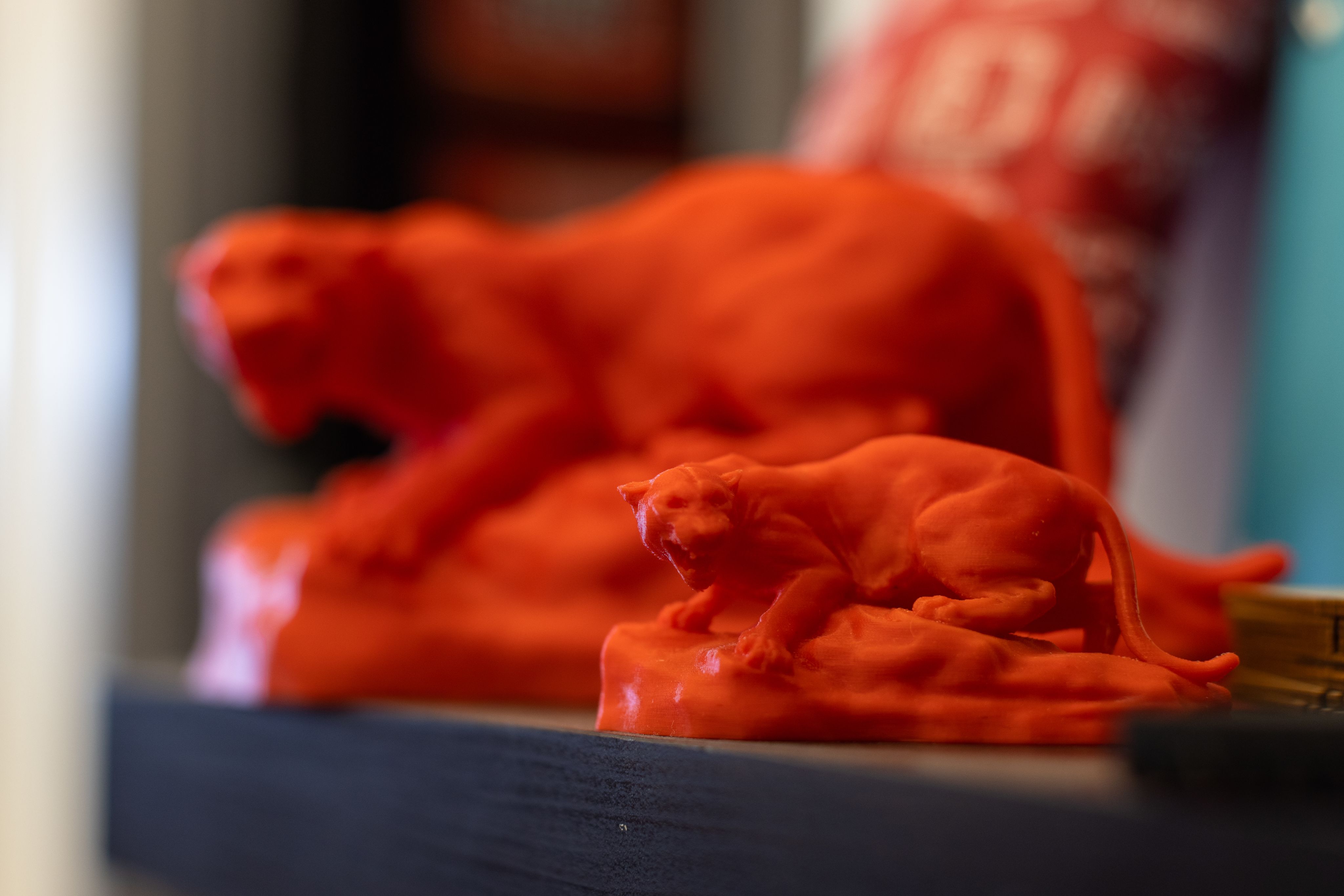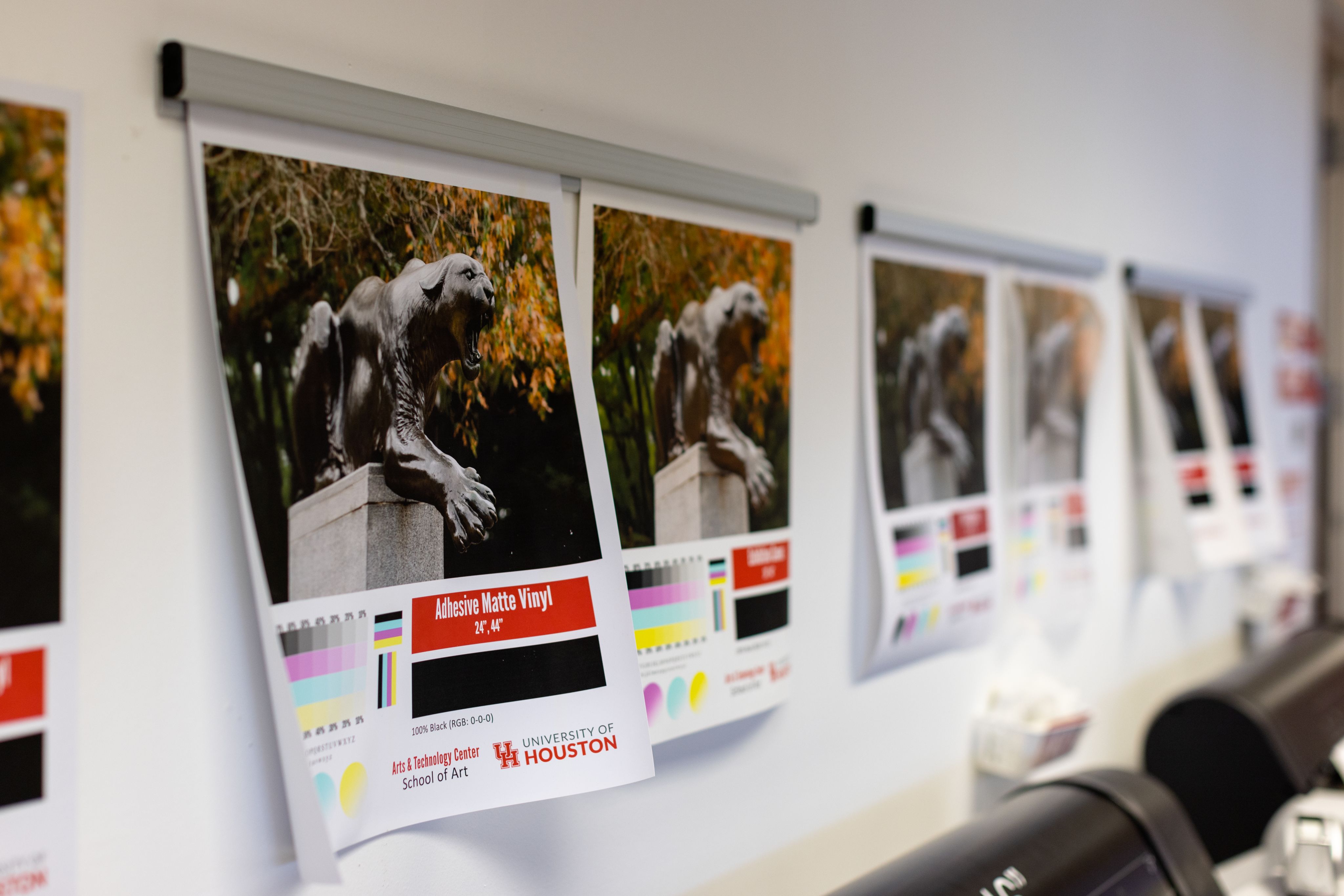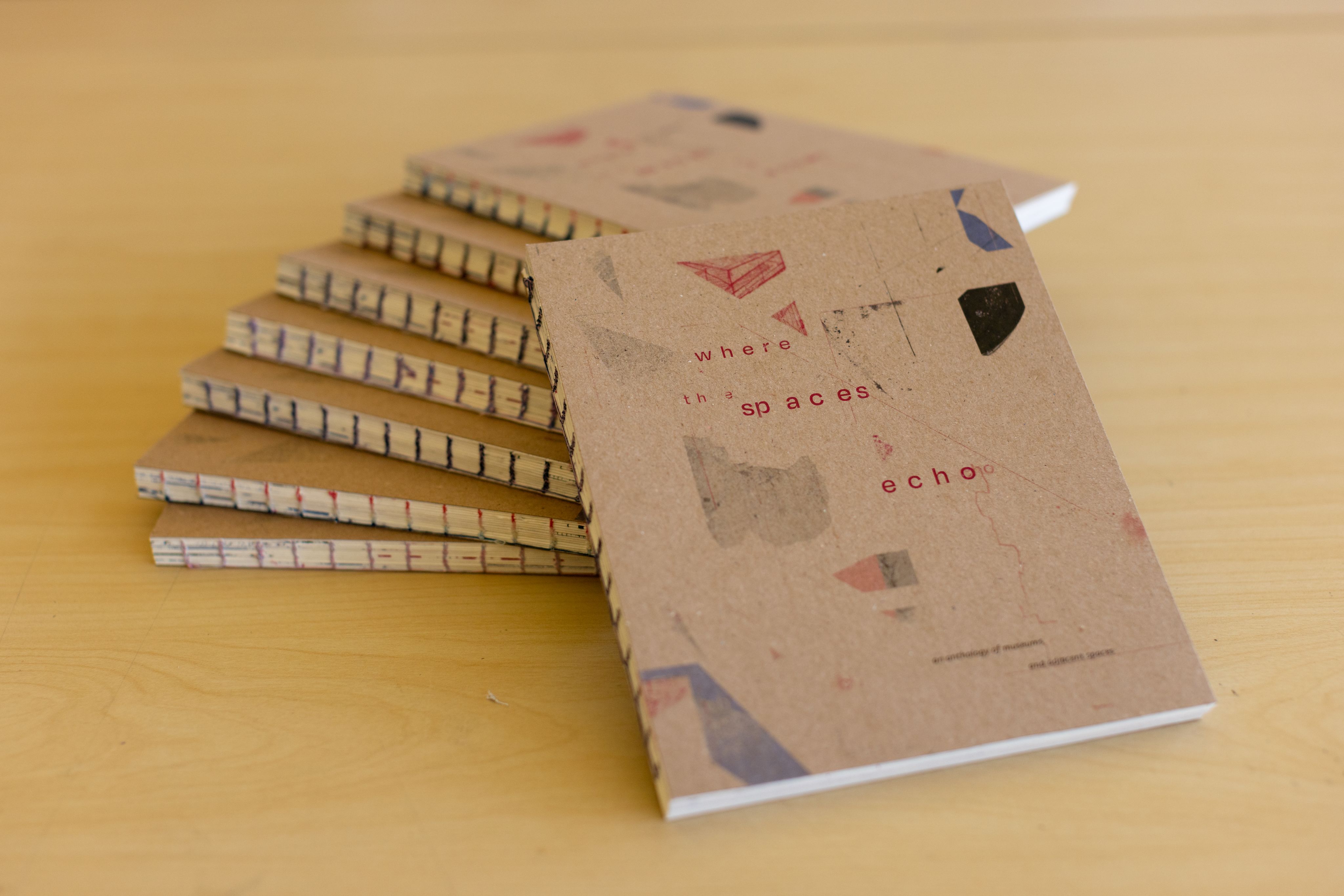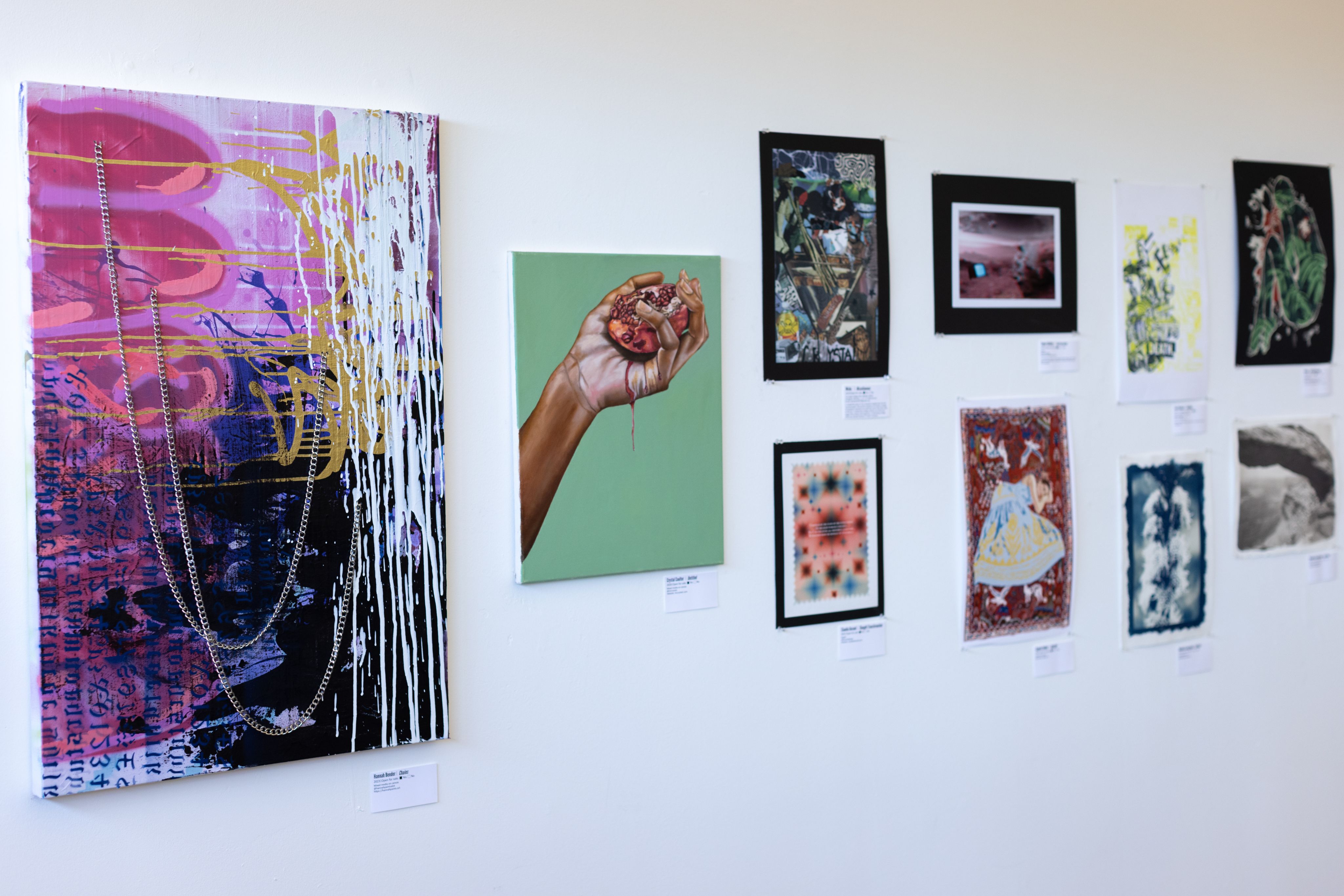 Item 1 of 5