5 Tips for Navigating Your First Semester: Advice From Upperclassmen
Three UH seniors give their best advice for finding balance and staying focused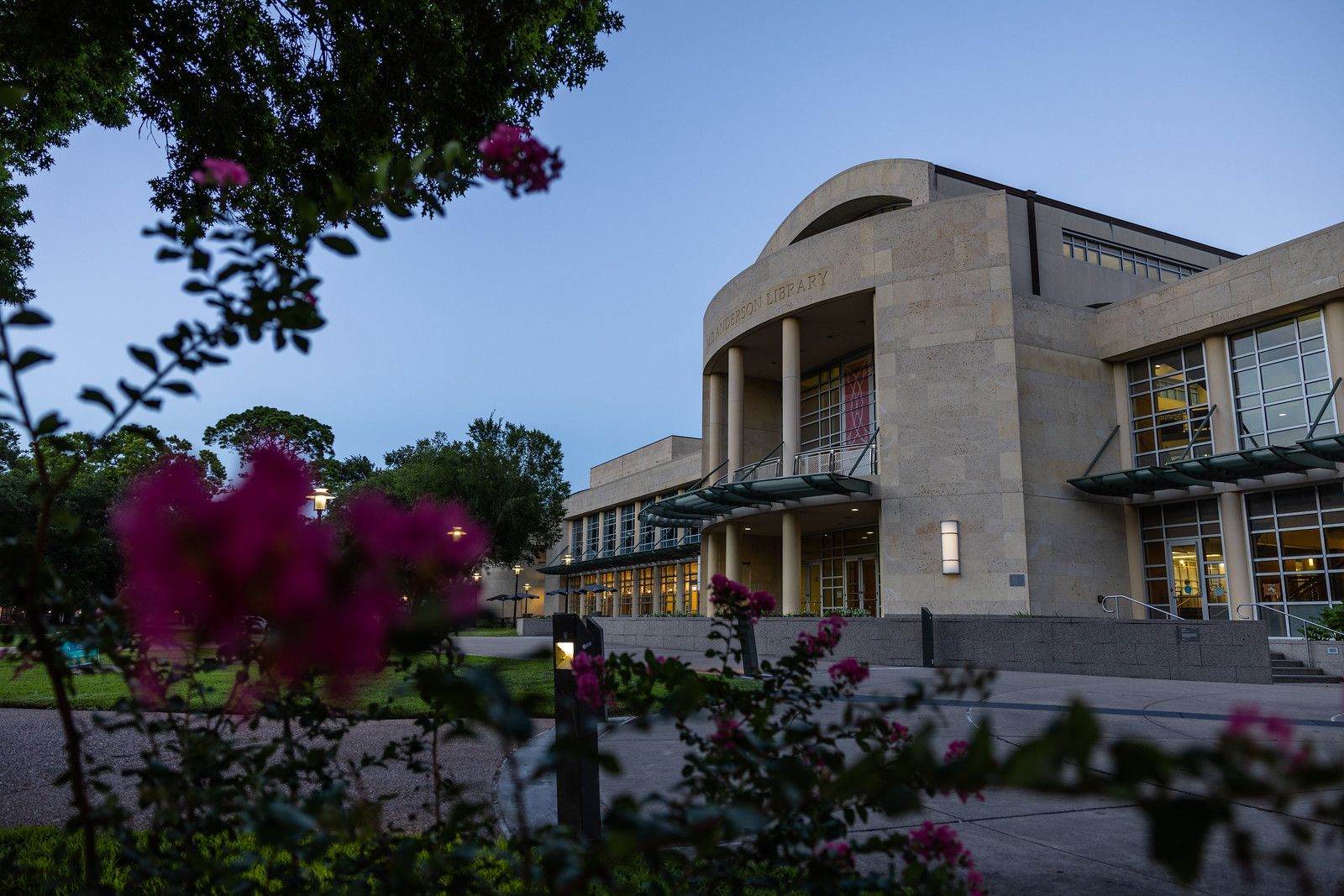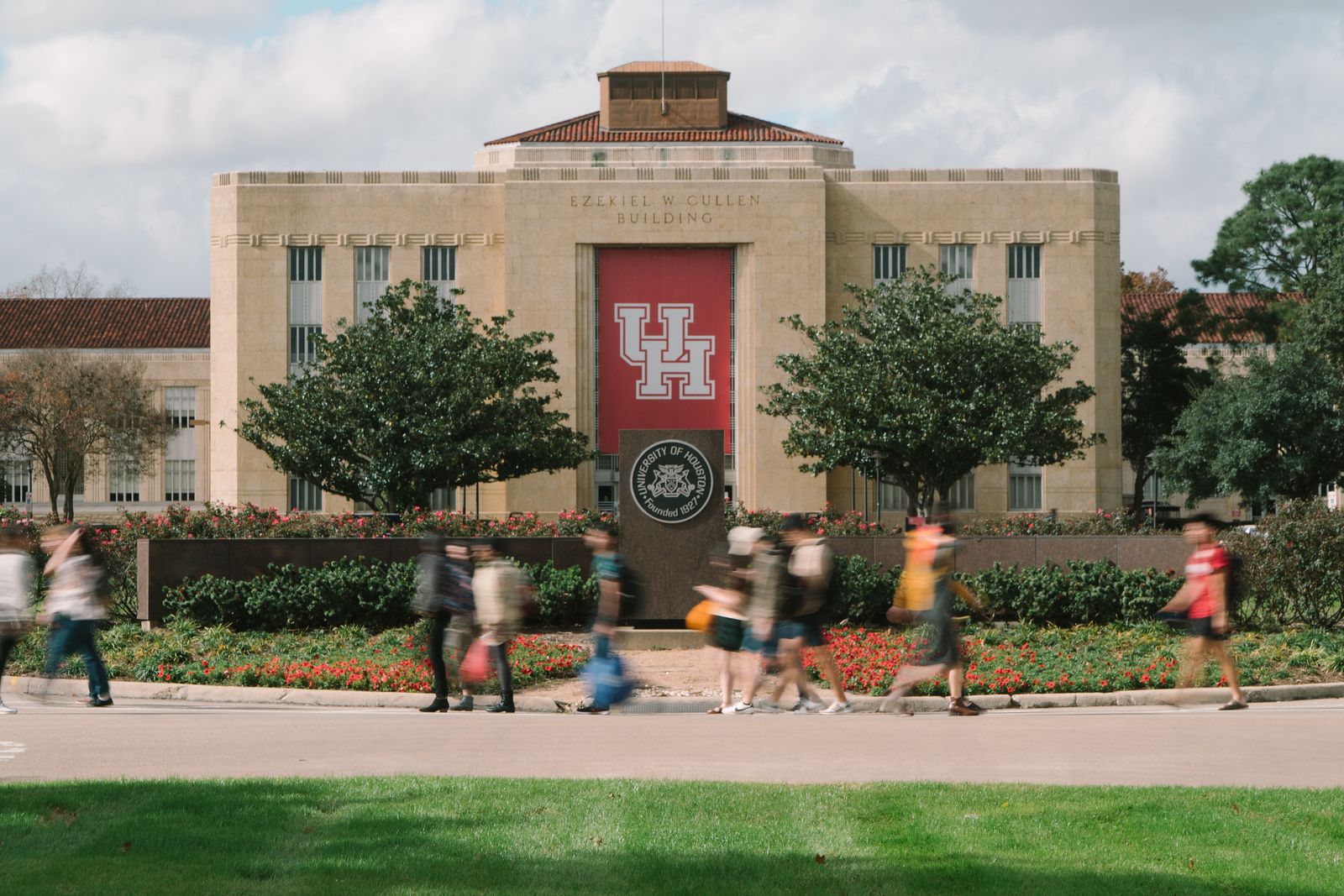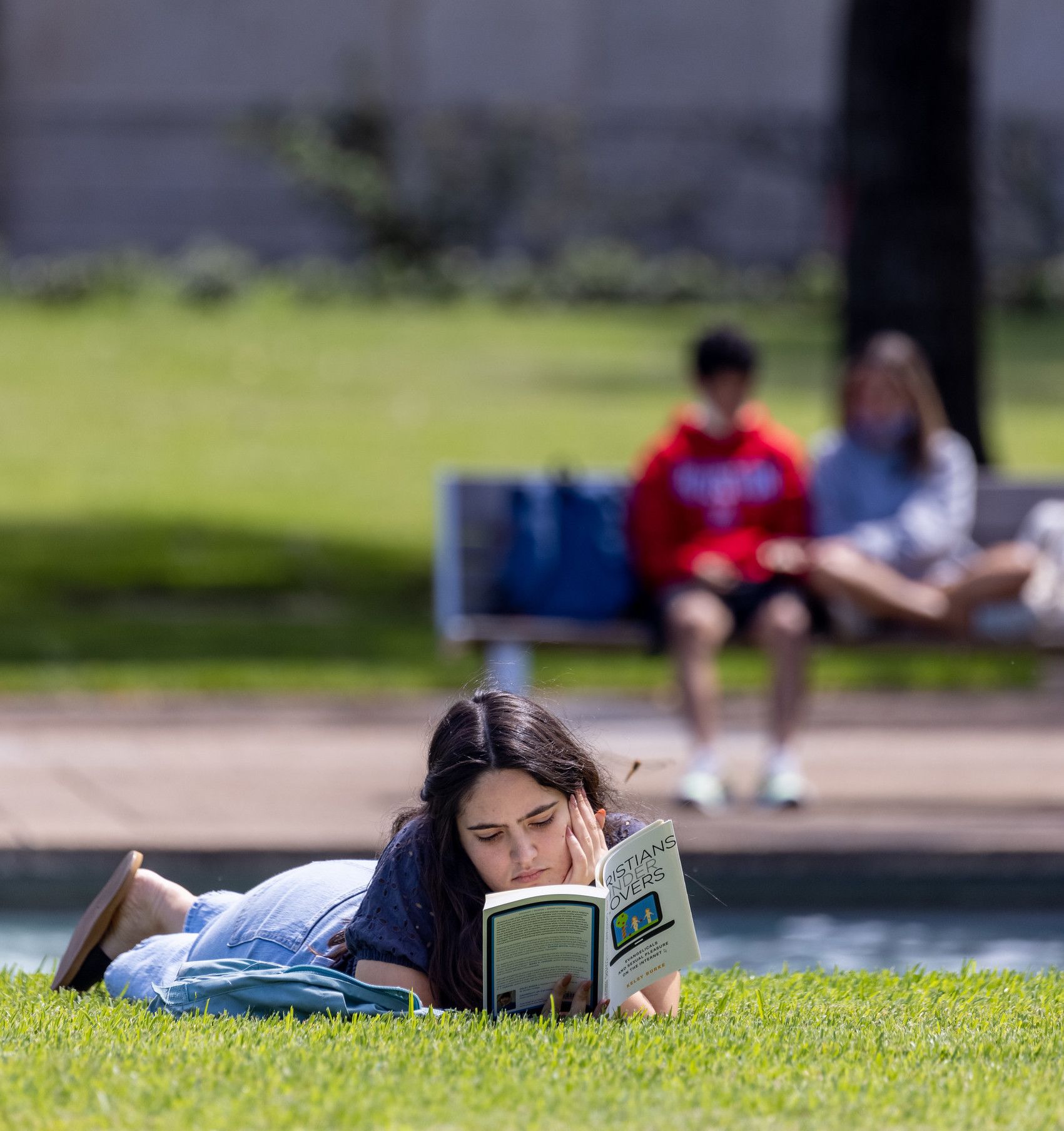 Starting your first semester at the University of Houston will be an exciting and transformative time in your life. However, entering college can also be a difficult adjustment that could leave you feeling overwhelmed or lonely.
For seniors Chase Farris, Maher Sinno and Auyana Aird, freshman year might be a distant memory, but they have firsthand knowledge on making the most of their time at UH. Here are five tips they want you to keep in mind as you begin your college journey.
1. Prioritize your mental and physical health.
Without a foundation of healthy habits, learning will be difficult. Make sure you're getting enough sleep, eating nutritious meals three times a day, exercising regularly and finding healthy ways to cope with stress.
Nutritional sciences and biology senior Maher Sinno recommends staying active to manage stress. "Tennis is a good way for me to blow off steam," he explained. "When I'm hitting a tiny fuzzy ball 100 miles an hour, I'm releasing a lot of pressure and stress. I also like to swim and stay active. It relaxes my body and my mind and keeps me healthy."
Psychology and journalism major Chase Farris enjoys cooking healthy meals with her diving teammates. "My roommates and I have similar schedules during the year," she shared. "We make a calendar for cooking dinner on alternating nights, and we go grocery shopping together. Tonight is my night — I'm making vodka sauce, pasta and salad."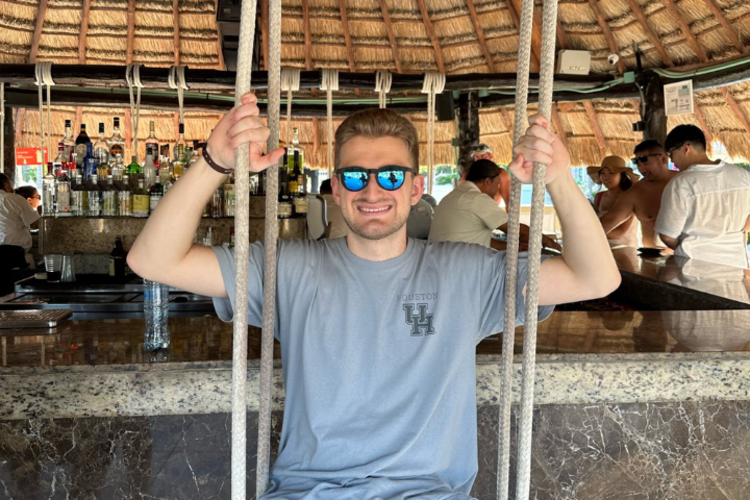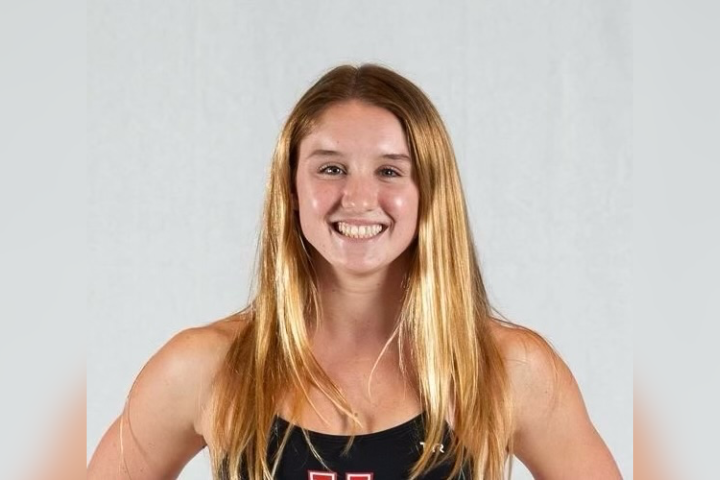 2. Get organized and manage your time wisely.
Farris uses a planner to keep track of assignments and responsibilities. "I print out all my syllabuses and take a day to write down every assignment in my planner, so I can look at it all semester and know when everything is due," she said. "I also make to-do lists, and I decorate them so they're cute and artsy. They help me remember to do things that aren't school-related, like charging my AirPods. Crossing things off my list is rewarding, and I get to be creative."
Sinno stresses the importance of creating a work-life balance and studying at a good pace. "In the beginning, I got burned out a lot," he said. "I just didn't have a good balance between school, work and my social life. I was cramming the night before tests instead of studying little by little. I learned how to make study blocks in my schedule and carve out some time every day to study."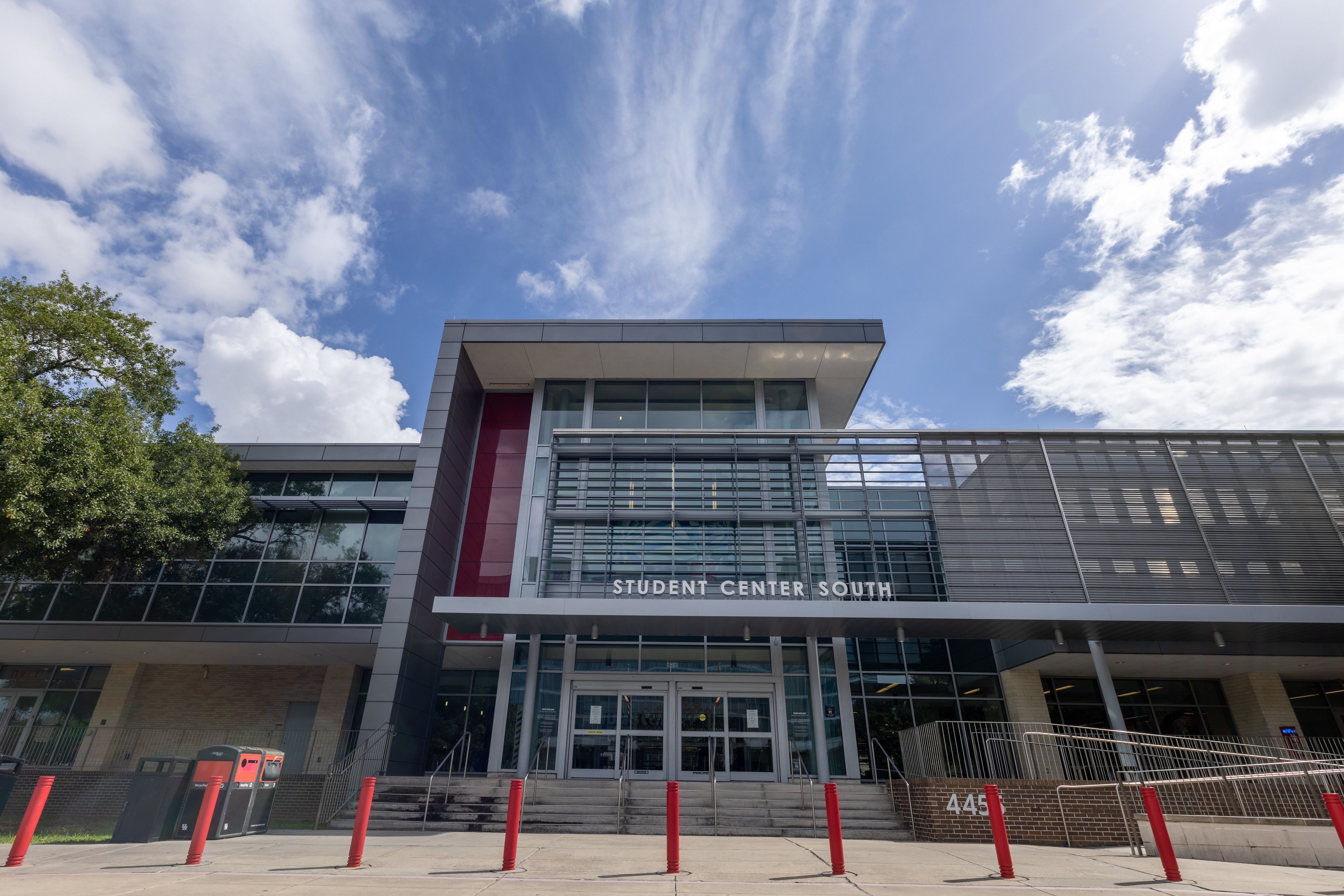 3. Join a student organization.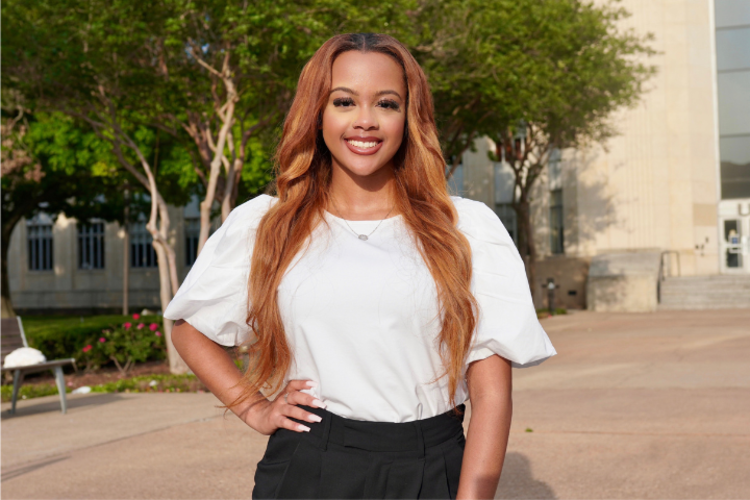 Although it might seem like joining a club can add more stress to your life, finding a supportive group of like-minded students can help you feel less alone. But that's not the only reason to join or start a club.
"There was no Black media organization on campus. I saw that as an opportunity, not a disadvantage," said journalism and marketing student Auyana Aird. "I found some other students who were interested, and we started Black Press at UH. Now we're an established chapter of National Association of Black Journalists, and I'm the president. I saw that something was missing, so I brought it to campus, and I'm so glad I did."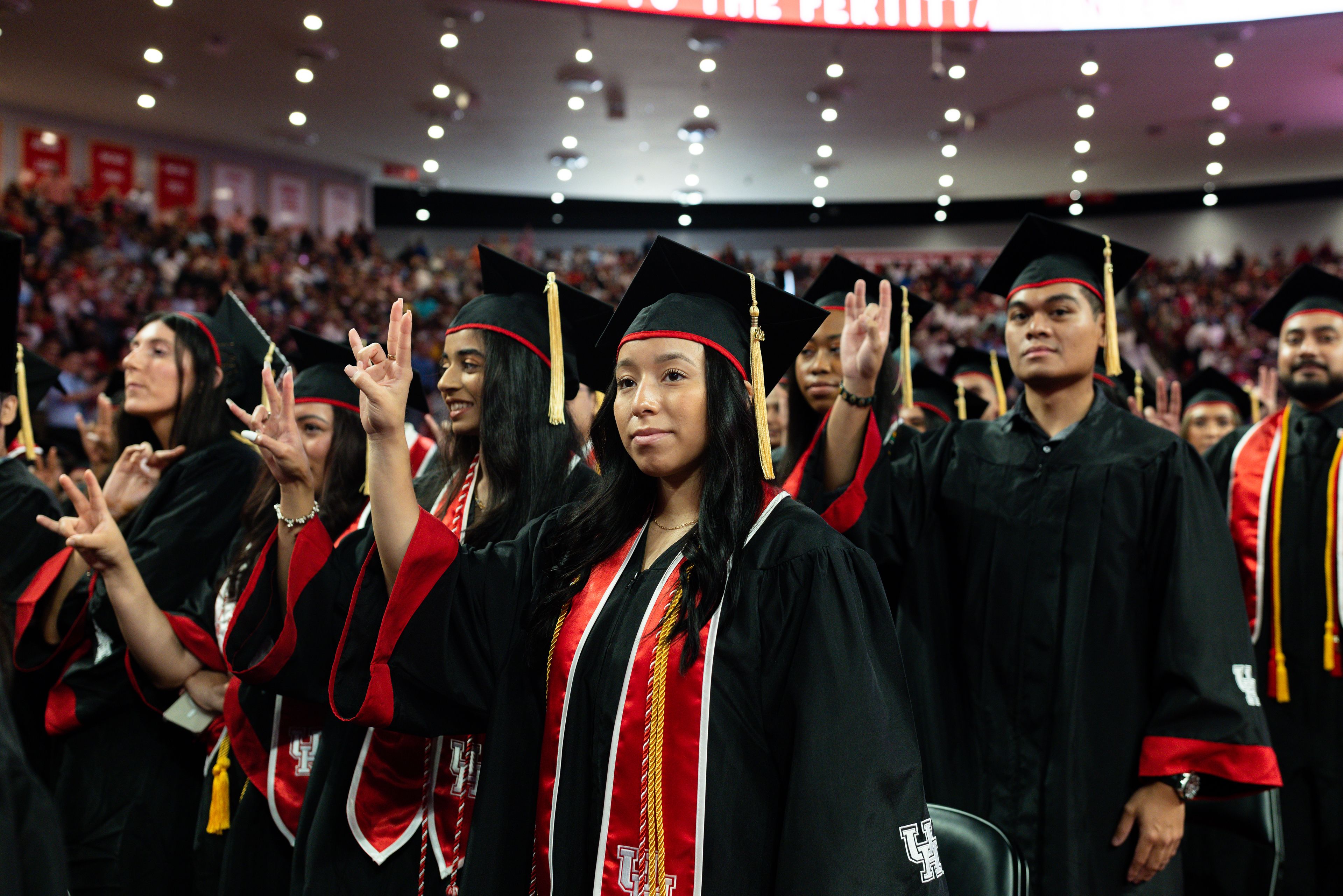 4. It's OK to change your mind.
According to these seniors, now is the perfect time to discover what you want to do. Sinno started college as a biotechnology major. While he loved the biology aspects of the program, the rest was not as compelling to him. But when he started studying nutrition, he realized it was a better fit. "It was something I could apply to my real life and the real world, now and in the future. So, I changed my major," he said.
"Focus on what you enjoy learning and worry about the competitiveness of the field after you've figured that out," Sinno added. "Ask yourself if you're interested in it and if you enjoy it. If you don't enjoy it, you need to keep exploring other options."
5. Take advantage of UH's student resources.
Aird utilizes University Career Services like Cougar Pathway to find work and internships. "I start looking for summer internships early. During the school year, I like to work on campus as a UH ambassador," she explained.
UH also has wellness and support programs for all students and specialized services for students with different needs. If you're struggling, don't be afraid to ask for help — CAPS and LAUNCH tutoring are available to all students. Resources specific to academic support, like tutoring, advising and the writing center, can be found here.