With a campus spanning more than 600 acres, where are the best places to go when you need to settle down, meet with friends or get some work done? We asked the Cougar community about their favorite spots — here is a countdown of the official rankings:
10.
Lynn Eusan Park
Lynn Eusan Park is a special place for students on campus. The park is named after Eusan, who was the first African American homecoming queen crowned at UH in 1968. The tree-filled park is a great place for students to sit together on the grassy area or on the stage itself, where several music events are hosted throughout the academic year.
9.
Student Life Plaza
A small hangout area with seating, trees and water flowing over boulders, the Student Life Plaza is a quiet and peaceful location to relax. If you want to get a breath of fresh air and eat your lunch outside, the concrete and stone tables at this location are the ideal setting. The Student Life Plaza is located between the Student Services Building and the south end of the Ezekiel Cullen Building.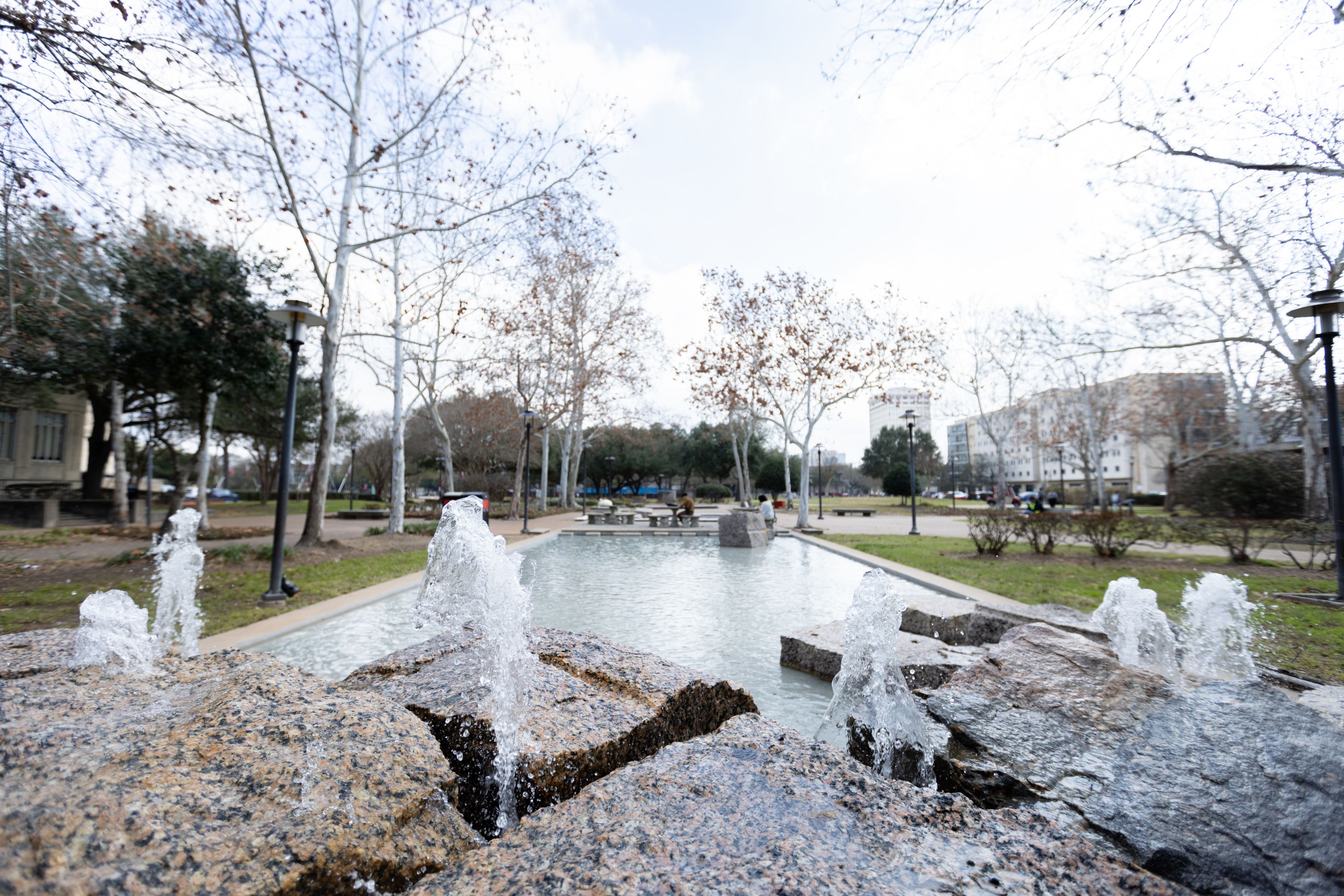 8.
Student Center Games Room
The Student Center Games Room, located on the lower level of Student Center South, has activities such as bowling, arcade games, billiards and table tennis. The Games Room is the perfect place to destress and relax between classes or after a long day. Come spend your leisure time hanging out with other Coogs!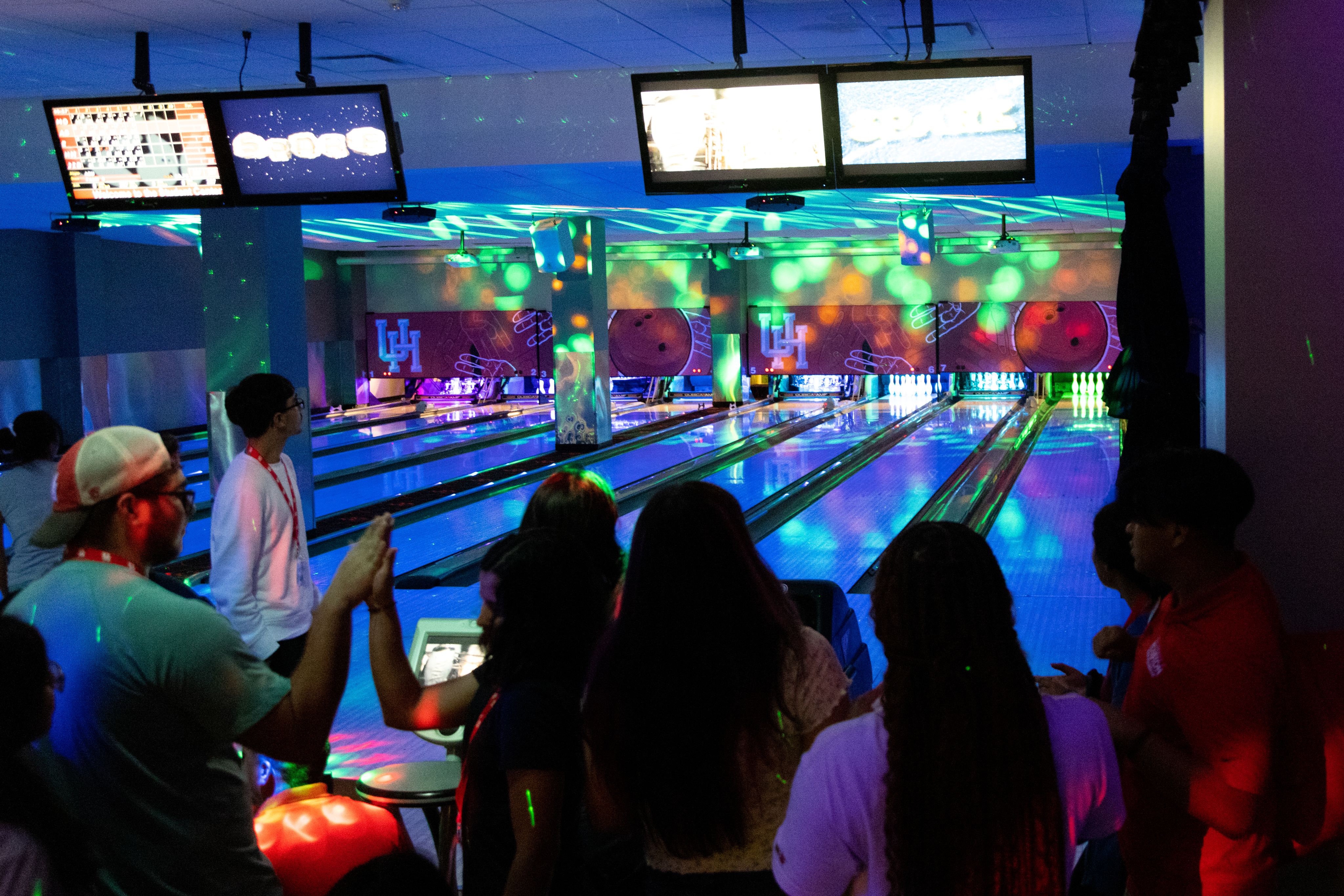 7.
Student Center North
Student Center North maintains a calm atmosphere for students to study, eat or get involved in a student organization. There are comfortable chairs to sit in on both levels of this building. Students love to come here in between classes or during lunch when they need a quiet place to rest.
6.
Campus Recreation and Wellness Center
Need to let off some steam? The Campus Recreation and Wellness Center provides a variety of services for the UH community to utilize. There's a quarter-mile track if you need to take a walk, a rock-climbing wall if you're feeling adventurous or, if you just want an open space to lay back, stay in the rotunda where there is plentiful seating and Smoothie King.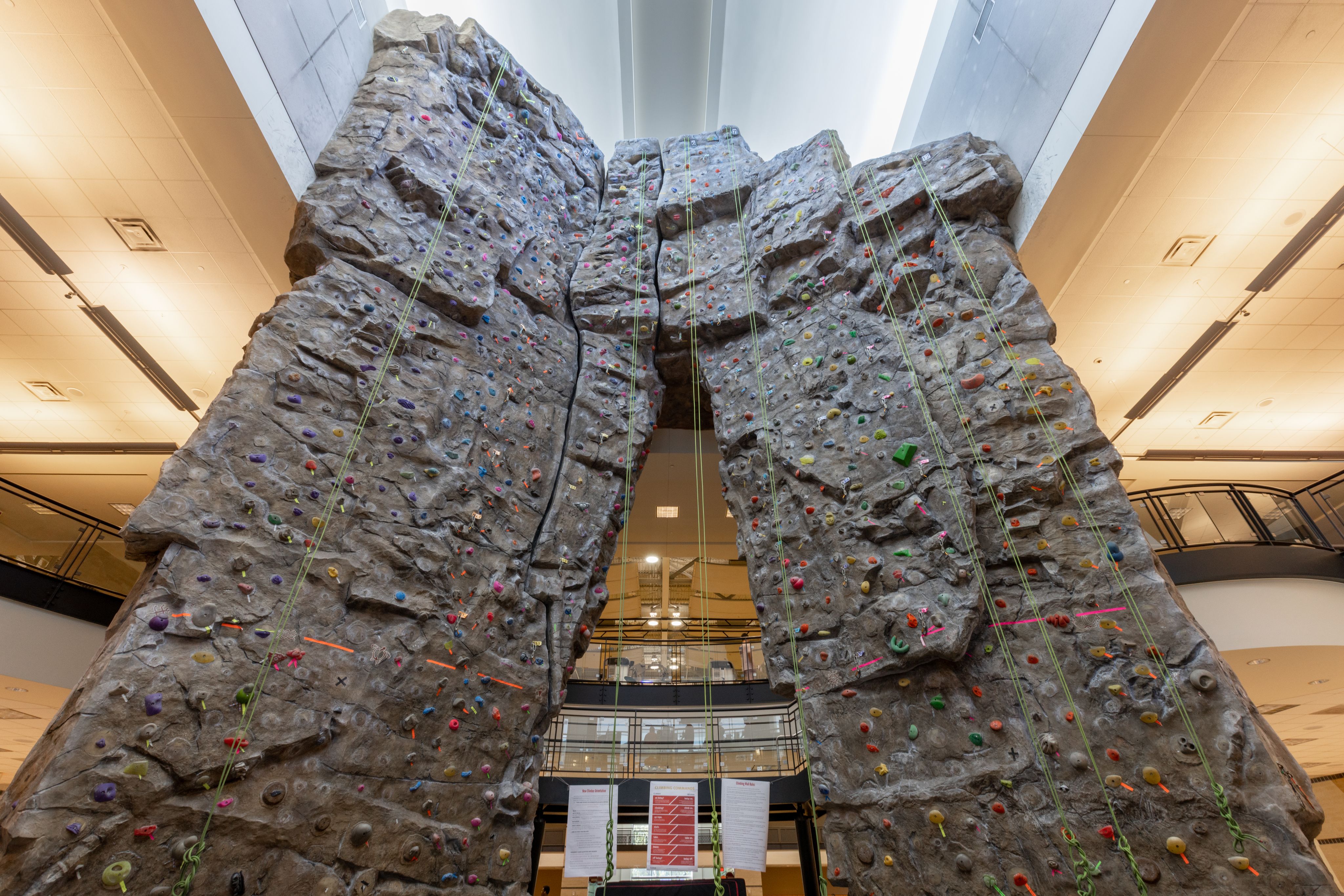 5.
Koi Pond Near Architecture Building
This hidden gem is a relaxing favorite. Located in front of the Gerald D. Hines College of Architecture and Design, you can stroll next to the small pond with koi fish, over bridge and enjoy the serenity on the benches nearby. This is the perfect scenic spot to settle down on campus and read a book or have a picnic with friends.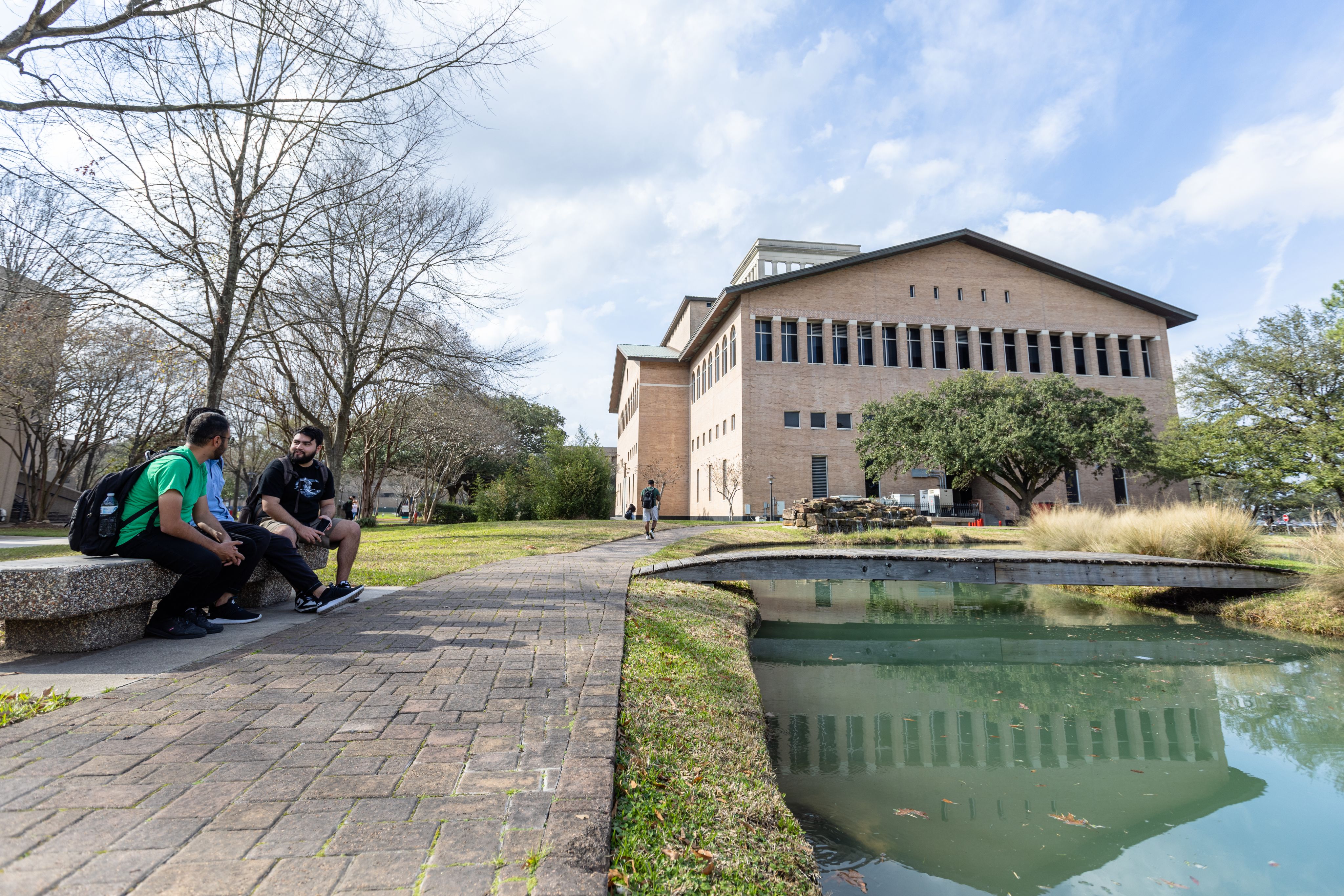 4.
Cougar Grounds
The newly renovated student-run coffeehouse, Cougar Grounds, is located at the Conrad N. Hilton College of Global Hospitality Leadership. It's a wonderful place to buy a coffee and recharge between classes. Along with your beverage choice, Cougar Grounds offers pastries, sandwiches and snacks, as well as cozy seating options scattered throughout the space. The vibe is social without being too noisy.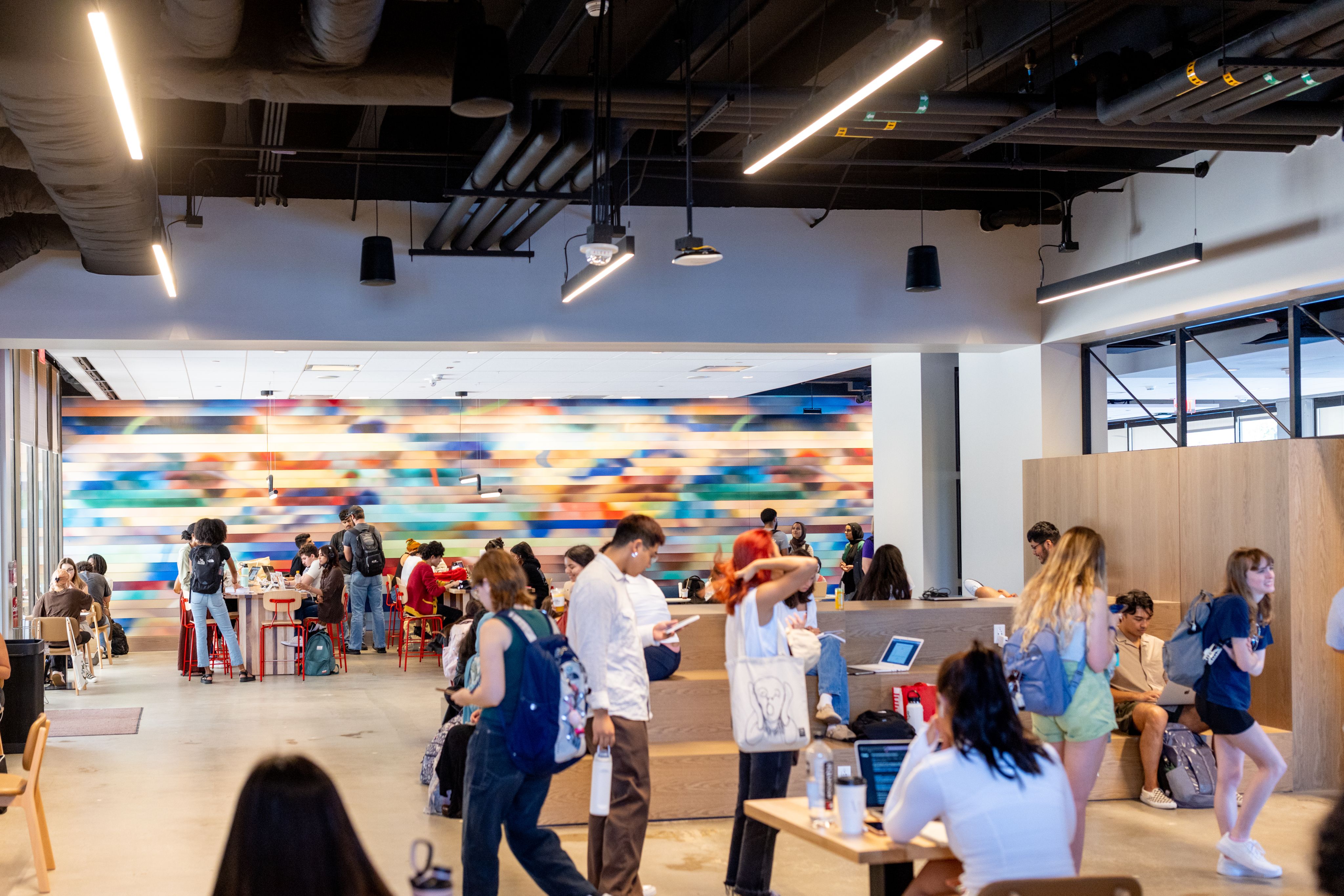 3.
Student Center South
Located in the heart of campus, the Student Center South is one of the most popular buildings on campus. It it a one-stop-shop for dining and entertainment on the main floor and lower level. Lounges are featured throughout the building, including the popular lounge by the Campus Store where you can read, study, watch your favorite TV show or unwind with friends. If you want an even quieter spot, head upstairs to the top floor and find comfortable seating in every corner.

2.
Cullen Family Plaza
The Cullen Family Plaza's fountain and reflection pool is prime real estate for relaxing. Flanked by UH's original buildings — Roy G. Cullen Building (1939), Science Building (1939) and Ezekiel Cullen Building (1950) — the plaza features benches and an expansive lawn for students to sit (or even sprawl) outside. The greenspace is large enough for groups to gather around and read a book, study, meditate or listen to music, or just bask in the sun surrounded by the sound of water and fountains.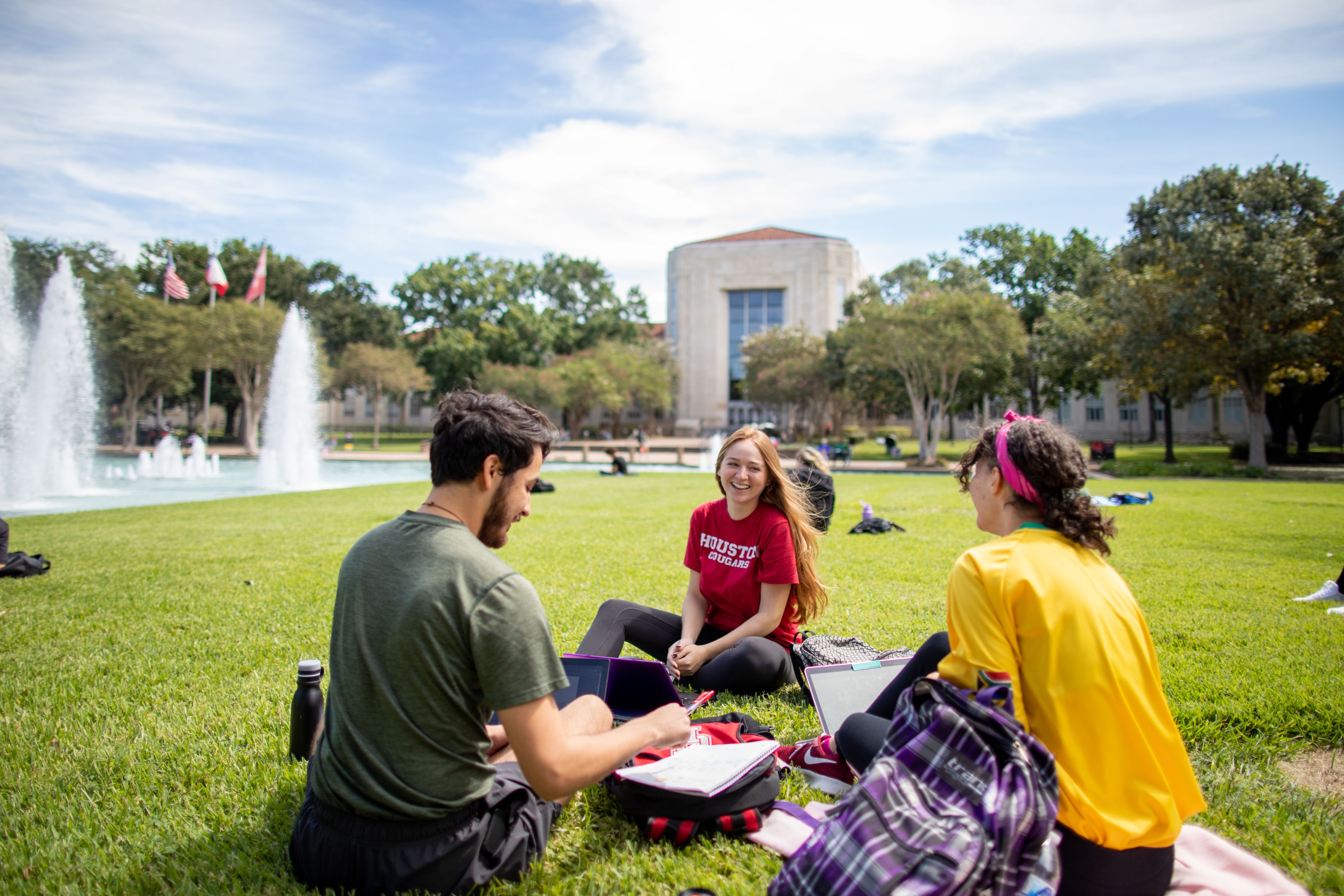 1.
M.D. Anderson Library
With eight floors and 250,000-square-feet of space, the M.D. Anderson Library provides plenty of room for students to sit back or study. Each floor has sectioned-off areas called quiet areas, where no talking is allowed. The most frequently utilized floors are the third and seventh floors of the library. There are also individual study rooms if you need a retreat and extra dose of silence. The library has been a sanctuary for UH students since the original building opened in 1950.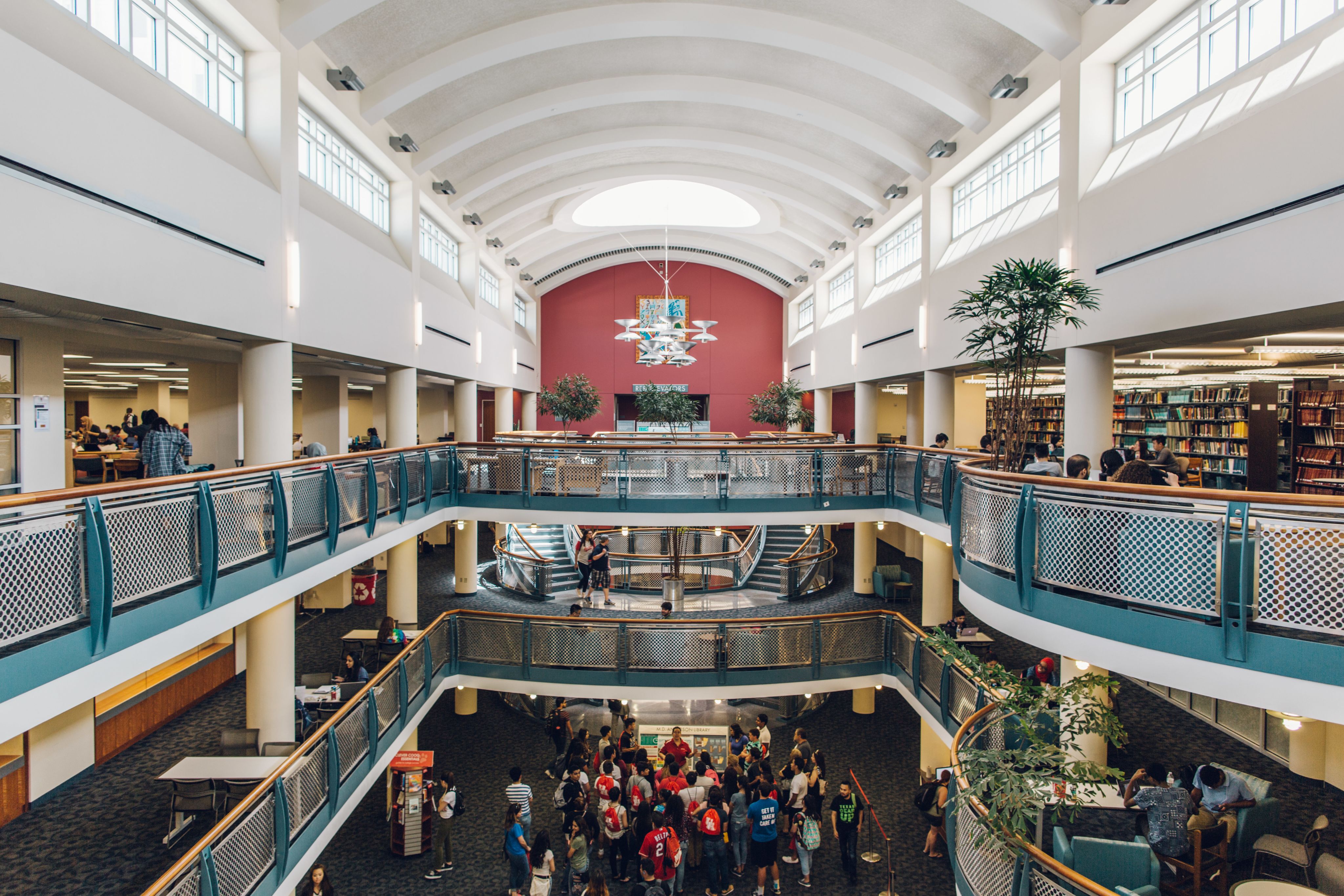 The University welcomes visitors throughout the year. Whether it's been a while since you've been on campus or it'll be your first time, come see for yourself what makes life on campus so special.