UH RODEO SCHOLARS
Meet the University of Houston Students Making a Difference Through the Houston Livestock Show & Rodeo Scholars Program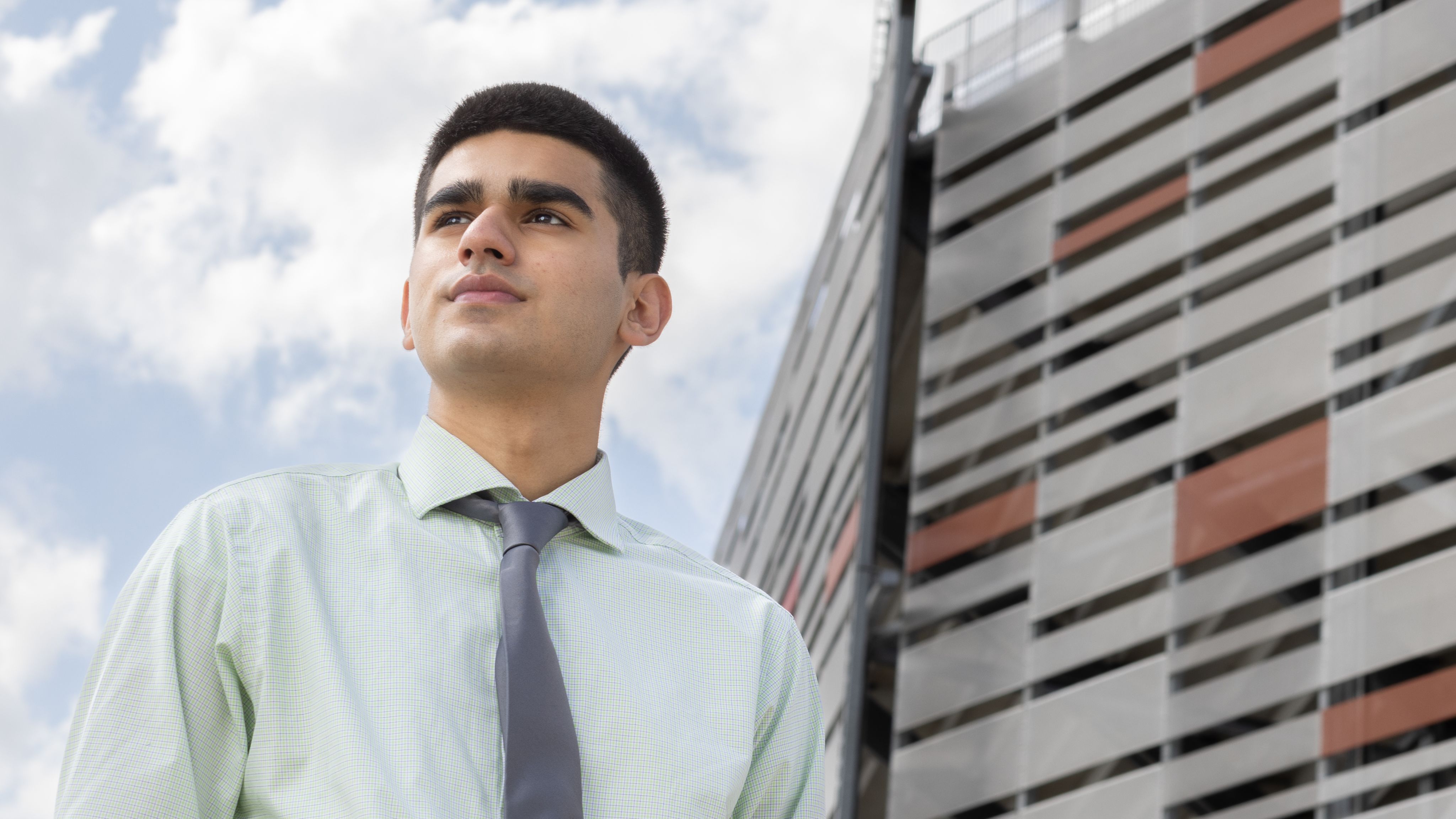 The Houston Livestock Show and Rodeo is not only the world's biggest rodeo and Houston's signature event drawing in more than 200,000 visitors each year, it is one of the largest scholarship providers in the United States.
The HLSR scholarship program grants more than 800 scholarships per year to Texas students totaling more than $14 million annually. The program is life-changing for many students, including 351 University of Houston students, who are celebrated annually and attend rodeo meetings throughout the year.
Meet a handful of Coogs who have been provided with unique opportunities to get involved in their community as "Rodeo Scholars."
Sarah Grace Kimberly
Sarah Grace Kimberly is a native Houstonian but her path to becoming a student at Houston's university takes an interesting turn through Hollywood. In 2018, Kimberly became a contestant on season 15 of NBC's The Voice after wowing the judges during blind auditions. At 16, she became the first-ever trumpet and B3 organ player on show and finished as a semifinalist.

"The family band instilled a work ethic, and a comfort and love of performing in me that I still haven't been able to shake," said Kimberly.

The University of Houston sophomore began performing in a family band at just nine years old with her father and sister. She attended Kinder High School for the Performing and Visual Arts where she studied classical and jazz trumpet and caught the attention of casting directors.

"I worked so hard to maintain my grades throughout my time on The Voice while representing my whole artistic self. One of my best memories from being on The Voice was getting a private coaching session from Mariah Carey and doing an escape room with Kelly Clarkson," she said.

After the show, Kimberly's band, Sarah Grace and The Soul, toured nationally and she landed a record deal in early 2020, while she was still in high school. Her first international tour, planned for later that year, was derailed by the pandemic. Nonetheless, Kimberly continued to pursue her music and balance her studies. In 2021 as high school senior, she achieved a lifelong goal by being named a U.S. Presidential Scholar of the Arts, an award based on artistic talent, character and academic aptitude. She set her sights on higher education.

By the time Kimberly enrolled at the University of Houston as an Honors College student in fall 2021, she had already produced a single that reached No. 1 on the original release Blues chart, No. 3 on the overall iTunes chart and No. 11 on Billboard's emerging artists chart. The Rodeo Scholarship afforded her the opportunity to make the life-changing decision to pursue her degree full time.

"The Rodeo scholarship made it possible for me to walk away from my artistic revenue and settle down in my coursework," she said. "I am beyond thankful and inspired by the Rodeo Scholarship. I made it my goal my freshman year to start my own scholarship someday targeted towards talented young artists who want to attend college but are financially pressured to continue their arts. I want it to be life-changing to the recipients, the way the Rodeo scholarship has been for me."

Kimberly is studying finance with minors in accounting and management information systems. No stranger to competition, she has landed coveted internships in the highly competitive field of investment banking and venture capital. From hitmaker to money-maker, Sarah Grace Kimberly remains a star on the rise.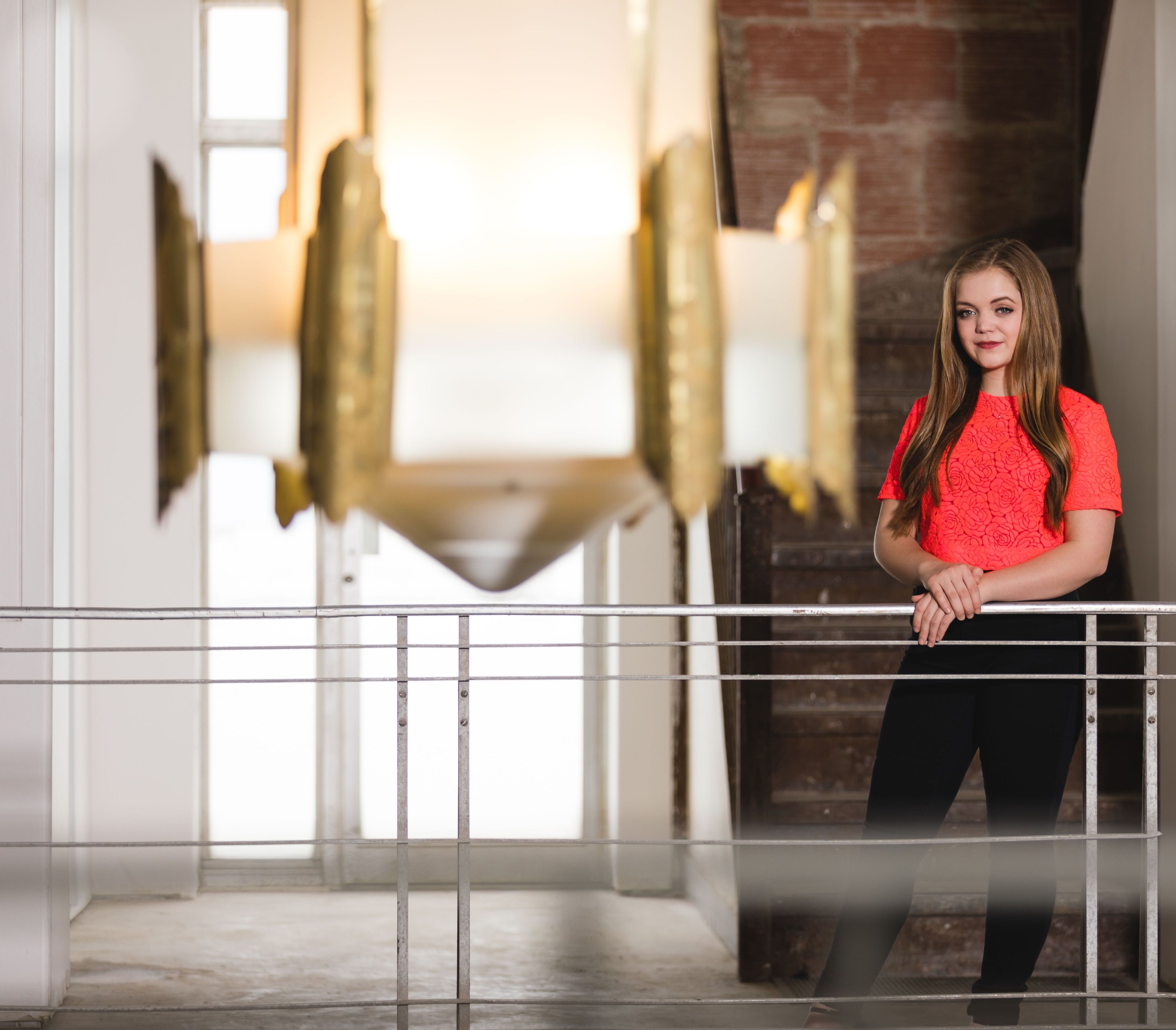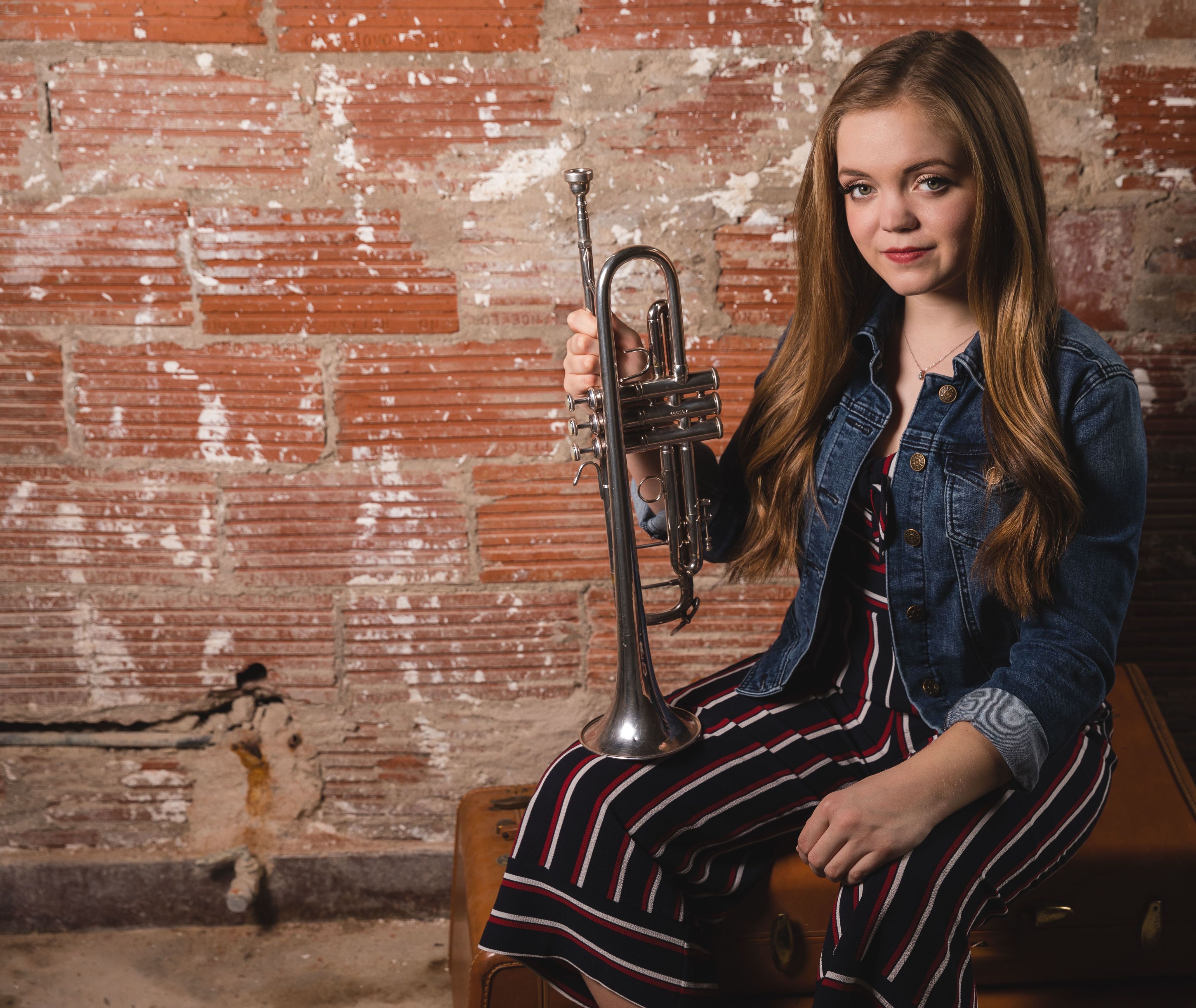 Mielad Ziaee
Mielad Ziaee is passionate about health care and reducing health disparities … but how he plans to go about it is unique: data science and artificial intelligence.

"As a child, I didn't speak English. I'm Persian Iranian; I spoke Farsi, which is not the most common language in Houston. Because of my struggles early on not speaking English, I'm passionate about closing health disparities," he said. "Not everyone is in the same place as you, and we must build systems that ensure that we can create equitable health care for everyone."

The psychology major has received awards for "Outstanding First Year Student in the UH Honors College" and was selected as a finalist in the "ExCITE Talk Competition," where students deliver an elevator pitch in less than three minutes. He now works with UH's Hewlett Packard Enterprise Data Science Institute studying food insecurity in the Third Ward.

"It's been a great experience to work with a community and not over them. I love seeing how people work together to make a positive change, and how those results can translate through policy," Ziaee said. "The Rodeo Scholarship experience has allowed me to network with passionate students under a common goal of service and wanting to give back to the Houston community. The scholarship has empowered me to be in this amazing community of people who want to innovate and move forward in Houston. I think that's super exciting and the position we're in at UH is very conducive to that."

Looking ahead, Ziaee plans to pursue his M.D. and continue his research in artificial intelligence and health disparities. He is most interested in applying data science and AI to the fields of genetics and molecular science.

"Health care professionals can treat and detect cancers easily by just looking at a sample; this all goes back to AI with how we look and process data," he said. "Moving forward in my career, I would love to implement these technical skills to the health care field."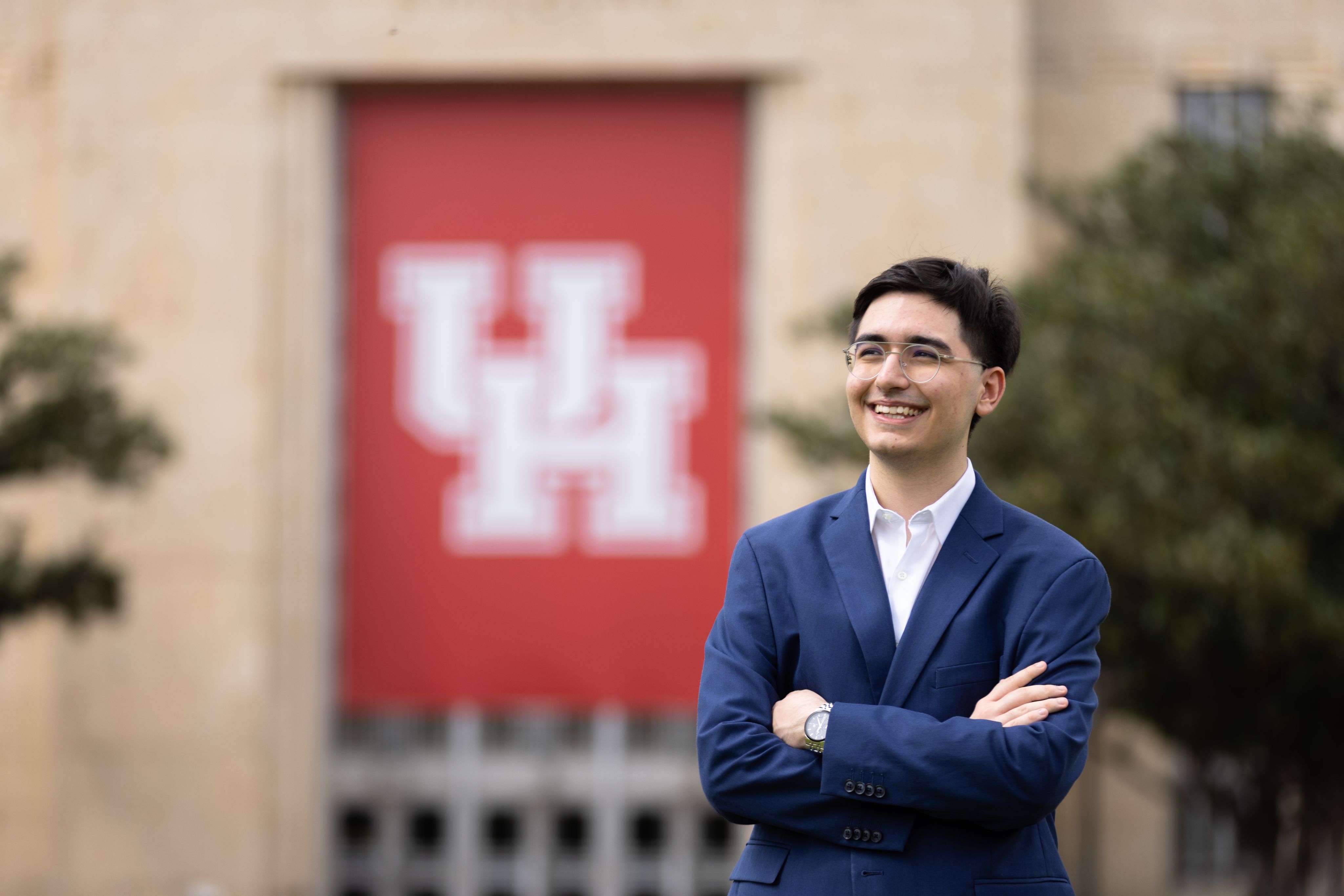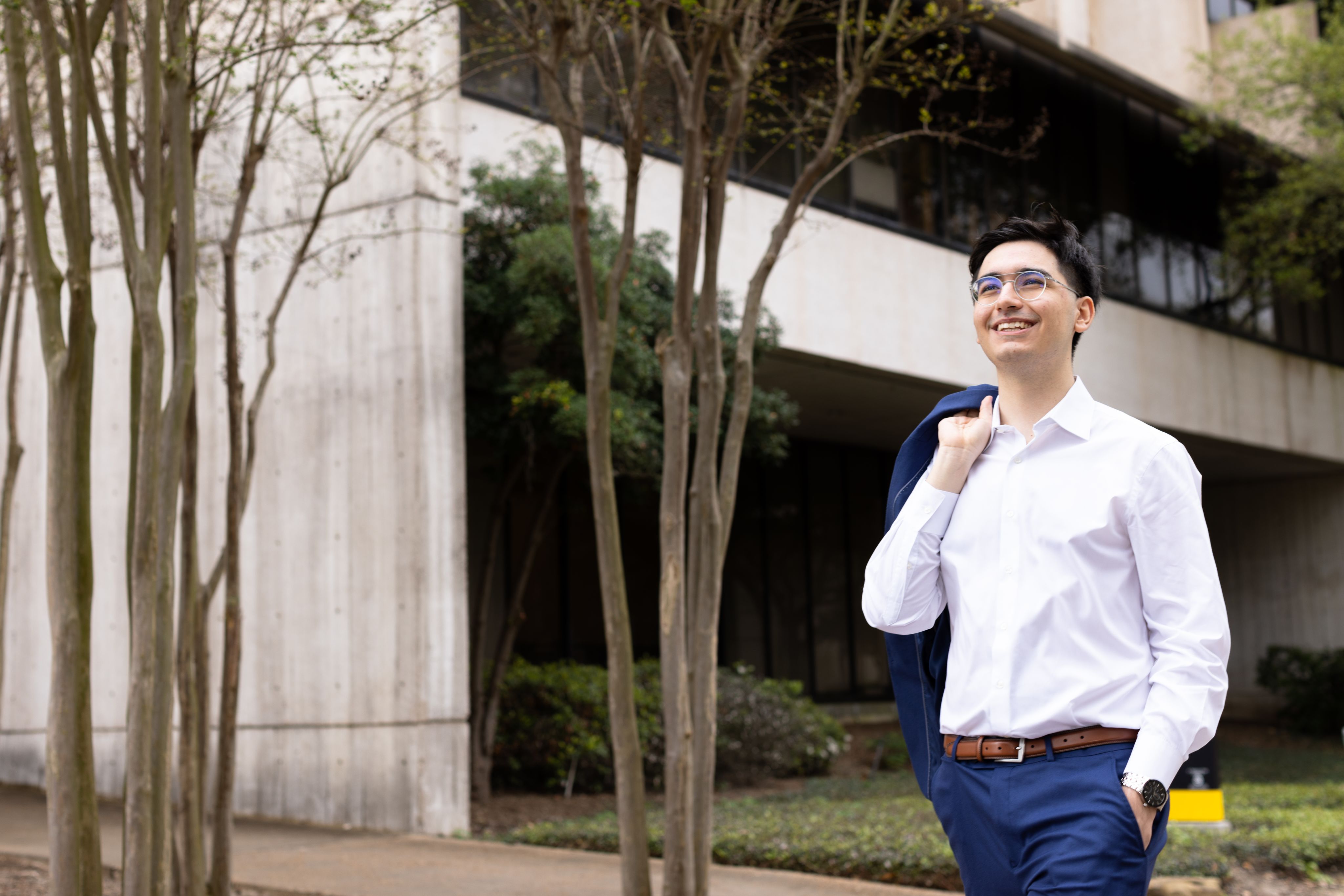 Thai Tran
Thai Tran also has a passion for studying the intersections between business and medicine. During his first year enrolled at UH, Tran and his family faced an emotional and difficult challenge.

"My mom was fighting cancer. With her being my sole provider, college became a questionable step in my future," said Tran.

The Rodeo Scholarship was able to ease his family's burden and allowed him to focus on his studies.

"The scholarship ensured that I no longer had to worry about whether or not I could pursue my career goals in college. I knew I could continue to excel, persevere, and achieve whatever I set my mind to."

Tran is already paying it forward. He is involved in a community health project called Operation Fusion as a junior fellow of the Albert Schweitzer Fellowship.

"The project offers immigrant refugee students at Las Americas Newcomer school the tools to fuse their understanding of home culture and American culture, and to establish confidence in their identity as they grow in their new environment," said Tran. "By being a part of Operation Fusion, my hope is that students begin to implement healthy habits and practices in their everyday lives."

Post-graduation, Tran wants to utilize his knowledge in clinical and business backgrounds to minimize costs within the medical supply chain, making medicine more accessible to all patients.

"Throughout my college experience, I have learned how to look at medicine from the humanistic aspect, focusing on communication, empathy and humility when working with patients," he said.

Tran is a junior at the University of Houston studying supply chain management with minors in biology and medicine and society. An officer at the Honors College specializing in community health, Tran is focused on helping others achieve healthier behaviors.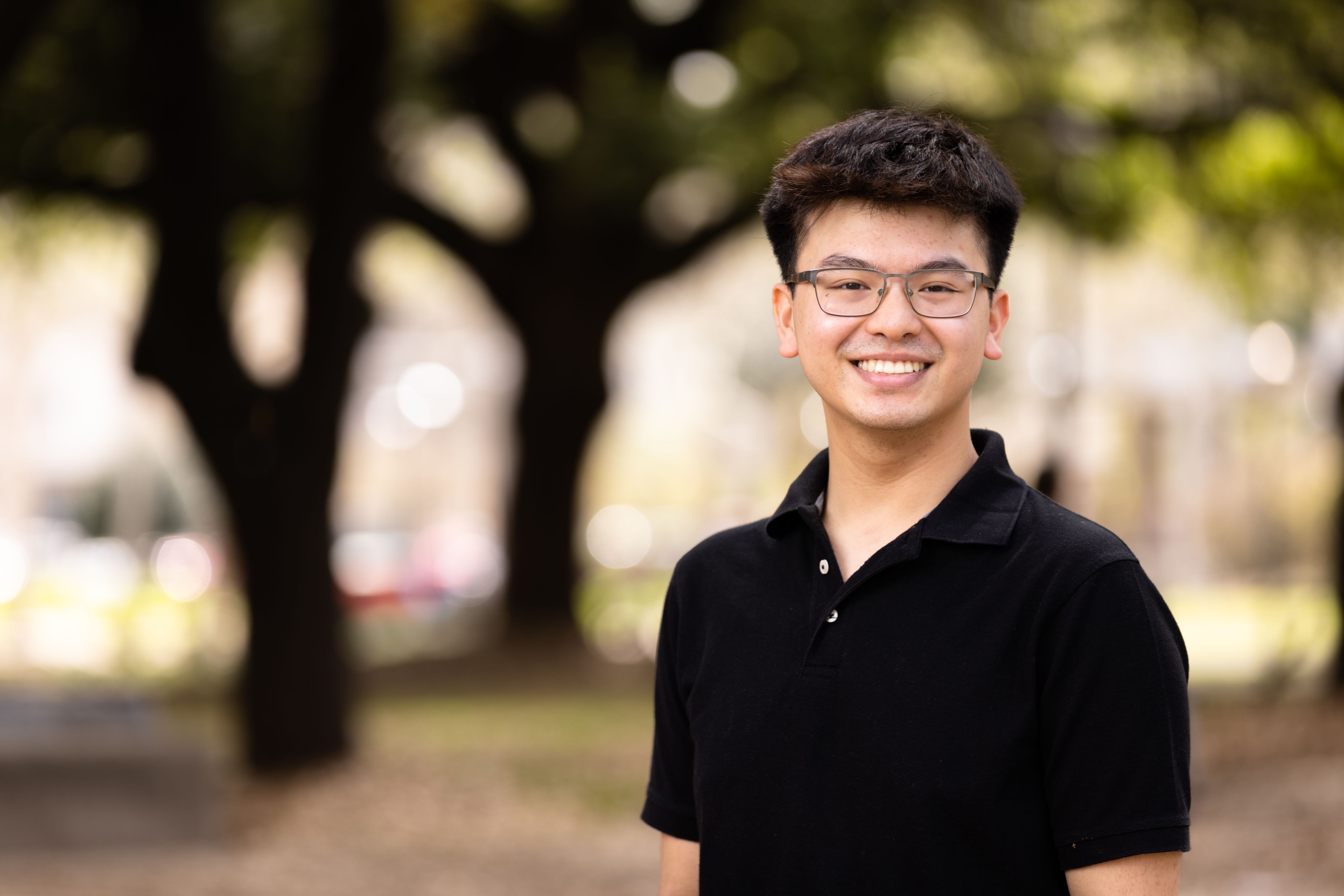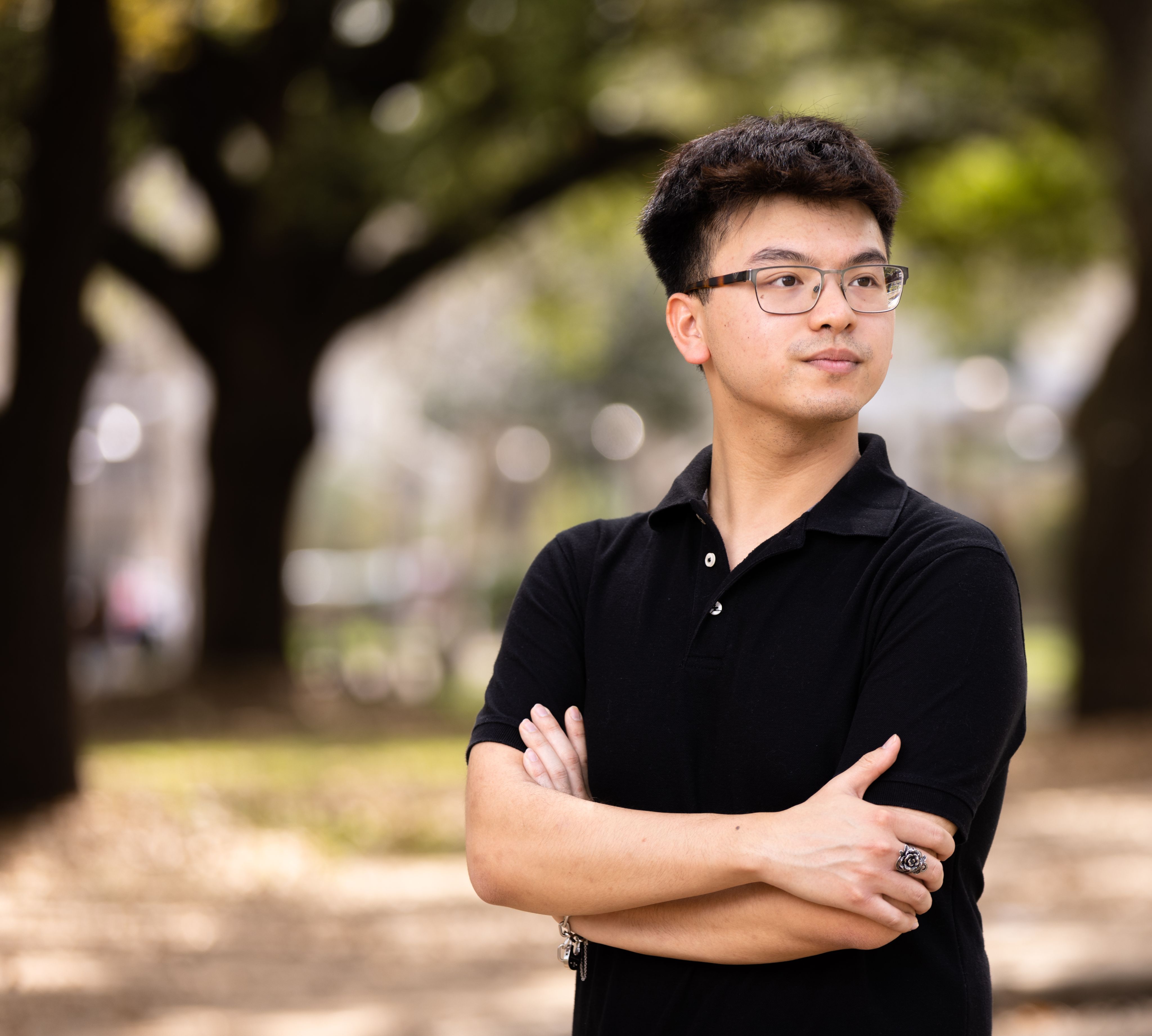 Diya Patel
Dean's list each year: check.

Award for "Outstanding First Year Student in the UH Honors College": check.

"Freshman Bonner of the Year" in 2021: check.

To say Diya Patel is a high-achieving student with an unrelenting drive would be an understatement.

Patel is involved in several university groups such as the Bonners Leaders Program, Honors Ambassadors, Honors Advocates and Alpha Epsilon Delta. Academically and financially, Patel shared that she's struggled to maintain a work-life balance between classes, studying, extracurricular activities, working a part-time job and having time for herself.

"The Rodeo Scholars program has helped me combat these challenges by connecting me to a community of like-minded, motivated individuals that aim to become the best versions of themselves," she said.

Through pre-med webinars and stress-alleviating resources, the Rodeo Scholars program reminds Patel to stay grounded in her purpose, mindful of her words and truthful to her journey.

"Personally, this scholarship is a golden ticket toward success. It stands as an invaluable pillar of support in my life that continues to drive me toward medicine by reminding me that to successfully serve others through a field as demanding as health care, I must always serve myself mentally, emotionally and physically," she said.

Patel dreams big. She wants to one day open her own primary care-centered hospital system in the Houston area.

"I want to help bridge the gap in health care poverty. Smaller communities, such as the Third Ward, need more accessible, affordable health care systems that provide at-home or in-patient care. I would love to be involved in creating a team of health care workers dedicated to a common goal of improving health care outcomes and patient-centered care."

Patel is well on her way. The University of Houston junior is on the pre-med track, studying biology and minoring in medicine and society.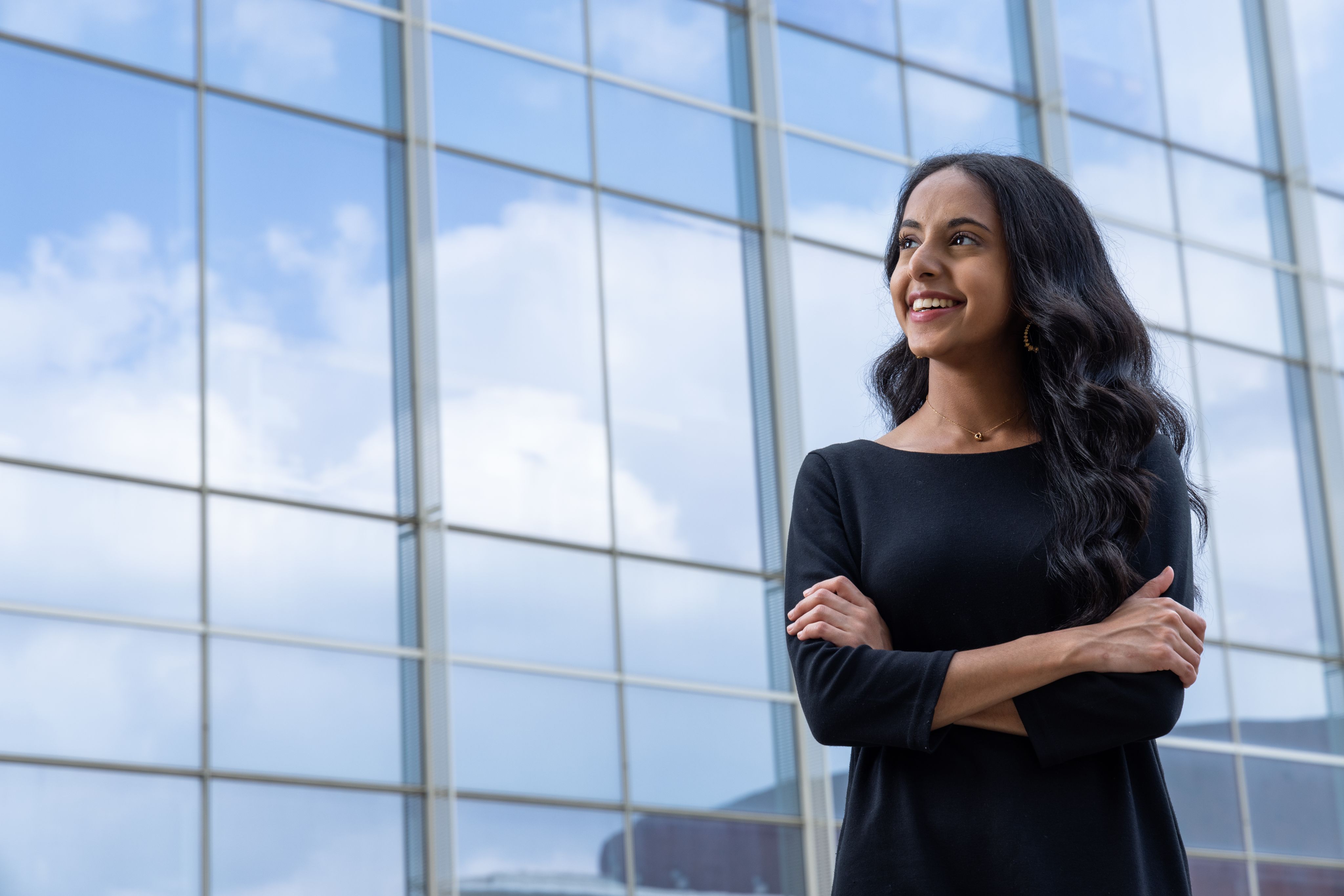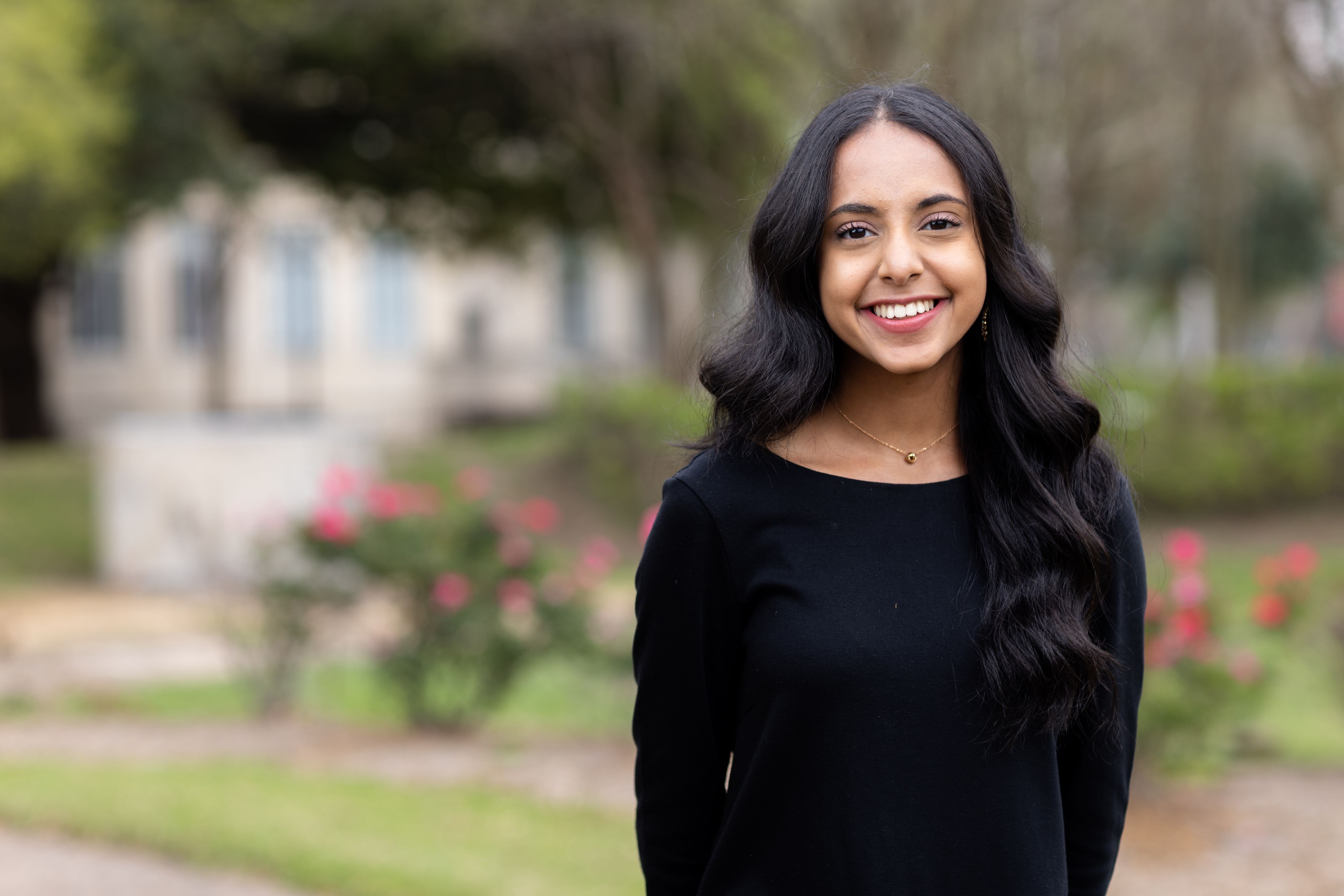 Hassaan Memon
Hassaan Memon experienced a defining moment in high school. As part of the HOSA-Future Health Professionals program, he had the opportunity to shadow a physician.

"That experience humbled me because as a high school student I had no idea there were so many people out there who needed help," he said. "It showed me you can make an impact and help them navigate their health issues. Seeing how you can make a long-lasting impact on people's lives was my turning point."

Not long after there was another pivotal moment in Memon's life: when he learned he was a receiving a Rodeo Scholarship.

"I'm so fortunate that I applied for the Rodeo Scholarship and got accepted for the award, it was probably one of my core memories from high school because it helped my family. I have a family of seven and my parents couldn't afford to put me through college, it changed my life and gave me the opportunity to attend the University of Houston."

Memon has thrived in the Bauer College of Business, where he is a senior studying management information system (MIS) with a minor in biology. He was named a "Ted Bauer Leadership Certificate Program Scholar" and "LeaderShape Institute Scholar". He has been a part of several university groups, most recently serving as the event coordinator for Refugee Advancement through Humanitarian Aid.

Memon wants to utilize his knowledge of business and technology to develop changes in health care with the end goal of providing universal health care coverage to every American.

"Universal health care coverage exists in different countries and one of my long-term visions is to understand the business side of health care and the technology side — such as artificial intelligence being developed within health care. I truly feel like it's not impossible for the U.S. to adopt universal health care coverage," said Memon.