Brian Ellison:
Unmasking
Masculinity in Black Men
MFA Candidate Creates Art as a Catalyst for Healing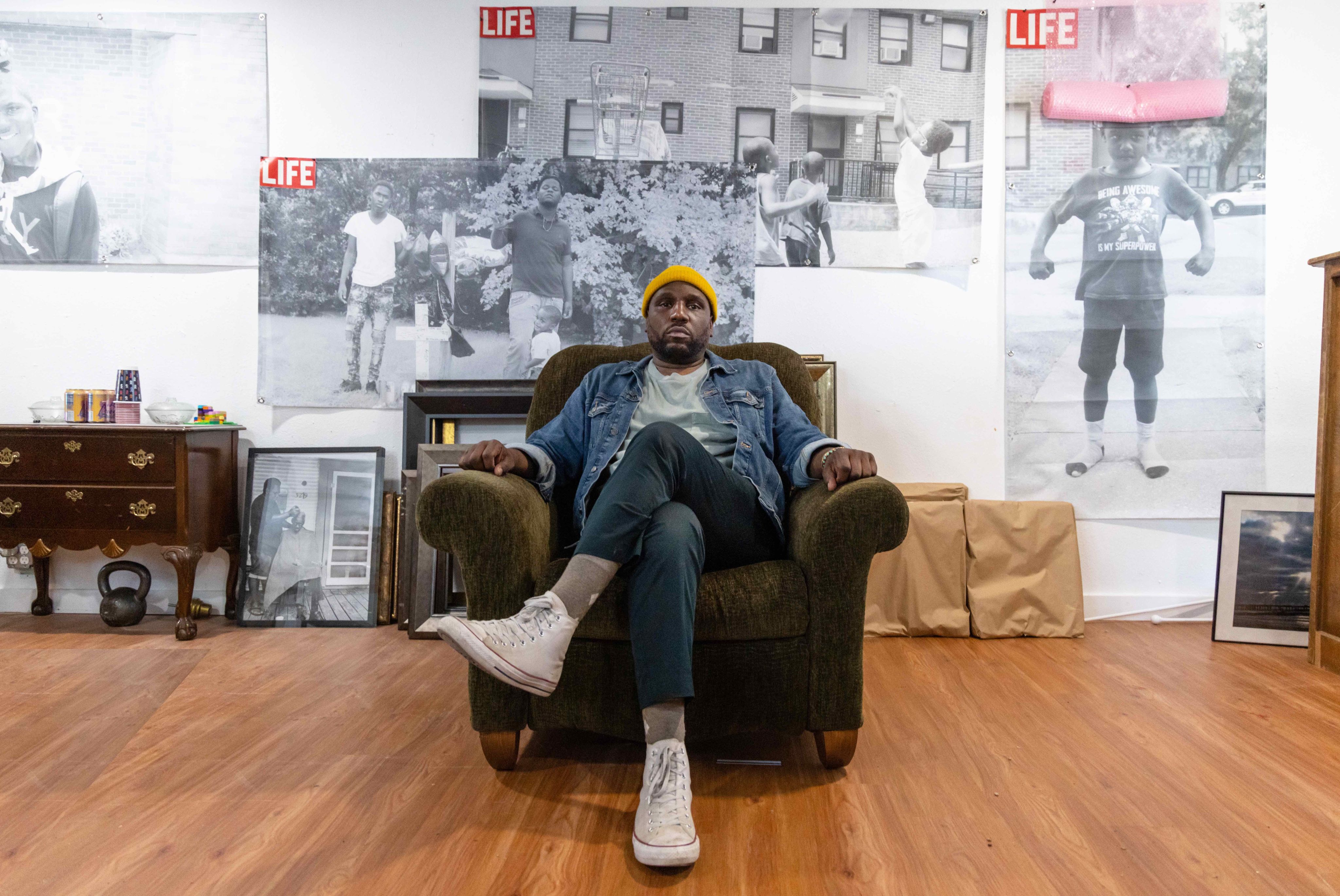 "Statistically, I'm not supposed to be here. Statistically, I'm supposed to be a whole lot of things other than an MFA graduate."
In addition to graduating with a master's degree in fine arts from the University of Houston this spring, Brian Ellison is a photographer, cinematographer, conceptual visual artist, nonprofit founder and education manager at Project Row Houses, a nonprofit organization in Third Ward that enriches lives through art. Yet, Ellison's many qualifications don't fully encapsulate his talent, impact and artistry. His art and words paint a better picture.
"Art saved my life. I was in a very, very dark place," Ellison said.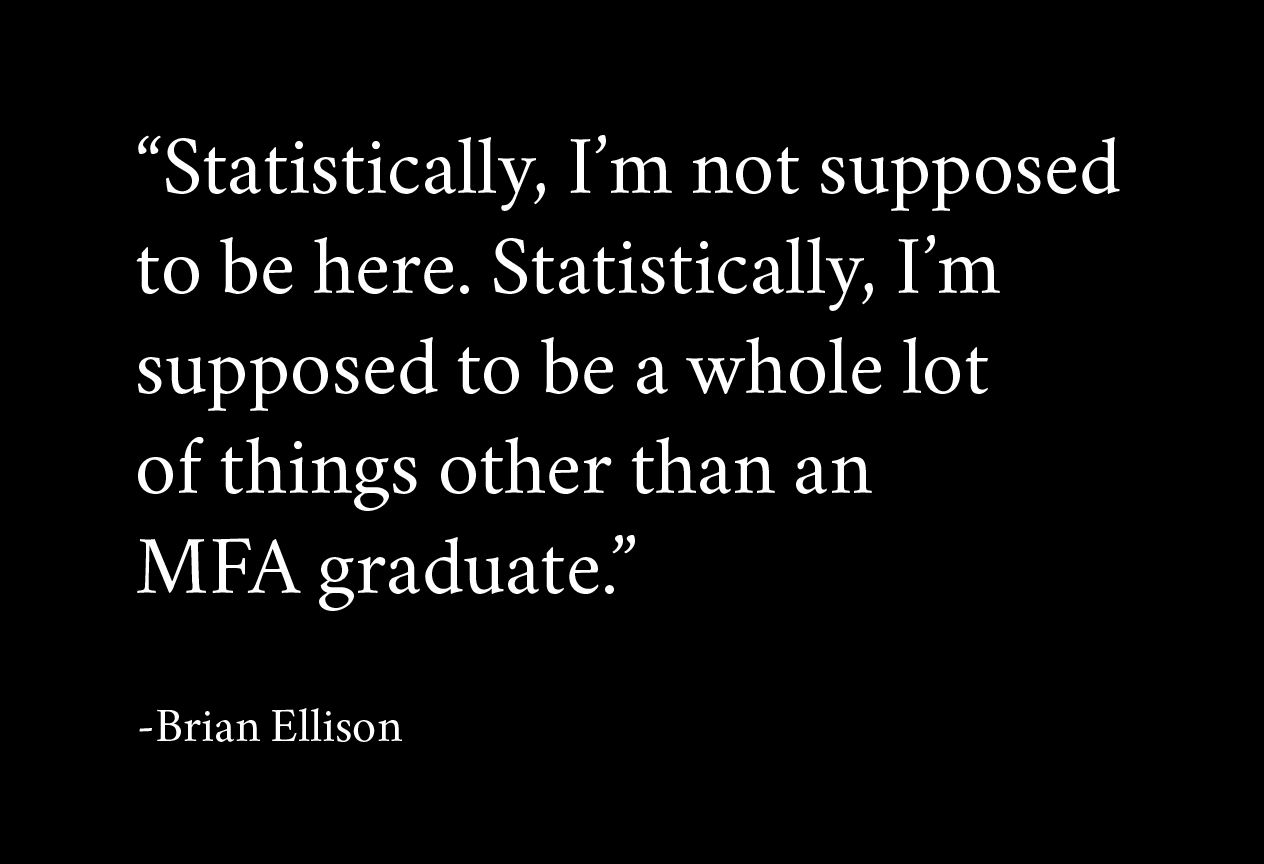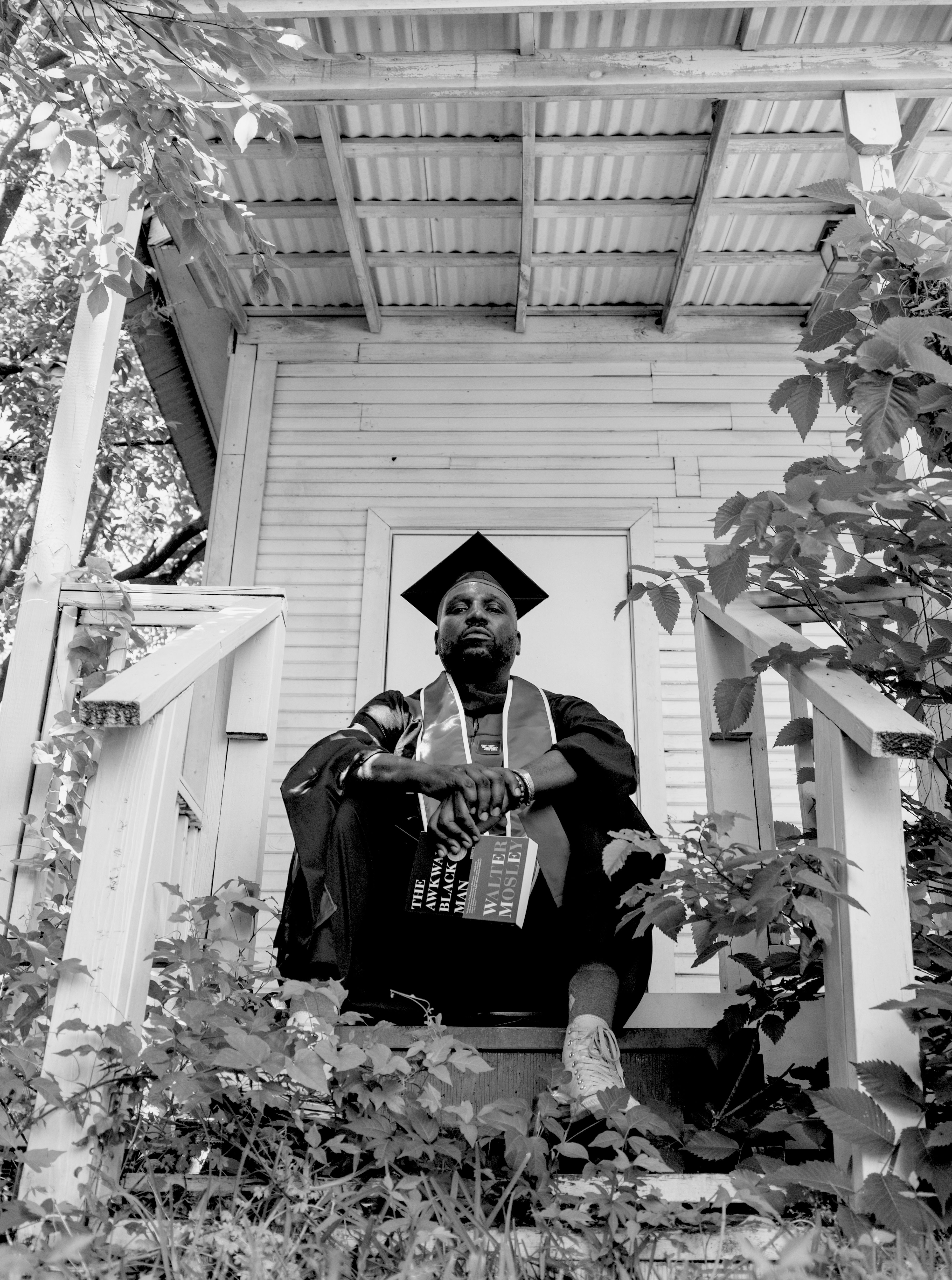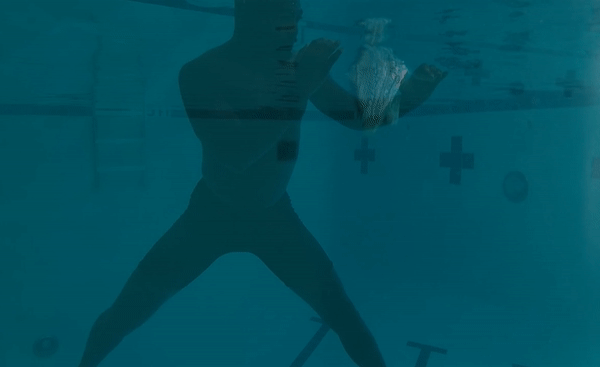 Ellison credits unMASKulinity, a documentary he directed that questions and explores what masculinity is for Black men through interviews and performances, for getting him through his depression. It not only was an expression of Ellison's innermost thoughts and feelings, but it helped other Black men see they are not alone in their experiences and emotions.
"The ability to create an external piece based on what I'm feeling internally is the most relieving thing I've ever done," he said.
Ellison's artistic work was born in Houston's Third Ward and has since flourished. But before fully grasping his artistic motivation, you need to take a step back to his childhood in Tulsa, Oklahoma.
Both of his parents were incarcerated. He is the eldest of eight children and was largely raised by his grandmother, in addition to an army of aunts and great aunts. "I just remember always wanting to make her proud. That's always been my driving force, even though she's no longer with me."
Growing up, he wanted to be a basketball or football player. While he did go on to play collegiate football, subconsciously, he said, he wanted to create art by becoming a filmmaker or actor. His first love for the arts came from famed director Spike Lee. Through his films, Ellison began to envision himself as a moviemaker.
In one of his most recent exhibitions at the MFA Thesis Exhibition at the Blaffer Art Museum during spring 2023, there is a class photo of Ellison as a child. Knowing all that he knows now, Ellison said he would tell his younger self:
"You can do whatever you want to do. You're not a mistake. You're not a burden. Believe in yourself. And don't allow what people say you can't do to be the thing that weighs the heaviest when there are a lot of people rooting for what you can do."
He now uses those words to create a safe space for Black men and Black boys through his nonprofit, the Black Man Project. The organization provides group therapy sessions every other week for Black men in Houston to be vulnerable with one another. Starting in 2019, Ellison, along with sculptor Anthony Suber and anthropologist Marlon Hall, began traveling to major cities like New York, Atlanta and Los Angeles to host dinner conversations that provided healing sessions for the men in attendance. The group stopped traveling in 2020 due to the pandemic, the same year Ellison began his studies at UH.
He chose UH because he already had a community at the University and the idea of going somewhere else "didn't sit well" with him. The fact that his MFA cohort began in the midst of the pandemic made the group a lot closer, he said.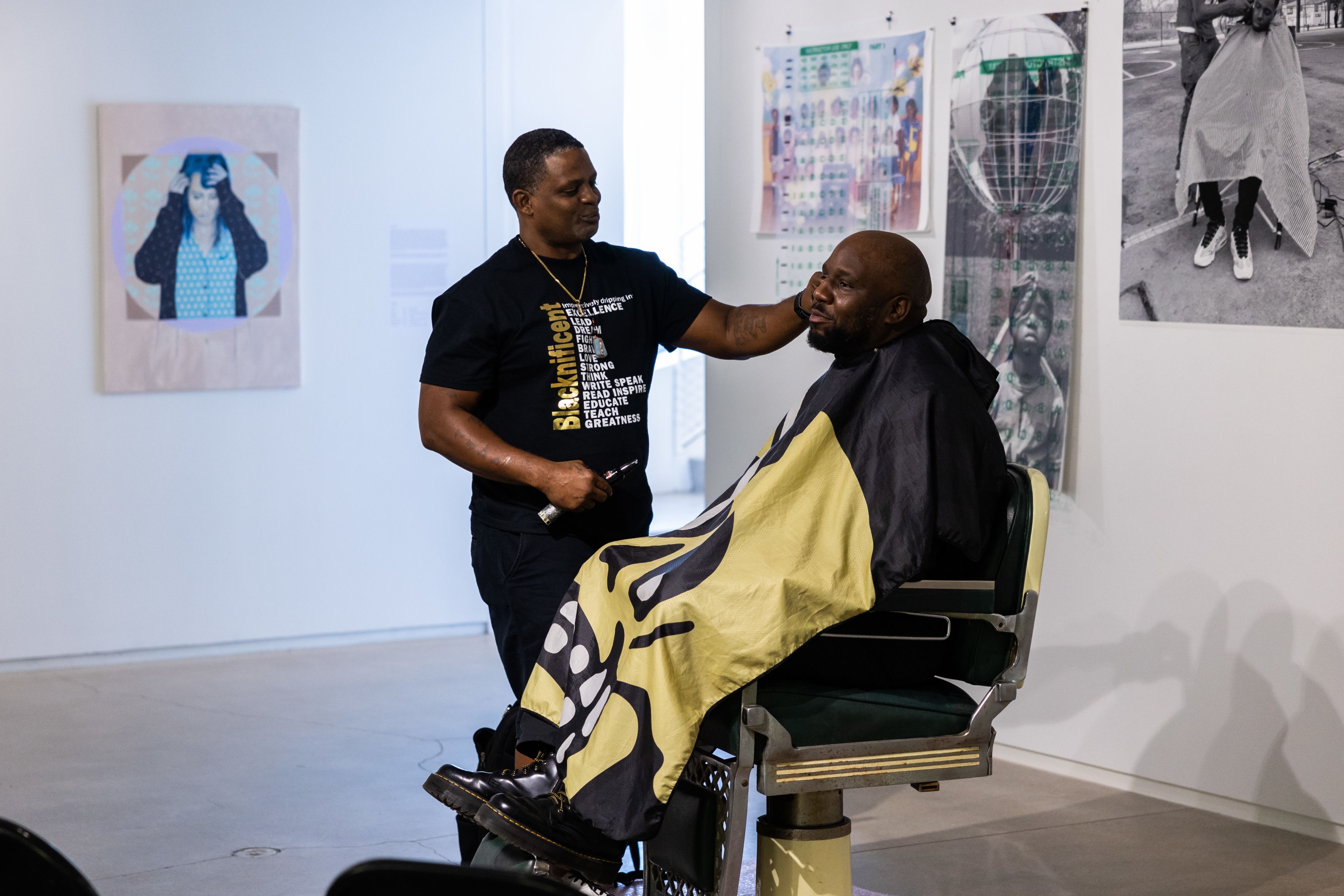 "The ability to create an external piece based on what I'm feeling internally is the most relieving thing I've ever done."
- Brian Ellison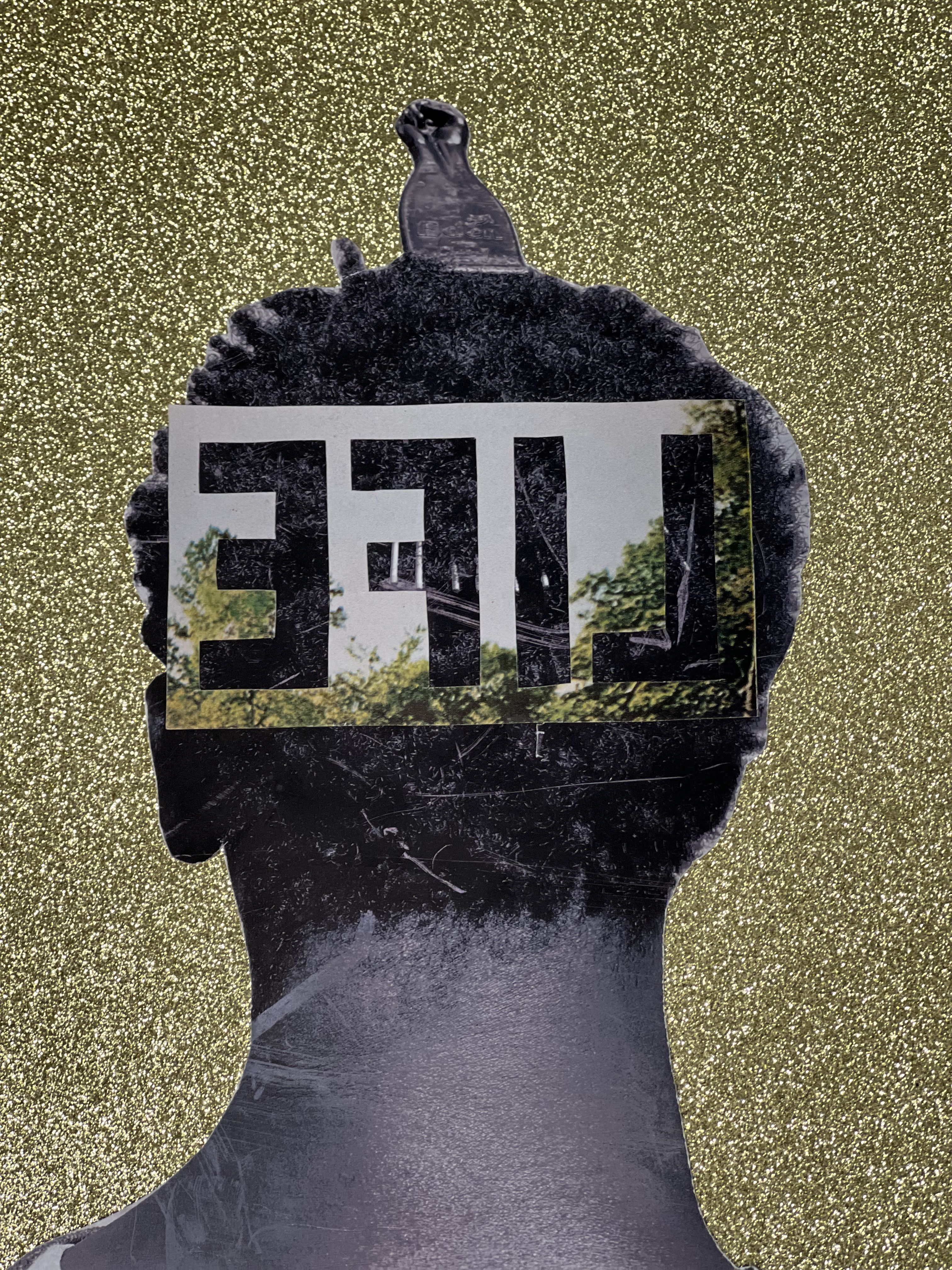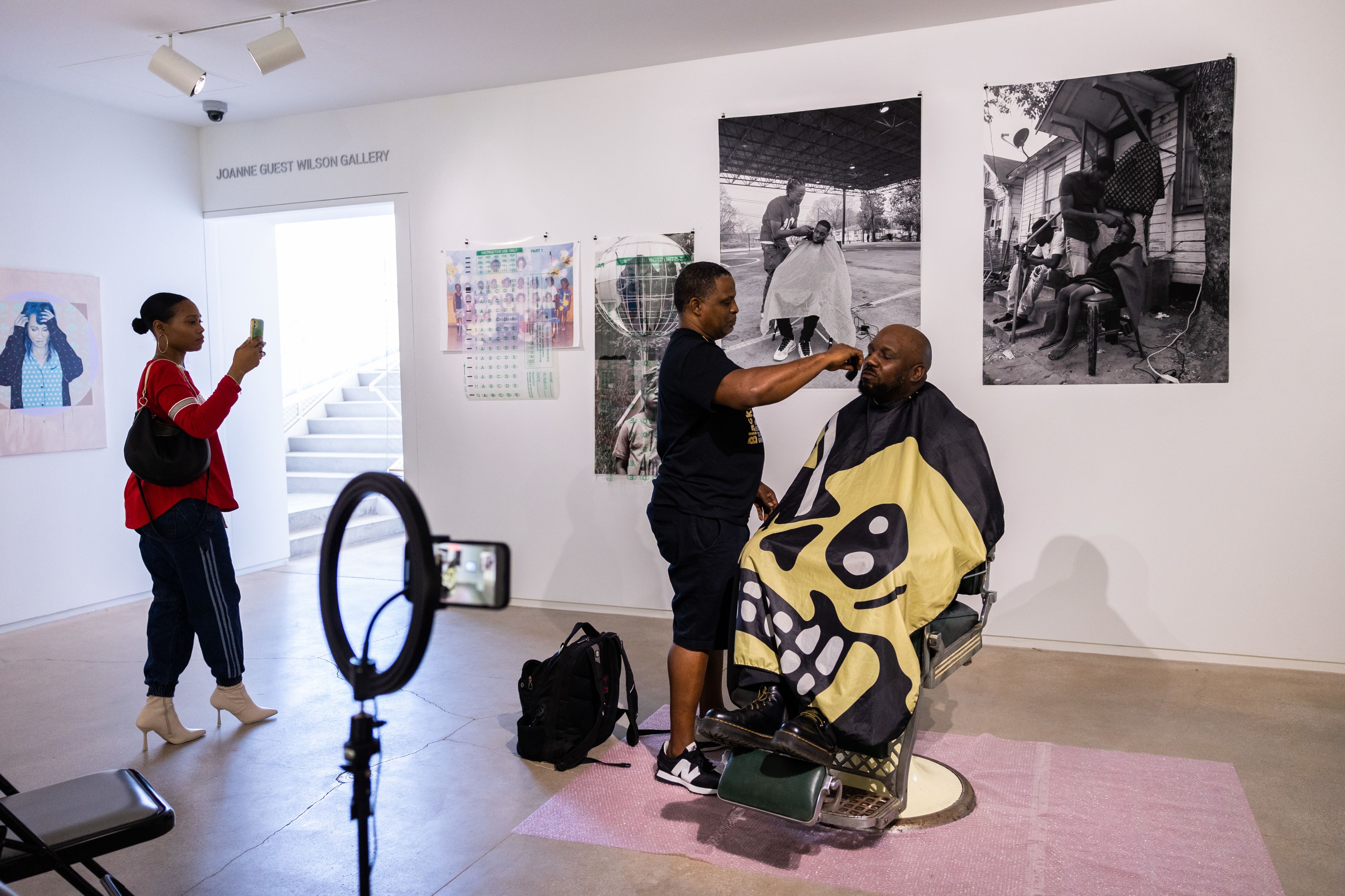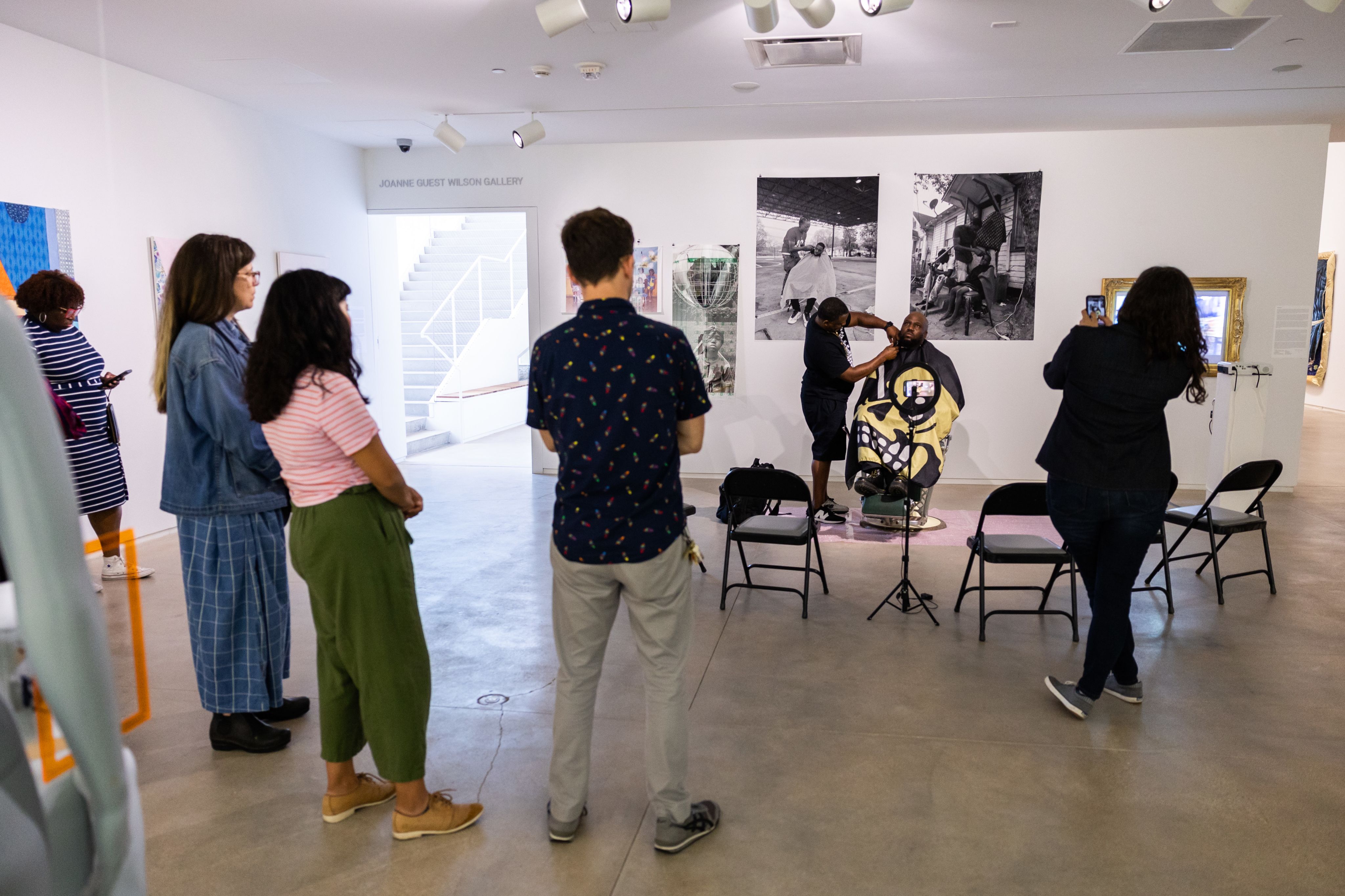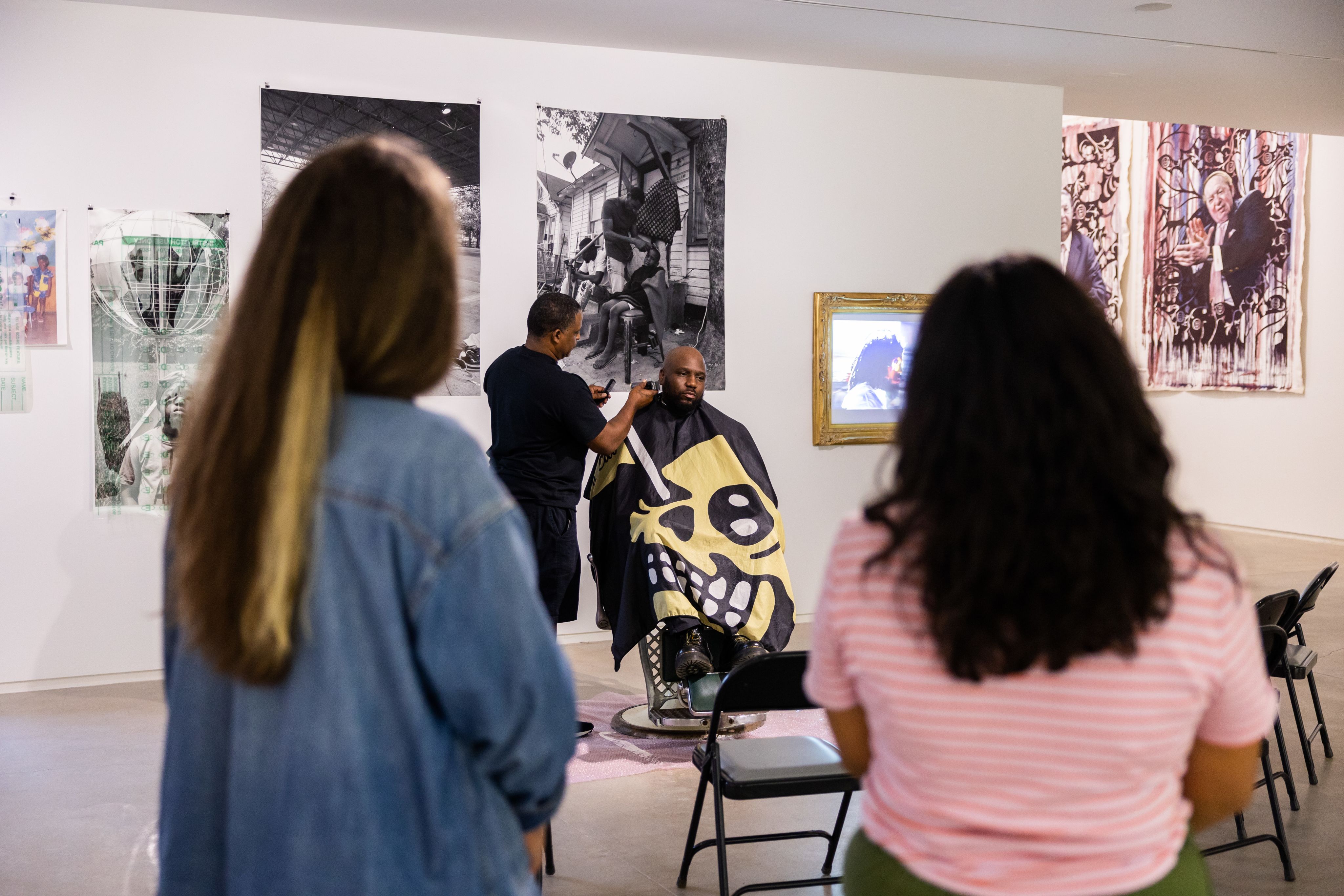 "The University of Houston has allowed me to have a meeting of the minds on a consistent basis when I'm collaborating with different artists who might be in the sculpture department, painting department or the graphics department. When we get a chance to work together, just via conversation, it informs my practice in such a beautiful way."
After graduation, Ellison will continue in his role with Project Row Houses as educational program manager, where he will oversee summer programming, including taking children to visit the Smithsonian Museum. As a former teacher who spent ten years teaching at YES Prep East End in Houston, the role is a perfect fit by blending his love of art and education.
His dreams on the horizon include directing a movie that will be seen across the world, having his performance work be commissioned at different museums worldwide and to be a part of the world's top artistic residencies. "I'm crazy enough to believe I should have my name in those types of conversations. I'm crazy enough to think I can be a Guggenheim recipient."
Ellison's commencement ceremony is spring 2023.
"The University of Houston has allowed me to have a meeting of the minds on a consistent basis when I'm collaborating with different artists who might be in the sculpture department, painting department or the graphics department. When we get a chance to work together, just via conversation, it informs my practice in such a beautiful way."
- Brian Ellison