HPE Data Science Institute: The Computing Power Fueling Discovery at UH and Beyond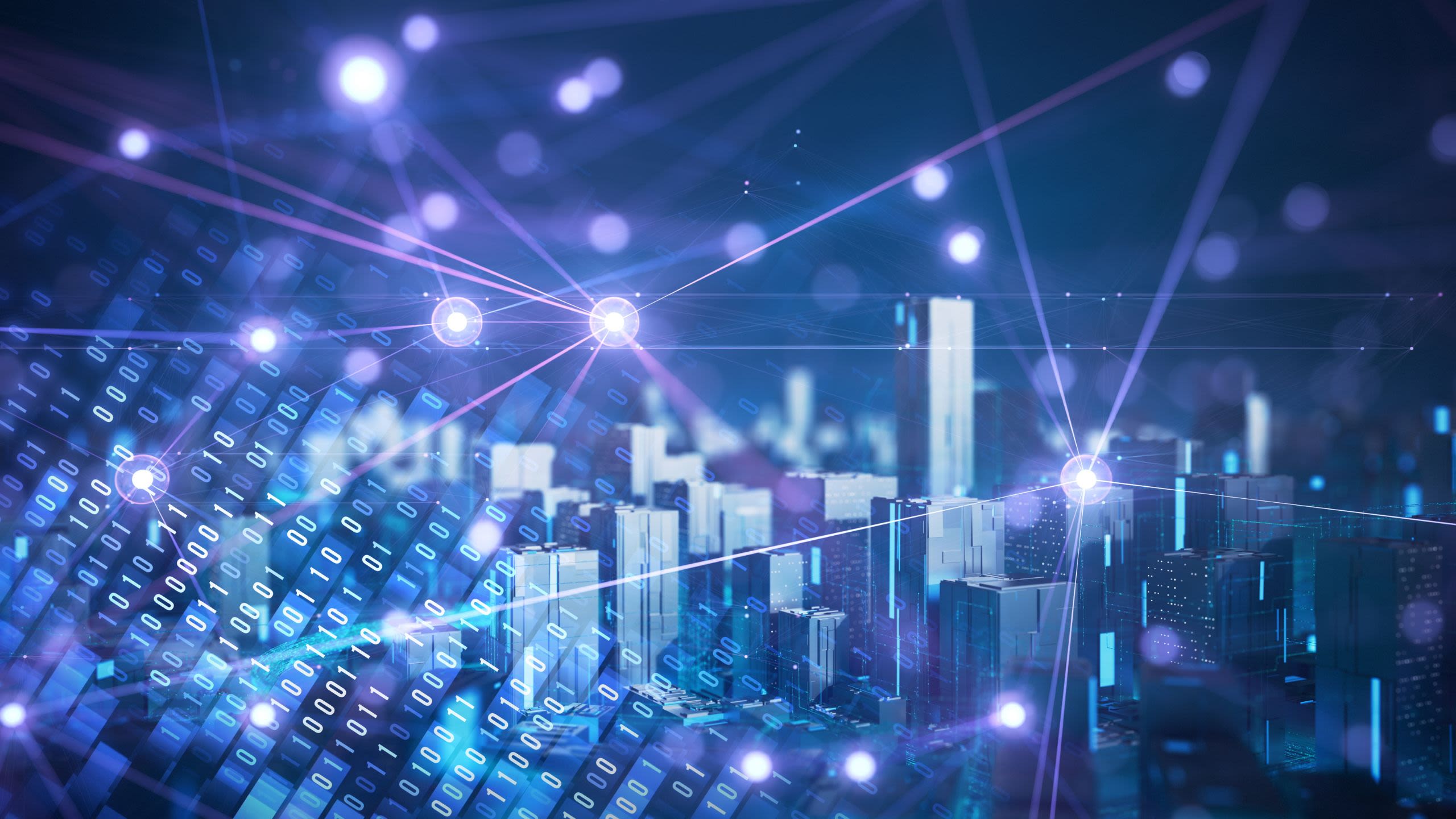 For many of the groundbreaking discoveries at the University of Houston, there has been a superpower quietly running behind the scenes. Over the past four years, the Hewlett Packard Enterprise Data Science Institute (HPE DSI) has provided critical computational resources that UH researchers rely upon as they push the boundaries of knowledge in energy, health care, engineering, business, social services and other fields.
Research conducted at the HPE DSI during the COVID-19 pandemic led to the discovery of a small molecule that may well be the genesis of new medication which could shorten the course of the SARS-CoV-2 virus.
"We are grateful that the University had the high-performance computing power available on campus to advance our work so effectively," said Bradley McConnell, professor of pharmacology at the UH College of Pharmacy. "This is a discovery that could ultimately impact many lives."
Researchers in the College of Natural Sciences and Mathematics rely on the HPE DSI for artificial intelligence and machine learning data processing as they explore subsurface systems and atmospheric modeling.
"The HPE DSI has been essential for advancing our work in air quality forecasting, hurricane forecasting, climate change modeling, energy availability, electric vehicle impact and more," said Associate Professor Yunsoo Choi.
Meng Li, director of the Human-Centered AI Lab and a Bauer fellow at the C. T. Bauer College of Business, investigates supply chain issues and AI-related businesses with assistance of two HPE DSI-supported postdoctoral researchers. And researchers at the Cullen College of Engineering use machine learning to develop real-time monitoring of manufacturing processes, with support from the HPE DSI.
"Research projects at the University promise profound improvements for many. Not just here in Houston, but across the country and in far corners of the world. And not just in our own time, but long into the future with advances from our researchers in cyber security, community sustainability, pharmaceutical development and other critical areas," said Claudia Neuhauser, director of the HPE DSI and interim vice president for research at UH. "I cannot imagine work of this magnitude being successful without such high-performance big data computing capacity."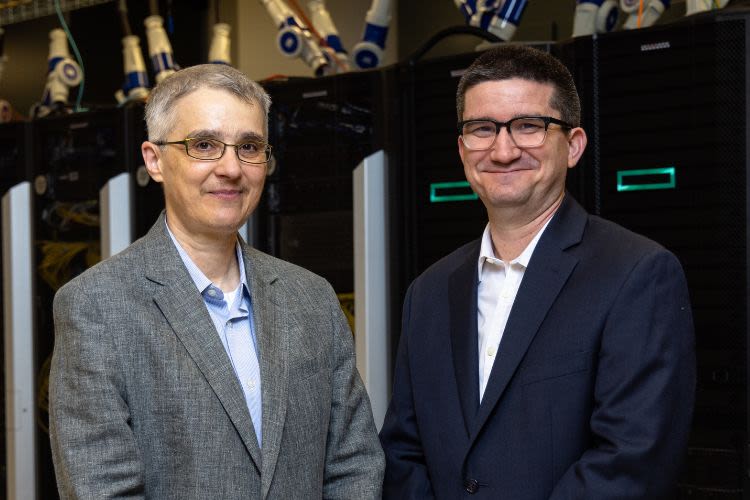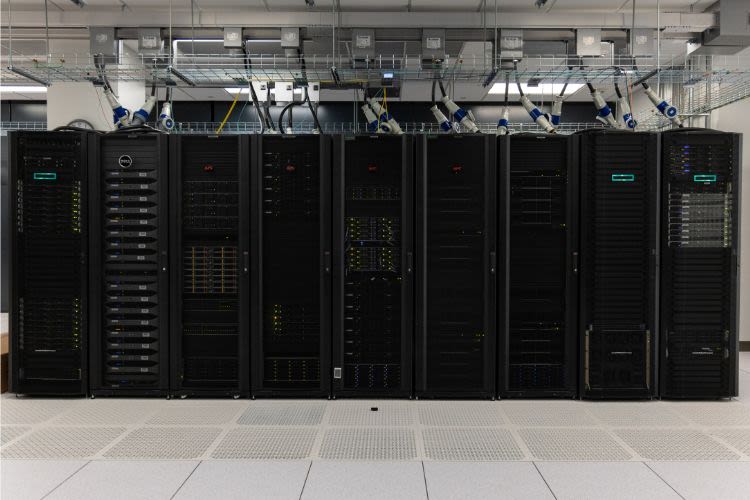 The HPE DSI Story
Previously known on campus simply as the Data Science Institute, the HPE DSI earned its full name in 2018 with the University's allegiance with Hewlett Packard Enterprise, a company with headquarters in the northwest Houston-area community of Spring and a leading player in information technology reaching back to the early days of the industry. The collaboration welcomed a fresh era in Houston's innovation economy.
"With the continued support and expertise from Hewlett Packard Enterprise, matched with the curiosity and creative vision of our University of Houston researchers, our place on the leading edge of discovery remains secure."
Three computer clusters currently form the HPE DSI. It opened with the Opuntia in 2015. The Sabine followed in 2018. The Carya, the newest and most powerful, was launched in 2020 as a joint cluster between the HPE DSI and Cullen College of Engineering and was designed to allow faculty to buy additional computational resources that can be integrated into the cluster, resulting in a combined increase of 32% in its computational capabilities.
Hewlett Packard Enterprise's $10 million gift brought this cutting-edge computing power to the University, making possible the advanced data analysis current research requires. In addition to being a vital research tool, the HPE DSI also serves as a teaching resource that helps maintain the highly trained local workforce that will keep Houston a leader as the data science approach to business and technology grows.
The demand for graduates with a data science background is already high and is growing rapidly across a wide range of industries worldwide.
"Supercomputing and AI are core to accelerating scientific research and advancing engineering. We believe that by enabling more access to these technologies and empowering a next-generation workforce with these skills, we can significantly strengthen the scientific community and better our future," said Trish Damkroger, chief product officer and senior vice president, High Performance Computing, AI & Labs, at HPE.
"We are honored to continue our decades-long presence in Houston and our work with the University of Houston through the Hewlett Packard Enterprise Data Science Institute. Our collaboration, which provides the university's researchers with supercomputing resources, will help bolster skills for graduate students while advancing areas such as climate modeling, drug discovery and sustainable technologies," she added.
UH Grads and the Innovation Economy
After UH graduation, newly minted data scientists are eager to launch careers specializing in statistics or analytics in health care, offshore drilling, consumer services, construction and other industries. The data science job market is ripe with opportunity, too. According to the U.S. Bureau of Labor Statistics, employment of data scientists is projected to grow 36% from 2021 to 2031, much faster than the average for all occupations.
"Big data and data analytics are set to be some of the most critical fields in business for the future."
George Bittar, former president of the Cougar AI student organization and now a UH graduate student in engineering data science, sees how the in-depth training provides an edge for the first steps he and fellow students will take into the job market.
"I know how daunting the field may seem. But the resources, especially at places like the HPE Data Science Institute, are bountiful and should be utilized by students looking to begin their journey in AI," Bittar said.
Micro-credentialing programs offered by the HPE DSI expand students' knowledge of data management, Python programming, data visualization and machine learning. By earning multiple digital badges, students can build a micro-credential in data science specialties. Since 2019, HPE DSI has awarded more than 1,000 badges and 24 micro-credentials, with the most popular course being Scientific Programming with Python. The courses and micro-credential programs are free to students and employees across the UH System and are offered for a fee to others.
Uchenna Ubeh, a UH doctoral candidate in physics, said he's now able to analyze and visualize data more efficiently using the knowledge gained from these courses.
"The most significant benefit of the HPE DSI program is the hands-on data analysis research tools it provides its students to make informed, data-driven decisions in solving real-world problems," he said. "Amongst other benefits, one can get electronic badges from each completed course and micro-credential badges after reaching a certain number of digital badges. These badges on your professional accounts, like LinkedIn, upgrade your profile and attract potential employers."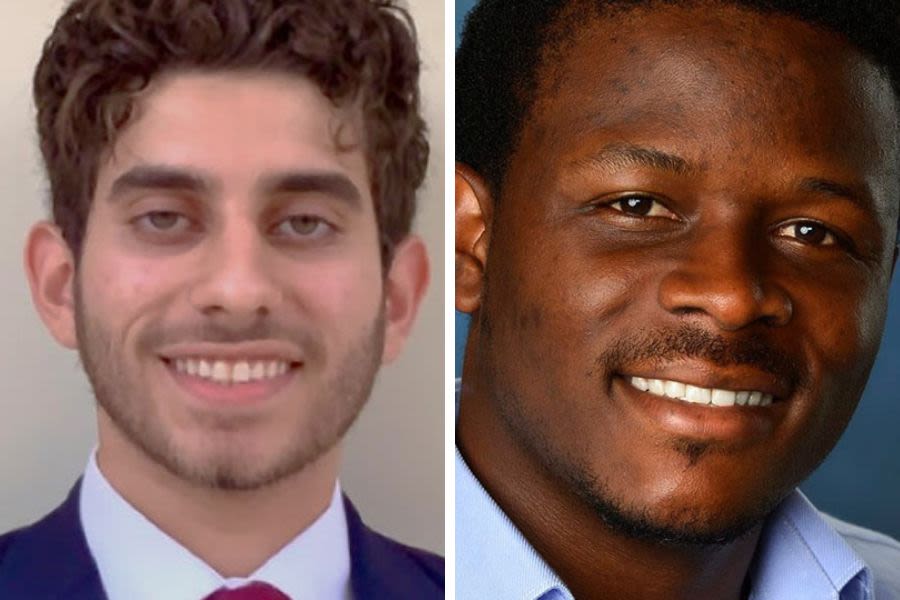 With support from the HPE DSI, the University offers bachelor's and graduate degrees that prepare students to specialize in target industries or to enter the field as well prepared data science generalists. Two postdoctoral fellowships, for example, sponsored by the HPE DSI and Bauer College of Business, explore the intersection of business and data.
"It's not too common for a business college to have a strong data analytics fellowship available. But big data and data analytics are set to be some of the most critical fields in business for the future. That's why we are so grateful to the HPE Data Science Institute for this opportunity," said Bauer's Meng Li.
Science Serving the Community
In partnership with the Humana Integrated Health System Sciences Institute and the Honors College, the 10‑week George "Trey" Pharis Fellowship Program invites students to explore the intersection of data science principles and techniques.
Undergraduate students Vivienne Pham and Mielad Ziaee looked at realities faced by food pantries and meal sites in Houston neighborhoods as part of a Pharis Fellowship focused on food insecurity. Their data analyses revealed communication problems, logistical challenges and transportation inadequacies that hamper efforts to bring food to the communities in need.
For senior Olivia Tran, a major focus of interest is immigrants' health care. Growing up in Houston provided a closeup view of the effects of cultural and language barriers.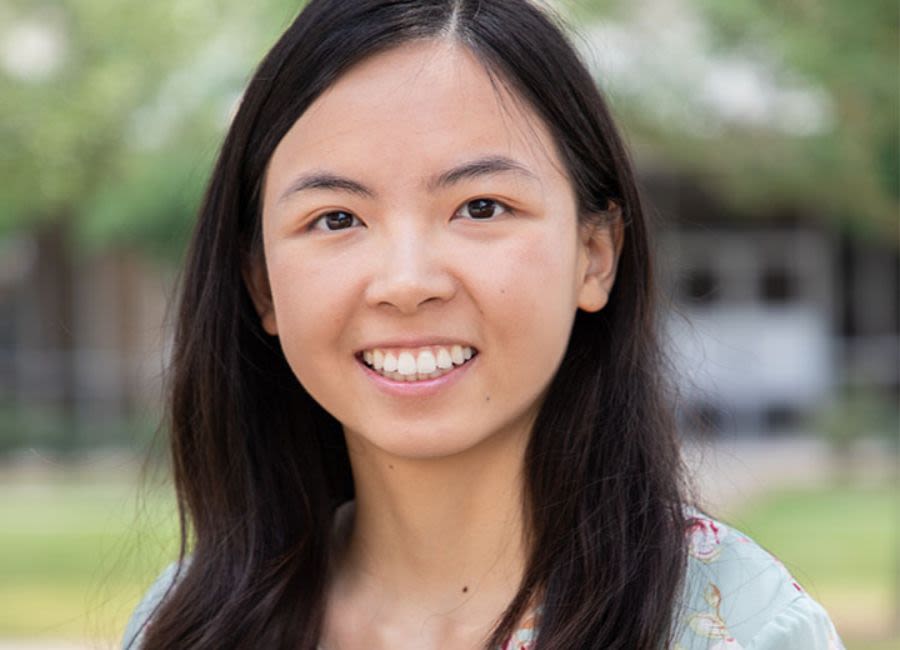 "I've been interested in immigrant health for a long time because of my family's immigrant/refugee background," she said.
As a Pharis research fellow last summer, Tran went deep into CDC data to find the story behind the challenges. "Even if immigrants are able to access care, they may not feel as comfortable using it because of cultural differences and a variety of other invisible barriers." Now an alum of the Pharis fellowship, she is convincing other students to apply for next summer's program.
Other researchers turn to the HPE DSI to visualize communities' challenges of the future – such as big-city traffic. One UH-based project (in cooperation with Metro, the region's largest local public transportation provider), focuses on meeting transportation demands amid the changing profile of Houston and Harris County. HPE DSI offers the researchers a glimpse of the future.
"More than two million people will be living in Harris County by 2045," said Bruce Race, UH professor of architecture and director of the Center for Sustainability and Resilience. "During this timeframe, METRO's vehicle fleet and private transportation will need to transition to zero emission, particularly electric vehicles. METRO owns 34,000 parking places in 28 park-and-ride locations. To better understand how these sites can be integrated into an urbanizing region, we have mapped growth patterns and equity indicators for EV ownership."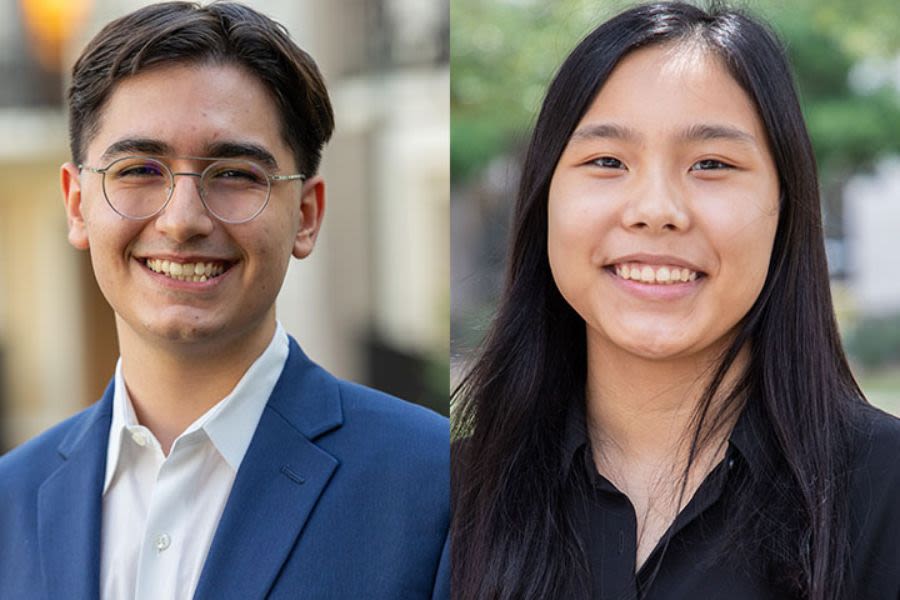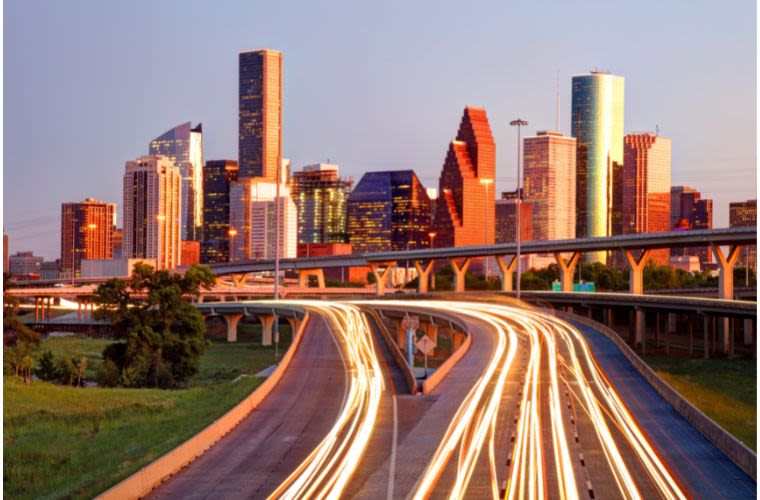 Whats Next for HPE DSI?
The UH research community can look to the HPE DSI for expanded opportunities for computational resources and hands-on data science in the coming years.
"Our three existing computer clusters – currently our newest and most powerful, the Carya; the Sabine; and Opuntia – will soon be joined by even more computing power. Designs for a fourth cluster are soon to begin, addressing the increasing demands from very large data sets and AI and machine learning methods," Neuhauser noted.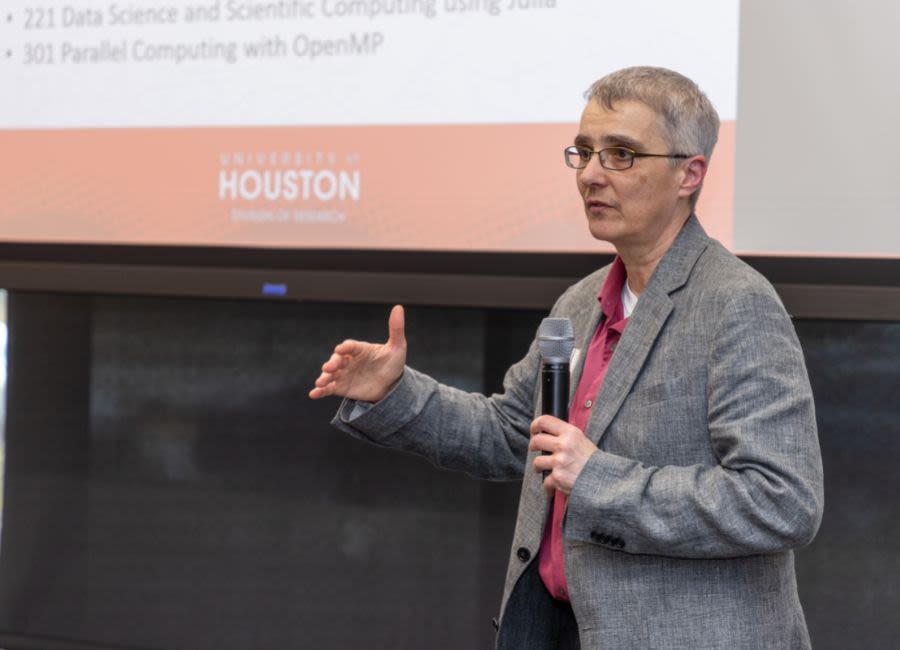 Students, too, will benefit from the growth. Advanced data science micro-credentials will be available, for example, especially in the biomedical sciences. Within the HPE DSI, graduate and undergraduate students will find expanded opportunities with research projects in collaborations with business, industry, government and nonprofit partners.
"At the HPE DSI, we have a promising future to look forward to. With the continued support and expertise from Hewlett Packard Enterprise, matched with the curiosity and creative vision of our University of Houston researchers, our place on the leading edge of discovery remains secure," she added.