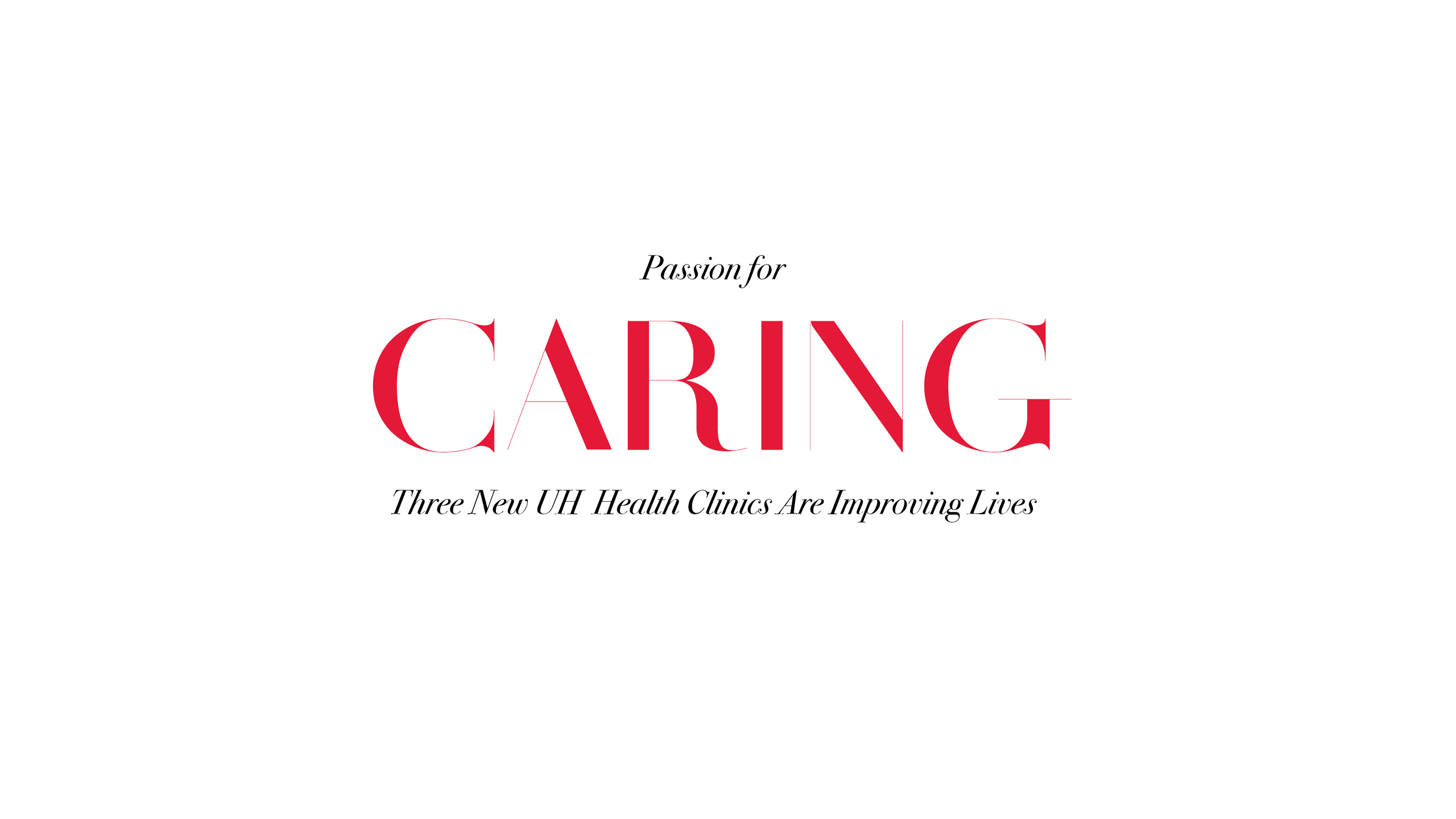 Reflecting on her career as a public health educator, Olivette Brown, 60, takes pride in the time she spent advocating for the health of low-income women and children in public support programs and as a substance abuse and alcohol prevention youth counselor. Now, in an unfortunate twist of irony, it's Brown who needs critical support as she battles a myriad of chronic health issues of her own.
"It's been quite a challenging journey," said Brown, an ordained minister and resident of Third Ward. "But then I found Dr. Reed at the University of Houston."
As Brown's family physician at the newly established UH Health Family Care Center, Dr. Brian Reed helps manage her diabetes, high blood pressure and more. Whenever she's "in trouble," including nights and weekends, Brown said she can always reach Reed, who she affectionately calls "old school" because of his gentle bedside manner, compassion and attention to detail.
"He never rushes you," she said. "He's truly a gift from the Lord."
Working as a team, Reed helped Brown shed 57 pounds and get her blood sugar under control. The mother of two and grandmother of three feels better than she has in years. "Ms. Brown needs the help. That's why I'm in this profession," said Reed, who is also chair of the clinical sciences department at the UH College of Medicine. "She knows she can rely on me."
Staffed by faculty physicians from the medical school, the Family Care Center on the UH campus offers affordable, comprehensive primary care and behavioral health services to anyone, regardless of income, residency status, employment, health insurance coverage or ability to pay. A sliding fee scale is available according to household size and income.
Houston's Third Ward, home to UH, is designated as a Medically Underserved Area by the federal government because of the lack of medical providers and high rates of infant mortality, poverty and elderly populations.
Bolstering health resources in underserved areas across Houston, such as Third Ward, is the University's mission in action. UH has opened three new health clinics since September 2021.
"Where you live or how much money you make shouldn't impact health, but sadly, it does. Health care is a basic human right, and we are committed to providing high-value, patient-centric health services," said Dr. Stephen Spann, vice president for medical affairs at UH and founding dean of the UH College of Medicine.
"We want to treat
our patients the way we would treat our own families."
− Dr. Omar Matuk-Villazon
Direct Primary Care
In Southwest Houston, where nearly one in three people live below the federal poverty level, the uninsured rate is five times higher than the rest of the nation. To expand access to care for the uninsured, the medical school opened a direct primary care clinic on the campus of Memorial Hermann Southwest Hospital last fall.
Instead of working through insurance companies, patients receive broad spectrum primary care services for a flat membership fee of $60 per month.
"It was a no-brainer," said Roberto, a patient who was in desperate need of a primary care doctor to help manage his diabetes.
"My rates kept going up, and when doctors stopped taking my insurance plan, my diabetes just took off," he said. "I'm so happy I found this UH clinic."
The clinic is the medical school's first in a planned network of direct primary care clinics to be established in underserved areas across Houston. Dr. Omar Matuk-Villazon, chief medical officer at the UH College of Medicine, said they operate based on an old-fashioned yet timeless idea – building a long-term relationship between the patient and the care team.
"We want to treat our patients the way we would treat our own families. It might sound like rhetoric, but it's true," he said with a grin.
Nurse-Managed Clinic for the Homeless
Strategies for improving access to health care can vary depending on the populations being targeted. The UH College of Nursing is quite literally taking health care to Houston's homeless through its new nurse-managed health clinic in Midtown. Opened in fall 2021, the clinic is housed in the Abraham Station of St. Paul's United Methodist Church.
"It's an ideal location," said clinic director Shainy Varghese, UH associate professor and nurse practitioner.
Services provided include treatment for acute and chronic illnesses, wellness checkups and immunizations.
Telehealth is used for referrals to needed resources and mental health care.
"On average, 250 homeless individuals go to the Abraham Station every day to receive lunch or clothing through the Emergency Aid Coalition, so we're meeting them where they already are," Varghese said.
Faculty and alumni from the College of Nursing help staff the clinic. UH health profession students receive an invaluable education on how to work with vulnerable populations in an interprofessional setting.
"We all have a desire to serve, and the church has been a trusted member of this neighborhood for decades," said Kathryn Tart, founding dean of the UH College of Nursing. "Dr. Varghese and the team have worked closely with the community to meet a need for primary health care for those who struggle because of basic needs. Together, we are improving the health of those who need it most."
One patient at a time.
One relationship at a time.
The University of Houston is proving its commitment to improving health and health care … for everyone.