UH Graduate Programs Among the Best in the Nation
20 University of Houston Grad Programs Now Ranked Among the Top 50 in the Nation by U.S. News & World Report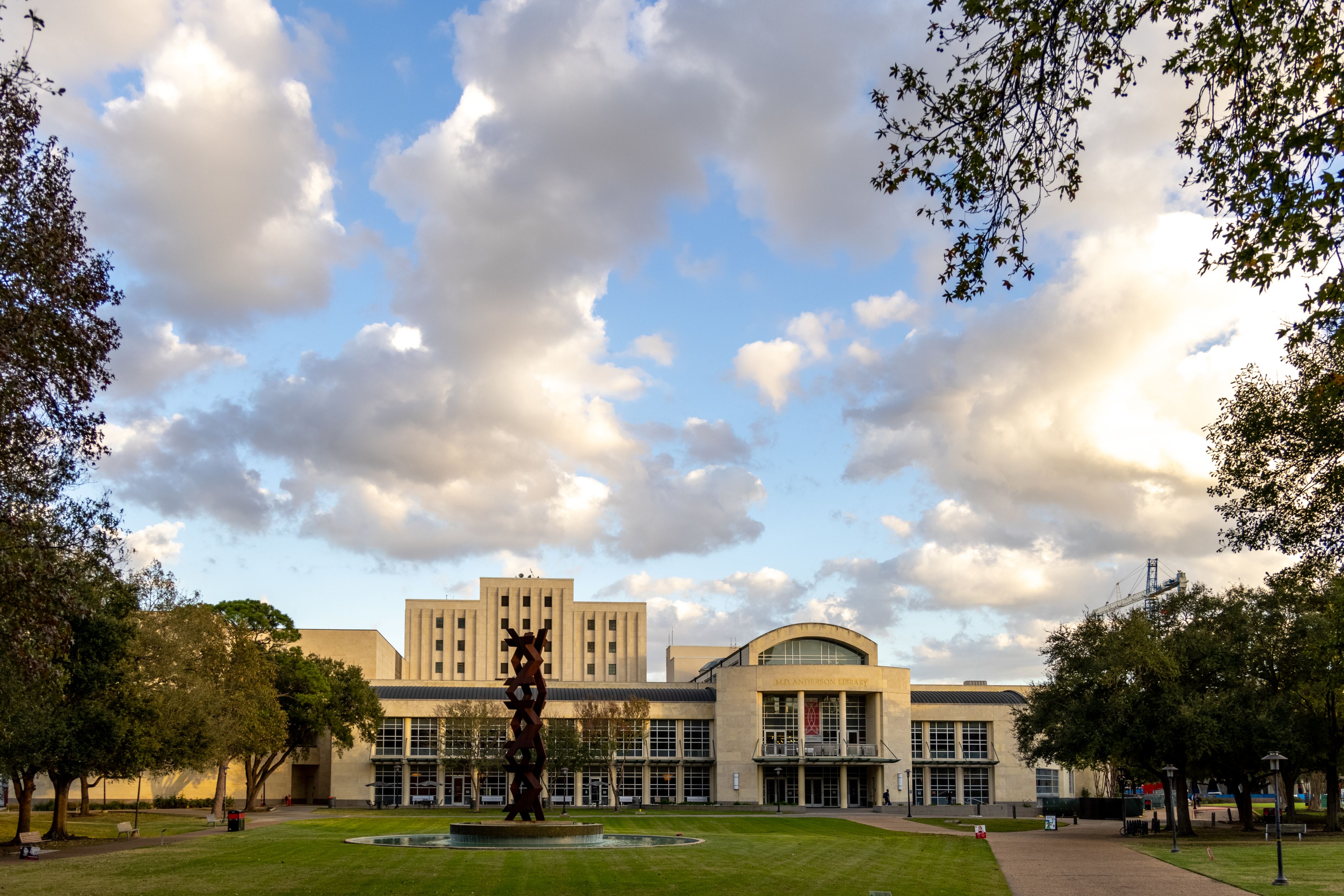 March 30, 2022 - The University of Houston has improved its graduate program ranks according to the 2023 U.S. News & World Report graduate program rankings released this week. UH now has four graduate programs ranked in the top 10 and 20 programs ranked as top 50 programs in their disciplines. Last year, three programs were in the top 10 while 17 were in the top 50.
For the second consecutive year, a total of eight UH Law Center specialty programs are among the top 50 in the country, with three landing in the top 10. Petroleum engineering is ranked tenth.
"The University of Houston is host to many premier graduate programs..."
"The University of Houston is host to many premier graduate programs, so it is indeed validating when they are recognized among the best in the nation," said Paula Myrick Short, UH senior vice president for academic affairs and provost. "These recent U.S. News & World Report rankings demonstrate our university's commitment in delivering quality graduate offerings that both empower our students and enrich our community."
UH's four Top 10 graduate programs:
No. 6 Intellectual Property and Information Law
No. 7 Healthcare Law
No. 9 Part-Time Law
No. 10 Petroleum Engineering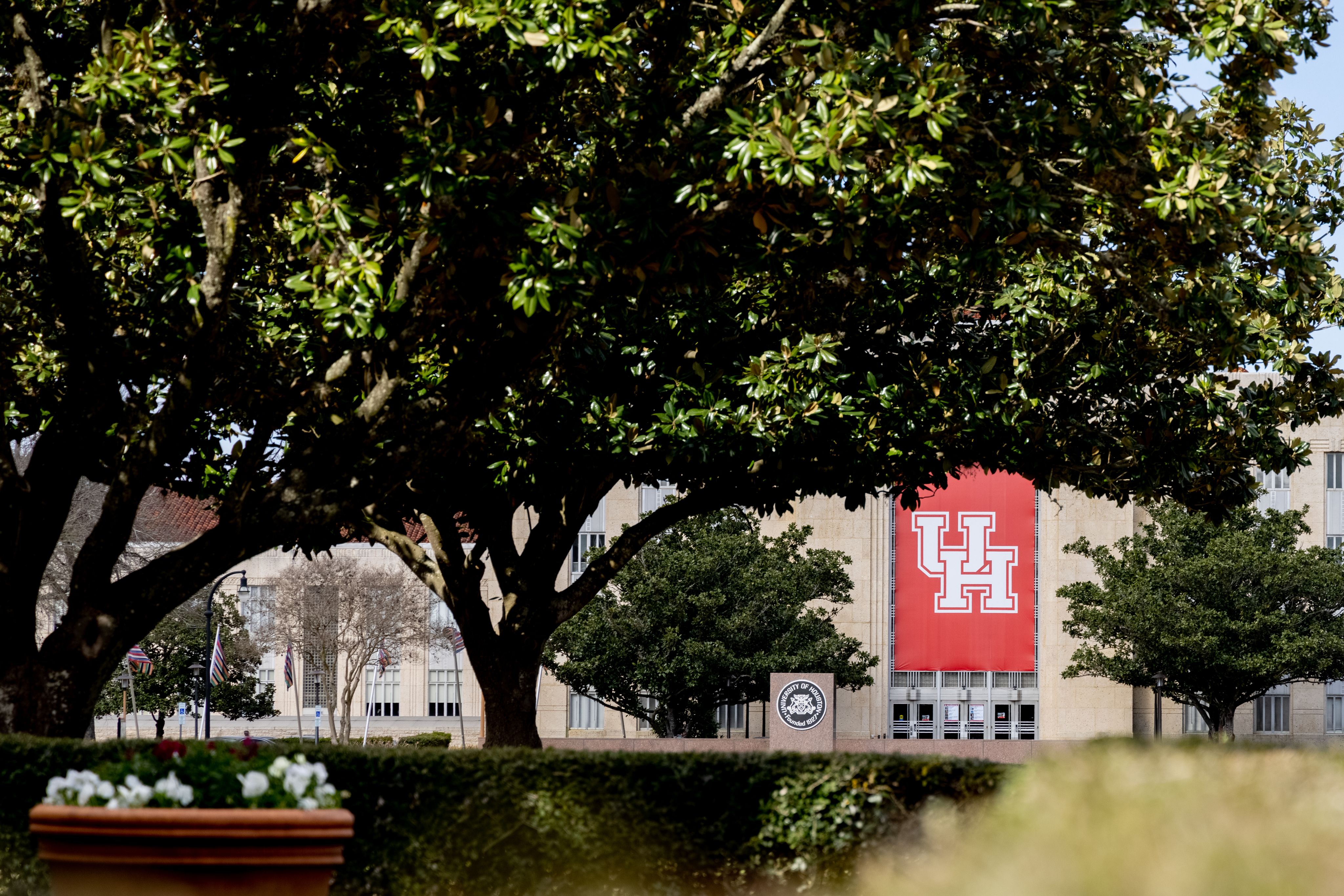 TOP 50 PROGRAMS ON THE MOVE
Other Top 50 UHLC programs are Environmental Law (No. 21), Trial Advocacy (up 11 spots No. 31), Business Corporate Law (up eight spots to No. 44), Dispute Resolution (up five spots to No. 47) and Tax Law (up four spots to No. 49)
"I am pleased that UH Law Center has three top ten specialty rankings and eight specialty rankings in the Top 50 as well as moved up two points to No. 58 in the overall rankings," said Leonard M. Baynes, dean of the UH Law Center. "We all know that UHLC is an excellent law school. It is nice to know that this is confirmed by U.S. News & World Report."
The industrial/manufacturing program had the biggest jump among UH's top 50 programs, improving 12 spots to No. 42. Building on the immense success of the undergraduate entrepreneurship program at the C.T Bauer College of Business, the new master of science in entrepreneurship degree program is already ranked No. 27 after just launching last fall. Social Work comes in at No. 28 and the Chemical Engineering program moved up two spots to No. 31 in the nation. Also in at No. 31 in their respective fields were Pharmacy and Trial Advocacy.
Each year, U.S. News ranks professional school programs in business, education, engineering, law, medicine and nursing, including specialties in each area. The rankings are based on two types of data: expert opinions about program excellence and statistical indicators that measure the quality of a school's faculty, research and students.
"U.S. News continues to update the Best Graduate Schools methodology and add new programs to keep the rankings relevant and valuable for prospective students," said Robert Morse, chief data strategist at U.S. News. "Utilizing a robust data-collection process – surveying more than 2,100 programs and more than 23,000 academics and professionals – allows us to provide students with useful, quality data to determine the best program for their individual needs."
Other disciplines are ranked periodically. In the latest online graduate program rankings, released separately, the College of Education has three programs in the top 20 (Online Overall Graduate Education, No. 12; Online Educational Administration, No. 13; Online Curriculum and Instruction, No. 14).
To see where all graduate program rankings or to learn more about the ranking methodology, visit the U.S. News & World Report website.