It's in Our Hands
There's a Nursing Shortage.
It Affects Us All.
We Can Help.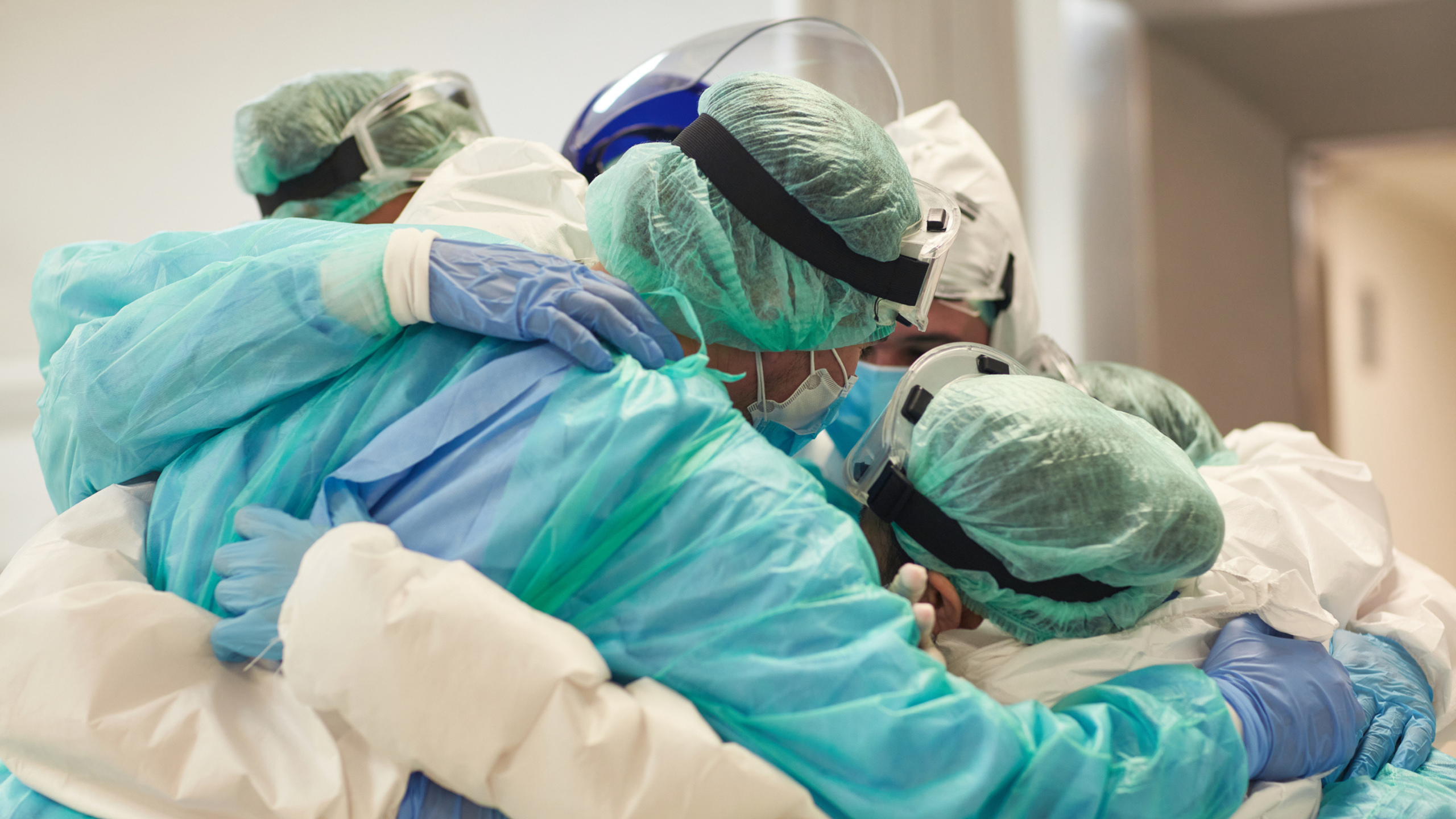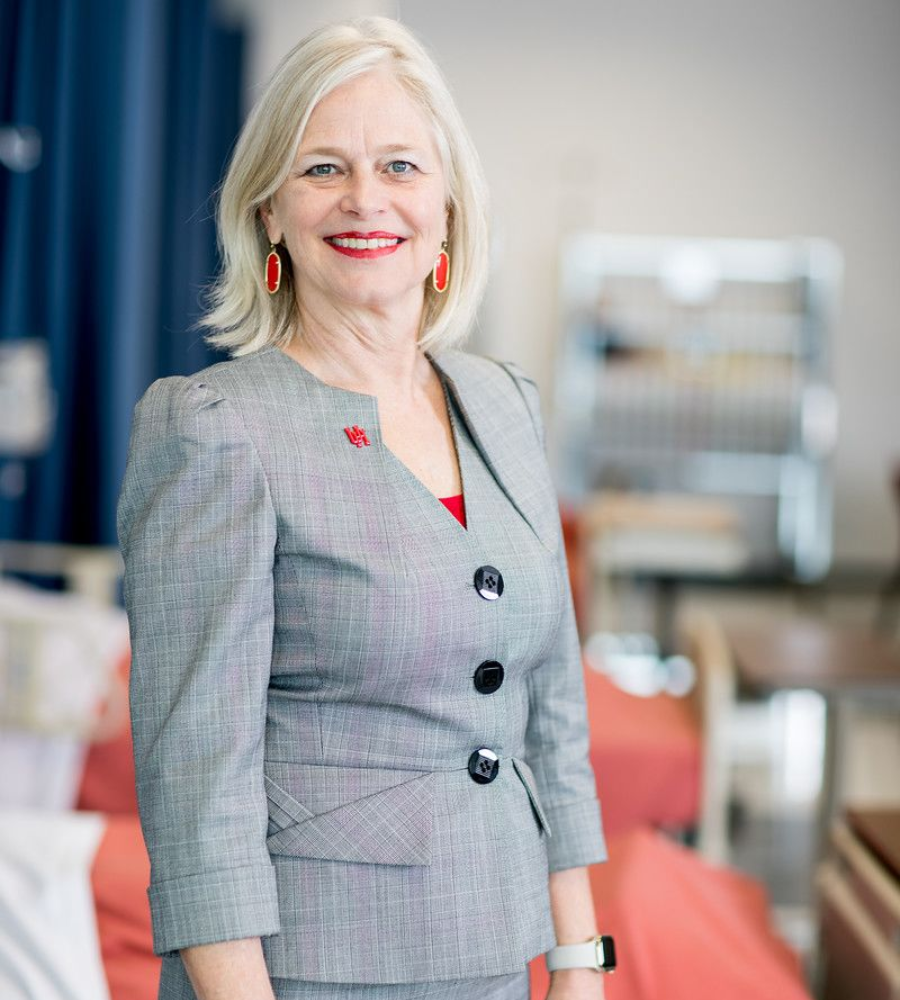 Q&A with Dean of UH College of Nursing
As the founding dean of UH College of Nursing, Kathryn Tart has a unique perspective on the nursing shortage and its harmful impact on health care and care providers. Here, she shares her insights and solutions to this problem that affects us all.
During the pandemic, we witnessed the difficult working conditions and burnout for health care workers, complicated by the decades-long nursing shortage. What are the biggest factors contributing to our current nursing shortage?
First and foremost, COVID-19 exhausted nurses. And with exhaustion, people burn out and have to stop — spiritually, emotionally and physically.
But that's hard with lots of patients to care for and not enough nurses on staff to allow a break.
"A nursing shortage has existed for decades. And the pandemic created an influx of patients, which compounded the situation."
What do you see as the biggest concern about the nursing shortage?
It's led to longer shifts and higher patient-to-nurse ratios, which causes fatigue, injury and stress. All of these factors contribute to nursing burnout, which in turn adversely affects patient care.
The College of Nursing recently hosted "Launching a Critical Conversation: The Future of Nursing," with 49 chief executive officers and chief nursing officers from the Texas Medical Center and greater Houston hospitals. Did any themes emerge?
Yes. The issues surrounding the nursing shortage were categorized into four areas: pipeline, workforce, workplace and policy. There were no final "answers," but multiple takeaways:
The COVID-19 pandemic has exacerbated the nursing shortage. Nurses are burned out and need a break — physically and mentally. They need a sense of well-being.
Nurses need to feel safe at work. Violence, verbal abuse or destruction of property — these types of situations occur all too often for health care professionals.
Research continues to show patients have better outcomes when the nurses who care for them have at least a bachelor's degree in nursing. Better outcomes include things such as fewer falls, infections, skin breakdown and deaths.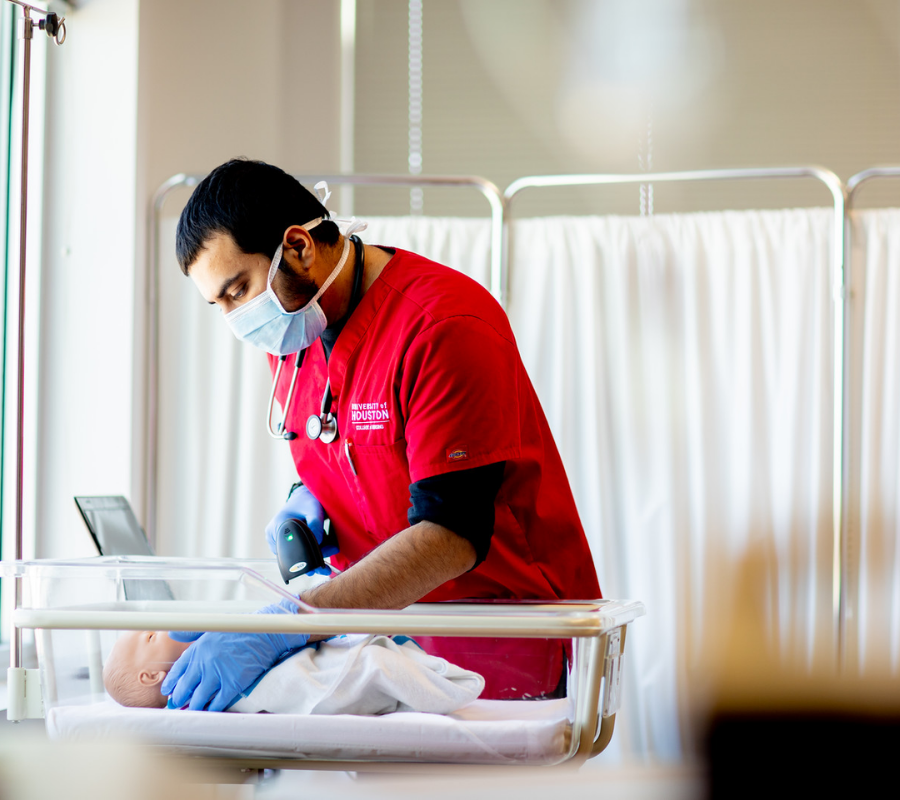 College of Nursing student learns to practice infant care in a simulation lab.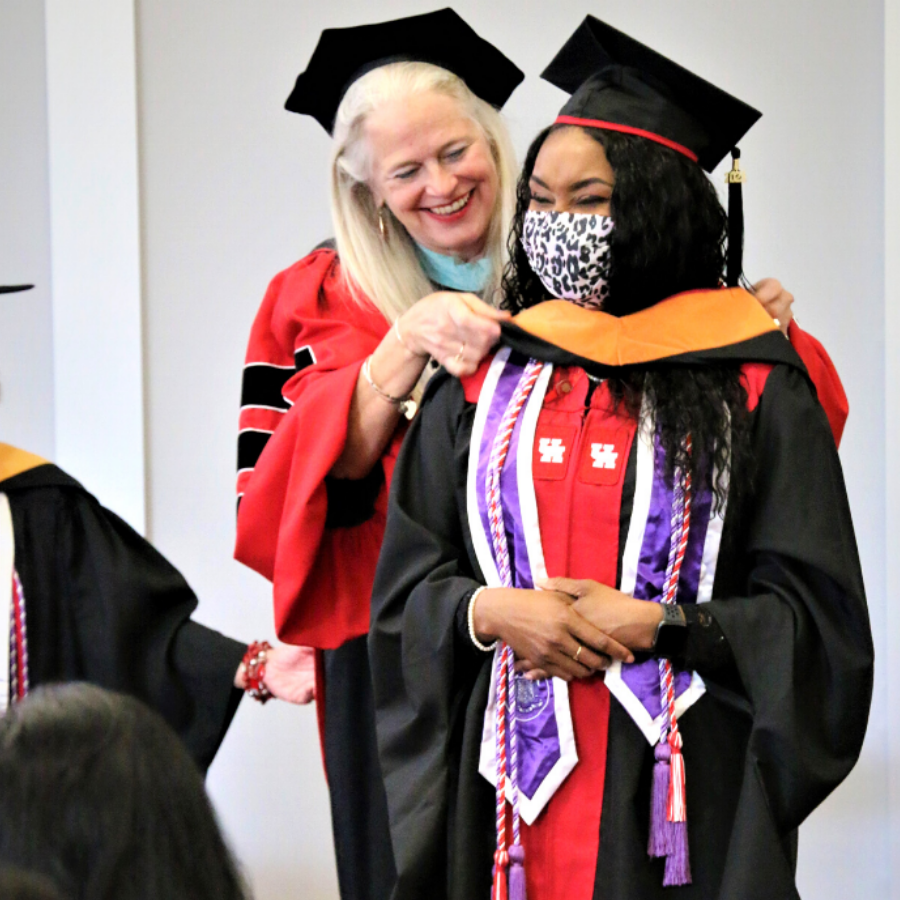 UH is training more nurses with advanced degrees to meet the growing need for nursing leaders in health care.
How is the College of Nursing addressing the problem?
We're looking at what nursing has to offer and literally creating more nursing faculty, more new nurses and nurses with advanced degrees to bolster what we know is needed for our community, our state, our nation and globally. Last fall, we admitted our first Doctor of Nursing Practice students.
Also, we stress personal wellness — not only to the public but also within our student and future nursing community. Taking care of your own health is actually the first lecture after program admission.
But it can be hard when you have mandatory overtime — it's hard when you work a 12-hour shift and don't get a 20-minute break.
What can we do to ease the burden on nurses?
There are several things everyone can do to help.
First, remember that nursing is the number one trusted profession. If you have a question, ask a nurse! If you read something health-related online, validate it with a nurse.
Second, take care of yourself, your family and your community. It's hard when people aren't vaccinated against COVID-19. We care for them on their deathbeds and they say, "Can you give me the vaccine now?" If you feel hesitant about vaccines, ask a nurse. They can answer your questions and help keep you healthy. Nurses love to teach and are licensed to do so.
Decrease stress — it affects both your mental and physical health. Walk. Eat healthy food. Get your immunizations. Wear a seatbelt. Don't drive drunk. Don't smoke. Lock up guns, if you have them, and store the ammunition in a different place.
When you take care of yourself and those you care about, you help a nurse.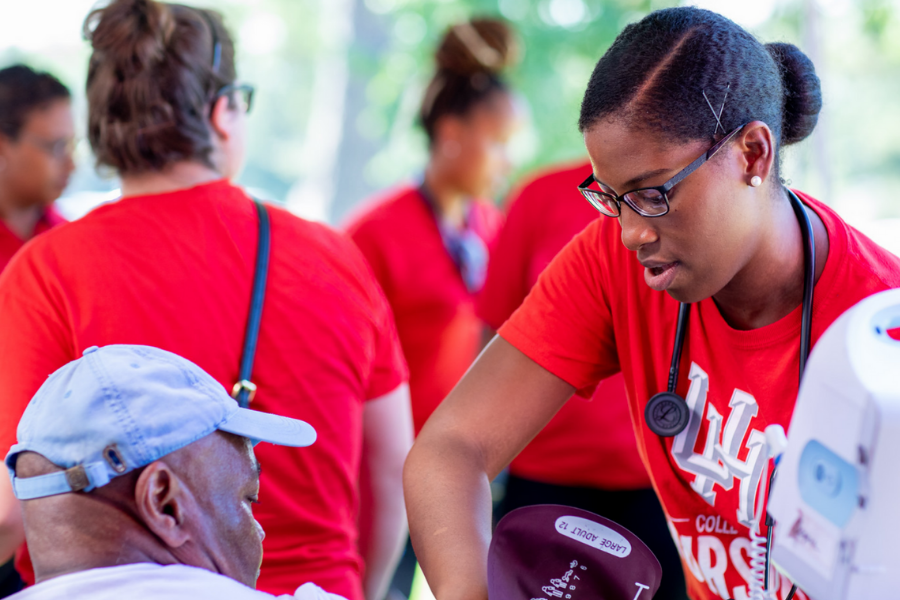 Participating in community health is a priority in the nursing program curriculum.
"Prevent the things that are preventable. For everything else, a nurse is there."