IN IT FOR THE STUDENTS
UH TODAY SPOTLIGHT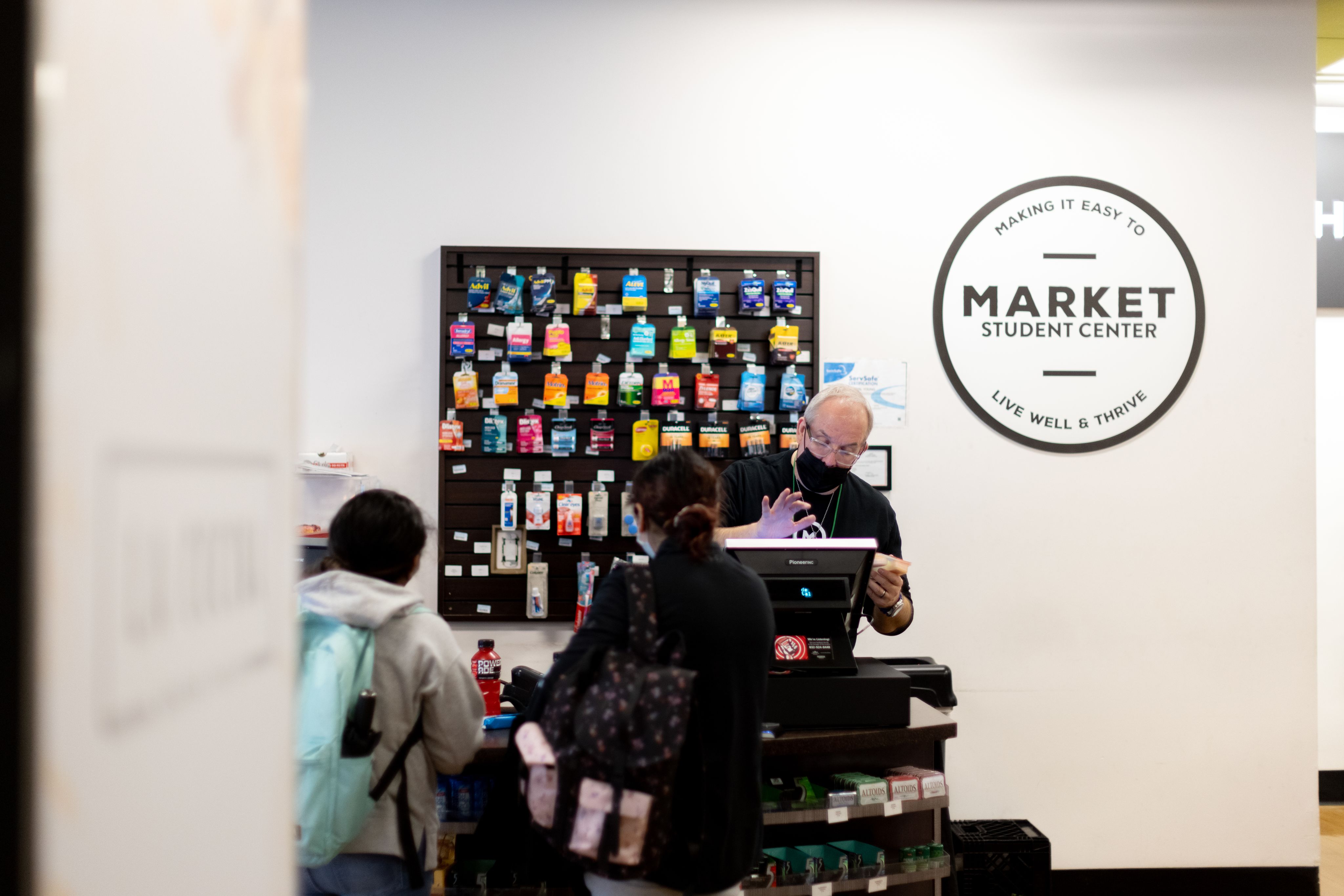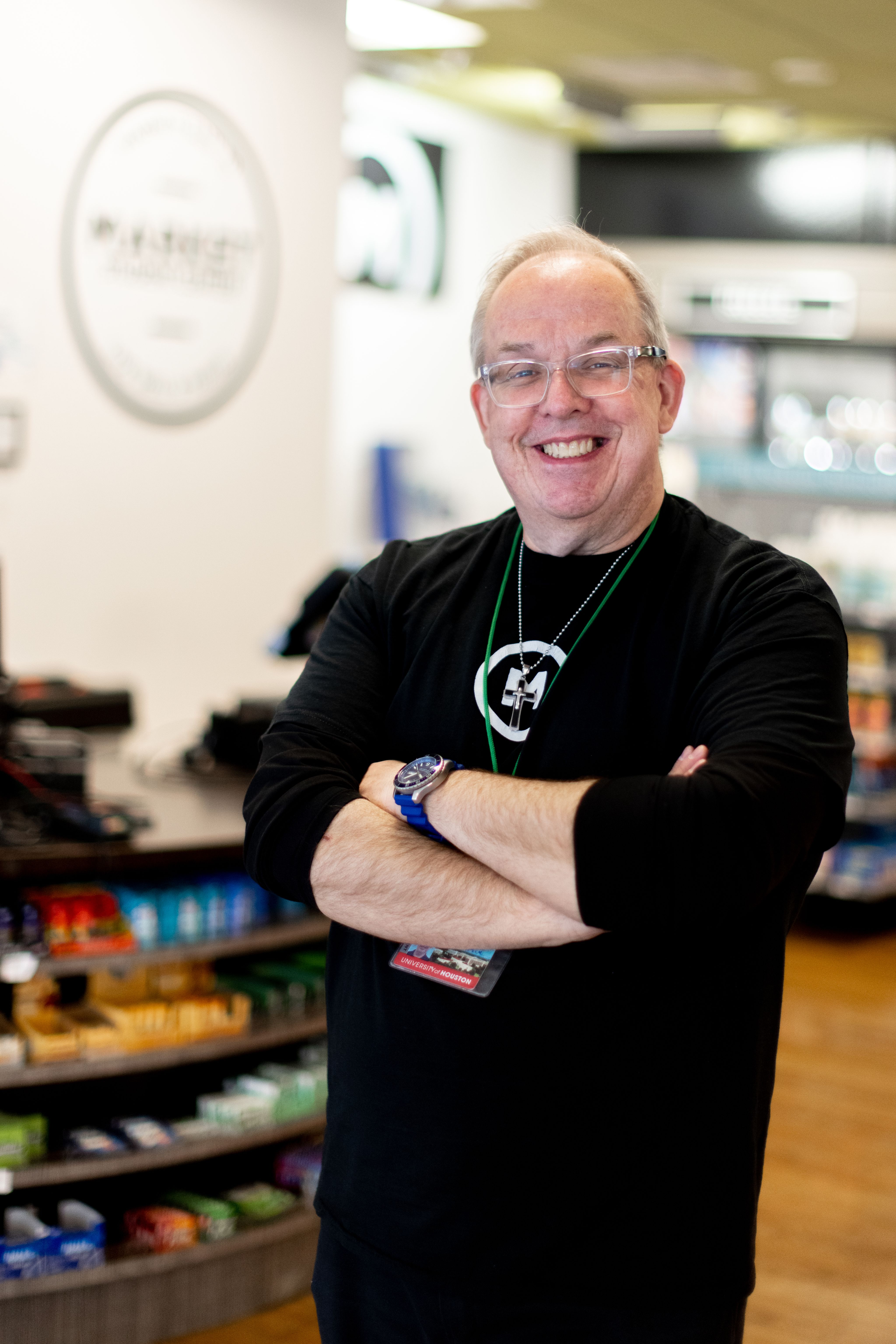 Cashier Richard Stidham Rings Up Snacks and Support
Located in the bustling Student Center Market, cashier Richard Stidham is quick to offer students and employees a hearty welcome and bright smile when they step in the store. More than a cashier, Stidham gets to know the students, checking in on them. He effortlessly juggles friendly conversation with ringing up purchases, not missing a beat.
"How are you doing today, boss?" he says to a customer in a boisterous voice. His positive attitude is infectious. As a former junior high school teacher, Stidham loved mentoring, a skill he uses in his current role at UH.
"I loved teaching, and I love kids," he said. "Plus, I see a lot of students who are beat up, tired or worn out and living on caffeine and chocolate. They just need a little bit of encouragement. Students — all of them — need to know that someone cares and is glad to see them."
And the effect is long-lasting and profound. Stidham often has students returning to see him even after graduation.
"Almost everybody in that store — I know them because they come back day, after day, after day — some even after they graduate, which I think is hysterical. A young girl came in and said, 'My brother told me that I must meet you.' I said, 'He did?' And she said, 'Yeah. He said you are the best person ever.' I said, 'Well, thank you, I appreciate that.'"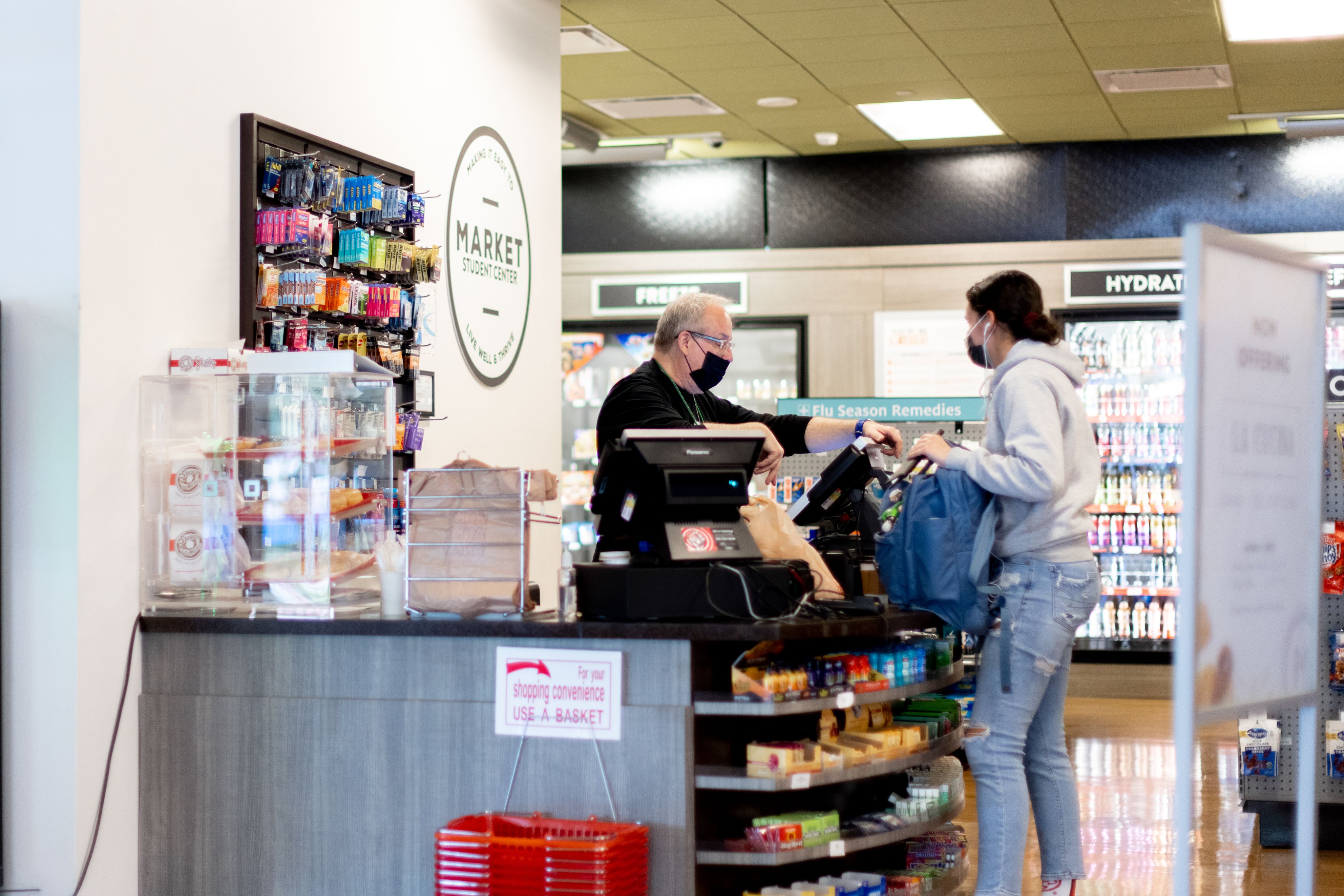 He goes the extra mile with employees, too. One staff member recalls him offering guidance on where to find items not available in the Market Center. "Most cashiers don't go above and beyond like that. His customer service is the gold standard," she said.
His helpful nature is even recognized by those who don't work with him directly in the store.
"Richard Stidham is the very example of a people person and consistently delivers superior guest service," said Carlos Roa, director of Chartwell Higher Education, the company that manages UH Dining Services.
"While he may be most known for brightening the days of our guests, he also possesses a strong work ethic and the ability to acclimate," continued Roa. "Richard has certainly left his mark on UH Dining, and we are grateful to call him our teammate."
It was his happy-go-lucky attitude and personable demeanor that led a former manager to promote him from a behind-the-scenes stocker to cashier five years ago.
Stidham rapidly became a campus favorite, especially among students, who often line up in the market, eagerly waiting for their turn to chat while he takes care of their purchases.
His popularity also extends virtually, where his featured posts on UH's Instagram page raked in hundreds of comments and thousands of reactions from users:
The positivity king on campus! I would have the worst days and his kindness was so comforting ~@juiceboxthomas.
Love this guy! Infectious attitude and awesome energy ~Mark Lopez Jr.
RICHARD has made my day whenever I would go into the Market for a snack. He deserves all the praise🔥. ~@samandcheeese

"The positivity king on campus! I would have the worst days and his kindness was so comforting."
Although his UH fame can keep him busy, Stidham doesn't mind; he said interacting with people — especially students — motivates him.
"It makes me feel good that at age 59, I can still give something to people I only meet for 30 seconds or a minute," he said.
As he said in the UH Instagram post, "You're never too old to rock and roll!"