TRUE COLORS
Teaching the Importance of Inclusion and Belonging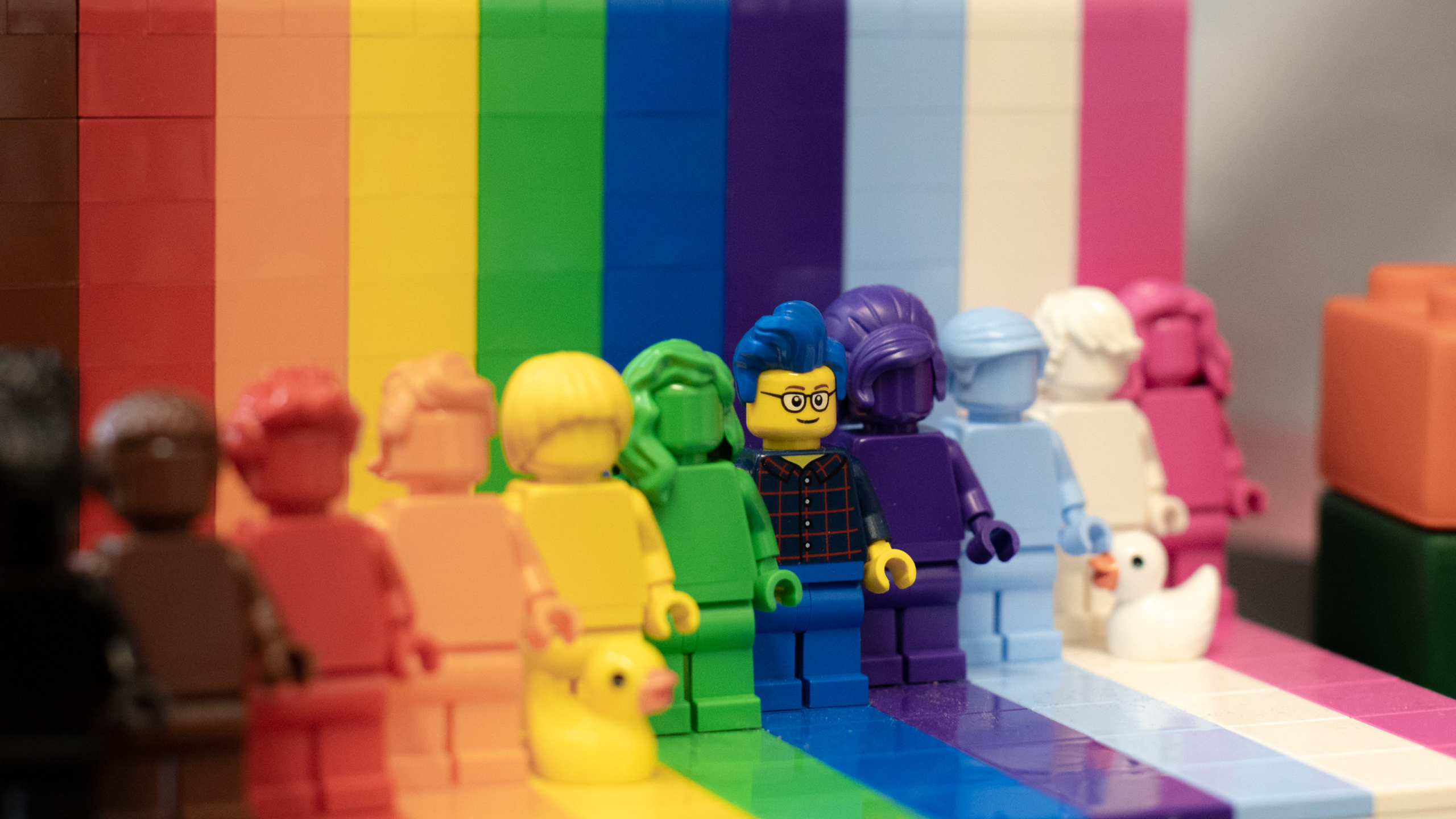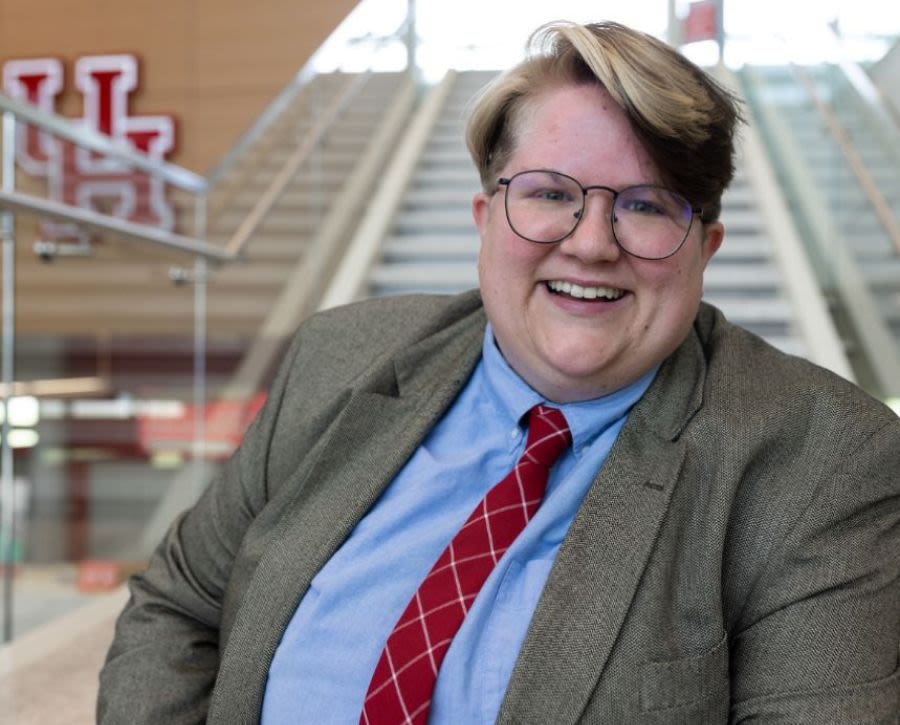 Juliann Losey, who works in the LGBTQ Resource Center, talks about growing up in the South, working at UH and feeling proud about Pride.
June is Pride month — when the world's LGBTQ communities celebrate the freedom to be themselves. Here in Houston, the premiere event is the downtown festival and parade, attended by hundreds of thousands of revelers.
Pride parade grand marshal is one of the highest honors bestowed. This year, six people were selected for their contributions to Houston's LGBTQ community. And UH is proud to have Juliann Losey, gender and sexuality education program manager, represent the University.
As a transgender, nonbinary person who grew up in the South, Losey, who uses the pronouns they, them, their, understands firsthand the importance of inclusion and belonging. Now at UH, they use this knowledge to help others.
"Everything I experienced growing up came together in my young mind to solidify justice and equity as core values."
"Growing up in Alabama set the tone for recognizing the importance of justice, equity, inclusion and belonging," Losey said.
Their childhood home sits on the annual "Trail of Tears" remembrance motorcycle route, which commemorates the displacement and genocide of indigenous people by the U.S. government from the 1830s-1850s.
"In a state where so much activism took place, I learned early on about the civil rights movement," they said. "Dr. Martin Luther King's 'Letter from a Birmingham Jail' … Rosa Parks' activism … the bus boycott … the Freedom Riders … these people and stories inspired me and instilled pride."
Losey remembers finding out that the Ku Klux Klan, who they'd seen reign terror in history books, was still active with leaders living just a couple towns away. "I felt indignant and scared. That's when it first clicked that injustice and oppression aren't ancient history."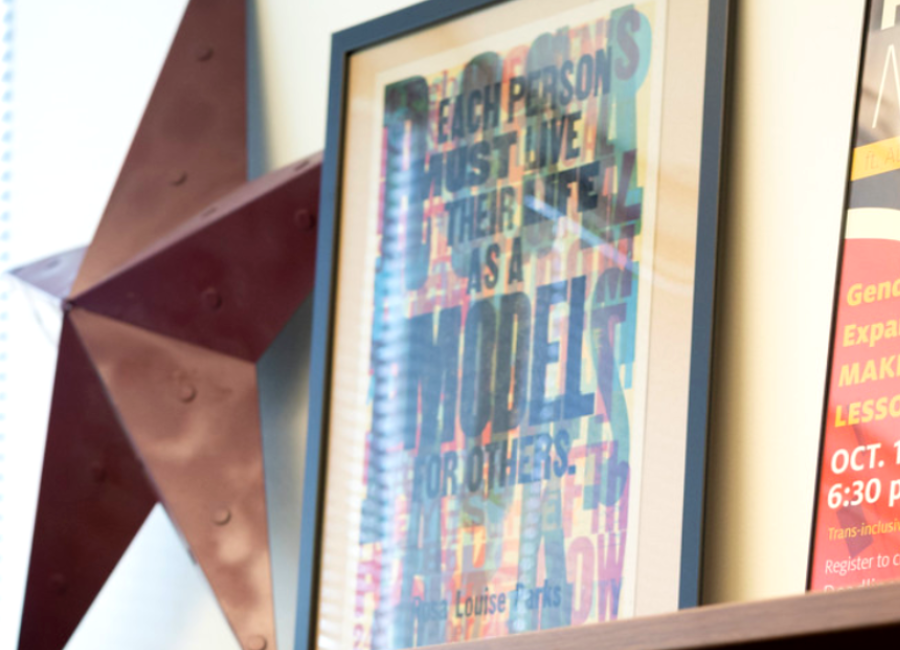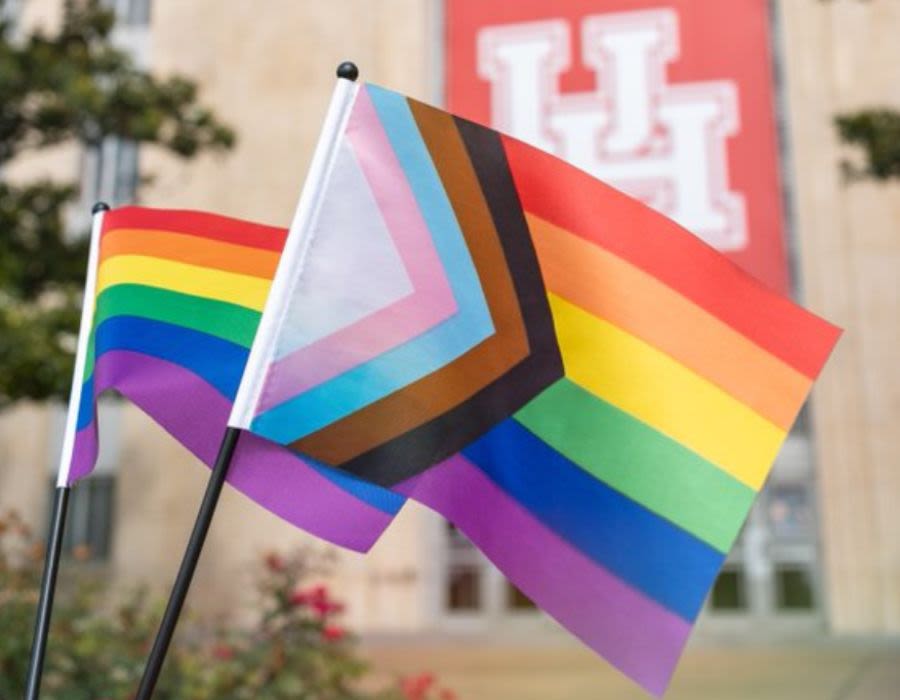 Although racial injustice was openly discussed, LGBTQ issues, on the other hand, were not.
"Gayness was the punchline of jokes, but was otherwise a taboo subject," Losey explained. "Even gay people were considered taboo."
They said they felt different from their peers at a young age. They felt excluded — physically present, but somehow not really connected to those around.
"I soon realized I was gay, the only word I had at the time," Losey said. "Fearing that would make me taboo, I tried to conform and assimilate to expected gender roles and performance, to fit in."
However, the weight of performing eventually proved too much to bear.
"After a dark period in my teens, I realized the only way I would survive was to accept myself," they said.
"My work with inclusion initiatives and cultivating belonging is my way of trying to live up to my values of justice and equity in a more informed, intentional way."
Fortunately, several high school peers had come out as LGBTQ.
"Connecting with and eventually coming out to them changed my life — I felt a sense of belonging that I hadn't imagined possible for me," Losey said. "That transformative moment of belonging, after a lifetime of not belonging and not knowing why, flooded me with compassion and a desire to help others feel a sense of belonging. And I'm constantly trying to challenge myself to further consider what 'belonging' looks like for others."
In the UH LGBTQ Resource Center, Losey helps plan and facilitate events, host workshops and advise students.
Their favorite part of the job is facilitating Cougar Ally Training – workshops teaching faculty, staff and students how to support LGBTQ people by better understanding them and the issues they face.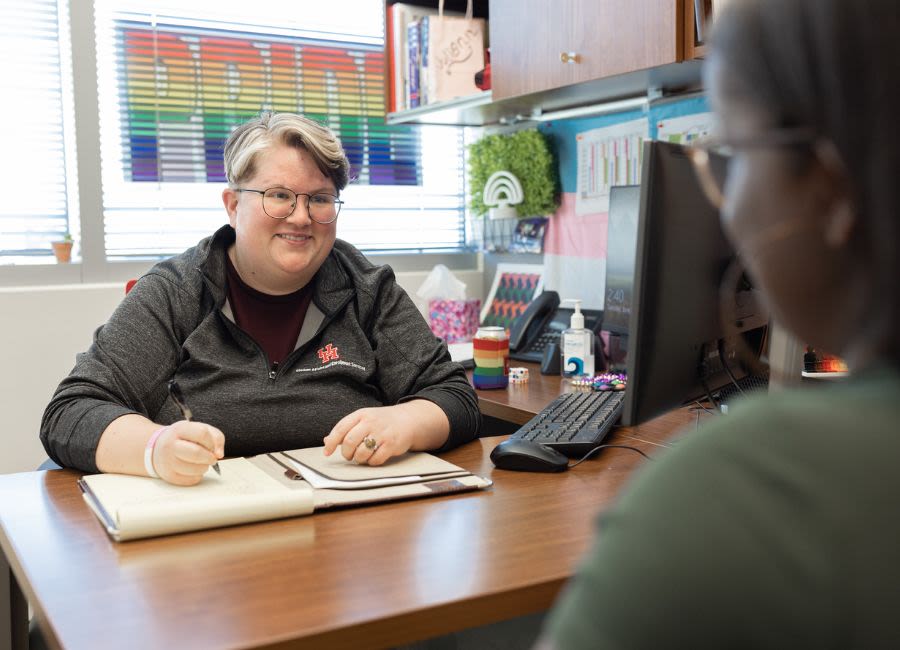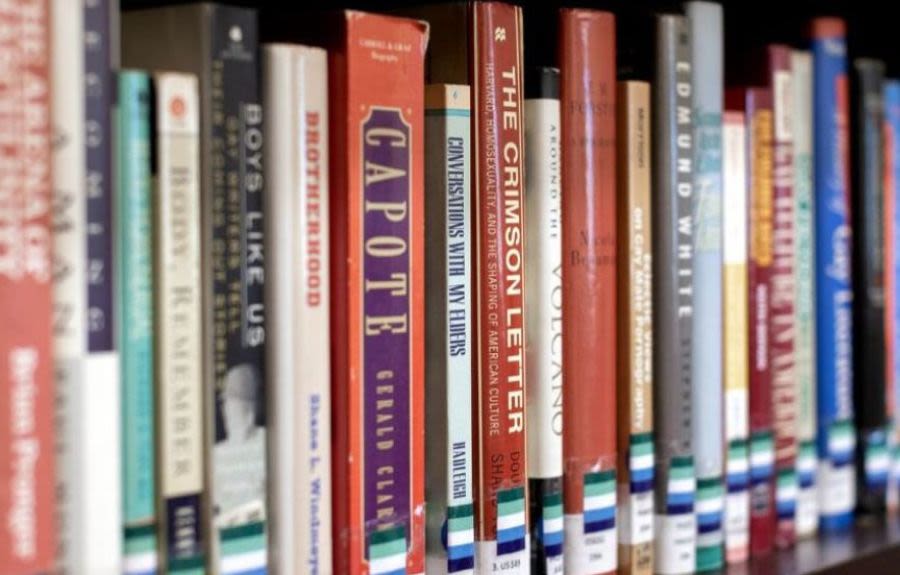 Growing up, Losey remembered feeling like LGBTQ topics were rare or elusive in books and media. They realized as an adult that this was probably due to censorship.
"Today, we see that intentional censorship playing out again, mostly in K-12 schools," Losey said. "Not just regarding LGBTQ characters or themes, but also stories featuring people of color as main characters or race-related themes."
Losey emphasized that censorship occurring now as it did decades ago is unacceptable.
"The only way things change is if we as a society make a change."
You can see Losey, support Pride and join the fun at the 44th annual Houston LGBTQ Pride Celebration downtown at Houston City Hall, 901 Bagby Street, on Saturday, June 25. Festival hours are 1 to 6:30 p.m. Parade hours are 7 to 9:30 p.m.