Details Make the Big Picture
UH Today Staff Spotlight:
Gregory Jonason, UIT Enterprise Systems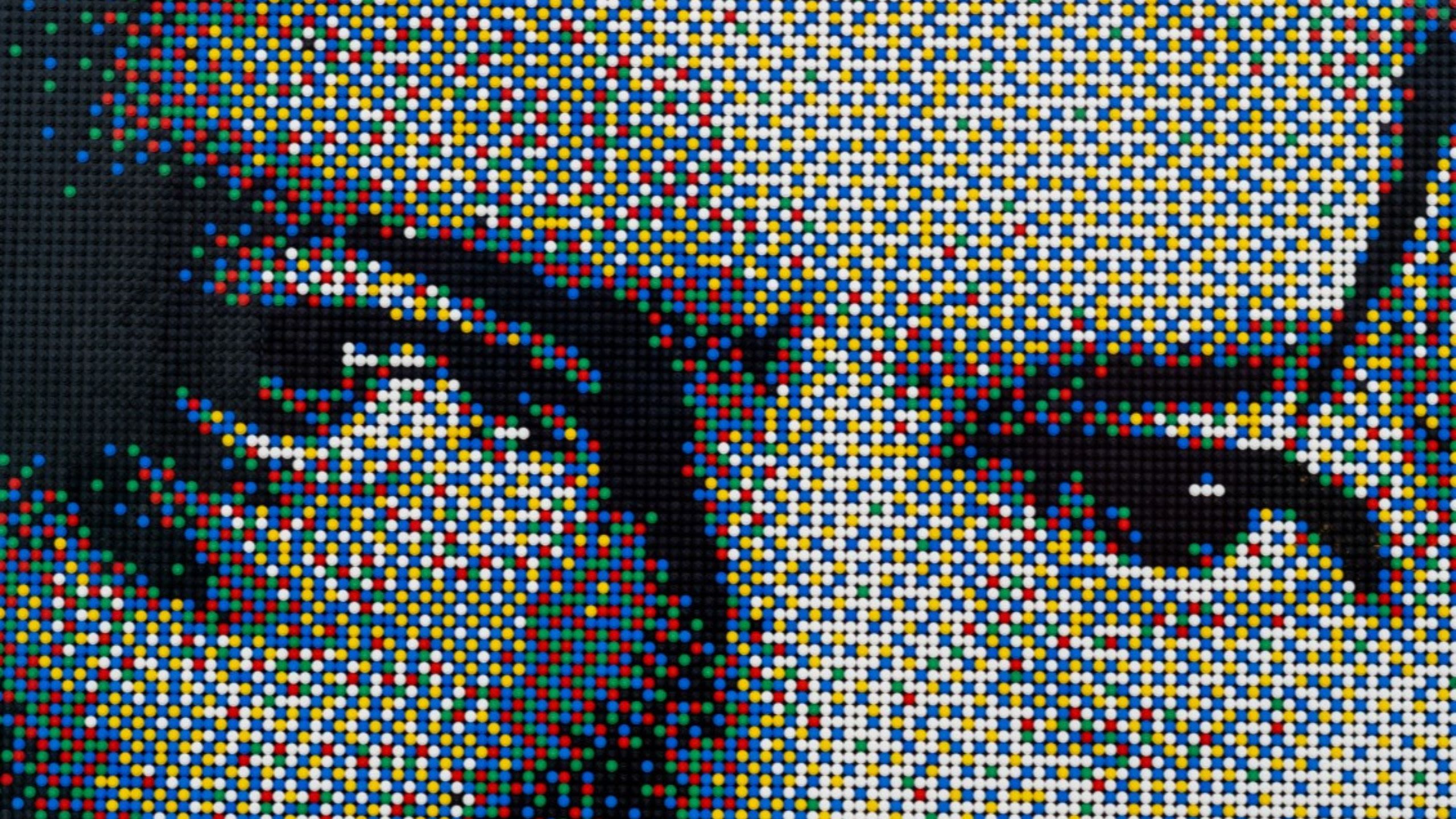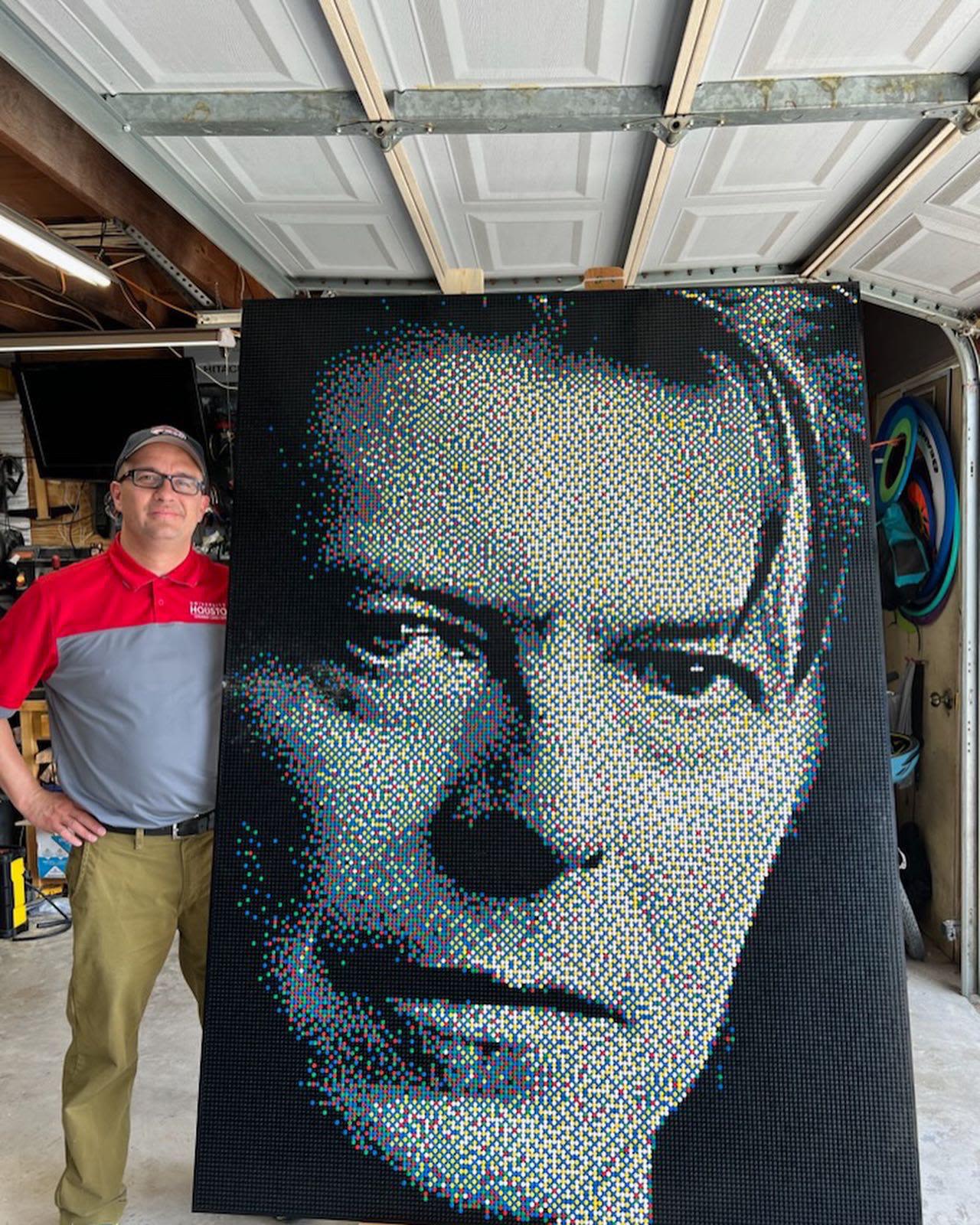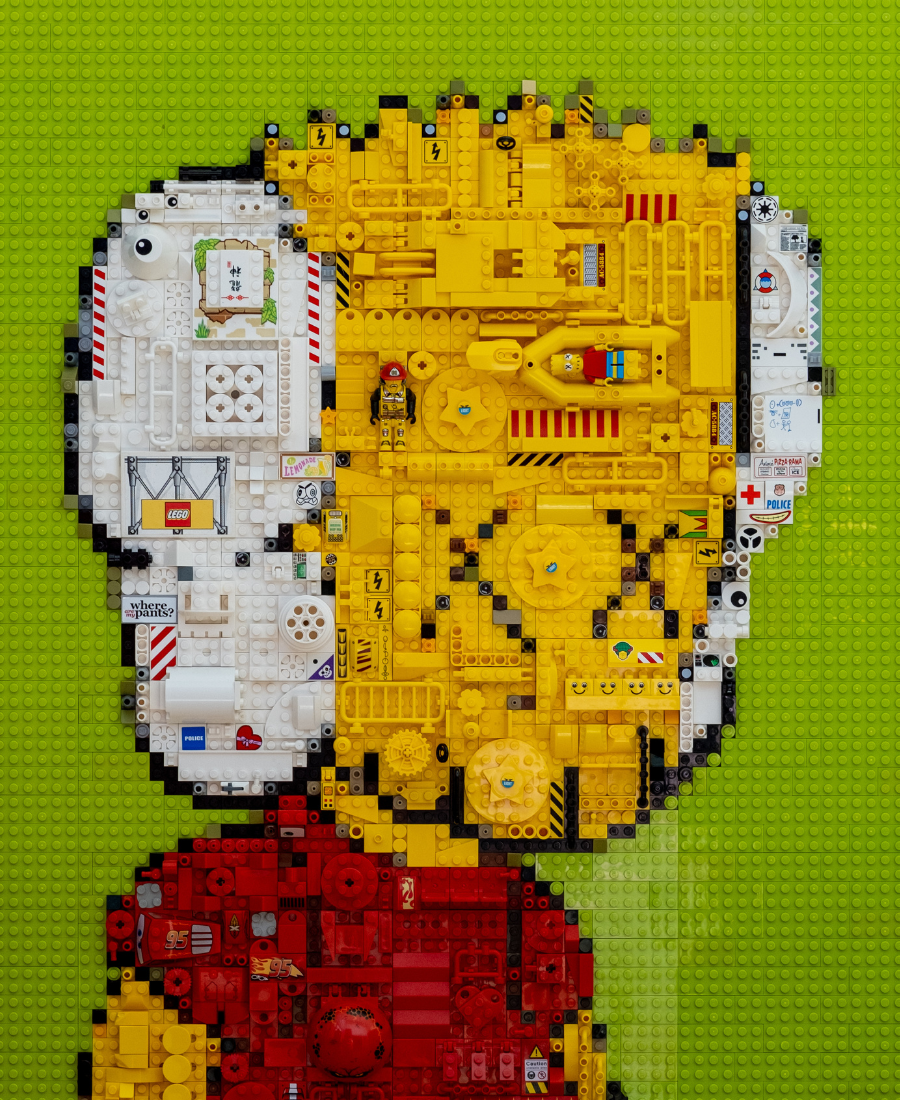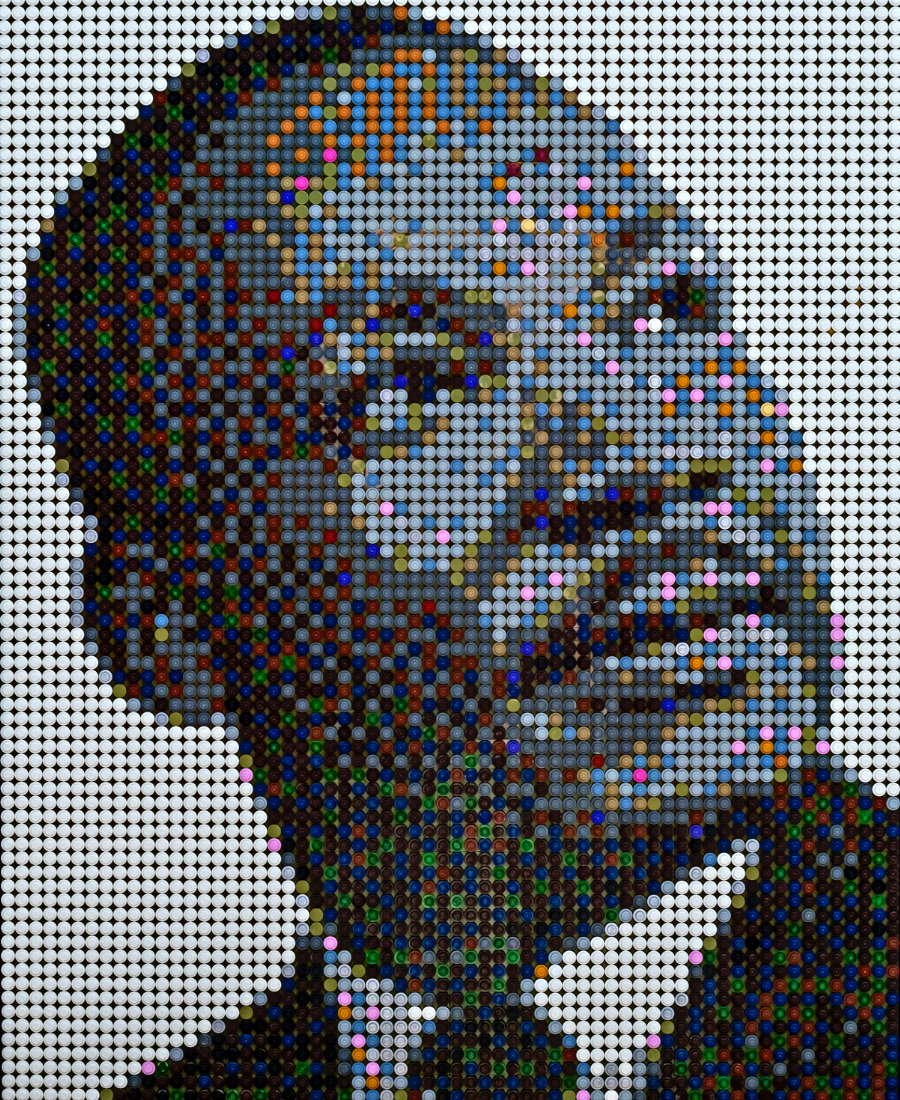 It figures someone who enjoys painstakingly assembling thousands of Lego bricks to create a six-foot high and four-foot wide, 30-pound mosaic of David Bowie would say the three words that best describe him are "details, details, details."

Meet Gregory Jonason, enterprise systems application developer at the University of Houston.

His history with the UH spans more than 25 years, having earned both his masters and doctorate in the College of Education. He taught as an adjunct in the Jack J. Valenti School of Communication, then worked as a digital media developer on campus for 14 years. He's been in his current role with University Information Technology (UIT) for six.

The detail-oriented Jonason recently gained notice when his intricate Lego brick mosaic of Dr. Martin Luther King Jr. was featured at "No Limits: The Artistry of Bricks," held at the Pearl Fincher Museum of Fine Arts in Spring.
For the non-tech savvy, what does an enterprise systems application developer do?
I work with IT systems that run various parts of campus operations. I support front- (customer-) facing and back-end (behind-the-scenes) systems related to point of sale and campus card operations.
What applications have you worked on that employees might know?
Those that support the Cougar Card and our dining services partner, Chartwells.
What do you enjoy most about your job?
The people I work with make it a fun environment, and the flexibility supports a good work-life balance. I love seeing how the University continues to grow and develop. I feel like I've had a front row seat to watch President Renu Khator and her team take our University to the forefront of academics, research and athletics. I also enjoy how working at UH feels like family.
You've been a Lego enthusiast since the 1970s. When did you start these more advanced projects? Are Lego bricks your primary art medium, or do you use other materials?
I started working on more advanced Lego projects about 11 years ago, just before our first son was born. In the last couple years, I've honed my skills to build Lego mosaics. Lego is the primary medium for all I do artistically.
What's your favorite Lego artwork so far? And which was the hardest?
My favorite Lego build so far was my David Bowie mosaic, because it's my largest one to date – six by four feet. Due to its size, it also was the most challenging: It weighs about 30 pounds, so I had to figure out how to transport and display it without damaging it or having it fall over.
What's the best part about working with Legos?
It's a form of relaxation and meditation for me. And although I haven't yet worked directly with The Lego Group, a couple of projects are coming indirectly associated with them, and I won't have to purchase all of the elements needed to build.
How does your Lego work influence your work at UH, if at all?
It hasn't yet, but I'd certainly like to work with the Blaffer Art Museum on something. Maybe I could build a 100-year anniversary mosaic for the UH Center for Public History!
What's something surprising or interesting other employees might not know about your work as a developer?
I know how all the good food is made here on campus by Chartwells!
What's the best career lesson you've learned?
Work harder on yourself than you do on your job – both life and career will work out much better that way.
Three words that best describe UH are:
Academics, research, athletics.
What's your proudest work moment?
Working with John H. Lienhard, professor emeritus of mechanical engineering and history, to convert all his "Engines of Our Ingenuity" episodes to streaming media files and working with Alex Ignatiev, professor emeritus of physics, to livestream a panel of astronauts at the International Astronautical Congress IAC in Amsterdam, Netherlands.