LIGHTS, CAMERA, COMMUNITY ACTION
UH Student-Produced Telenovelas Premiere, Inform Hispanics on Alzheimer's Risk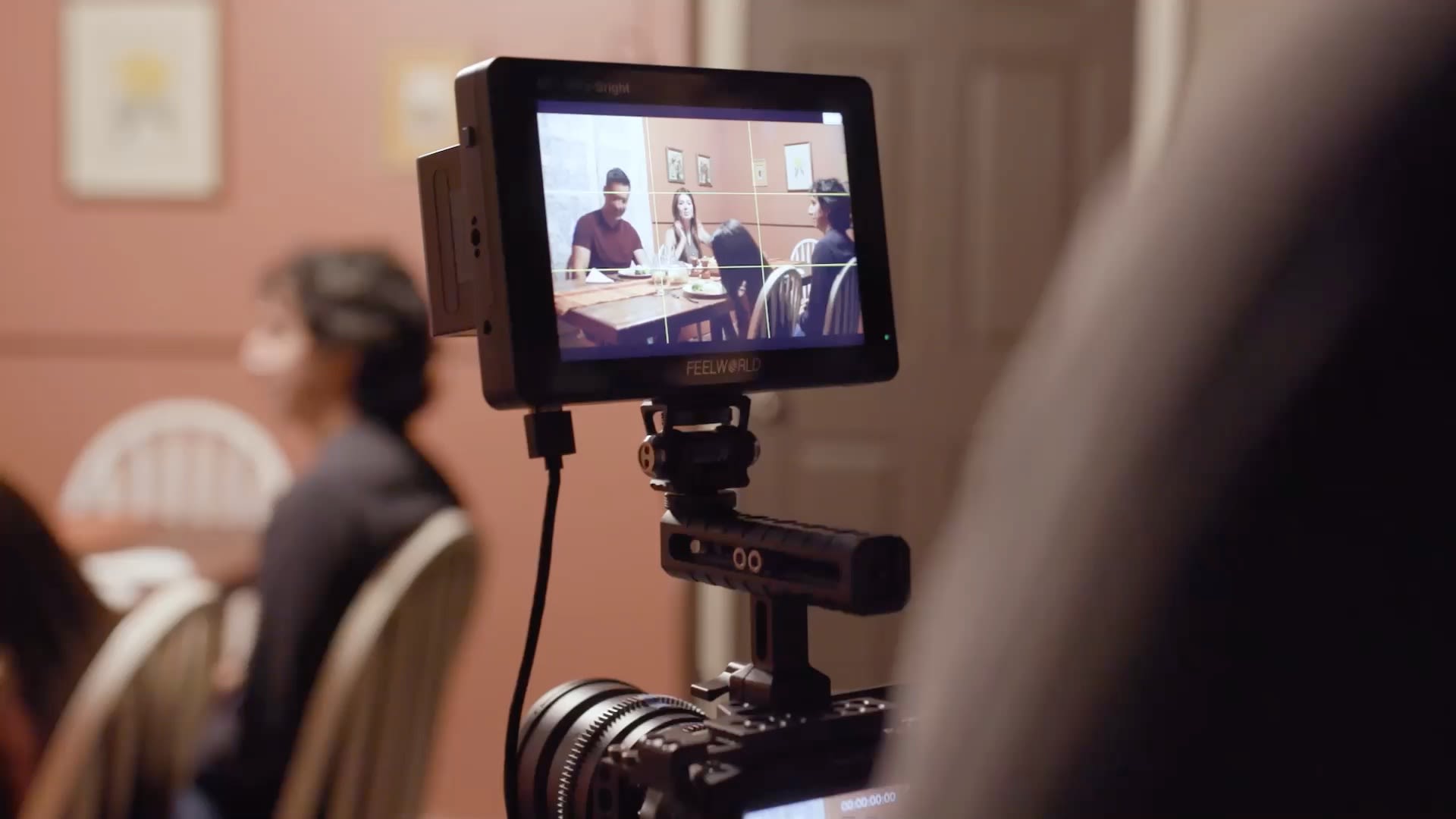 Student-led soap operas premiered in November showcasing the creativity and hard work of University of Houston students who are passionate about raising awareness in the Hispanic community about the risk of Alzheimer's disease.

Hispanics are 50% more likely to develop Alzheimer's compared to non-Hispanic whites, yet only represent 1% of clinical trials, said Luis D. Medina, assistant professor of psychology. Hispanics are also less likely to get a diagnosis on time or be treated.
"It slows down our understanding of the disease not only in Hispanics but across various groups of people," Medina said. "The samples we have of research participants are not representative of the populations we are trying to treat."
Medina leads the Engaging Communities of Hispanics/Latinos for Aging Research Network, a collaboration funded by the National Institute on Aging, that seeks ways to involve Hispanics in aging research.
"It felt like being on an actual film studio set. Someone called it a 'little Hollywood,' and it did feel like that."
His team worked closely with stakeholders to find out how much the community understands dementia and how they would like to be informed about it. They found presenting the information through entertainment, like telenovelas, which are Latin American soap operas, worked best. From there, a partnership between Medina and Jen Vardeman, director of the Jack J. Valenti School of Communication, came about.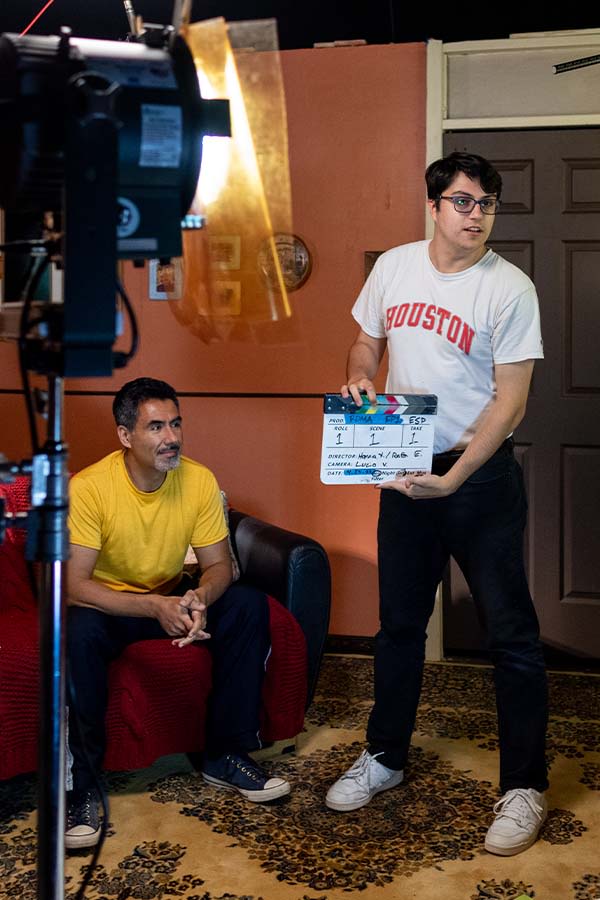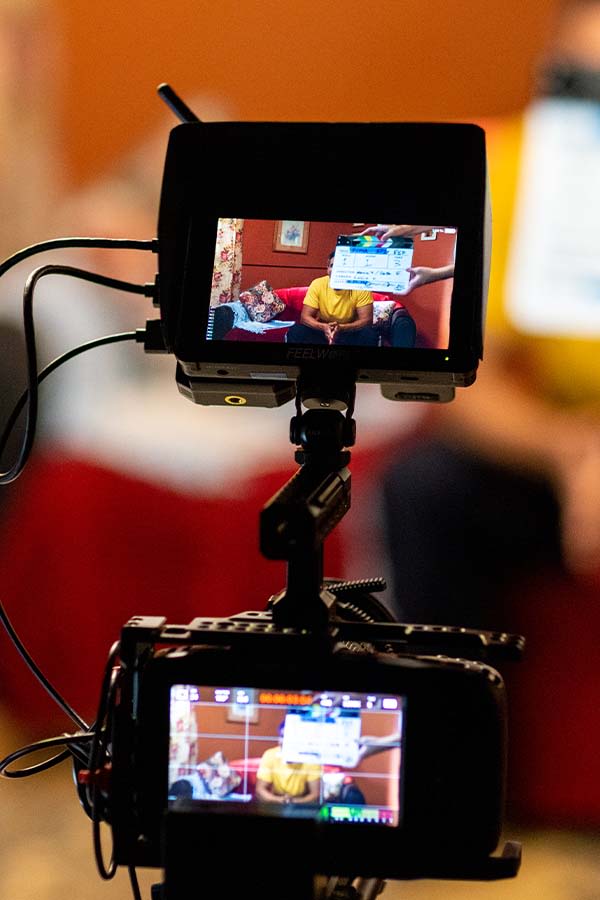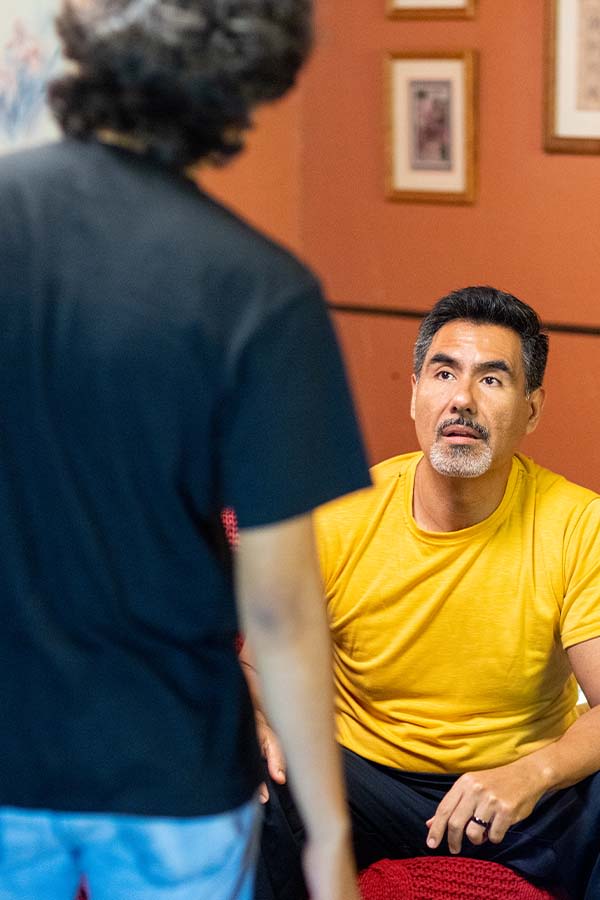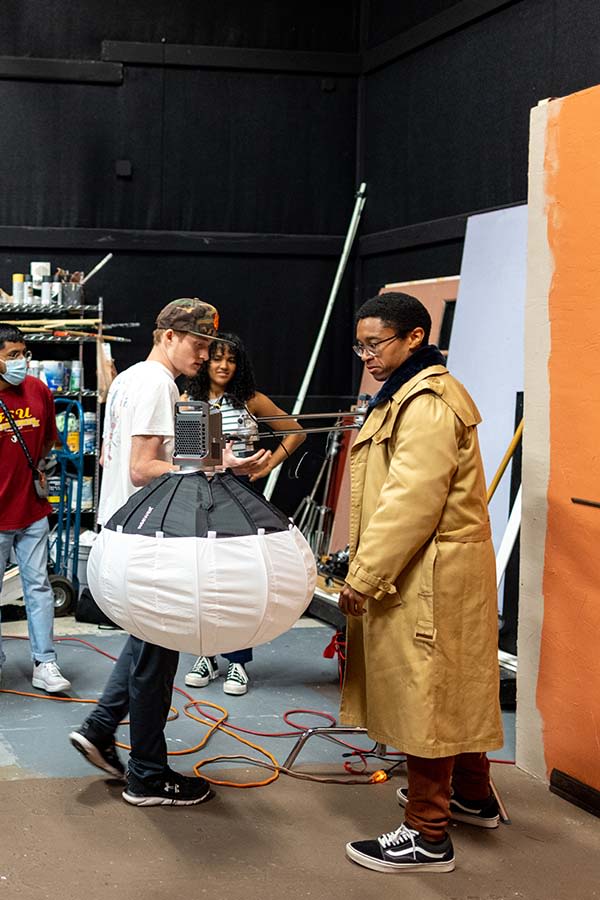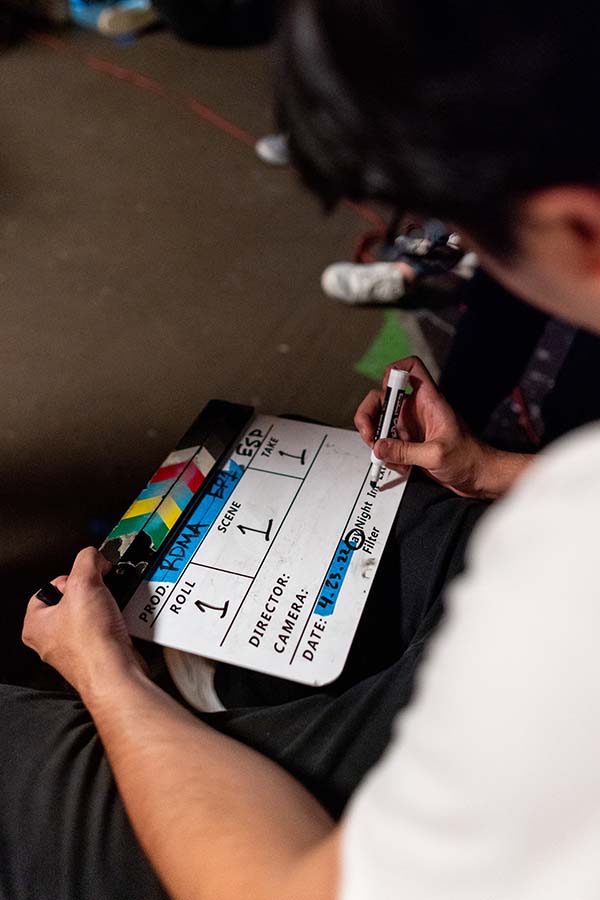 Last fall, students participated in a hackathon-style script writing contest, where the winning team had their story produced into a telenovela. Production of the five-episode series called "Recuerdos de mi Abuelo," translated in English as "memories of my grandfather," took place the following spring semester. The undertaking provided media production students invaluable hands-on experience.
"Projects like telenovelas give students a unique opportunity. They get the creative license they need to bring something important from their lives to the screen," Vardeman said. "Valenti provides support by giving them mentorship from experts as well as industry-standard equipment, studios and networks needed to produce huge endeavors like these."
Students recorded the episodes in both Spanish and English. They tell the story of a grandfather, the family patriarch, coming to terms with his declining mental capacity and how it affects the entire family. In the beginning episodes, relatives realize there is something wrong with their grandfather. He is forgetful, moody, socially isolated and gets lost, so the family takes him to a clinic where he receives an Alzheimer's diagnosis.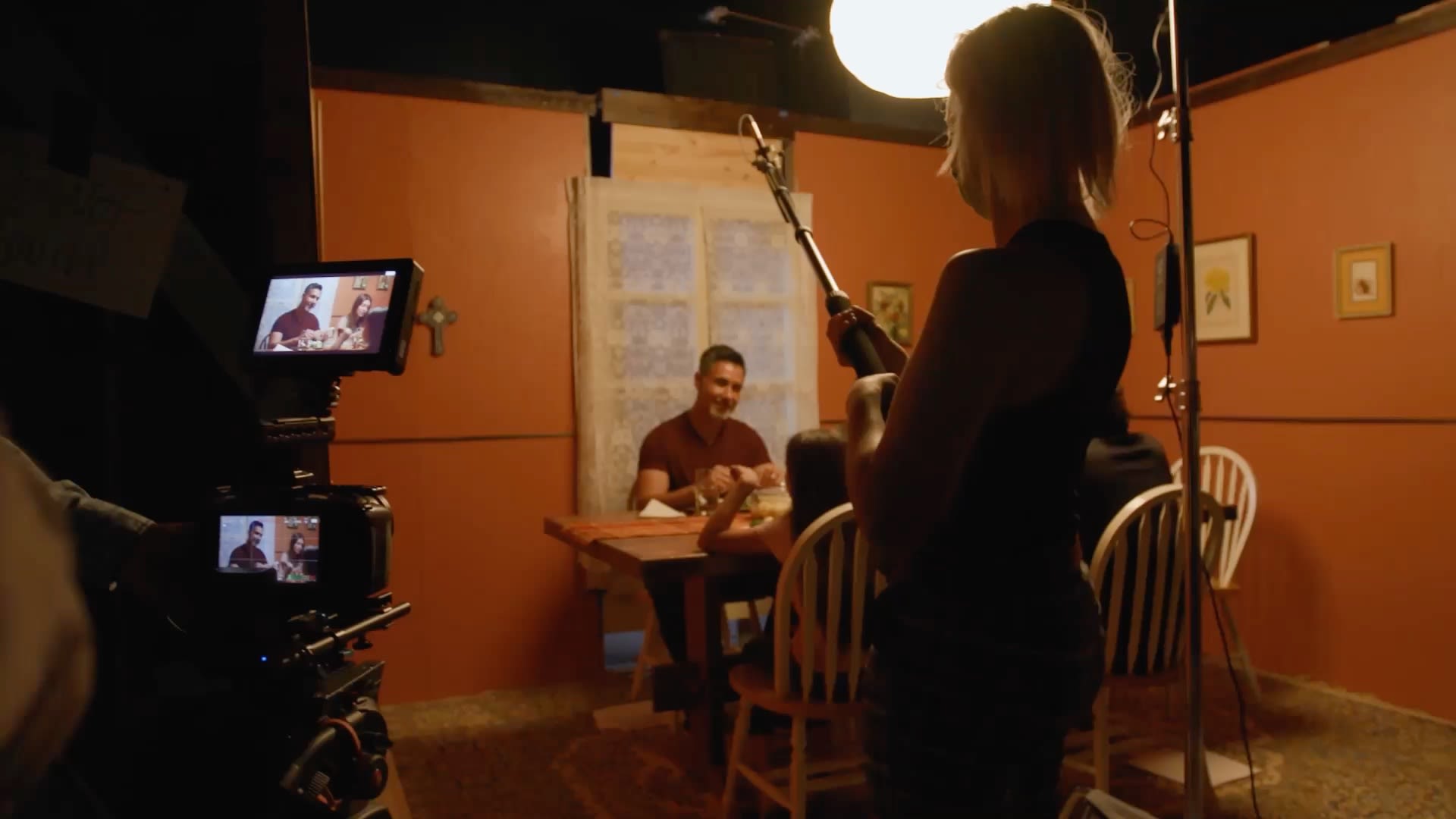 Jesus O. Pineda, an art major, plays "David," a teenager whose grandfather has Alzheimer's. Pineda understands the impact of the disease since he used to work for a small, Hispanic family health clinic.
"I've seen it firsthand how it affects the family," he said. "It's not necessarily the grandpa or the people who are suffering from Alzheimer's that come to us for help initially. It's usually the son or the grandson that comes. Little by little, they try to get the actual patient to come in and seek help."
Pineda's character "David" becomes increasingly angsty as he recognizes the problems occurring in the family. Although he tends to withdraw from the issues, he has a desire to help and does so by bringing up his grandfather's symptoms to his parents.

The project also provided Pineda an opportunity to return to acting, a skill he had not used since he was in high school. He views acting as a form of storytelling by embodying the words in one's own style and delivering them with your own interpretation.

"You become your own author," he said.

The team recorded the episodes in Spanish first. Pineda said he preferred delivering lines in Spanish because it felt more honest to him, and it was easier to translate the storyline from Spanish to English.

"The directors, camera crew, director of photography, they put their all into it," he said. "It felt like being on an actual film studio set. Someone called it a 'little Hollywood,' and it did feel like that. I was thankful to be a part of it."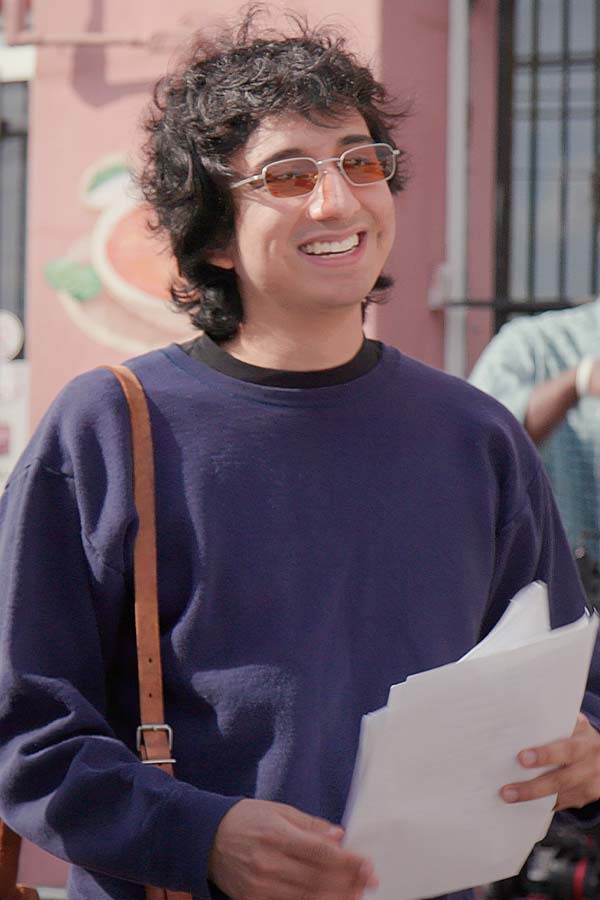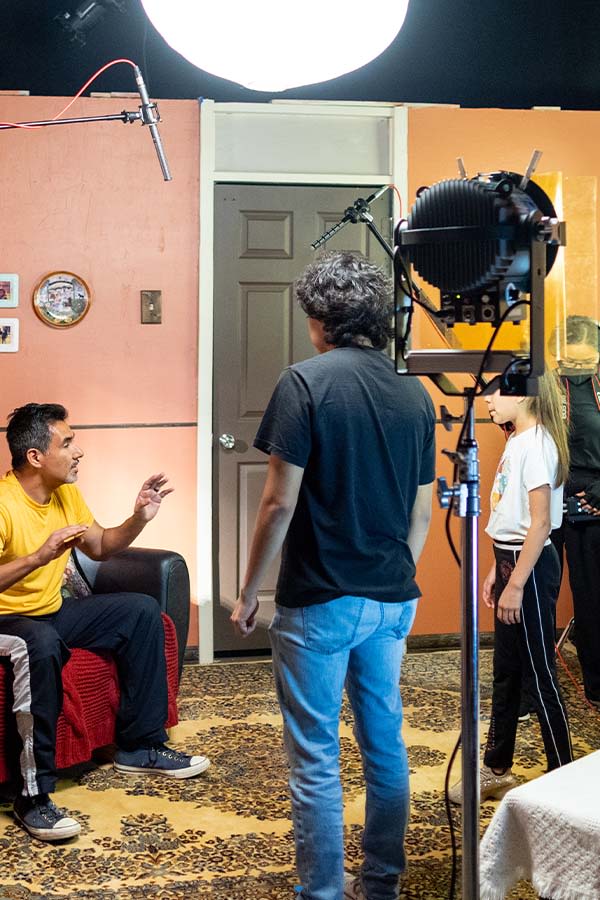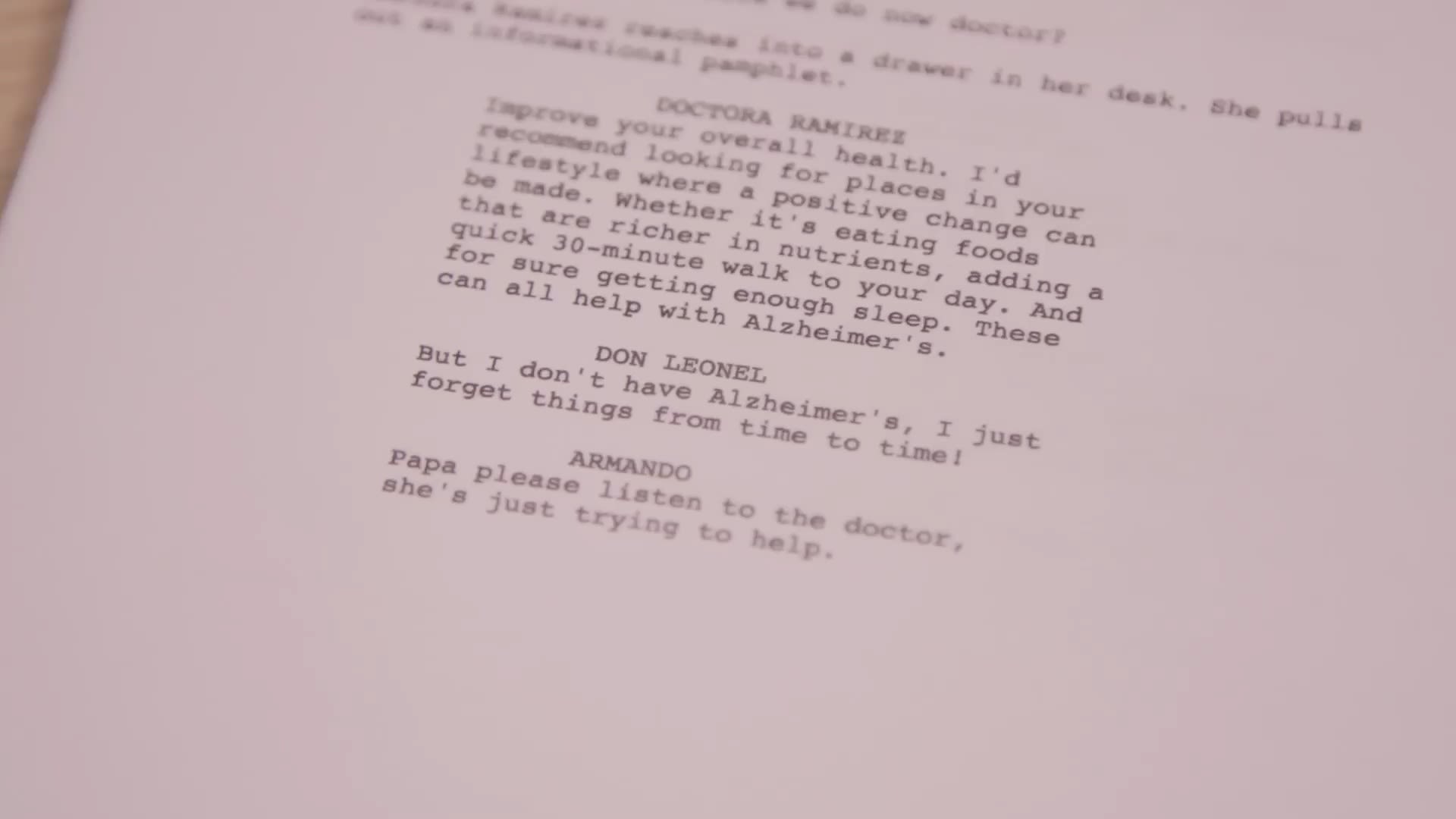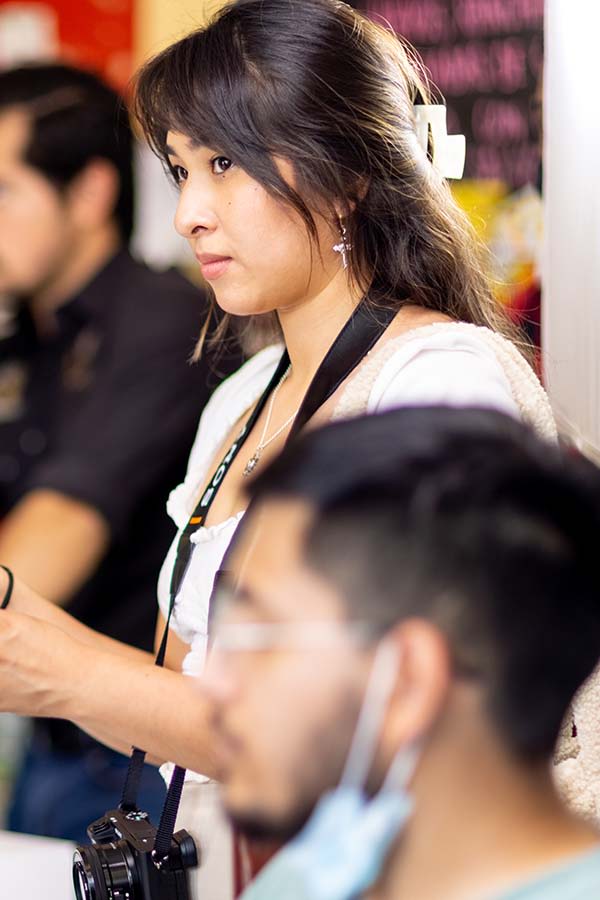 Carmen Miranda, who graduated from UH in spring 2022 with a Bachelor of Arts in strategic communication, got involved through her public relations practicum class that requires students to work for a client the entire semester. In this case, she worked on the telenovelas project. She met the script writers and became a script supervisor.

Miranda did not know much about Alzheimer's when she began the project, but as her understanding of the disease grew, she noticed symptoms in her mother. She always thought her mother was forgetful because of all the tasks she juggled.

That changed when Miranda's mom told her a story about when she went out dancing merengue, a fast ballroom dance. "She forgot how dance it, despite dancing it for decades," Miranda said. "She looked around and tried to copy others, and she couldn't do it again.

Now that I'm involved, I can't unsee it. It's my duty to make sure that my mom and other Latinos are getting the help they need; and the information they need to make informed decisions."
Watch Episodes of "Recuerdos de mi Abuelo" in Spanish