Shakespeare Festival Returns!
UH School of Theatre & Dance Presents 'King Lear' and 'Cymbeline' at Miller Outdoor Theatre July 28 - Aug. 6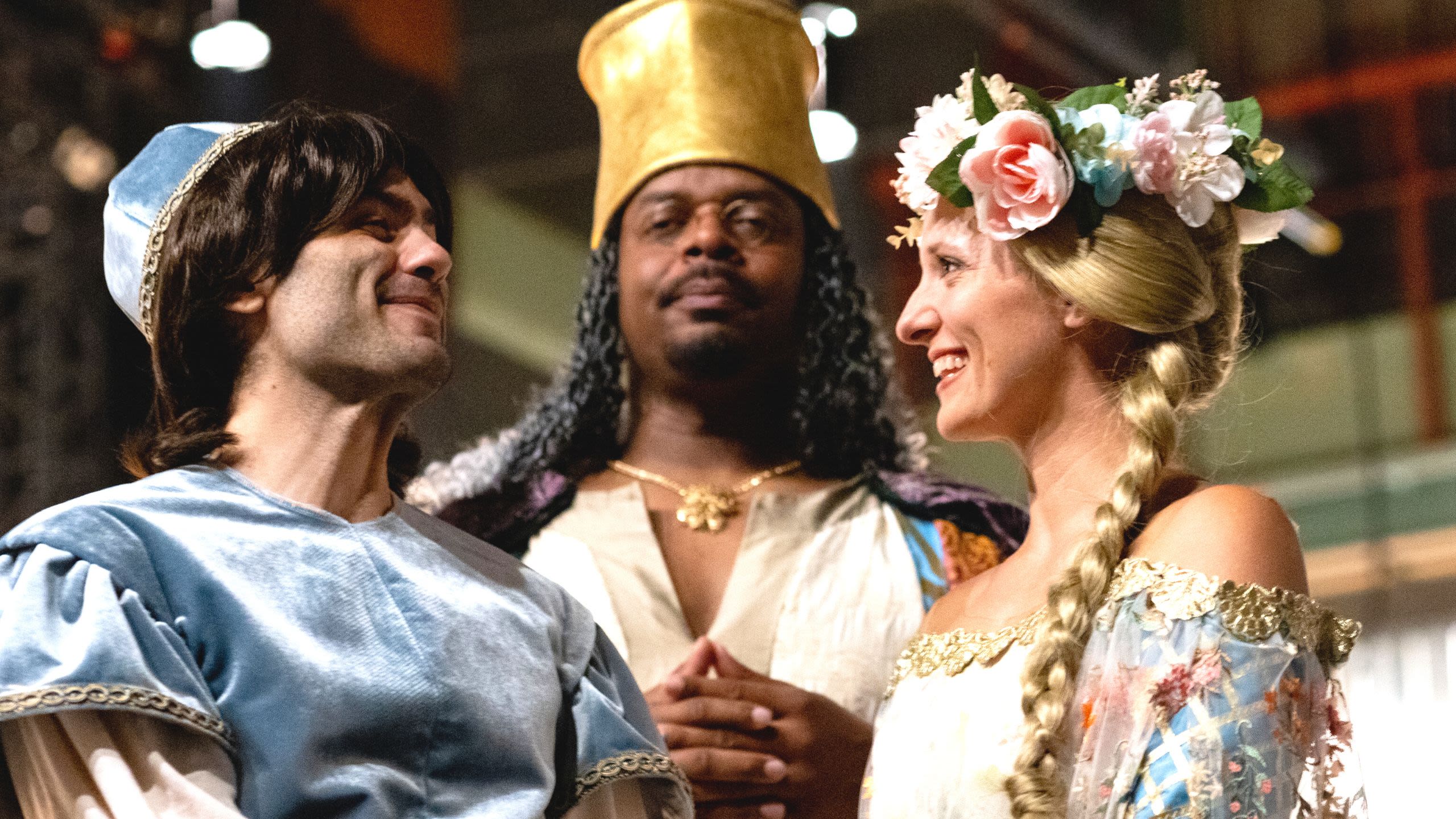 The Houston Shakespeare Festival (HSF) returns to Miller Outdoor Theatre this summer with performances of "King Lear" and "Cymbeline" from July 28 through Aug. 6. Produced by the University of Houston's School of Theatre & Dance, HSF is presented annually with free performances for the Houston community. This year marks the 48th season of the festival.
"King Lear," the more serious of the two plays, presents the story of an ageing King. In dividing his estate, he disowns the wrong child. Family loyalty, betrayal and madness set the stage for the grand tragedy of "King Lear" – the first Houston Shakespeare Festival production of this enthralling masterpiece in over 20 years. Director Stephanie Shine ("As You Like It") leads a powerful ensemble in Shakespeare's magnum opus, with HSF Artistic Director Jack Young in the title role.
"We've assembled a cast of amazing actors as well as a truly outstanding design team. This year's dynamic productions ... will make audiences feel that HSF is back at full force."
"Cymbeline," which brings a fairytale feel to the stage, tells the tale of the hopeful princess Imogen and her banished secret husband – plus her wicked stepmother, goofball stepbrother and powerful father, King Cymbeline. They take a grand journey through secret plots, forbidden love, mistaken identity, vile poisons and unexpected treachery. Laura Frye, who shined as Rosalind in HSF's 2019 "As You Like It," returns to Houston to take on Imogen's adventure.
Performance Details
"King Lear" - July 28, 30, Aug. 1, 3 and 5
Performance @ 8:15 p.m.; Bard Talk @ 7:45 p.m.
"Cymbeline" - July 29, Aug. 2, 4 and 6
Performance @ 8:15 p.m.; Bard Talk @ 7:15 p.m.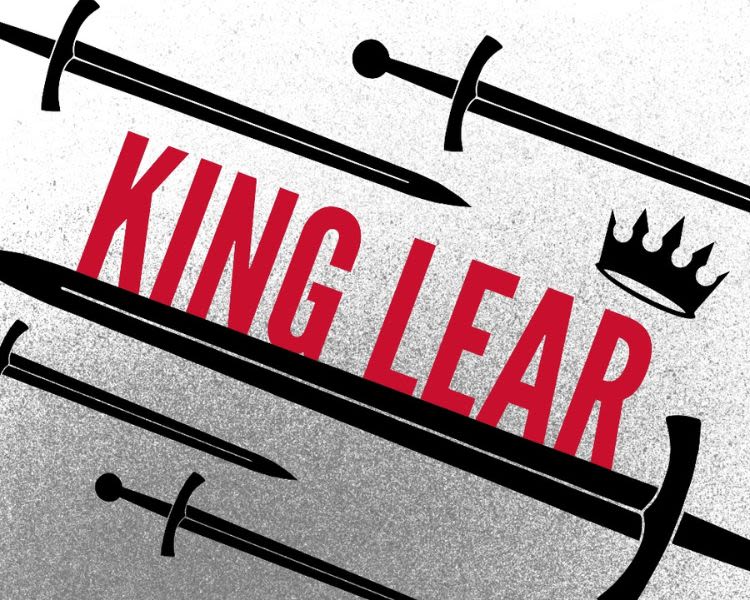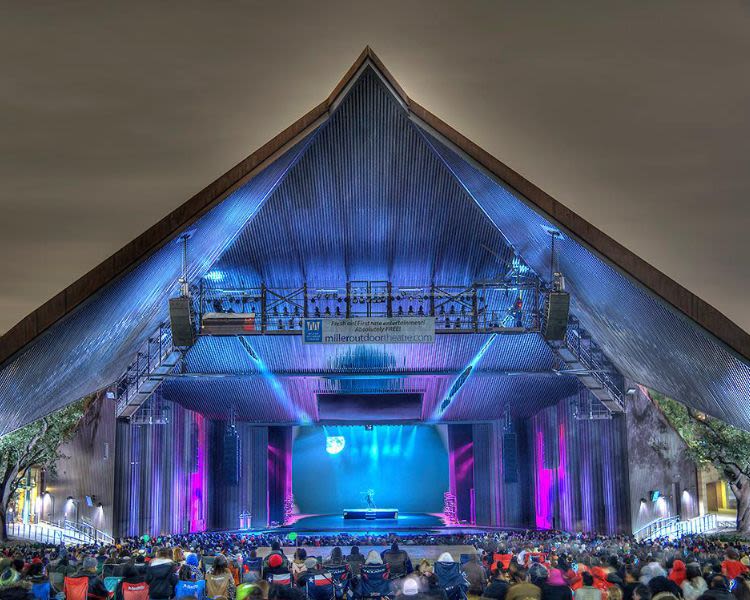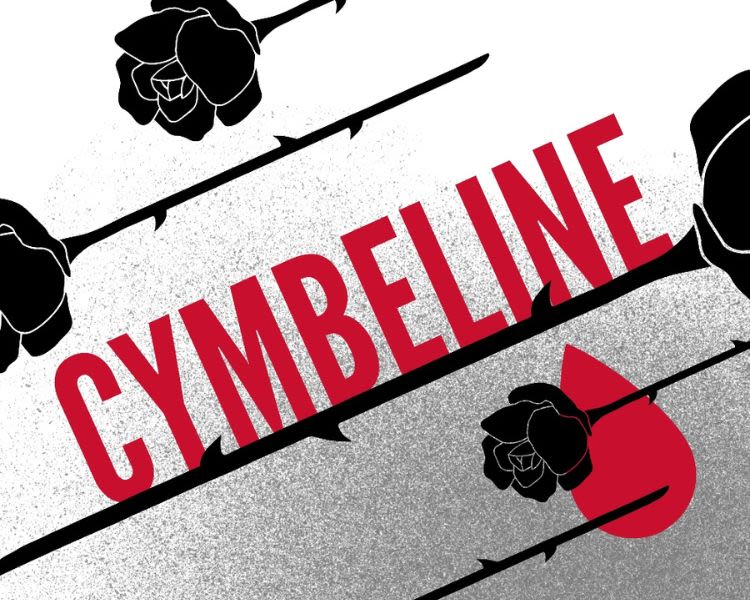 Welcome Back HSF
Rob Shimko, HSF executive director and director of the School of Theatre & Dance, is excited to see the festival back in full-swing after a three-year layoff due to the COVID-19 pandemic.
"First and foremost, I'm looking forward to presenting our first live Houston Shakespeare Festival since 2019. In 2020 we had to cancel our season due to COVID, and then last year we put on a Shakespeare film festival that was a lot of fun, but not the same as presenting two live plays to our audiences," said Shimko. "Beyond that, we've assembled a cast of amazing actors as well as a truly outstanding design team. This year's dynamic productions of 'King Lear' and 'Cymbeline' will make audiences feel that HSF is back at full force."
Jack Young, HSF artistic director, said audiences should be excited for beautiful and mythical sets, eye-catching costumes and, most of all, an amazing ensemble of actors on stage.
"We've got a terrific design team working on these two productions. Jon Young did a masterful job in 2019 with our productions of 'Julius Caesar' and 'As You Like It,' making the first a gleaming and hard-edged place and the second a romantic and verdant one. He's bringing that experience to this season's offerings, making a mythical 'Game of Thrones' world for 'King Lear' and a fairytale 'Princess Bride' ambiance for 'Cymbeline.' Our two costume designers have made some powerfully resonant looks for the bold characters in these plays. There's going to be lots of eye candy in both shows," Young said.
"But most of all will be the outstanding ensemble of actors we've gathered. Both of these plays have a large number of wonderful roles, which is giving all of the performers great lines to say and events to experience – big battles, some of Shakespeare's most resonant lines. These plays will be a great way for us all to return to Miller Outdoor Theatre."
The Houston Shakespeare Festival was founded in 1975 by Sidney Berger. It remains the legacy of the UH professor emeritus and longtime director of UH's School of Theatre & Dance who passed away in 2013. Since its inception, the festival has entertained more than a million Houstonians and attracted national theatre talents.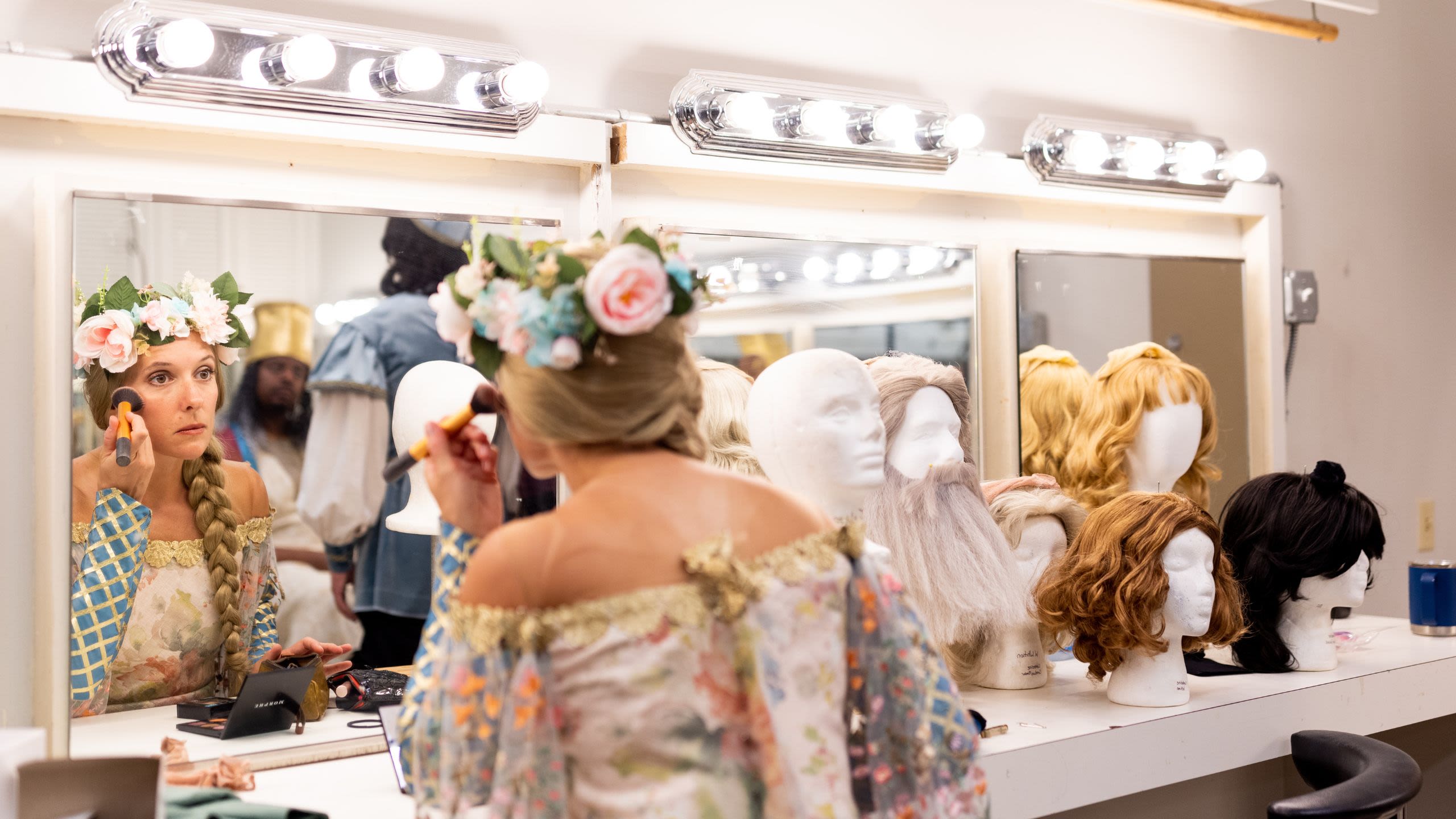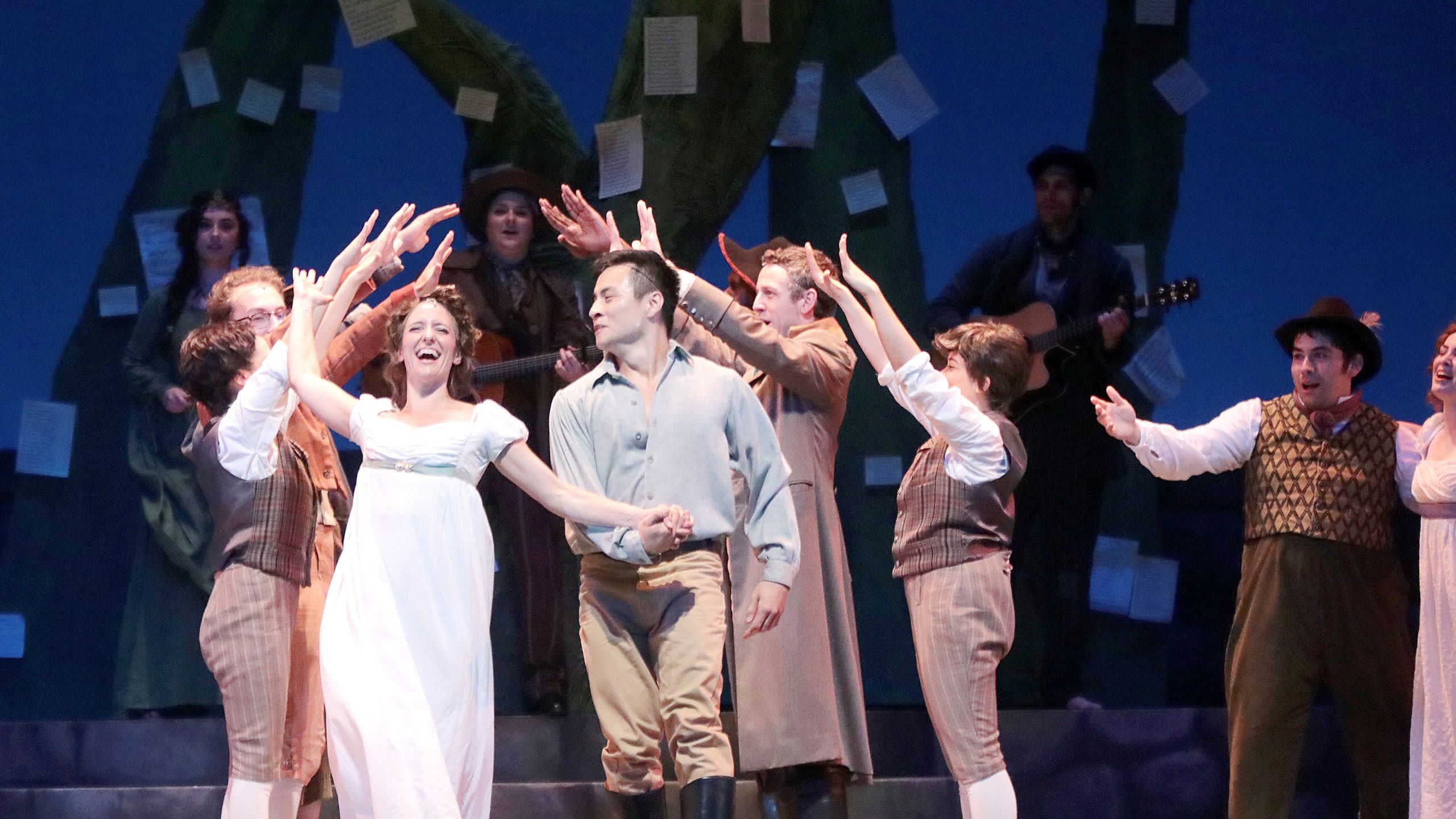 Brotherly Love
Brothers Caleb Clark and Kyle Clark, both graduates of the UH Master of Fine Arts program, will perform together on the same stage for the first time in both HSF productions. They'll portray brothers Edmund and Edgar in "King Lear."
"Me and [Caleb] haven't performed together, and he was the one that basically got me into acting in the first place," said Kyle. "My favorite type of theater is Shakespeare, so to get to do it with my favorite person is pretty awesome. Not to mention, we get to fight and if anyone knows me and [Caleb], it's that we fight and love to fight."
It will also mark the first time their parents get to see their sons perform together. Caleb said that he's been looking forward to acting with his brother ever since Kyle decided to become an actor.
"Sharing your passions with the people closest in your life is always a blessing, and he's always been one of the most authentic, smart and creative artists I know," said Caleb. "I'm most excited about the fact that I know he's going to challenge and meet me in all the ways I love to be challenged and met on stage."
Setting the Stage
Houston Shakespeare Festival set designer Jon Young has a vision.
"Ultimately, I'm trying to create a world that the audience doesn't necessarily sit back and think of as a set," Young said. "It becomes immersive."
Young first collaborated with the Houston Shakespeare Festival in 2019 when he designed sets for "As You Like It" and "Julius Caesar." His goal was to create a world that served both plays in different ways and appealed to different audiences. This year's productions of "King Lear" and "Cymbeline" present the same unique challenge.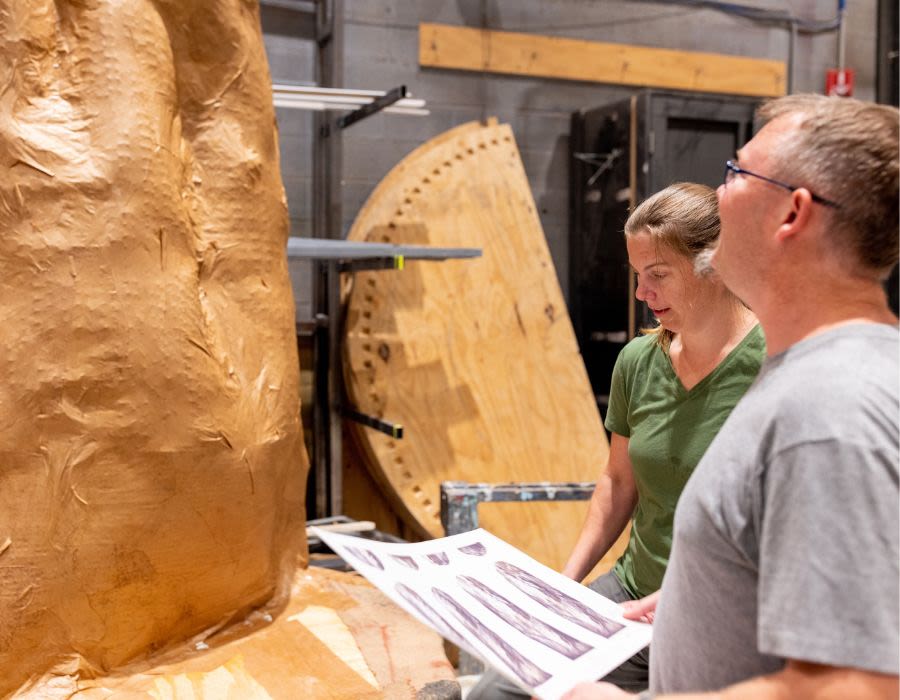 "Lear is going to be this classical interpretation, you have people who are looking for that," Young said. "But Cymbeline is the one that we're having a lot more fun [with the design], outside the scope of what traditional Shakespeare might be."
A dedicated team of students and professionals will bring Young's vision for the Bard's work to life. And that's something Young believes sets the University of Houston's Fine Arts program apart from the others.
"They do a really good service balancing professional and educational aspects," Young said. "They have the MFA training program and BFA students, but they bring in professional actors and designers to create the highest caliber of production available in Houston. I'm excited about both shows."
Unique Educational Experience
The Houston Shakespeare Festival is a unique experience, not just for audiences, but for University of Houston students as well. Dozens of fine arts students are involved on stage and behind the scenes helping bring the Bard's world to life.
"This was the only program in Texas that had the kind of stage management program I was looking for," said ChloeSue Baker, a rising junior and production assistant working on both plays. "The beautiful thing about the program is it teaches you so many skills that are applicable to so many different careers, whether it's in theater or something else."
Jessica Garcia, an incoming freshman who will start her college career this fall, is already on campus and making her mark as a stage management apprentice. The School of Theater & Dance strives to connect students and professions, so for her, the HSF experience is invaluable.
"I always had that fear that I couldn't get a job in the arts," Garcia said. "But I overcame that, and I'm glad to have an opportunity like this at UH so early. I'm just excited to see what other job opportunities there are."
Christopher Nicanor, a rising sophomore with acting roles in both productions, echoes those sentiments. He believes UH offers unique opportunities for students looking for a career in the arts.
"One thing that really sets UH apart is that it offers a Bachelor of Fine Arts degree, which is a lot more concentrated than a broad Bachelor of Arts degree," Nicanor said. "Seeing how true the program is to the industry, it runs like its own company, and it's teaching me a lot about what to expect in the future."
Leading Man
Kenn Hopkins, who takes on the title role in the Houston Shakespeare Festival's upcoming production of the tragicomedy "Cymbeline," is getting used to being a leading man.
"I haven't been on stage in about two years, so when I got the call, I couldn't say no," Hopkins said.
That call came from Jack Young, the HSF artistic director and UH professor who first recognized Hopkins' talent during an audition nearly a decade ago. Young convinced him to come to Houston where he earned his Master of Fine Arts from UH in 2016.
"That one audition, those 10 minutes, had a lasting effect on me," said Hopkins. "The UH experience changed me, not just as a performer, but as a person."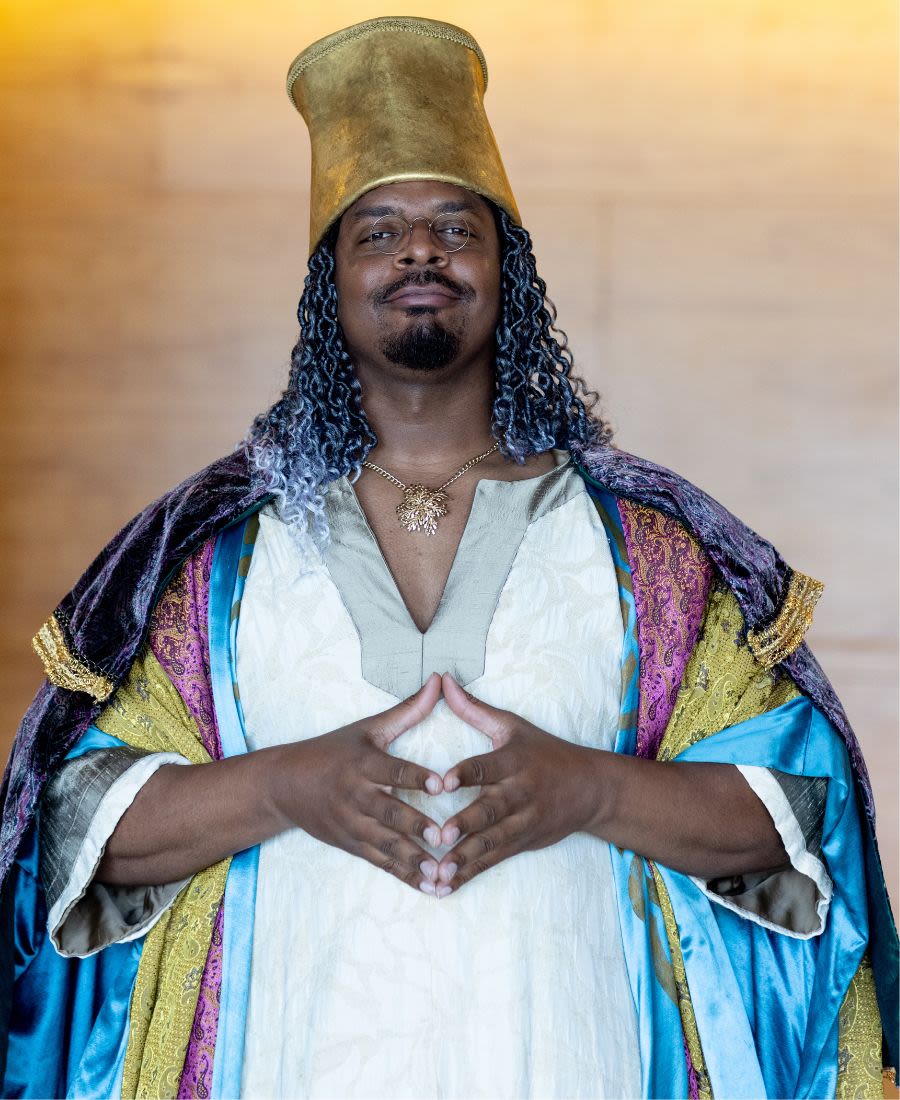 Hopkins was performing with a Shakespeare company when COVID hit and shut everything down. So he went home to Flint, Michigan, a town still reeling from a devastating water crisis, and decided to make a difference.
"My family, other families when through a lot," Hopkins said. "I got interested in law because of what I saw, people didn't know what to do, how to take care of themselves. I wanted to get that knowledge and help people, so I put my artistry on hold so I could be of service."
But Hopkins could never completely kick the acting bug and the opportunity to return to Houston, reunite with old friends and get back on stage were too hard to pass up.
Now he's ready for the role of a lifetime.