GAME ON!
Classroom Innovation Earns Nouhad Rizk 2022 Piper Professorship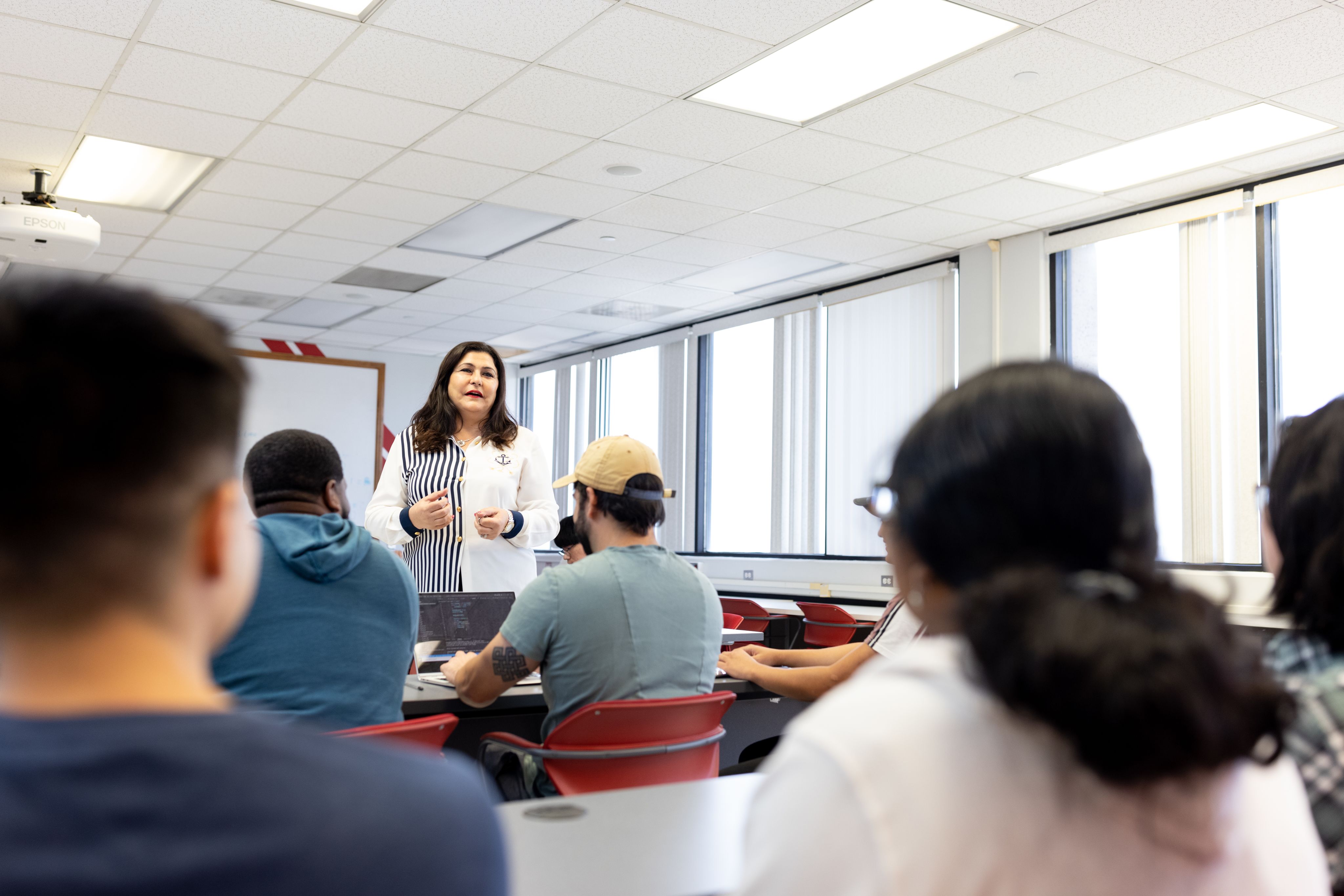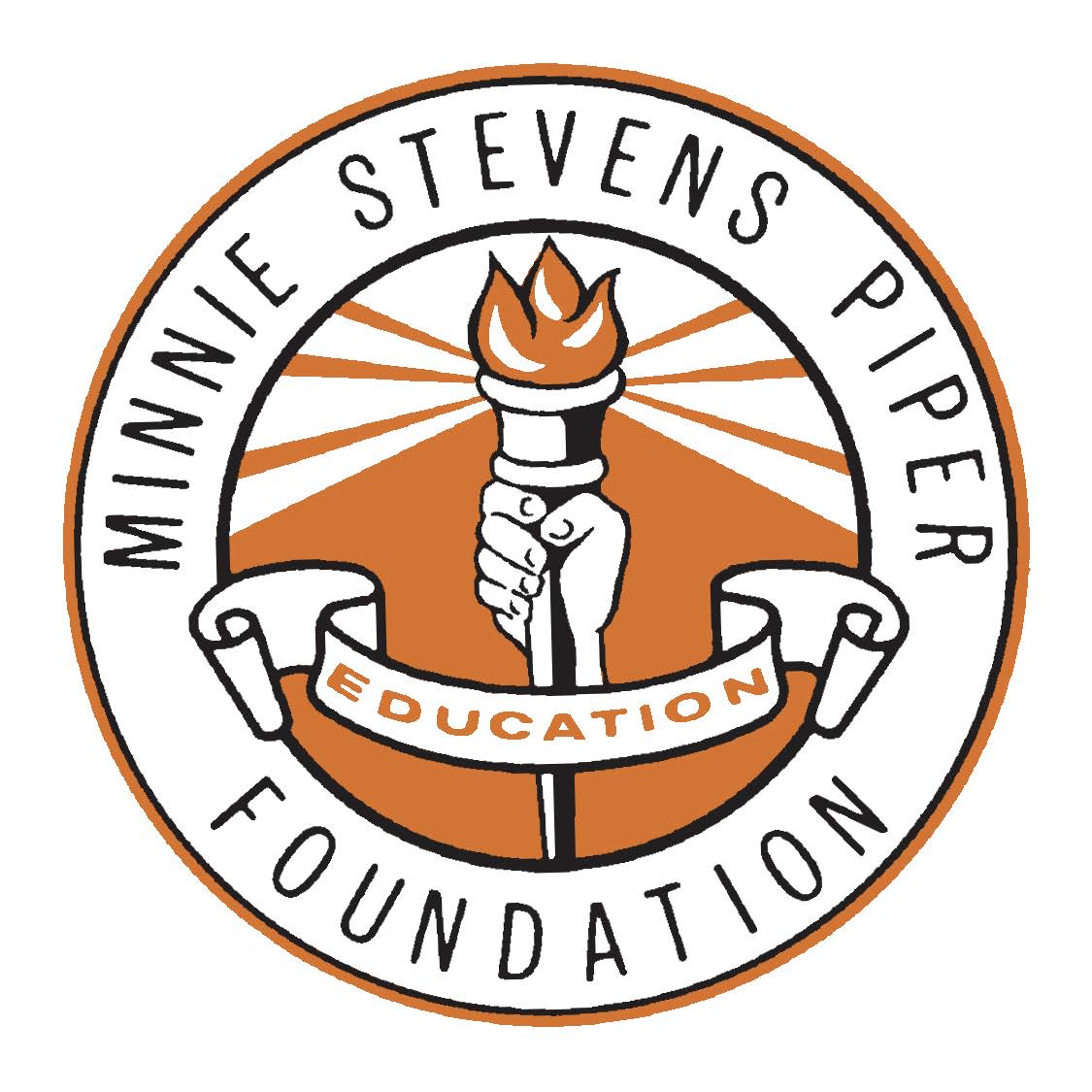 Nouhad Rizk is not playing around when it comes to student success.
Still, the 2022 Piper Professor and University of Houston instructional professor of computer science has learned the value of classroom creativity in enhancing students' learning experiences. This includes "gamifying" her classes or incorporating fun and friendly competitions within the curriculum.
"I refuse to be a boring teacher..."
"I refuse to be a boring teacher," said Rizk, who also serves as director of undergraduate studies in the Department of Computer Science. "I always try to find new methods of teaching to promote collaboration and make the learning experience of my students more enjoyable."
Such innovation is among the many traits that have proven popular with students and peers. It also was one of the supporting factors that earned Rizk the distinction of being the first UH woman instructional faculty member to be named Piper Professor by the Minnie Stevens Piper Foundation.
Rizk joins a select group of teachers throughout the state to receive this honor and is the 13th UH faculty member to be named a Piper Professor. Each year, Piper Professors are chosen based on their superior teaching abilities and each receives an award of $5,000.
"I am truly honored to have been selected as Piper Professor for 2022," Rizk said. "It is an even greater honor to be placed in such distinguished ranks as those of the past honorees, all of whom have made important contributions to life in our city and the state of Texas."
Rizk arrived at UH in 2007 and has worked diligently to not only support student learning but to provide classroom elements that enhance course materials. As mentioned, "gamifying" her classes has proven both popular and successful among students.
"Gamifying the classroom strongly increases student engagement and motivation," she said. "Students enjoy gamification specifically when I use fun quizzes that follow the formats of game shows 'Who Wants to be a Millionaire?' 'Jeopardy,' and 'Are you Smarter than a 5th grader?' They also enjoy participating in coding competitions."
One of her students Nick Bivens concurs. The computer science major credits Rizk for effectively engaging students taking her data structures class. In addition to in-class games, Bivens said students are encouraged to participate in coding competitions outside of class and contribute computer science-based content on YouTube.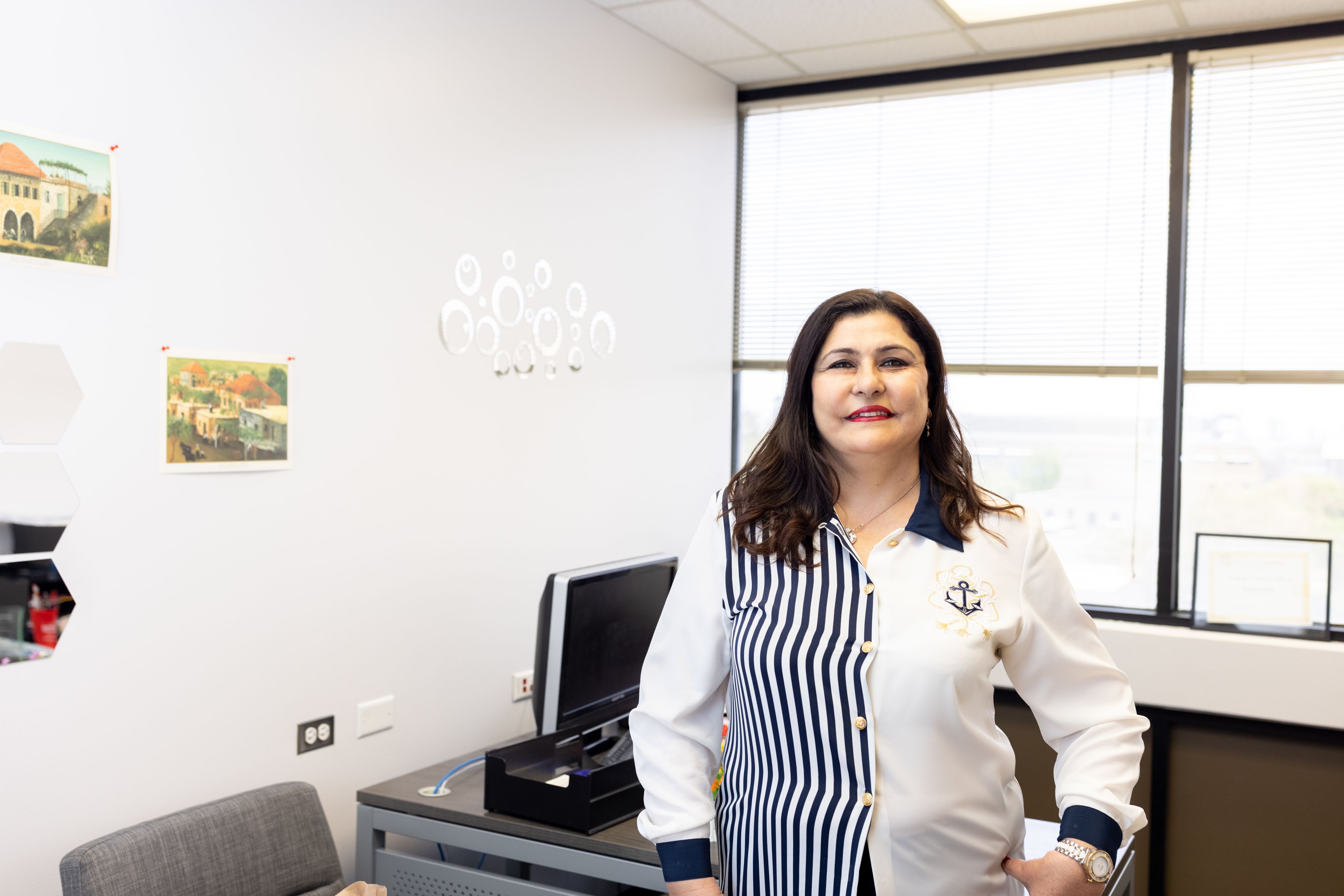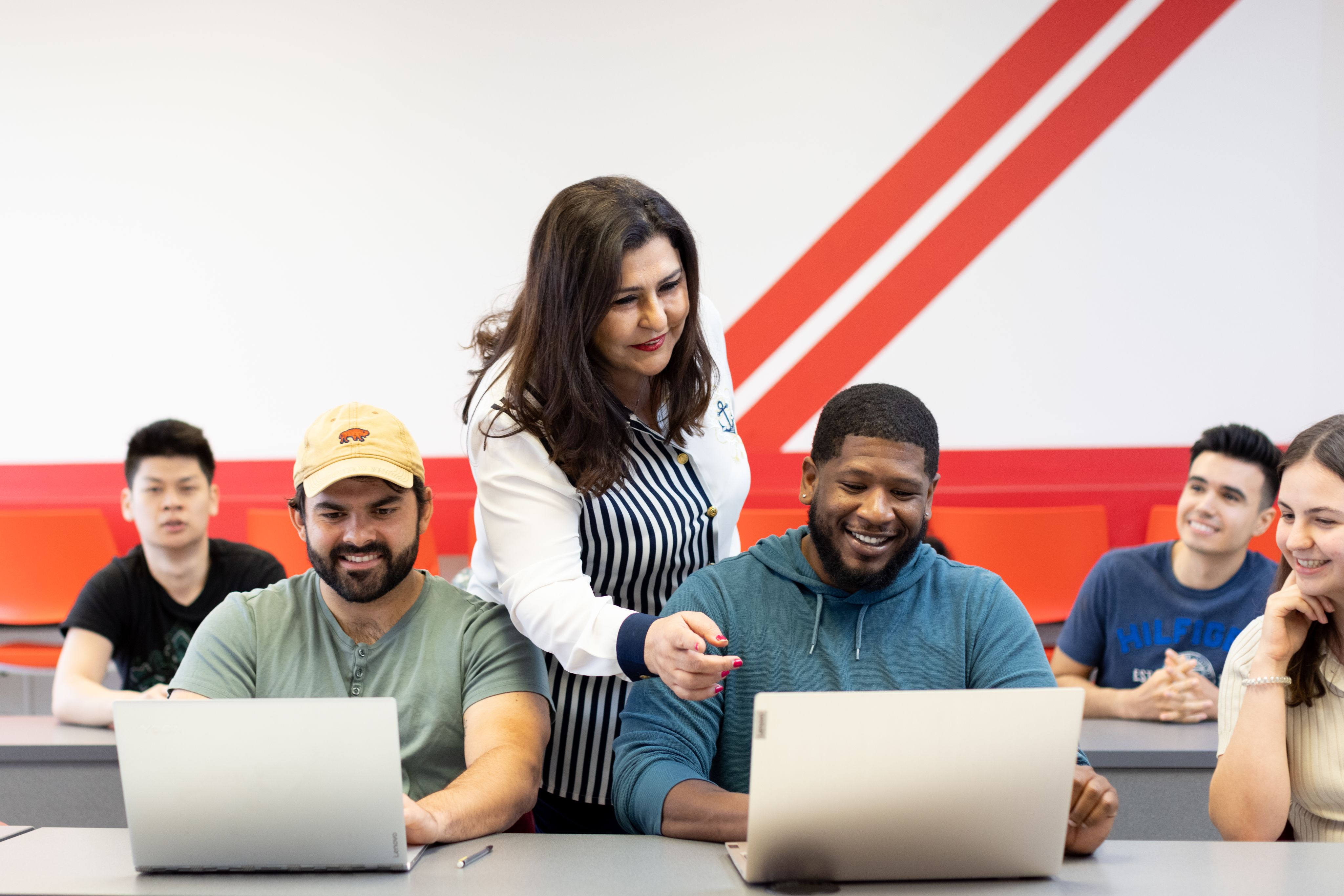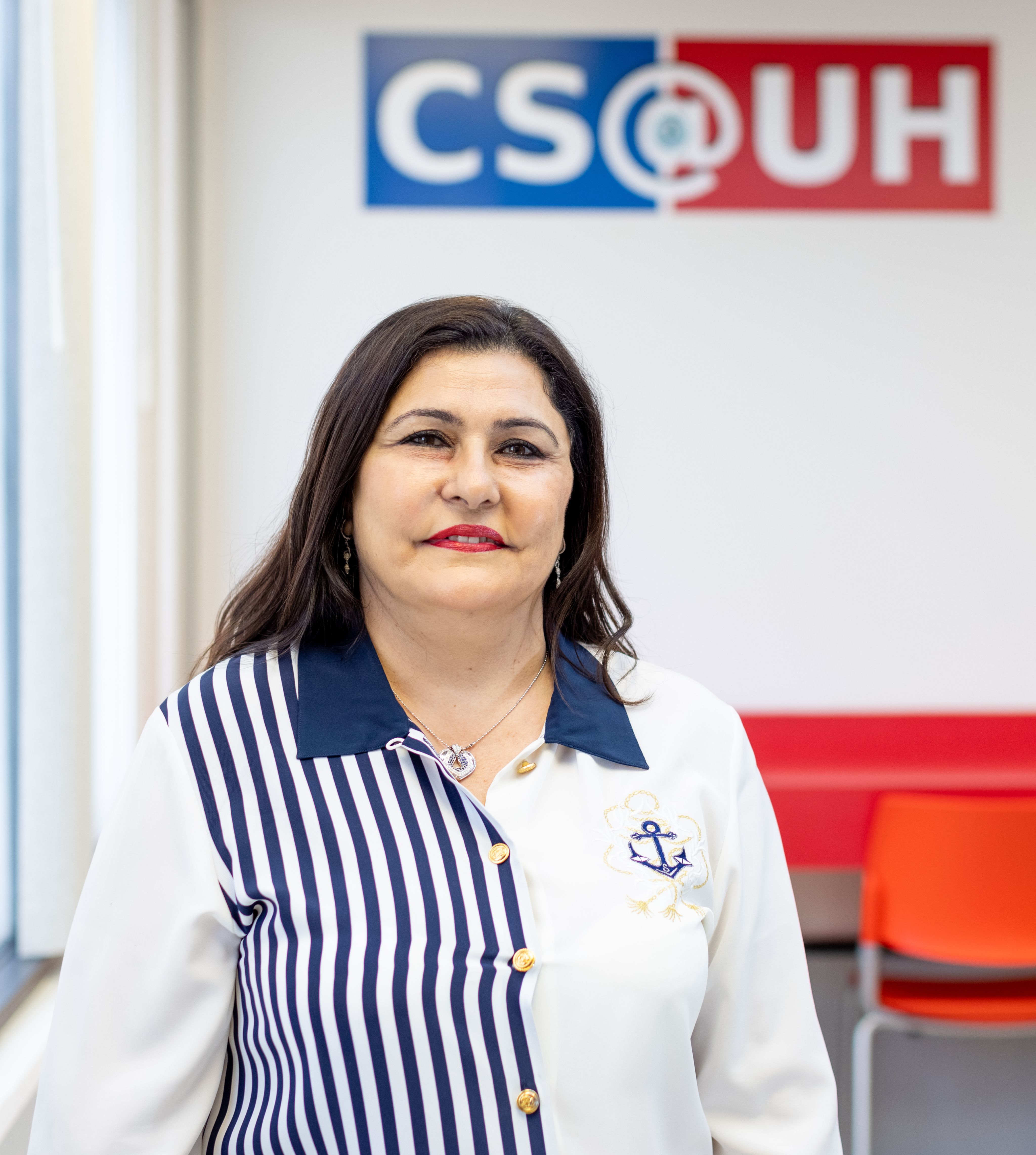 "Data structures is a challenging class, but she makes students more comfortable with the course material," he said. "Because she gamifies the class and uses other ways of teaching complex topics, we're able to better grasp the material. We also learn from each other. I can say that I've made friends through group assignments, and we study together regularly."
Peer learning and activities outside of the classroom such as those described by Bivens are also part of Rizk's teaching playbook.
"My classroom atmosphere fosters learning and facilitates discovery while supporting and challenging students both inside and outside of the classroom," she said. "Peer learning is a powerful method for sharing knowledge, ideas and experience, and it influences student-learning outcomes in a positive, measurable way. And, extending learning beyond the classroom and into the community through experiential learning to solve real-world challenges."
Beyond these strategies, Rizk also is a proponent of mentoring students at Houston-area middle and high schools. She launched the program "Women Coding for Success," supporting STEM mentorship of middle and high school students. Through this project, she works with Microsoft Technology Education and Literacy in Schools (TEALS) in managing mentor training.
Additionally, Rizk is leading her students in an initiative to mentor and provide technological guidance to local entrepreneurs and non-profit leaders in underserved communities. This project is supported by a grant from the Cougar Initiative to Engage (CITE).
Rizk holds a Ph.D. in E-Learning from Leicester University in the United Kingdom; a third cycle doctorate in computer science from the University of Nancy in France, and master's degree in computer science from the EPSIL Higher Education Institute in Lebanon.
Prior to UH, she taught at the University of Notre Dame. She also held teaching posts at institutions in Lebanon: Annunciation Technical School and International Institute Technical School. She was also the chief information officer at technological company, Eagle.
"Piper Professors are defined by their passion for teaching and a steadfast commitment to students," said Paula Myrick Short, UH senior vice president for academic affairs and provost. "Dr. Rizk possesses these very qualities and continues to make an impact on our Cougars and our University every day."