Concept to Construction
New Outdoor Classroom Created by UH Students Opens at Local Middle School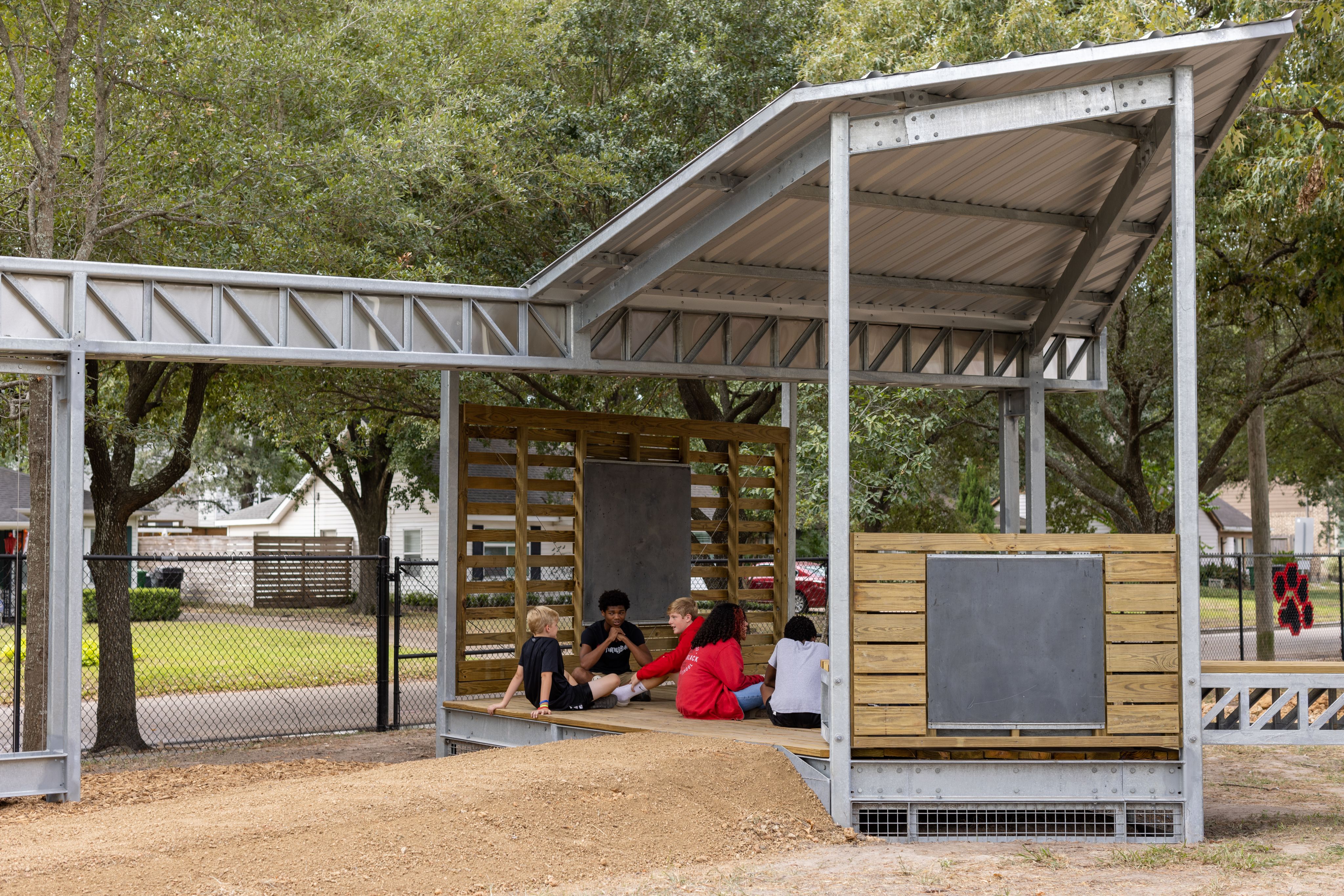 University of Houston architecture students put their design, planning and implementation skills to the test to build an outdoor classroom at Frank Black Middle School in the Oak Forest neighborhood of Houston. The 296-square-foot steel structure includes an array of features that promote sustainability.
The classroom's v-shaped canopy provides shade while simultaneously funneling storm water into a 1200-gallon rain tank that will be used to water the school's garden and grass. Cantilever beams are used as benches. Slate chalkboards are also included.
The graduate students involved in the project are part of the Graduate Design/Build Studio at the Gerald D. Hines College of Architecture and Design. It's the first year of their three-year curriculum led by Patrick Peters, professor of architecture, and Jason Logan, associate professor of architecture.
"These students are in the early stage of their architectural educations and their budding careers, so the impact of this hands-on, full-scale work to their professional growth is profound," Peters said.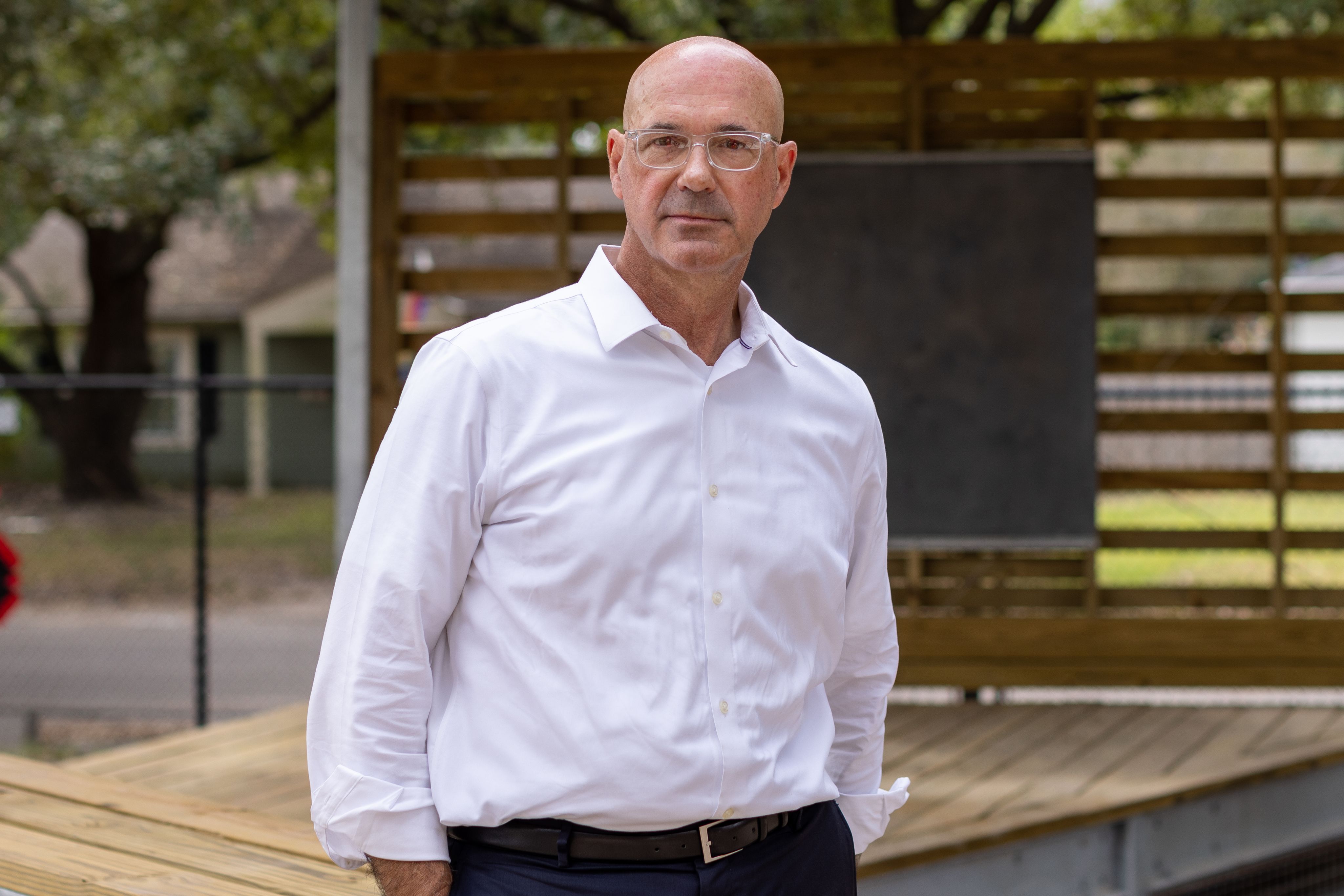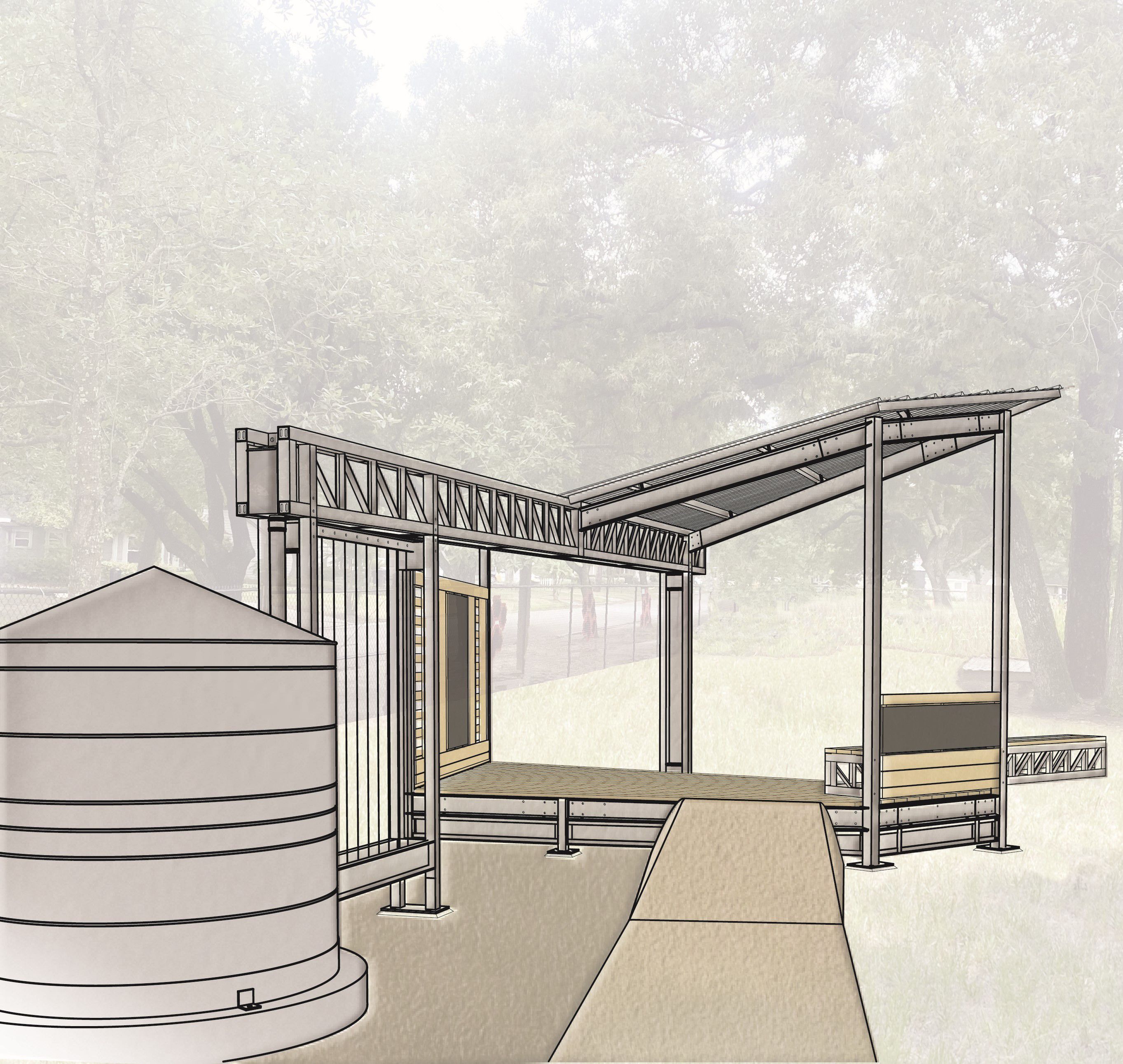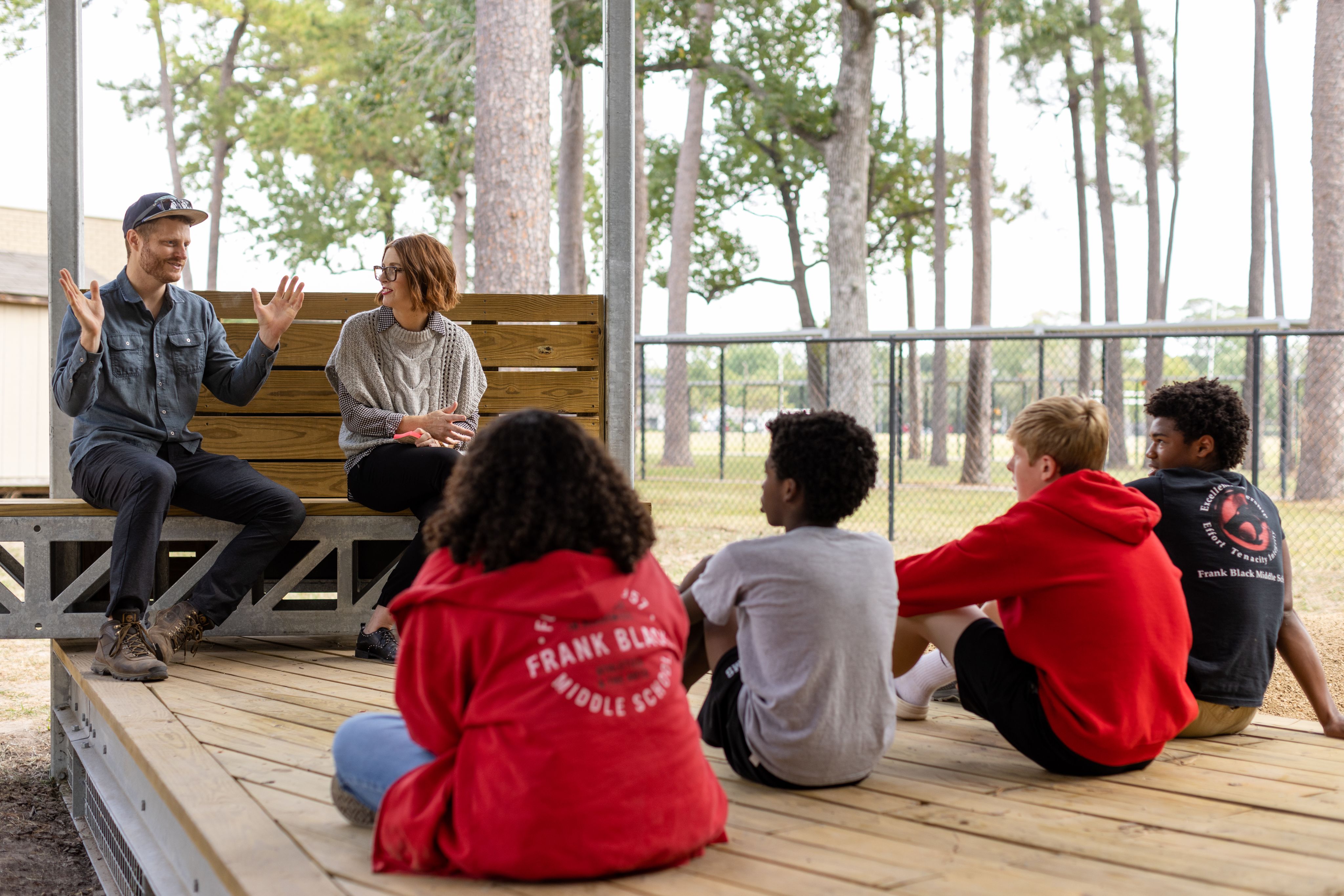 UH students not only were involved in building the structure but also secured vendor donations, communicated on orders and arranged a manufacturing plant tour to view the production process of building materials.
"This has been an incredible, hands-on experience," said Kasey McGuigan, an architectural studies master's student. "We spend 90% of our time as students working at our computers with conceptual projects, so to get our hands dirty and learn from professionals what life outside of the education setting will be is an experience I will treasure throughout my career."
"This has been an incredible, hands-on experience."
The work also provides permanent benefits for the school and its Oak Forest neighbors. Peters adds that the project underscores the architecture students' awareness and responsibility for their future roles in community building. "Through our classwork, we demonstrate that edifice and edify share a common root," he said.
For Galen Kragas, an architecture master's student, it is an exciting opportunity to work on projects that have a tangible impact. "It's a win-win for everyone," he said. "The students and teachers will get to utilize it, we gained valuable experience by building it, and hopefully the donors will get recognized for their commitment to the community by funding it."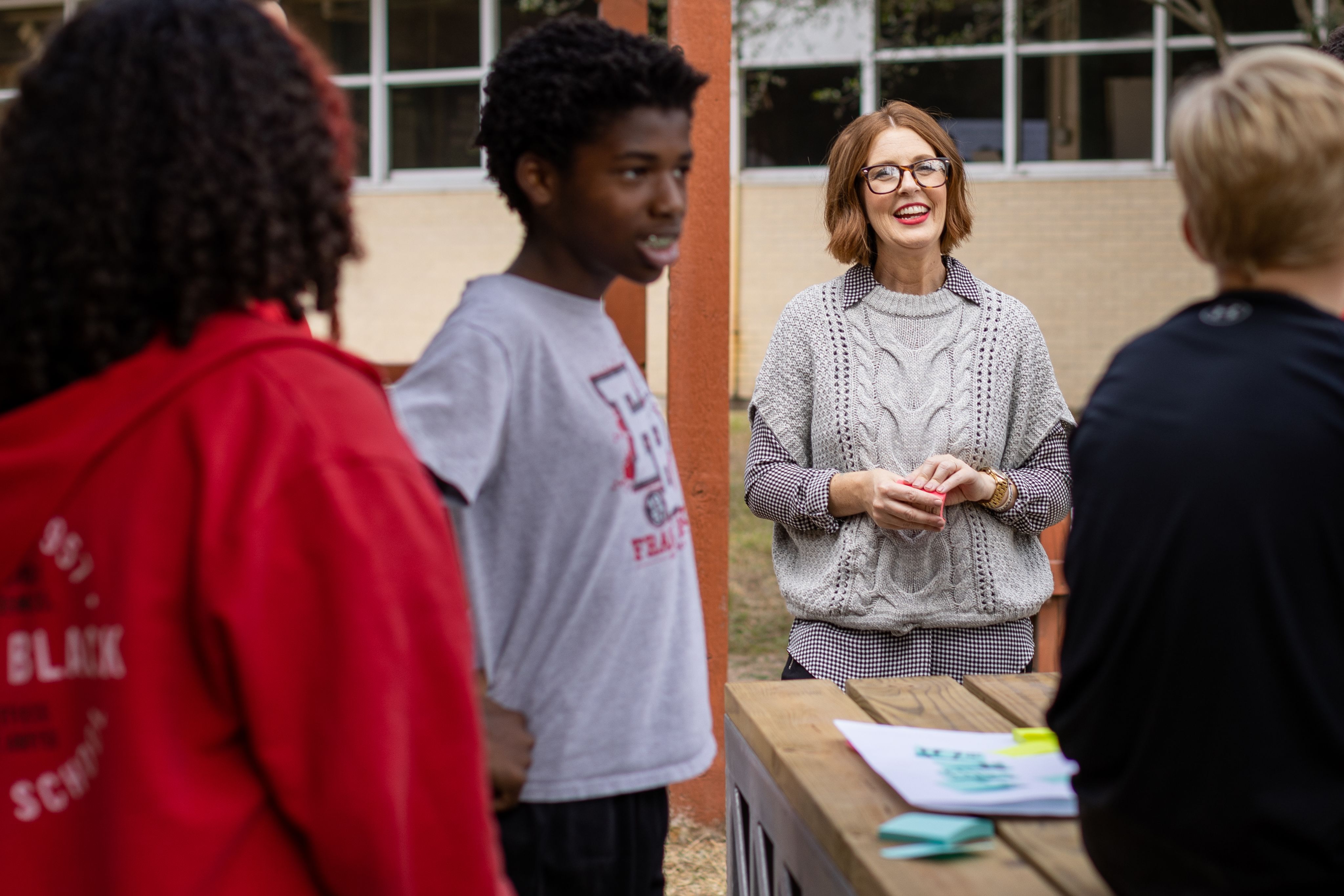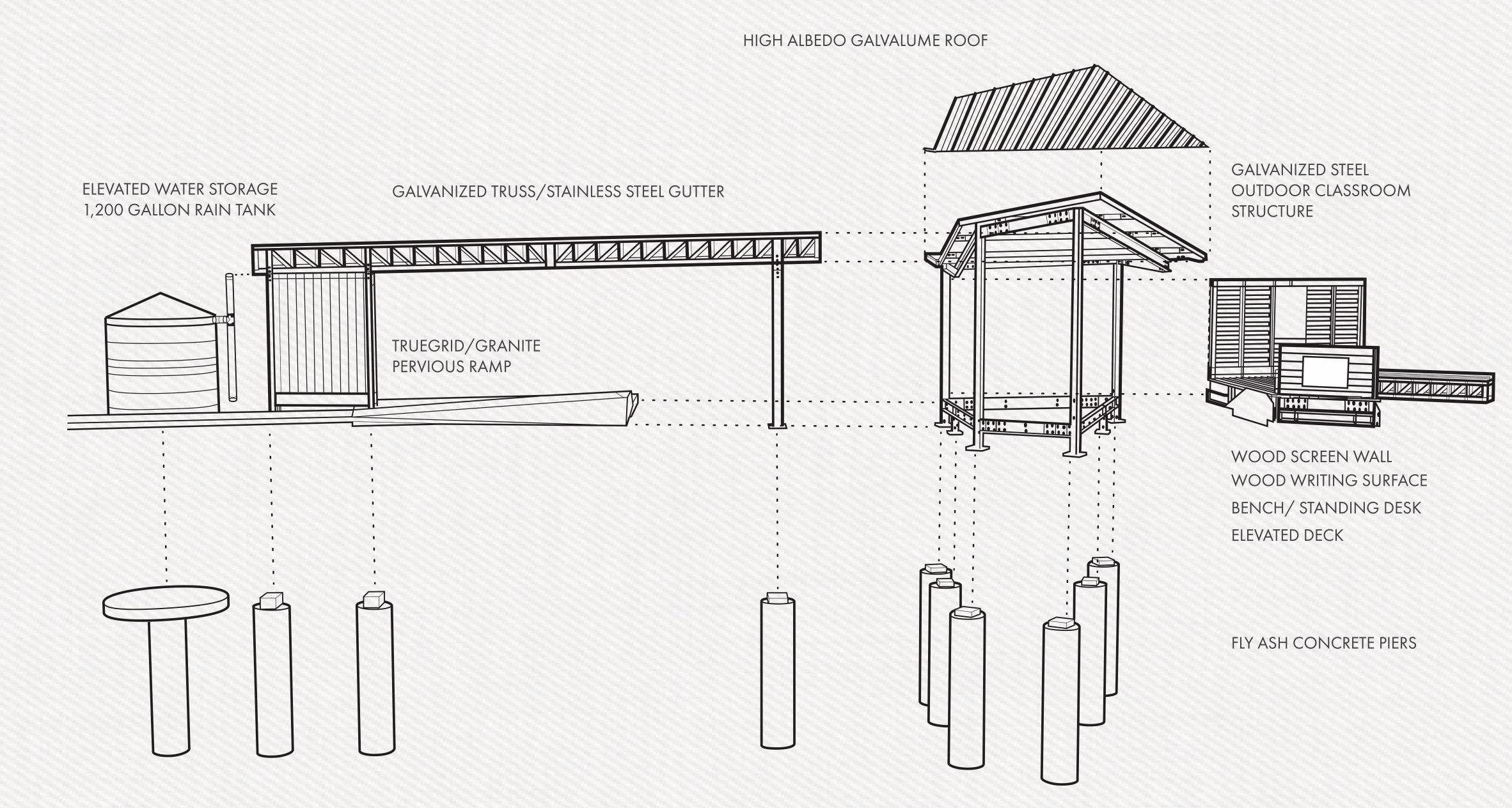 "The UH students have been spectacular to watch as they developed the concepts and executed the project..."
The primary donors for the project are husband and wife Robb Bunge and Dianne Murata. They hope the outdoor classroom shows what is possible in any community with creative partnerships.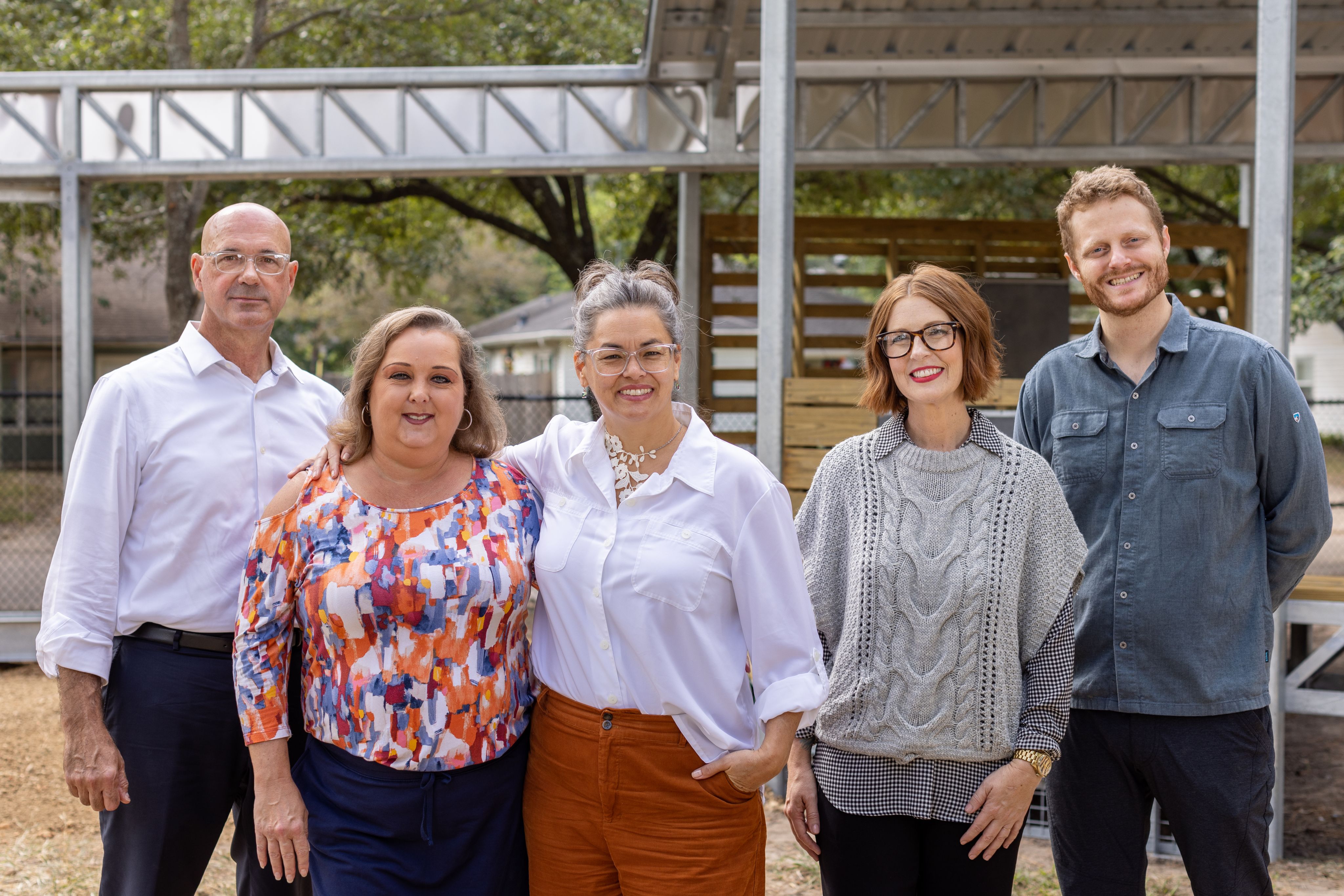 "The UH students have been spectacular to watch as they developed the concepts and executed the project," Bunge said. "It is more than we could have hoped for, and to say we are grateful for all of the work is a tremendous understatement."
The project funding was $18,000, which was provided by parent donors, the PTO and augmented by engineering and construction industry partners who provided in-kind goods and services.