OHRA: An Encounter Between Sky and Water
Blaffer Family Gifts Public Art UHS Artwork by Renowned New York Artist Tobi Kahn
Just as the sky meets the water on the horizon, when Tobi Kahn met the late Jane Blaffer Owen for the first time, it was a beautiful encounter.
The two were introduced in 1993 when Kahn, a New York City-based painter and sculptor, had small shrines on display at a group show at the Museum of Contemporary Religious Art in St. Louis.
Blaffer Owen, the Houston philanthropist and arts patron, was taken aback by the beauty of Kahn's art pieces. She suggested creating a full-size version of the shrines, an idea that interested Kahn. From then on, she became one of his major patrons and commissioned dozens of his paintings.
"Jane changed my life," Kahn said. "She was a larger-than-life character. I have a stack of letters from her that is about a foot wide. She would write or send me pictures any time I was featured in the press or when she saw something that reminded her of my work."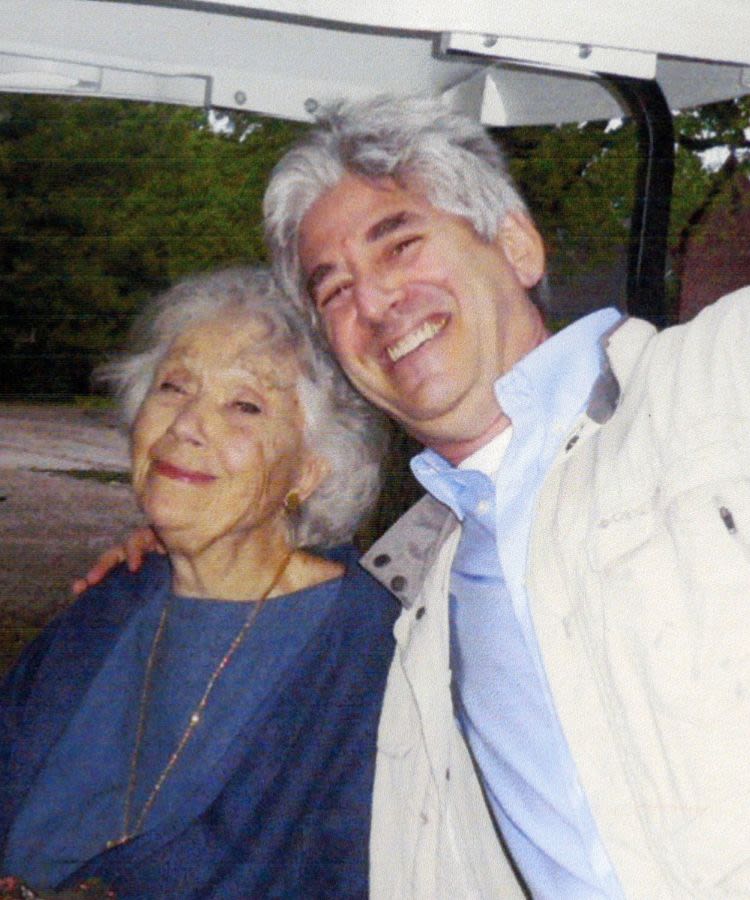 One of the works commissioned by Blaffer Owen is "OHRA," a suite of seven, large-scale panels that were intended for a nondenominational chapel in New Harmony, Indiana in the late 1990s. She was among the town's most important benefactors since the 1950s, when she married Kenneth Owen, a descendant of the town's founder, Welsh social reformer Robert Owen.
"Art can be in a place where students, doctors, people who need health care, can be uplifted."
To create the work, the artist drew inspiration from conversations with Blaffer Owen. "She said to me, 'I want it to feel like you are on the beach and that the water and sky are all around you. I want to feel immersed but not underwater."
Kahn used dense layers of acrylic paint on canvas stretched over wood to create an impressive, textured portrayal of the sky touching an expanse of water. Each of the panels is 88 inches high and 60.5 inches wide. It is the largest piece of Kahn's Sky and Water series.
Although the chapel was never realized, Kahn finished "OHRA" in 2003, when it debuted at his expansive solo exhibition "Tobi Kahn: Sky and Water" at the Neuberger Museum of Art in Purchase, New York in 2003. In 2010, the work was shown at the Evansville Museum of Arts, History & Science in Indiana.
It remained in storage until its 2021 donation to Public Art of the University of Houston System (Public Art UHS) by Blaffer Owen's daughter, Anne Dale Owen.
"I am thrilled that Tobi Kahn's 'OHRA' has found its special home," Dale Owen said. "My mother and I always envisioned it to be beautifully exhibited in a space that would make a real impact and be appreciated by many. I cannot imagine a more perfect marriage thanks to our dear friends at the University of Houston."
"OHRA" is now on view in the walkway connecting the University of Houston's Health 1 and Health 2 buildings. Droves of students walk by the painting daily from the Colleges of Pharmacy, Medicine and Nursing. The complex also houses UH medical clinics, including the Student Health Center and Campus Pharmacy, the UH Health Family Care Center and the University Eye Institute, which are visited by UH students, faculty, staff and the surrounding community.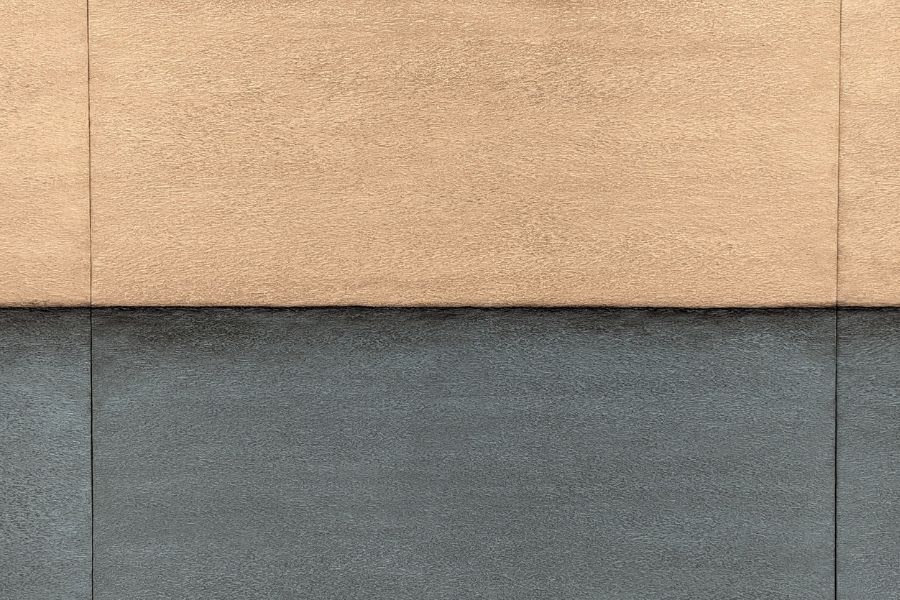 "Although 'OHRA' arrived in 2021, our curatorial team spent almost a year scouting the University of Houston for the perfect location," said Maria C. Gaztambide, executive director and chief curator of Public Art UHS, an expansive art collection with over 700 pieces on display across the four UH System universities. "We worked closely with Tobi, getting to know him and learning more about his and Mrs. Blaffer Owen's intentions for the work and chapel. True to their vision, 'OHRA' is now the centerpiece of a new space conducive to contemplation and reflection, and we couldn't be more pleased."
Kahn said he cannot think of a better place for his artwork to be.
"I believe art is healing," he said. "Art can be in a place where students, doctors, people who need health care, can be uplifted."
The relationship between Blaffer Owen and Kahn was more than that of patron-artist. It was a close friendship. She celebrated with Kahn at his children's bar and bat mitzvahs and baby naming ceremonies. And he was there for several of her birthdays and often visited her in Houston and New Harmony, where she split her time and brought world-renowned art pieces.
In New Harmony, Blaffer Owen underwrote the work of many influential architects, urban planners, and artists. Kahn was no exception. Quite possibly, his boldest work is found in a field in the Midwestern town. Blaffer Owen commissioned a 12.5-foot installation titled "SHALEV," a granite and bronze monolith, similar to the shrines that first captured the attention of Blaffer Owen. It was Kahn's first major commissioned sculpture.
"I knew from the minute I met her she was one of the most special people ever," Kahn said. "She believed in art for the same reason I believe in art. It can be healing. I think she would be thrilled with where 'OHRA' is now at the University of Houston."