THE HUB
UH Breaks Ground on New Food Hall to Modernize Campus Dining Experience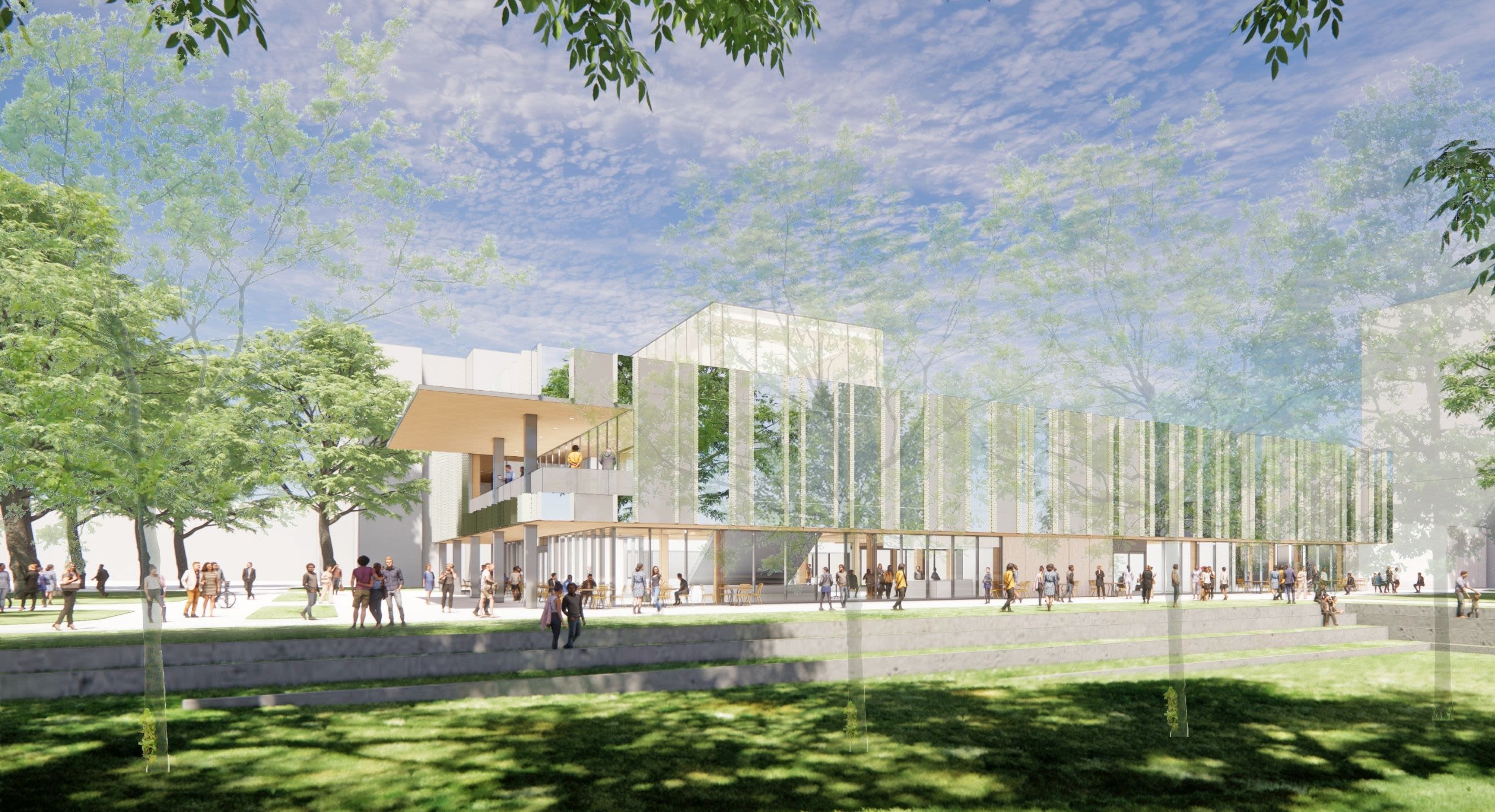 Construction is underway on a new retail food hall at the University of Houston that will revolutionize the campus dining experience and become a premier gathering spot for students, faculty and staff. The Hub is a two-story, 41,000 square-foot facility that will feature diverse food concepts, a convenience store, a coffee concept and the Cougar Card Office. Indoor and outdoor seating, including a second-floor patio, will accommodate up to 400 customers.
Designed by the Houston studio of Perkins&Will, an interdisciplinary, research-based architecture and design firm, with Turner Construction Company as the general contractor, the nearly $40 million project is part of a larger campus dining strategy to improve food access, increase serving space to meet growing enrollment, provide more variety and enhance student engagement.
"This will not be just another food court, but rather a student-centered space on campus that is comfortable and welcoming to everyone."
Offering an open floor plan where freshly prepared food is made directly in front of guests, the food hall will provide an authentic experience and environment, according to Emily Messa, UH senior associate vice president for administration.
"The food hall is a special experience as it puts cooks back in the stations, eliminates machine made food and pulls together all the elements of locality, socialization, technology and worldly culinary experiences that are so important to our students," she said.
Scheduled to open in spring 2024, The Hub will service the central district of campus and replaces the old Student Center Satellite building that had major infrastructure problems such as flooding, lack of natural light and visibility. The Satellite, which was built underground, closed permanently in 2020. The Hub is being built above ground at the same location.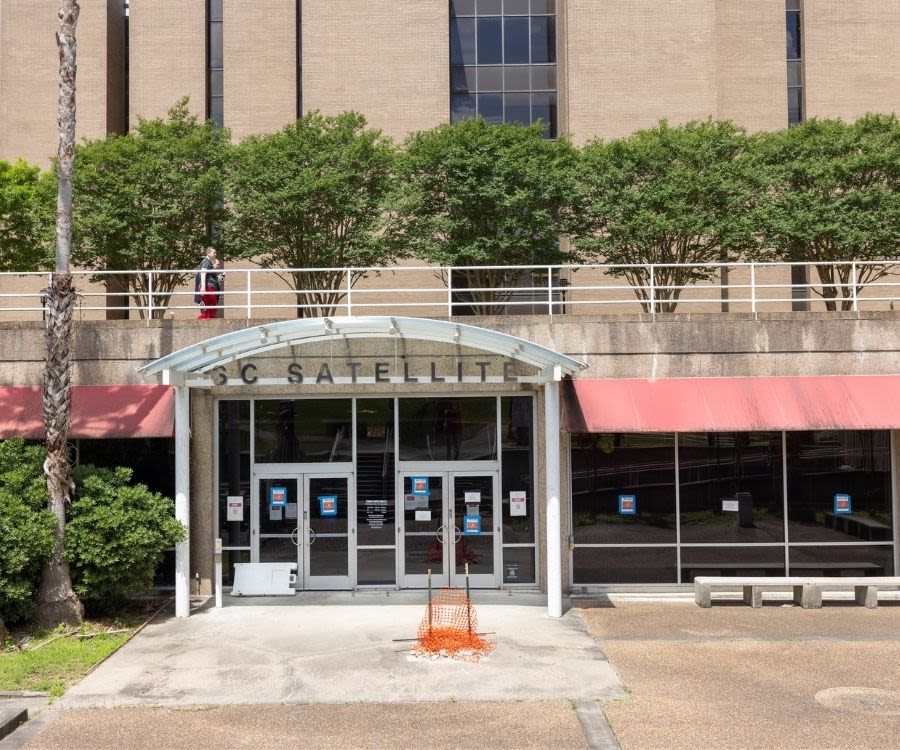 While the actual restaurant concepts are yet to be determined, student surveys were conducted in 2019 and again in 2021, and the most popular choices were tacos, Asian fusion, Mediterranean and burger concepts. Incorporating a diverse set of food options, including international cuisines, is a top priority and essential to the success of the food hall, Messa added.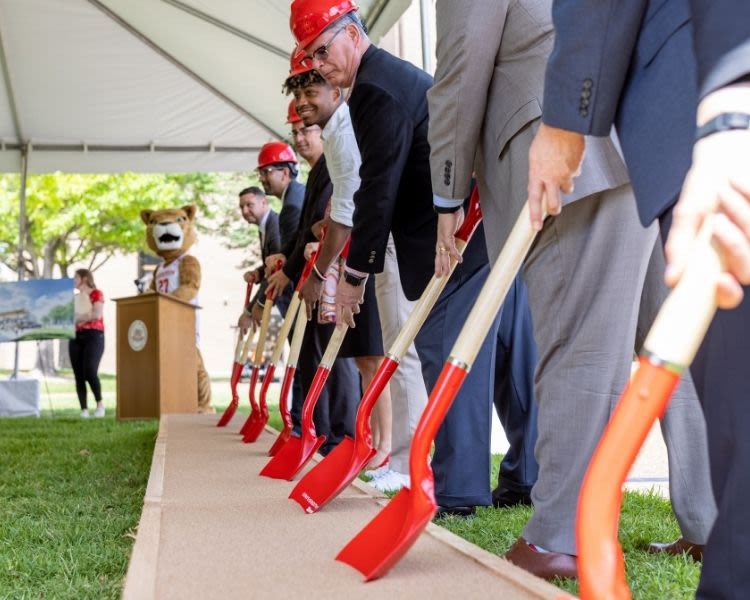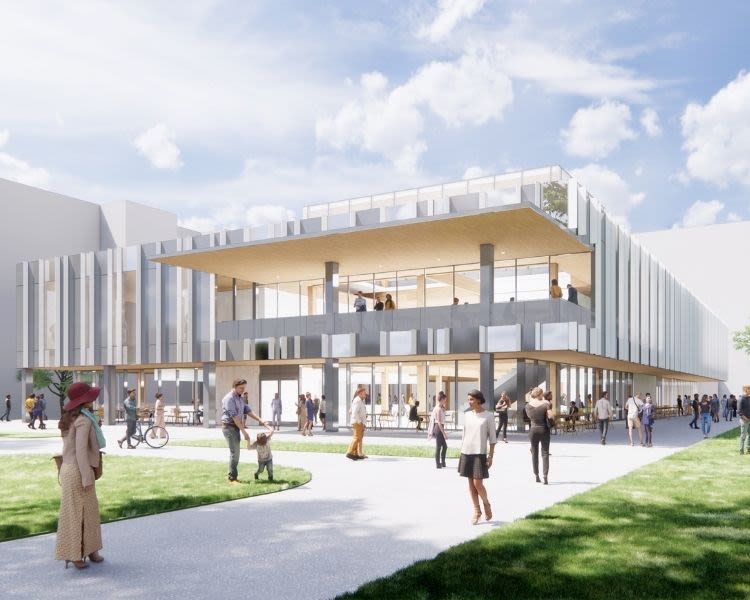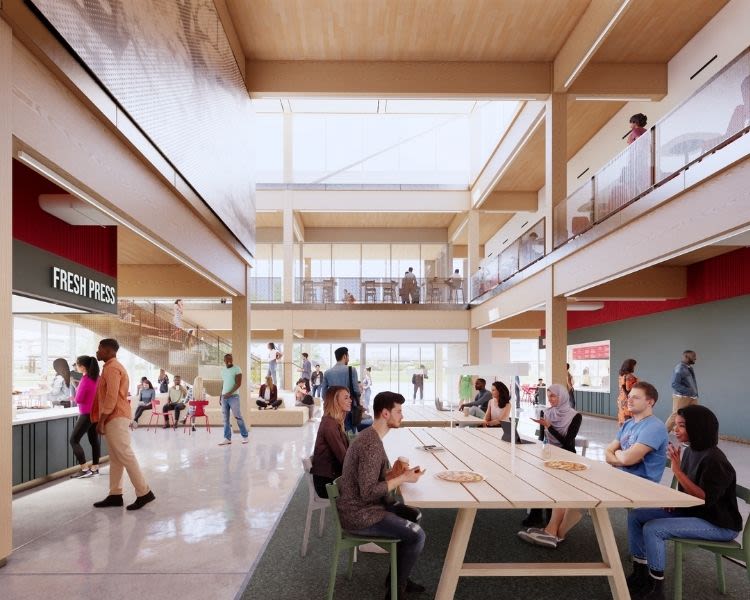 Key Features of The Hub:
Community tables allow guests to connect with their peers in large groups.
Outdoor patio seating will offer scenic campus views of mature trees and large-scale public art.
"Action seats" offer a view of the cooking action and enhanced transparency that allows students to view how their meal is prepared.
Sustainability efforts will be reflected in purchasing decisions, building materials and packaging selections and will be clearly displayed throughout the facility.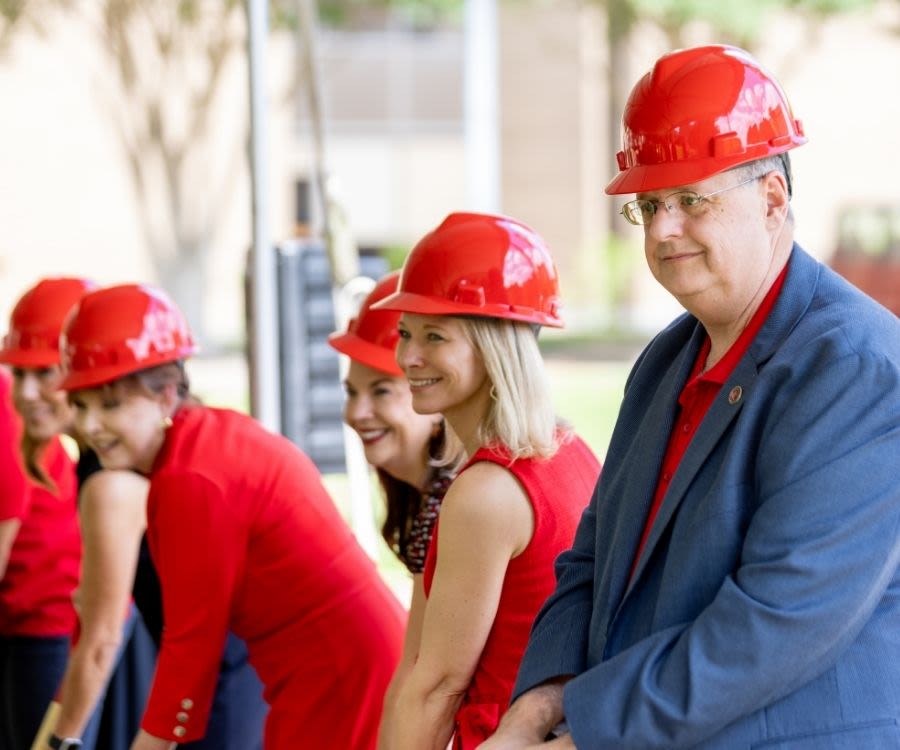 "Our students and faculty need a building to be inviting, that inspires discovery and is memorable. The use of natural light and connectivity to the exterior will make The Hub a destination and landmark that showcases campus life," said David Oliver, UH senior associate vice president for facilities/construction management.
This unique retail environment will feature modern architectural designs and engaging environmental features inside and out. The Hub will be the first mass timber building on campus – an emerging building type comprised of multiple solid wood panels joined together with exceptional strength and stability.
"The Hub will set the bar for how buildings should truly interact with their environment."
With sustainability as a top priority, The Hub will reflect and reinforce nature as a key design element. Its location on campus provides an opportunity to create connection and community by weaving the scenic, forested landscape into the overall experience, according to Diana Davis, principal and managing director of the Houston studio of Perkins&Will. Components such as the vertical façade rhythms, rooftop clerestories that transition to lanterns in the evening, upper story glass reflecting canopy, ground level transparency, and incorporation of the existing campus material palette work together to create a new, yet familiar student experience, she added.
"Through the use of mass timber and sustainable building technologies, The Hub will set the bar for how buildings should truly interact with their environment. It's a space that will ignite the senses while fostering a sense of community," said Davis. "We hope students will create fond memories here that they'll carry for a lifetime."
Planning for The Hub began in 2018, and students have been actively involved in the development process throughout. Christopher Caldwell, a UH graduate student studying business management and leadership, chairs the Food Services Advisory Committee and helped to re-imagine the space in collaboration with UH Auxiliary Services and Chartwells Higher Education, the UH System's dining services partner. He's thrilled with the food hall concept.
"Your home is your first place, school is your second place, and we want The Hub to be a student's third space. They will come there to gather for fellowship and grab a quick bite," he said. "This will not be just another food court, but rather a student-centered space on campus that is comfortable and welcoming to everyone."