Mission Accomplished!
UH's Fall 2022 Grads Set to Cross Finish Line Dec. 16, 17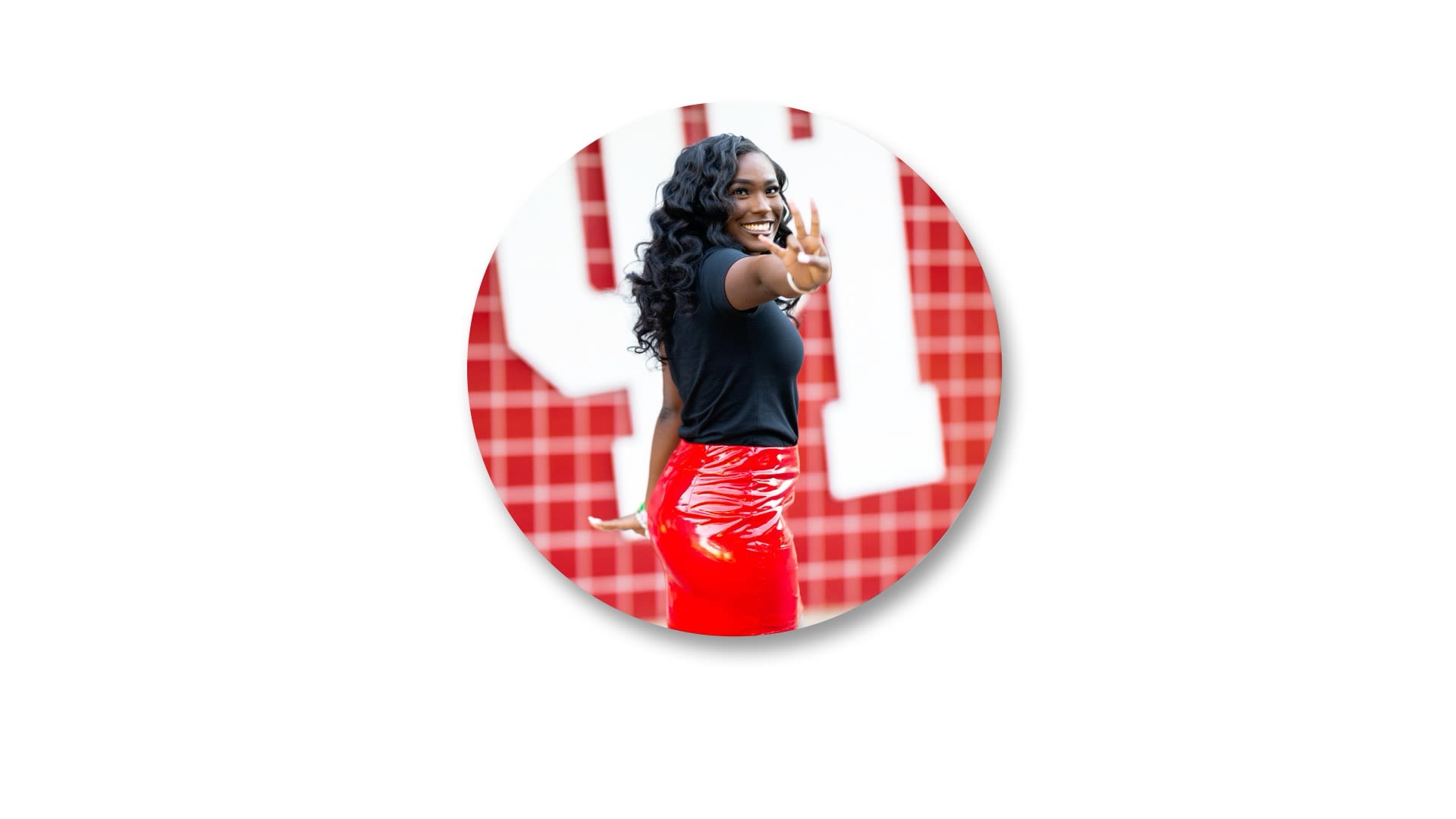 The path toward commencement has many detours. For graduates of the University Houston, those unexpected twists or turns only serve to strengthen their resolve and resiliency … and ultimately, prepare them for the next leg of their journeys.

This fall, Cougars from all walks of life are preparing to close the chapter on their time with UH and go forth with degrees in hand. These Cougars have withstood challenges provided by the pandemic, personal obstacles and more. Still, they are ready for the road ahead whether that leads directly to the workforce or to new academic opportunities.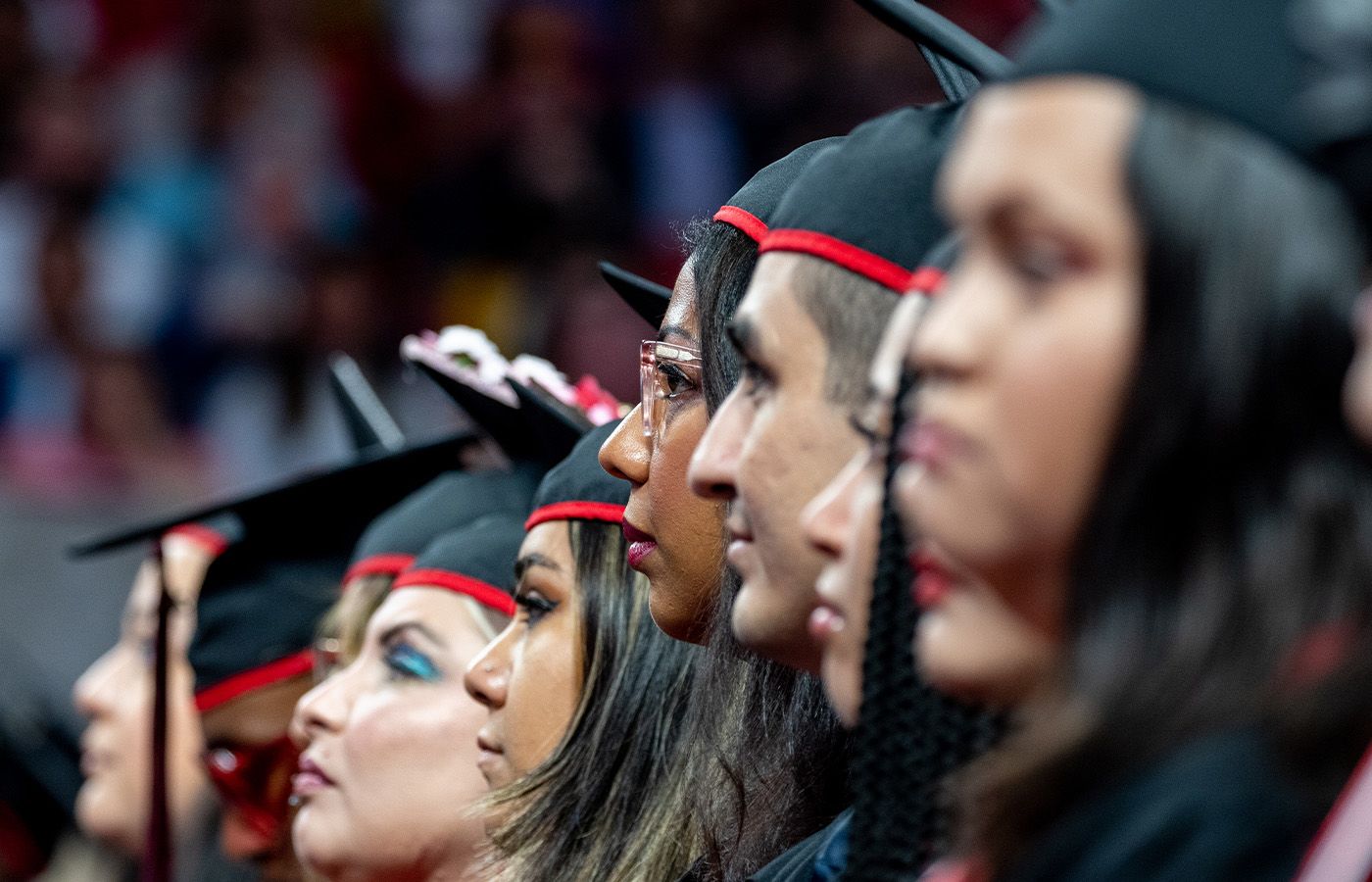 Just over 3,700 graduates will walk the stage during Fall Commencement ceremonies at UH on Dec. 16 and 17, earning their bachelor's, master's, professional and doctoral degrees.

In the week leading up to these commencement exercises, Cougar pride will quite literally color the campus red as scarlet balloons will be placed throughout the University for graduate photo opportunities. Photo Locations are as follows:
University of Houston Seal
Cullen Circle Entrance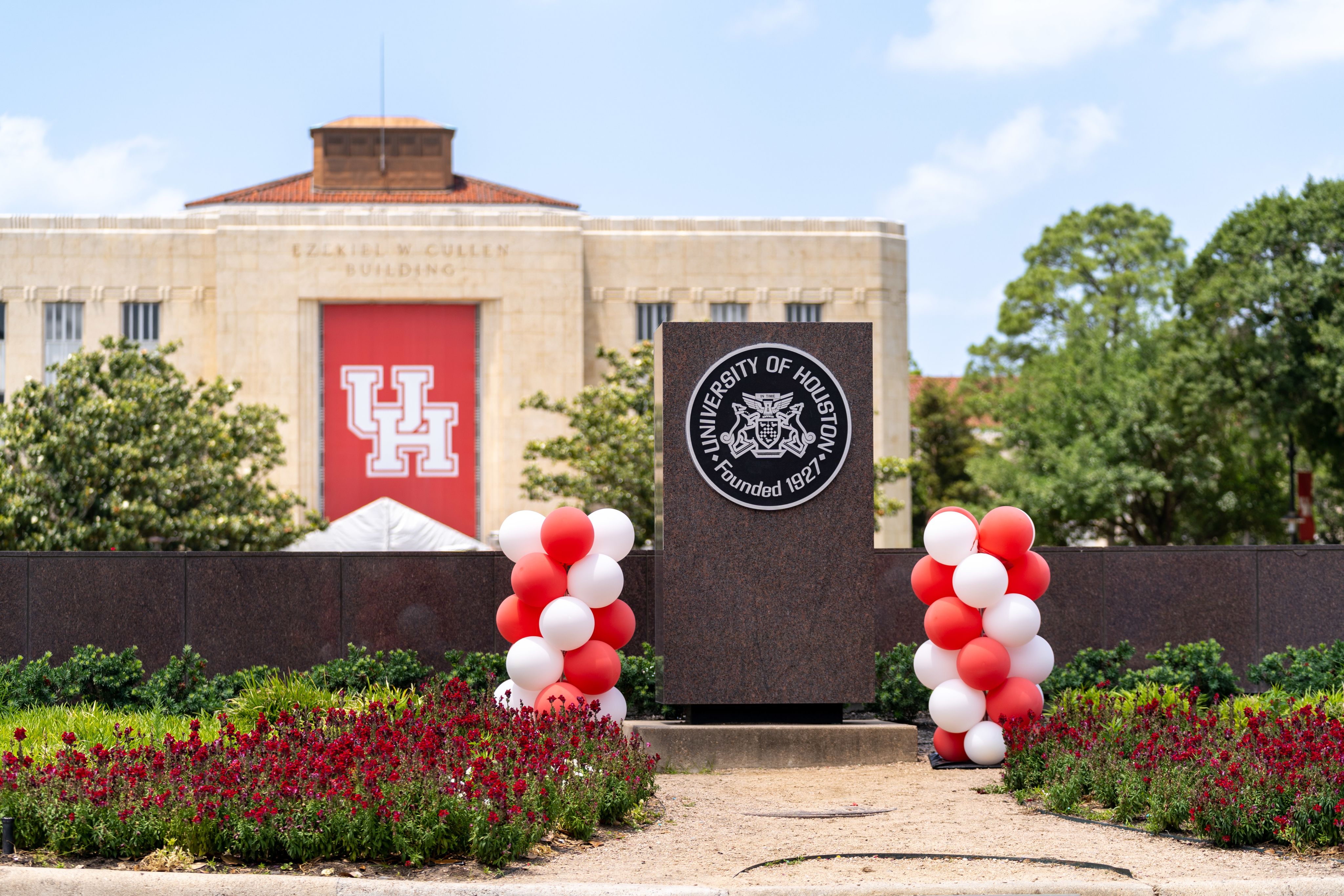 Cullen Family Plaza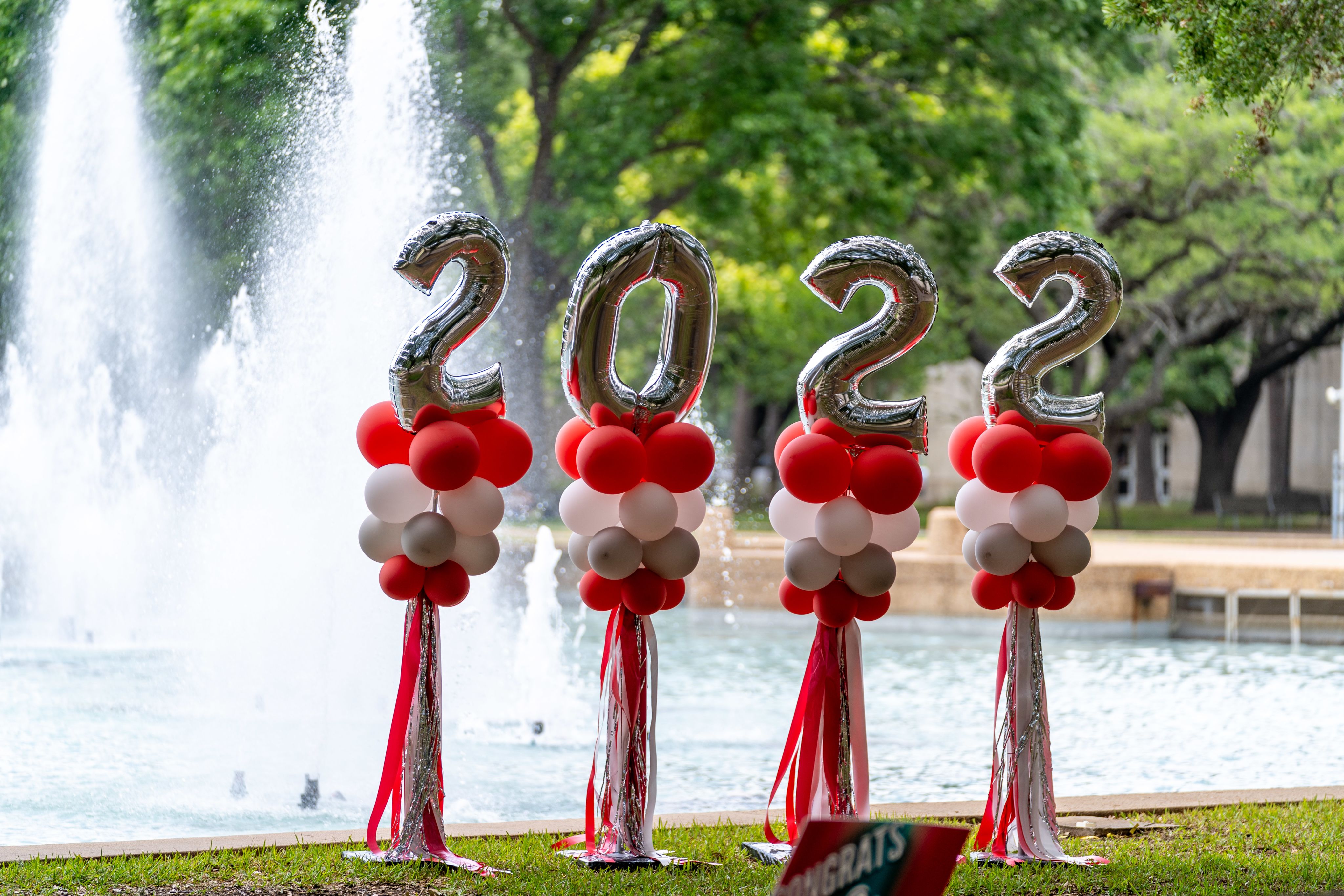 Student Center South - 1st Floor Entryway
(8 a.m. – 5 p.m. only)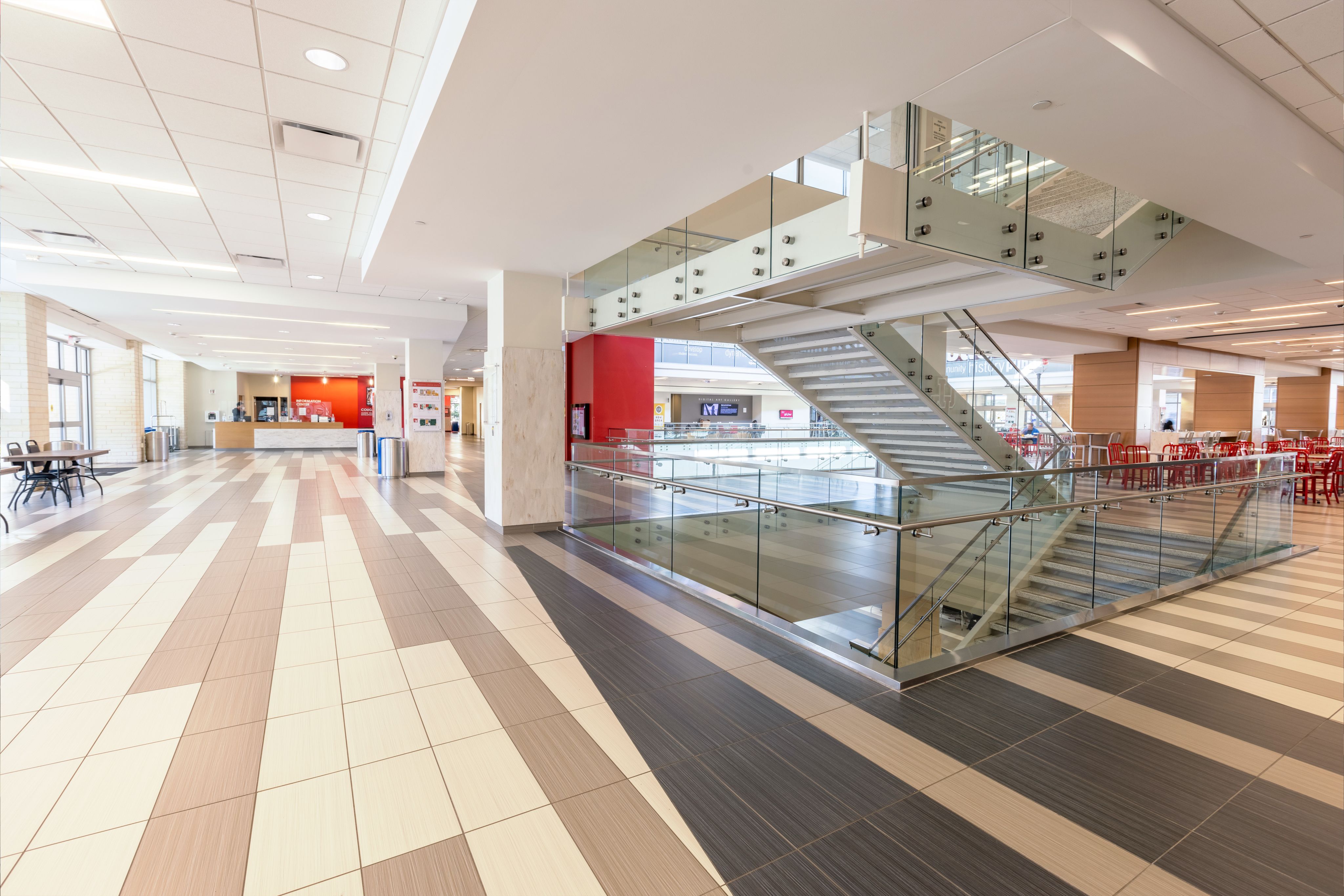 Athletics Alumni Center Lobby
(8 a.m. – 5 p.m. only)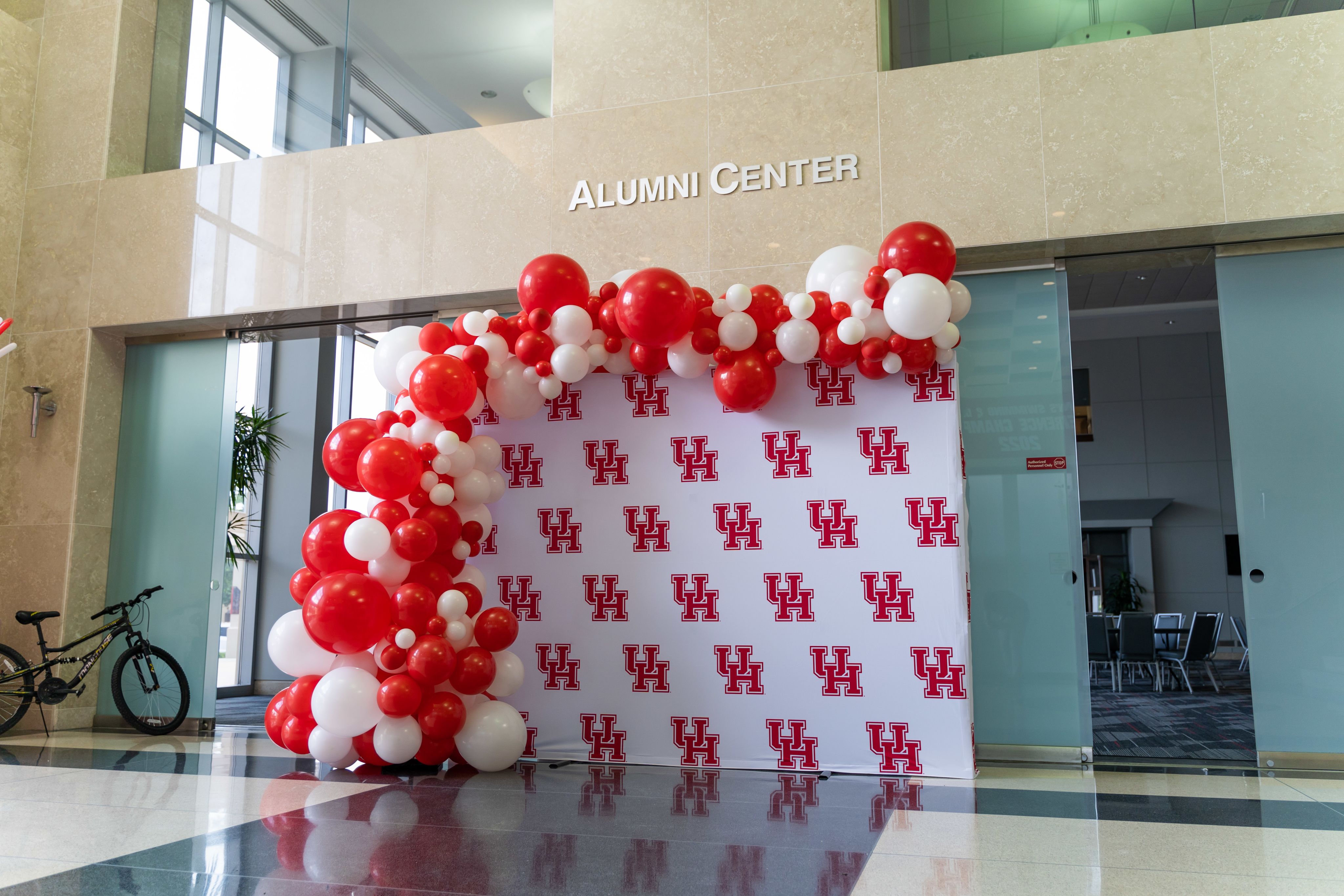 Friends and family members unable to attend Fall 2022 Commencement can experience the festivities' full pomp and circumstance via livestream.
The following spring grads are just some of the success stories from UH's class of Fall 2022.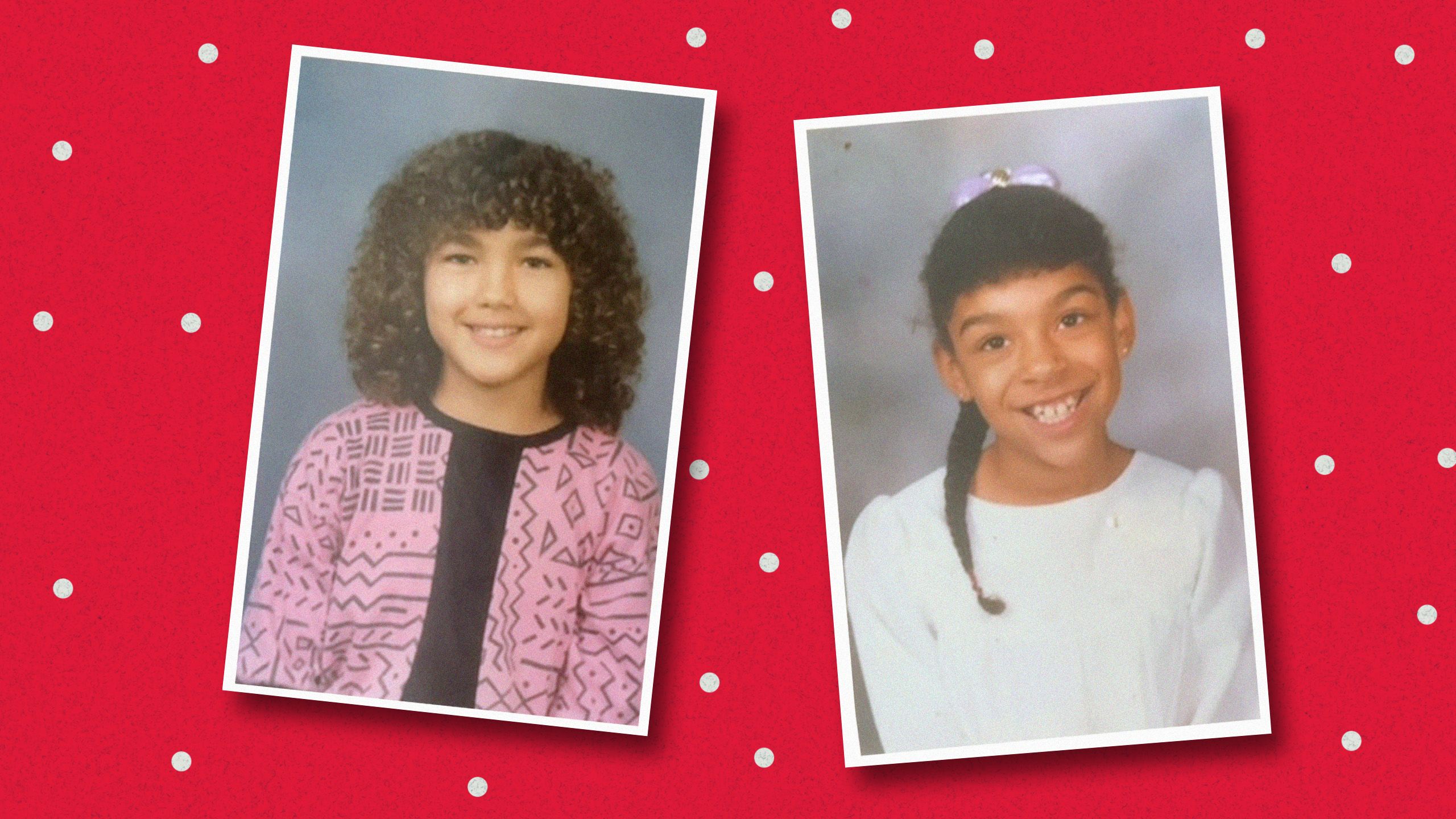 Education truly runs in the family for sisters Ayana Lebron and Khechara Bradford. After all, their parents and grandmother were teachers. It only made sense that they follow in their footsteps … and in a sense, they are following in each other's as well.

Lebron and Bradford are presently working in area school districts and will graduate together with doctoral degrees in professional leadership from UH's College of Education. Their graduation marks a professional milestone, but it also is emblematic of their bond as sisters.

During their time at UH, they only had one class apart from each other. Along the way, they endured the pressures of the pandemic, a historic freeze in Houston and a family tragedy as Bradford's former husband (and father of her two children) passed away.

Beyond their support for each other, they could count on their extended family at the College of Education (including Kristi Santi, professor of special populations) to help them through the tough times.

"Without my sister and my advisor, Dr. Santi, I don't think I would have been able complete the program," Bradford said. "Ayana kept me encouraged, and we worked off each other's strengths to stay motivated."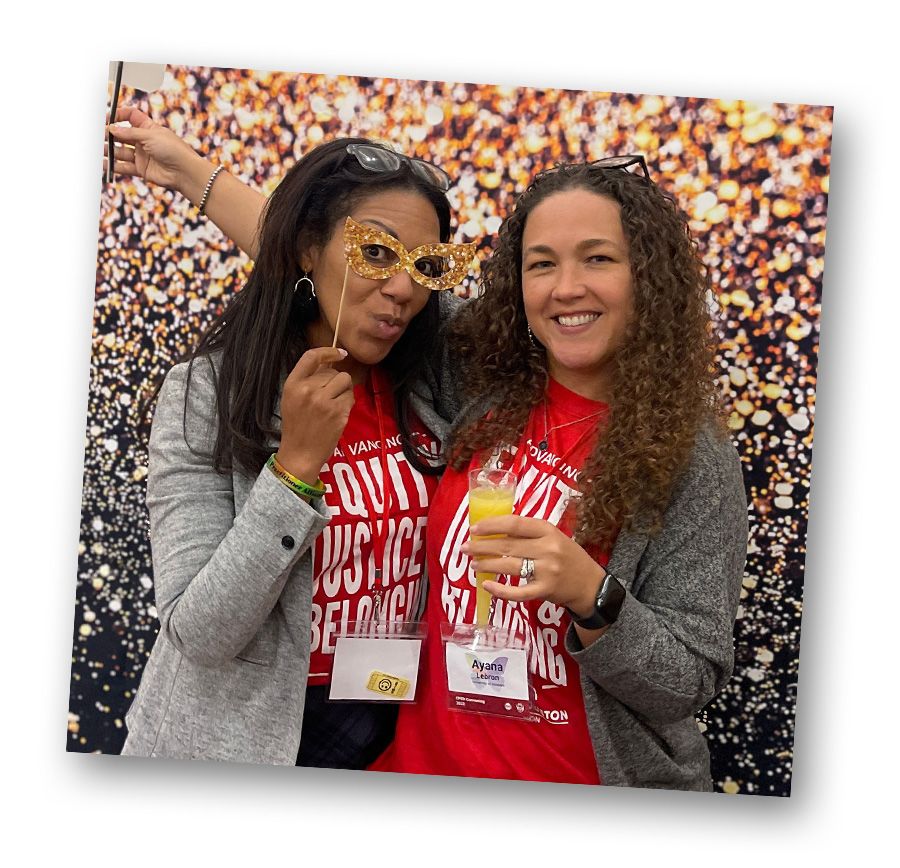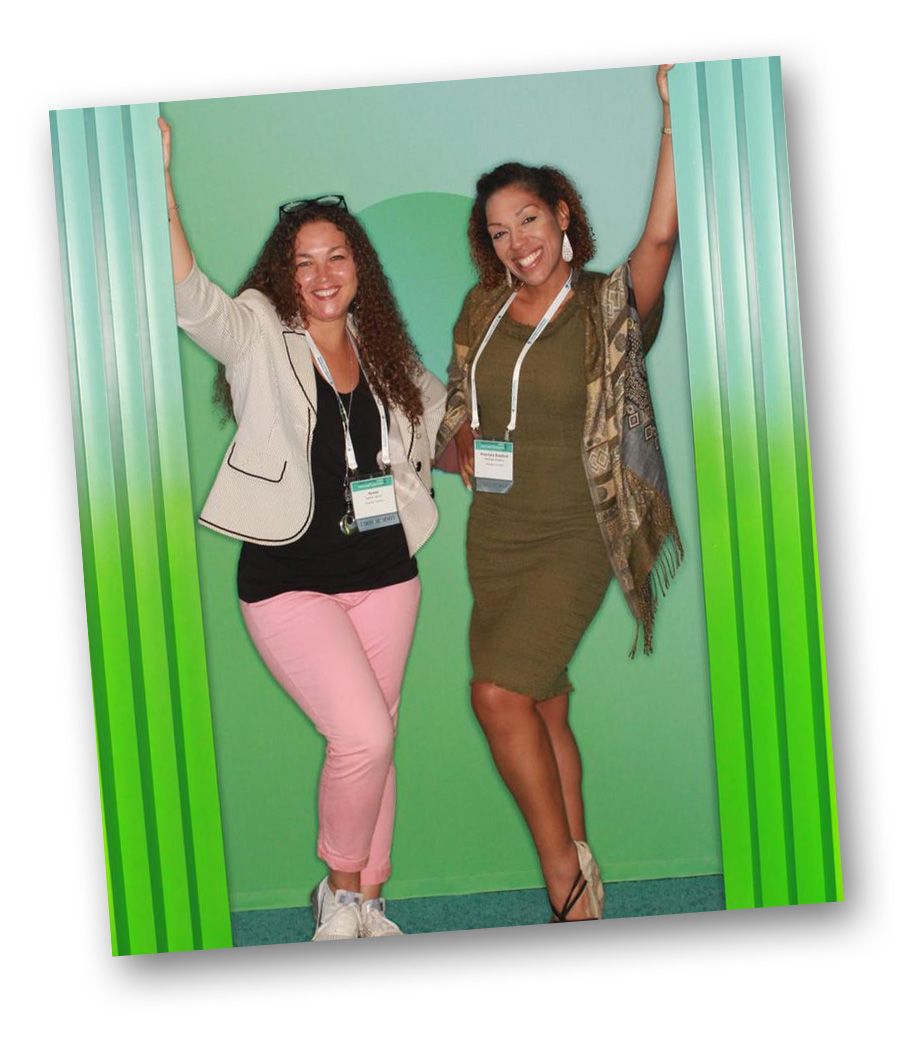 The compassion experienced at UH mirrors their respective careers. Lebron serves as director of special education for Spring Independent School District and Bradford is an executive officer in the area of special populations for Houston Independent School District.

Still, the empathy … and the strength … of their mother, who raised five children while obtaining a master's degree, inspired them.

"Through her struggles, we were able to see that we want more and know if she's able to do it with five kids, we can, too," Lebron said.

With their new degrees, they both will focus on imparting that same inspiration to both students and teachers of color.

"Our goal is to leave a legacy for our children, to let our children see that opportunities are endless," Lebron said.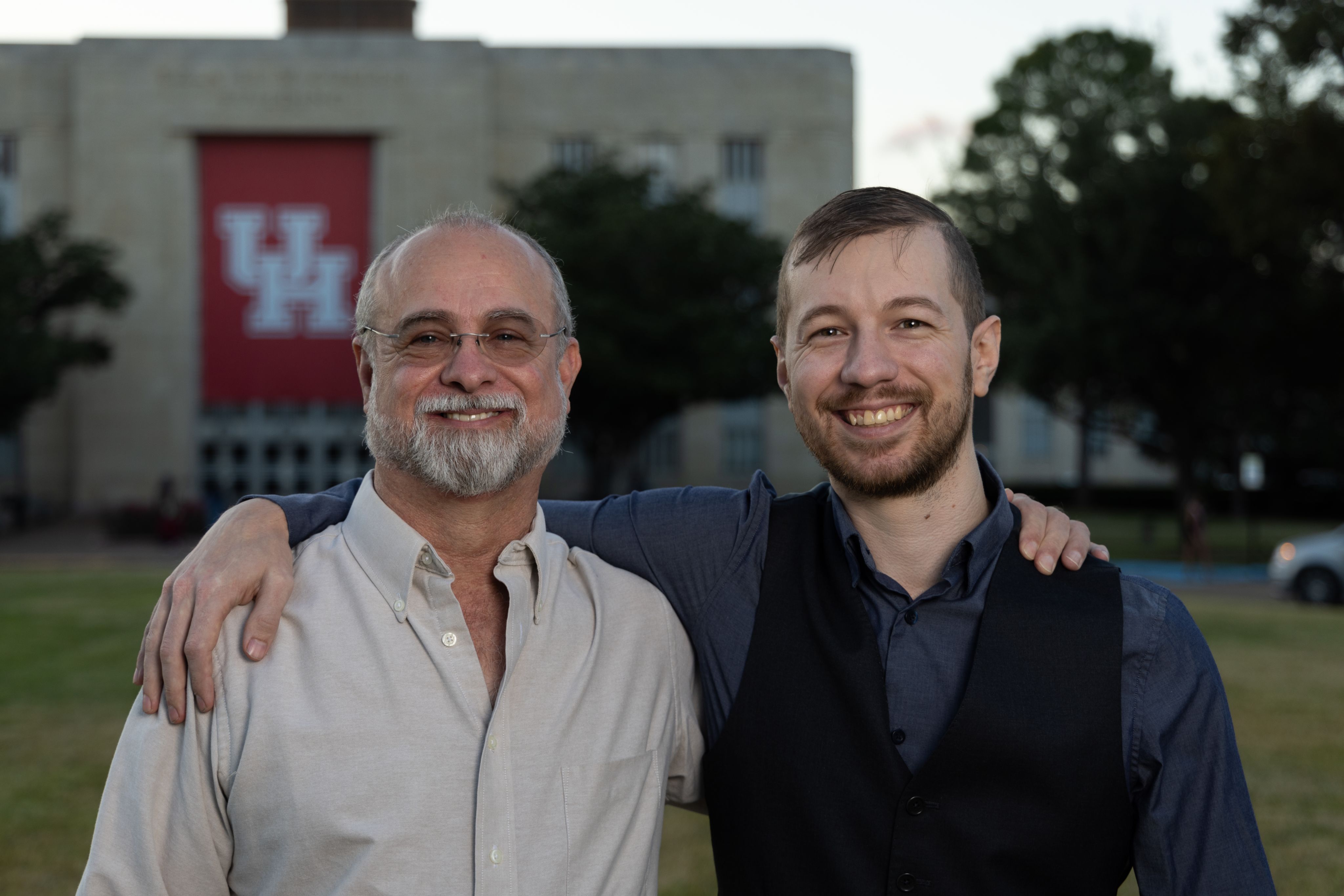 Fall commencement will be a special moment for the Cook family. Levi Cook will walk the stage on Dec. 16 to receive his Bachelor of Business Administration in Supply Chain Management from the C. T. Bauer College of Business. The next day, he'll be in the audience to cheer on his dad Ross Cook, who at the age of 58, will receive his Bachelor of Science in Technology and Leadership Innovation Management (TLIM) from the College of Technology.

Both are not only fall UH graduates, but also they are proud veterans as Ross served in the U.S. Navy and Levi in the U.S. Air Force.
For Ross, a bachelor's degree was many years in the making. His first foray into higher education began at a community college while working in the oil industry. During the 1980s' oil bust, he enlisted in the Navy and developed his skills as an auxiliary mechanical subsystems technician, specializing in Detroit Diesel engines. Following his service, he returned to Houston and re-enrolled in community college while working and starting a family. He took a break from academics but recently found his way to UH.

"UH had the degree I was looking for," he said. "The bachelor's in TLIM is a versatile program that allowed me to build on many of the skills I gained both in the Navy and as a professional."
Levi followed in his father's footsteps almost to the tee. He also started at a community college before enlisting in the service. Following his stint in the U.S. Air Force, he also returned to the classroom (at Lone Star College) before discovering UH.

Like his father, he identified a degree in line with his talents and his career goals. Not long after arriving at UH, Levi developed an admiration for the faculty who provided students with opportunities to meet with leaders from the industry.

Levi also appreciates the lessons learned from his father. He said his dad taught him to have a thick skin and to think twice before debating a peer or a professor.

"I've learned patience from him," Levi said. "He always told be to be patient and think things through before making a hasty decision."
Although they will not graduate side by side, both Ross and Levi are excited to be recognized by UH on the same weekend.

"I'm extremely proud of my father," Levi said. "It's not easy to go back to school in your 50s, but he did it. He's an example for so many others out there, who may have thought school passed them by."

Ross agrees. Although other students mistook him for a professor or staff member, he's proud to graduate alongside his fellow Coogs no matter the age difference.
"It's been a daunting and amazing experience, and I am glad I did it," he said. "It will be a great graduation weekend for our family. It will definitely be a mile marker both for my son and myself. Now, we move on to other goals, but I am glad we can share the experience of completing our degrees together."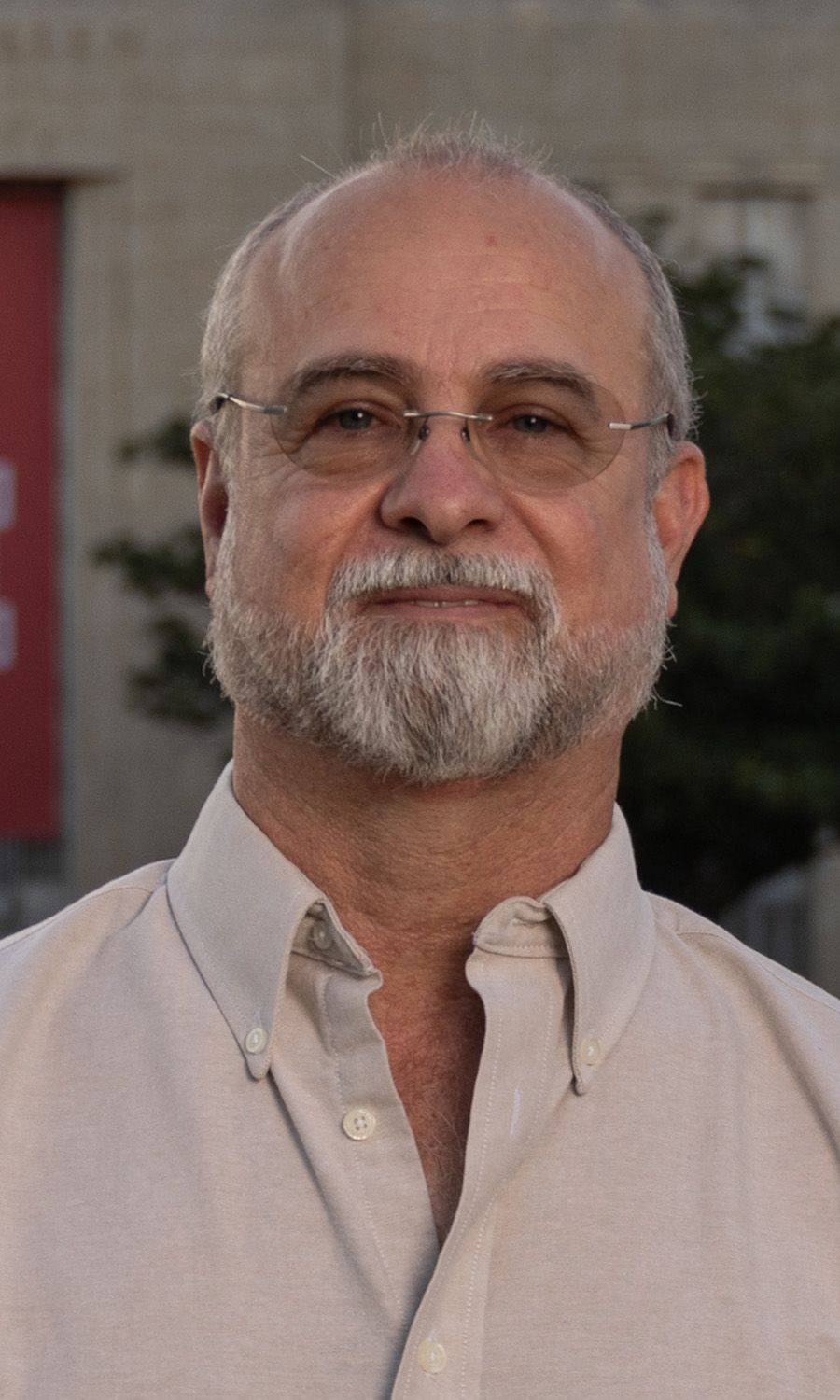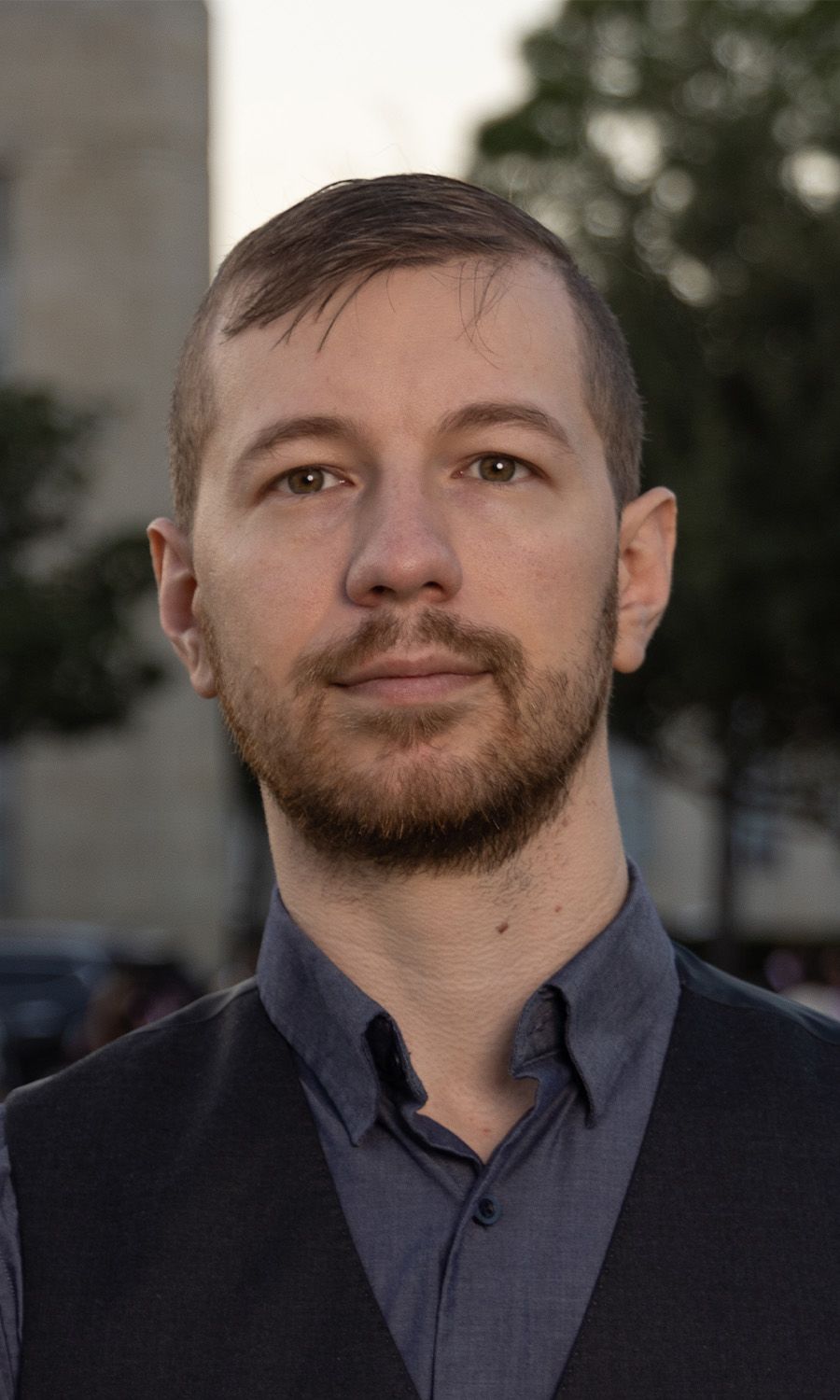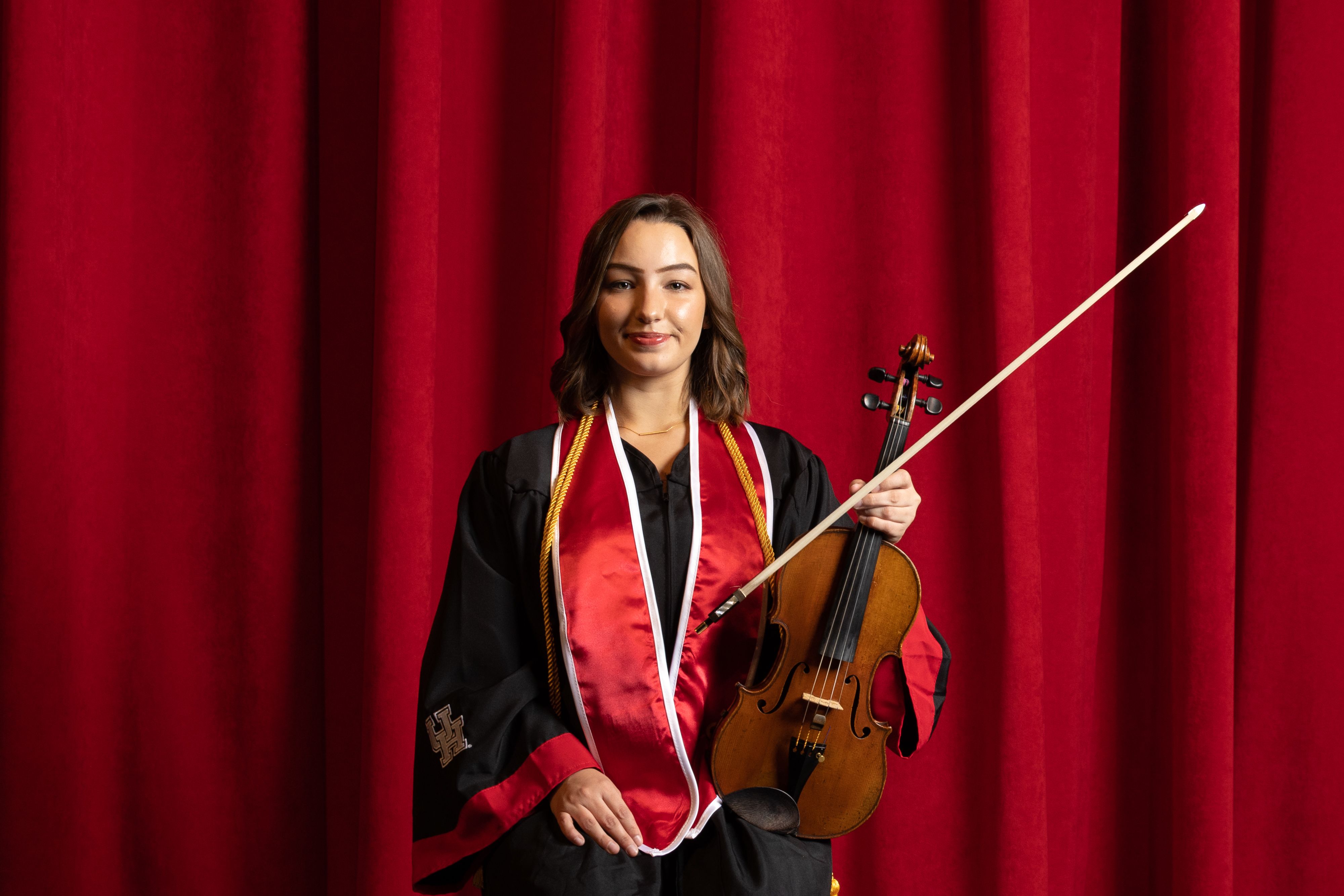 Miranda Hollingsworth is no stranger to the stage. The music performance major and violinist has long been accustomed to performing on the proscenium, so she will not be nervous when she accepts her Bachelor of Arts during commencement.

Her informal training began while watching "Sesame Street." The rest as they say is history.

"I started playing the violin when I was 6 years old, but had been begging for lessons from age 4," she said. "I saw an episode of 'Sesame Street' featuring the legendary Itzhak Perlman, who still happens to be one of my favorite musicians, and that was kind of it for me."

Her musical talents took her to the High School for Performing and Visual Arts in Houston, then to a musical conservatory on the East Coast for her initial foray into higher education. The latter experience left her somewhat disillusioned with music, but her arrival at UH hit the right notes.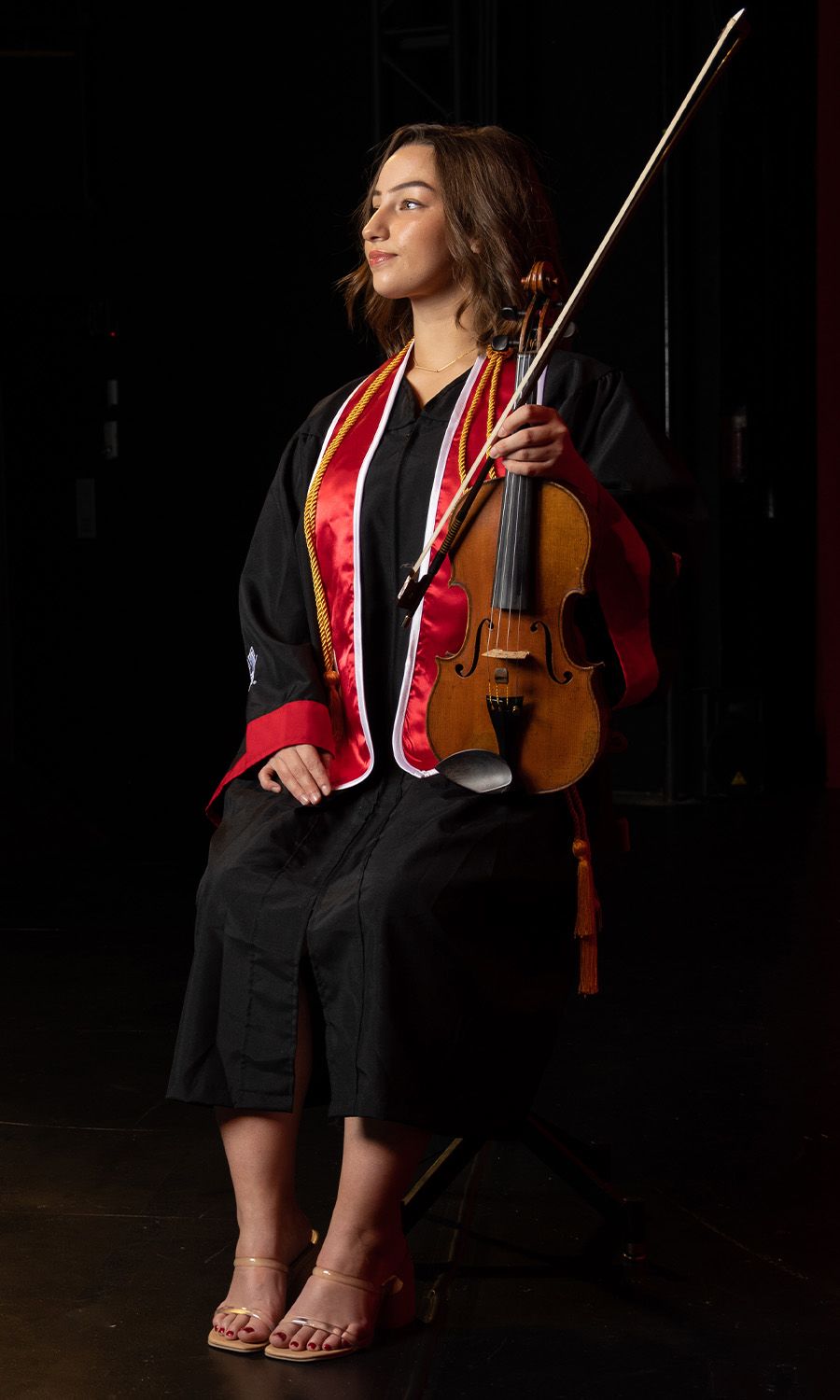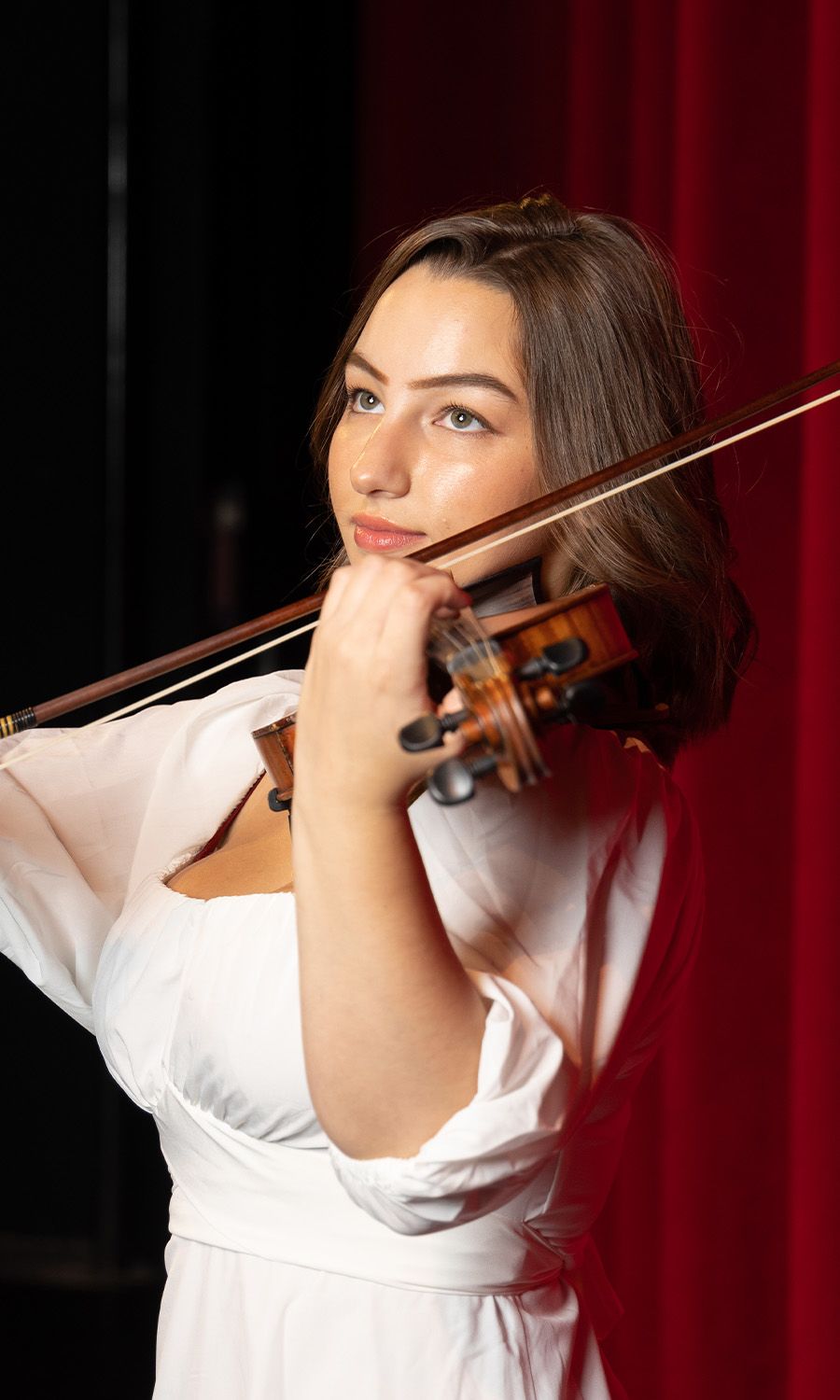 She said the guidance and support of the Moores School of Music (MSM) faculty helped re-ignite her passion for performance. At UH, she's performed with the MSM Orchestra and AURA Contemporary Ensemble. She also earned first place and Audience Choice prize in the MSM Concerto Competition (performing the challenging "Shostakovich Violin Concerto No. 1").

Already, Hollingsworth is serving as an ambassador for both UH and the Moores School of Music, performing with Domaine Forget Academy's Chamber Music Intensive and Madeline Island Chamber Music Festival. Last summer, she was part of the performing company with Music by the Sea Canada in Bamfield, British Columbia.

Next up for this rising star is preparation for a post-graduate performance program at an institution to be determined. Before she takes her final bow on a UH stage, she'd like to applaud mentors such as Kristen Yon and AURA director Rob Smith for supporting her development as an artist.

"I have found that UH is really about the people," she said. "By being in an environment so focused on connection, I feel that I am set up incredibly well to go out into the world and create meaningful and long-lasting relationships, professionally and personally. I feel like that's what life is all about, so I see myself as really lucky and grateful for the experience of UH."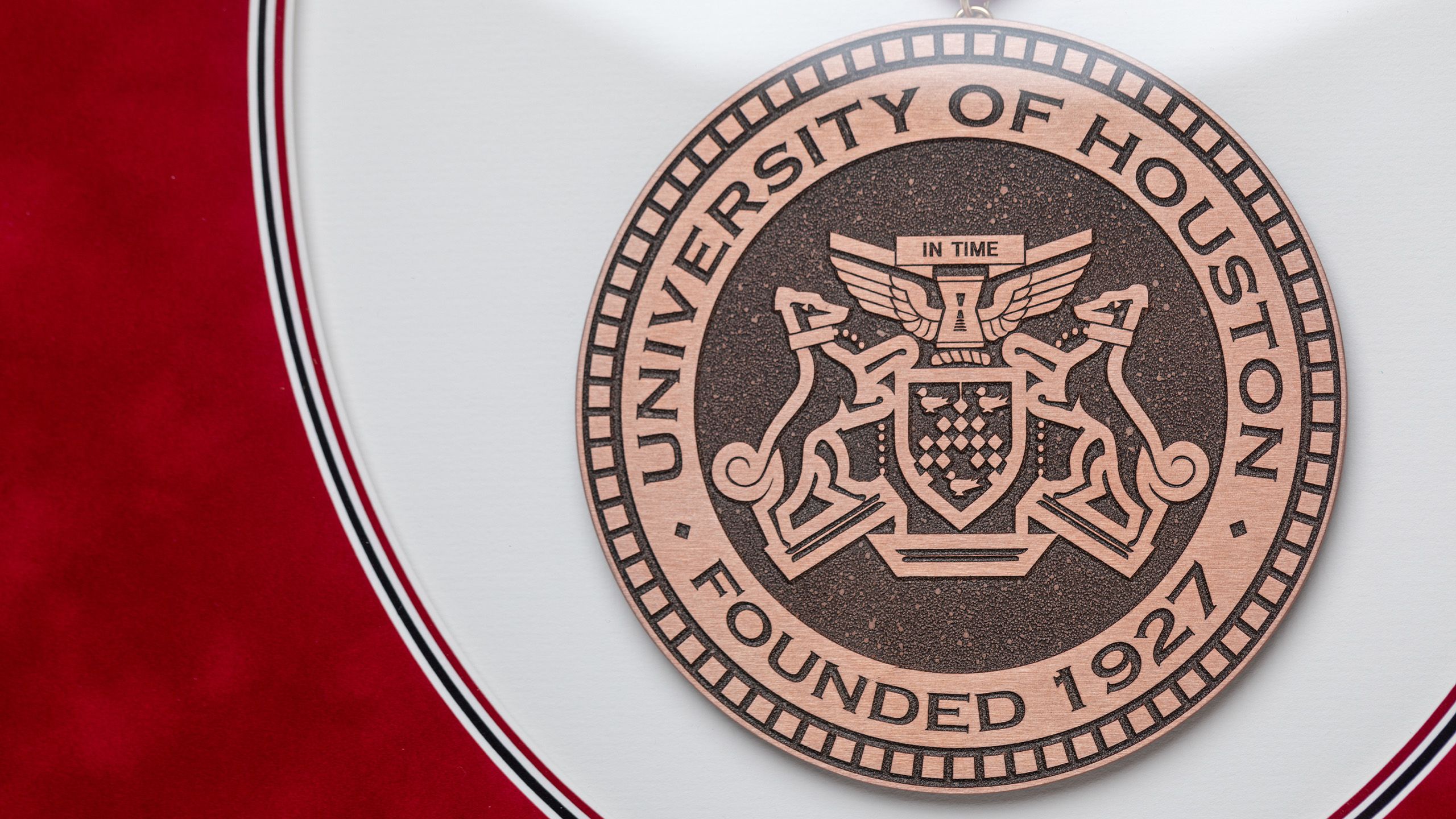 In addition to celebrating the Class of Fall 2022, commencement will honor The Cullen Foundation, the recipient of this year's President's Medallion.

Established in 2005, the President's Medallion recognizes individuals and organizations who have distinguished themselves by contributing passion, leadership and service to the University of Houston and the community.
For 75 years, The Cullen Foundation has dedicated itself to improving the quality of life for the people of Houston through investments in education, health care, public service and the arts.
Since its founding in 1947 by Hugh Roy and Lillie Cranz Cullen, The Cullen Foundation has distributed over $500 million in grants supporting numerous Houston institutions, including the Museum of Fine Arts, YES Prep Public Schools, the Memorial Park Conservancy, New Hope Housing and the Houston Food Bank. The Cullen family and The Cullen Foundation have been generous supporters of the University of Houston. Hugh Roy Cullen was a devoted champion of the University and donated millions of dollars to various campus projects during his lifetime. He served as chairman of the University of Houston Board of Regents, and the Cullen College of Engineering was named in his honor for his lifelong philanthropy.

In 2013, the foundation pledged $10 million to UH's historic "Here, We Go" campaign which funded two new endowed chairs, the Hewlett Packard Enterprise Data Institute and multiple campus buildings, and supported the dean's chair in the Kathrine G. McGovern College of the Arts. In 2020, $600,000 was given to the Roy Cullen Building renovation fund. And to address learning loss during the COVID-19 pandemic, the Cougar Tutors Instructional Recovery Partnership received $500,000 from the foundation, which helped students at six Houston-area charter schools.
The Cullen Foundation is in good company as a President's Medallion honoree. Past recipients include former UH System chancellor and Texas Lieutenant Governor William P. Hobby, Jr., UH alum Carl Lewis, one of the most decorated Olympic champions of all-time, award-winning actor Dennis Quaid and the "Heroes of Hurricane Harvey" from the city of Houston and Harris County.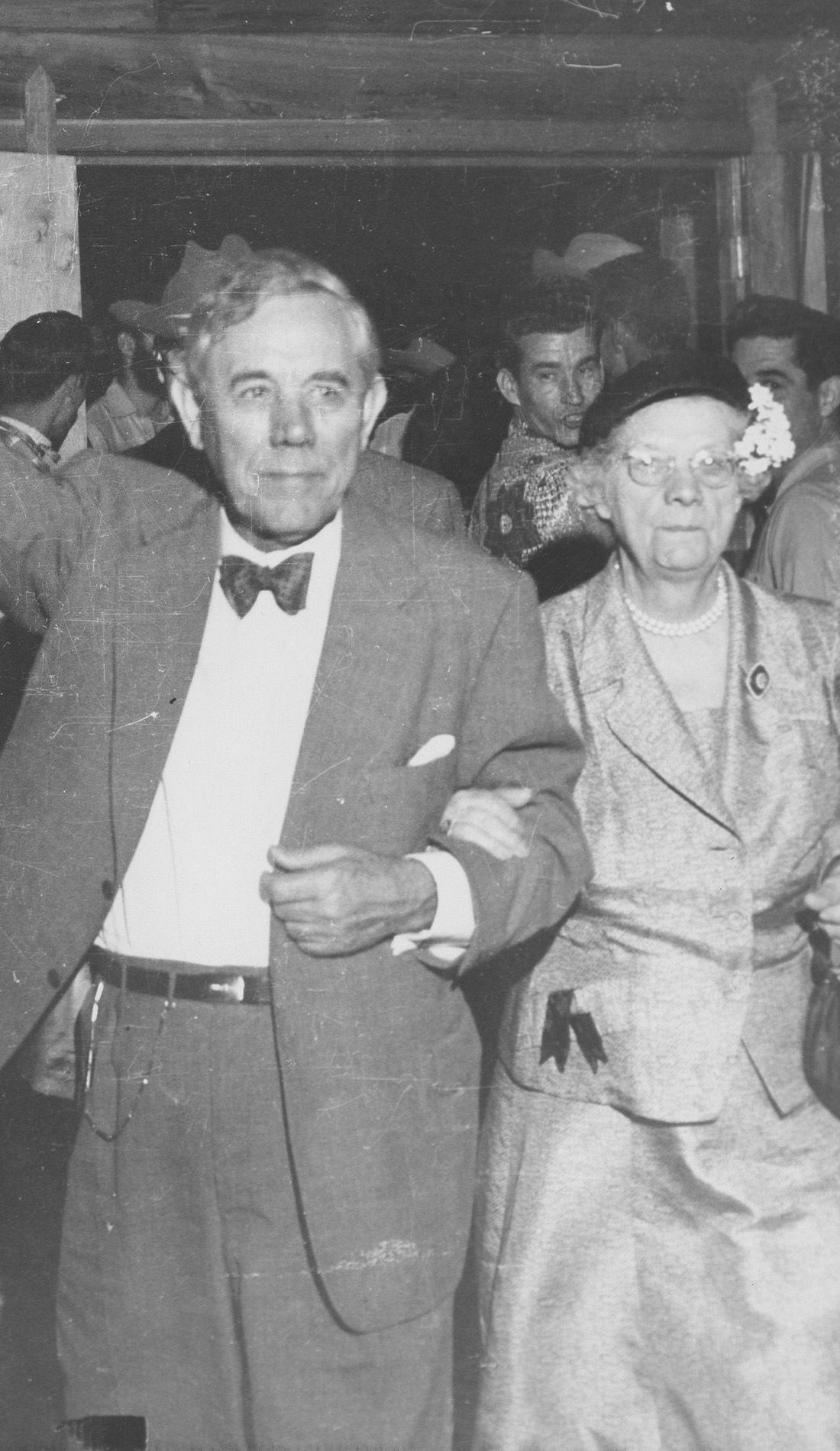 Bachelor's
2,955
Master's
649
Doctoral
120
Professional
22
Total
3,745