Celebrating 'Big Wins,' Setting Goals for the Future
UH President Renu Khator Reflects on Collective Achievements at Annual Fall Address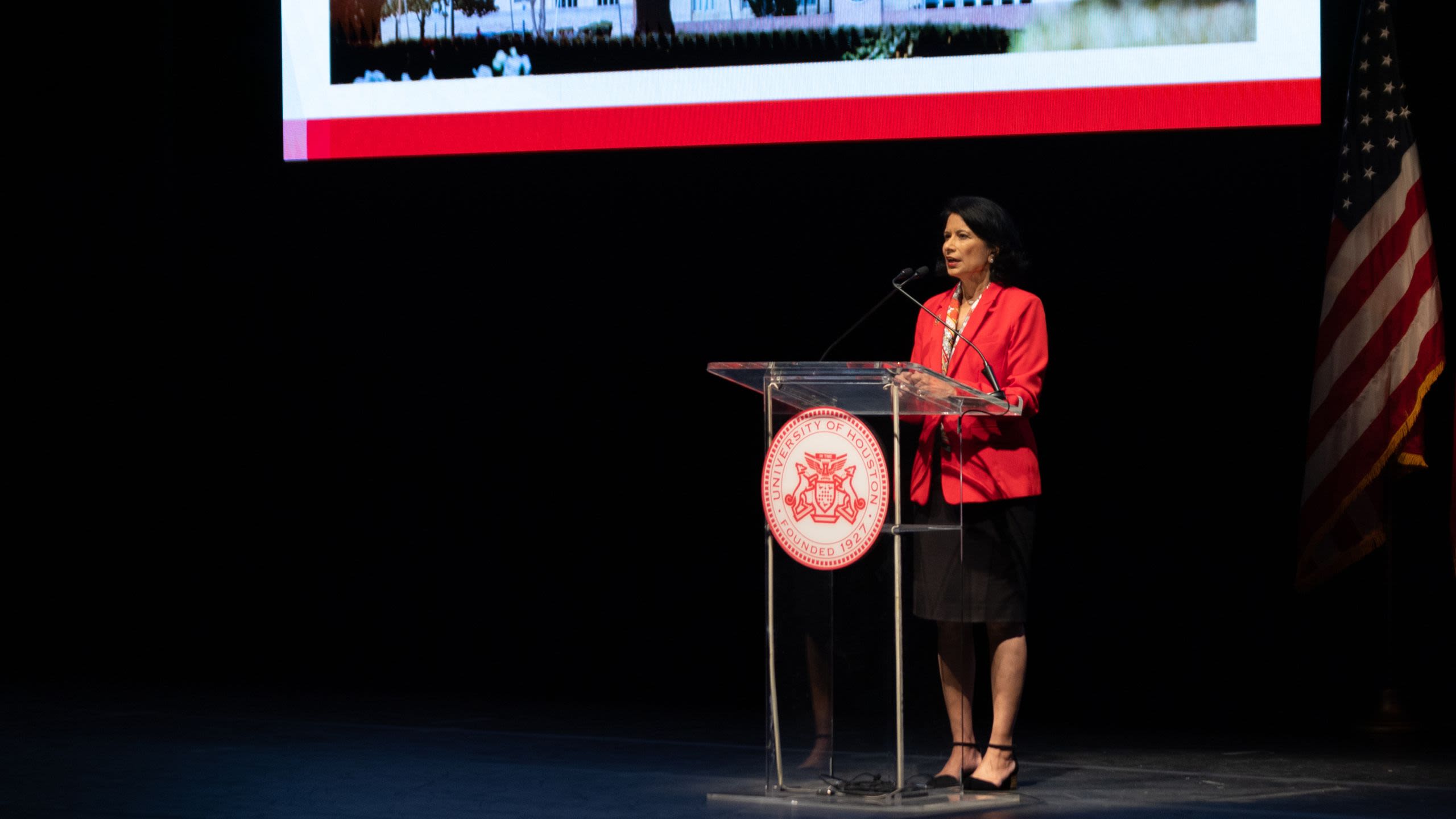 Genuine excitement and optimism emanated from Moores Opera House as University of Houston President Renu Khator delivered her 14th annual fall address before hundreds of faculty, staff and administrators on Oct. 12. Reflecting on yet another year of incredible achievements in pursuit of becoming a top 50 public university, she took special pride in UH's role as the "primary engine of Houston's educated workforce."
UH has produced more than 350,000 college graduates with the majority living and working in the Houston metro area. Khator emphasized her commitment to ensuring all students succeed – on campus and in their careers. UH serves almost twice as many low-income students as other flagship institutions in the state.
"University of Houston's founders dreamt of a university that provides access to all and we have done so while building a top-quality learning environment, and with fewer resources than most. But now we dream even bigger for our university and on behalf of those we serve."
To that end, she said the University must "double down" on student success and increase the six-year graduation rate from 63% today to 70% as soon as possible. "While we are better than state and national averages, we need to go beyond that in order to be a top 50 public university," she said.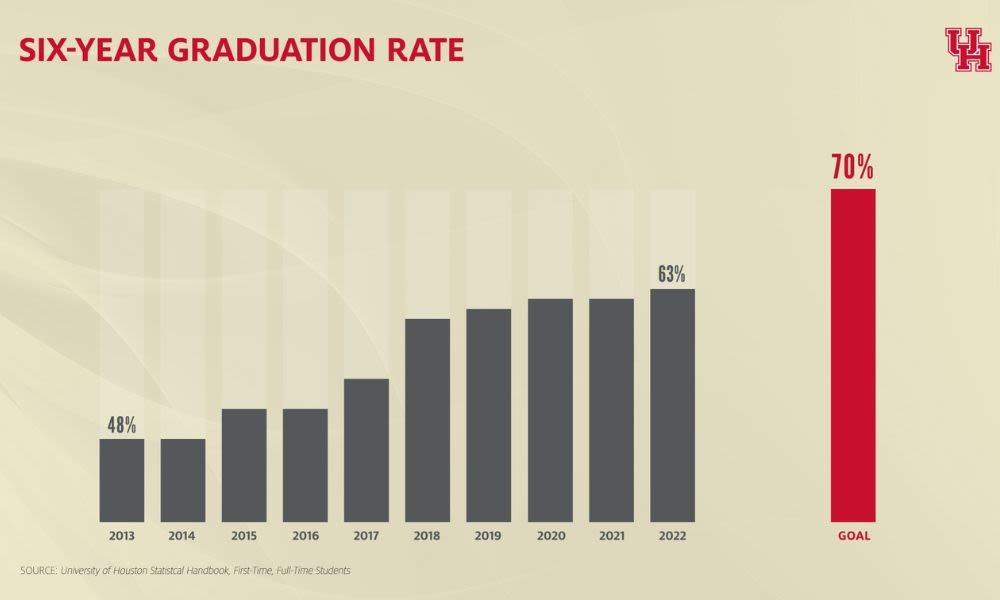 Khator was proud to share that interest in the University is "stronger than it has ever been." A record 38,000 prospective freshmen applied to UH this fall, twice as many as in 2010.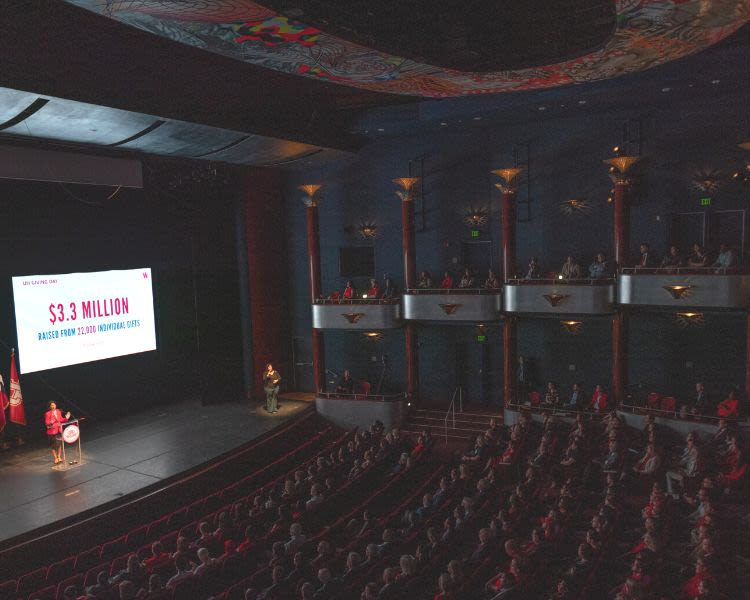 Closing the Gaps
Recognizing the rising cost of college as a significant barrier for students – amplified by record inflation nationwide – UH has increased its financial aid by 41% since 2017. As a result, the average student debt at the time of graduation has fallen by nearly $2,000 over the same period, allowing students to start their careers on more stable financial ground.
"The cost of attending college is not simply tuition — which has gone up less than the rate of inflation at UH — it is also the cost of living, transportation, books and, of course, lost wages, while they're attending college," she said. "As you can see, we have made a concerted effort to minimize the financial burden."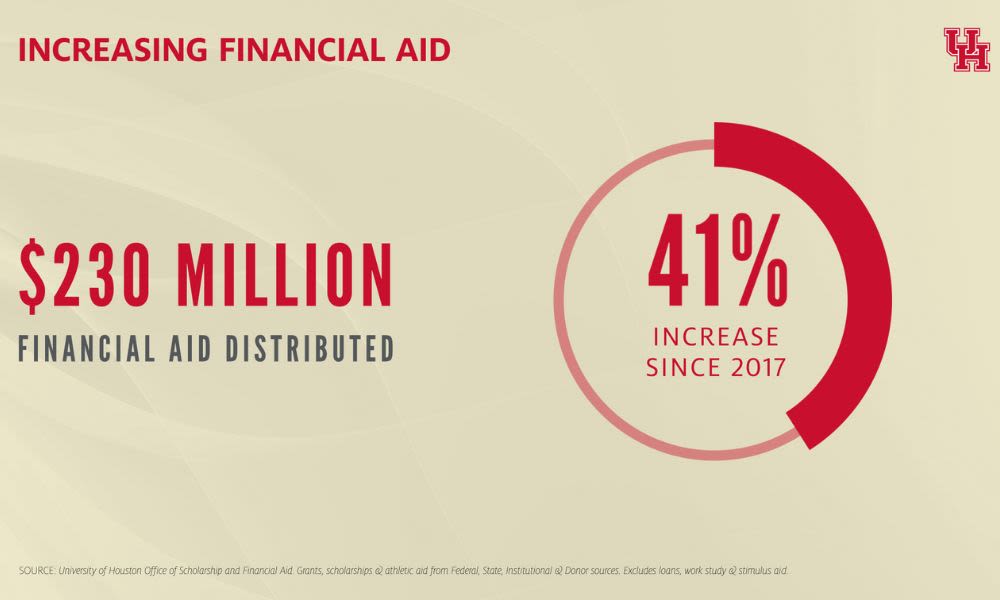 Research suggests first-generation college students, students with low income, African Americans and Hispanic students are at higher risk of not graduating. At UH, the graduation rate gap between white and Hispanic students has been cut in half since 2015, while the gap between white and African American students has been cut from 15% to 5%.
"Given our demographics, we know that unless we succeed in helping all of our students graduate, we cannot, as an institution, be successful. Our efforts are paying off."
Studies also show students are more likely to succeed when they are inspired by the success of those who have traveled a similar journey. The number of African American faculty at UH is up 247% since 2007, while Hispanic faculty is up 146%.
"University of Houston is about opportunity and transformation — opportunity to follow your dreams and the ability to transform your life and those around you," said Khator.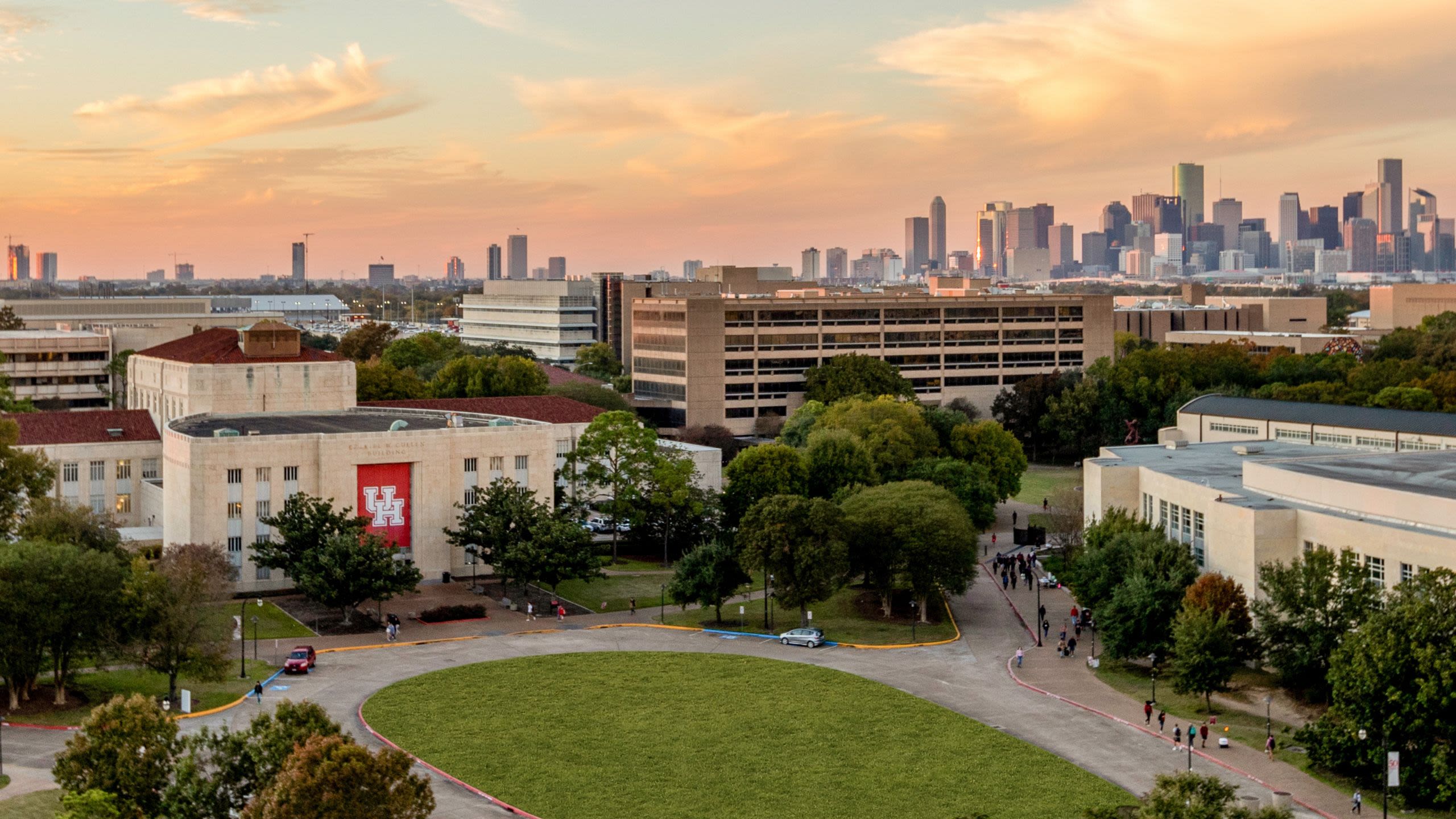 Making Discoveries
Beyond the classroom, UH researchers are making more discoveries than ever before with $250 million in external research funding in 2022. Khator took a moment to recognize researchers working to cure breast cancer, find new sources of lithium to fuel the energy transition, and monitor glaciers with unparalleled clarity to combat climate change.
"I am blown away every time I learn of what their work could mean for our future," she said.
She also acknowledged two new members of the National Academy of Engineering, Pradeep Sharma and Leon Thomsen, and Guggenheim Fellow Keliy Anderson Staley. This year, eight UH professors were named fellows or senior members of the National Academy of Inventors, while three others — Zhifeng Ren, Zhu Han and Shuo Chen — were among the world's most cited names in research. UH is also now home to nine national research centers, seven of which were added in the last seven years.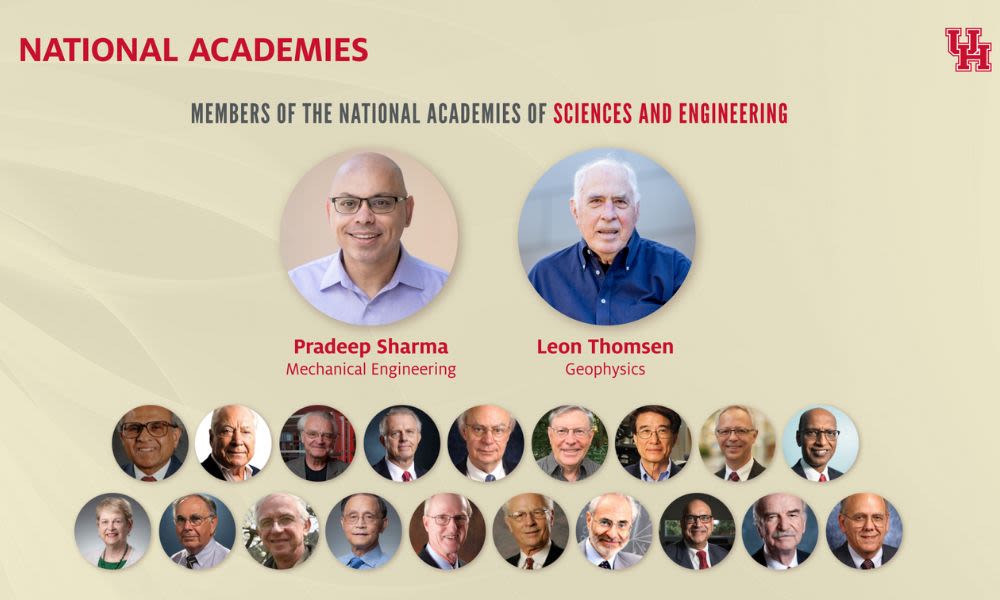 While impressive, Khator believes strengthening research infrastructure and faculty caliber is critical to attracting substantially more federal dollars in order to "fulfill our obligation to the city and the state." She outlined a goal to increase National Science Foundation-reported expenditures to $400 million per year.
"To do so, over the next five years we need to invest $300 million to recruit researchers and build shared research facilities. We are requesting the Texas legislature to invest in the University of Houston in the same manner that they have invested in building state's two other flagships through the Permanent University Fund or PUF."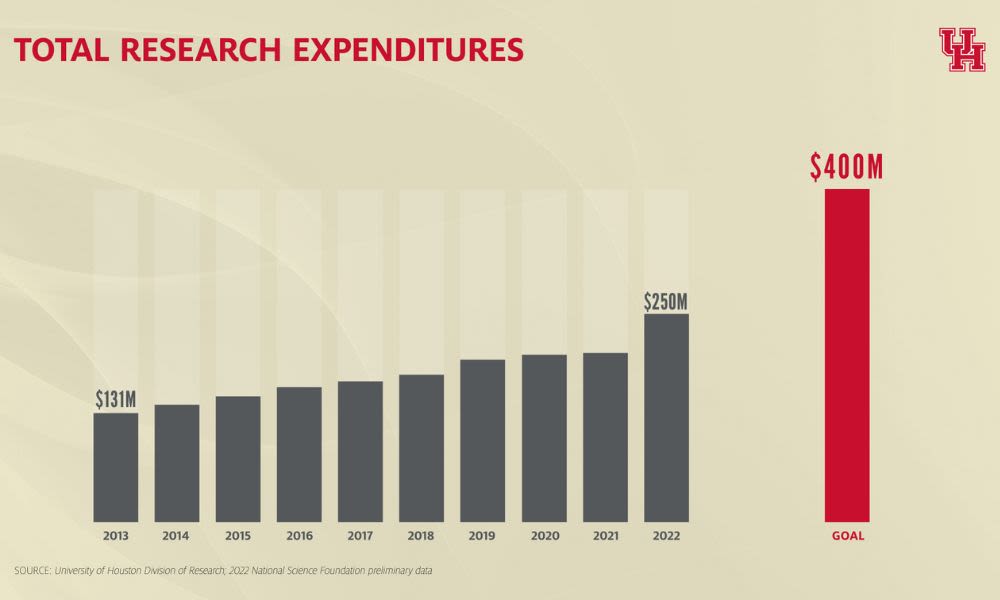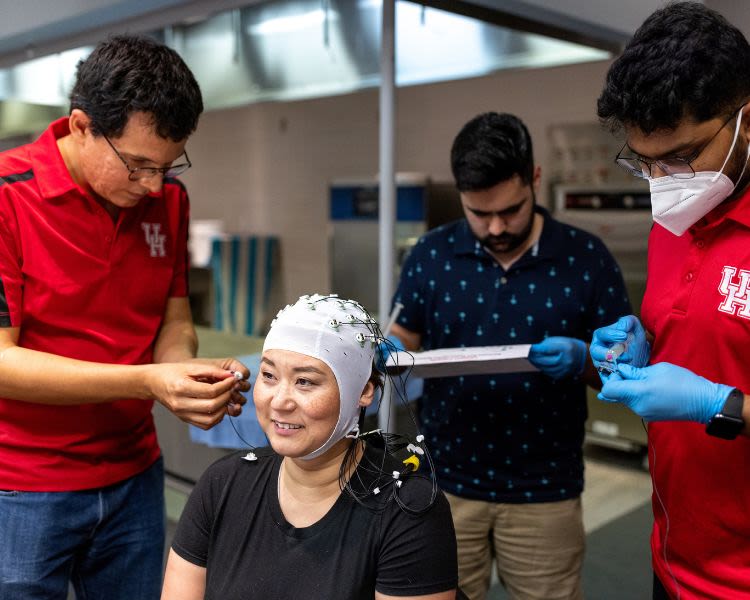 Growing Places...
It was also a record setting year for philanthropy with $181 million raised through alumni and donor gifts, marking the highest level of annual fundraising in University history. In fact, more donors made gifts of over a million dollars than ever before.
A transformative $50 million gift from UH System Board of Regents Chair Tilman Fertitta and his family to the Tilman J. Fertitta Family College of Medicine, and a $10 million commitment from Shell to launch the Energy Transition Institute, were highlights.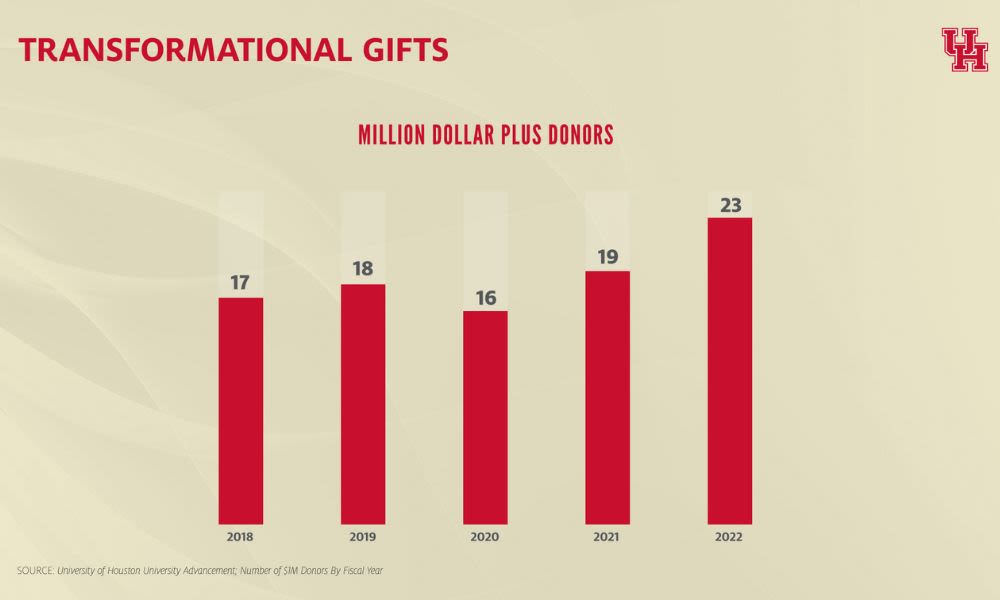 New state-of-the-art buildings opened on campus this year for medicine and law, and another is under construction for hospitality. Several other building projects are in the design or programming phases including the Innovation Hub, a new food hall, and new home for the Hobby School of Public Affairs to name just a few.
There is, indeed, much to be excited about on campus and many are taking notice. An alumni survey showed 97% of alumni have a positive perception of the University.
"What is fascinating, though, is the dramatic shift from those just feeling good about the university to now feeling excellent about it. A real story of good to great," said Khator.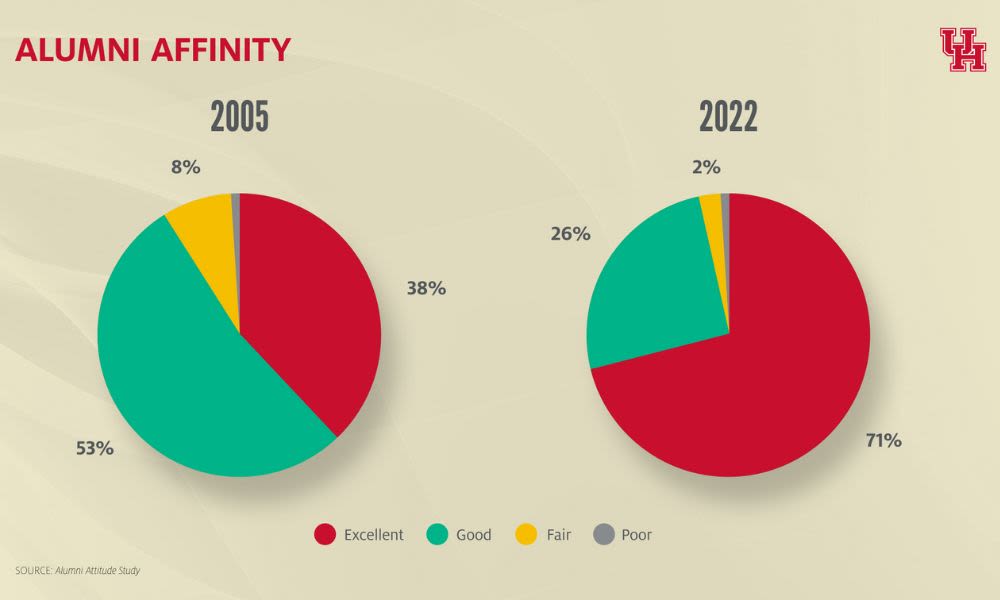 Shifting to athletics, the President applauded the Cougars' many accomplishments, including the men's basketball run to the Elite 8 of the NCAA Tournament and the football team's impressive 12-win season. Of course, in just 10 short months, UH joins the Big 12 Conference with aspirations of competing for championships. The $150 million Houston Rise fundraising campaign is "a step in the winning direction," according to Khator. At the forefront of the campaign is the Football Operations Center, which she said "we need to build and build quickly."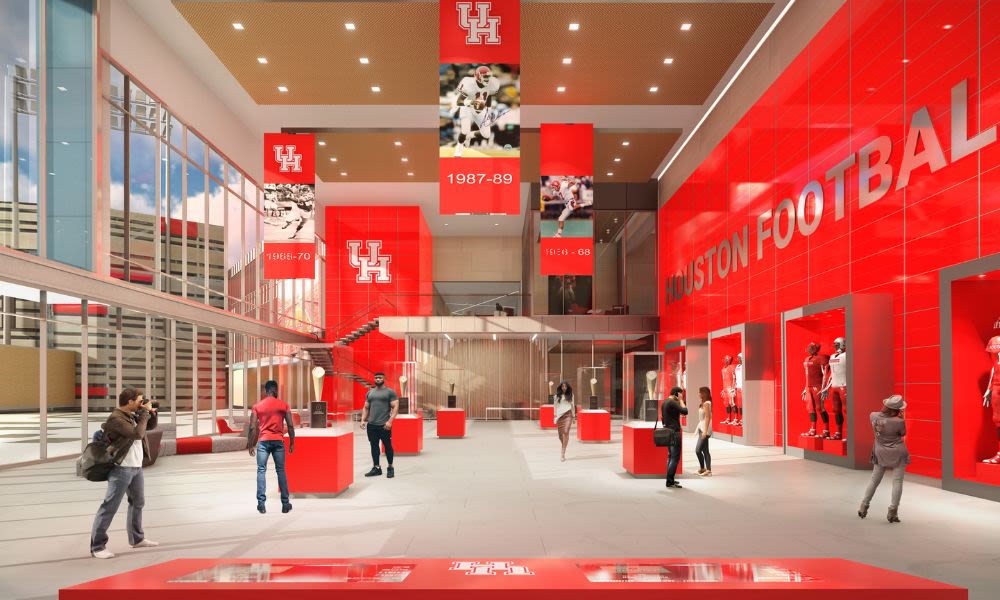 "Big 12 is an athletic conference but its impact on UH is far beyond the boundaries of athletics. The new conference will give us new academic peers, which means new possibilities — educational and research — to expand our horizons in all directions. So, get ready to move into the new era, Cougars!"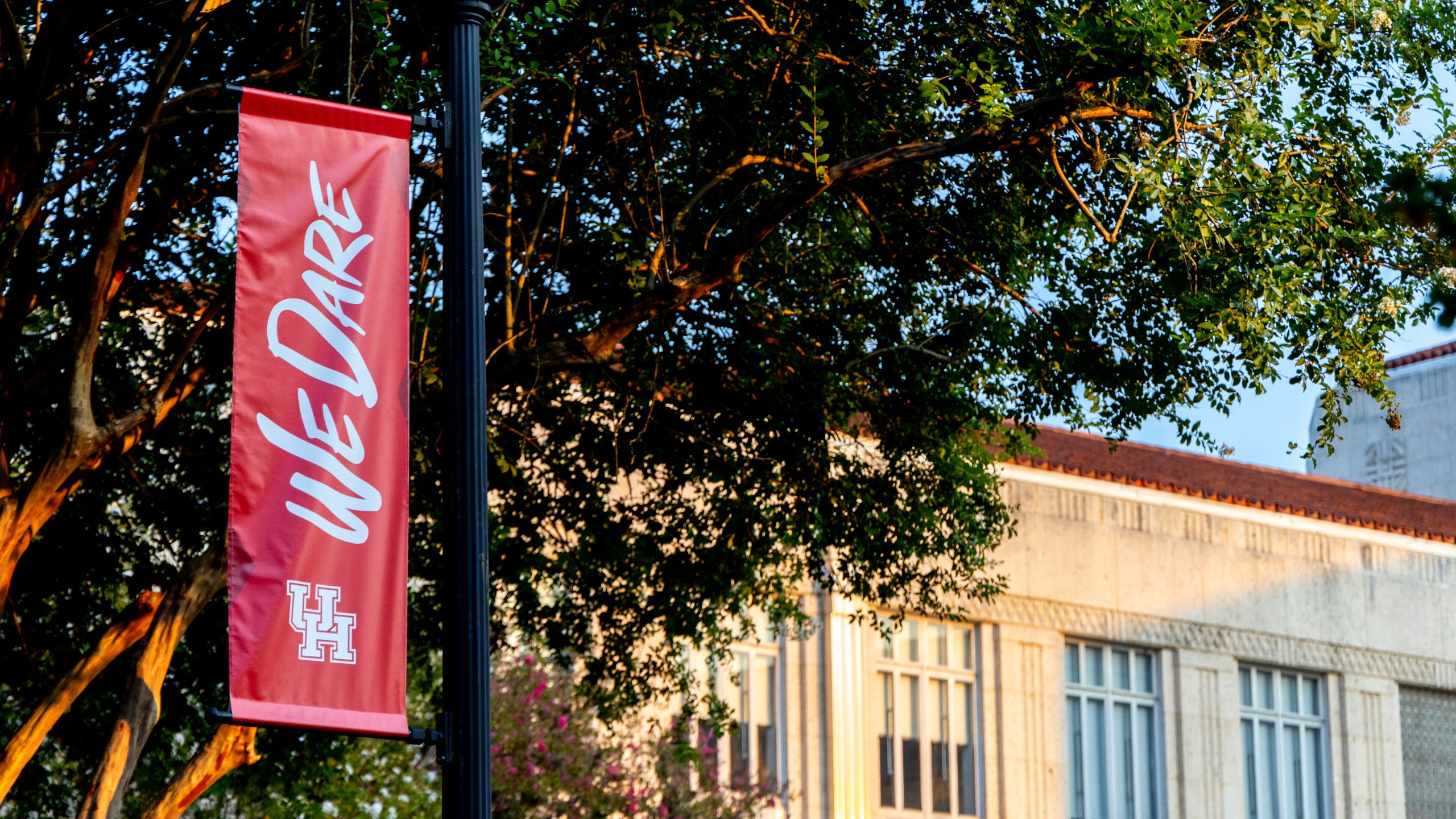 Optimism for the Future
Looking ahead to 2027, the University will celebrate its 100th birthday, and the President plans to recognize the historic occasion in a big way. She's setting up three task forces this fall to spark ideas for speakers, events, ways to enhance the physical campus and more.
Given all the impressive accomplishments in recent years, is it time to rest?
Not a chance.
President Khator is steadfast in her belief that now is the time to harness the momentum and push forward for even more.
"It is a privilege to be on an upward trajectory but when we are moving upwards and climbing the hill, every step seems harder than the last one. Every step gives us two choices — either we look back and say we have come far enough, or we look forward and say we are so close to the top," she said.
"Our mission is to build a brighter future by training the next generation. Despite all the rhetoric, I can assure you that we, as educators, are more needed today than ever before. So, I urge you to keep your passion alive and remain committed. You are our force, our energy. Make sure that you are taking care of your own health — physical and mental — because we are not stopping, we are moving forward. Our mission is yet to be fulfilled, our vision is yet to be realized, and our best days are yet to come."