COOGS NAMED TO FORBES '30 UNDER 30' LIST
Four Young Innovators Excel in Art & Style, Media and Sports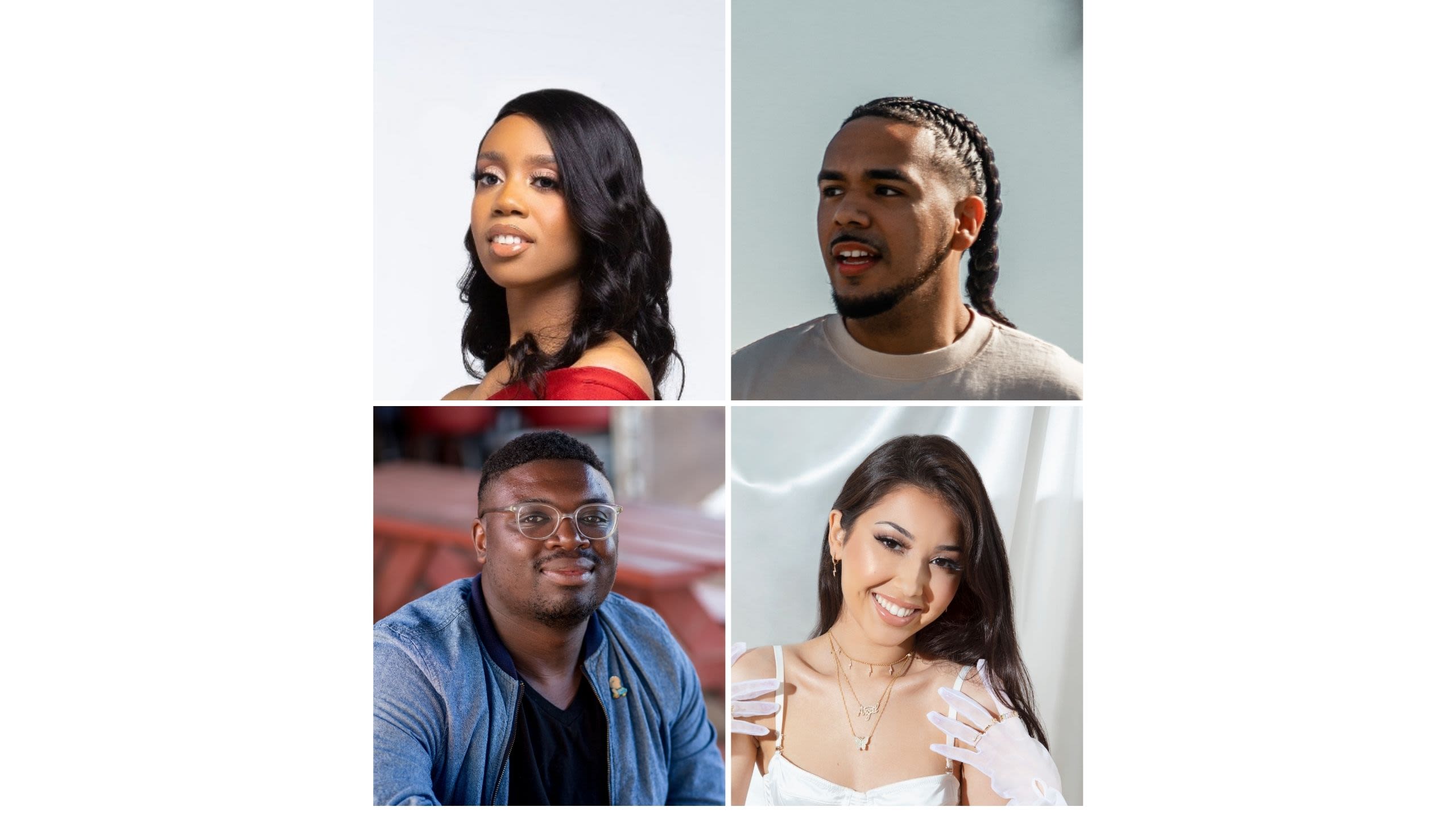 What do a best-selling author, community advocate, sports tech entrepreneur and a jewelry line owner have in common? They're all exceptionally talented alumni of the University of Houston who landed on a Forbes Magazine "30 Under 30" list for 2022.
Nominated by their peers, the list makers are selected by Forbes reporters, editors and expert judges who "consider a variety of factors including funding, revenue, social impact, inventiveness and potential." All said and done, 600 of the brightest young innovators are chosen across 20 different industries. Past honorees include Miley Cyrus, Rihanna, LeBron James and Mark Zuckerberg.
This fantastic foursome of accomplished Coogs used their smarts, savvy and style to make the annual list of power players.
"The Game Changer"
Thomas Fields is helping basketball players perfect their game one rebound at a time with GRIND Interactive, a portable basketball shooting machine.
As a high school basketball star, Fields dreamed of playing hoops in college and the NBA, but a torn knee ligament and several surgeries forced him to the sideline. To get back on the court, he had hoped to recondition on his high school's fancy new shooting machine. Unfortunately, he never got a chance to use it because it was always locked in the gym, he said.
"Just keep doing what you are doing and don't ever bet on luck."
In true "frustration breeds inspiration" fashion, Fields sketched a design for GRIND, a compact shooting machine small enough to fit inside a duffel bag. Over the next few years, he learned how to weld and became a "self-made" engineer inside his parents' garage in Houston's Heights neighborhood.
Upon his approval at UH, Fields pitched his prototype to the RED Labs Summer Accelerator Program at the C.T. Bauer College of Business where he learned how to develop a business model. He eventually brought on an angel investor which enabled him to work with a design firm. Things were starting to fall into place.
Shortly after launching his product in 2020 during the COVID-19 pandemic, he appeared on ABC's hit TV show "Shark Tank," securing billionaire Mark Cuban and millionaire businesswoman Barbara Corcoran as investors. He received even more financial support from Techstars, an operational investor.  
Fields, who projects GRIND to triple in growth by next year, illustrates his success as "bricks stacked one on top of each other, never side by side." He recalls a piece of advice a stranger gave him when he was 13 years old.
"Just keep doing what you are doing and don't ever bet on luck. That has stuck with me ever since."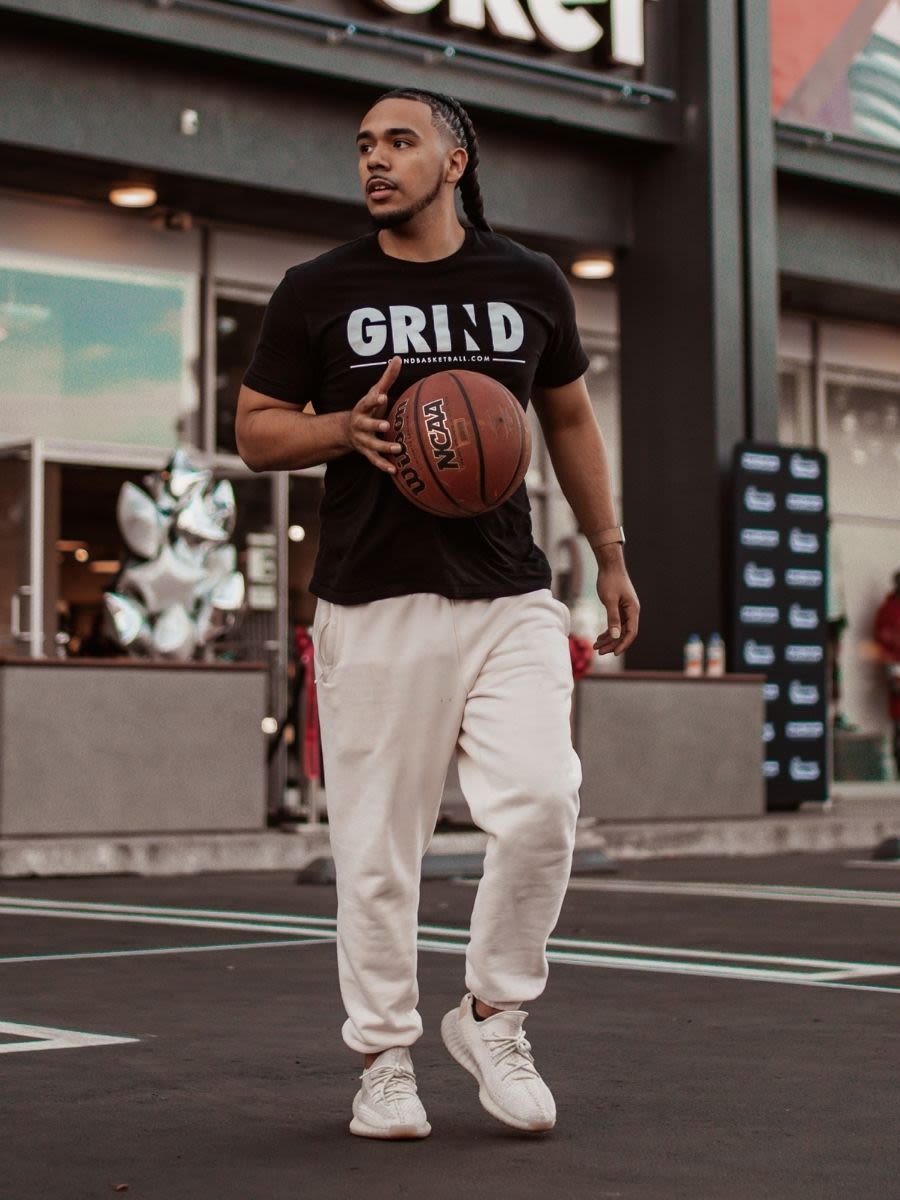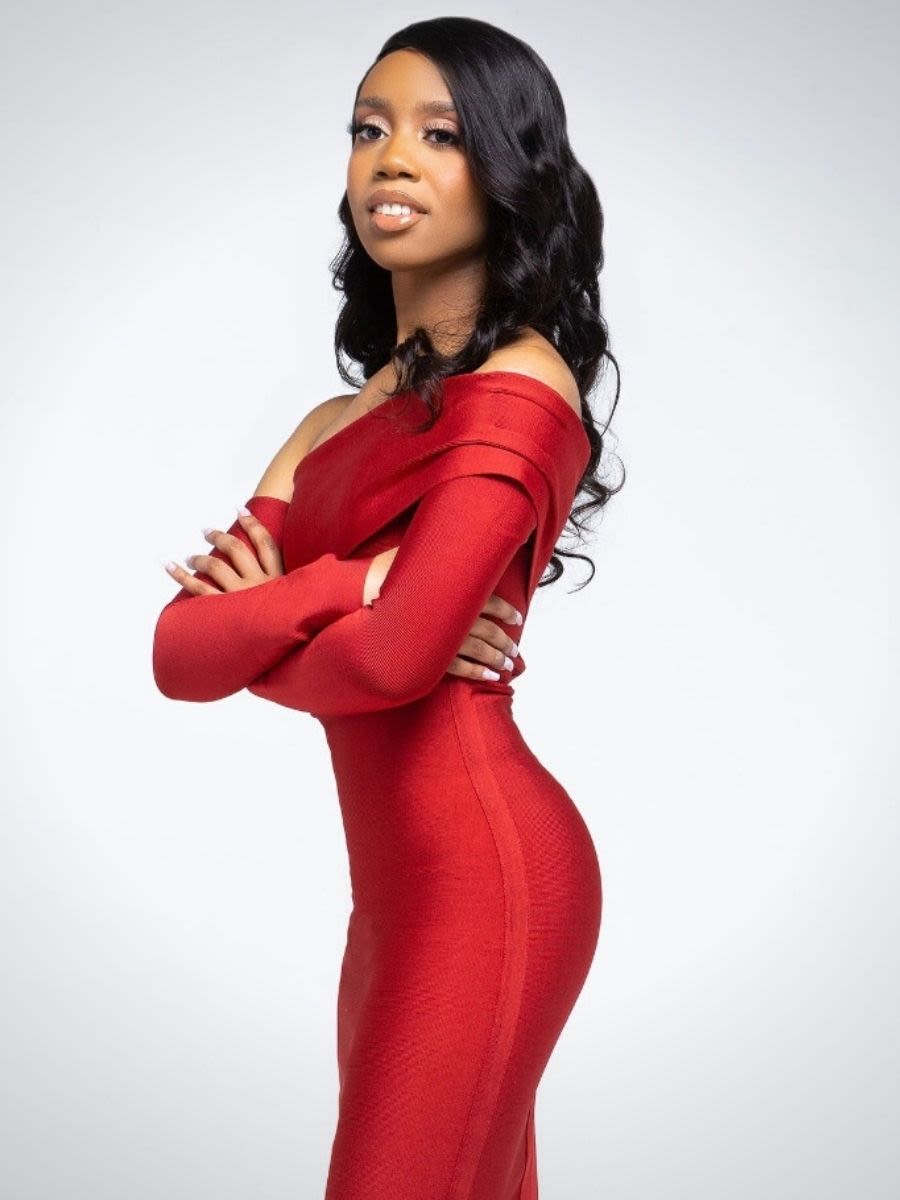 "The Community Advocate"
Growing up in Houston's Nigerian American community, Eno Oduok ('21, B.A. in Public Relations) says she rarely saw people in her cultural circle represented in non-traditional careers, such as the arts. 
"There are a lot of people around me who were in the fields of STEM, law and medicine, but as someone who was interested in pursuing communication and design, there were times I questioned whether I was following the right path," Oduok shared.
"No matter where you come from, everyone has a voice and it's worthy to be heard."
The 2021 graduate of the Jack J. Valenti School of Communication scoured social media and websites for Nigerian men and women in public relations, communication and other overlooked fields and found nothing. That's when she came up with the idea to give members of her community a platform that didn't exist. In 2020, she launched Naija Comm, a global space for Nigerian creatives and professionals in overlooked career fields. It's a community-based media platform that empowers and connects them while amplifying their voices creatively through entertainment, design and more.
As a content and editorial strategist for Wieden + Kennedy, the Emmy award-winning global creative agency behind Nike's "Just Do It" and Coca-Cola's "The Coke Side of Life" campaigns, Oduok is thrilled to work in a career field where she gets to flex her creative muscles.
When she's not brainstorming new campaign ideas with co-workers, Oduok is growing the Naija Comm family, whether it's spotlighting and celebrating accomplished Nigerian musicians and athletes or connecting the community to career and networking opportunities through virtual events. She says she will continue to amplify the voices and stories of people in the community, especially those who are overlooked.
"Everyone has a platform, whether it's in real life or online. No matter where you come from, everyone has a voice and it's worthy to be heard. Figure out what you want to say or do with your platform because it's important."
"The Author"
In his bestselling novels "Lot" and "Memorial," acclaimed author Bryan Washington ('15, B.A.  in English) never strays far from his Houston roots. A 2015 graduate of the UH English Department's renowned Creative Writing Program, Washington's work has earned him a National Book Critics Circle Fiction Award, Lambda Literary Award, an International Dylan Thomas Prize, recognition as a National Book Foundation 5 Under 35 recipient and a member of the prestigious Texas Institute of Letters, to name a few. Now, add Forbes "30 Under 30" to his list of accolades.
"Bryan was a talented young writer who struck me as committed to the process. While his sentences were rather clean, unadorned yet quietly lyrical, it was the way he absorbed assigned material and the points he raised during class discussions that stood out," said Giuseppe Taurino, associate director of the UH Creative Writing Program. "All this to say, while Bryan was too early in his path as a writer to presume the success he's found, that success is not surprising at all."
Washington is a writer-in-residence in Rice University's Department of English. His fiction and essays have appeared in The New York Times, The New Yorker and The Paris Review.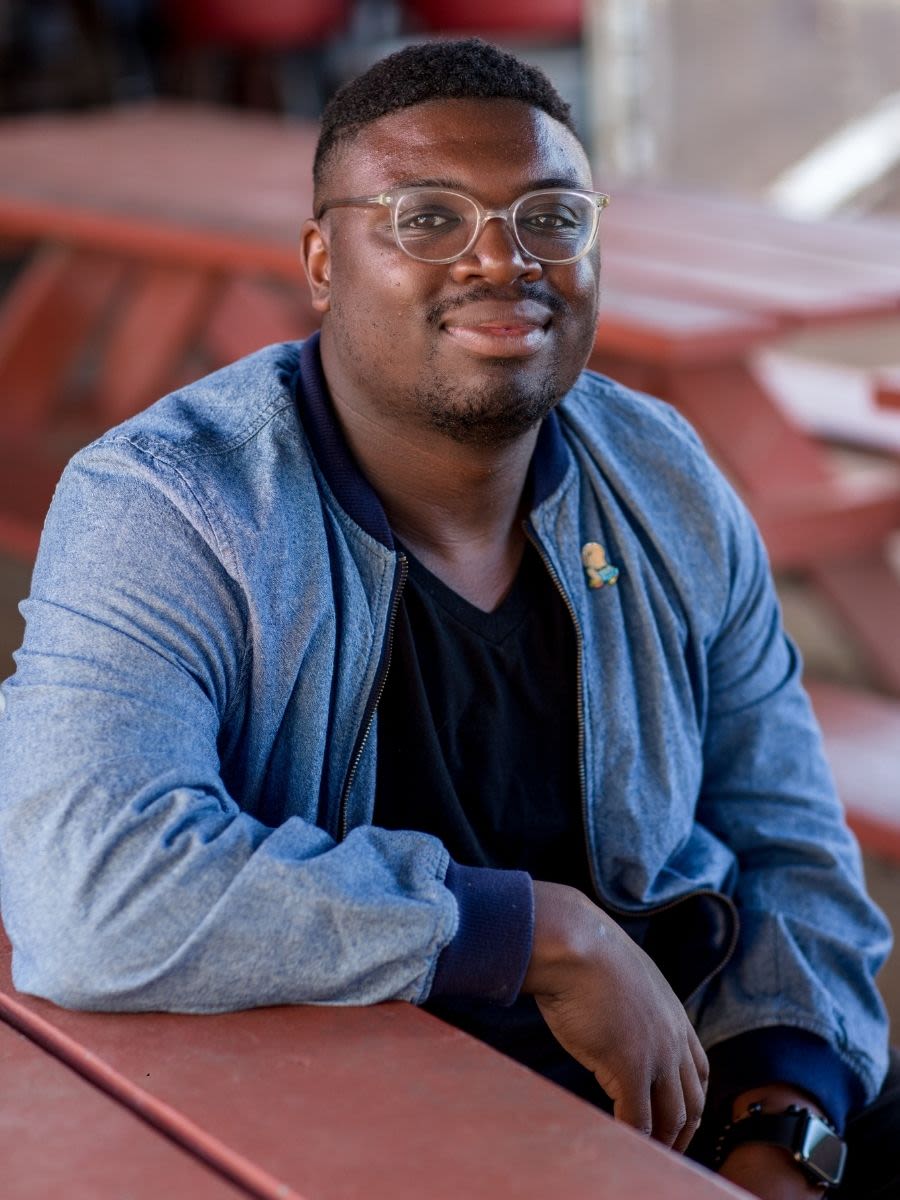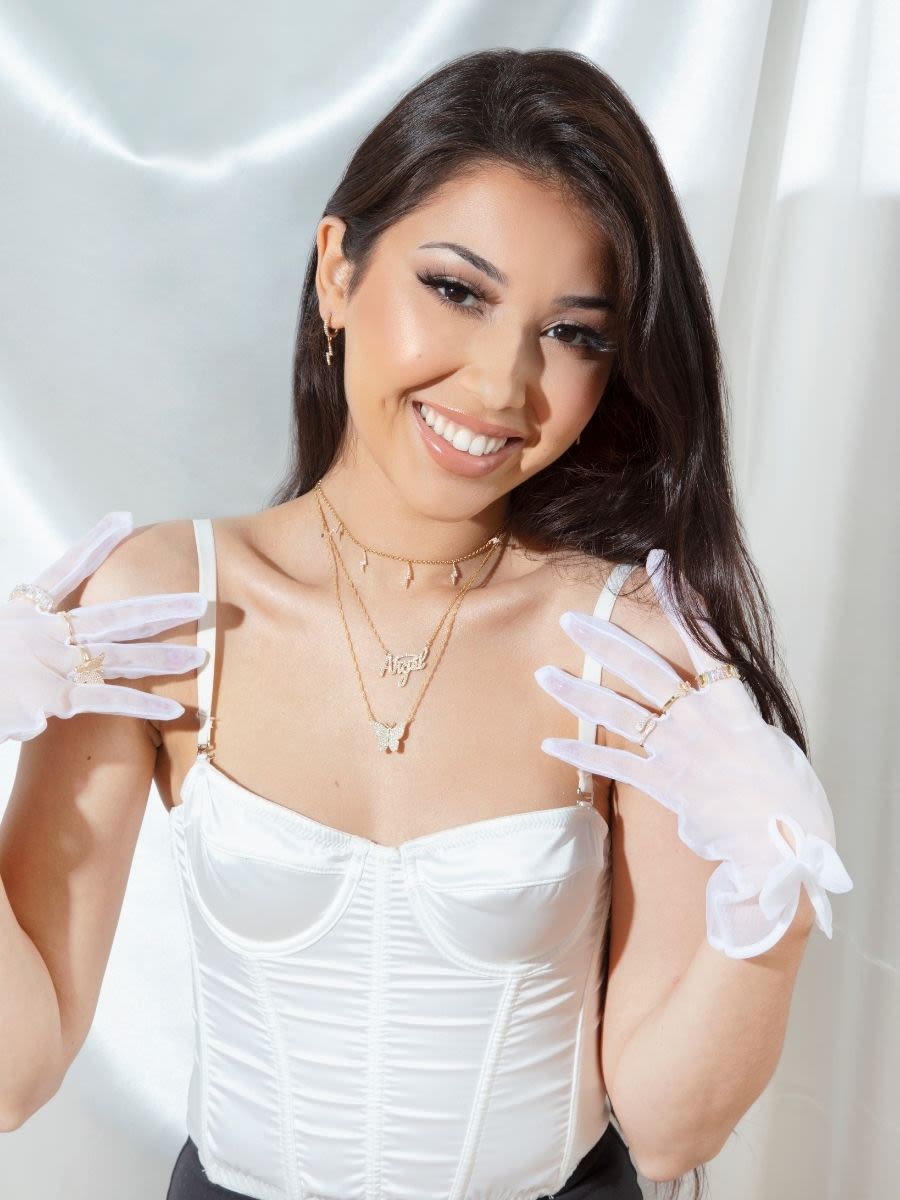 "The Jewelry Designer"
What started as a hobby making necklaces has evolved into an uber successful jewelry line for Nazlia Yunus ('18, B.S. in Psychology).
"I literally walked into Hobby Lobby with $20 and bought whatever I could with that money – faux suede strings and little charms – and made chokers with them," she recalled. "I thought, 'Why not sell them on Etsy because I can't have 100 of them to myself'."
During her time as a UH student, Yunus kept herself busy by taking 18 hours of classes a semester, working as a hostess at a restaurant and quietly building a business empire called Chvker (pronounced choker) Jewelry. After graduating in 2018, she took a year off to focus on her company.
"Live how you want to live. Make yourself happy."
That year was pivotal for Yunus, who worked solo from sunrise to sunset making a variety of jewelry pieces, packaging orders and taking photos of her creations. She posted the pictures on Instagram, and they went viral on Pinterest, Tumblr and blogger sites. Her business grew 700% that year.  Yunus realized she made it big when Jennie from the South Korean musical group BLACKPINK wore the company's pearl butterfly earrings.
"Almost every single order we had from customers was for those earrings. That was a 'wow' moment for me."
Since then, the "wow moments" and jewelry orders have been pouring in.  Yunus recently made custom pieces for Kylie Jenner and Travis Scott's daughter, Stormi, and pieces for model Bella Hadid. Yunus is no longer working alone. She has a trusted circle of family and friends to help.
"You really do have to follow your dreams. Life is always going to be hard, so just do what you can now. Live how you want to live. Make yourself happy."