CONGRATULATIONS GRADS!
UH CELEBRATES THE CLASS OF 2021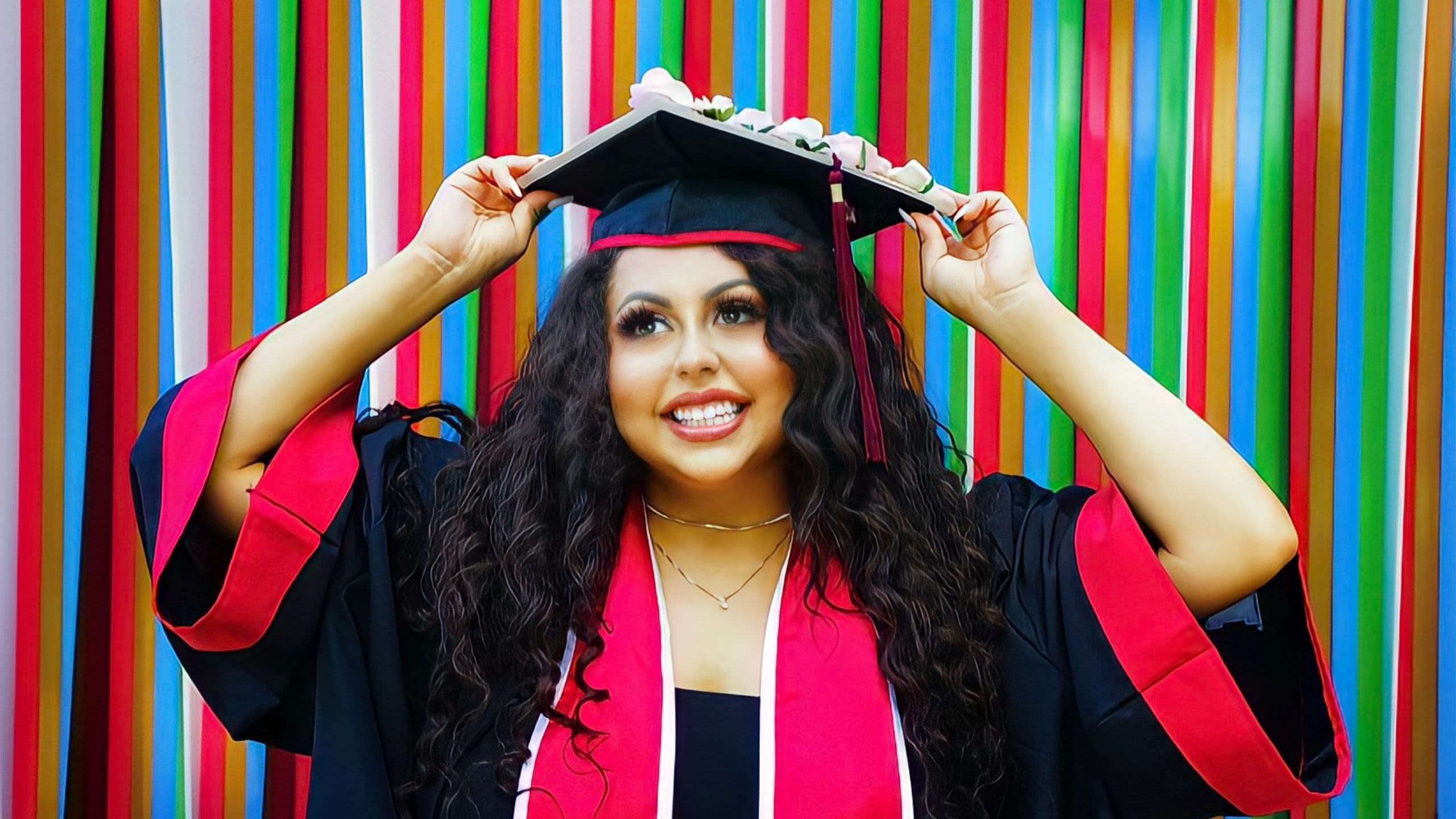 Photo courtesy Dominique Mireya Photography.
Photo courtesy Dominique Mireya Photography.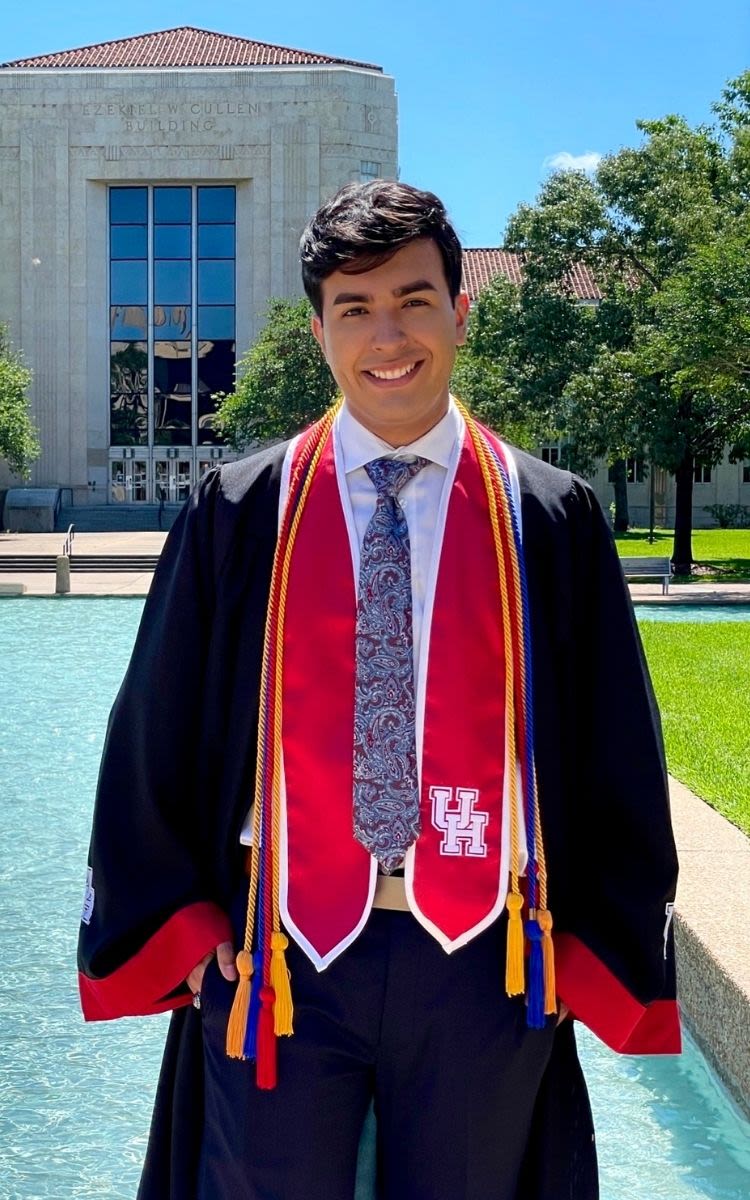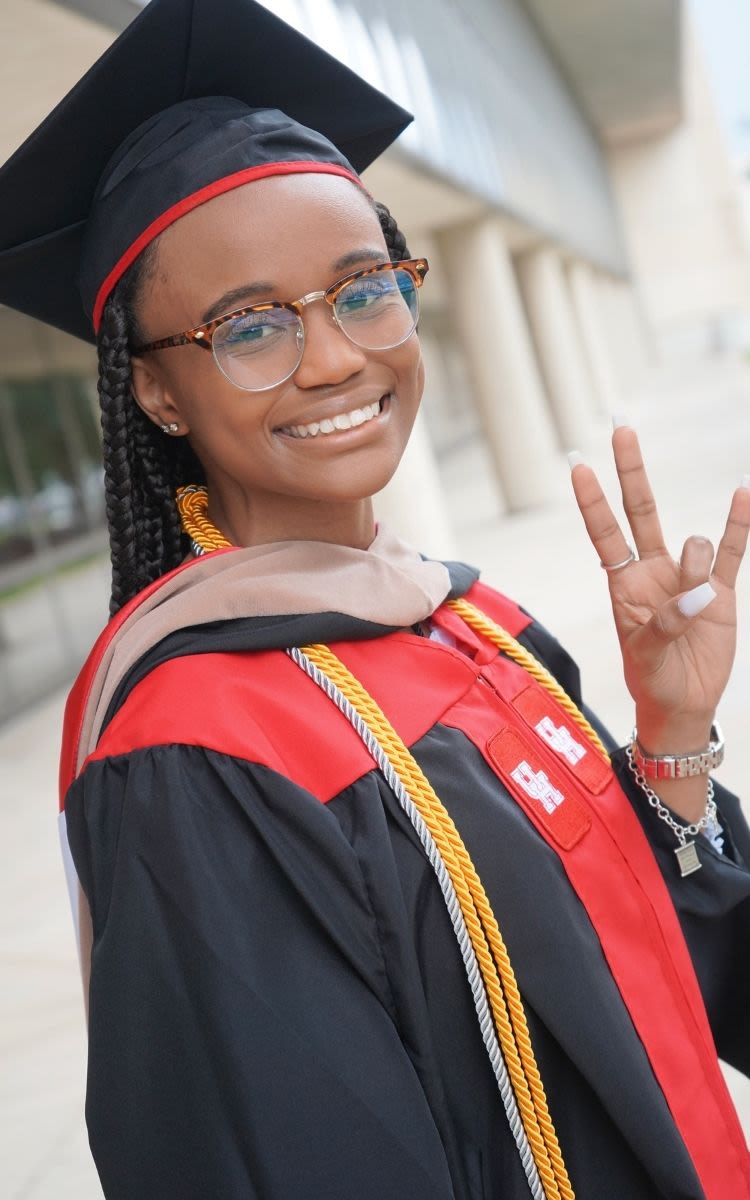 May 10, 2021 UPDATE: The College of Liberal Arts and Social Sciences (CLASS) ceremony has been moved to Thursday, May 13 at 7 p.m. at TDECU Stadium due to severe thunderstorms forecasted for Wednesday, May 12. Visit the UH Commencement website for more information.
5,976 Degrees to be Conferred to UH Class of 2021
---
In a welcome bit of normalcy, nearly 6,000 University of Houston spring 2021 graduates will be celebrated at a series of in-person commencement ceremonies Wednesday, May 12 through Wednesday, May 19. These are the first in-person ceremonies since December 2019, as all 2020 ceremonies were held virtually due to COVID-19. 
COVID-19 restrictions will remain in place during the ceremonies in accordance with CDC guidelines and UH protocols— that includes wearing masks and practicing social distancing.  The ceremonies are ticketed, and family members and friends who are not able to attend the ceremonies in person can watch the events via livestream. 
"After thoughtful deliberation and input from health experts, we look forward to once again seeing our graduates experience one of life's biggest moments – walking across the stage at commencement," said Paula Myrick Short, UH senior vice president for academic affairs and provost. "Despite the immense challenges of the past year, they all showed incredible perseverance and we will celebrate their achievement in a safe, responsible manner." 
A majority of the spring 2021 ceremonies will be held at TDECU Stadium beginning at 10 a.m. Several ceremonies celebrating smaller colleges will take place inside Cullen Performance Hall. The College of Nursing will hold a Pinning Ceremony at the UH instructional site at Sugar Land. Based on current capacity and social distancing guidelines, tickets will be required for guests. Visit the UH Commencement website for a complete list of ceremonies, locations and times.
THE
CLASS OF 2021
BY THE NUMBERS:
Spring 2021
4,530 bachelor's degrees
872 master's degrees
168 doctoral degrees
406 professional degrees
5,976
*
Class of 2021 Spring Graduates
*Graduation numbers as of 5/10/21 and are subject to change.
Graduation Photo Opportunities: 
Graduation photo ops are back this semester. From Wednesday, May 12 – Wednesday, May 19, the Office of Protocol and Special Events will set up four sites for students to take pictures in their graduation regalia. The locations are:
1. Cullen Family Plaza (fountains)
2. In front of the University of Houston System seal at Cullen Circle Entrance
3. Student Center South – Monumental Stairway (from 1-5p.m. only)
4. TDECU Stadium
Be sure to bring your camera and someone to take pictures for you.  There is no need to make an appointment, but please remember to wear your masks and practice social distancing.
Youngest Graduate | Class of 2021
Savannah Kornrumph, 19, B.A., Art | Minor, World Cities
Most of us have heard the expression, "Stop and smell the roses." This semester's youngest graduate, 19-year-old Savannah Kornrumph, prefers to stop and paint the roses.
"When I am feeling overwhelmed, one way for me to relieve stress is by painting what I see and love and that's mostly flowers."
"I decided to merge my passions..."
Kornrumph has been painting and sketching as a hobby as long as she can remember, but it wasn't until she arrived at UH, just 17 years old at the time, that she realized she wanted to turn her hobby into a career.
"I was initially going to be a computer science major because I love math, and it was something I was good at," Kornrumph explained. "So, I decided to merge my passions and focus on digital media – combining arts and technology."
On Friday, May 14, Kornrumph will receive her bachelor's degree in Art from the Kathrine G. McGovern College of the Arts with a minor in World Cities from the Gerald D. Hines College of Architecture and Design. Mom, dad and grandmother plan to attend the ceremony to cheer her on while her five younger siblings will watch big sister's shining moment – virtually. 
Kornrumph believes hard work pays off. When she arrived at UH, she had just graduated at 17 from Shadow Creek High School in Pearland with an associate's degree from Alvin Community College through the high school's dual-credit program.  She says her success comes from having unconditional support from loved ones and two "very special people" in her life, Fritz Guthrie and Mary Huggins.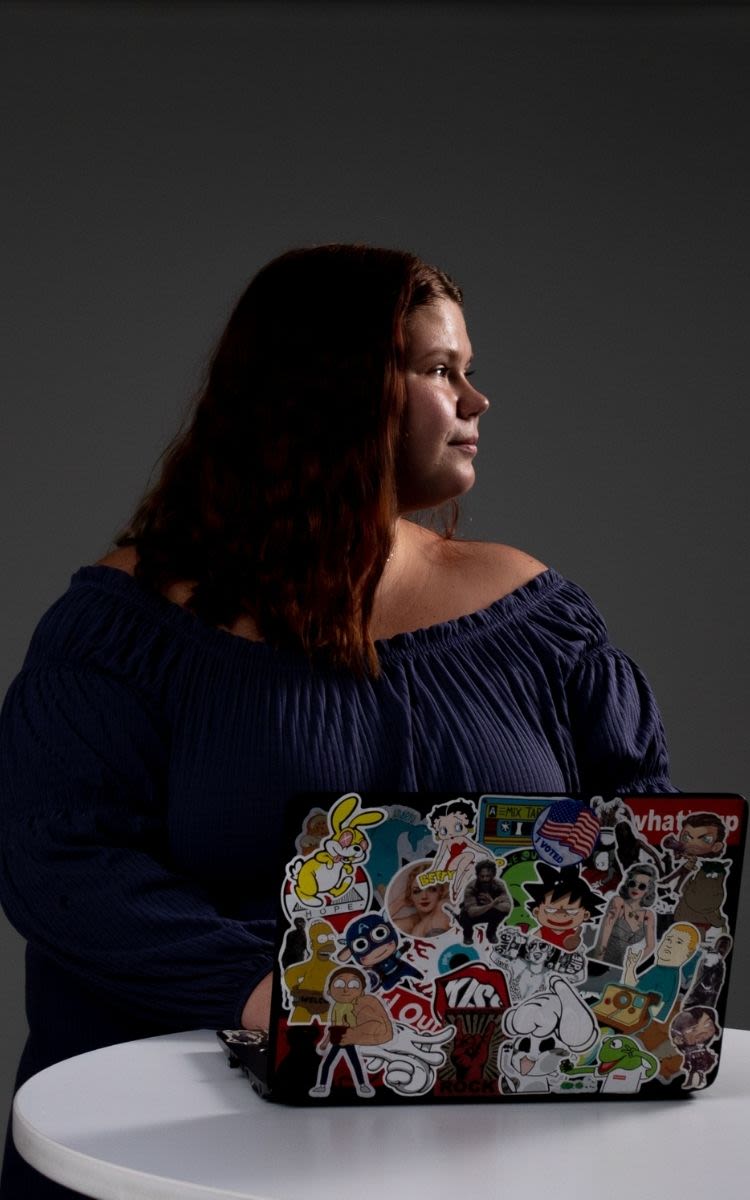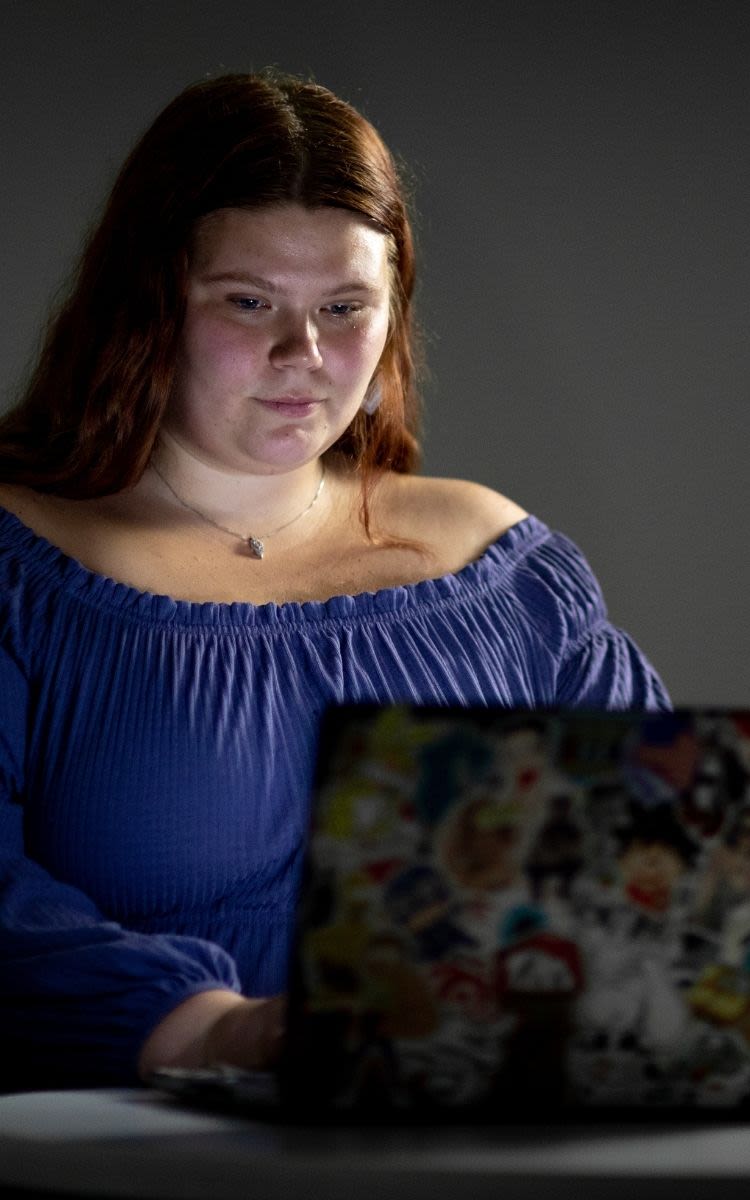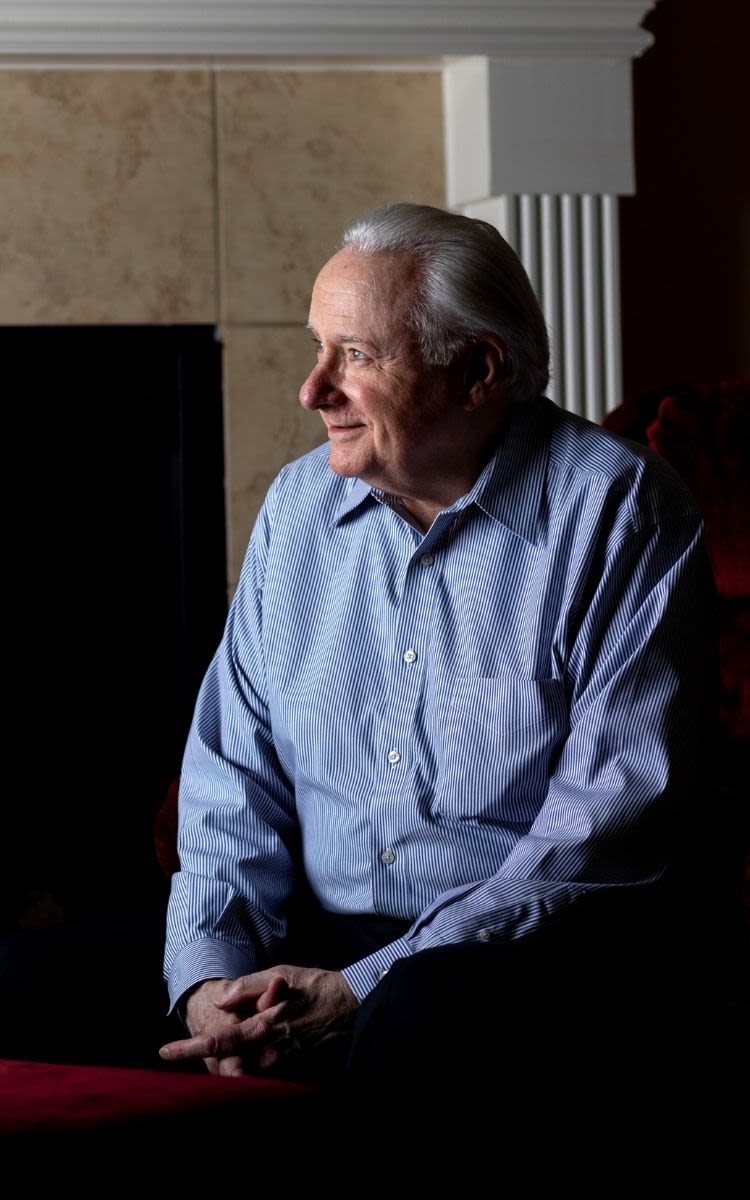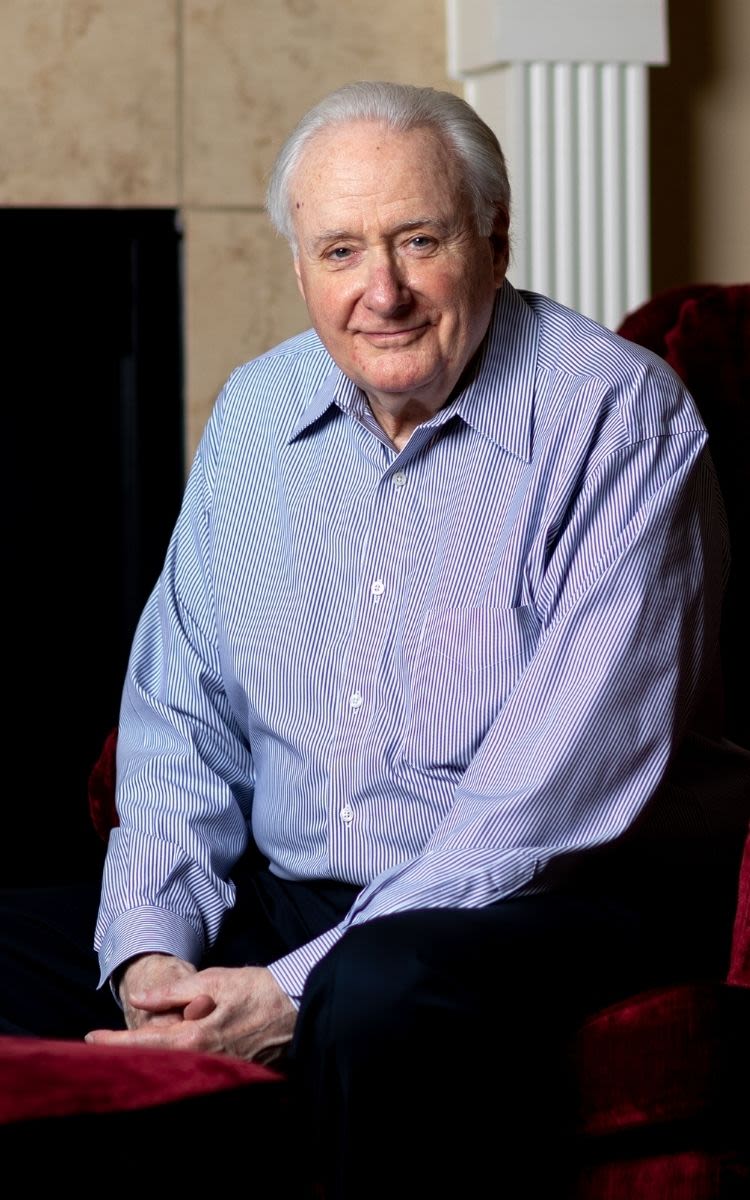 Oldest Graduate | Class of 2021
Edward Stout, 75, Ph.D., Mathematics
Edward Stout has advice for anyone who is thinking about going back to school.
"It's very challenging. You aren't going to absorb enough just by attending classes. You really have to be prepared to devote a lot of time and energy into your studies," said Stout, who at age 75 is the University's oldest person to graduate in spring 2021.
Stout will earn his doctorate in mathematics from the College of Natural Sciences and Mathematics. Once he has his doctorate degree in hand, Stout will officially and affectionately be known as "Dr. Grandpa, Ph.D."  by his wife, children, in-laws and six grandchildren.
"Now I have the skills I need to pursue just about anything ..."
Before he retired in 2007, Stout worked as a software programmer who designed custom applications for financial and marketing businesses. He has a Bachelor of Science in mathematics and a Master of Science in mathematical physics.  Stout is also a United States Marine Corps veteran who served as a commissioned officer (Captain) with the primary duty of flying the A6 Intruder jet aircraft. Following a successful career, Stout wanted to keep learning and growing. So, shortly after moving to Houston from Chicago, he applied at UH and spent six years taking courses focusing on mathematical theories and methods of analysis.  
Stout doesn't plan to apply what he's learned to a second career; he just really enjoys "learning things I don't know enough about right now" and sharing his knowledge with those who ask. 
"I just finished developing this incredible skillset at UH," Stout proudly said. "Now I have the skills I need to pursue just about anything that will give me self-gratification." 
For Stout, that is priceless. 
Honorary Degrees Recipients
The Doctor of Humane Letters degrees, honoris causa, given for exemplary service to the University of Houston or society at large, is the highest honor UH can bestow.  The spring 2021 Honorary Degree recipients are:
Maria Esther Estrada Campos ('63, M.A. '67) is a consummate educator and community advocate. During her 30-year career with the Houston Independent School District, Campos served as one of its first bilingual teachers, a school counselor and an assistant principal before becoming a trustee. An advocate for students from underserved communities, she was instrumental in getting more UH students to participate in National Hispanic Institute programs. 
Andy ('68) and Barbara Gessner are proud supporters of numerous UH programs, most notably, the C.T. Bauer College of Business. Since 1995, they have donated approximately $1.7 million to the Bauer Sales Program alone. The couple has also contributed to UH's Houston Public Media, UHAA Circle of Excellence, President's Fund for Student Success, Athletics and the College of Nursing.
Dr. Bernard Harris, Jr. ('78), a physician, distinguished alumnus and the first African American to complete a spacewalk, is a member of the UH Board of Visitors. A veteran astronaut, Dr. Harris has logged more than 438 hours and traveled over 7.2 million miles in space. While at NASA, he conducted research in musculoskeletal physiology and space adaptation, and developed in-flight medical devices to extend astronaut stays in space.  
John Rogers, a prolific researcher and engineer, is among just 25 people ever to have been elected to the National Academy of Engineering, the National Academy of Sciences and the National Academy of Medicine. In 2027, Rogers was a Rockwell Distinguished Lecturer for the UH Department of Mechanical Engineering. He has over 80 patents and patent applications for an array of inventions. More than 50 are licensed or in active use by large companies and startups that he has co-founded.
Special thanks to the UH graduates who submitted their photos for use in commencement and other grad-related communications.
A communication by University of Houston Marketing and Communications.
Do you have a story idea you'd like to share with UH? Email us at stories@uh.edu. 
We regret that we cannot respond to every submission.If your submission is a good fit, we will follow up with you directly.