UH President Delivers Fall Address
Renu Khator Celebrates Accomplishments, Outlines Pursuit of Becoming Top 50 Public University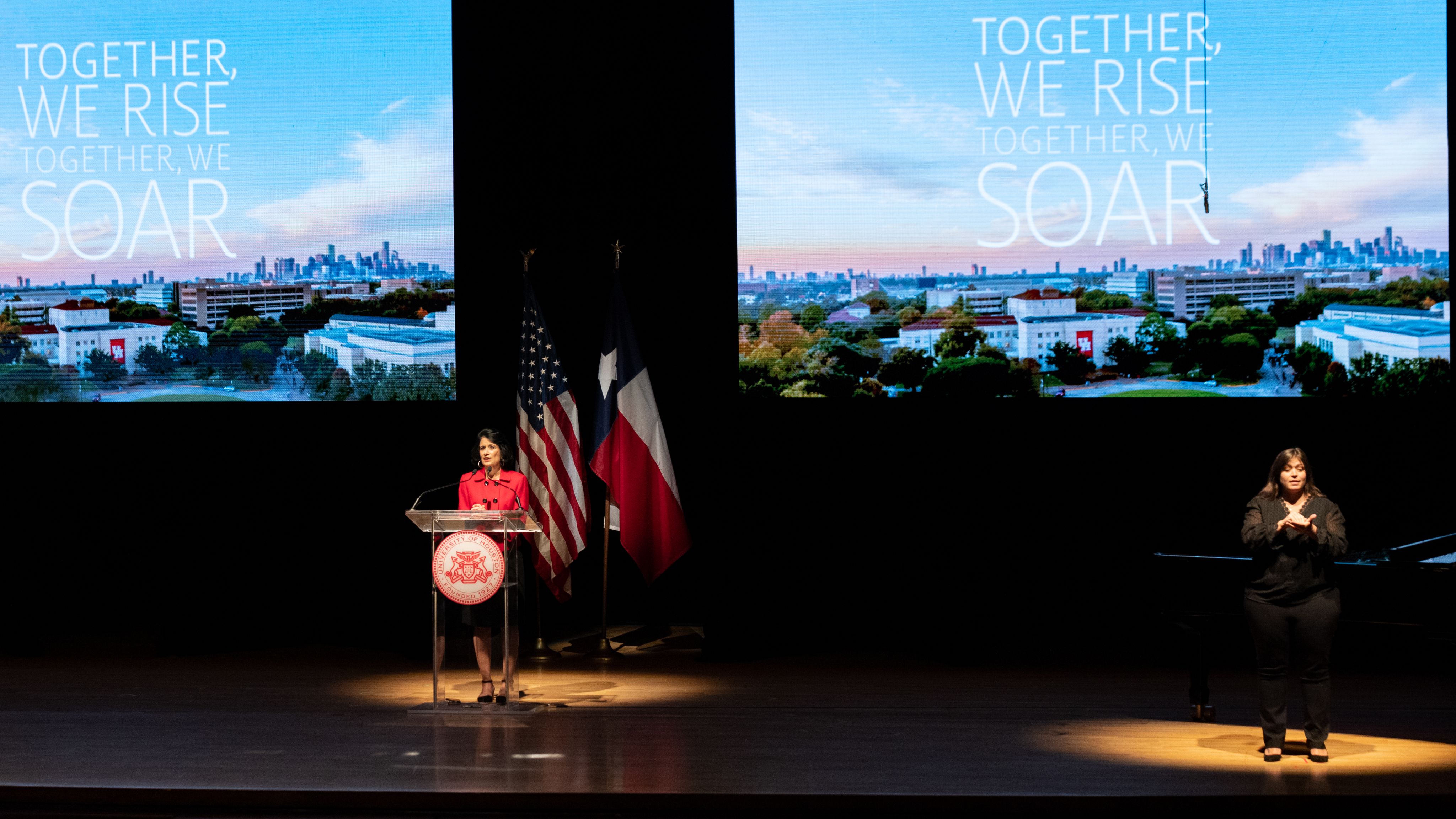 HOUSTON, October 28, 2021 - Beaming with optimism, pride and a steadfast focus on the future, University of Houston President Renu Khator delivered her 13th annual fall address today at Moores Opera House – live and in-person for the first time in two years. Reflecting on the many successes achieved over the past year while also sharing her vision for what lies ahead, Khator expressed "gratitude for the resilience" of faculty, staff and students for overcoming the immense challenges presented by the COVID-19 pandemic.
Despite all odds, the University of Houston enrolled more than 47,000 students this fall, which Khator called a "tremendous achievement," considering most universities across the country experienced enrollment declines. The University also received more freshmen applications this year than ever before, indicating UH has become a "university of first choice for high school graduates."
"If you want to uplift your community, if you want to be part of the solution, then this is your chance… this is our chance."
Khator highlighted the continued focus on improving graduation rates – even after significant gains in recent years – and enhancing the University's national reputation as objectives essential for fulfilling the University's strategic goal of becoming a Top 50 public university, "… not because attaining this goal will give us some kind of bragging right but because it forces us to focus on our core mission – our students," she said. Currently ranked No. 88 among national public research universities by U.S. News & World Report, UH has moved up 33 spots since 2008.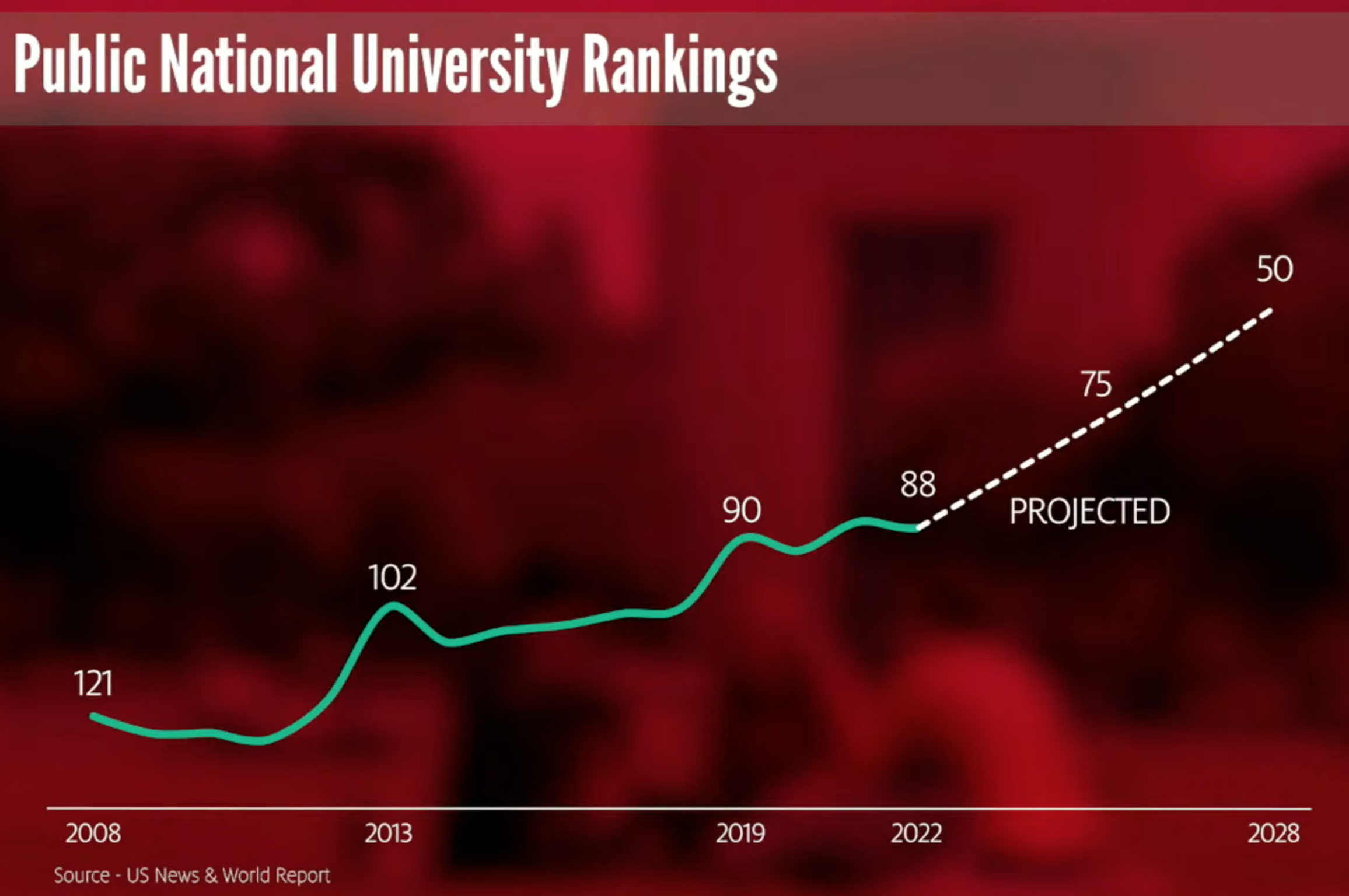 With the six-year graduation rate currently projected at 62%, she believes there will be substantial improvement over the next five years. "While 70% is not the ultimate goal, it is the number that we believe can put us in the top 50 category," she said.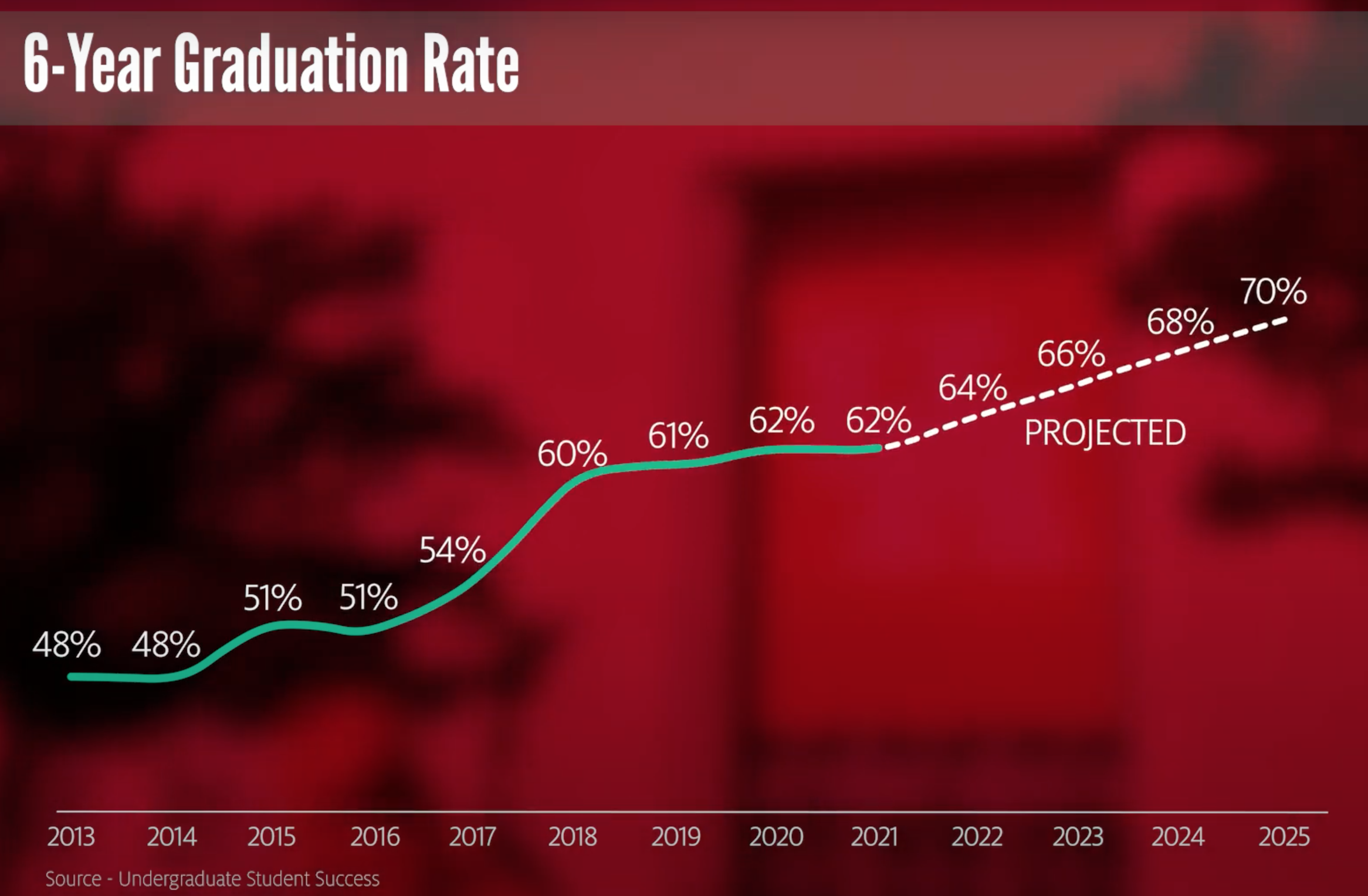 Khator was especially proud to report that UH ranks 39th in the nation on the USNWR's social mobility index for helping people move up on the social ladder. No other Texas research university even ranks in the top 100.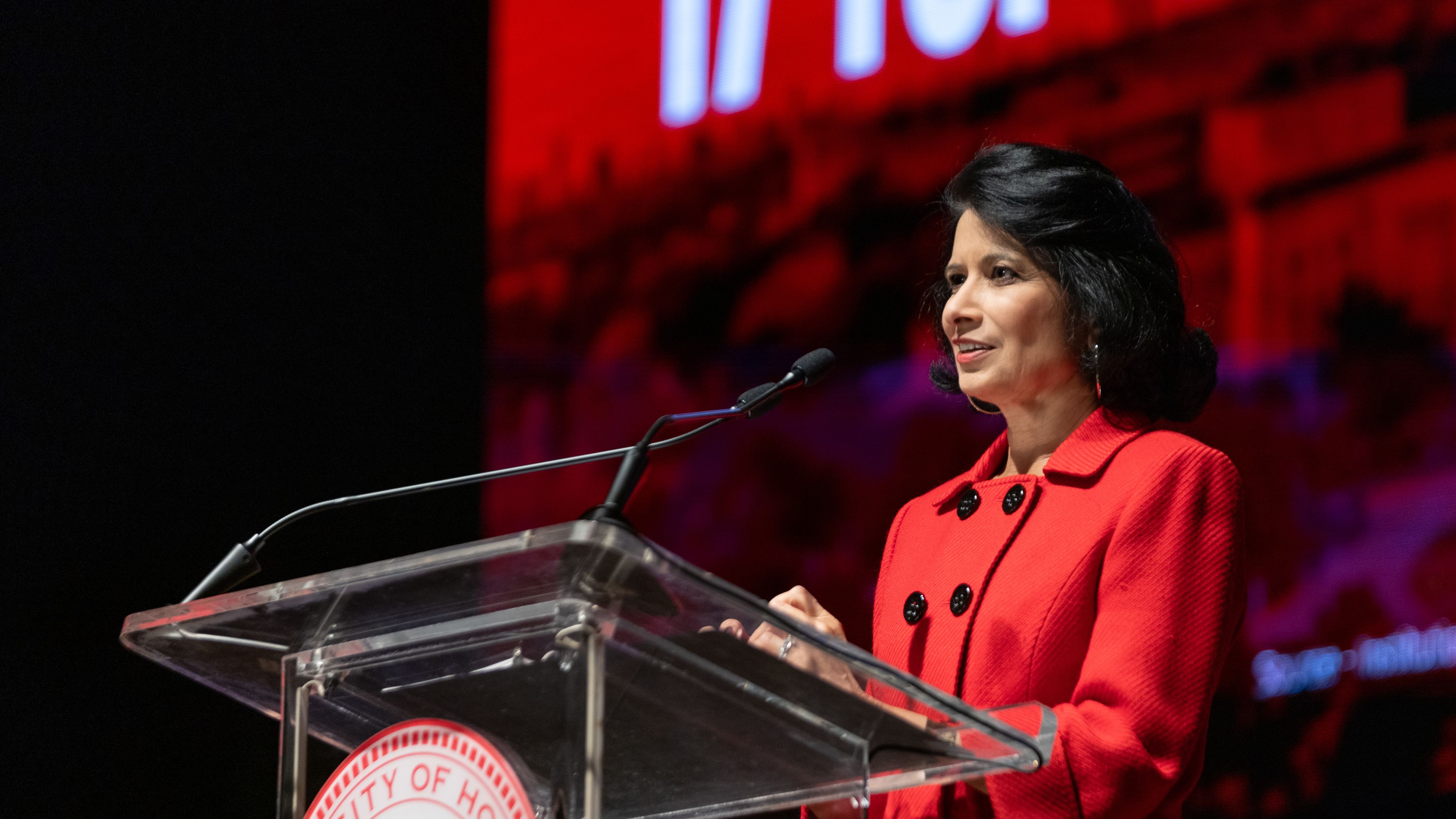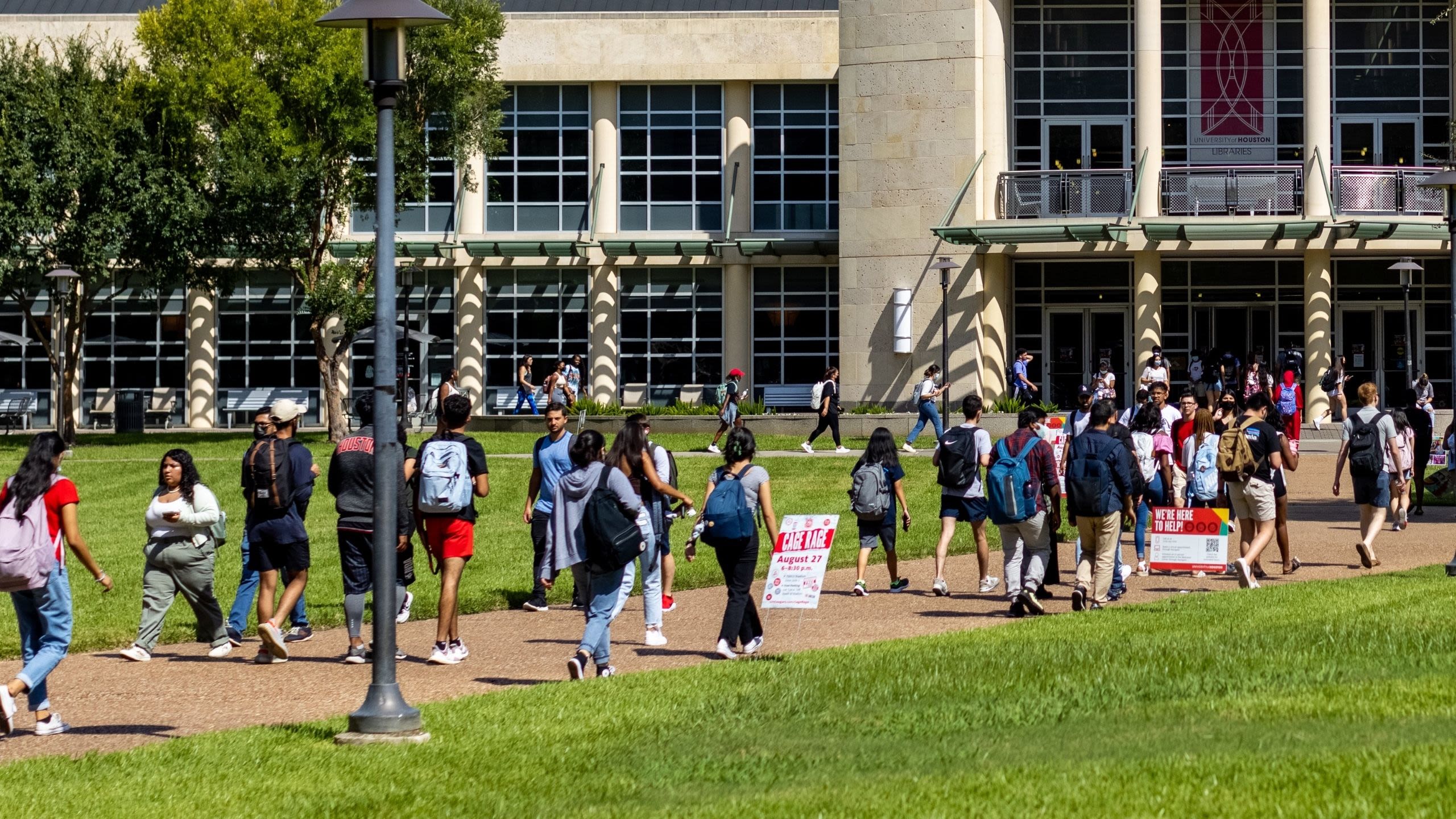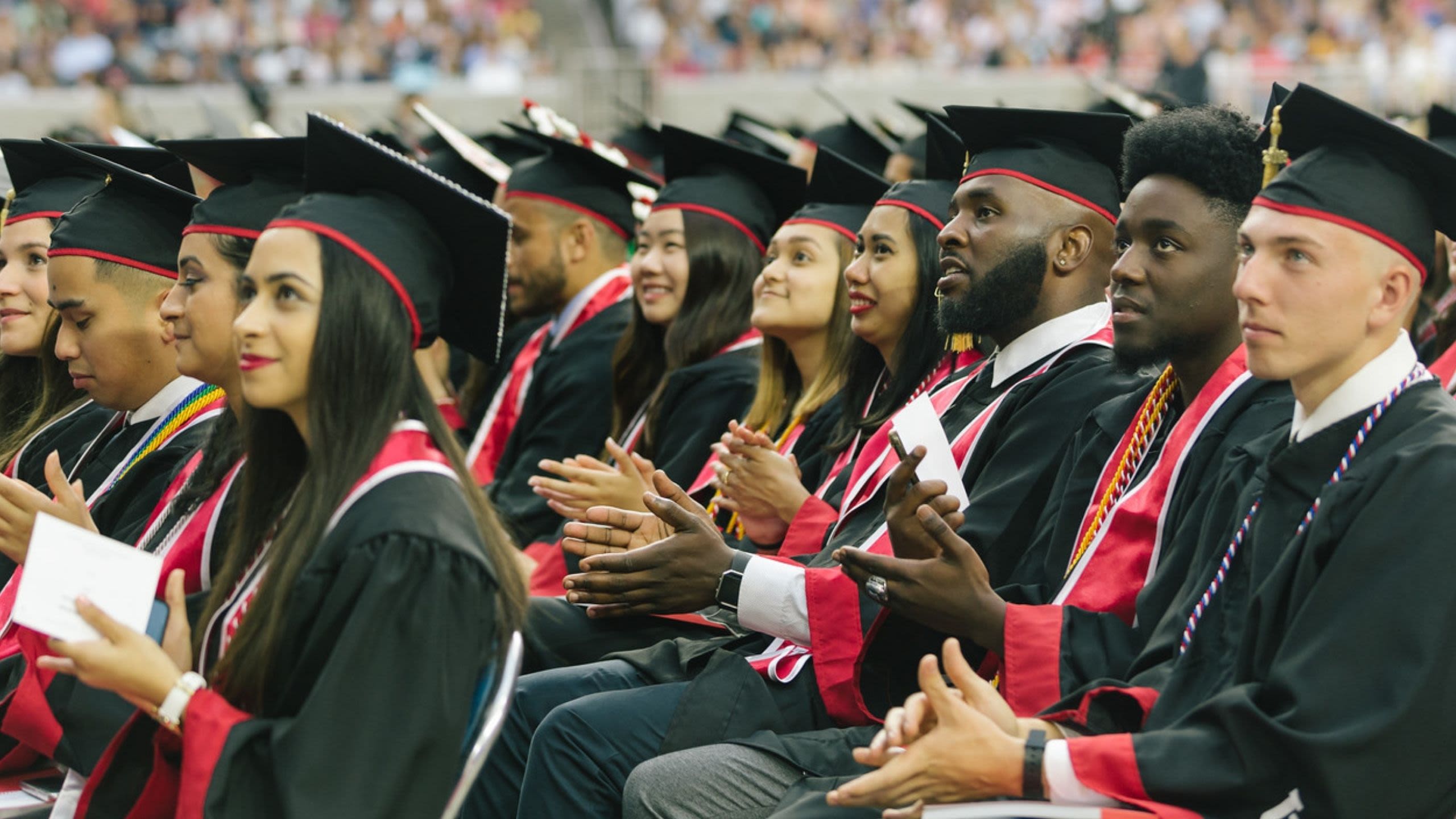 Raising the Bar
Speaking of improving its national reputation, the University made national news this fall when it accepted an invitation to join the prestigious Big 12 Conference as early as 2023. Khator said the elevated status of competing in an elite Power Five athletic conference will be a valuable opportunity for everyone across the campus, not just the athletics department.
"We have an opportunity to raise the level of our game, both in athletics and in academics. I have challenged all vice presidents to see how this new platform can be used to enhance their division's performance, whether it is recruiting students, building research consortiums or raising funds. It will take a village for all of us to go to the next level of excellence," she said.
"No matter what your role is, you are a member of the team and we need you. Your resilience and your tenacity are our strengths."
Recognizing the challenges students face in paying for a college education, the University distributed over $232 million in financial aid this year, a 42% increase from five years ago. Last year, an additional $93 million was added to the pot thanks to federal stimulus funds. "These are substantial efforts, but they are not enough. Our students still have an unmet need and therefore we must continue our efforts to keep the University of Houston degree affordable," said Khator. Accordingly, she announced a commitment to raise $300 million in support of scholarships and fellowships to help students.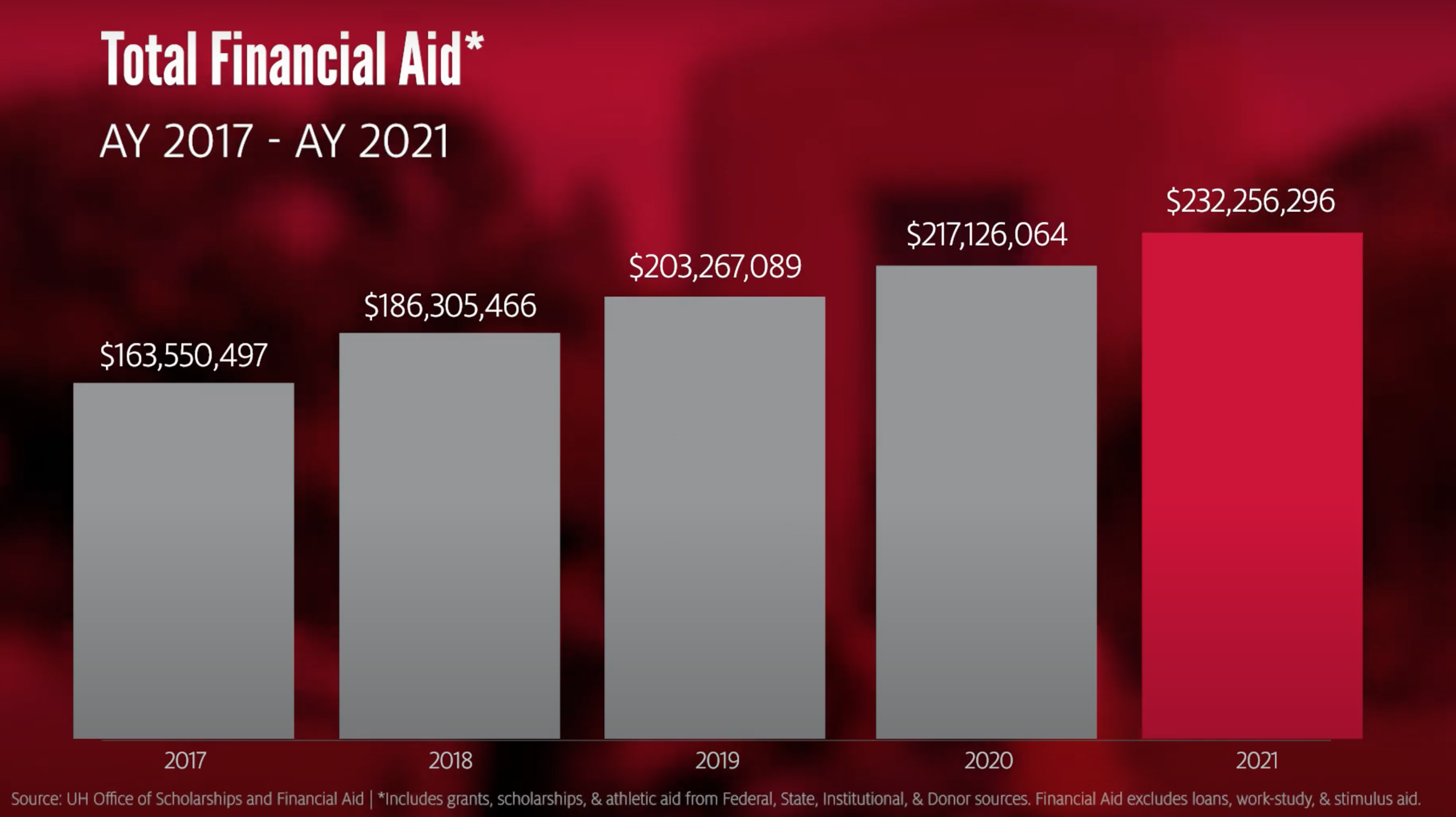 Support from donors and alumni is vital to supporting the University's goals. For the first time, the University of Houston endowment surpassed the "magical" $1 billion mark. "Thanks to our donors and thanks to a solid performance by the stock market, we have succeeded in reaching this milestone," she said.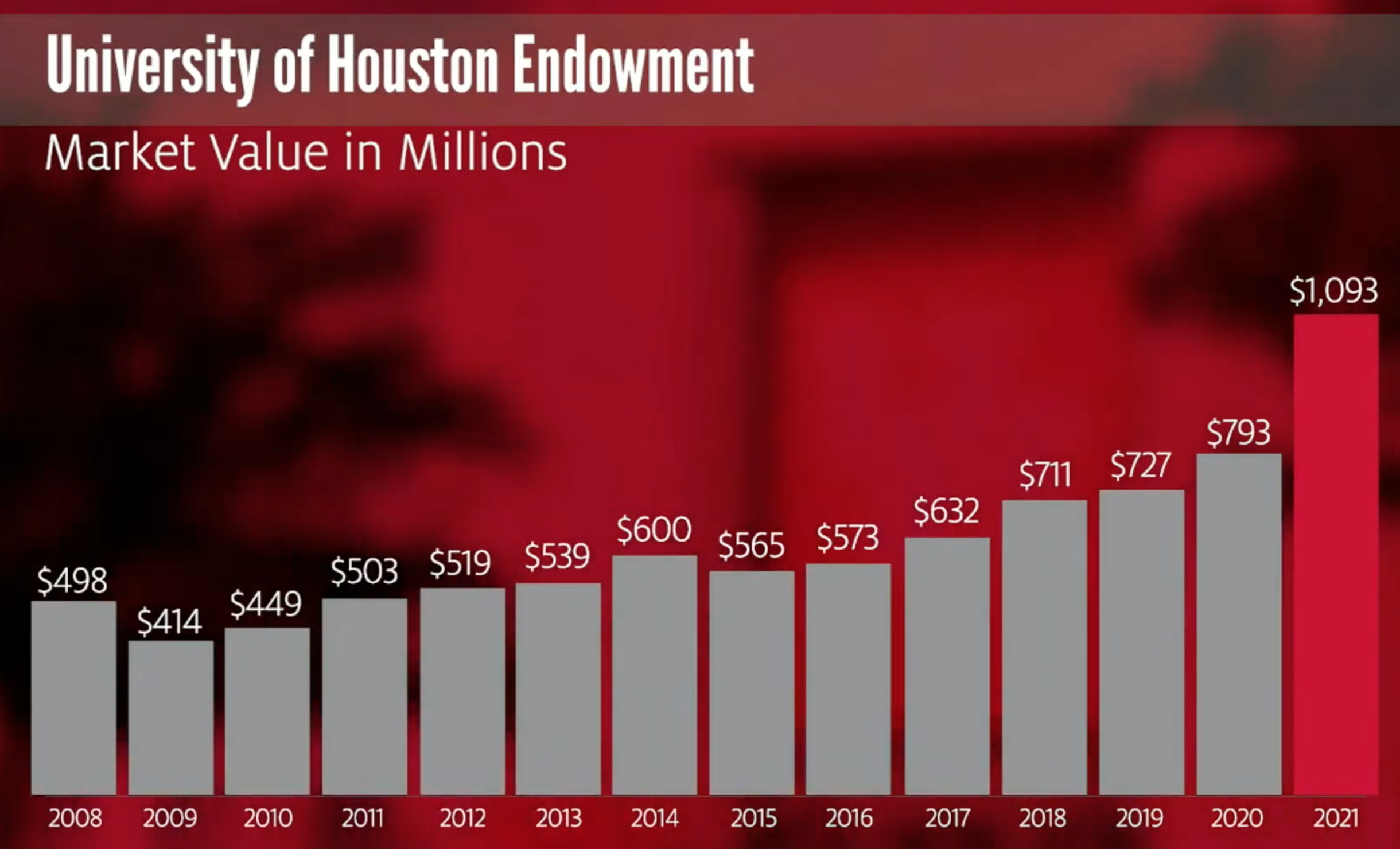 In an effort to reach even more students where they are, Khator anticipates enrollment growth in the coming years at UH at Sugar Land and UH at Katy. The University has hired a consultant to develop a master plan for those instructional sites to ensure they grow in a "strategic and meaningful manner."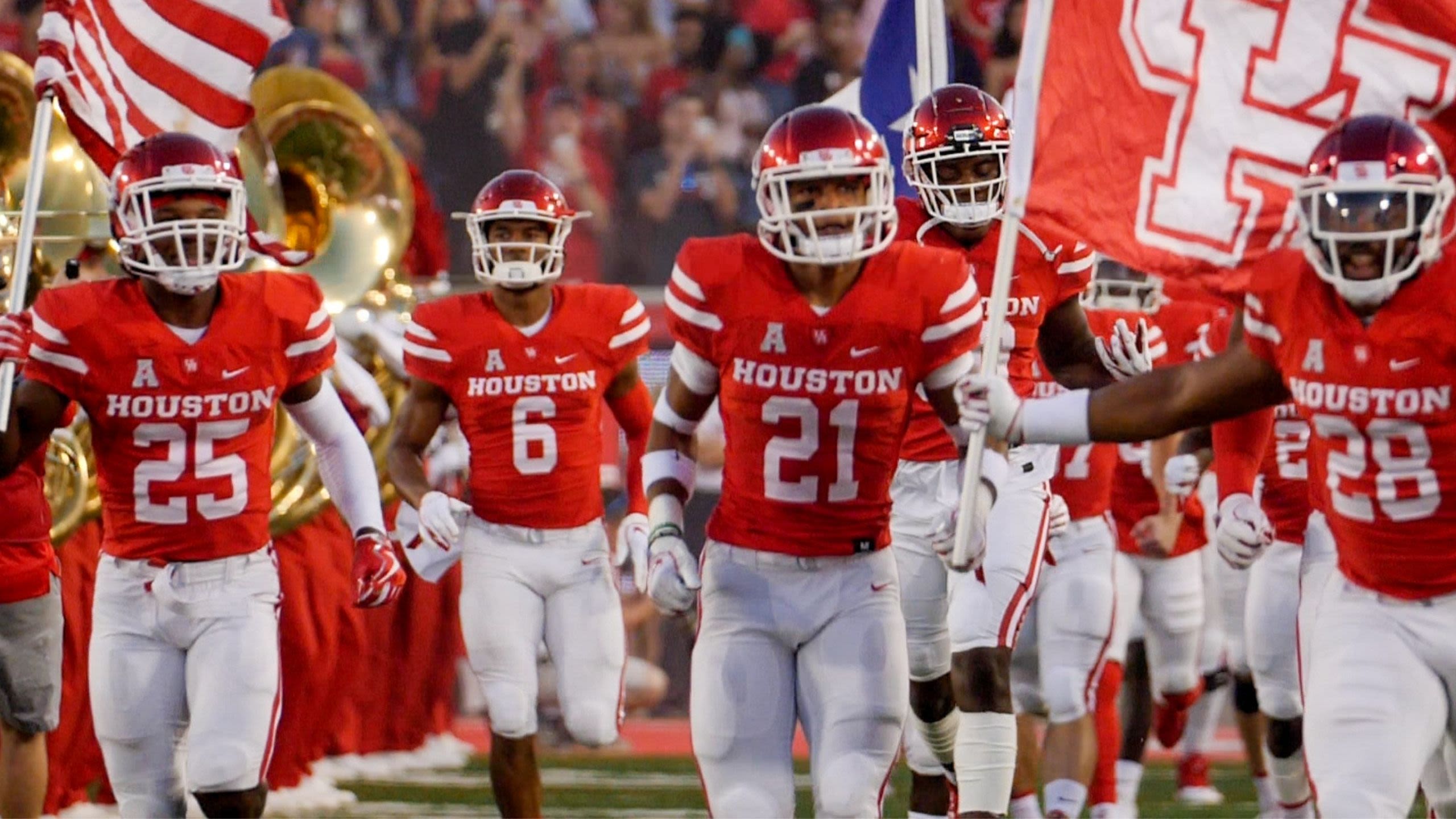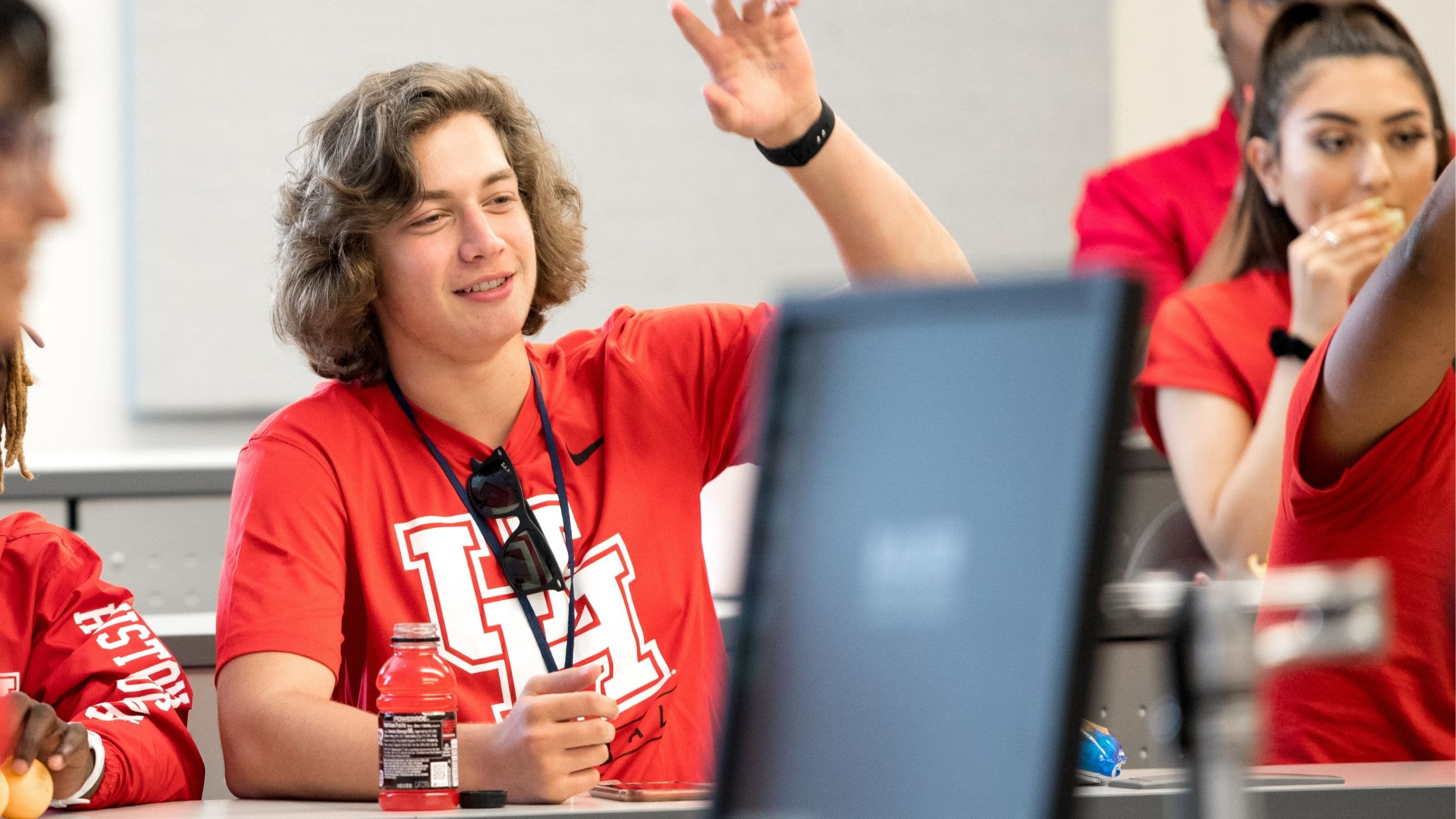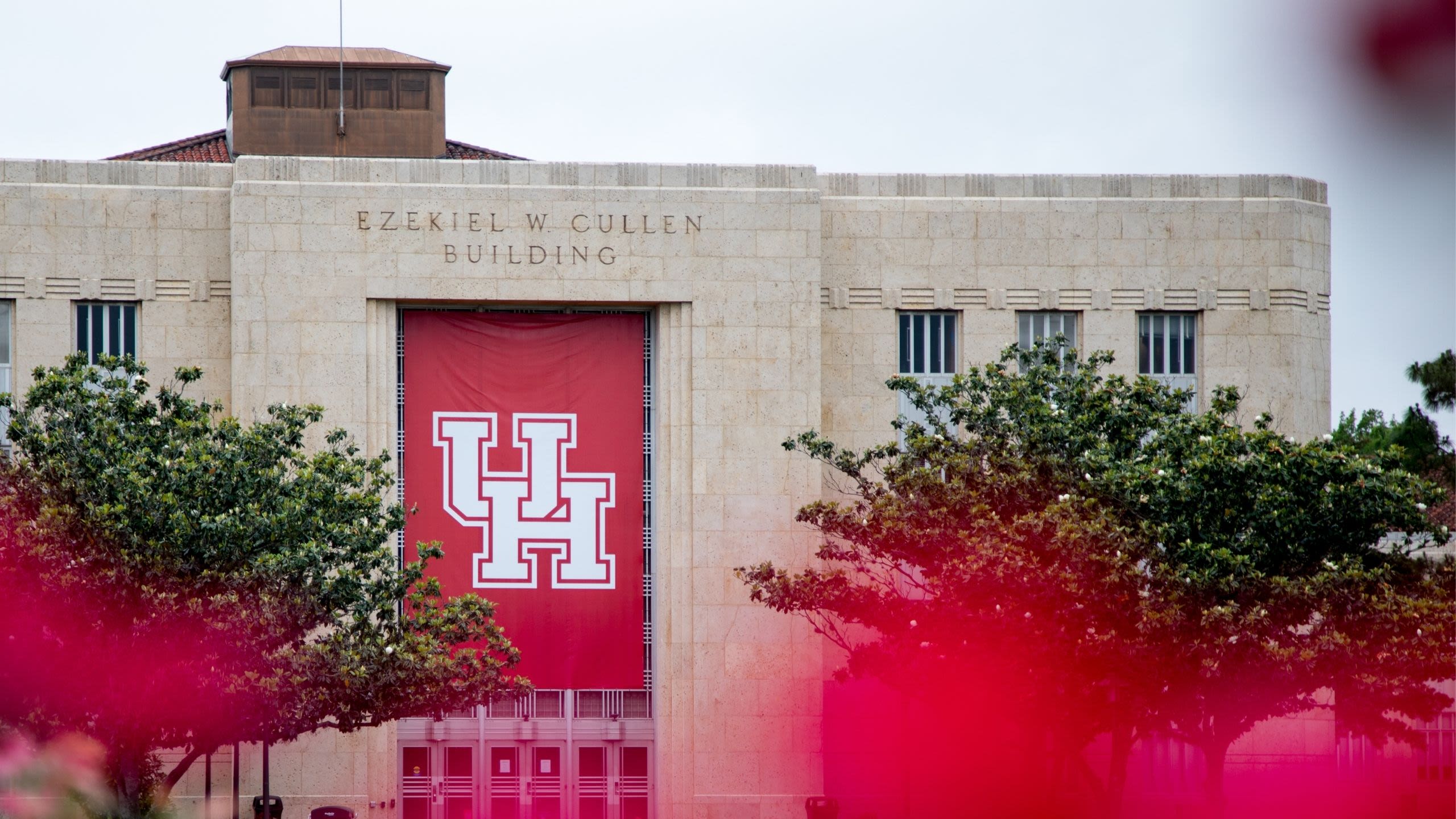 Fueling Innovation
UH faculty were awarded a record amount in external research grants this year, leading to remarkable new discoveries such as the development of a COVID-19 nasal vaccine candidate and a new artificial intelligence system for predicting ozone levels further in advance than ever before. To support the power of discovery, Khator announced that the University will recruit 100 research faculty in four areas of strength — energy, sustainability, security and health. Cutting-edge research labs and additional facilities will be built to support this growing research infrastructure.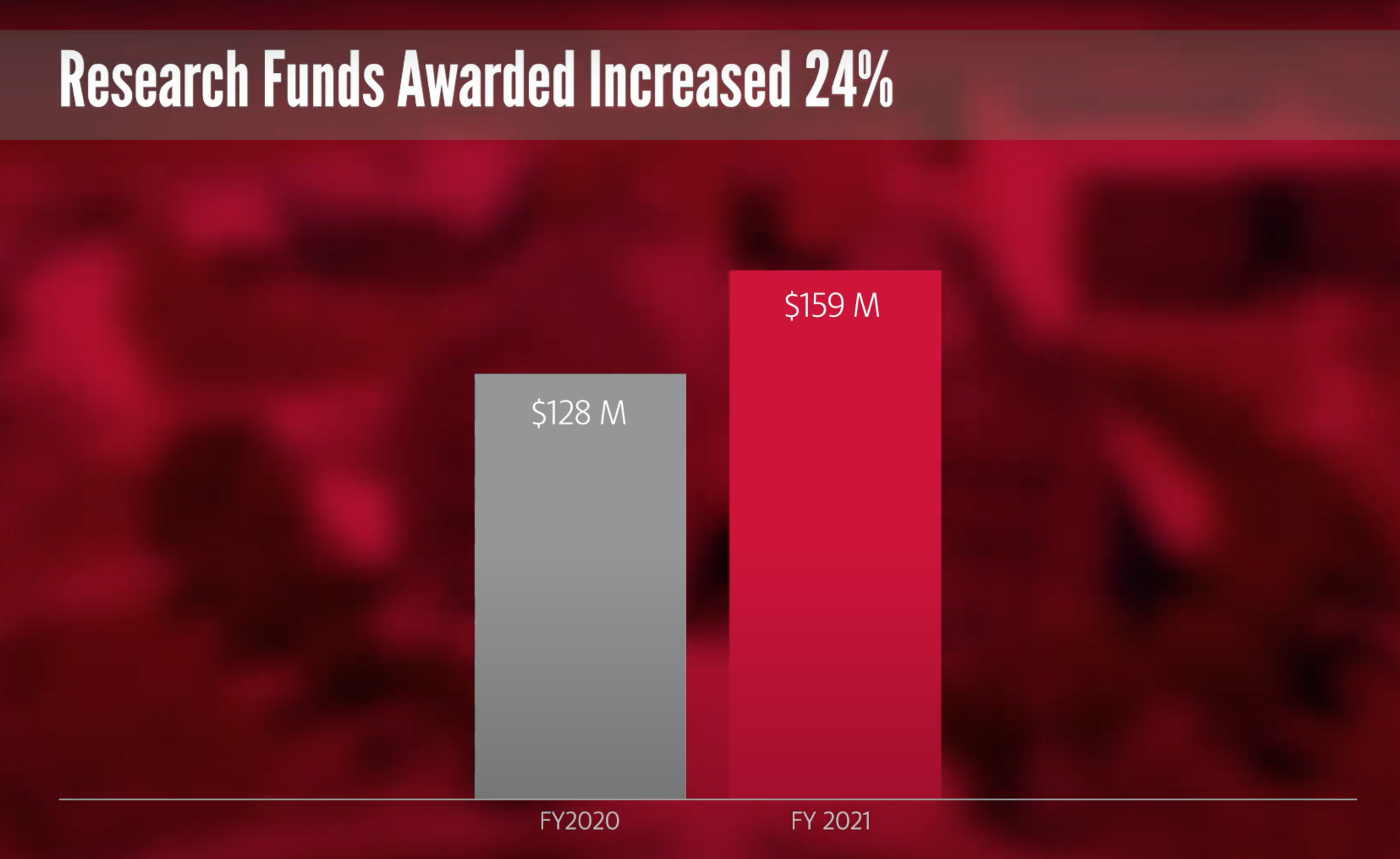 Despite an incredibly challenging year with the pandemic quieting campus activities and reducing in-person classes– it was also an historic year that strengthened the University's pursuit of Top 50 status. While there's still much work to do, she encouraged the campus community to stay focused on the core mission – student success.
"No matter what your role is, you are a member of the team and we need you. Your resilience and your tenacity are our strengths.  If you want to eliminate social injustice, if you want to help fulfill a student's dream, if you want to make a generational impact, if you want to uplift your community, if you want to be part of the solution, then this is your chance… this is our chance," Khator said. "Let's rise together. Let's soar together to new heights."
---
The full text of the 2021 Fall Address is available here.