20 YEARS LATER
HONORING THE VICTIMS OF 9/11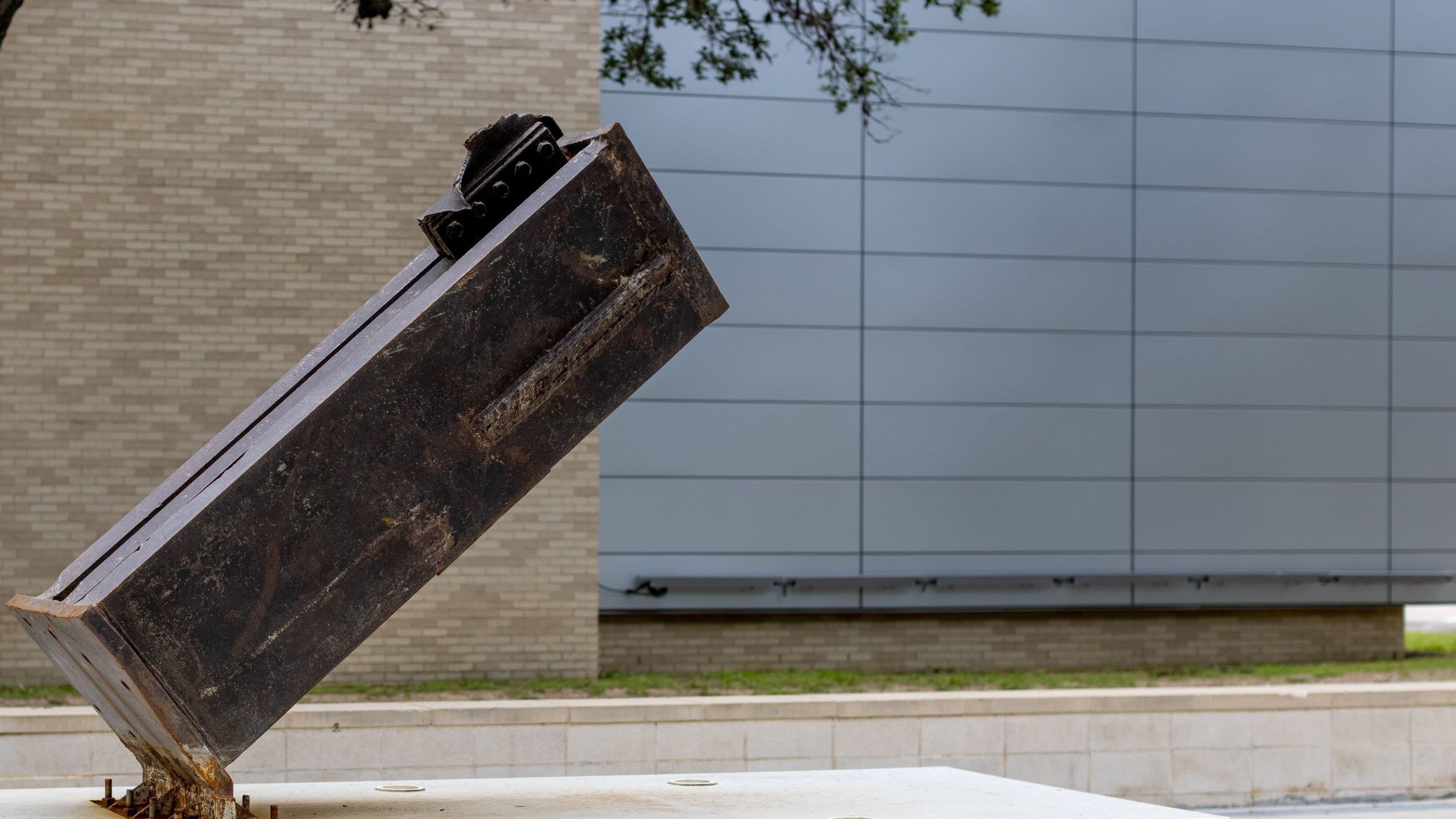 University of Houston World Trade Center Memorial and Reflection Garden 
University of Houston World Trade Center Memorial and Reflection Garden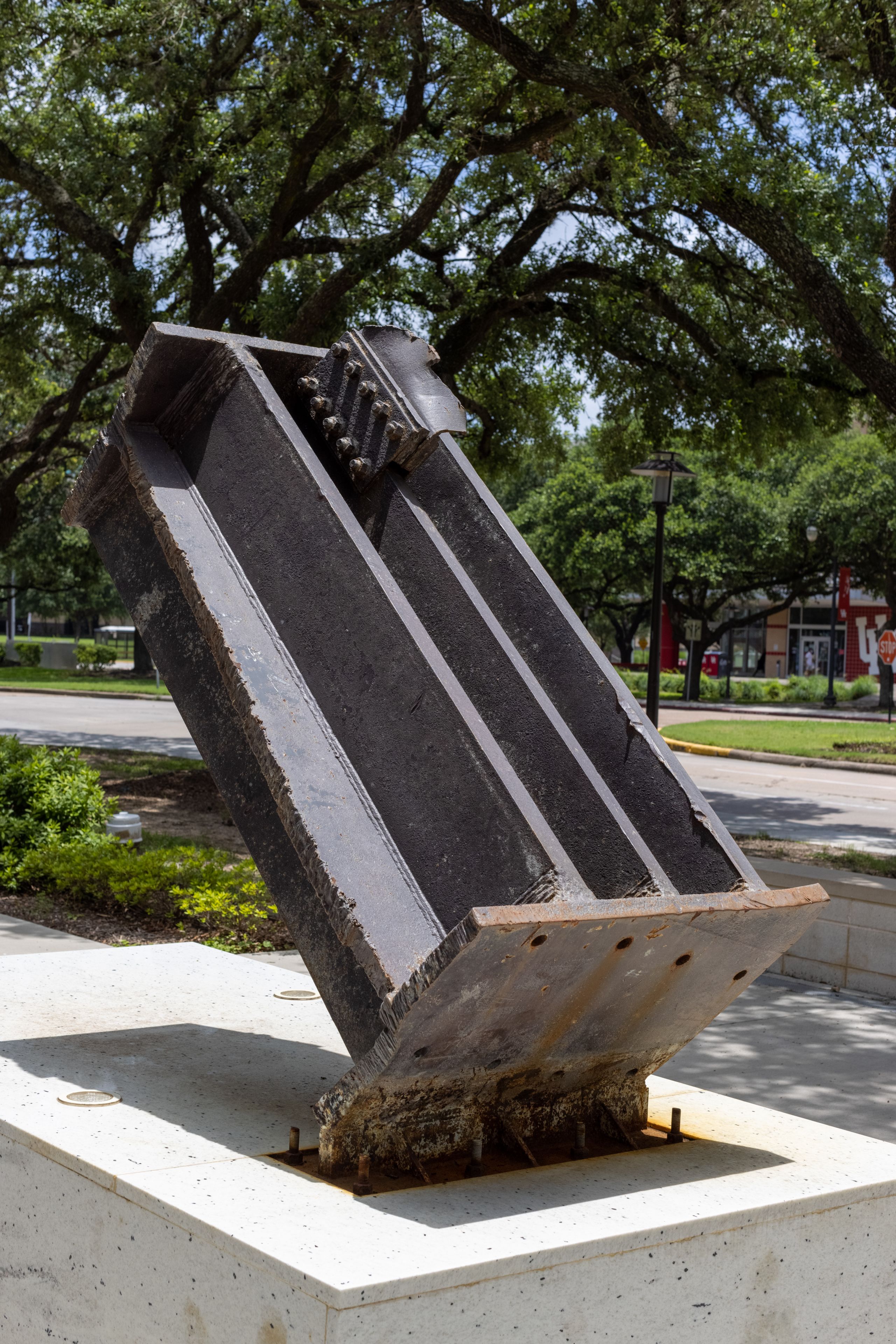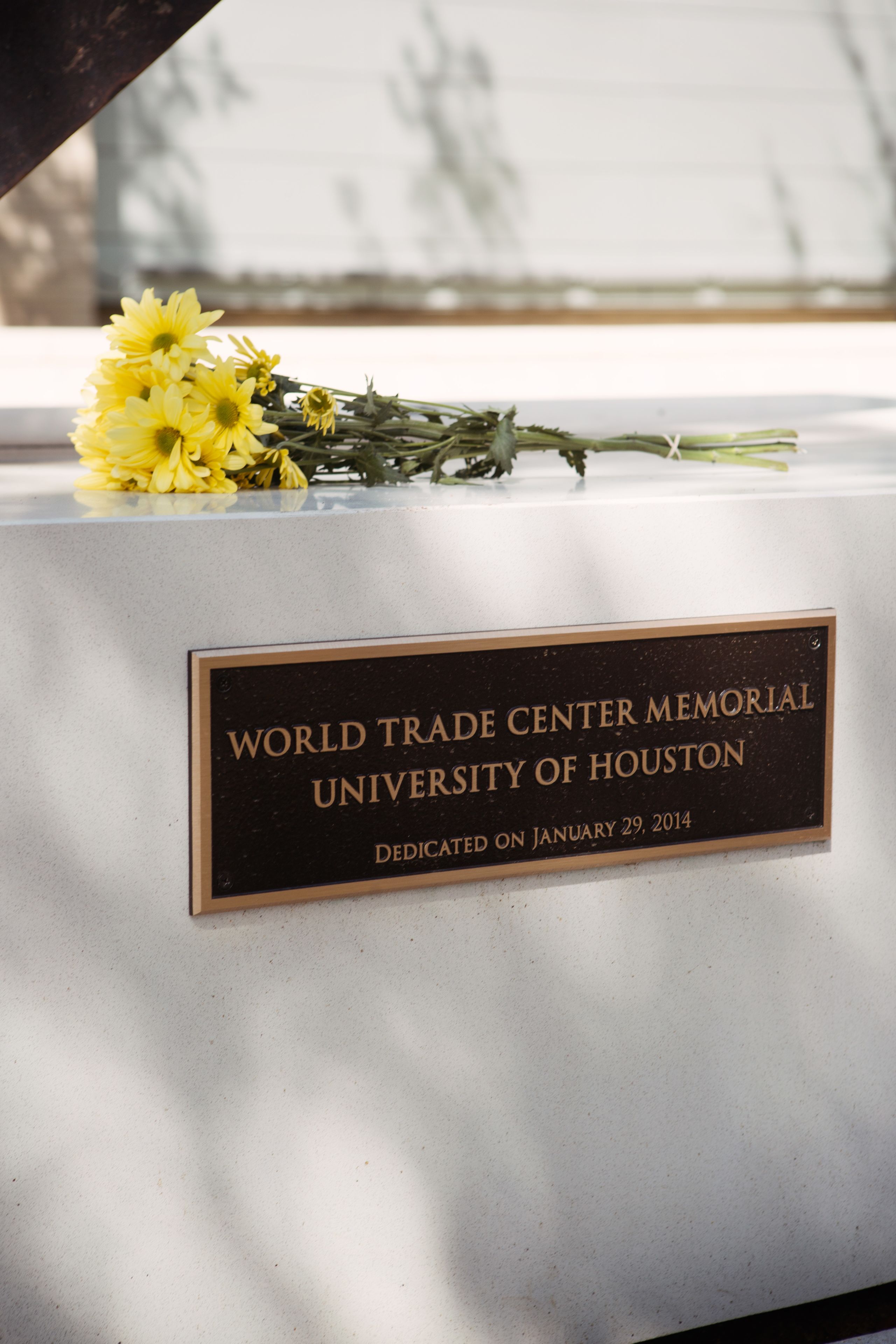 2,997. The number of lives lost on September 11, 2001.
Twenty years after the devastating terrorist attacks, the United States continues to mourn the victims and honor their courage.
At the University of Houston, a steel beam from one of the World Trade Center towers serves as a constant reminder to never forget those who lost their lives.
The World Trade Center Memorial and Reflection Garden outside the Student Center South Theater entrance is the permanent home of the 3,888-pound piece of twisted steel.
UH is the first and only university in Texas to have a piece of "Ground Zero" on display publicly.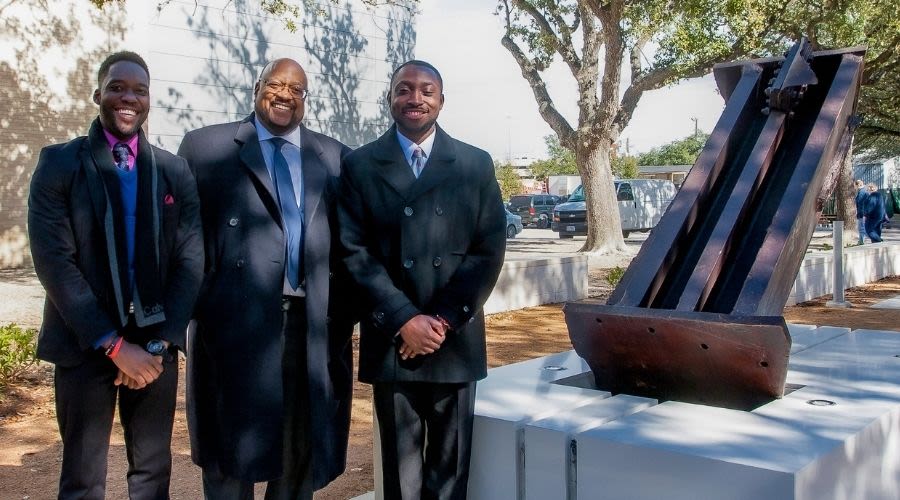 "Bringing the World Trade Center artifact to UH was very important to me because I could see how important it was to our students. For that generation, it was their Pearl Harbor – a day when the world as we know it changed forever," said Elwyn Lee, UH vice president for neighborhood and strategic initiatives. "The attacks on 9/11 were attacks on inclusivity and community, principles the University of Houston stands for. We should never forget."  
The memorial opened on January 29, 2014, but efforts to bring the artifact to UH began in 2009 when the UH Student Government Association (SGA) and UH Division of Student Affairs worked with the Port Authority of New York and New Jersey to procure the steel remnant, which measures 69.5 inches long and 39.5 inches wide.
"The memorial on campus serves as a reflection site to pay tribute to the many people who lost their lives on that tragic day in American history, but it's also a reminder of our strength and resilience as a country in the face of adversity," said Keith Kowalka, assistant vice president for student affairs. "We encourage everyone in our campus community and beyond to visit the memorial."
We will never forget.
UH COMMEMORATES 20TH ANNIVERSARY OF 9/11
UH Veteran Services is hosting a series of events on Friday, Sept. 10:
All Day - View the World Trade Center artifact outside the Student Center South Theater entrance
8 a.m. - 8 p.m. - Photo timeline exhibit at Student Center South corridor
9- 10 a.m. - Ceremony in the Student Center South Theater
10 -11 a.m. - Reception (or immediately following ceremony)