WALK THIS WAY
UH Student Ambassadors Lead Prospective Students on Live, Immersive Virtual Campus Tours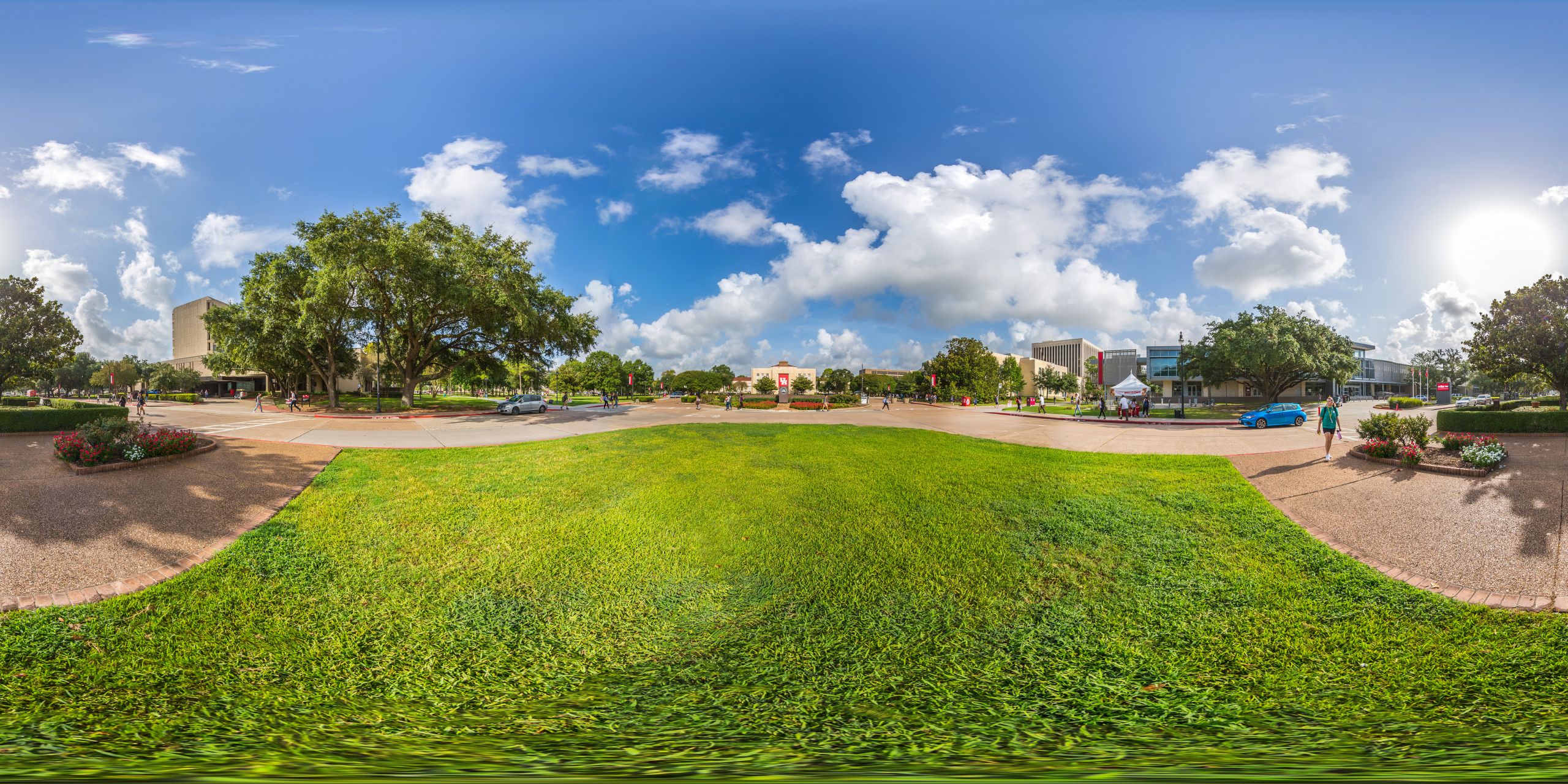 HOUSTON, May 14, 2020 – University of Houston junior business management major Veronica Gonzalez knows the UH campus backwards and forwards — literally. As executive director of the UH Ambassadors, she has spent much of the last year walking backwards, leading visitors and prospective students on guided tours of the 600-acre campus, showcasing UH's academic facilities, resources and hotspots … that is, until COVID-19 happened. 
With in-person campus visits canceled through the summer, the UH Office of Admissions has transitioned to hosting live virtual campus tours on Zoom – much like online classes – and the response has been tremendous.
"Virtual tours are still a great way to connect with future students."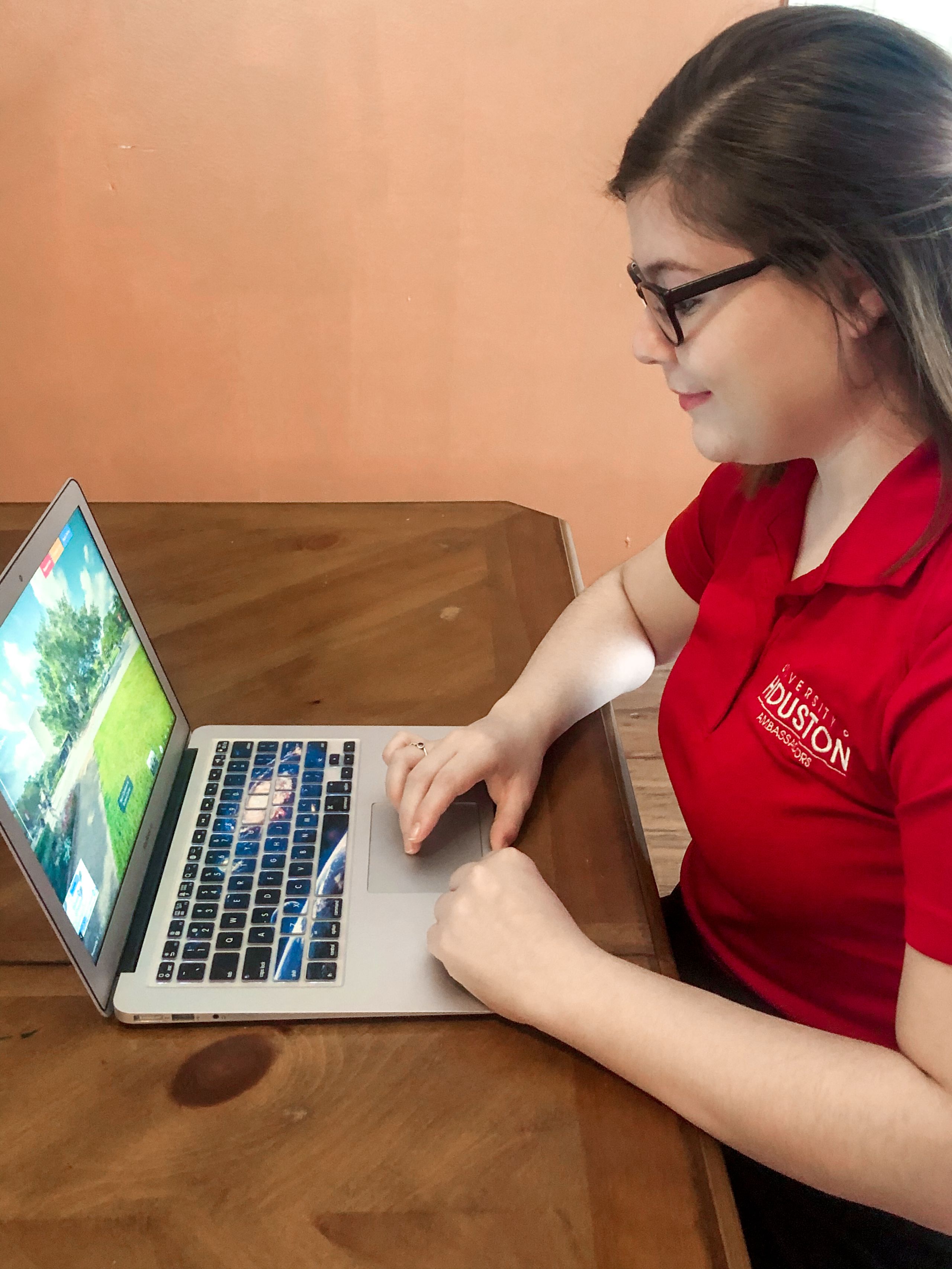 "Virtual tours are still a great way to connect with future students. Not only can they get a walking point of view through campus, they have a current UH student there to answer any questions and talk about experiences," said Gonzalez.  
NEXT BEST THING
Last fall, even before the pandemic crippled the country, UH launched a self-guided virtual tour accessible on all major devices including desktop, mobile and VR headsets. The narrated tour offers immersive 360-degree views of campus and is split into two segments – a University Tour, which includes the Student Center, M.D. Anderson Library and Athletics facilities among its 17 stops, and an Academic Tour, which includes each college.
As a result of the pandemic, UH now offers virtual and live tour events. The recorded narration of the virtual tour can now be replaced with a UH student ambassador who guides participants – from the comfort of their couch – on a virtual journey across the campus, answering questions along the way. It might not be ideal, but necessary given the need for social distancing. 
"Despite the challenge, I really enjoy sharing everything UH has to offer," said Gonzalez.
The numbers speak for themselves. Total weekly virtual visits are up 75% since in-person tours were canceled in early March. Since then, more than 20,000 visitors have taken a self-guided or live virtual tour. According to education firm EAB, high school seniors are taking virtual tours at a rate 228% higher than they were at this time last year. The average time spent on the University of Houston tour is more than nine minutes – an increase of 60% since before the pandemic. The tour is attracting prospective students from across the state and nation. Online visitors are predominately from Texas, followed by California and New York, and the tour can be taken in several languages – English, Spanish, Hindi and Mandarin.
"I'm really excited about the live component we just added because prospective students can ask questions just like during a face-to-face campus tour and that interaction is invaluable," said Mardell Maxwell, executive director of UH Admissions, who anticipates that the live virtual tours will continue even after students return to campus. "UH is so committed to access, and we see this as a great opportunity not only for students in Houston and Texas, but for those coming from out of state. We are opening up access to campus across the world."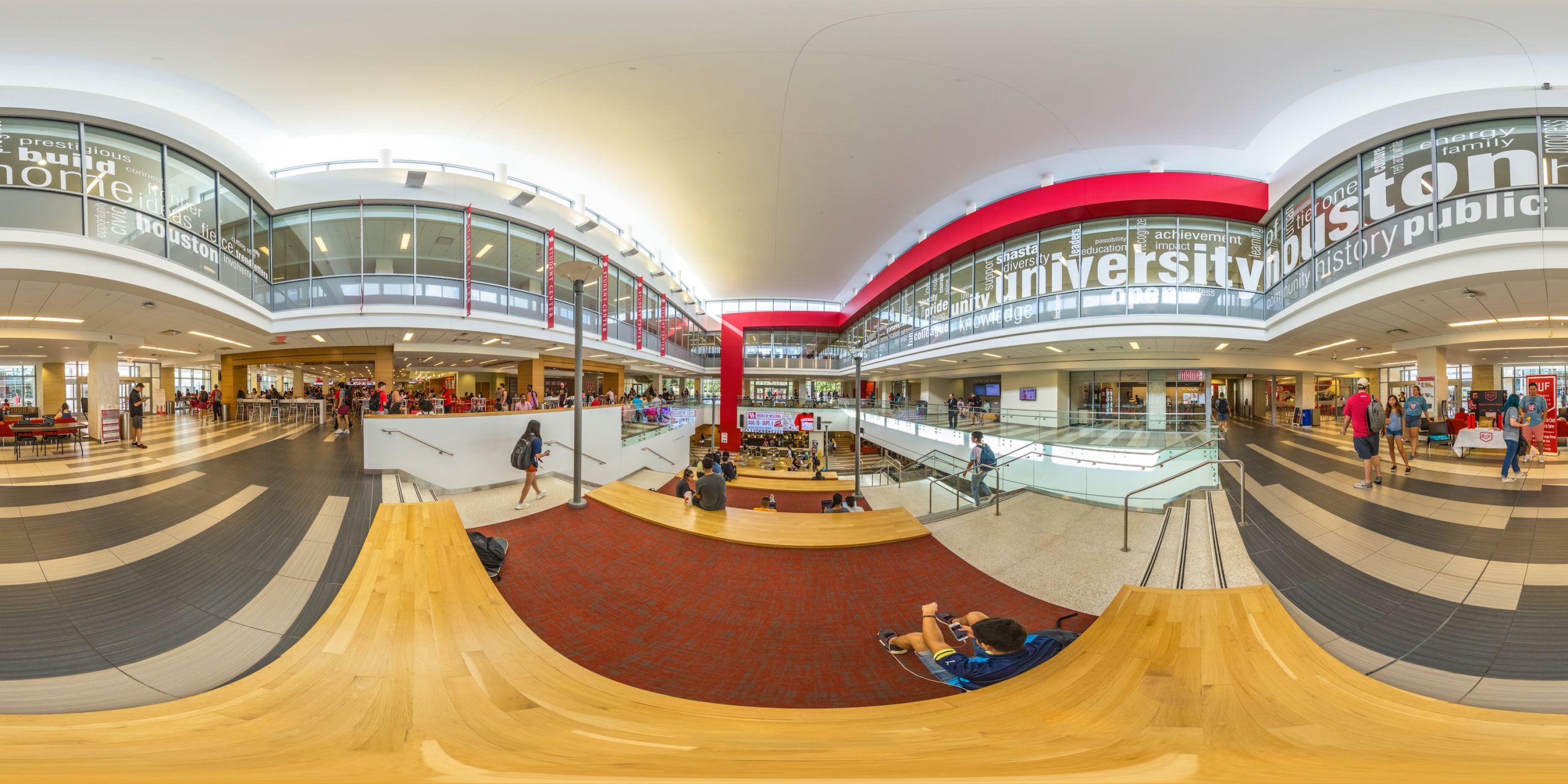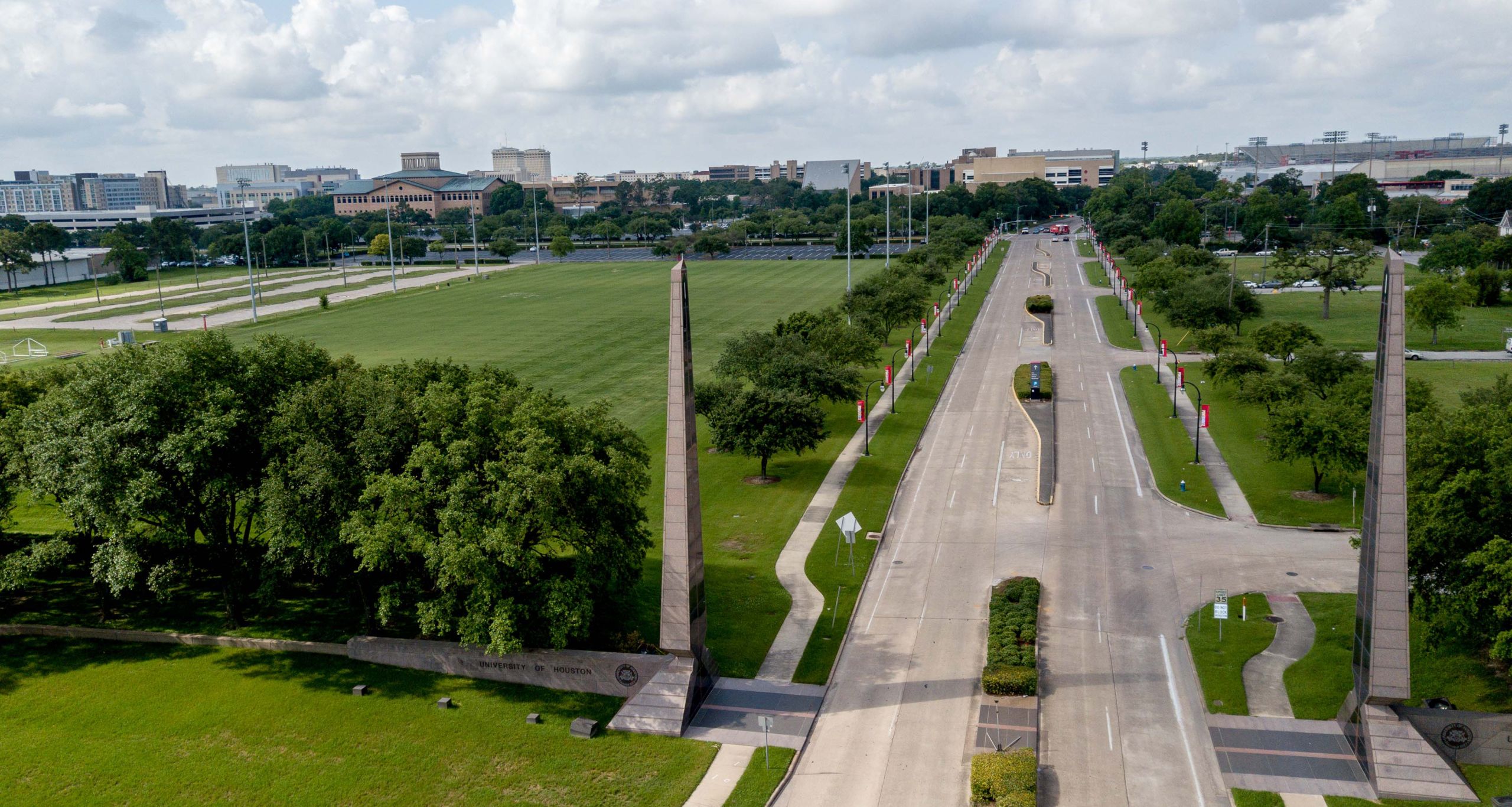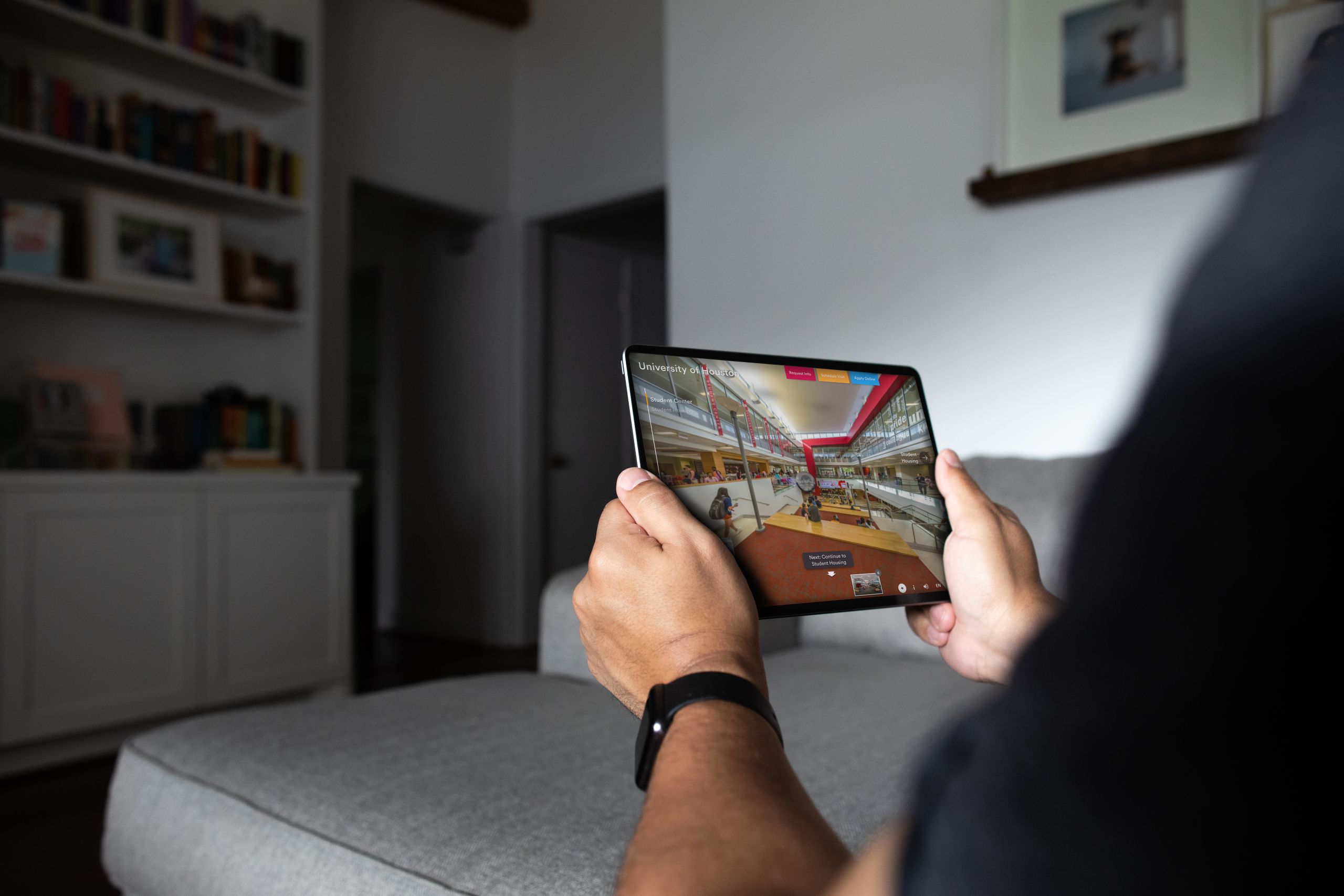 With in-person campus tours suspended, many students and their parents are reconnecting with the UH campus or getting their first impressions virtually.
With in-person campus tours suspended, many students and their parents are reconnecting with the UH campus or getting their first impressions virtually.
VIRTUAL SUCCESS
Sophomore Brian Tan knows what it's like to travel cross-country to attend college. The Virginia native is studying computer science at UH. A self-described "naturally curious person," Tan now enjoys satisfying the curiosity of prospective students as a virtual tour guide.
"Students have been asking about meals plans, what they should bring to campus, how to balance work and school," said Tan, who's noticed an interesting trend since moving to the virtual platform. "It seems they ask a lot more questions online than they do in person. I think they're more comfortable in their own homes and the virtual tour makes it easy for them to absorb the information."
For additional one-on-one guidance, prospective students can also sign up to receive a phone call from a student ambassador. 
Beyond the virtual tours, there is a growing menu of virtual programming options offered by the Office of Admissions to give students guidance and flexibility as they begin their collegiate journeys. Live, small group sessions are now being held virtually to bring students from around the world together. "This starts building community even before they get to campus," said Maxwell. 
UH launched "major match" virtual advising events earlier this month to help students explore majors and connected career paths. Maxwell says approximately 75% of college students nationwide will change majors at least once before graduation. 
"Beyond just helping them decide where they want to go, we want to unlock their interests and passions earlier so they can achieve success," he said.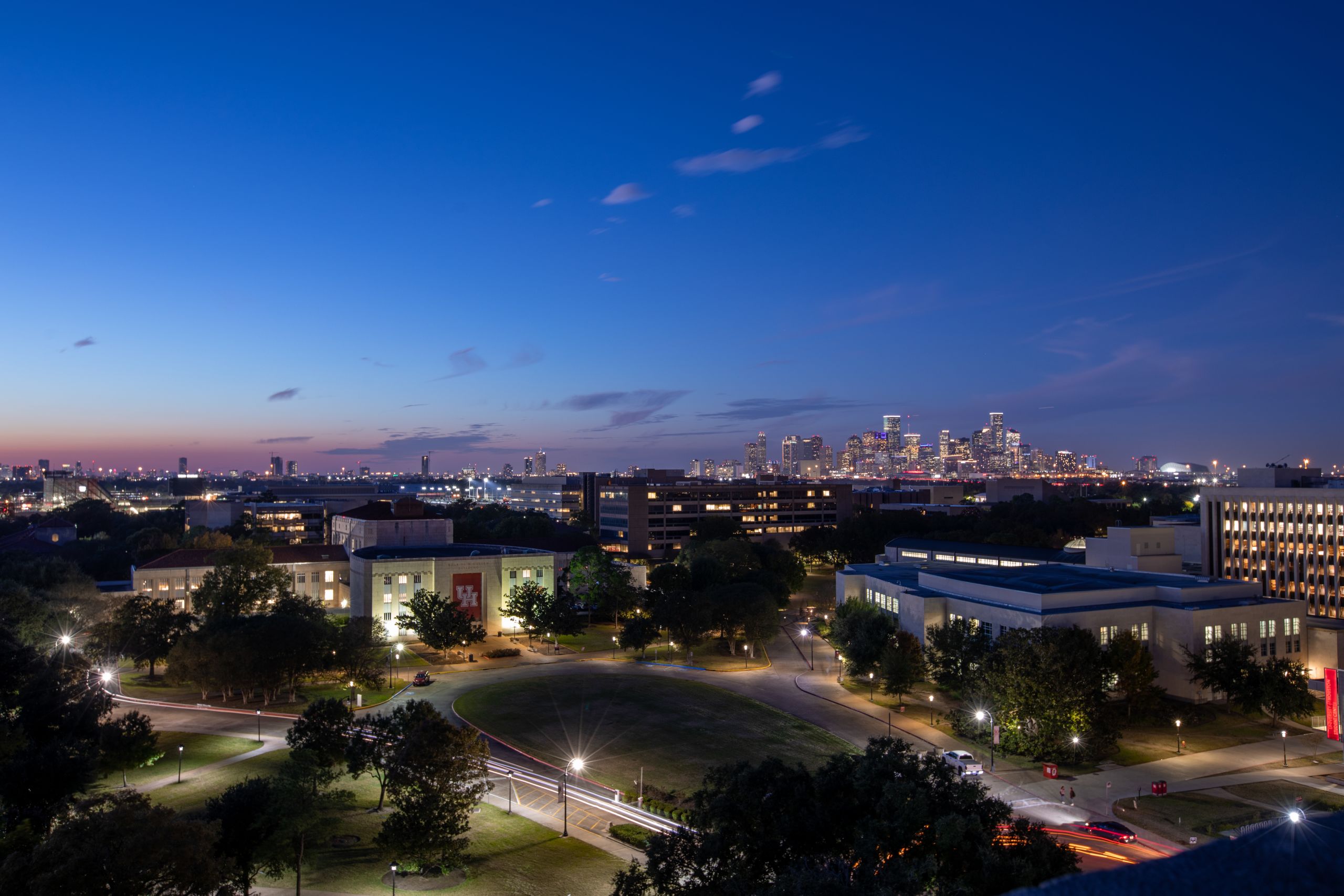 MEANINGFUL CONNECTIONS
Recognizing that parents and guardians play a significant role in helping students transition to college, a new virtual parent program will go live in June. "Whether students are just starting their college search or they're ready to make a decision, we'll cover all topics – from how to pay for college to how to pick a major – in different virtual sessions to ensure parents are part of this exciting process," said Maxwell, noting the deadline to apply for the fall semester is June 1 for freshmen and June 26 for transfers.
"UH makes you feel like you belong. It's like a big family."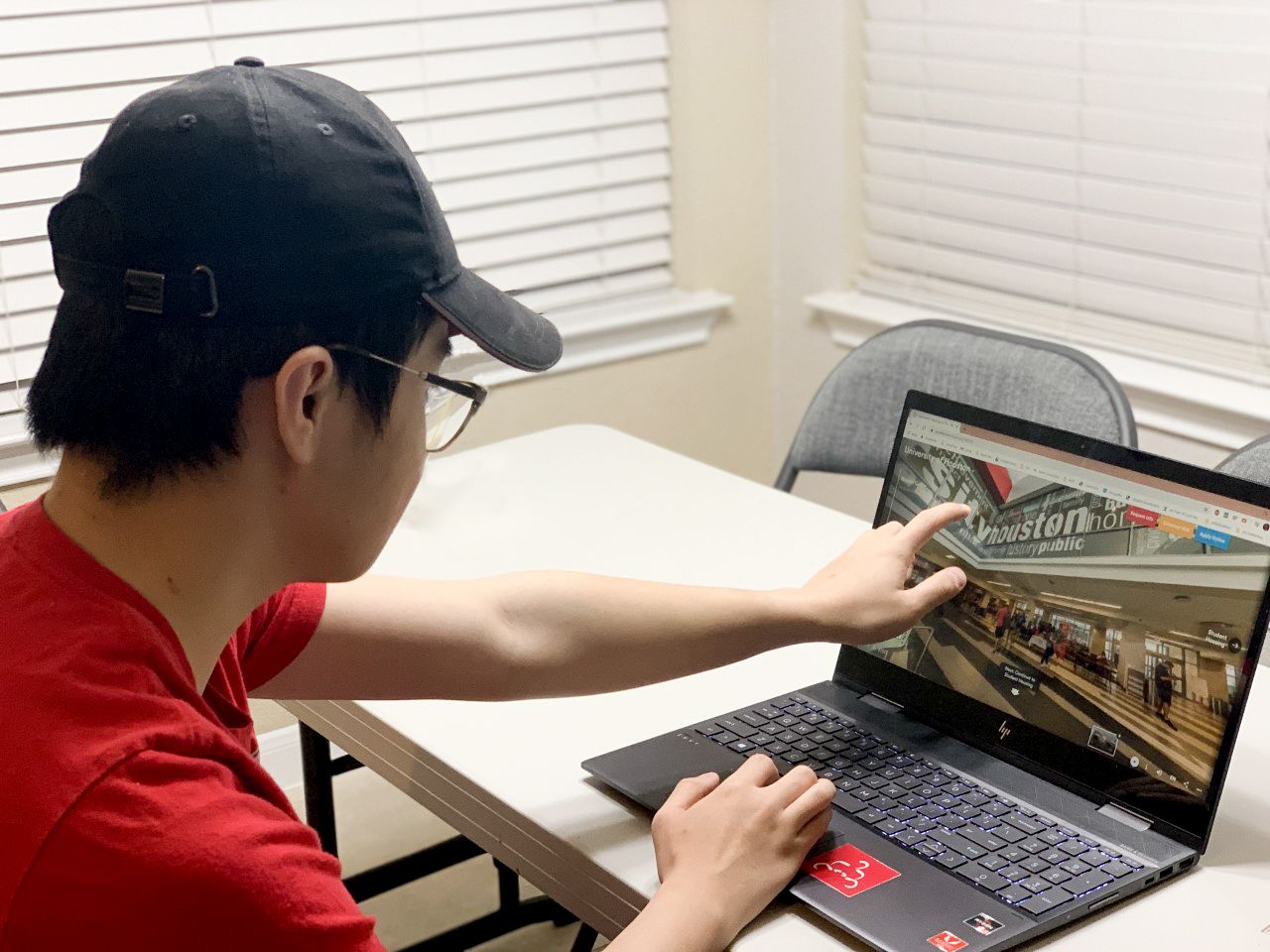 Nothing replaces in-person tours and those fall-in-love moments that can result but a virtual tour is the next best thing. COVID-19 has ushered in a new era of higher education recruitment but the goal of making meaningful connections between the university and its students is unchanged.
"UH makes you feel like you belong. It's like a big family," said Tan, the student ambassador and Virginia native. 
Leave with a diploma, and perhaps a touch of Texas twang, just like Brian. 
"We'll take care of ya'll," he added with a grin.
---