HONORING THE SANTA FE TEN
UH Architecture Students Design Memorial to Commemorate Shooting Victims
HOUSTON, June 16, 2020 – Anguish and grief gripped the country on May 18, 2018 when eight students and two teachers at Santa Fe High School were killed. With many still reeling today, the University of Houston Gerald D. Hines College of Architecture and Design is working hand-in-hand with the Santa Fe Ten Memorial Foundation to design a memorial commemorating the lives lost.
The Santa Fe Ten Memorial Foundation consists of victims' loved ones, community members and Santa Fe High School teachers and counselors who share a common mission – to design and build a memorial on the high school campus remembering, honoring and celebrating those who died, as well as all individuals impacted by the tragedy. 
"Our intention is to develop a community memorial for all that incorporates symbolism and artistry and demonstrates our unwavering commitment to honor and value human life," said Megan Grove, chair of the Santa Fe Ten Memorial Foundation. "We are deeply grateful for the collaboration and support we have received from the participating families, Santa Fe community, UH leaders, faculty and students to design a memorial that is unlike any other."
"This has been a transformative experience..."
Students in the UH Graduate Design/Build Studio led by professors Patrick Peters and Jason Logan spent seven weeks working on the design symbolizing the everlasting strength and spirit of the Santa Fe Ten. On June 15, the Santa Fe Independent School District (SFISD) Board of Trustees unanimously approved their initial concept design and praised the joint effort between foundation members and UH.
"Collaborating with our communities is core to our mission," said Patricia Belton Oliver, FAIA, dean of the UH Hines College. "This has been a transformative experience for our students and faculty who have worked alongside community leaders and families of the victims to design a lasting and inspiring memorial for the Santa Fe community." 
A Space for Healing, Honoring 'Our Angels'
Since the devastating loss more than two years ago, Santa Fe community members have needed a space for healing and as Robin Treat, mother of Angelique Ramirez put it, "… to honor the angels and remember them for generations to come." Treat wants visitors to remember her daughter the way family and friends do. "I want them to be encouraged by the way she lived her life and be inspired by her compassion and love for everyone."
Gail McLeod says she wants everyone to know her son Kyle was a talented and caring young man who was taken from this world too soon. But she also wants to make sure people who visit the memorial feel a sense of peace.
"We are humbled and forever touched by the family and committee that allowed us to work with them."
Guided by the vision of the victims' family members and taking inspiration from other memorials across the country, UH Master of Architecture students aimed to design a memorial appropriately representing the profound impact of the tragedy on the tight-knit city. For the UH students, it was a tremendously eye-opening, emotional and transformative experience.
"There are moments in our history that are difficult to honor in design," said UH architecture student Hannah Hemmer. "Though the tragedy that inspired the memorial for the Santa Fe Ten is something one would hope never happens again, we are humbled and forever touched by the family and committee that allowed us to work with them."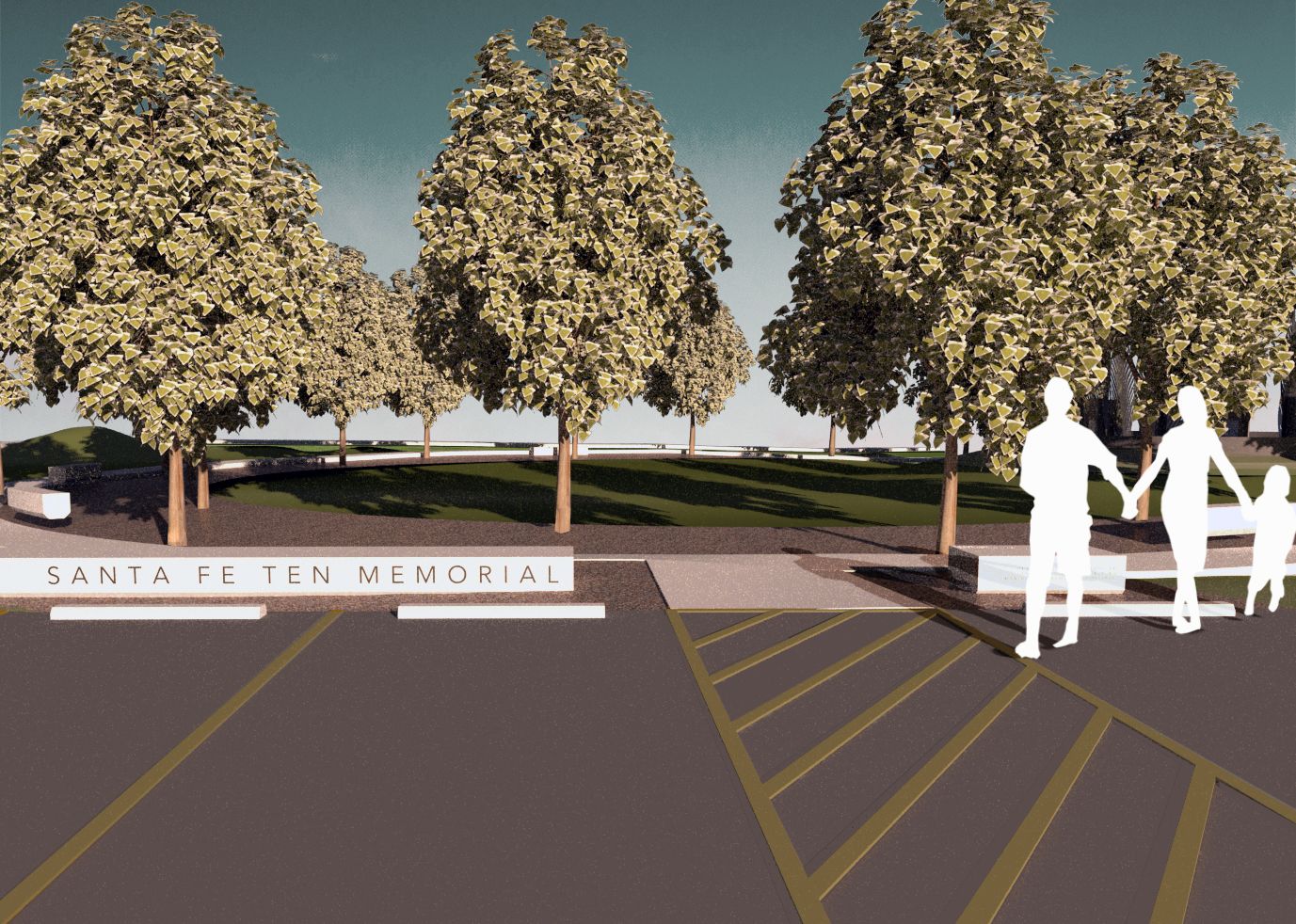 "We Come Here to Remember"
The memorial design encompasses two main areas – the Meditative Grove and the Sacred Space within it. An infinite loop forms the Meditative Grove symbolizing the everlasting legacy and spirit of the Ten and also allows for reflection and preparation for encountering the Sacred Space. 
Upon entering the Sacred Space, an open room created in the natural earth, the inscribed quote, "We Come Here to Remember," invites visitors to reflect on the Ten through uniquely shaped feather monuments. Each feather is folded by age and coordinates of the birthplace or hometown of the victims. The center stone will say, "Defined not by a day, but instead by the strength within us."
Personal memories provided by families adorn the monuments, giving visitors insight into each individual's life and how they impacted others with their kindness, compassion and courage. 
Chris Stone demonstrated courage beyond his years while saving the lives of other students and sacrificing his own that tragic day. His mother, Rosie Stone, said "he is a hero to many." She would like for those visiting the memorial to get a glimpse of the amazing individual her son was. "His love and compassion should be shared with the world, it's something we need more of in this day and time."
Shannan Claussen, mother of Christian Riley Garcia, wants people to know her son was a true hero in every sense of the word. "He always valued others and went out of his way to make others feel loved, special, safe and accepted. He knew how to put God first and others above himself. His selflessness, even with his last breath and action earned Christian a Congressional Medal of Honor Young Hero Award," Claussen said. 
"I commend the strength of these parents and families. As a parent myself, I could not imagine the range of emotions they felt during this process," said UH architecture student Courtney Warren-Williams. "Although challenging, I enjoyed the opportunity to work creatively alongside my peers, as well as the foundation members. Creating a space for these families who are forever connected was a truly humbling and rewarding experience."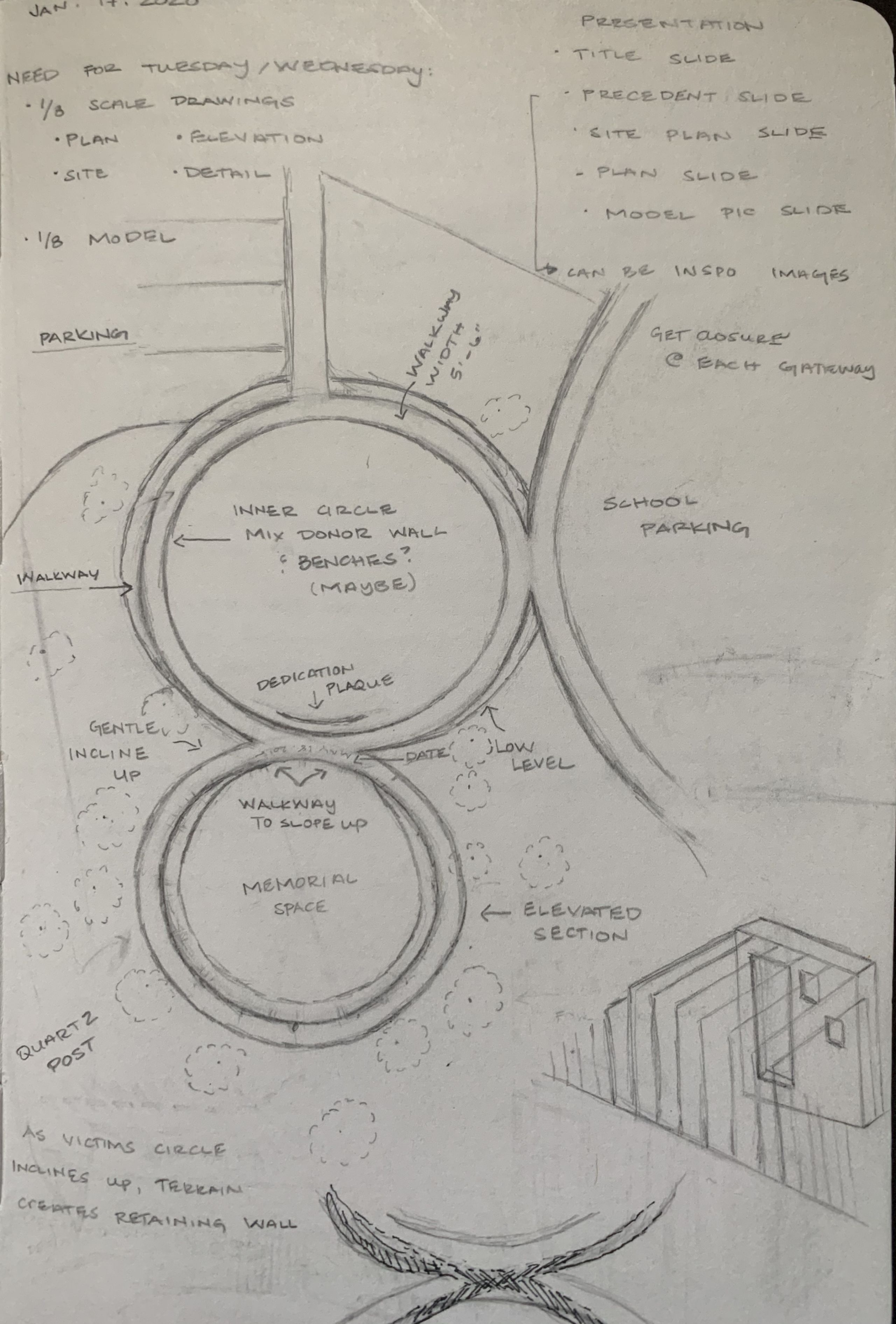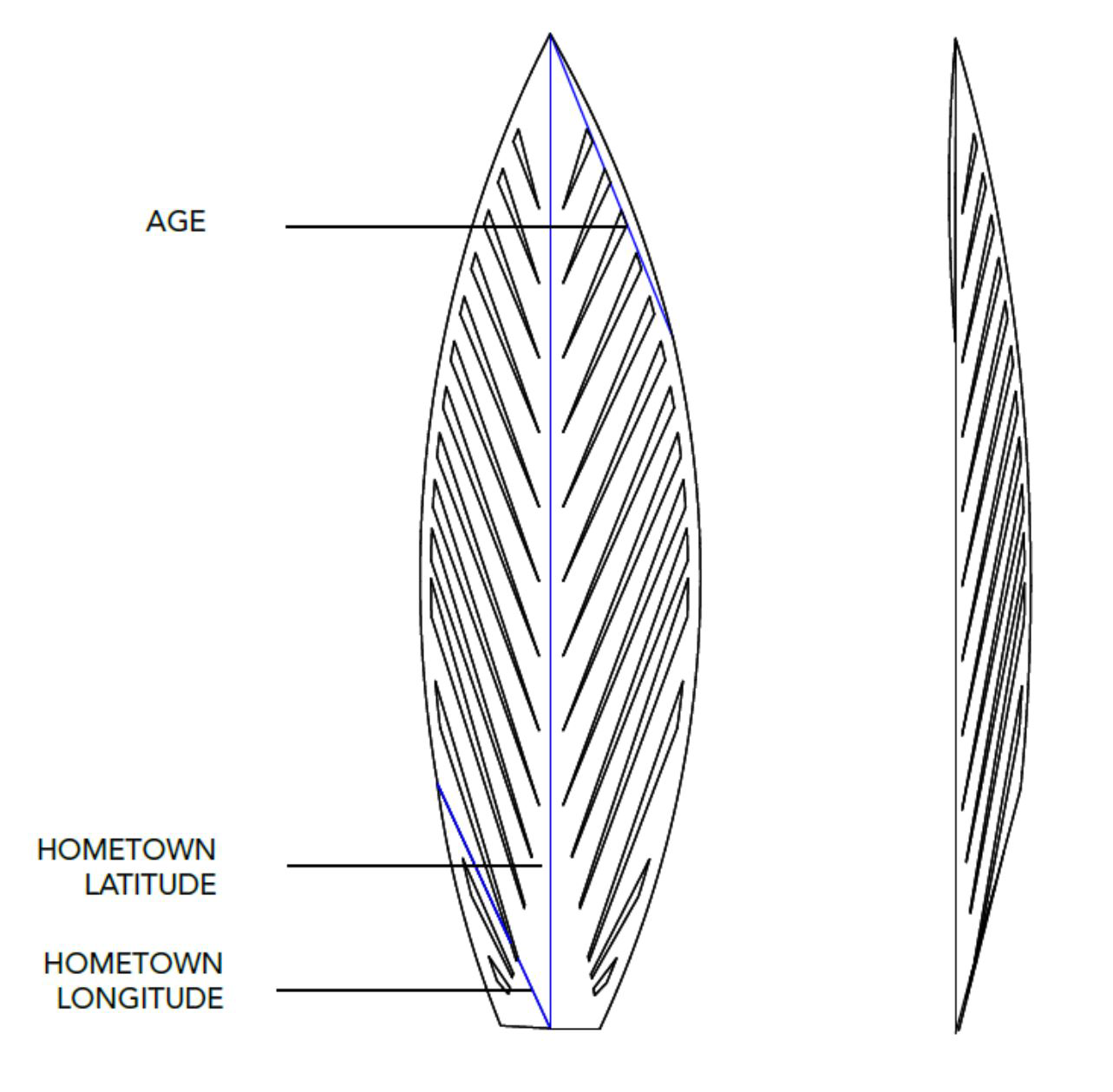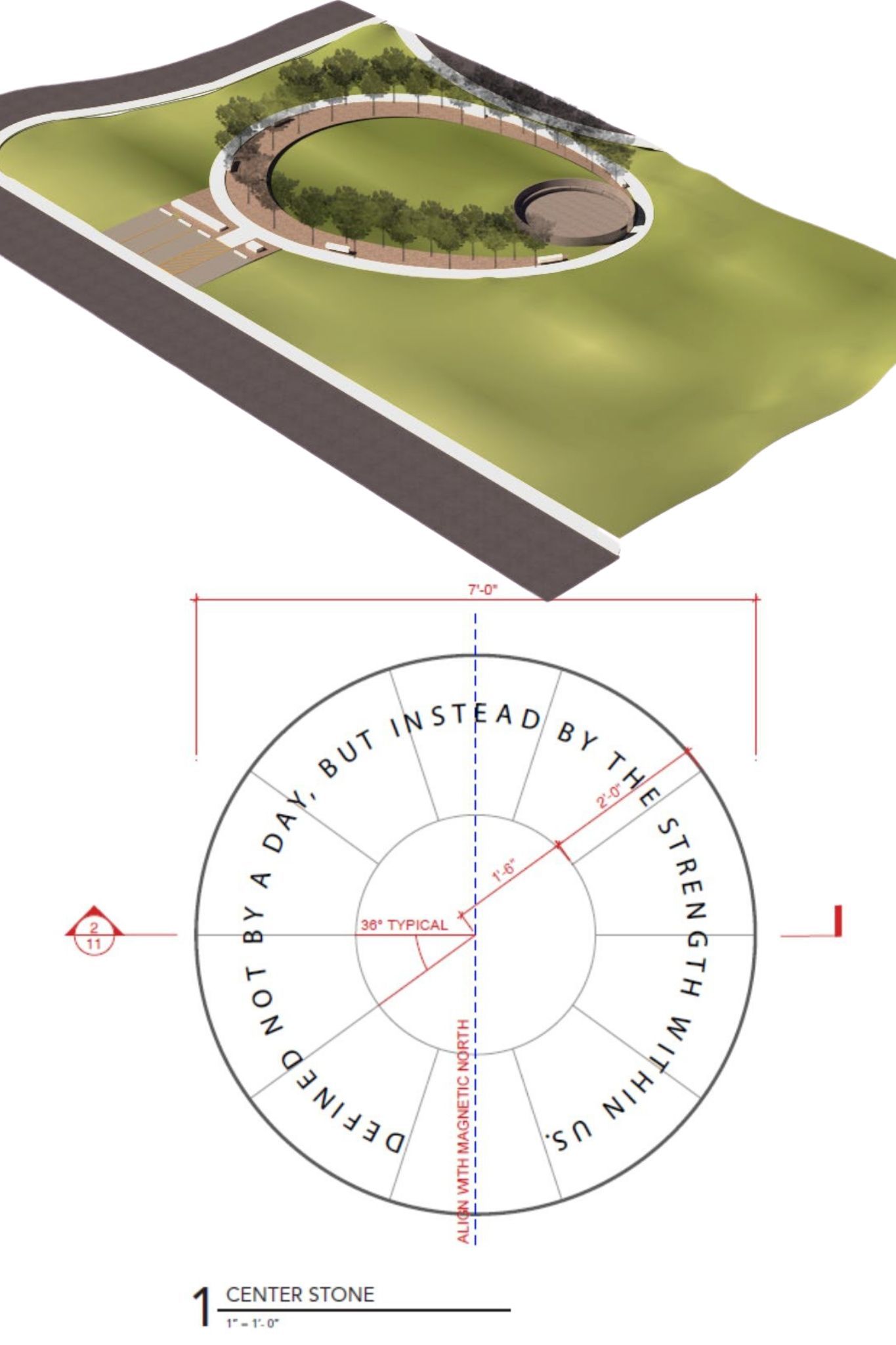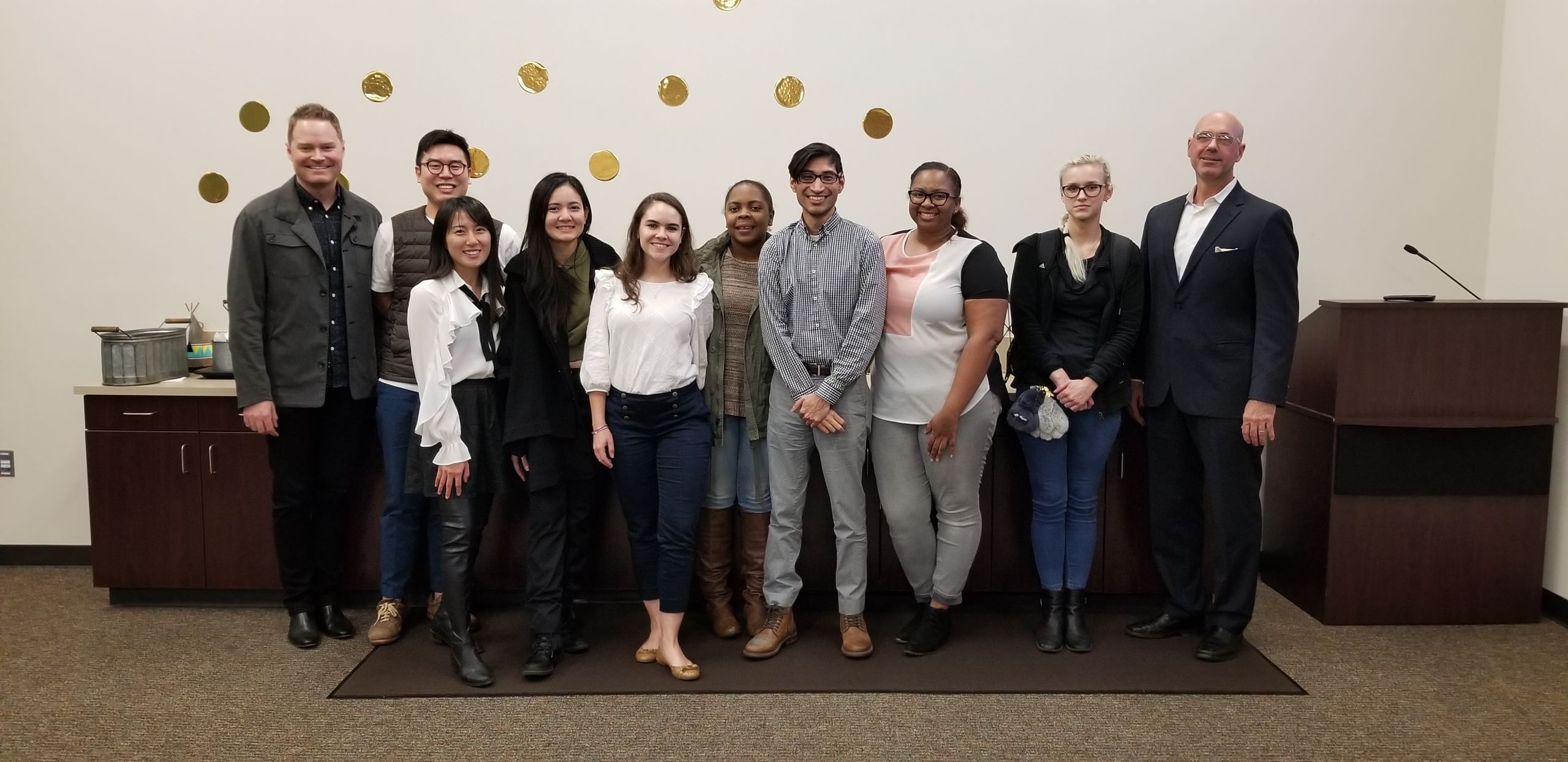 In addition to the architecture students, the Santa Fe Ten Memorial Foundation worked with the UH Law Center's Entrepreneurship and Community Development Clinic directed by Christopher Heard to secure status as a nonprofit organization in November 2019.  
"It was a privilege to help the Santa Fe Ten Memorial Foundation," said Camilo Godoy, recent UH Law Center graduate. "My experience showed me the dedication the foundation has to honoring the Santa Fe Ten. I look forward to seeing the finished memorial."
Now that the SFISD Board of Trustees has approved the design, the foundation will move forward with fundraising efforts for the memorial's construction. When completed, the memorial will be open 24/7 to allow visitors to pause, reflect and "serve as a place where the Ten will forever be remembered," said Stone. 
"My hope is our memorial allows visitors to see and feel how incredibly loved, special, one of a kind and amazing each one of our angels were while they were here with us," Treat explained. "I want them to leave wanting to be a better person who makes a difference, somehow, some way. Even if it is just to smile at someone who looks like they are having a bad day." 
---